World
44 killed, over 100 injured in stampede at Israeli holy site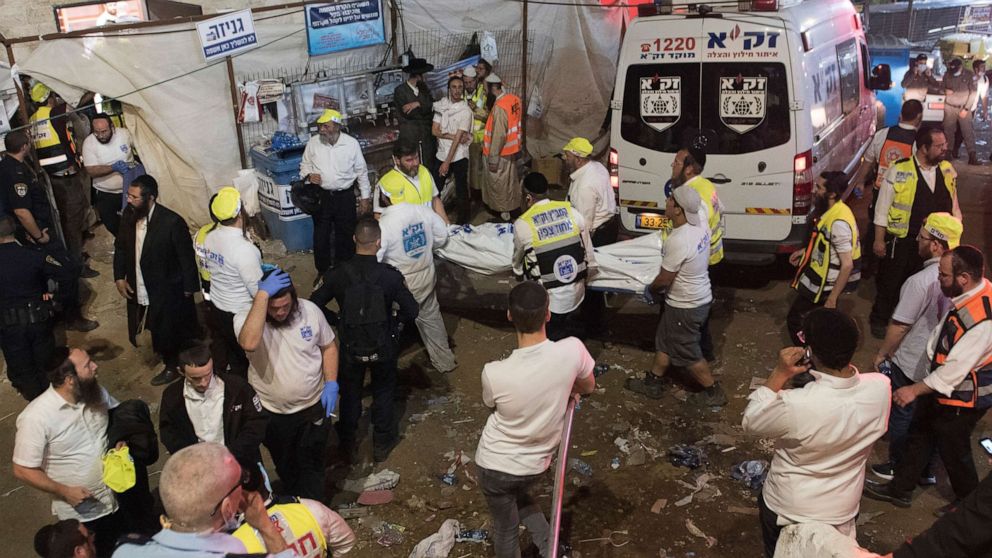 At least 44 people have been killed and 150 people hospitalized following a stampede around midnight Friday in Israel at Mount Meron during Lag BaOmer festivities, according to the Israeli Health Ministry.
Among those injured, at least 23 are in critical condition, officials said.
The Israeli military said it sent 6 helicopters and 250 ambulances to aid in rescue efforts. Hundreds of people are still waiting Friday to be taken away from the scene.
"The Meron disaster is one of the worst disasters in the history of Israel. We mourn the dead, our hearts go out to the families of those wounded, to them we wish a full recovery," Prime Ministry Benjamin Netanyahu said in a statement Friday. "We have seen here heart-breaking sights, people who were crushed to death, including children. A large number of the fatalities have not yet been identified, so I ask you to refrain from spreading rumors in social media because this is too hard for families.
"Let the authorities do their work. I have to point out here the speedy rescue effort of the police and the other security and rescue organizations, we are grateful to them. Their work prevented an even larger disaster. We will conduct a thorough investigation so such a disaster will not happen again. I declare Sunday a national mourning day," he continued.
The MDA said helicopters were sent to work with ambulances to bring victims to Ziv Hospital in Safed and Galil Medical Center in Nahariya.
Lag BaOmer is an annual celebration on the anniversary of the death of Rabbi Shimon bar Yochai, who was buried in a tomb at Mount Meron in northern Israel. The festivities include pilgrimages to bar Yochai's tomb and lighting bonfires and celebrating throughout the night.
This is a developing story. Check back for updates.
ABC News' Bruno Nota, Christine Theodorou and Rashid Haddou contributed to this report.