DIY
A variant of a simple antenna for receiving digital TV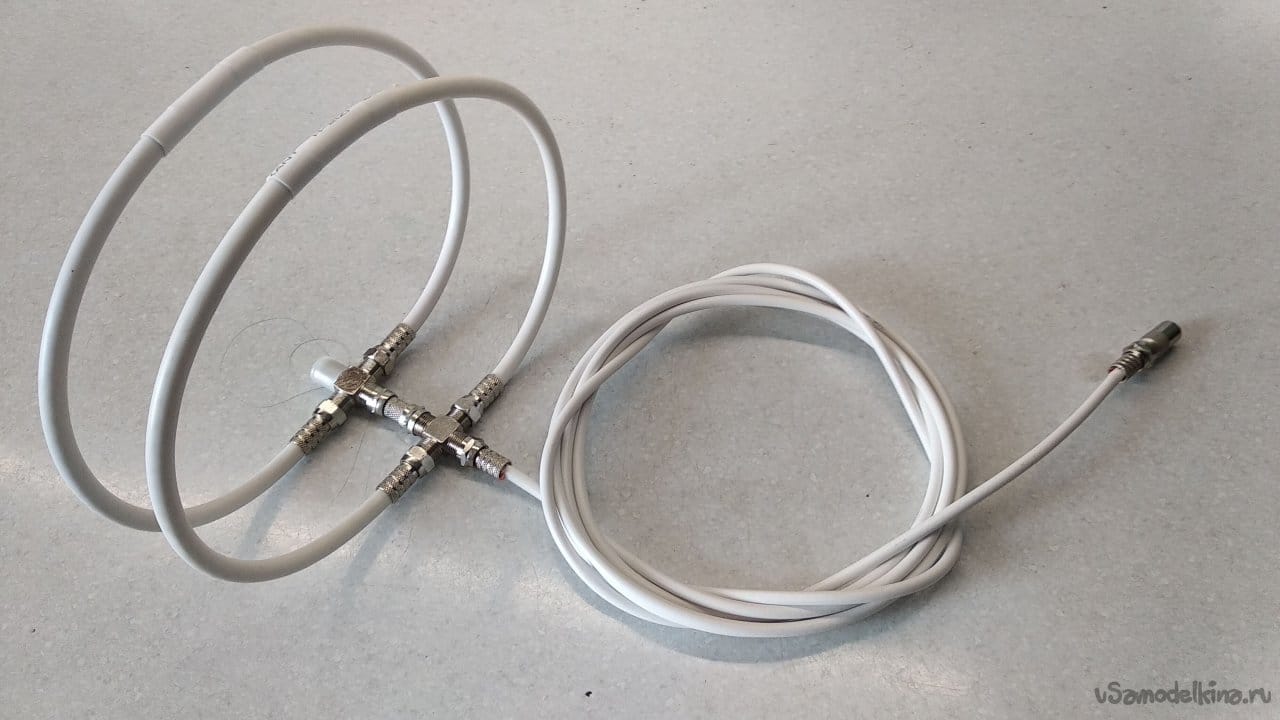 Hello.
Today, with your own hands – a version of a simple antenna for receiving digital television.
Note that this is not a new version, but just an attempt to upgrade the version of a slightly different antenna. I think it is worth taking a closer look at it, and maybe it will be useful to someone.
An antenna was taken as a basis, which showed good results and the manufacture of which was described in an earlier publications from Samodelkin.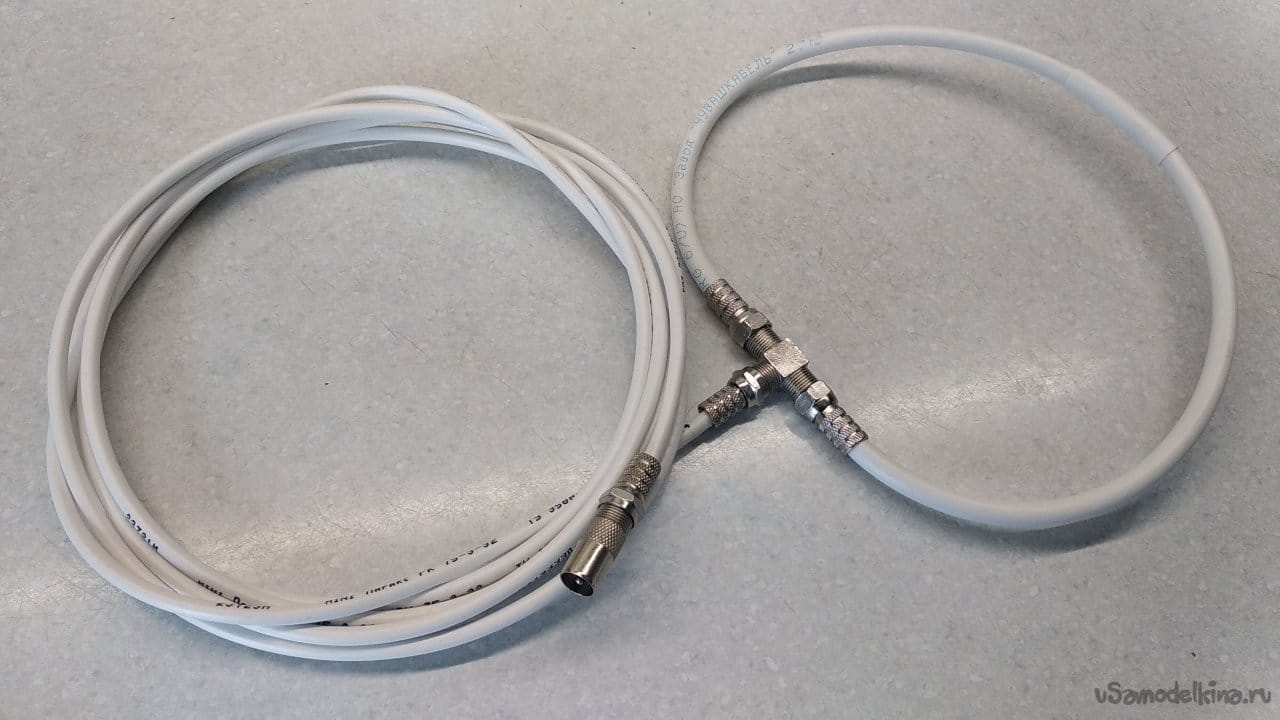 The result of the experiment of combining two similar antennas, after some additions and changes in the design, was a variant of the antenna, in detail on the results of the reception, which I will not dwell on, by the way, as well as on its detailed manufacture, everything is simple, you can take our word for it, but better try themselves, all the more, the production does not present any difficulty.
To manufacture a version of such an antenna, you will need two antenna blanks made of a TV cable RG – 6.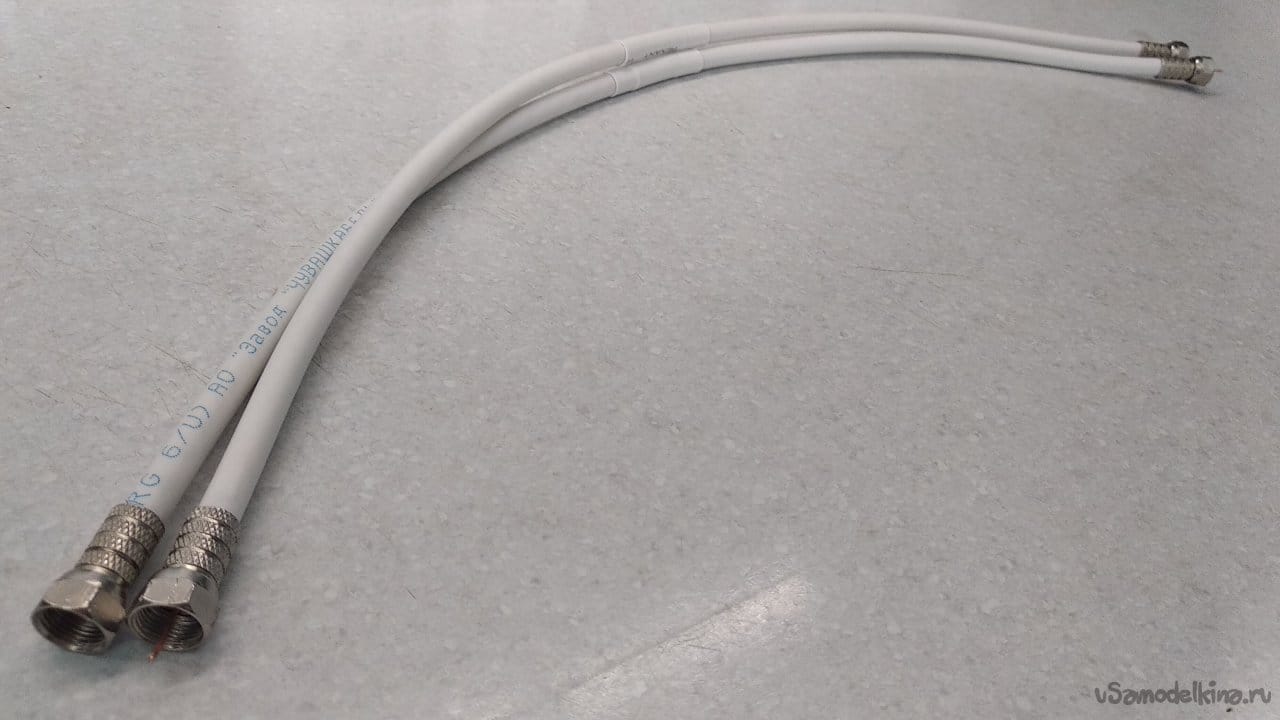 Two connectors for 4 F-sockets (F-cross)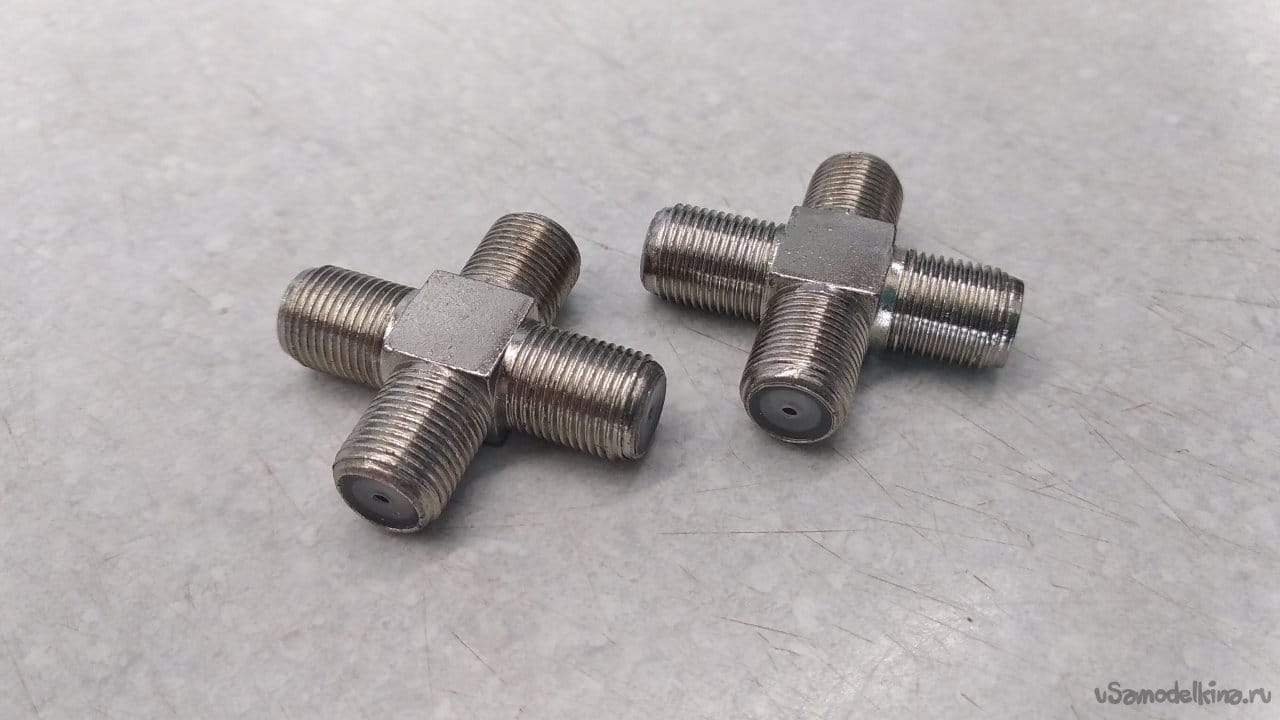 You can use one F-cross and one F-tee, but I decided to abandon the tee because of the not very good quality of the construction thereof.
F – needle-to-needle connector.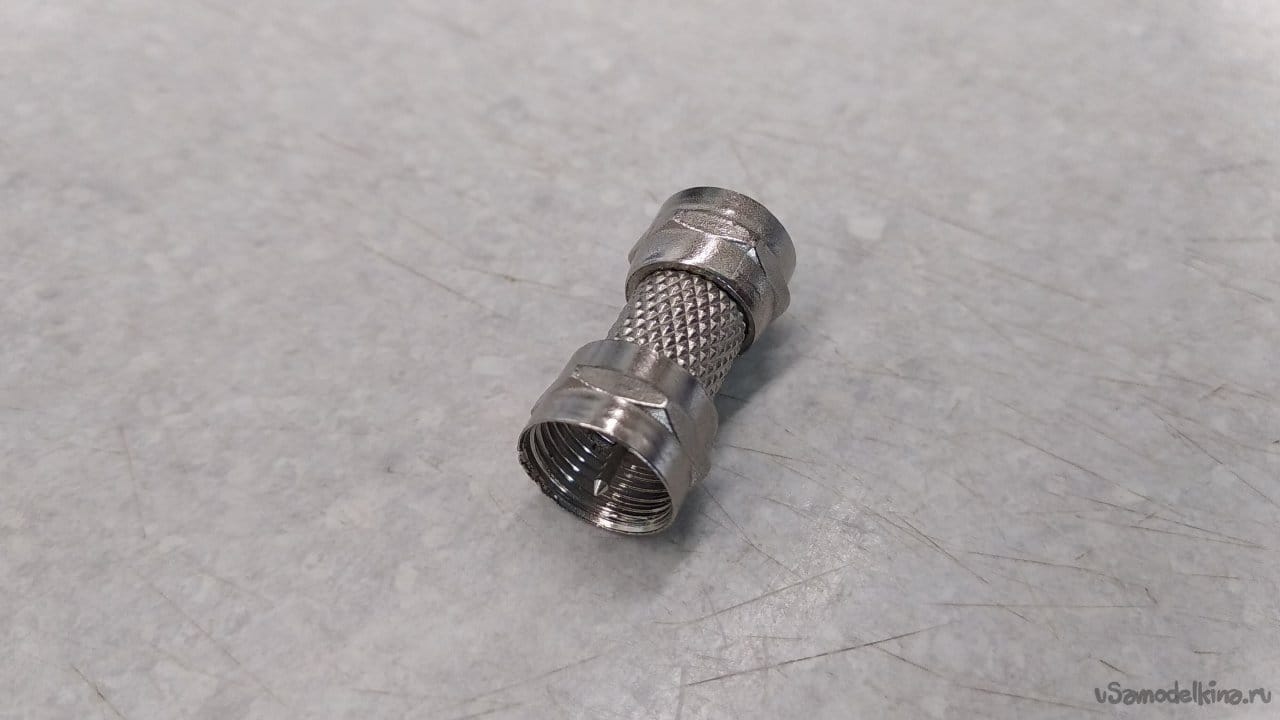 If with a pass-through amplifier, then two.
Reduction cable of the required length.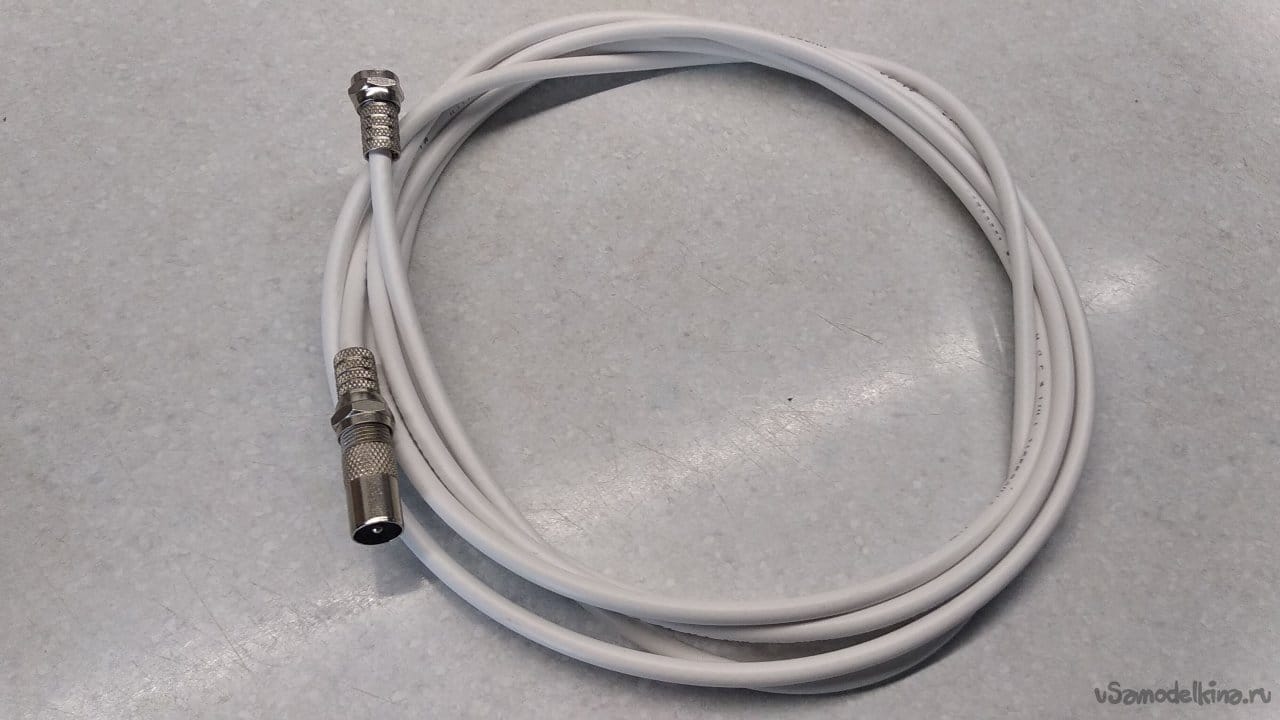 < br>And ideally a pass-through amplifier.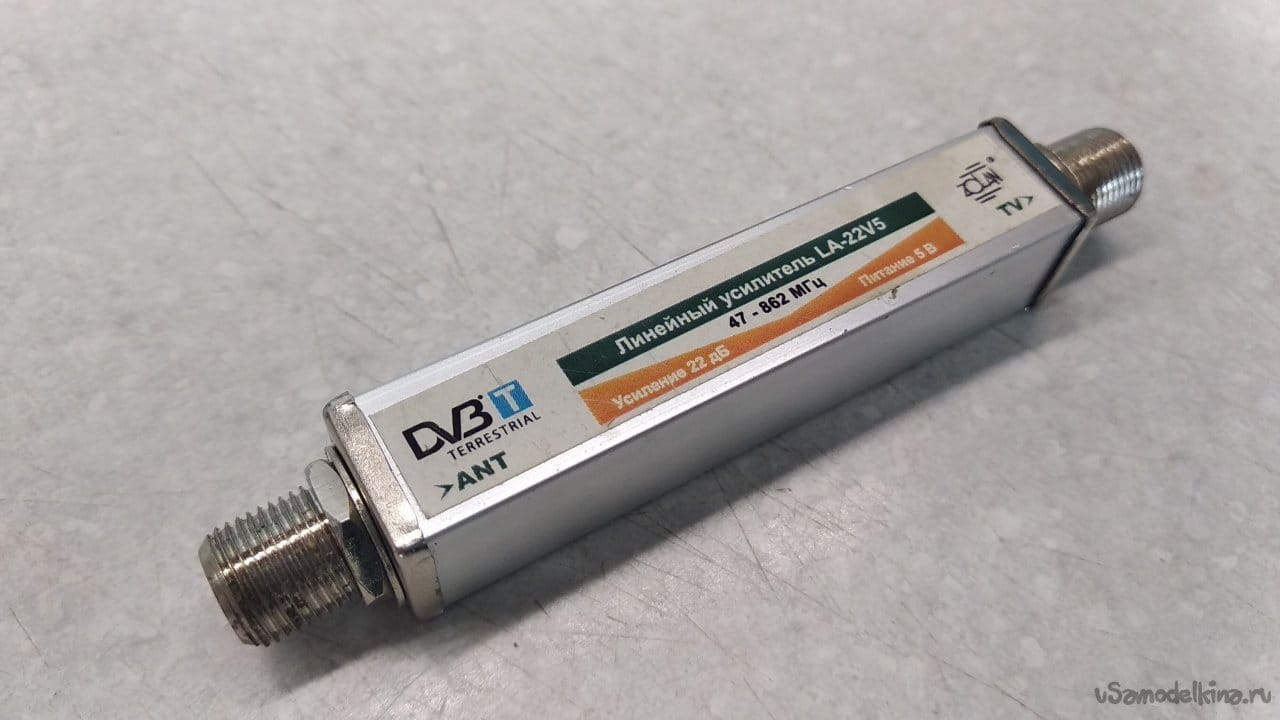 Application, which greatly increases the efficiency of such an antenna. < br>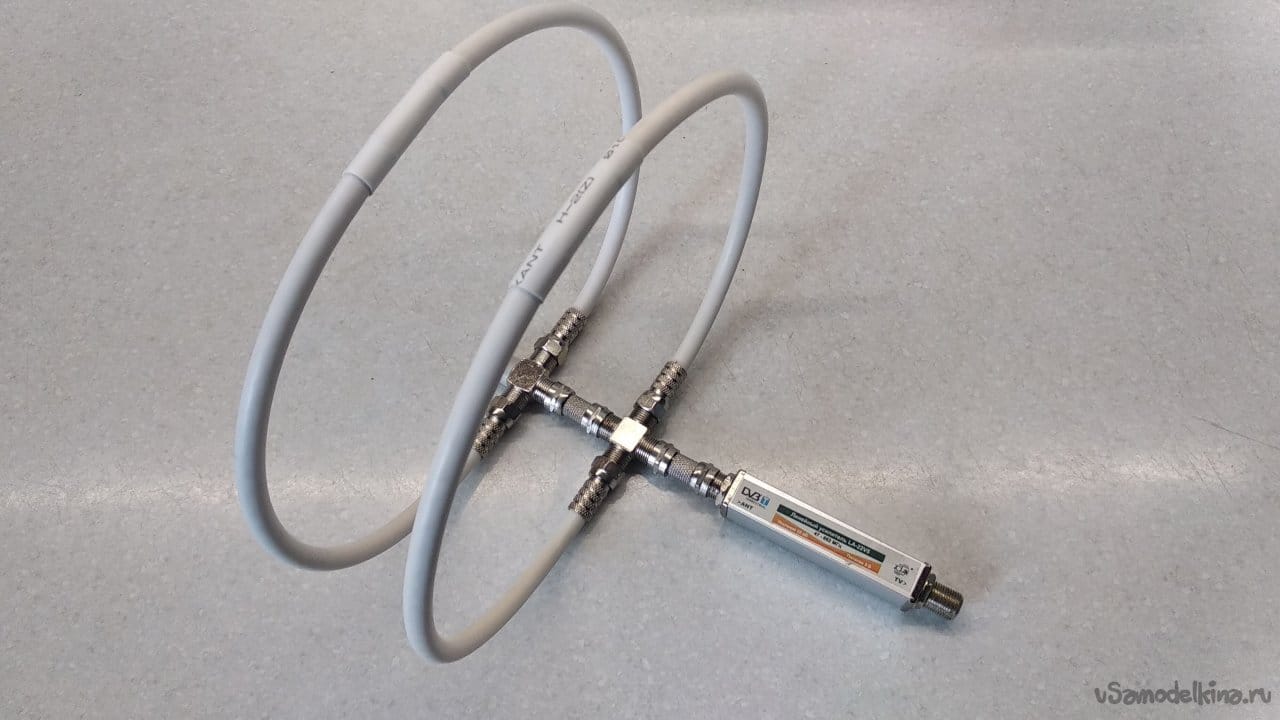 But this at will and need.
This antenna, according to my impressions, has a good gain and can be used for the so-called long-range version of receiving a television signal, although of course everything must be tried individually.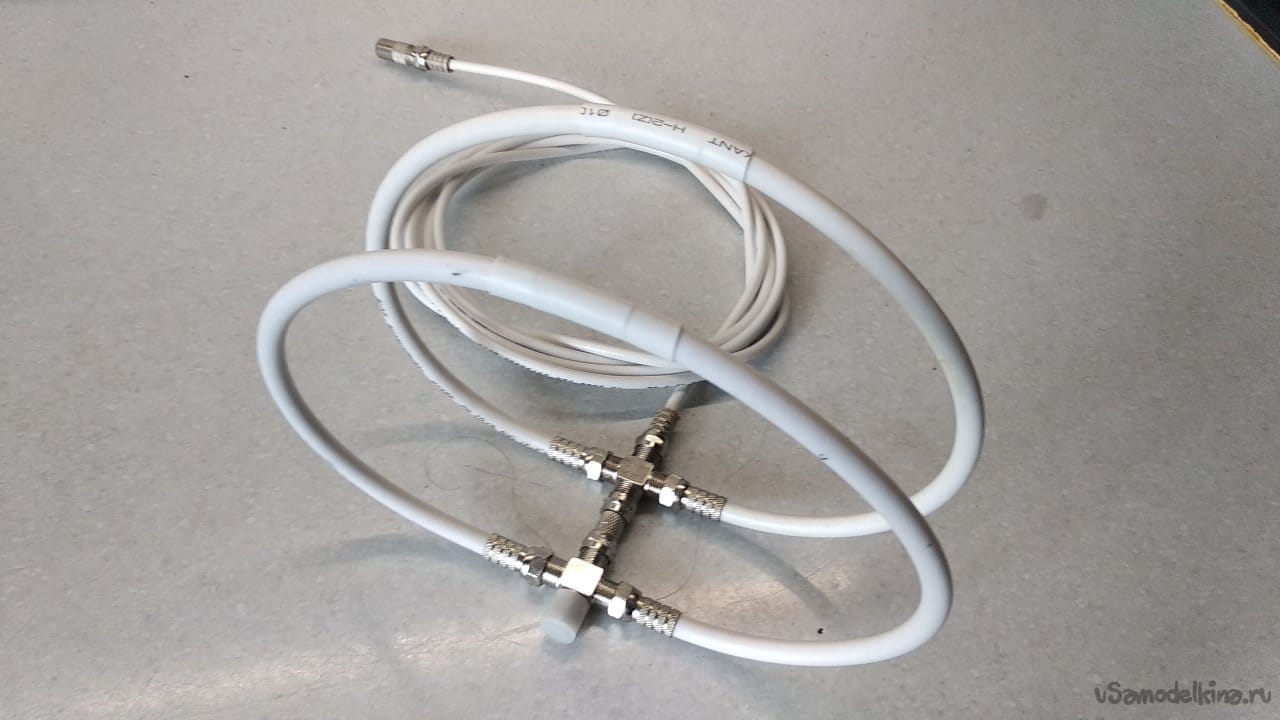 In my conditions, a hundred meters from the crown, on the ground floor and a distance of 95 km., judging according to Yandex maps, from a repeater located in another area, when using a pass-through amplifier, the signal quality with such an antenna on both channel packages, and mine is 57 and 59, was 100%.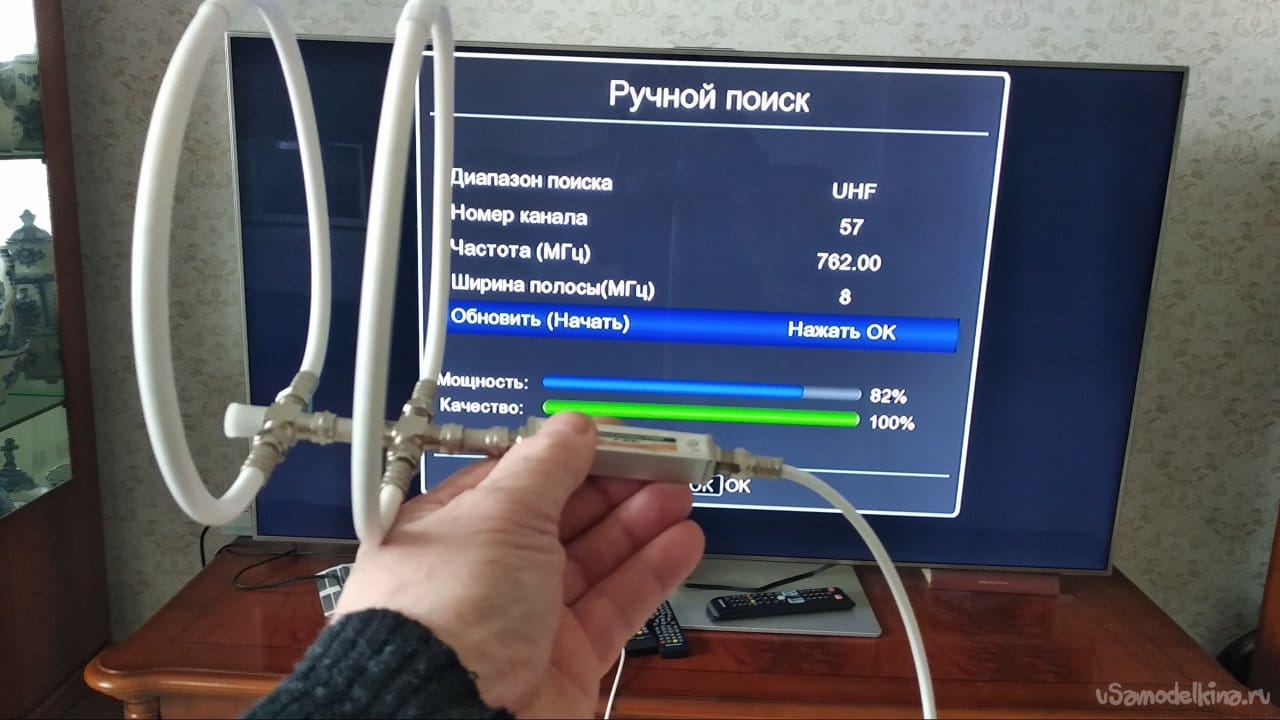 By the way, the addition of one more, third element, makes the efficiency of such an antenna only worse.
The design of such an antenna, as you can see, is very simple, and I think it is quite clear from the presented photos.
Let me remind you only that in the manufacture of such structures, be careful about the quality of the connections of the F-connectors with the cable, avoiding a short circuit between the braid and the central core. Film That's All.
Good luck!