Technology
SpaceX Dragon capsule avoids mysterious 'unknown' flying object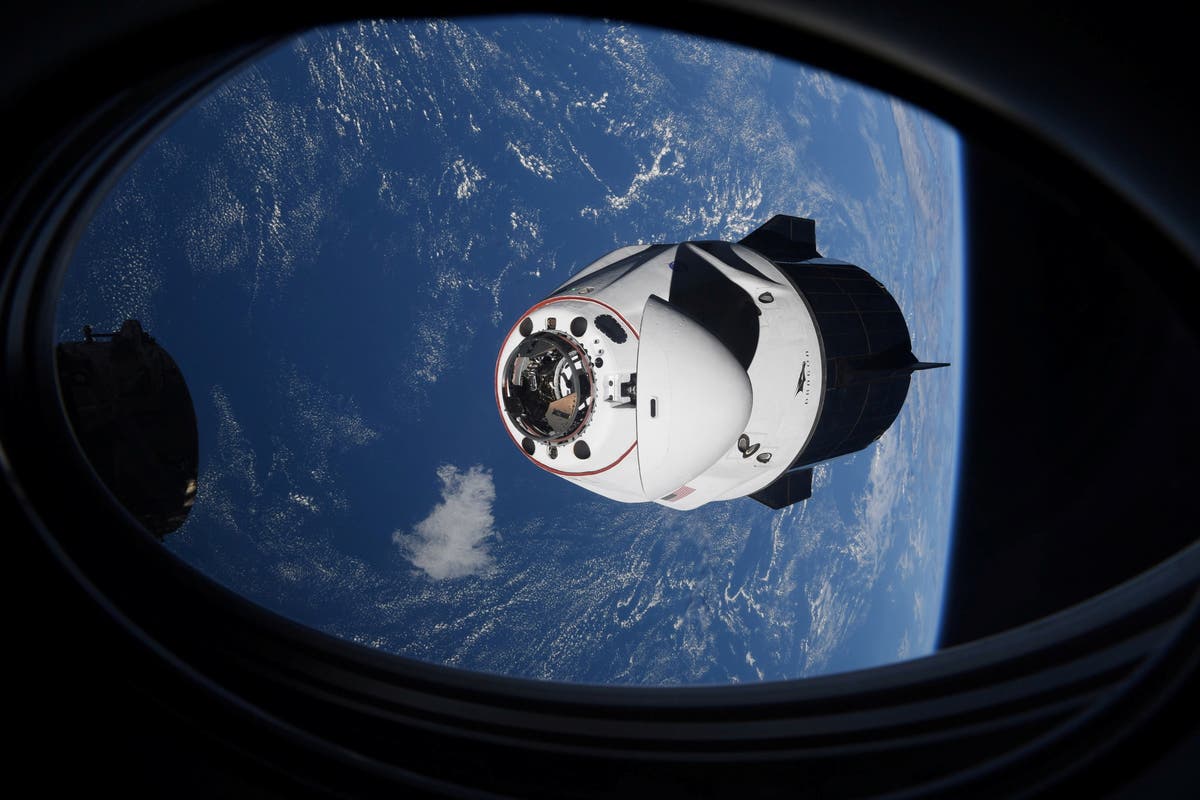 SpaceX and Nasa astronauts passed by an unidentified flying object last week on the way to the International Space Station.
The crew of SpaceX's Dragon capsule, which was travelling to the ISS on 23 August, was alerted of a conjunction with a mysterious object.
"The NASA/SpaceX team was informed of the possible conjunction by US Space Command," Nasa spokesperson Kelly Humphries told the website Futurism. "The object being tracked is classified as 'unknown.'"
Strangely, however, the object was apparently 45 kilometres from the craft, a far enough distance that there was "no real danger to the crew or the spacecraft", according to Humphries.
SpaceX advised the astronauts to don pressurised suits to avoid a collision, as there was not time to compute and execute a debris avoidance manoeuvre.
"For awareness, we have identified a late breaking possible conjunction with a fairly close miss distance to Dragon. As such, we do need you to immediately proceed with suit donning, securing yourself in seats", SpaceX's crew operations resource engineer Sara Gillis reportedly said. "We will be erring on the side of caution to get you guys in a better configuration."
US Space Command (also known as 18 SPCS) said that the Pentagon notified Nasa of the potential collision seven hours after the craft launched.
However, "after further analysis, the 18th Space Control Squadron quickly determined there was no conjunction threat, all aboard are safe and the spacecraft was not at risk," spokesperson Erin Dick said.
"Upon further analysis, 18 SPCS quickly determined the potential conjunction between the Crew-2 capsule and the object was an inaccurate report. There was never a collision threat to the Crew-Dragon", Dick told The Independent. The agency is now investigating the cause of this inaccurate report.
SpaceX did not respond to a request for comment fromThe Independent before time of publication.
While it is unlikely that this 'unknown' object is the colloquial kind of unidentified flying object associated with alien life, there is mass debris surrounding the planet that presents a real danger to space exploration.
According to the European Space Agency, there are 128 million objects up to one centimetre in size, 900,000 objects between 1cm and 10cm, and 34,000 objects greater than 10cm currently around the Earth.
In the event of a collision the ramifications could create an impenetrable layer of debris that would make terrestrial space launches impossible, as hypothesised by Nasa in 1978.
This is not the only near-collision Elon Musk's company has reportedly played a part in.It was reported that SpaceX's satellite came within 60 meters of a OneWeb craft, an event that required disabling SpaceX's Starlink satellite's collision avoidance system.
However, SpaceX has controversially claimed that rival internet service OneWeb was "demonstrably inaccurate" and that that "the probability of collision never exceeded the threshold for a maneuver, and the satellites would not have collided even if no maneuver had been conducted". OneWeb declined to comment to The Independent.