Hello everyone today I will try to make a stand for the tool.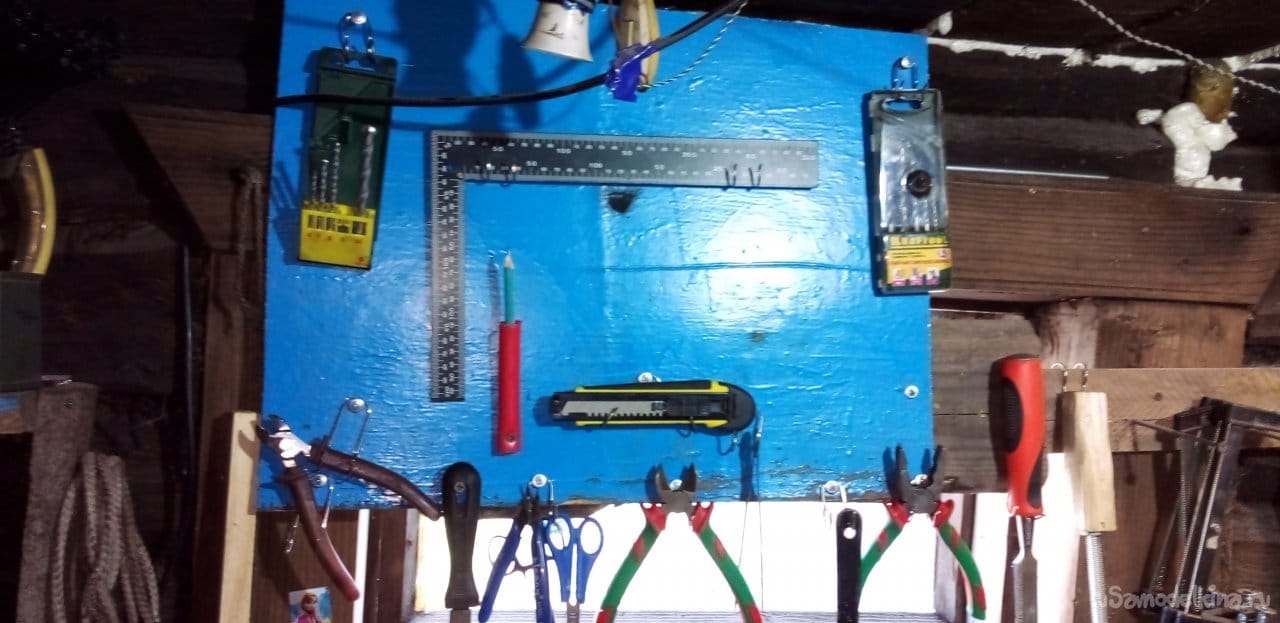 I decided to make it from such hooks. Well, or rather, I got three packs of hooks and they had to be applied somewhere.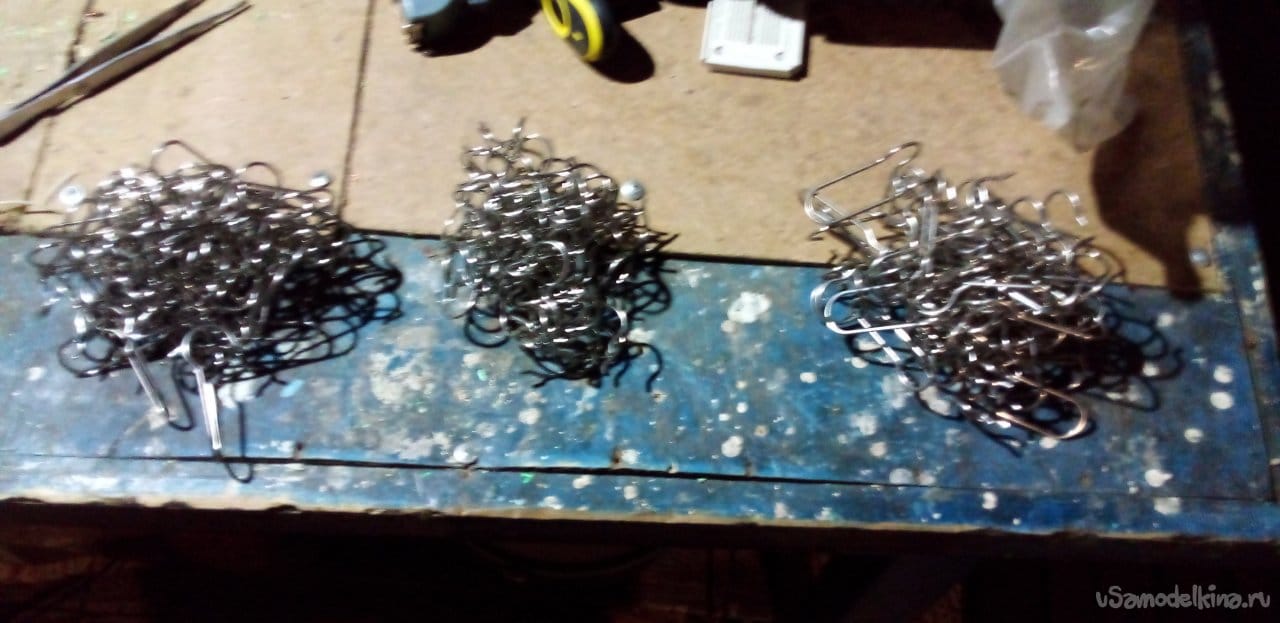 Well, let's get started.
We need to create it.
Let's get started.
First, we need plywood. You need to cut off a piece of some length and width from it, but this one suits me.
It needs to be glued to the surface, which is my wall, the best glue is black self-tapping screws.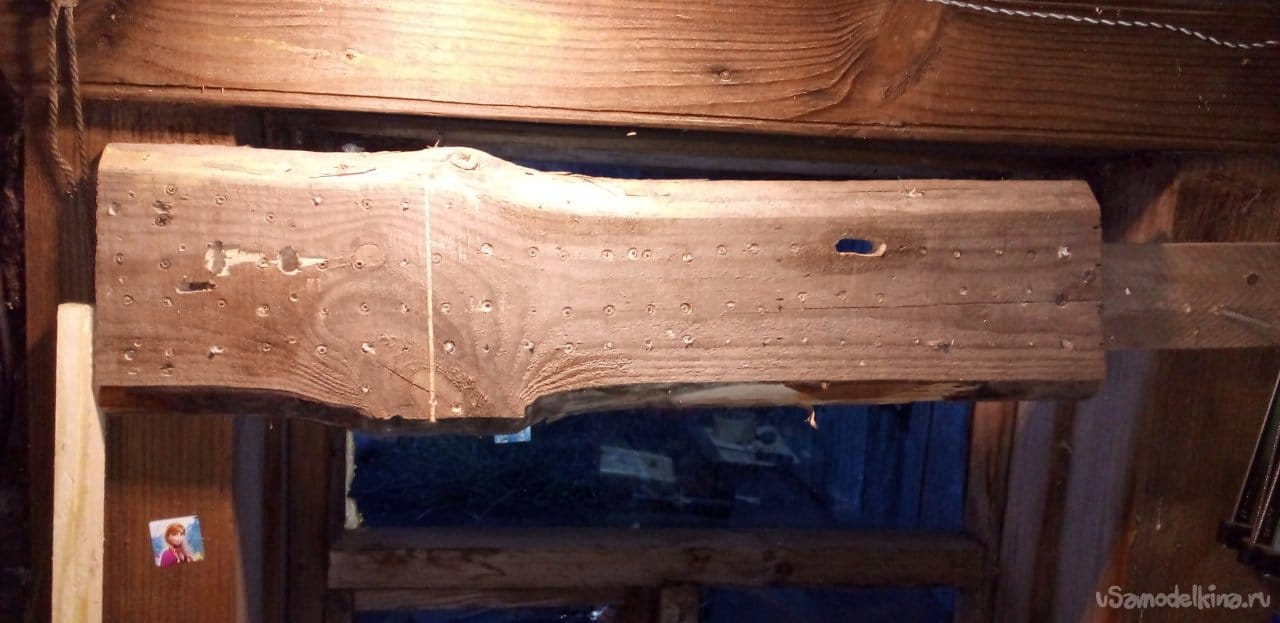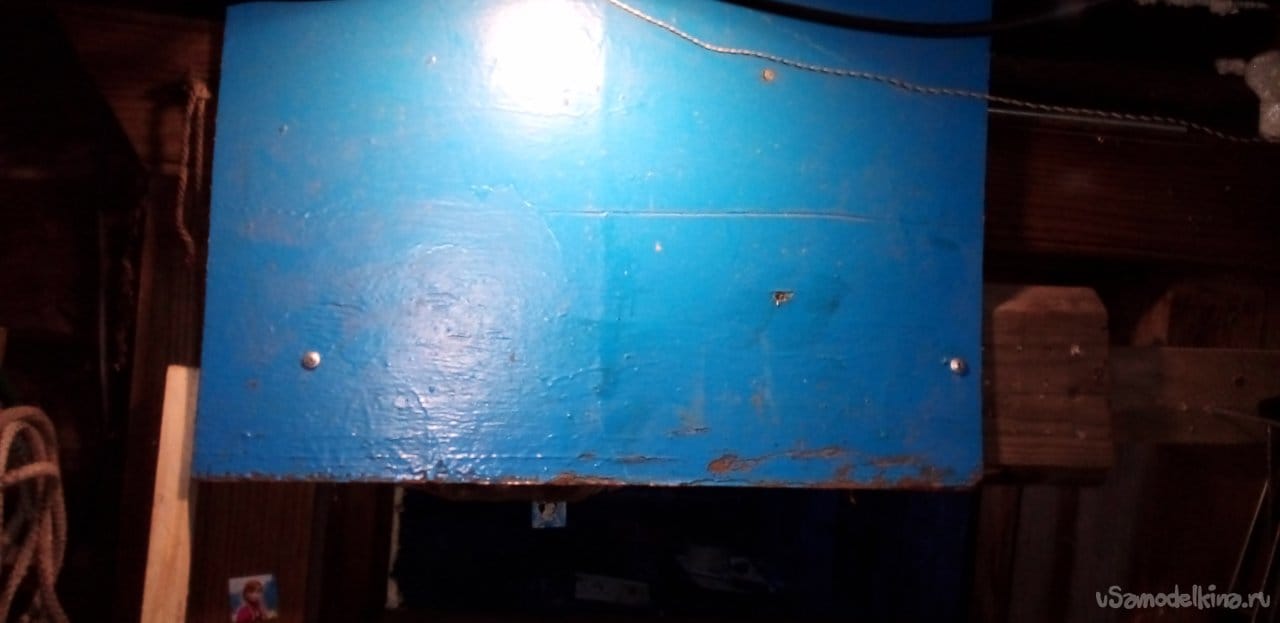 Now, necessarily on the wall, you need to assume where that will hang on the plywood. Here are some tips on how to hang it better: a little used tool should be hung under the ceiling or in a less accessible corner of the stand, a long tool must be hung from below so that the hanging part does not hang on the stand, it is better to fasten the hooks so that they do not fall off. > Hooks can be bent, but not too much they can burst.
Here is the most curved crochet knife hook, made of a long hook.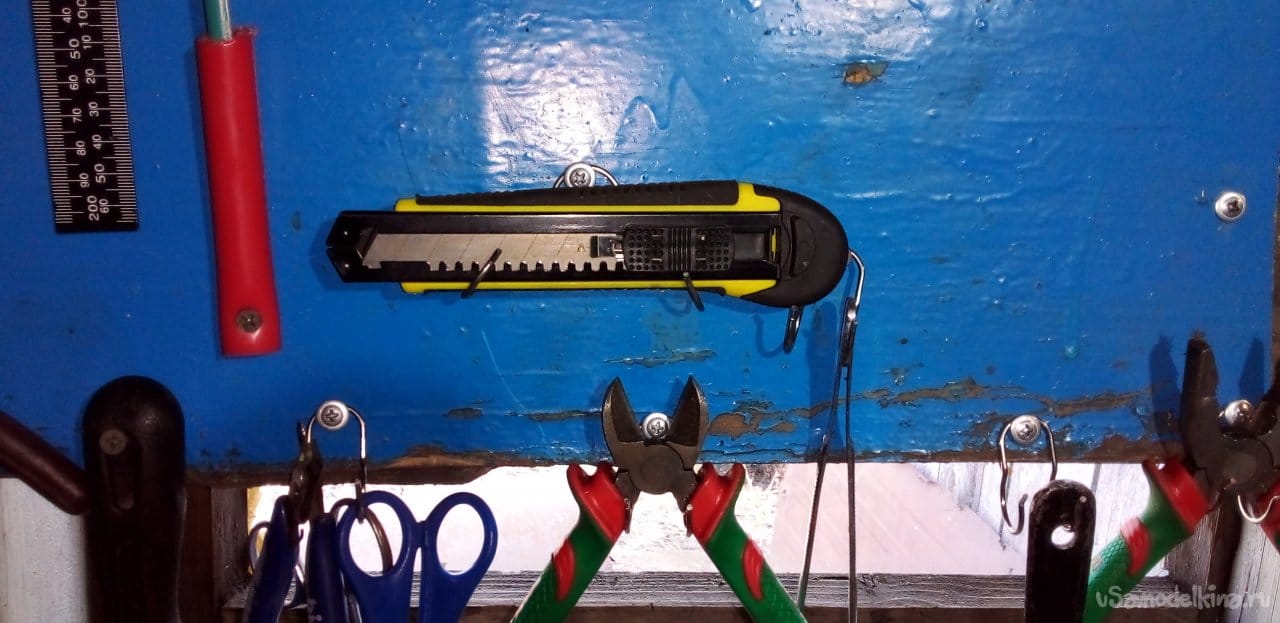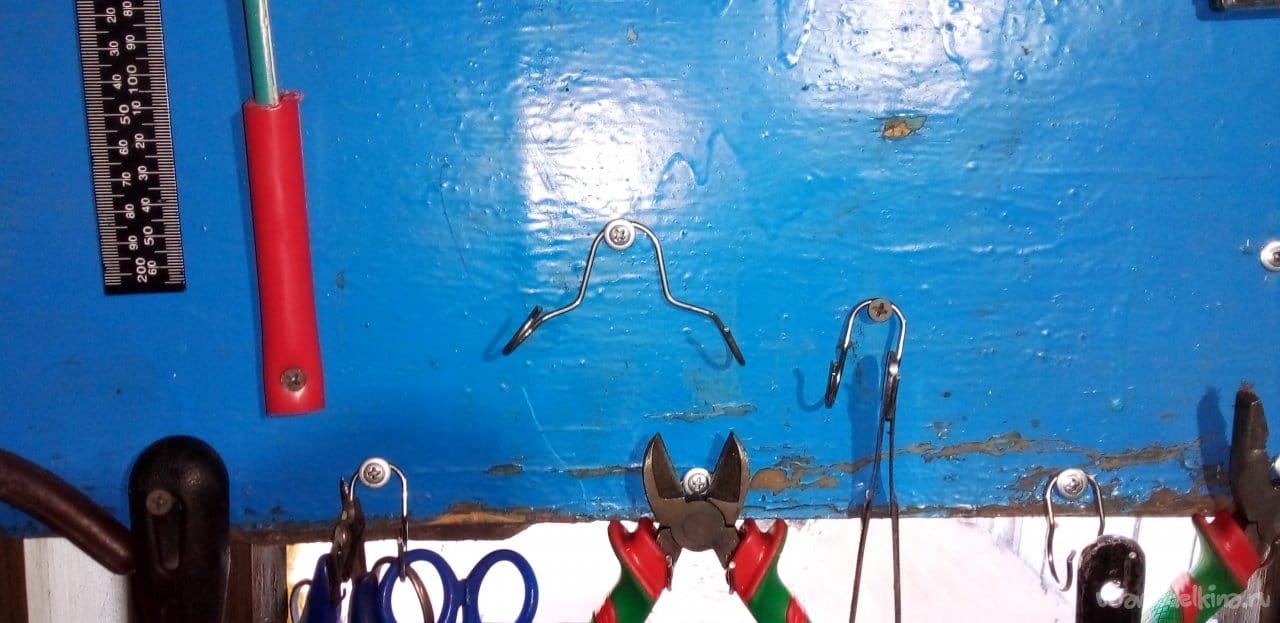 a hook, then you can hang a chisel on it.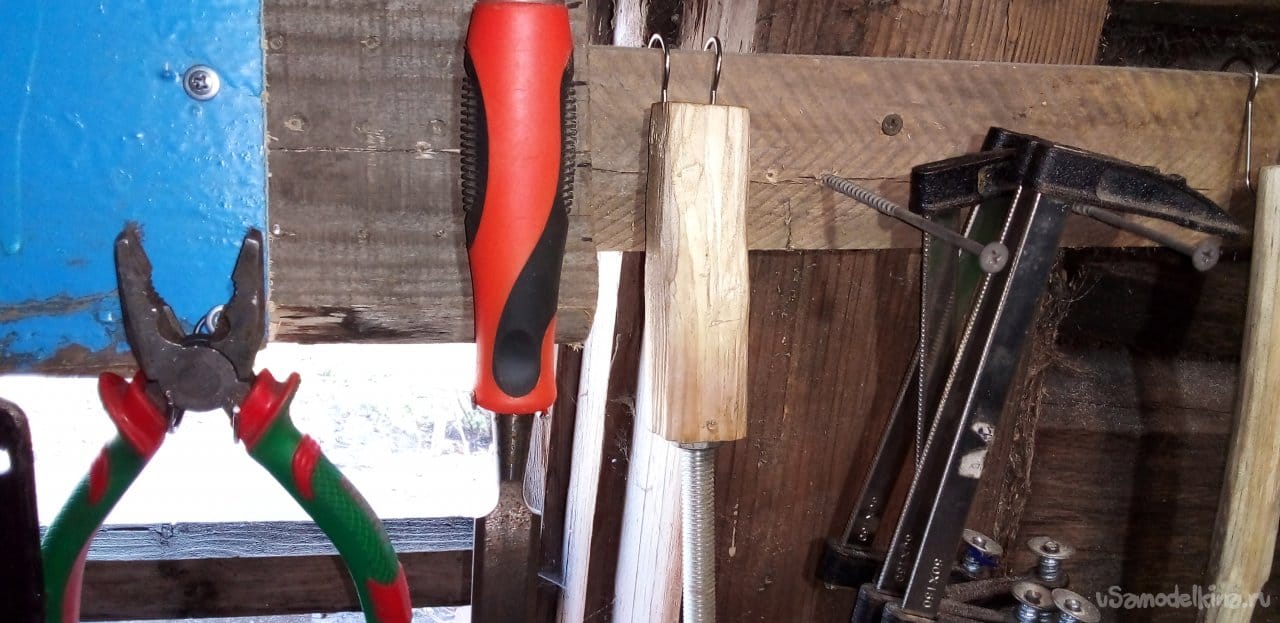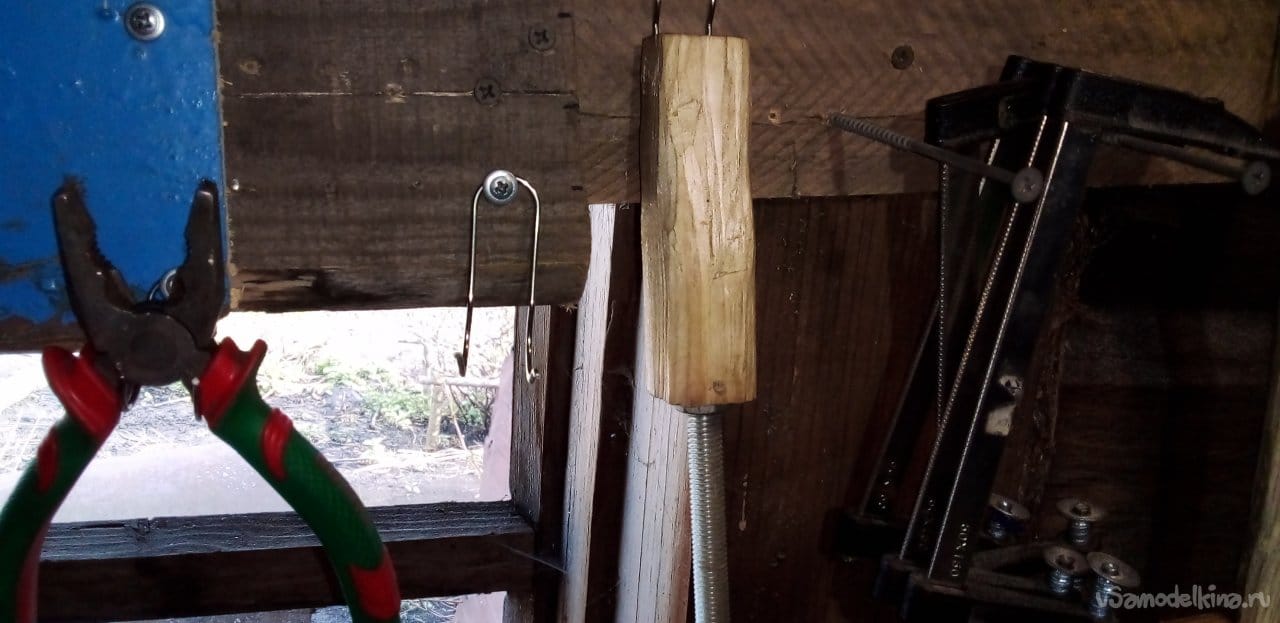 I hung a set of drills on one small hook.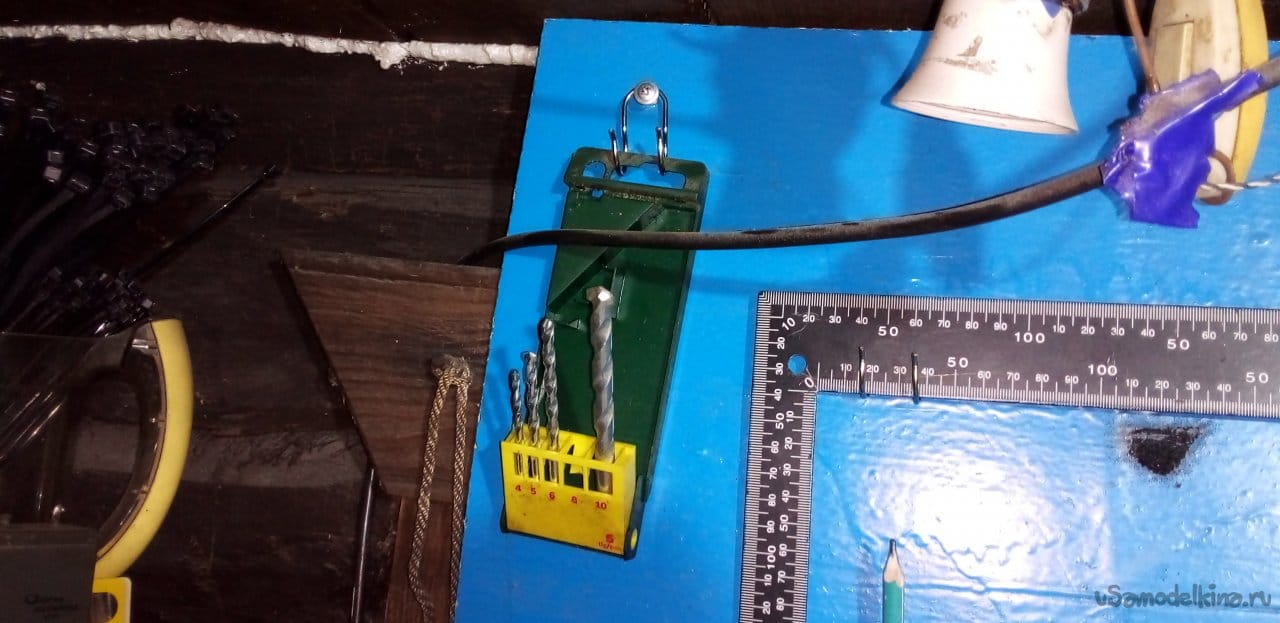 Pliers and side cutters, which I often use, hung like this.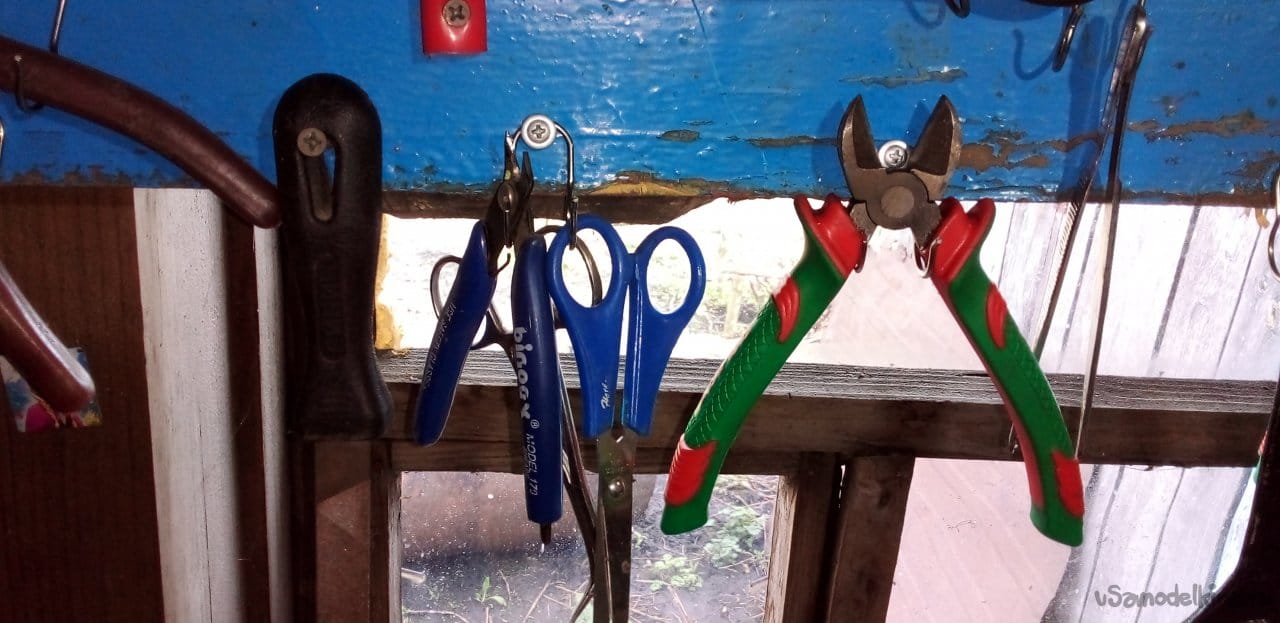 Pliers and side cutters which I do not use often hung here so.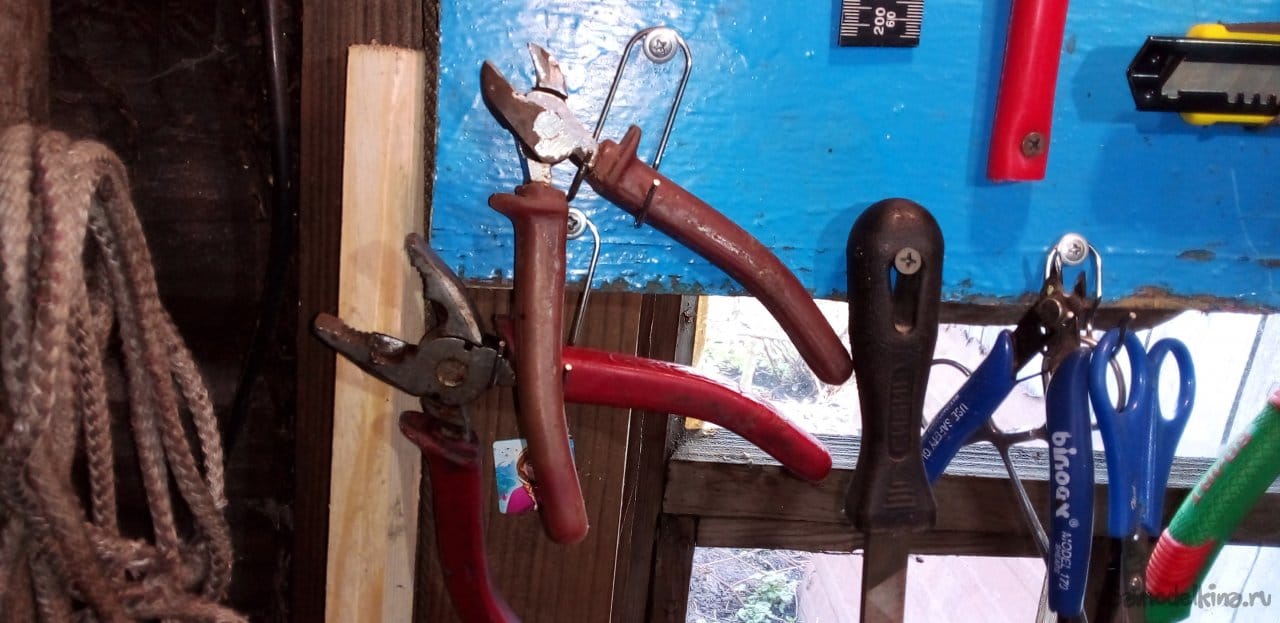 I hung a square on two hook.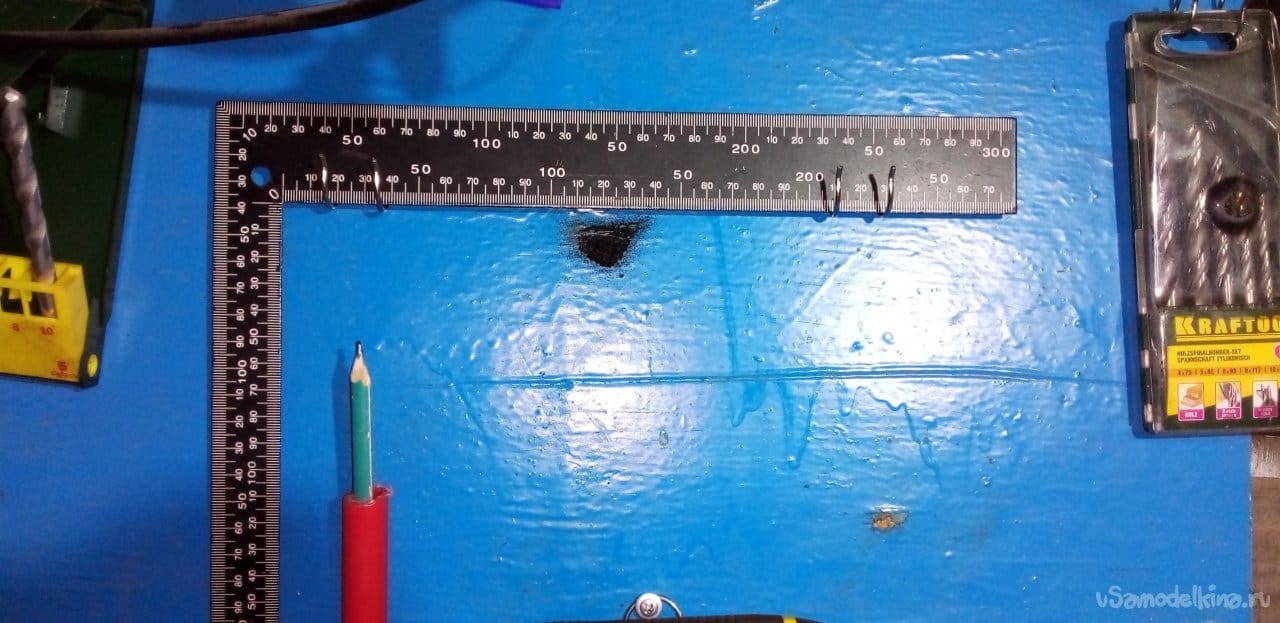 You can also attach the hooks not to the wall, but to the handles of the tool, I did this on a mallet, it looks like this.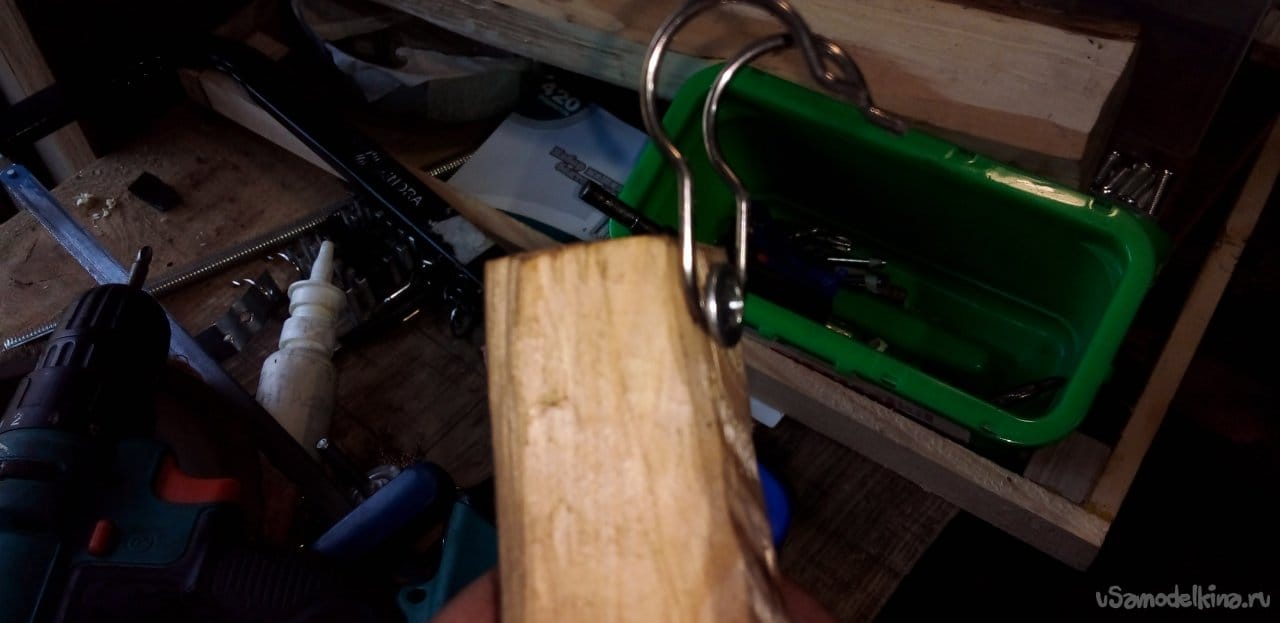 I hung the whole small, rarely used tool on one hook.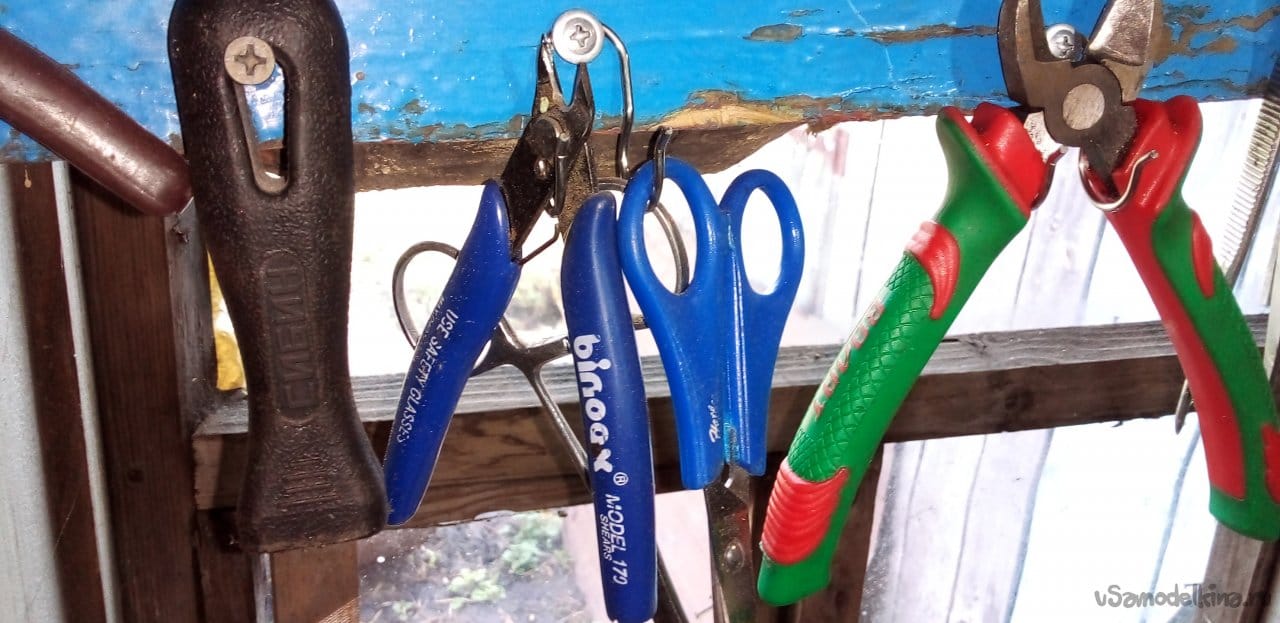 a reliable way of fastening is a self-tapping screw half-screwed into a tree, a file hangs on it, it is too thick.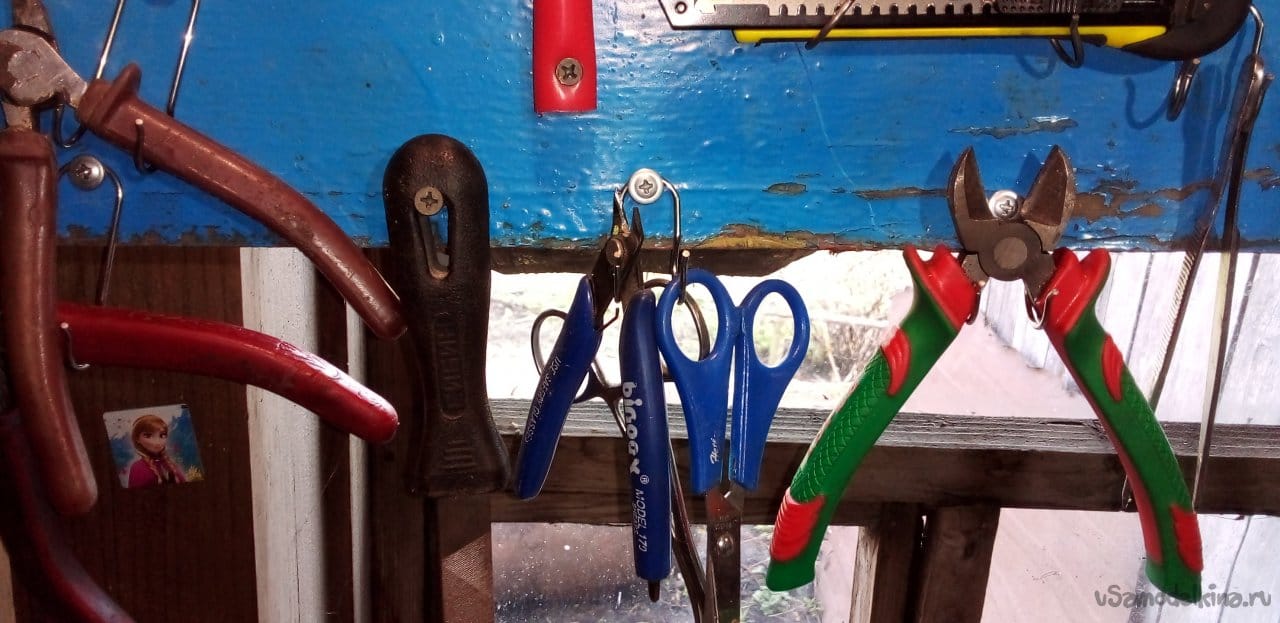 I hung the tape measure for the standard clip.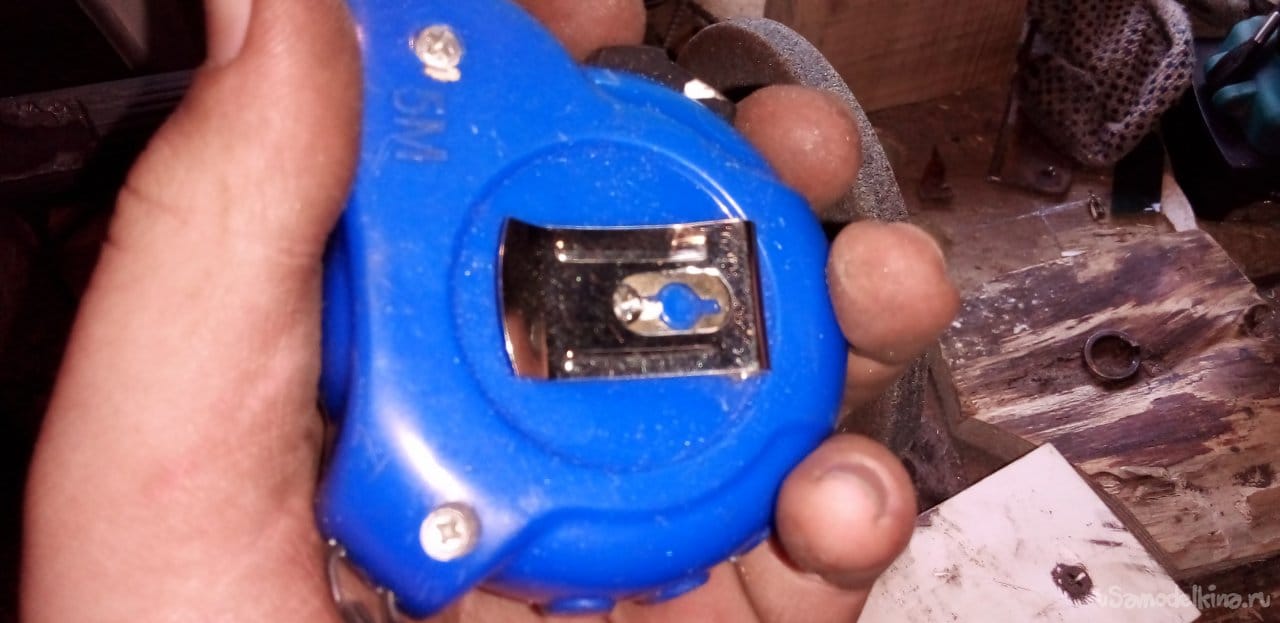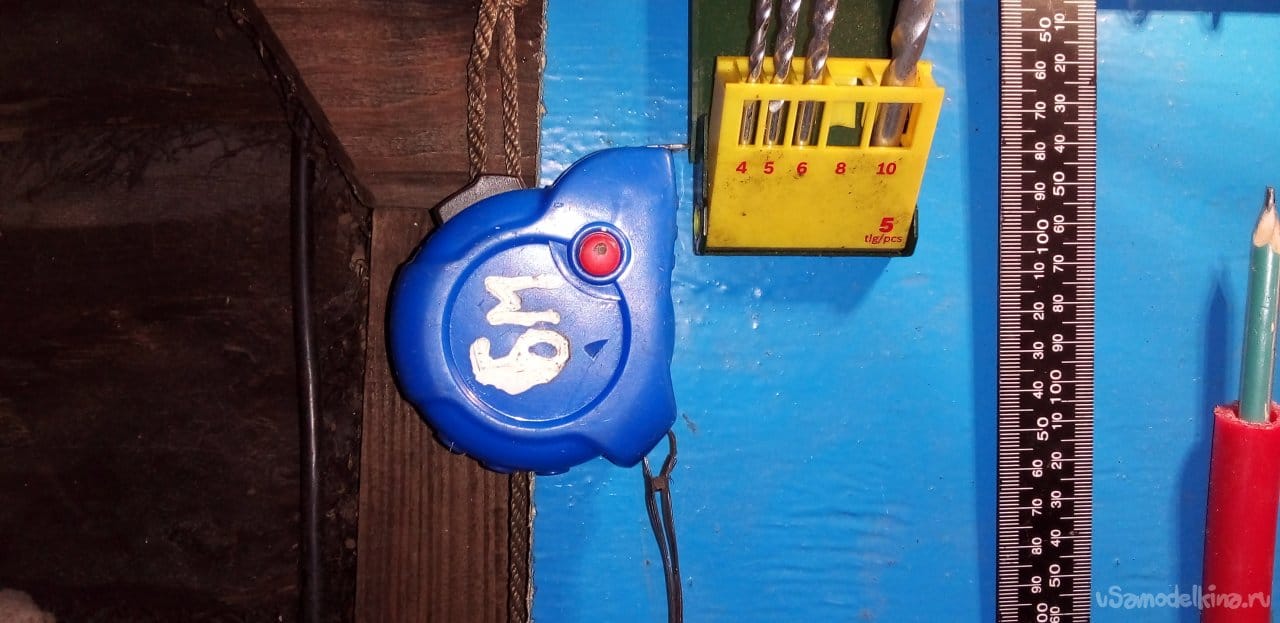 And for a pencil I made such a habitat from a piece of tube and a self-tapping screw, the self-tapping screw performs the function of the bottom and fastening at the same time, but I want dozens of pencils scattered around the workshop so as not to look for one single pencil for 30m2.

Well, in general, here's the result.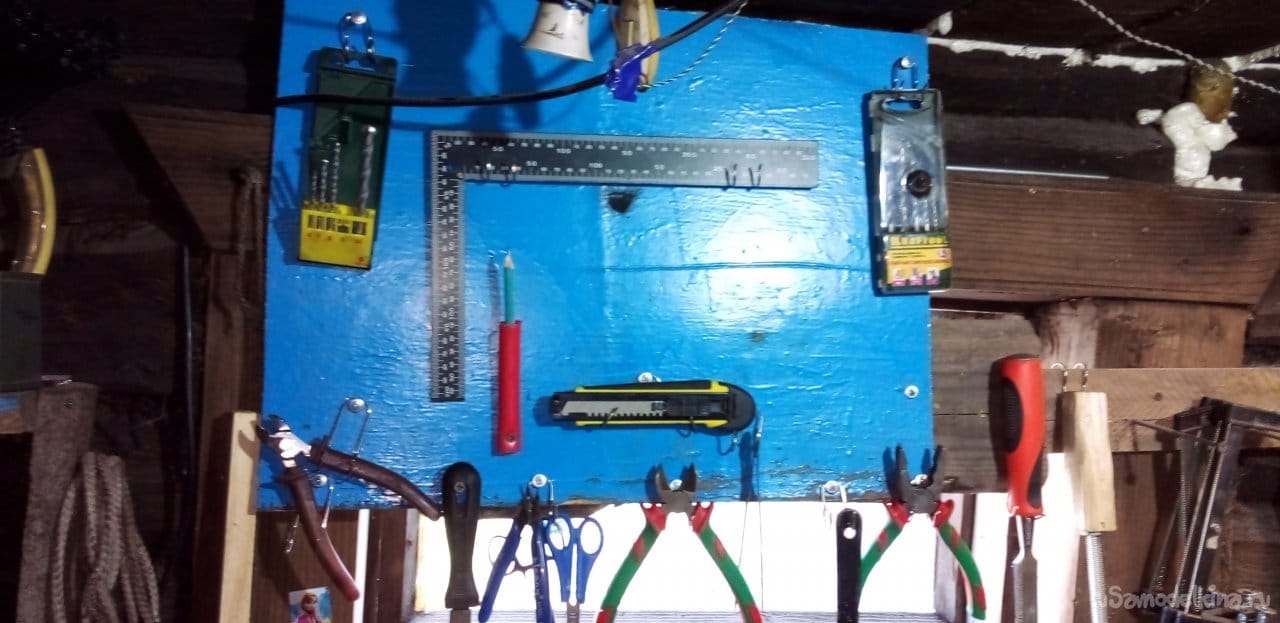 There was a thirteen-year-old homemade product with you, but it is possible oh already fourteen years old. Goodbye to everyone.