DIY
Assembling a laser tape measure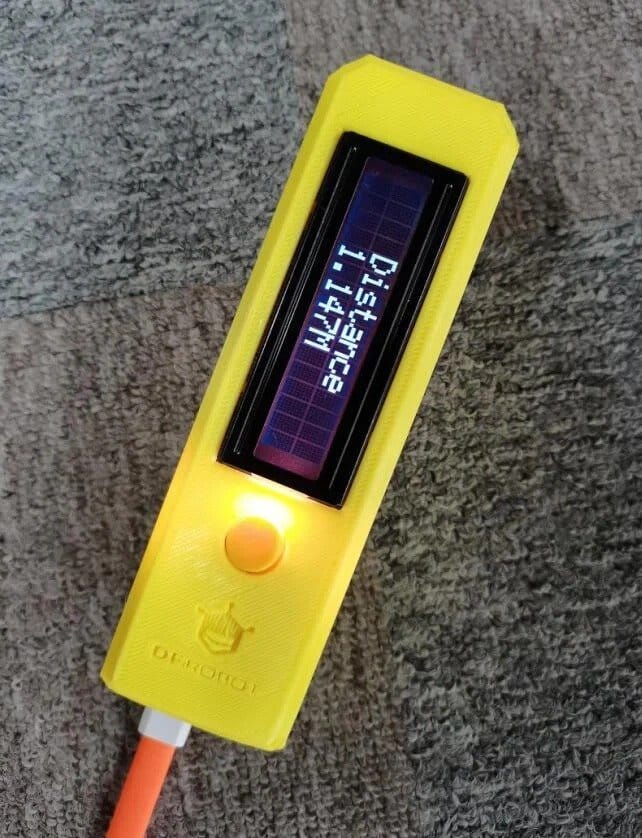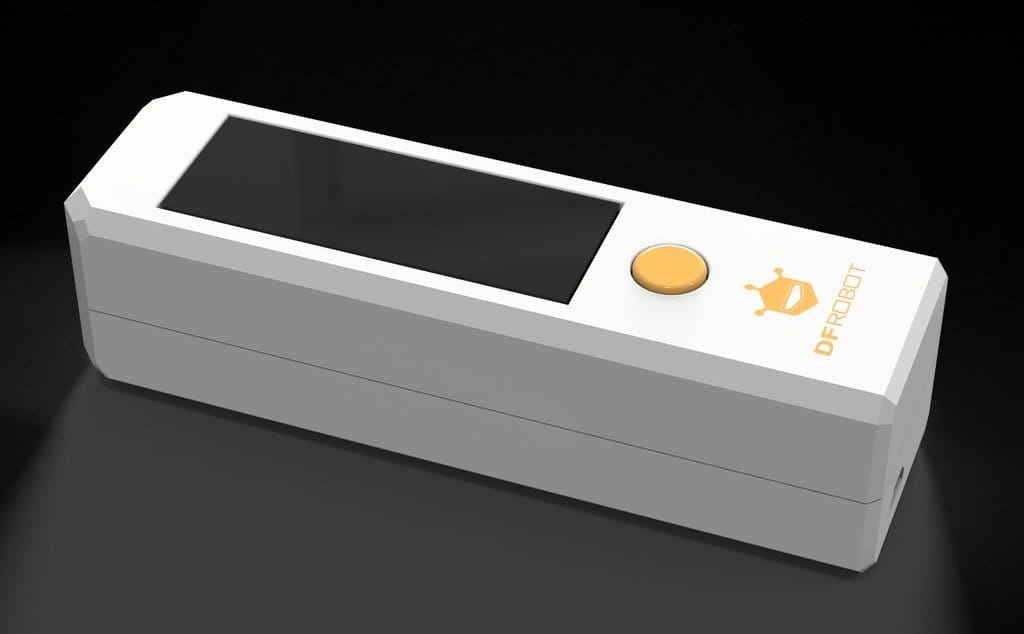 In this article, the wizard will tell us how to assemble a laser tape measure yourself. The device is positioned by the master as very accurate.
Tools and materials: -Infrared laser distance sensor; -Firebeetle ESP32 IoT microcontroller (with Wi-Fi and Bluetooth support);
-I2C 16 * 2 LCD Arduino with RGB backlight or analog;
-Lithium-ion battery 3.7 V; -Numeric button or [url = http: //alli.pub/5rrnol] analog; [/url]
-3D-printer; -Insulating tape; Step one: about the sensor < br> In the device, the master uses an economical infrared laser sensor, which is highly accurate, long-range detection, visible beam and small. The sensor measuring ranges are 0.05 ~ 80m for indoor use and 0.05 ~ 50m for outdoor use. With a serial port output, it is compatible with all kinds of controller boards such as Arduino.
The sensor is powered by 3.3 ~ 5V.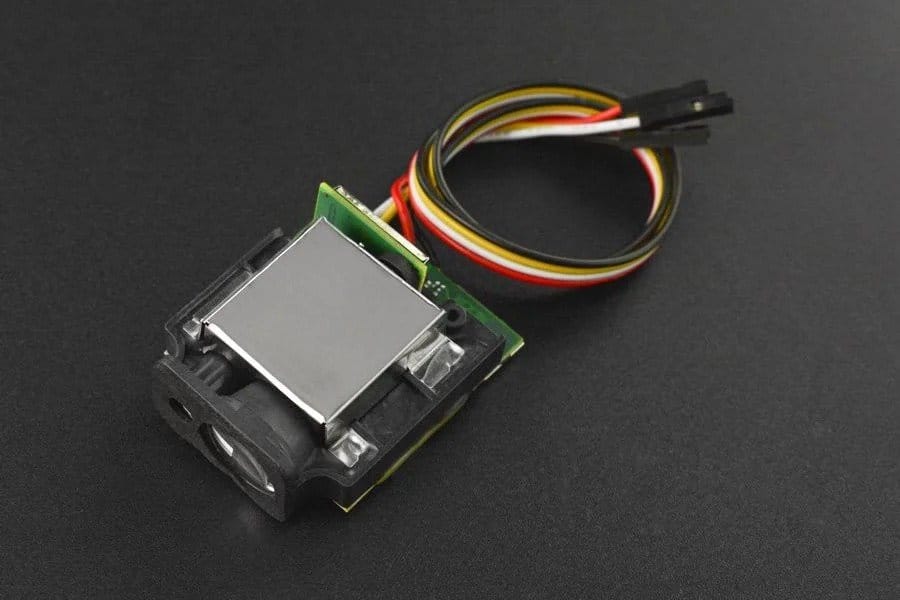 Step two: connecting the equipment
Next, the wizard assembles the electronics. Unfortunately, he did not provide a diagram, but the connection should not cause any difficulties.

download the code below.
Codes (Arduino/ESP32)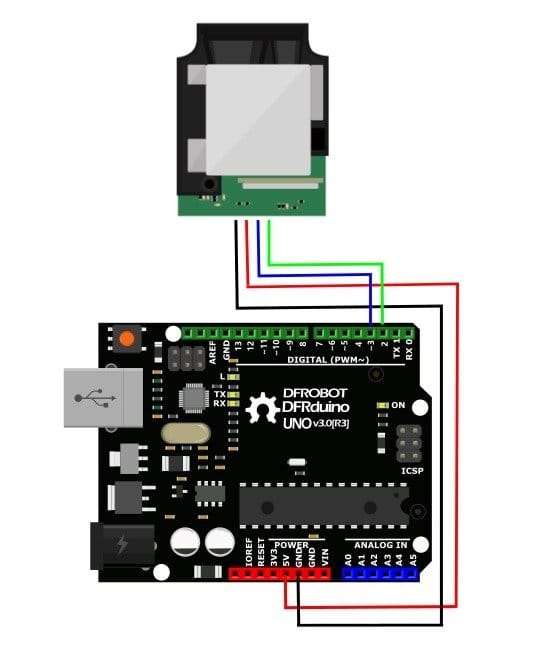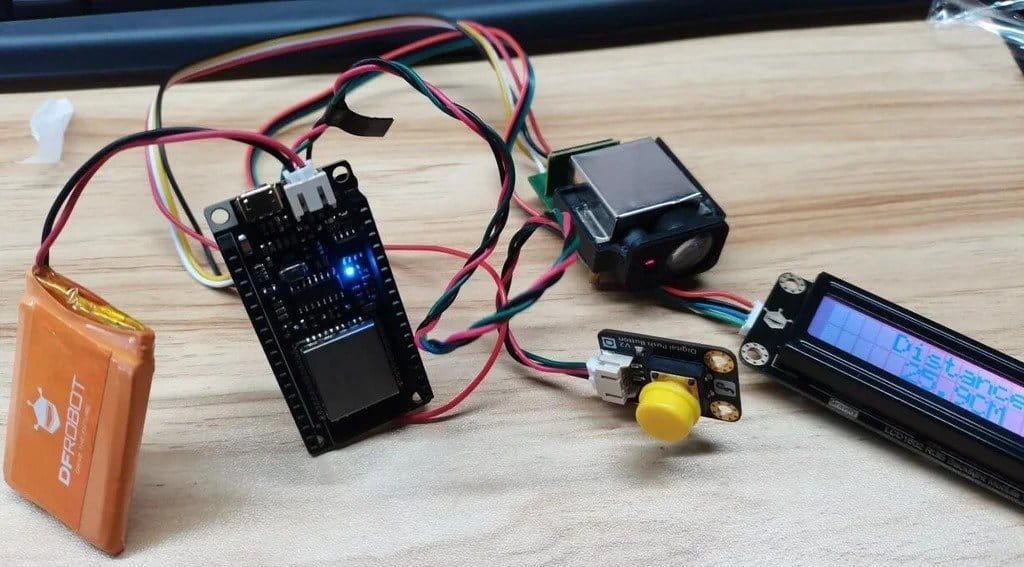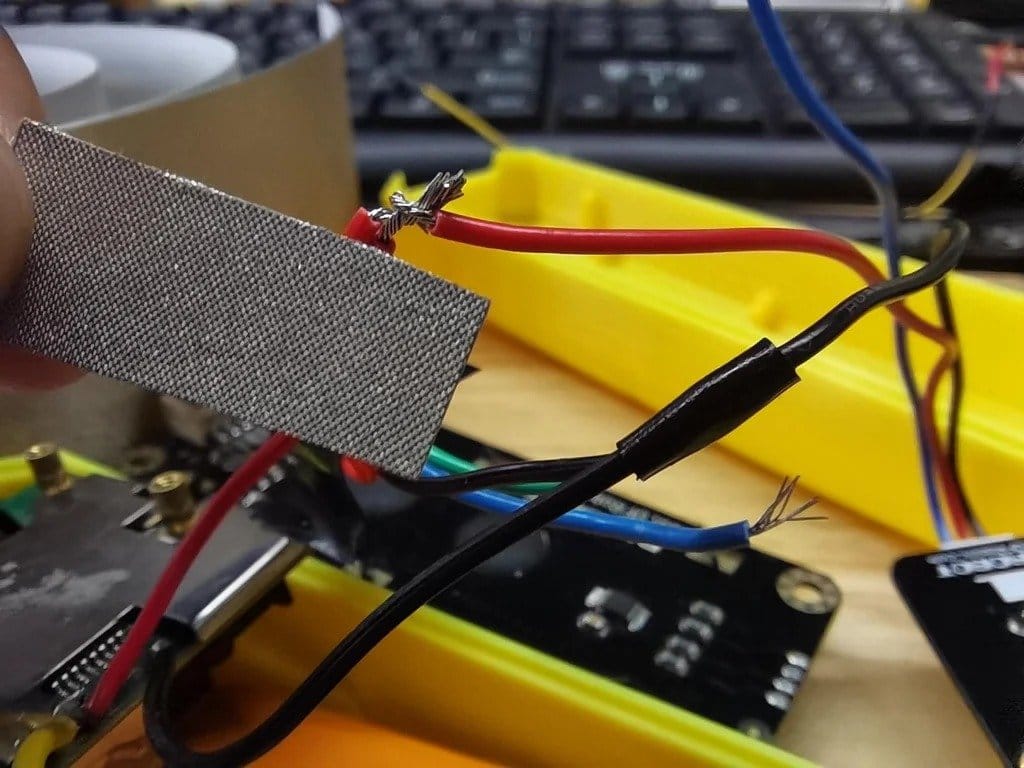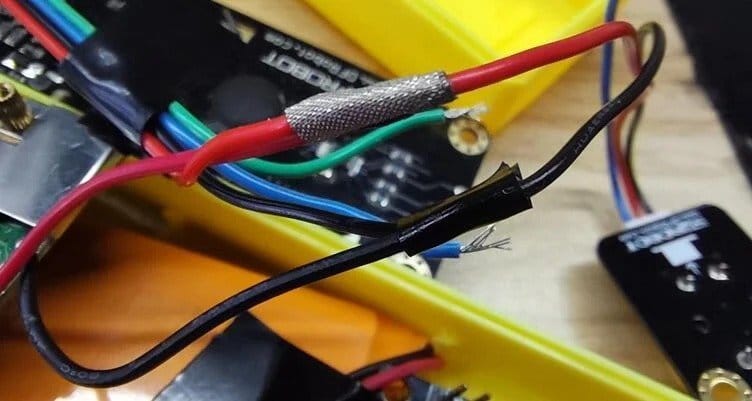 Step three: the case
The master printed the case on a 3D printer. There is a button on the case to activate the device.
Files for printing the case can be downloaded below.
3D Modeling Files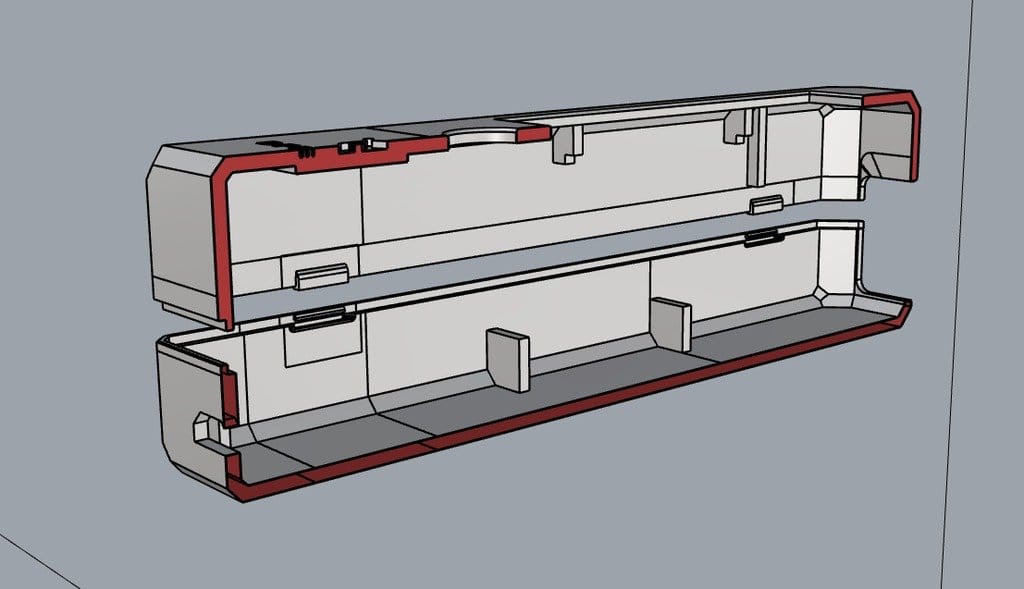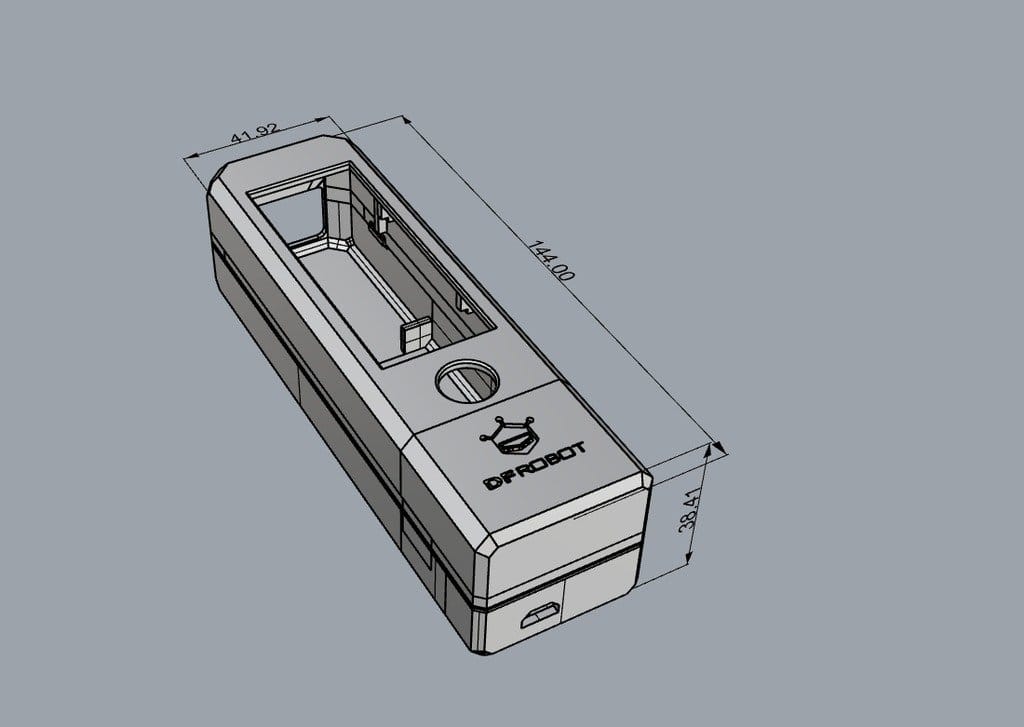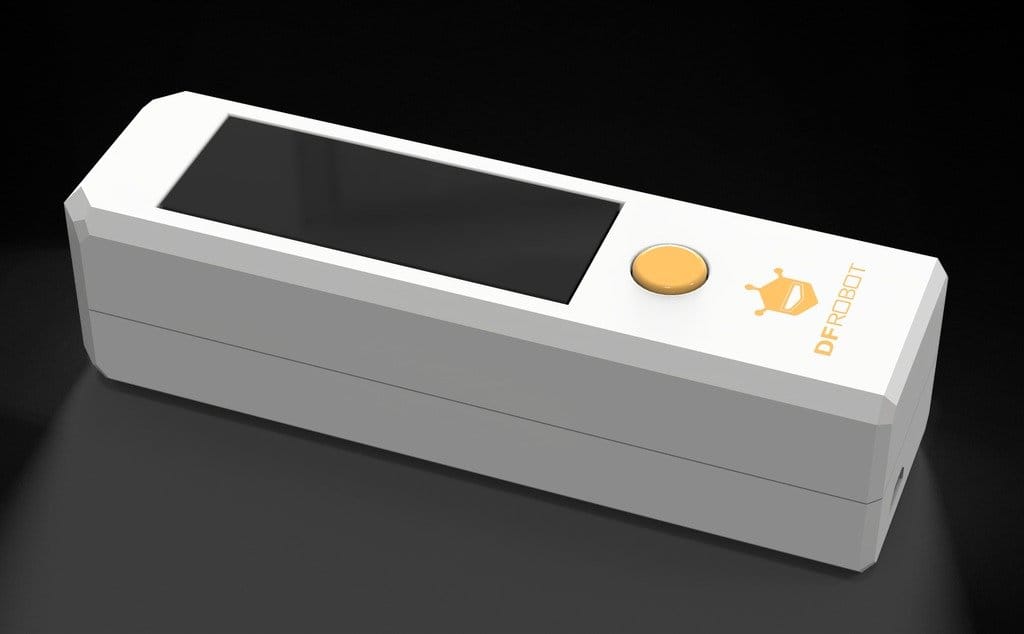 Step four: test
After installing the electronics in the case, the master conducts a laser tape measure.
He uses a cardboard box as a test object. The box is 23 cm long, 18.5 cm wide and 14 cm high. The test showed just such figures.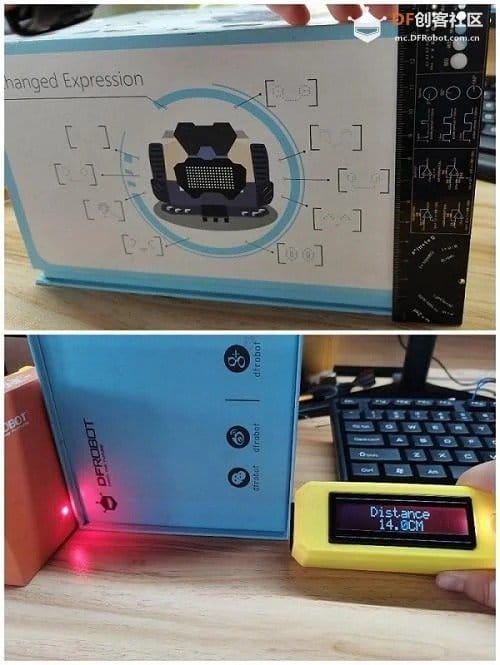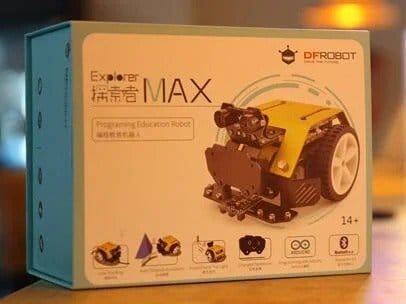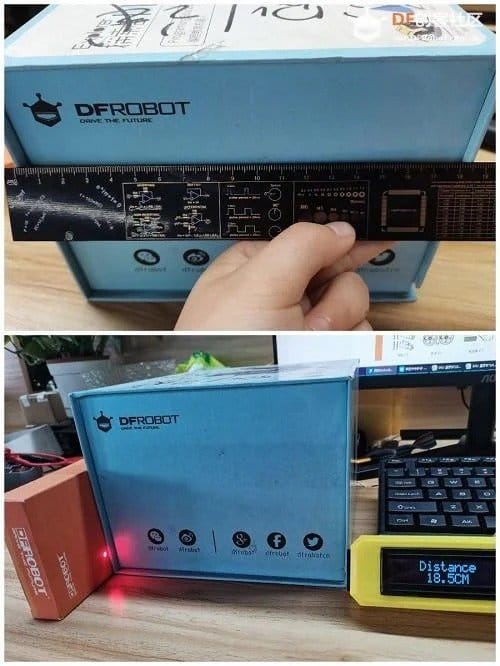 The second test was conducted outdoors and also showed excellent results.
When the measurement distance exceeds the detection range indicated by the sensor, the LCD displays "Out of Range."
If the detection range is not exceeded, the detected distance will be displayed in in real time. If the detection distance is less than 1m, it will be displayed in centimeters, if more than 1m, it will be displayed in meters.