Politics
Matt Gaetz associate expected to plead guilty in case that spawned sex-trafficking investigation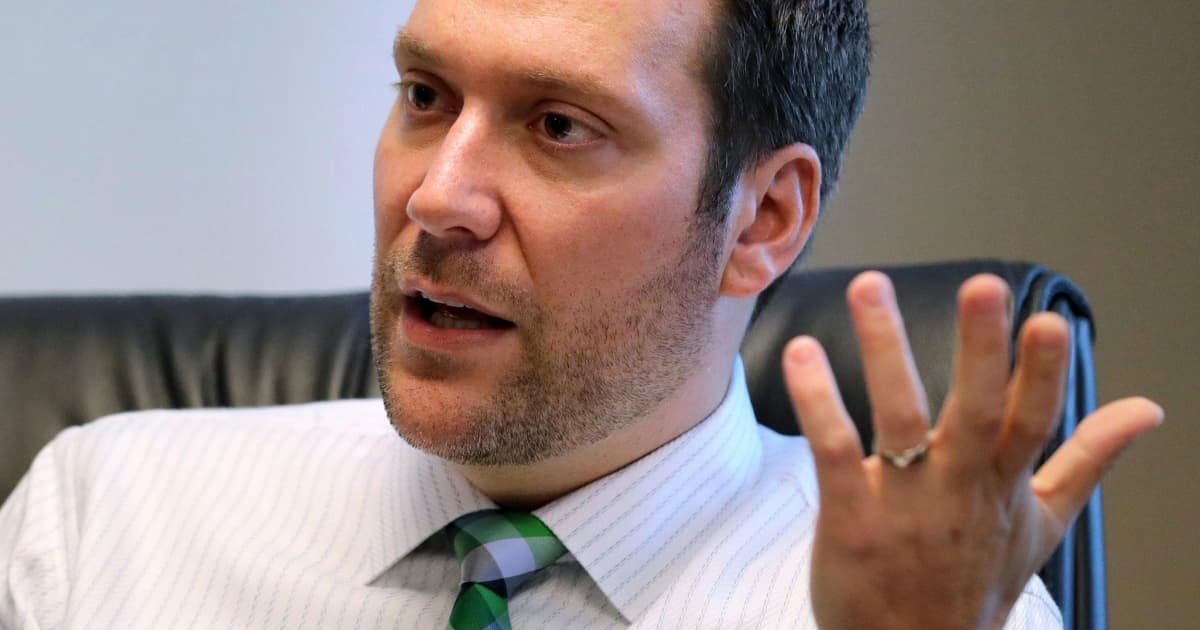 The former Florida tax official whose criminal case spawned a sex trafficking investigation into Rep. Matt Gaetz is expected to plead guilty, court filings show.
Joel Greenberg, the former Seminole County tax collector, had previously pleaded not guilty to several charges, including stalking, wire fraud and sex trafficking of a minor. But it was revealed in court last month that Greenberg had been in talks with prosecutors to plead guilty.
At the time, Greenberg lawyer Fritz Scheller told reporters, "I'm sure Matt Gaetz isn't feeling very comfortable today," later clarifying that when he said Gaetz "was worried, let me tell you what I'm basing that on. You've seen the number of stories out there and the emphasis is on their relationship. Isn't it obvious to assume that he would be concerned?"
A change of plea hearing is scheduled for Monday morning in federal court in Orlando. It's unclear what charges Greenberg will plead guilty to, and a judge would have to sign off on any agreement.
Rep. Matt Gaetz speaks out for 1st time following sex trafficking investigation
April 10, 202102:28
The plea change is an indication that Greenberg has a reached an agreement to cooperate with the government, but it's uncertain what that means for the investigation of Gaetz.
The U.S. Attorney's office declined comment, and a lawyer for Greenberg did not immediately return a call for comment.
Federal investigators are looking into whether Gaetz and Greenberg used the internet to search for women they could pay for sex. They are also investigating whether Gaetz had a sexual relationship with a minor and paid for her to travel with him, The New York Times reported, as well as whether he paid women to travel to the Bahamas for sex, according to a law enforcement official and another person familiar with the matter.
Gaetz, who has not been charged with any crime, has repeatedly denied wrongdoing.
In an op-ed last month in The Washington Examiner, Gaetz wrote: "Since I'm taking my turn under the gun, let me address the allegations against me directly. First, I have never, ever paid for sex. And second, I, as an adult man, have not slept with a 17-year-old."
Gaetz, an ally of former President Donald Trump, has vowed not to resign, and said the "bizarre claims" against him were retaliation for challenging "the most powerful institutions in the Beltway."
Greenberg, who Gaetz once said should run for Congress, has been hit with 33 charges stemming from his time as an elected tax official.
"Greenberg used his position as Seminole County Tax Collector to engage in, and facilitate, the commission of federal offenses, including sex trafficking of a child, illegally obtaining personal information from a motor vehicle record … illegally producing identification and false identification documents, aggravated identity theft, wire fraud and money laundering," federal prosecutors said in one of the indictments against him.
An audit also found that he had misspent over $5 million in taxpayer money during his three years in office, including $384,000 on body armor, weapons, ammunition and a drone with thermal imaging capabilities, according to Spectrum News 13 of Orlando. He also created a security force that was later dissolved, the audit said.
The investigation into Greenberg began after he was accused of using phony identities to smear a teacher who was challenging his re-election bid, accusing the person of having engaged in "sexual misconduct with a student."
A spokesman for Gaetz, Harlan Hill, made note of that charge when asked for comment about the change of plea hearing.
"The first indictment of Joel Greenberg alleges that he falsely accused another man of sex with a minor for his own gain. That was apparently innocent. So is Congressman Gaetz," Hill said.