Hello everyone! On the occasion, the author of this homemade product got a disc from MAZ. Thinking, I decided to make a homemade barbecue.

Materials:
-Disk from MAZ
-Grid
-Profile pipe
-Steel pipe
Tools used by the author:
-Balgarka
-welding machine
Manufacturing process.
1. We weld the bottom of the disc so that no coals fall out.
2. We weld steel pipes to the wheel.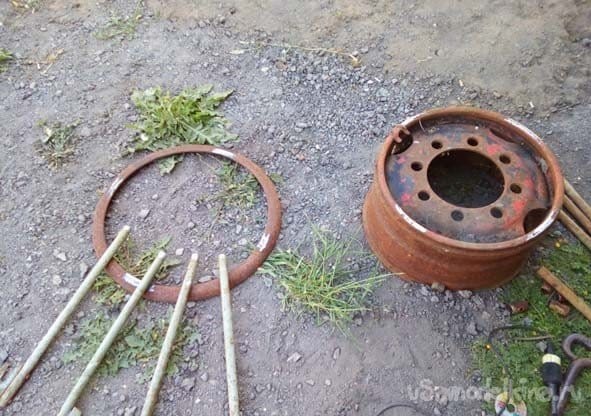 3. We weld the disc with pipes to the rim.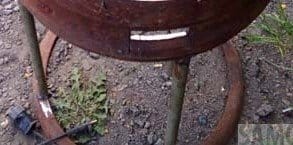 4. We make a cutout with a grinder in the disk.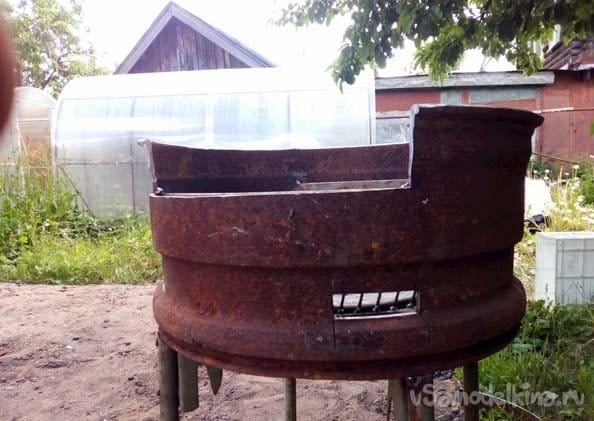 5. Cut openings in the disc and weld on the grill from the inside.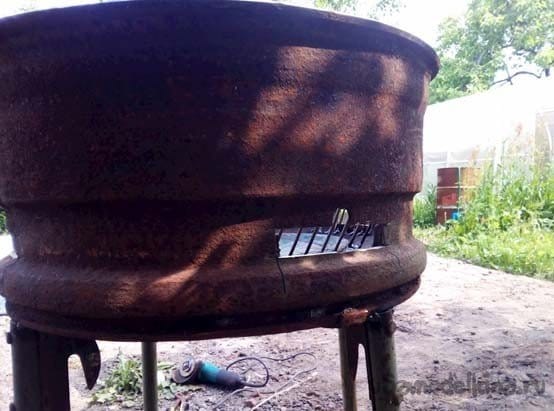 6. We weld the skewer stands.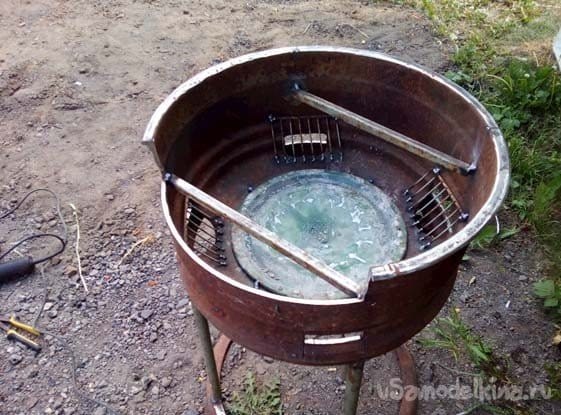 That's it!

The author spent only a couple of hours of work on everything, and the result exceeded expectations. The disc metal is thick enough to hold heat. Good mood to you all!