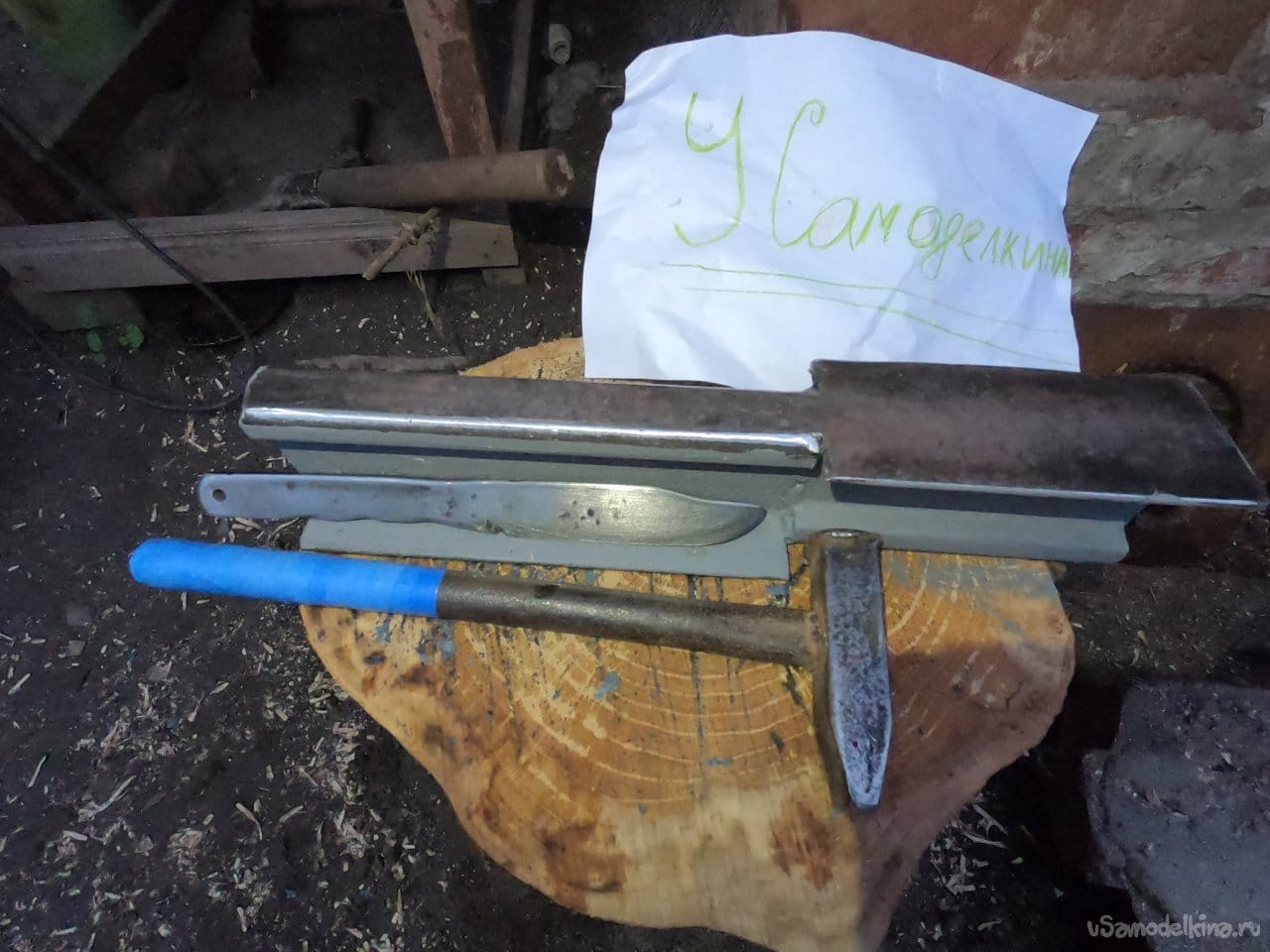 Hello everyone who loves to make art or loves to watch others make. In the household, it often becomes necessary to rivet something, knock, bend, and so on, but it is not always possible to do this on a hemp, it is not convenient on an ax, and there is no other good support. I decided to make myself a mini anvil, I sawed off an extra piece of rail in one place, which I will not talk about.
I have a rather narrow rail, not the kind that trains travel, but that's enough for me. Already with the help of this little assistant, I forged a good knife from a file. First things first!

Materials and tools:
Materials:
– a piece of rail;
– a steel "spike" (can be cut off from the hook on which the gates in villages are hung);
– good strong stump (I have birch bark).
Tools:
– welding machine and electrodes three;
– grinder 125 (cutting wheel, it will not be superfluous to stripping);
– primer for rust (optional);
– LShM (she leveled the working plane of the anvil).
Manufacturing process:
Step one. We clean and cut
After cleaning the rail a little, I decided to cut it into two pieces and then weld it "vice versa". As a result, we will get an additional platform that helps to perform various tasks during forging, this platform helped me out already at the first forging of a knife.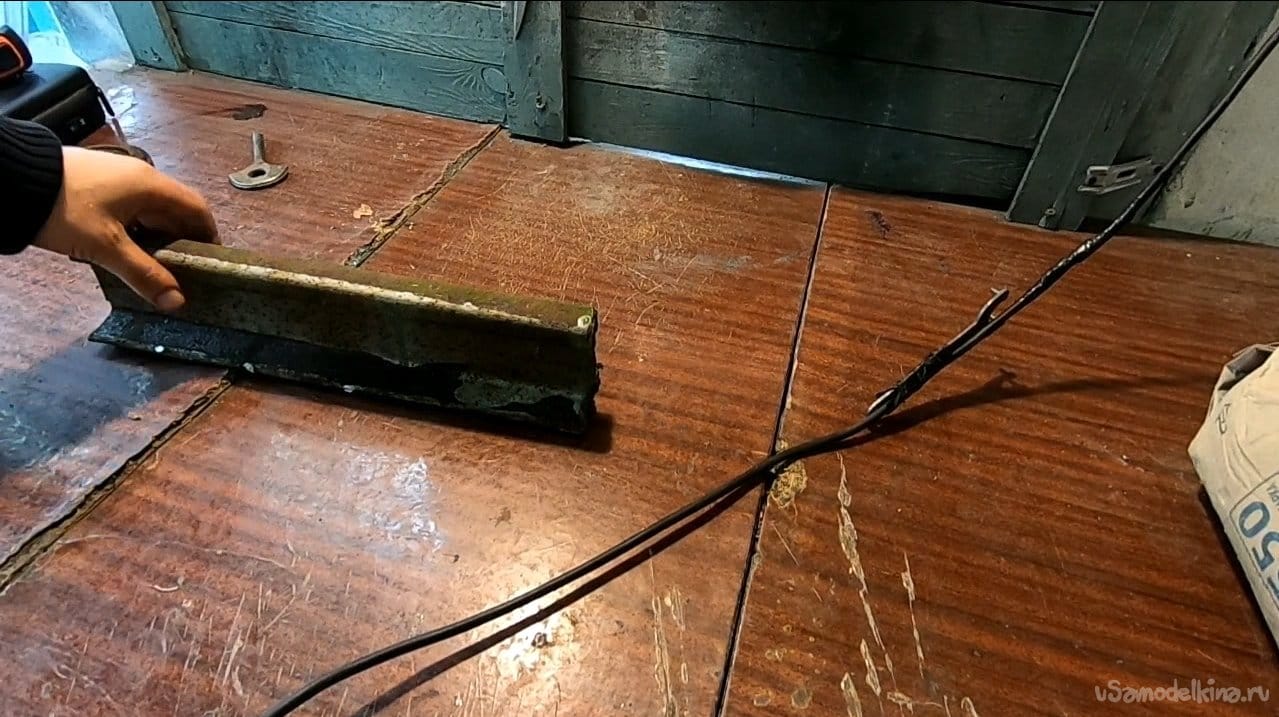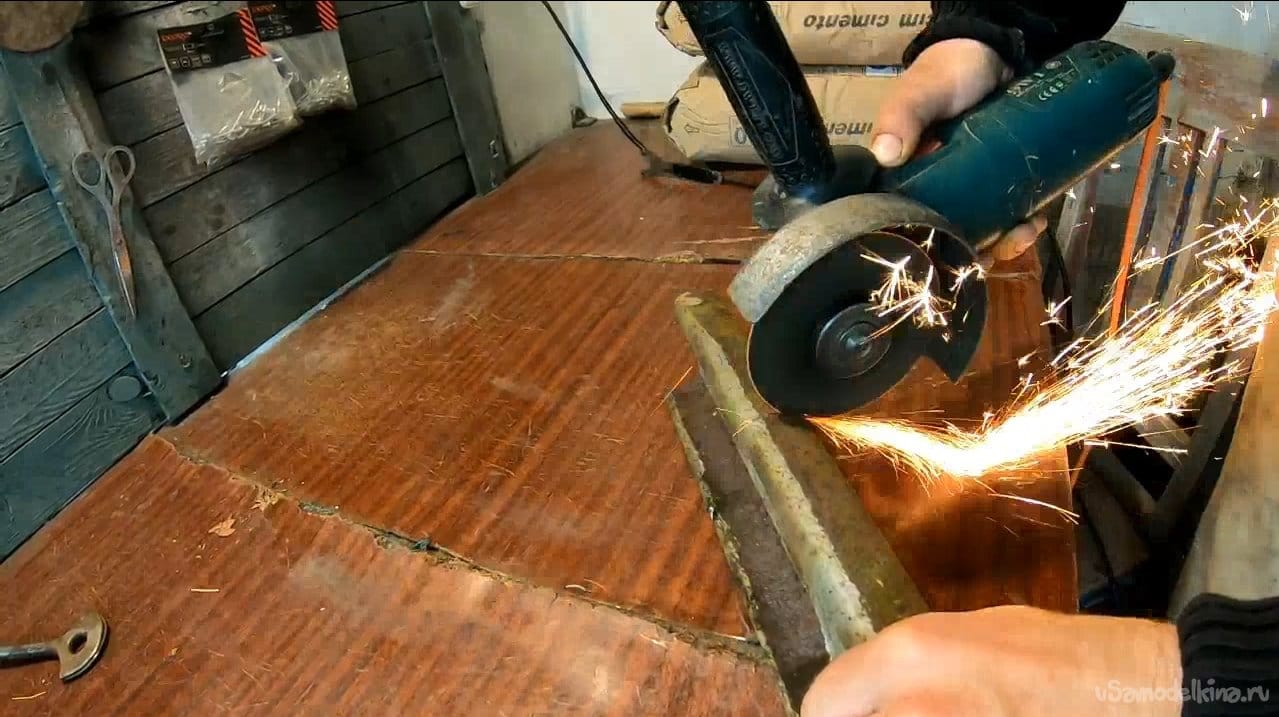 Step two. Welding and cleaning
Of course, I cut it all crookedly, then I had to spend a little time adjusting it to dock the ends. As a result, I then welded everything well at maximum current, I think it will not fall off.
In the end, I cleaned the welded seams flush at the bottom and top.
In the end, I walked along the working plane with a grinder and removed a decent amount of metal, the sinks were deep .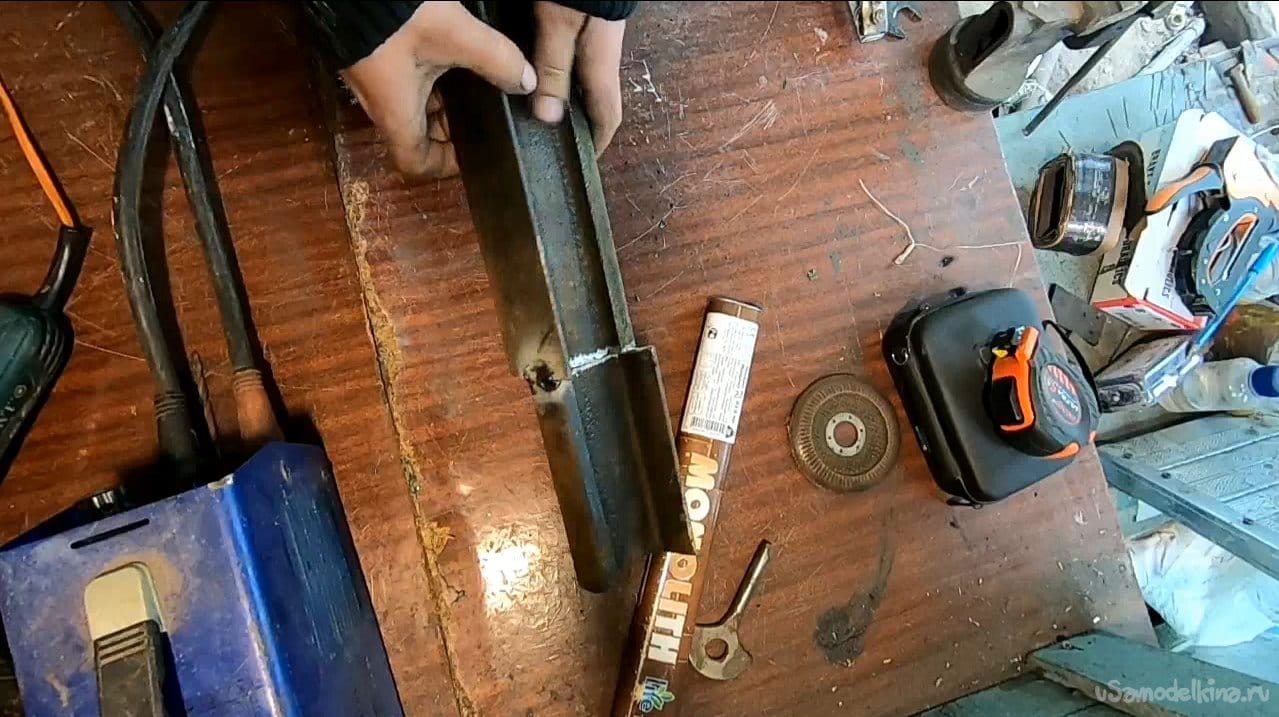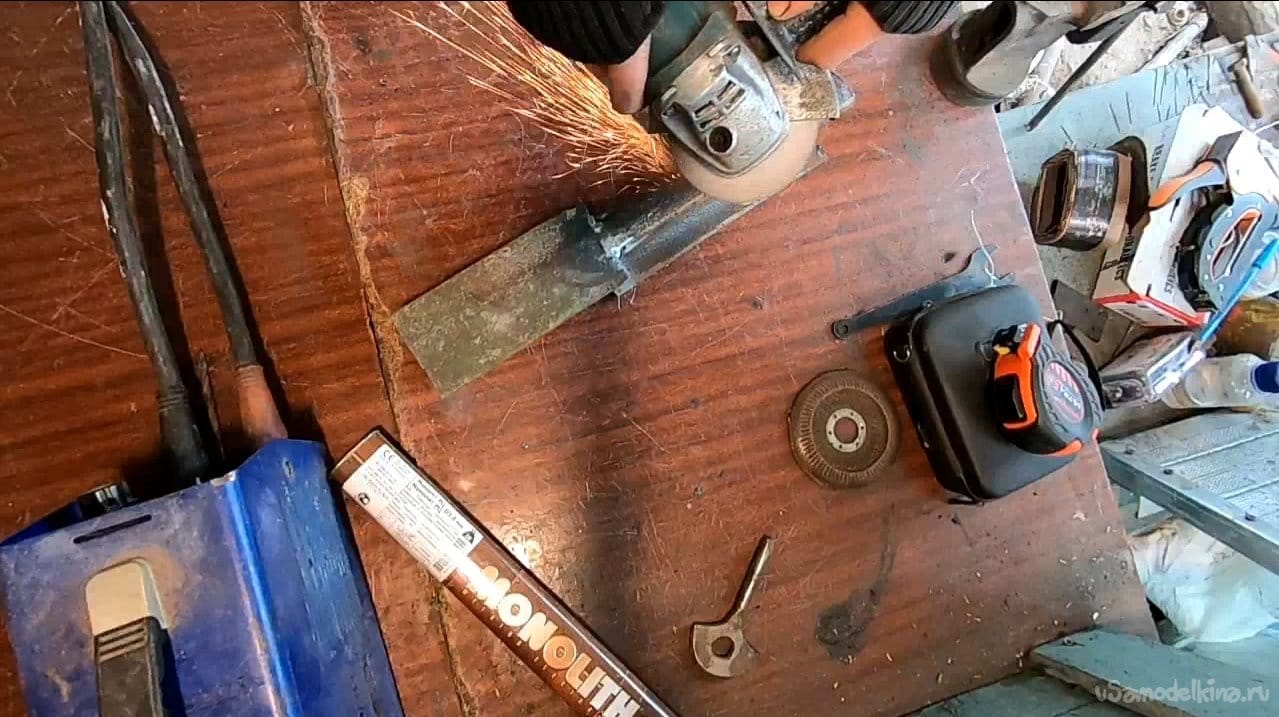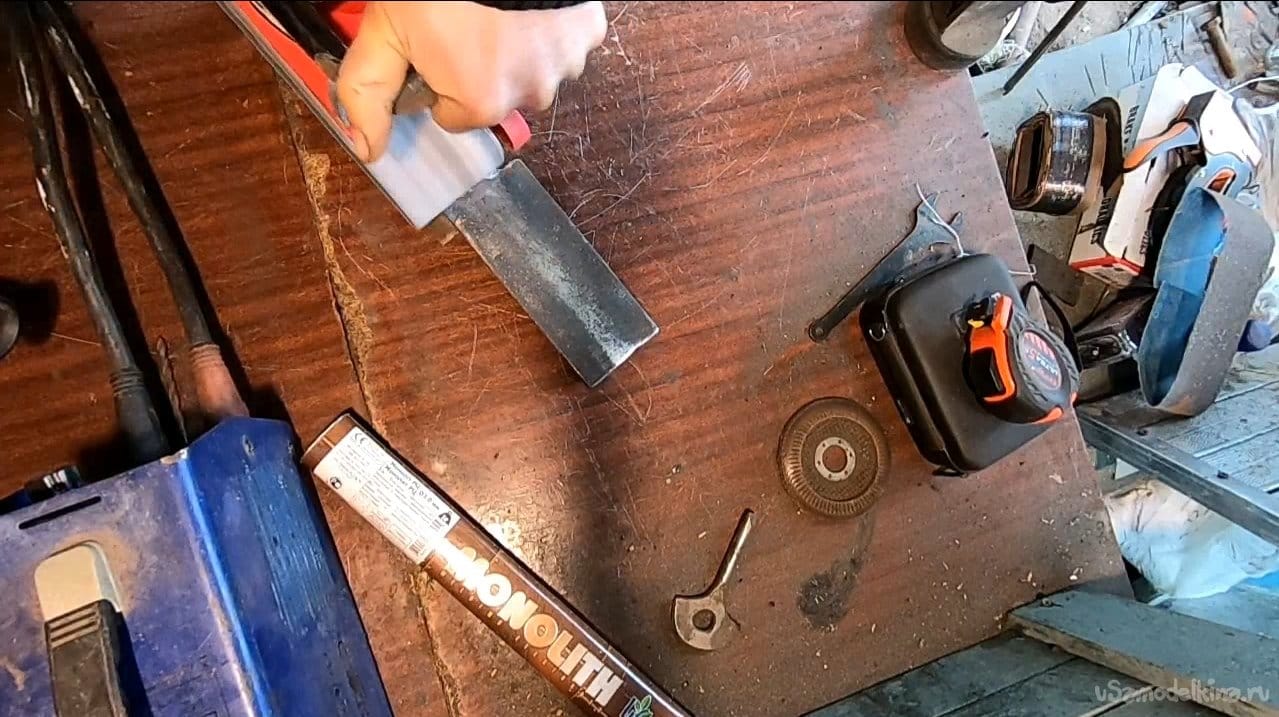 Step three … Fastening spike
Firmly welded a spike, thanks to which the anvil will be fixed on the stump. Just forget about self-tapping screws, screws and other nonsense, the anvil on them will quickly start jumping, and the spike behaves perfectly.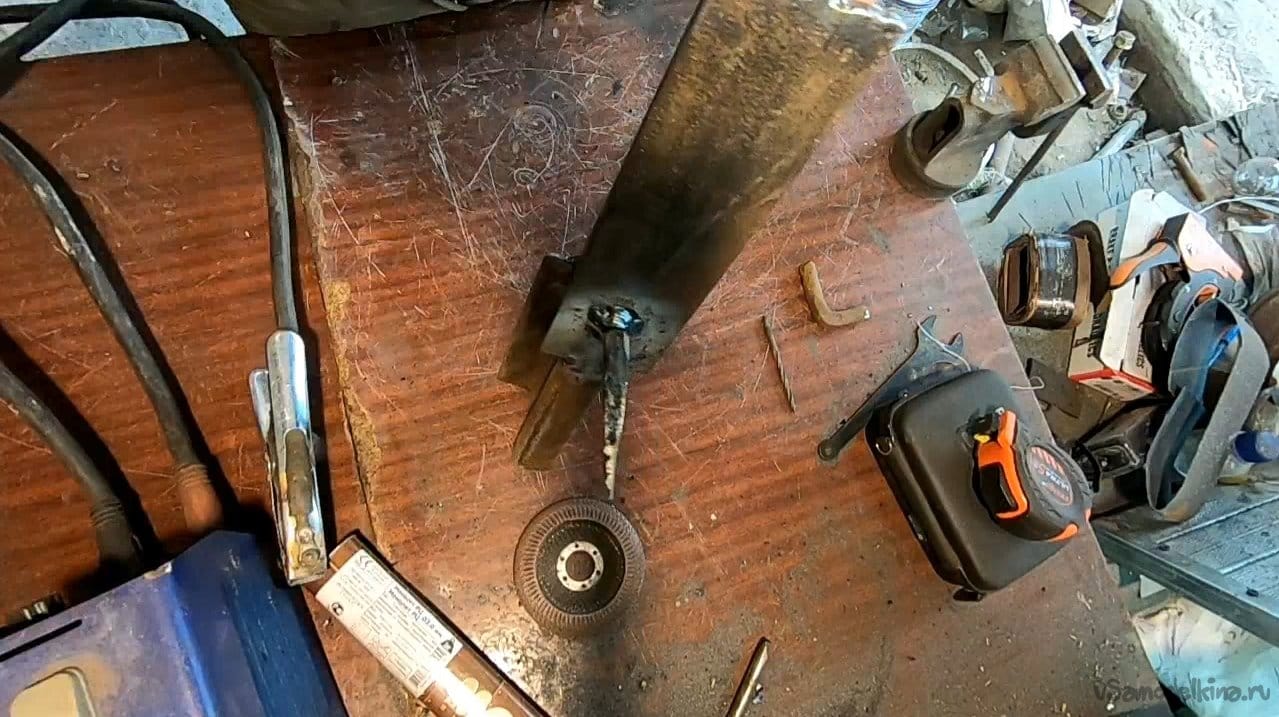 Step four. Installation and testing
I drilled a hole in the stump with a drill for 10, my stump is made of birch bark, this wood does not split, it is very viscous. The stump dug a little so that everything was stable. As a result, it remains to hammer the anvil, it is holding up perfectly so far.
As a first experiment, I uncovered a coin from aluminum bronze, it is forged even on a cold one very easily. Soon I will post my first knife, created on this anvil, for review. Well, that's it, good luck to everyone, if you have any questions, write your comments!