DIY
Assembling the ECG device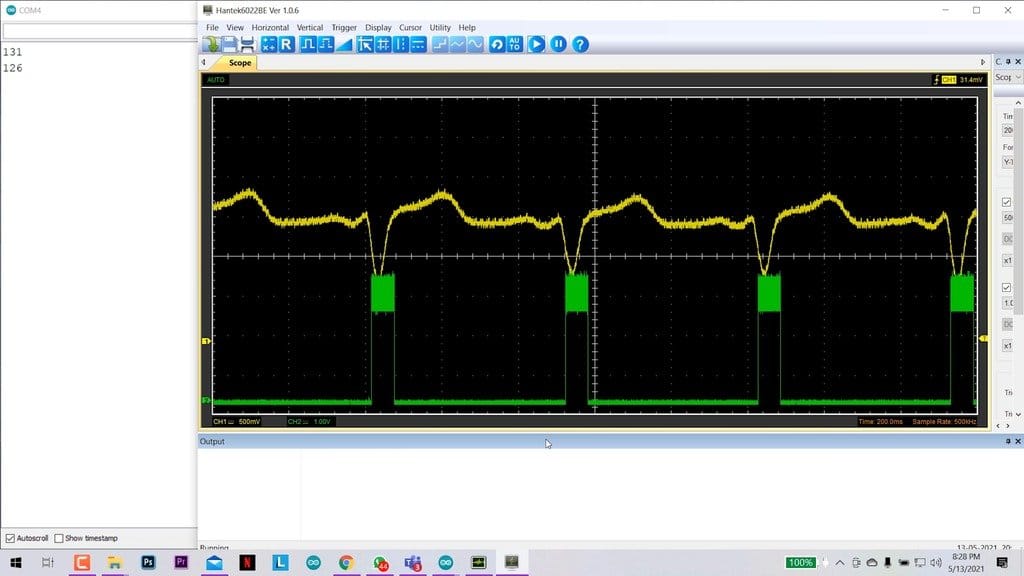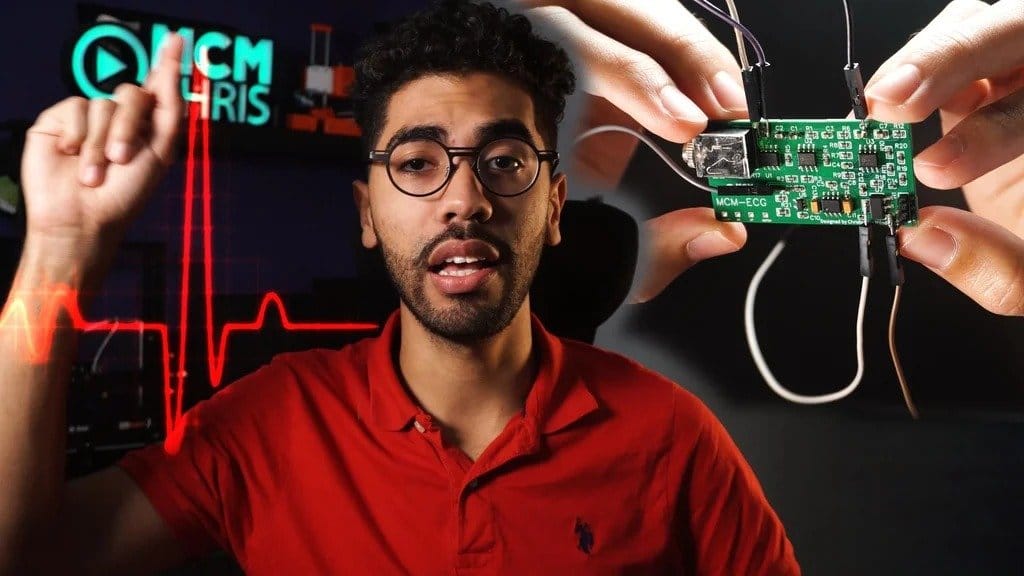 If earlier medical equipment was the prerogative of medical institutions, then recently, with the development of electronics, microcontrollers and the availability of information, many such devices have become commonplace in everyday life.
In this article, a DIY master will tell us how to assemble an electrocardiograph. Of course, one device is not enough, you still need to learn how to decipher these readings, and the data from such devices are not always accurate, but they are quite sufficient for domestic use.
The device uses several stages to filter the cardiac signal:
-Instrumental amplifier
-High-frequency filter (from 0.1 Hz)
-Low-pass filter (from 160 Hz)
-Reflector filter (from 60 Hz)
-Level switch (offset: 1.6 VDC)
The master uses ESP32 to process the signal. The microcontroller monitors the peak heart rate and then calculates the average of 10 pulses.
Tools and materials: -ESP32; -Electrodes; -Electrodes (other model); – Kit with AD8232;
-Printing board;
-Breadboard;
-Jumpers;
-Soldering accessories;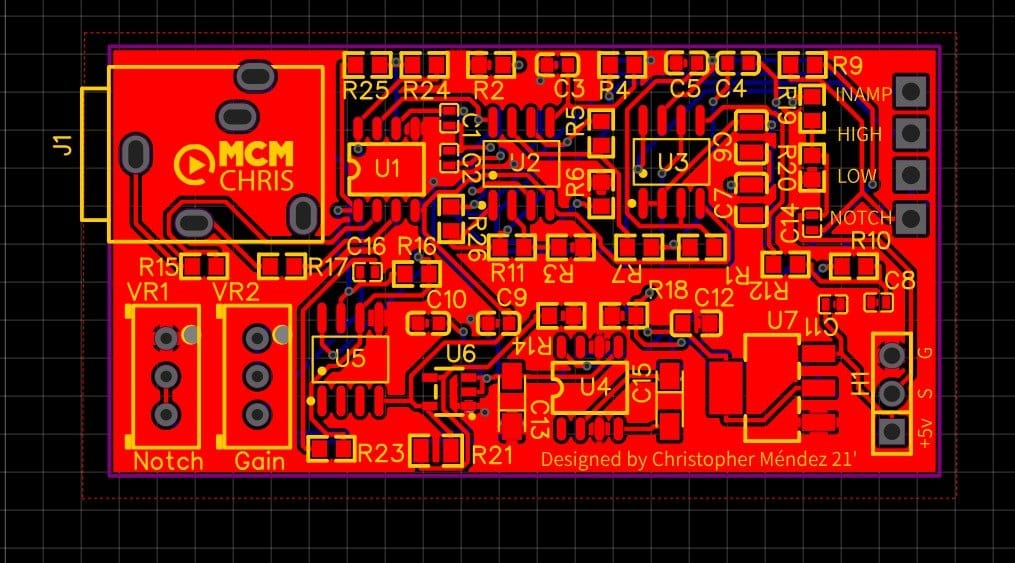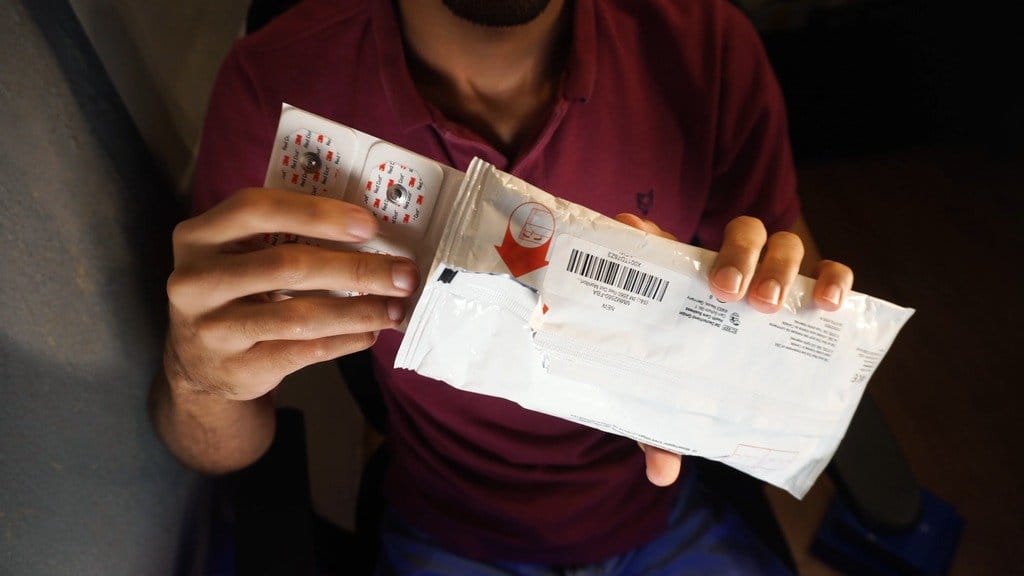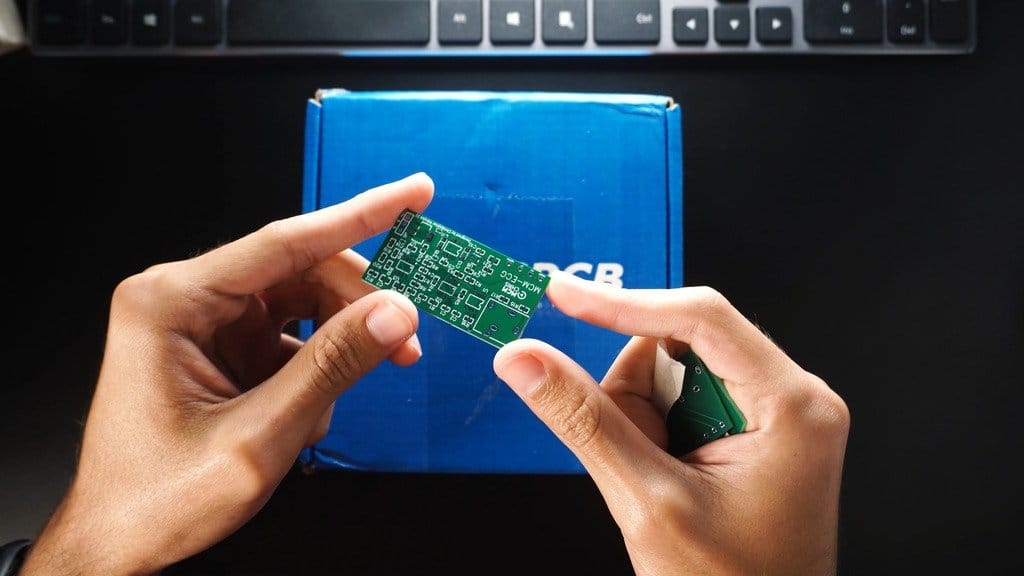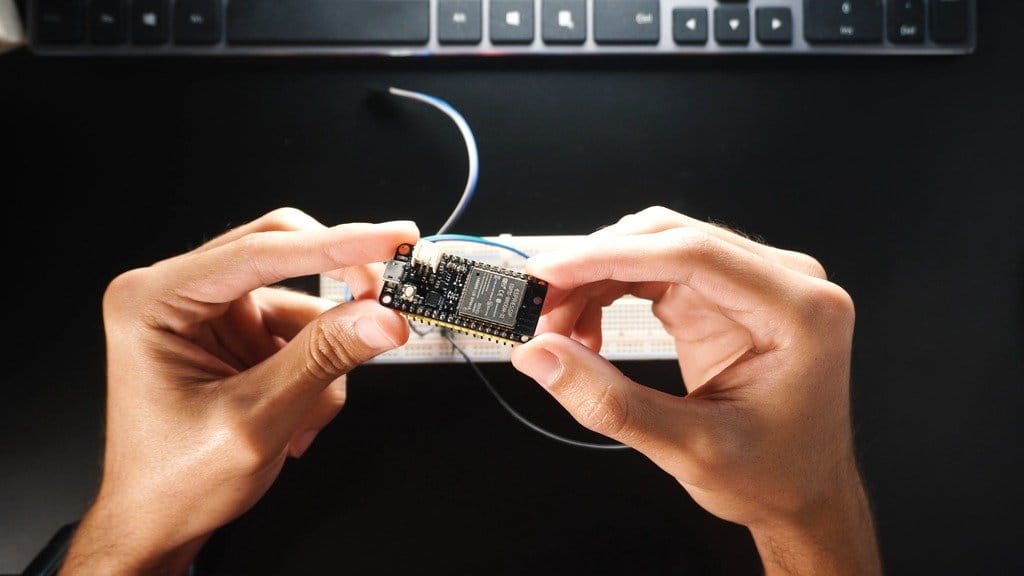 Step one: board
First, the wizard developed the circuit. The PDF file of the schematic can be downloaded below.
Schematic_ECGFilter_2021-05-17.pdf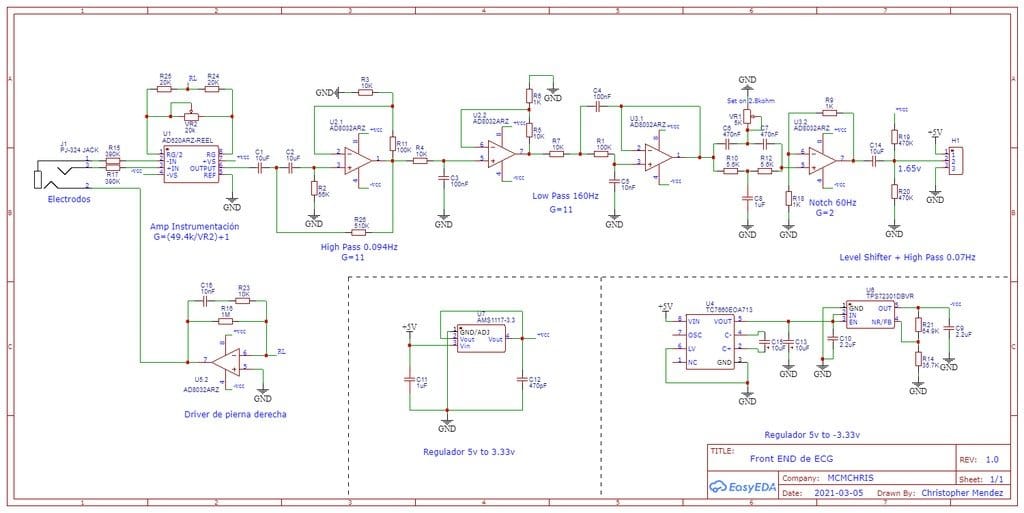 Then he designed and manufactured the board.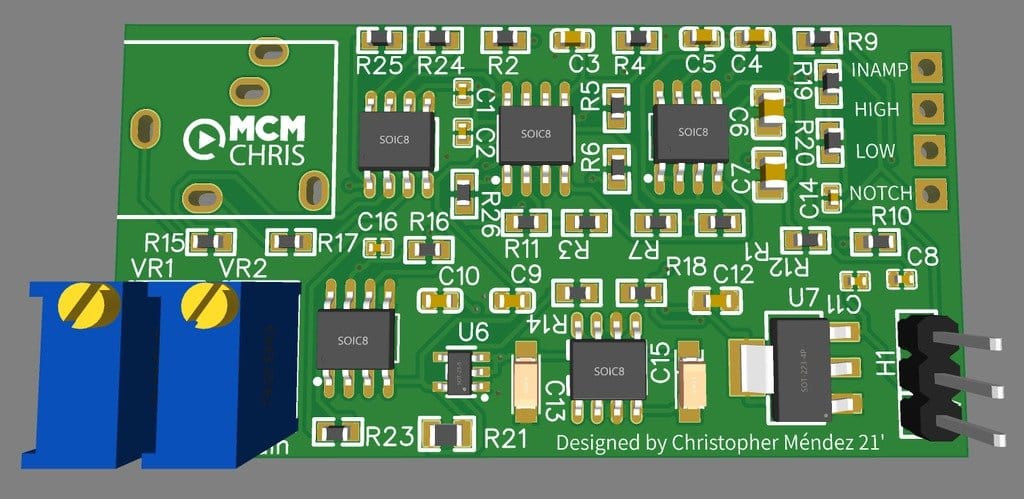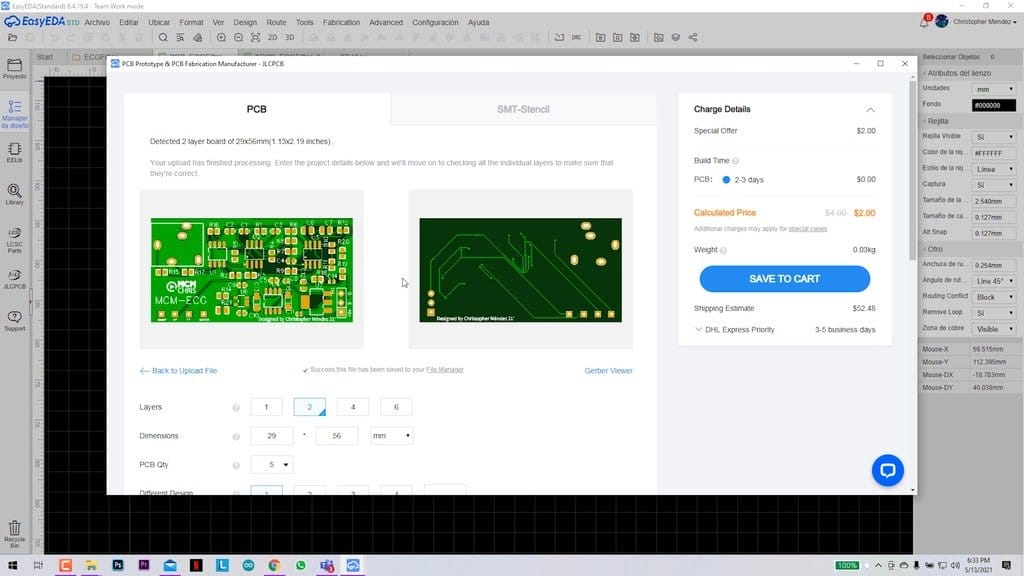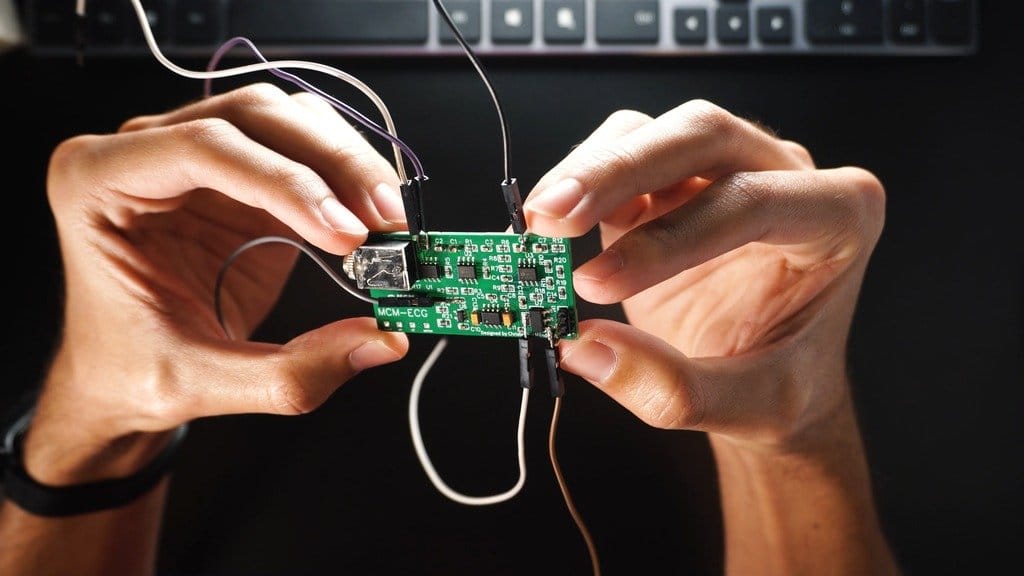 All the necessary files, diagrams and a list of components for making the board and the entire device can be downloaded here. The files are free, but to download you need to enter "0" in the price field.
Step two: assembly
After the board has been manufactured, the wizard assembles it. Then, for testing, he assembles the device on a breadboard.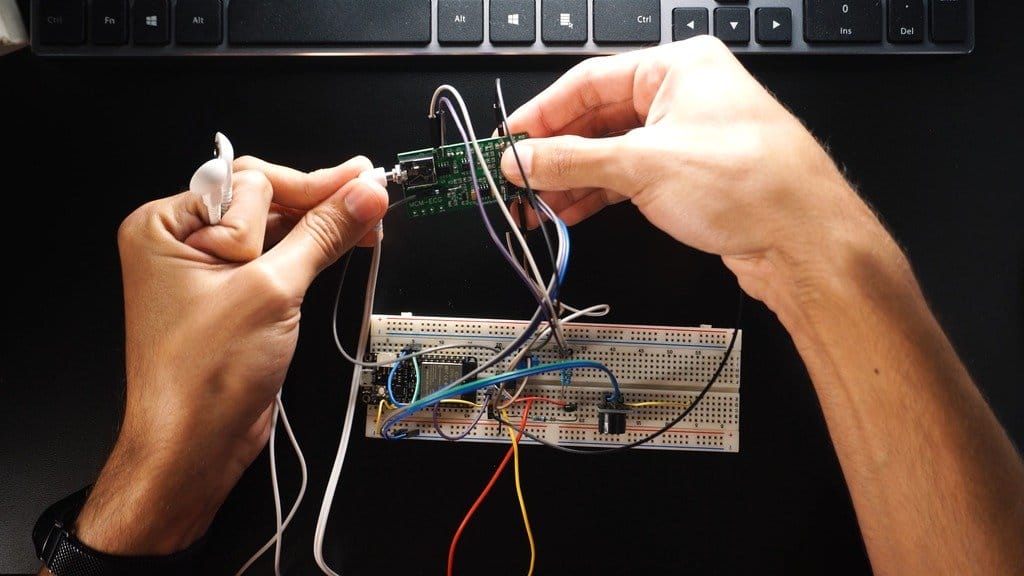 Step Three: Programming
The code can be downloaded here.
After uploading the code, you need to open the Arduino IDE. Then select your device, in this case Feather ESP32.
Connect the board via USB to the computer. Select a port. Download the code.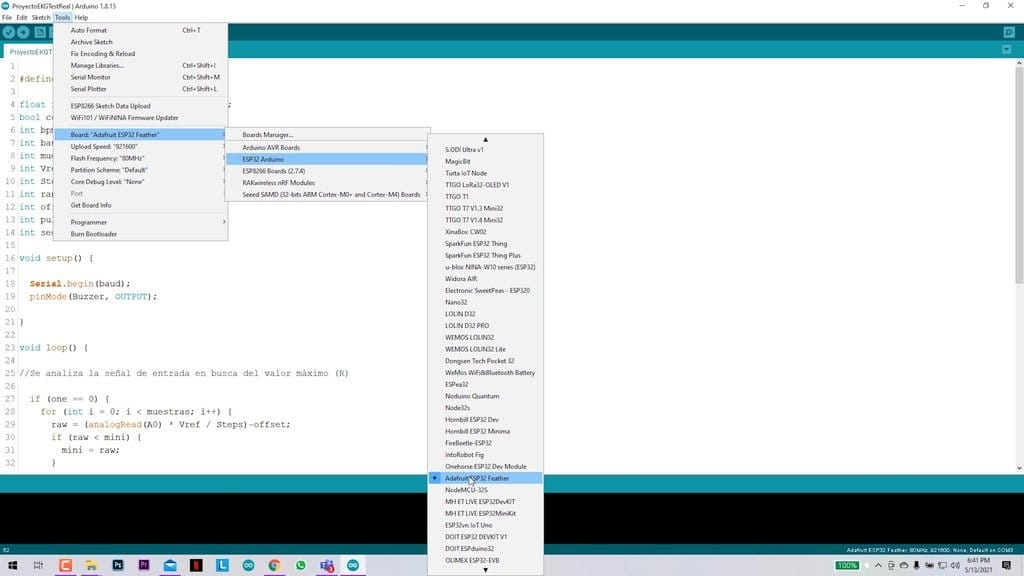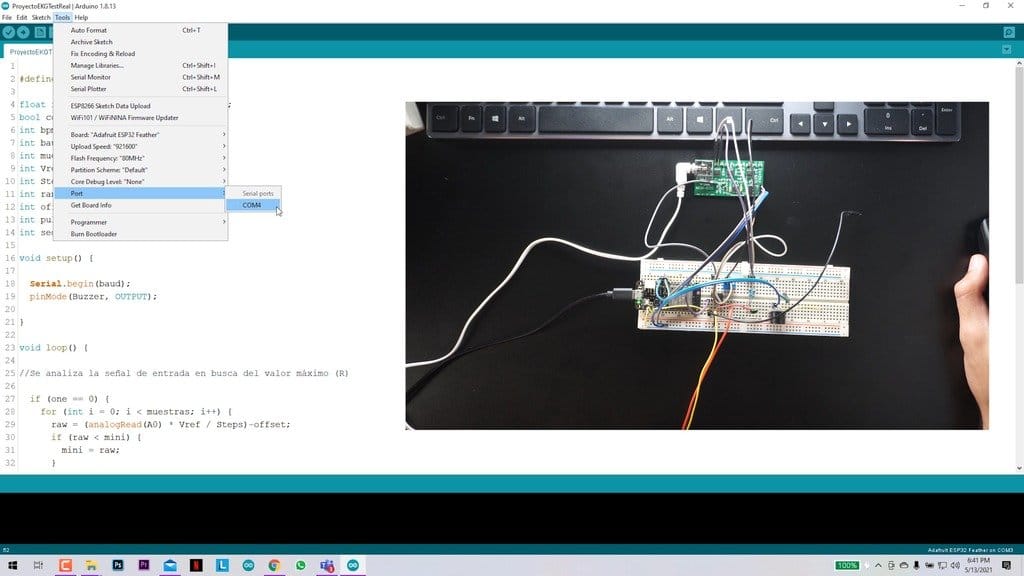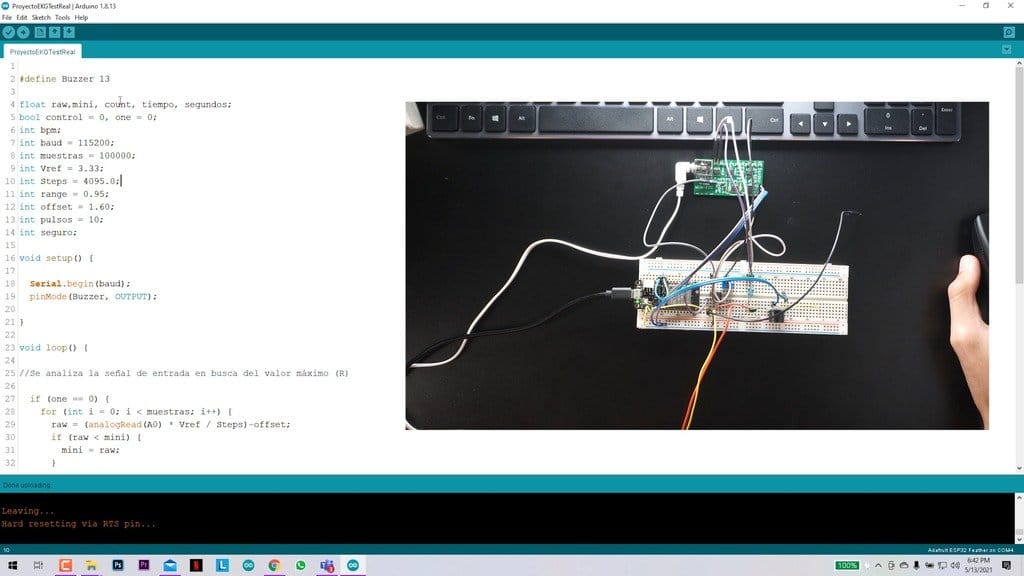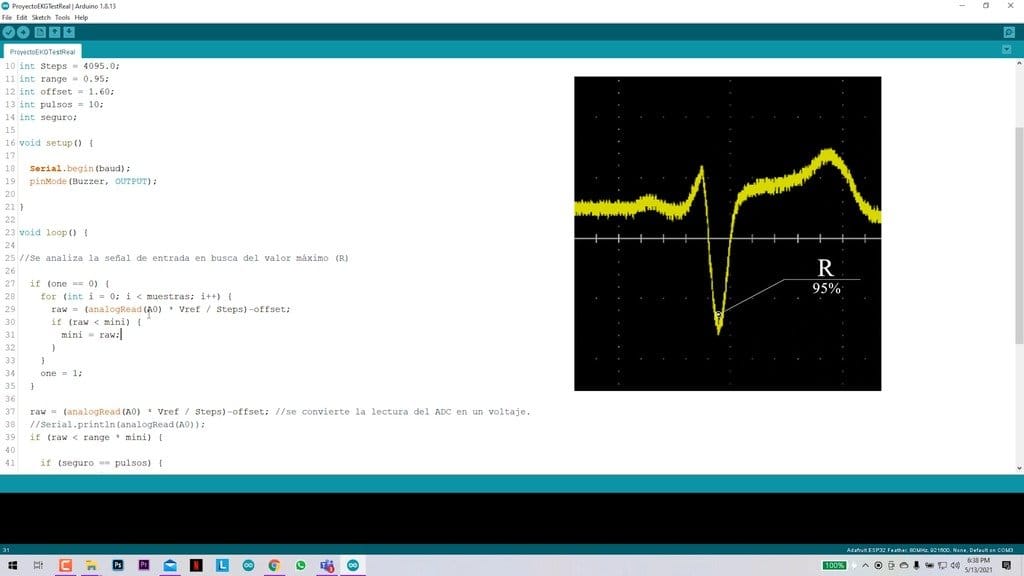 Step four: testing
Place the sensors correctly before testing. The closer you place the electrodes to the heart, the higher the amplitude of the output signal.
The figure below shows a schematic arrangement of sensors.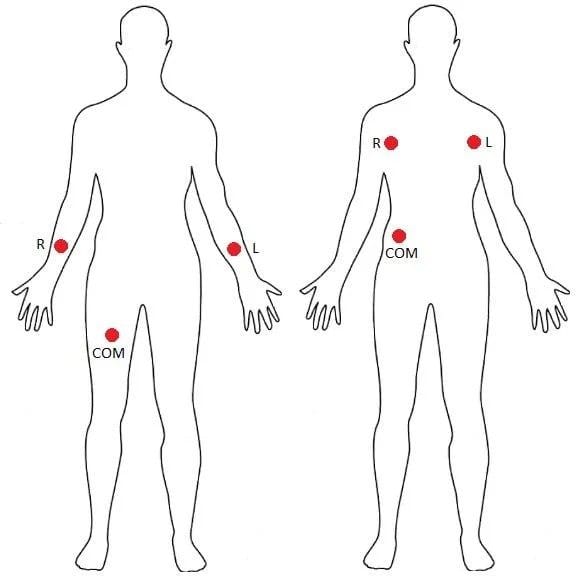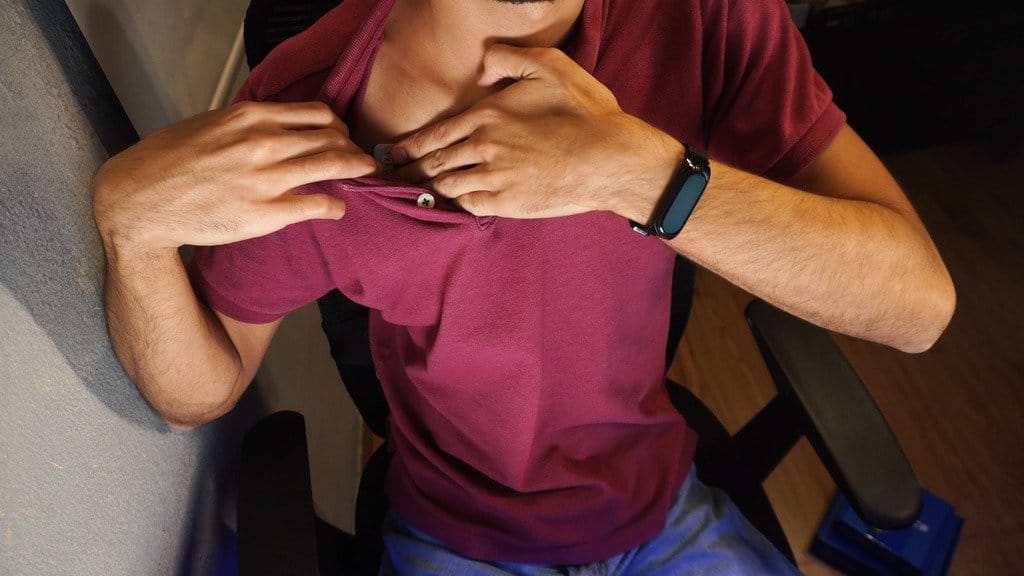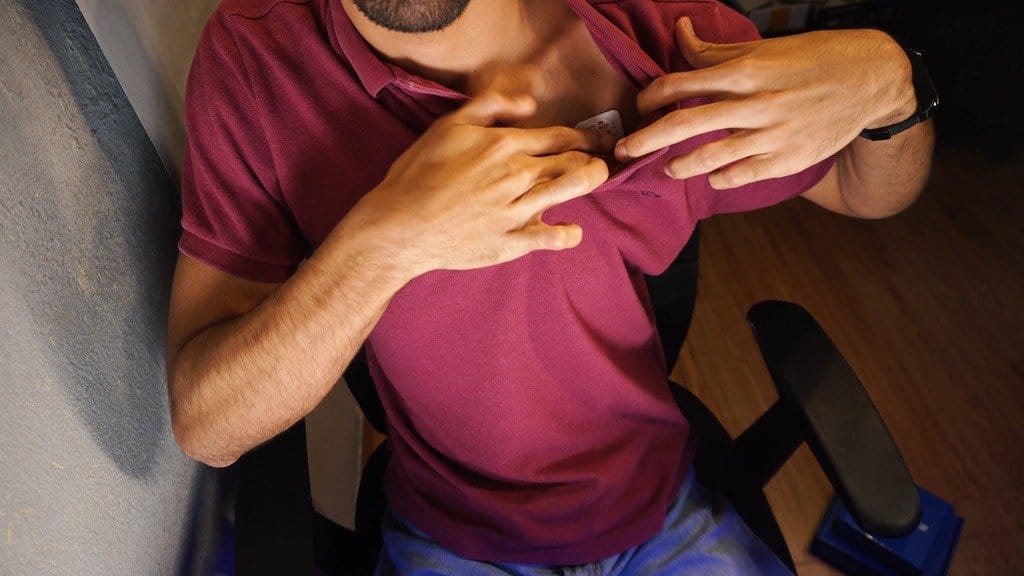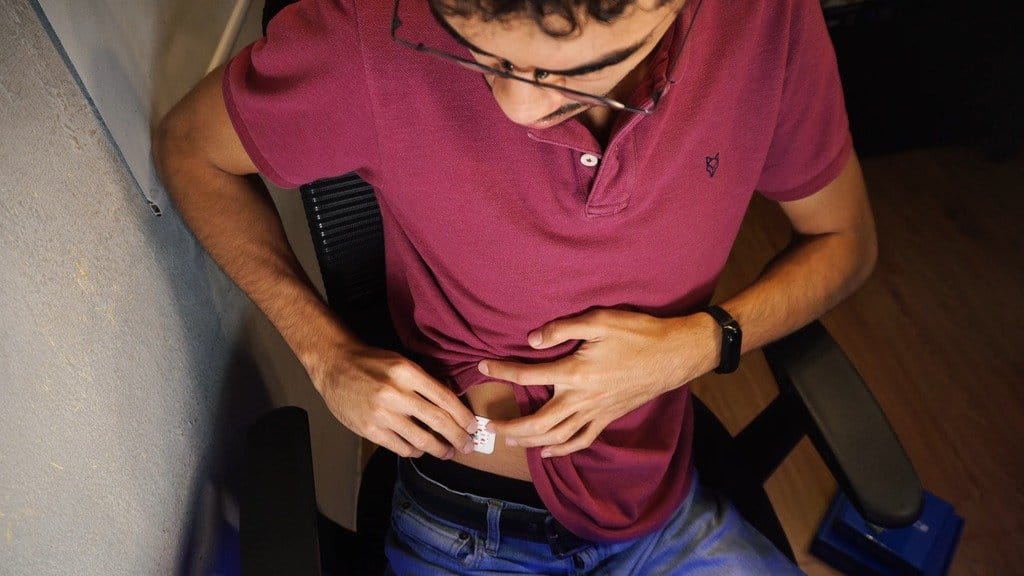 After installing the sensors, turn on the device, connect the USB cable to the board and wait for a while until the device performs the necessary calculations.
To get a clearer and more accurate signal, do not go barefoot, do not touch the walls of the house.