DIY
Cesspool alone made of old brick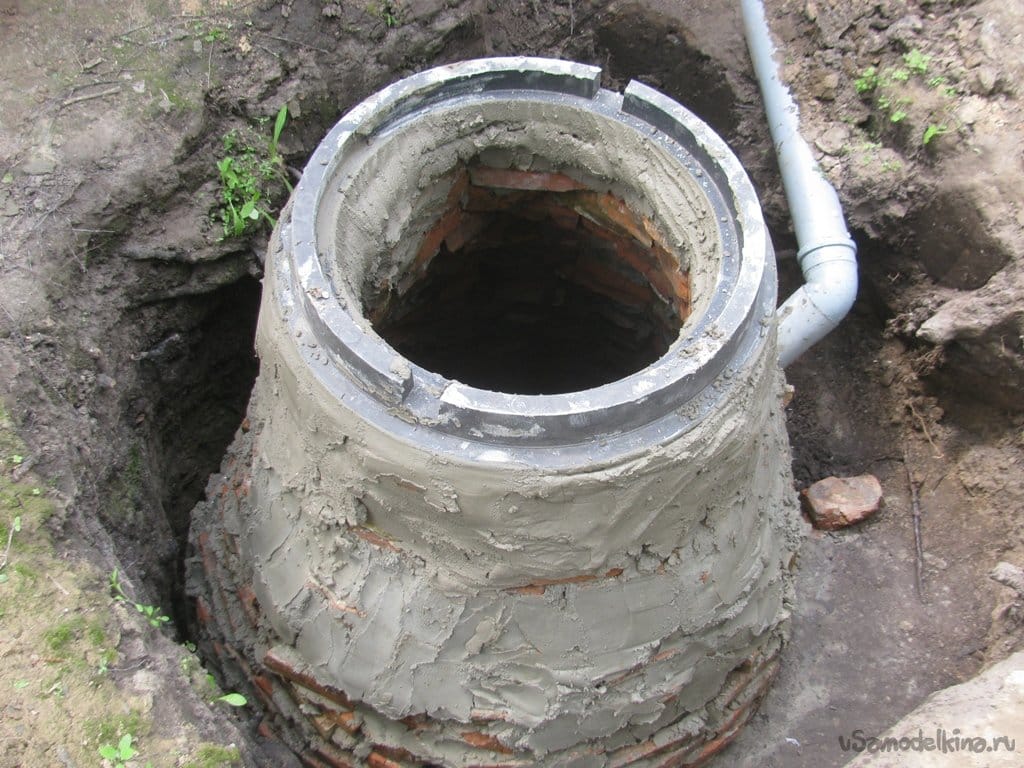 Hello everyone, so I finished my cesspool, or whoever calls it, but I just call it "Sewerage".
The pit is not airtight, everything was built for a village house, from which it was, not by a builder and not by an amateur, but simply by those who need it and who cannot get away from it. The depth of the pit is 310 cm, the width is about 120, according to calculations there should be at least 3 cubes.

So far the water is absorbed perfectly, the terrain is on a hill, the groundwater is very deep, everything is built on clay.
Around the ring he sprinkled various debris, in the ring itself there are windows for water drainage. The bottom of the pit was not covered with anything, this will allow to clear the bottom in case of strong silting. Well, then, first things first.
Materials and tools that I used:
List of materials:
– brick (old, broken, shaggy, dirty and all different); < br> – cement 500 (mixed 4 to 1 in buckets);
– sand (it was also dung by myself);
– plastic hatch with a top (bought for 4 tons);
– water (glory to me it is in the yard).
List of tools:
– construction mixer and a saucepan of 50 liters;
– buckets for sand, cement, water, bricks; < br> – ladder;
– trowel;
– strong rope or cable (and a log);
– gloves (rubberized ones fit smartly);
– plastic hatch with a head.
The process of making homemade products :
Step one. We lower the brick into the hole
You just don't leave the brick in the hole, it beats, made such a kind of mini-crane out of a bucket, rope and cable.
He lowered the loaded bucket on a rope, then dragged it by the cable, which was tied to the bottom, so the bucket turned over and neatly unloaded the brick. Everything turned out quite efficiently and accurately. The rope was launched on a strong stick laid over the pit.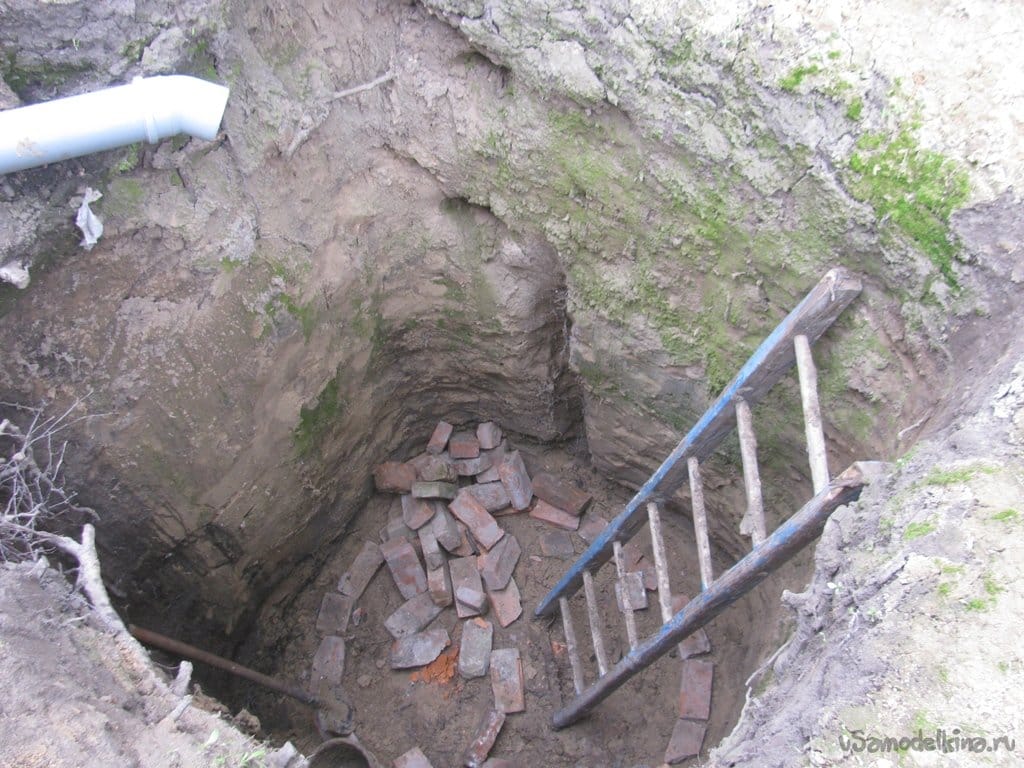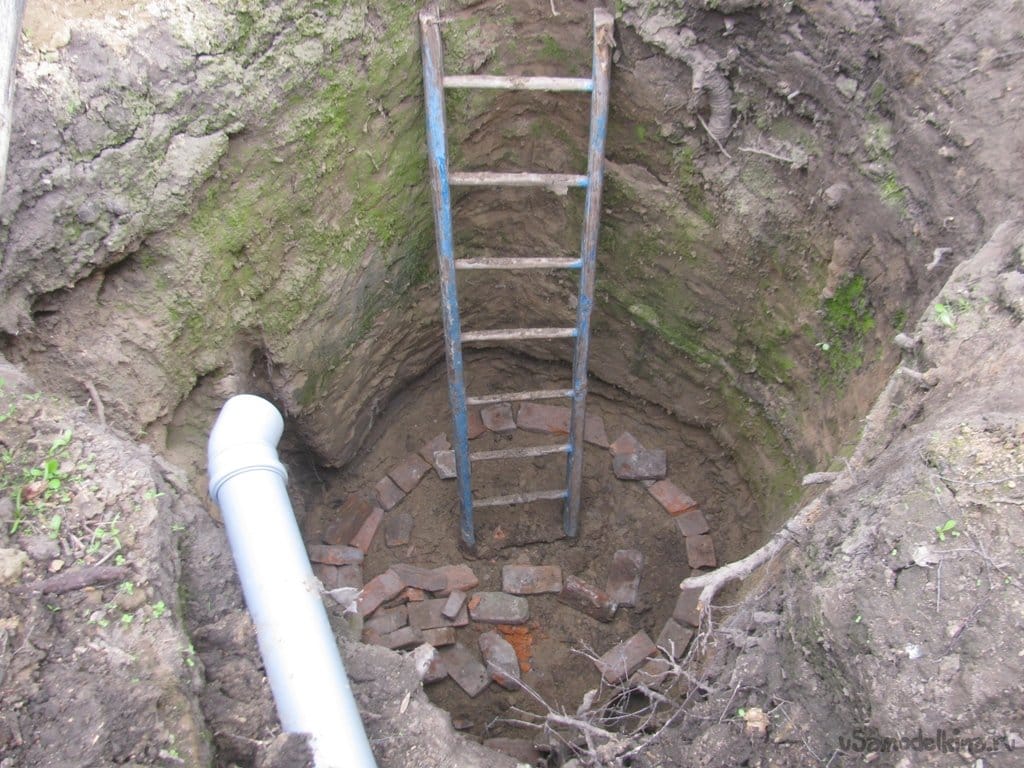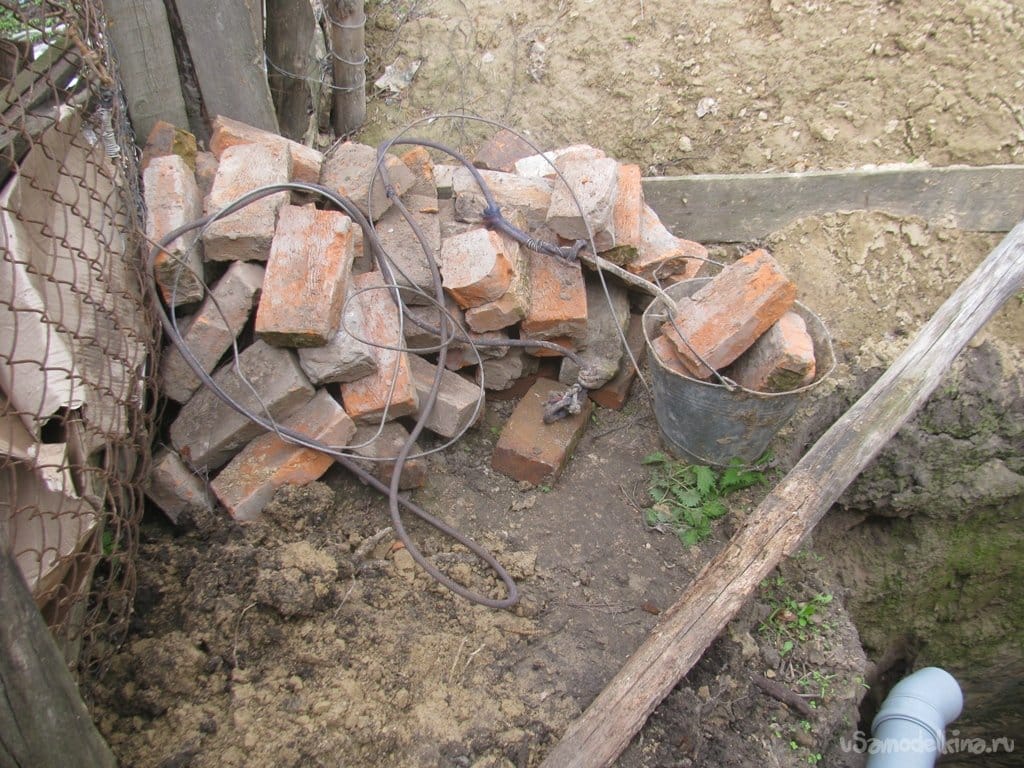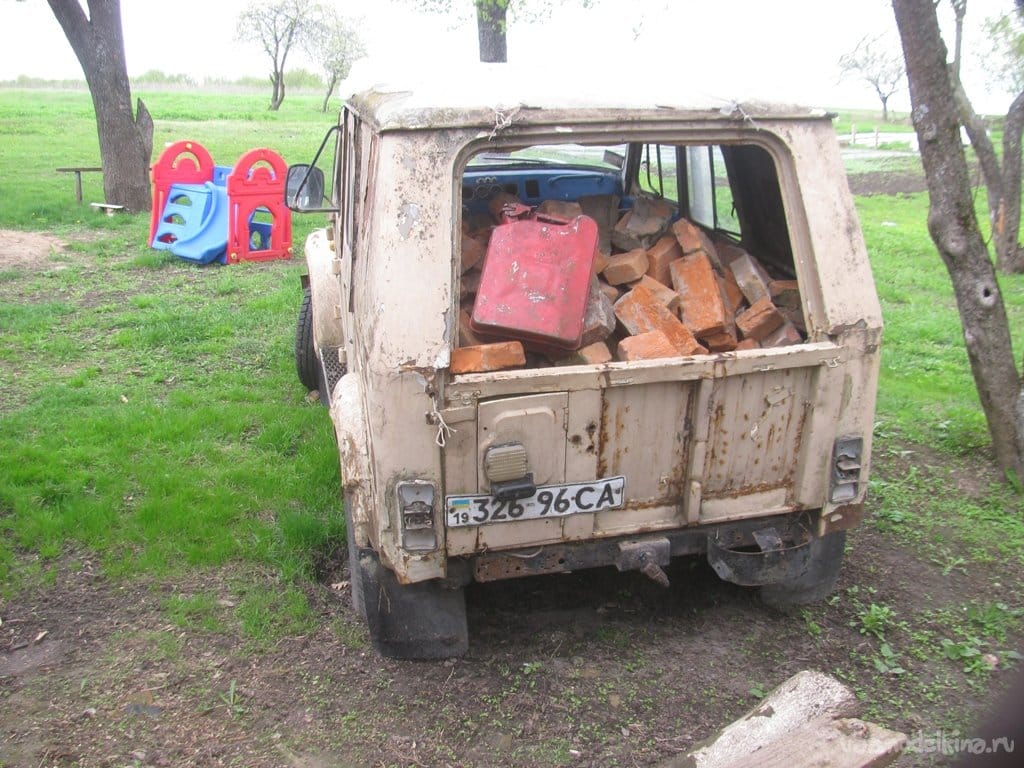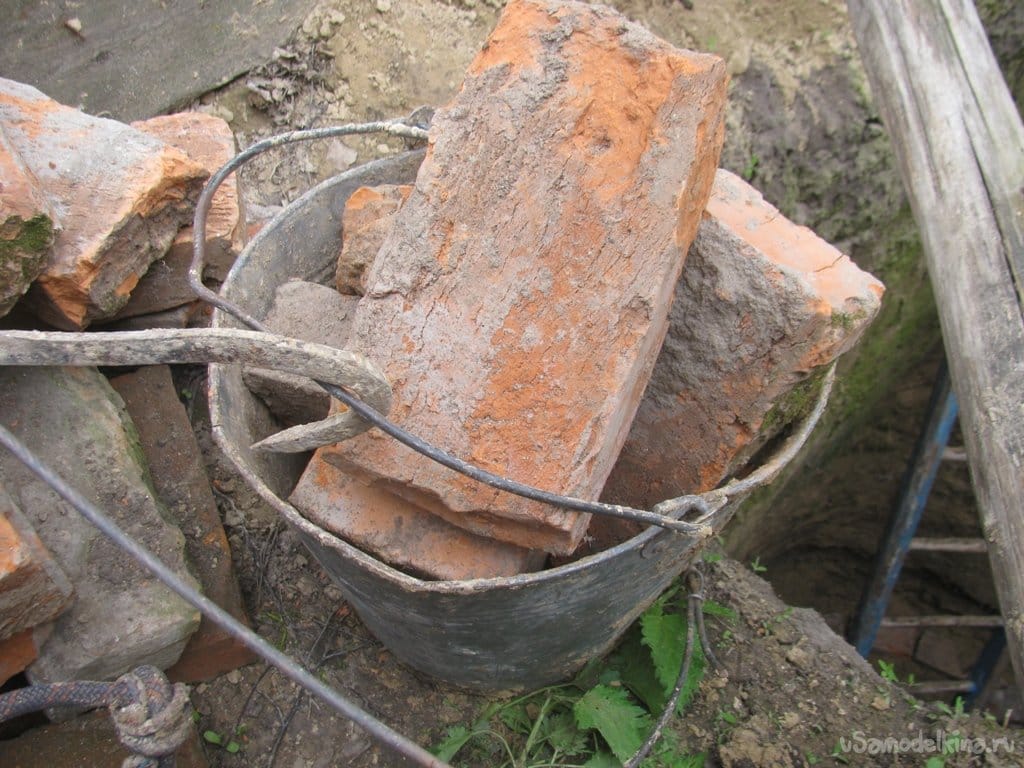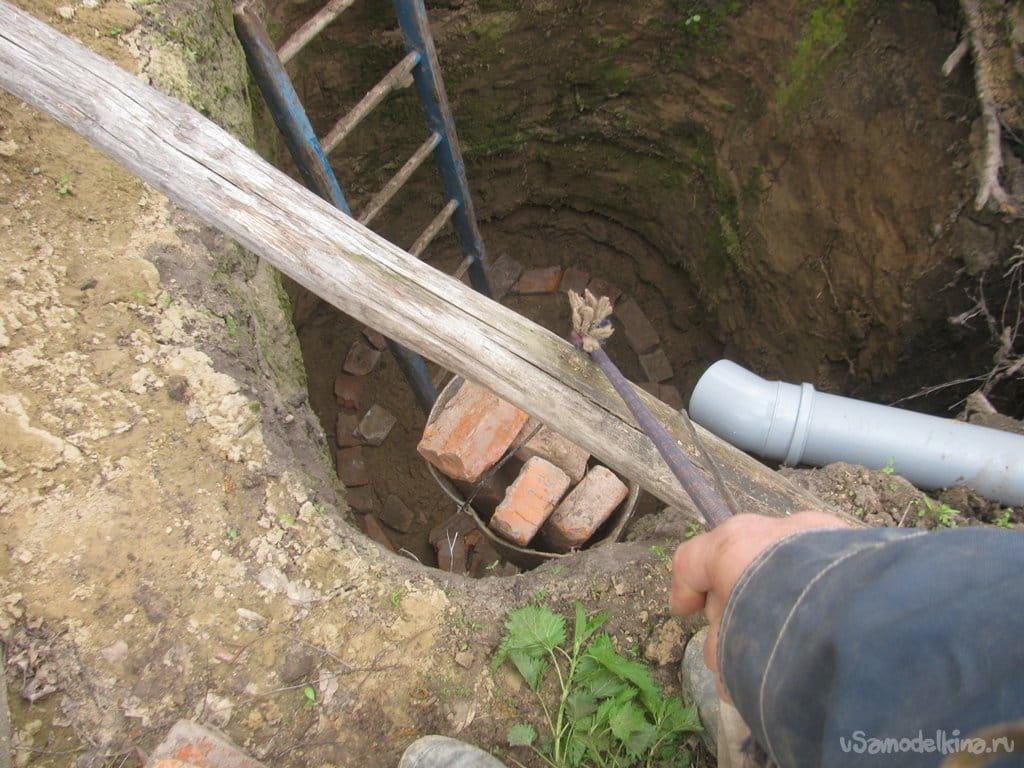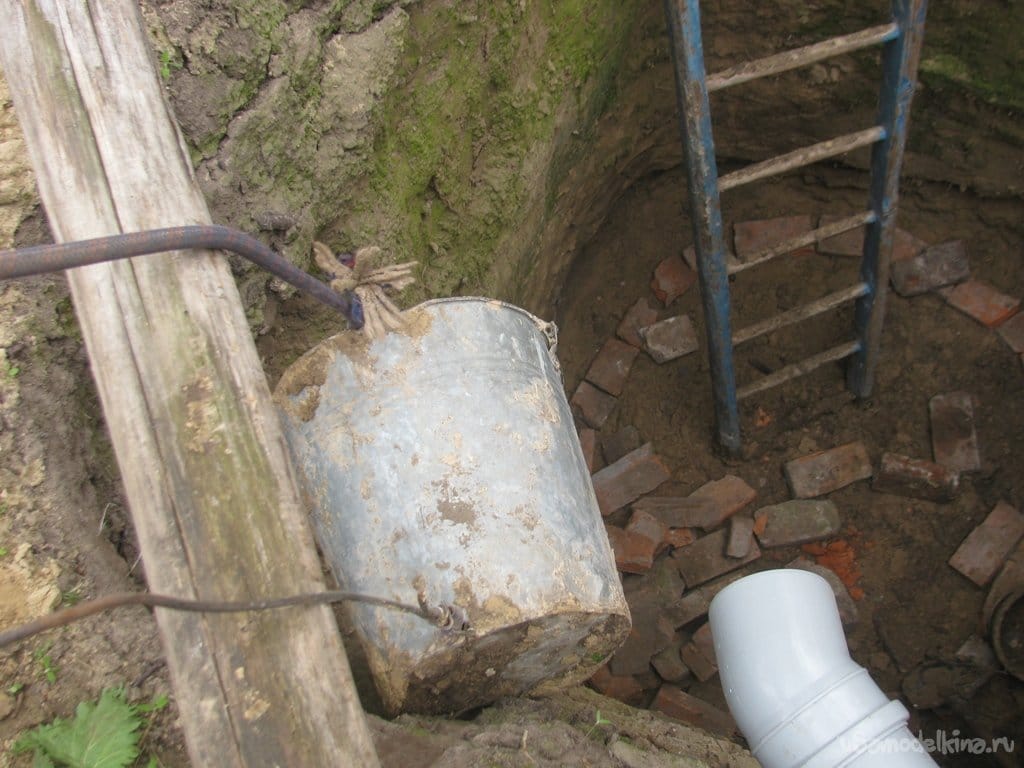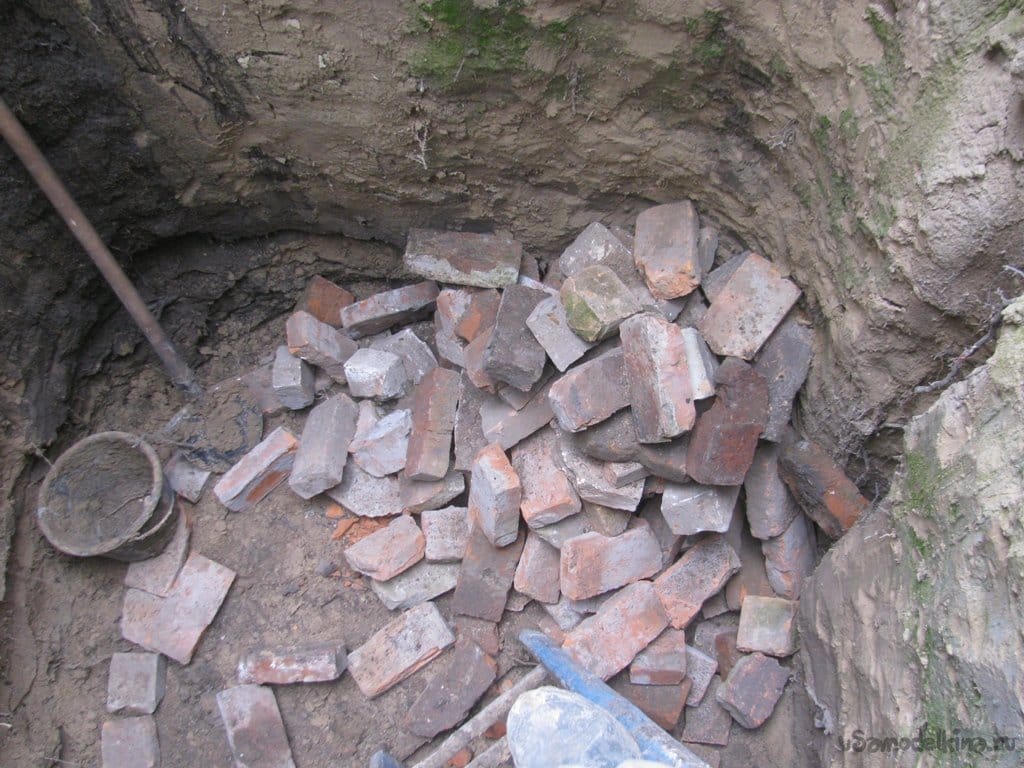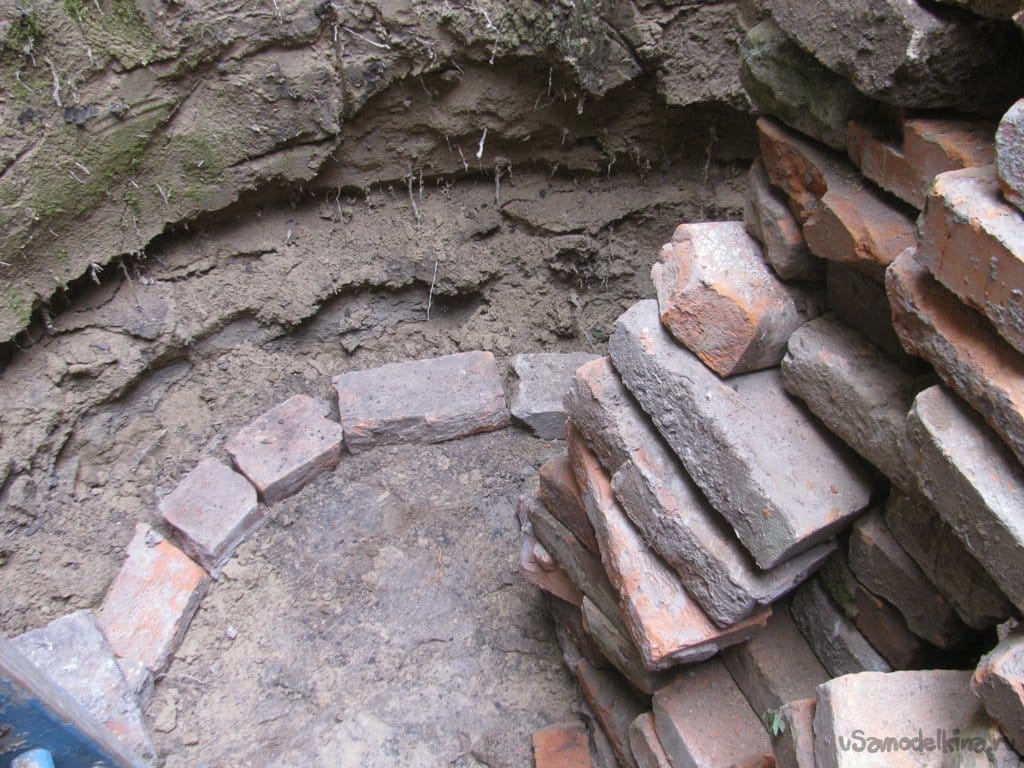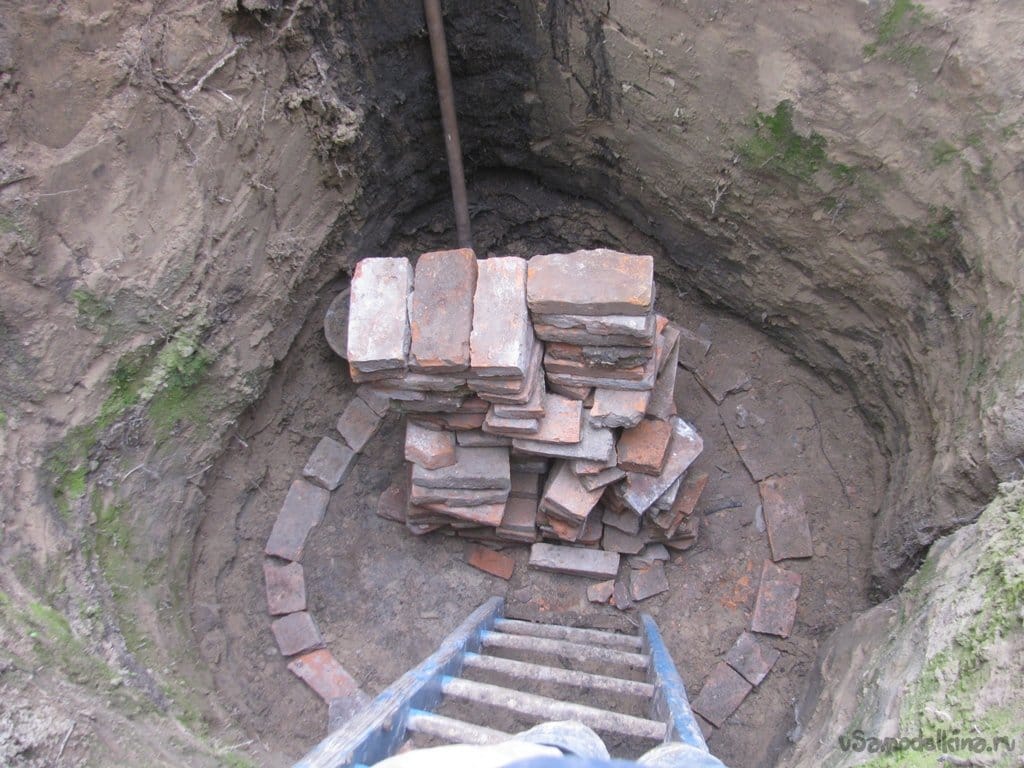 I have a brick was all different, completely dirty or in moss, I cleaned with a grinder with a wire brush. He lowered a pot of 50 liters into the pit and kneaded the concrete right there with a mixer. He also lowered cement and sand with a rope with his "mini-crane".
Step two. First half of the ring and sprinkling
During the construction process, I tried to bandage the structure as much as possible, and also made windows for drainage. I made one row with windows, and the next one monolithic, then again with windows, and so two meters so that it was more or less strong.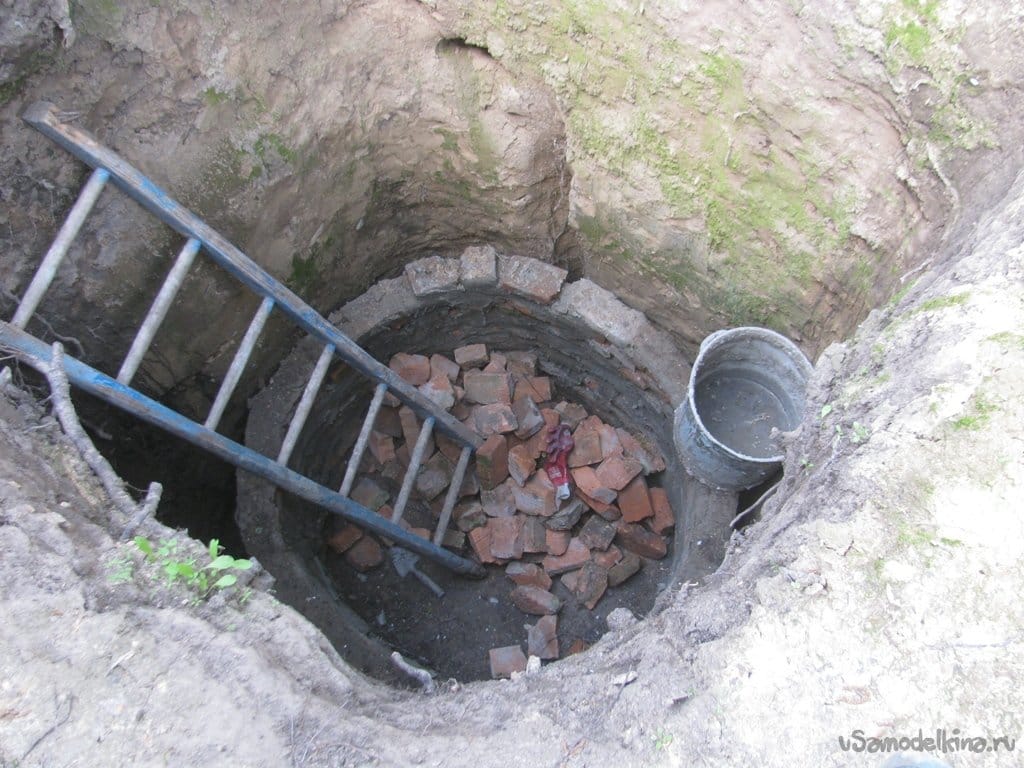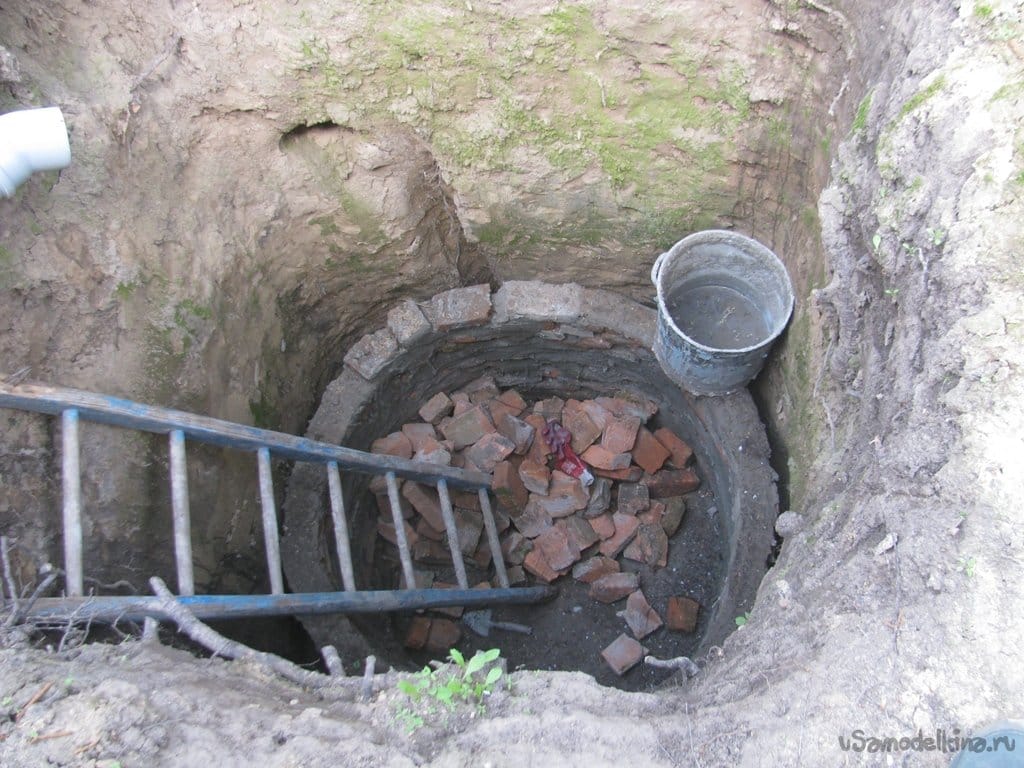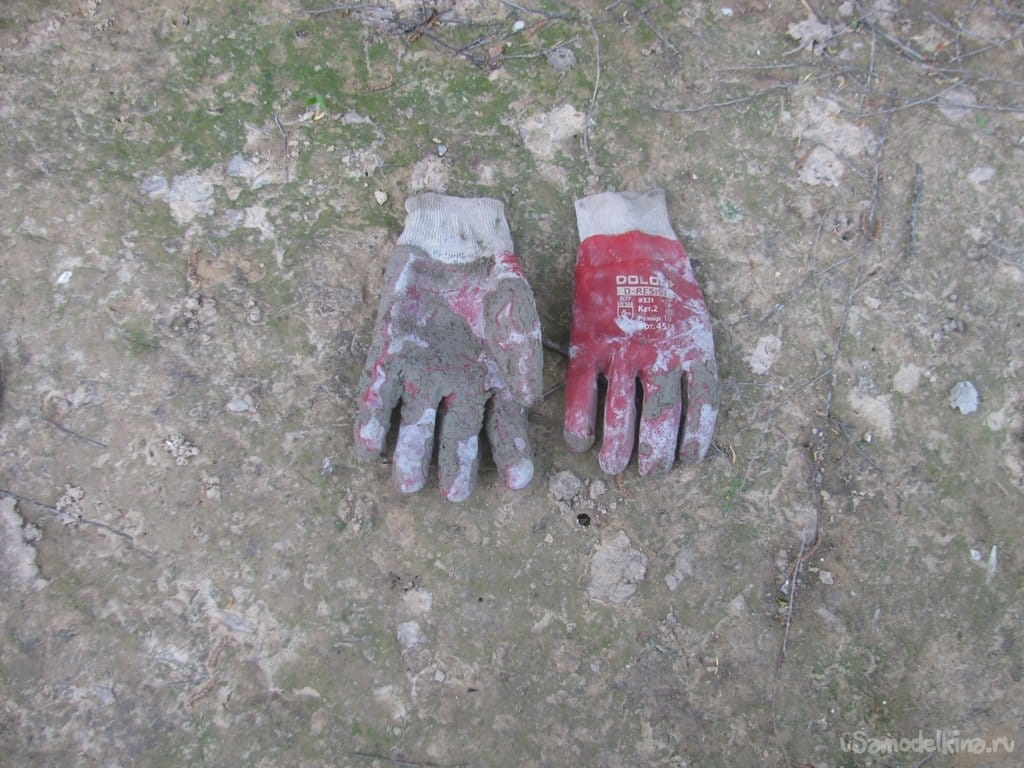 Next I have an empty space formed in the corners, into which I poured various rubbish, broken slate, broken shell, bottles, bricks, stones, and so on. I think this factor will allow the drainage system to serve for much longer.
Well, then you can pour clay or earth on top, you will get dimes, on which you can continue to stand and work without using stairs.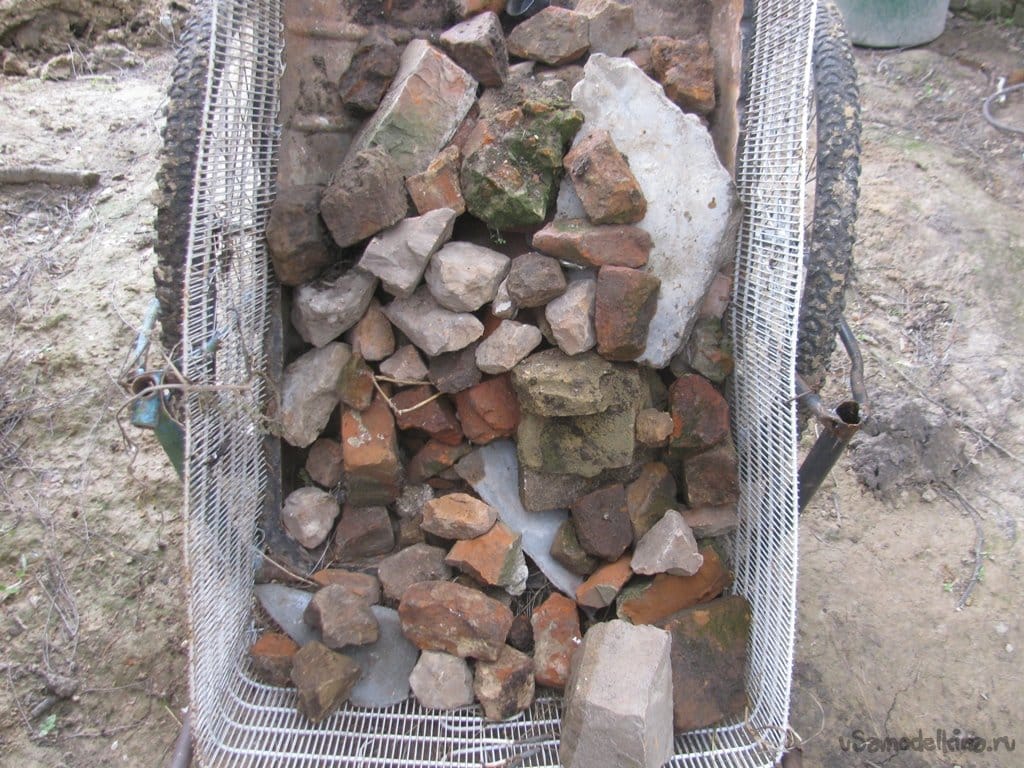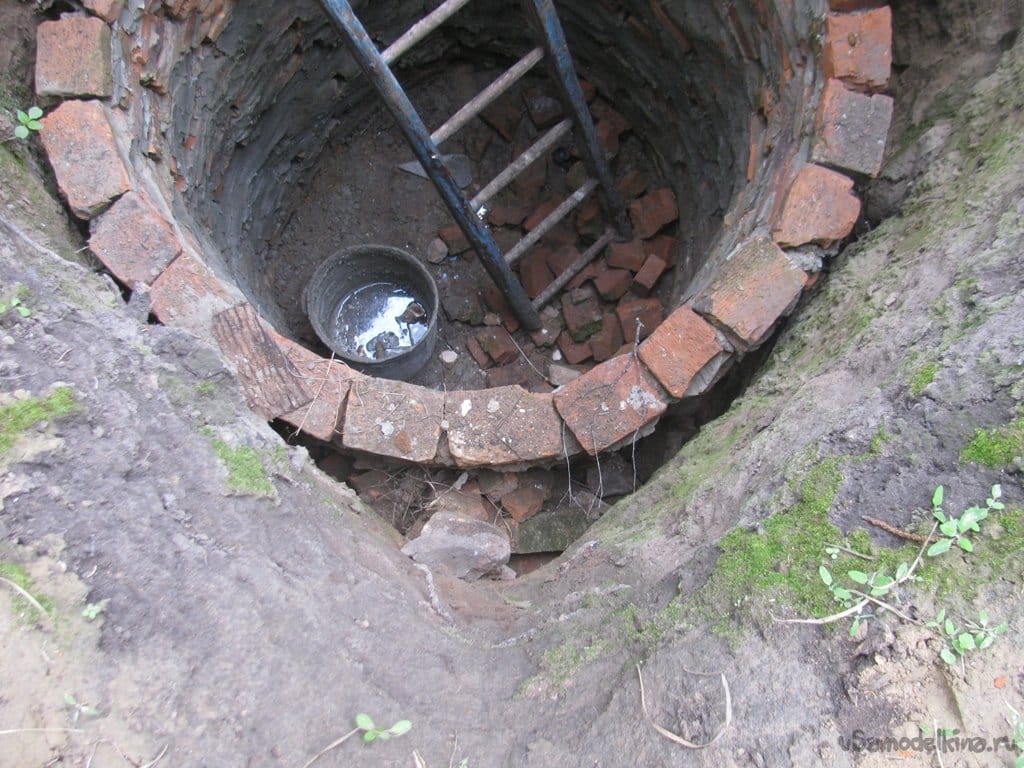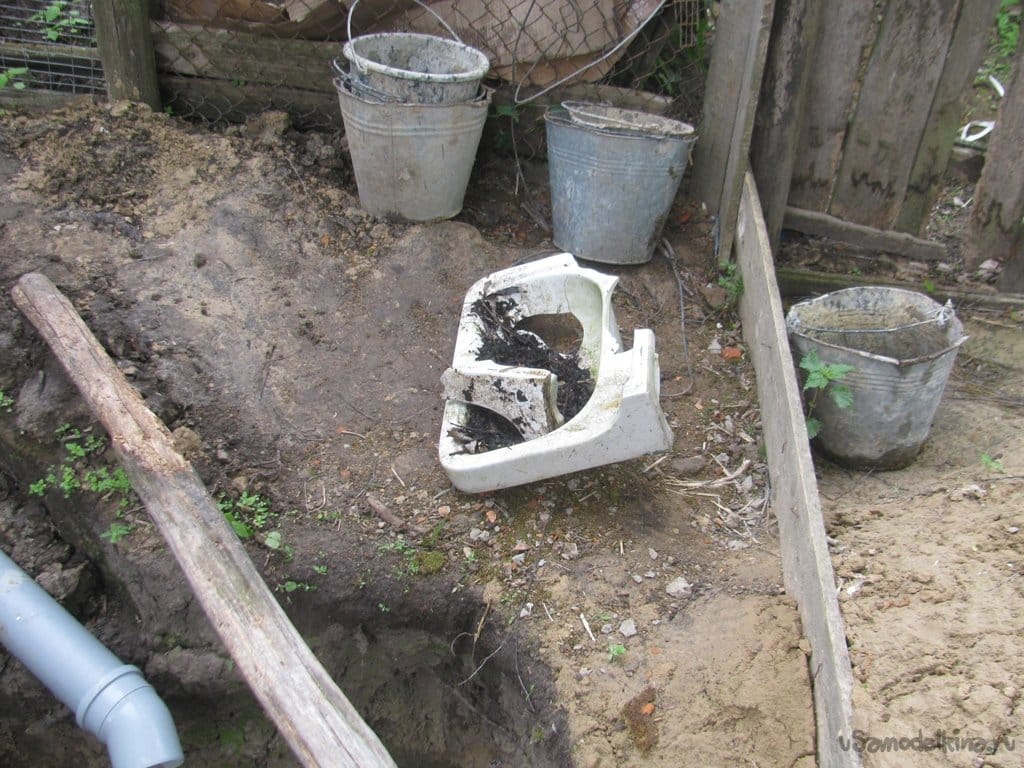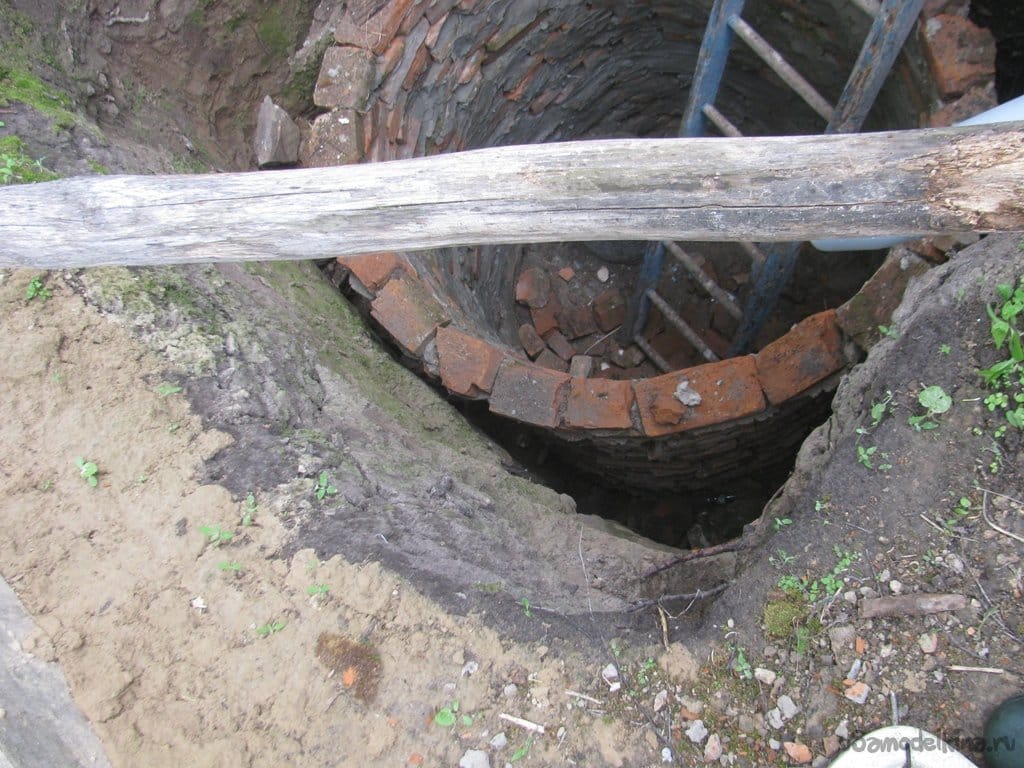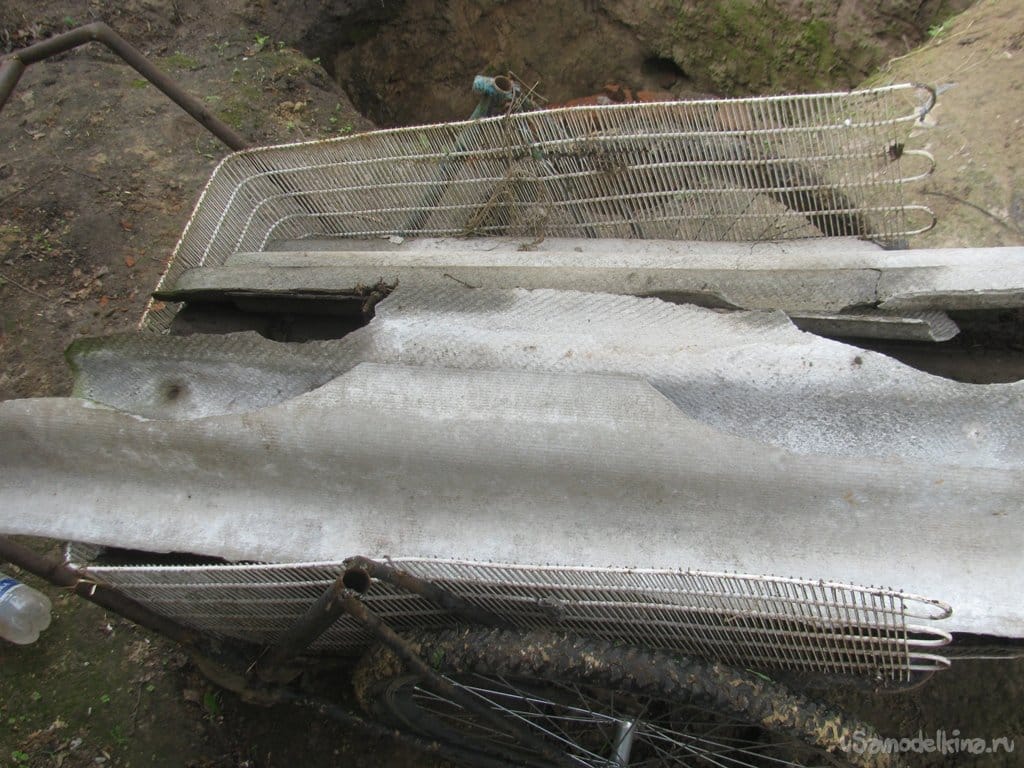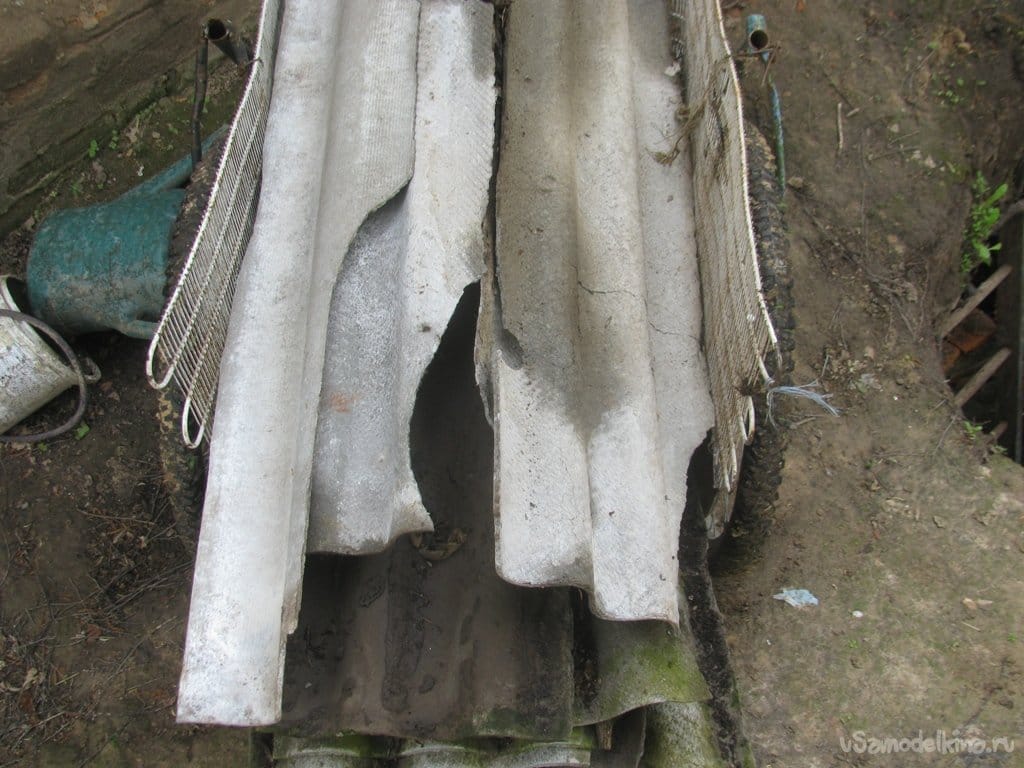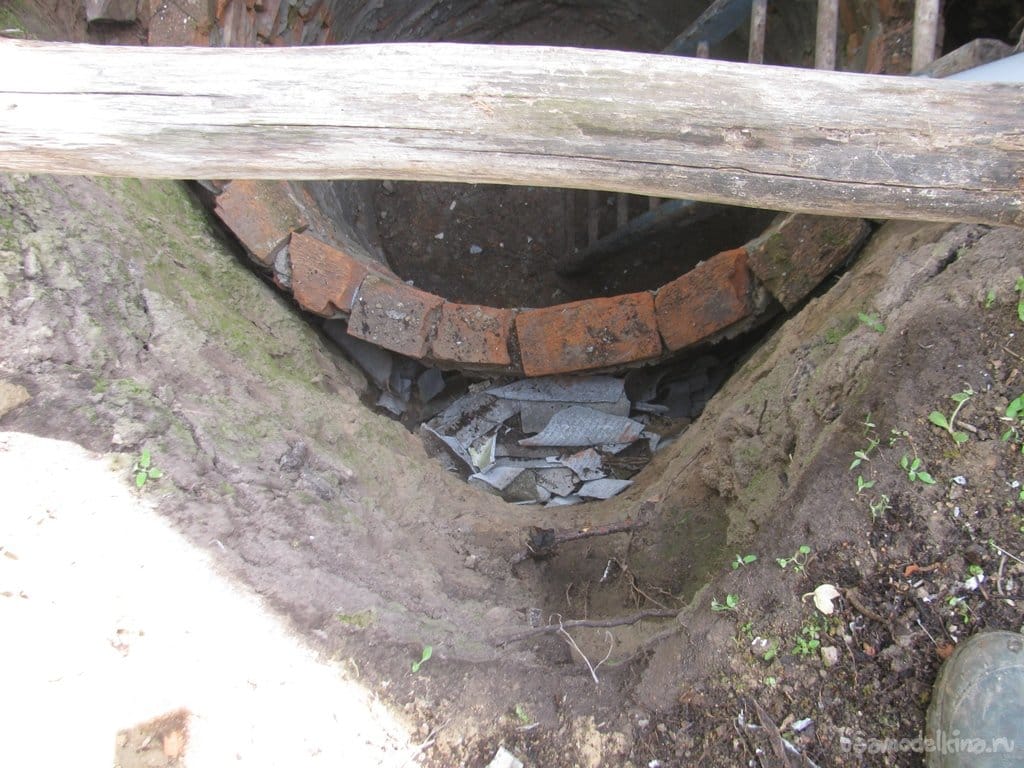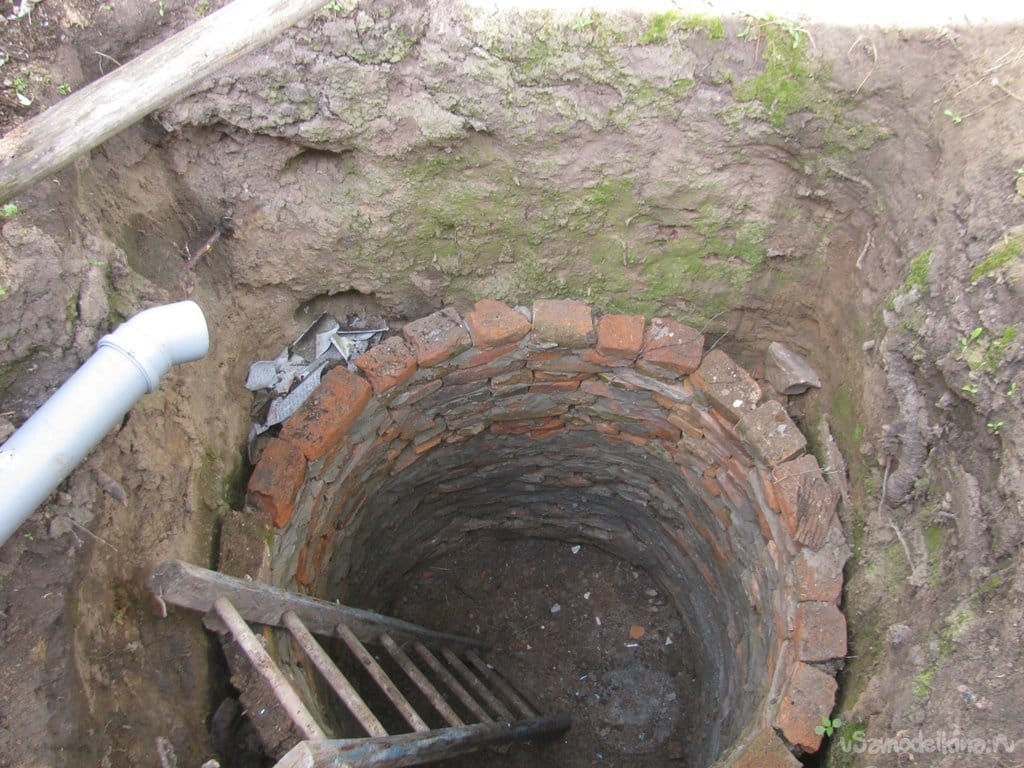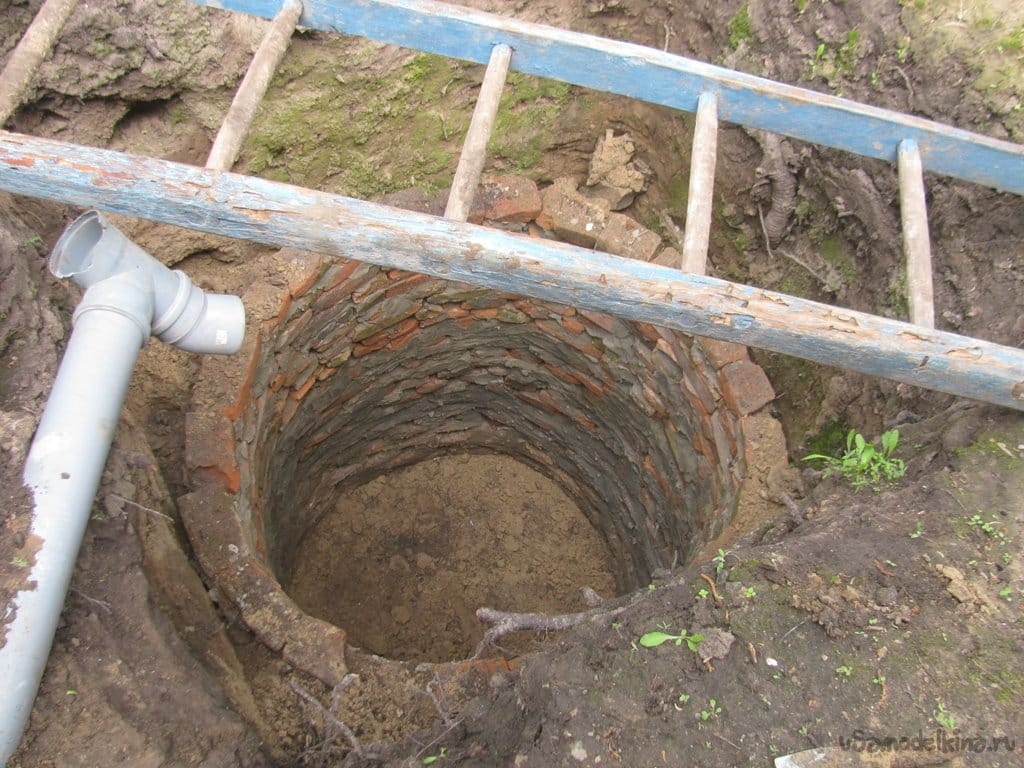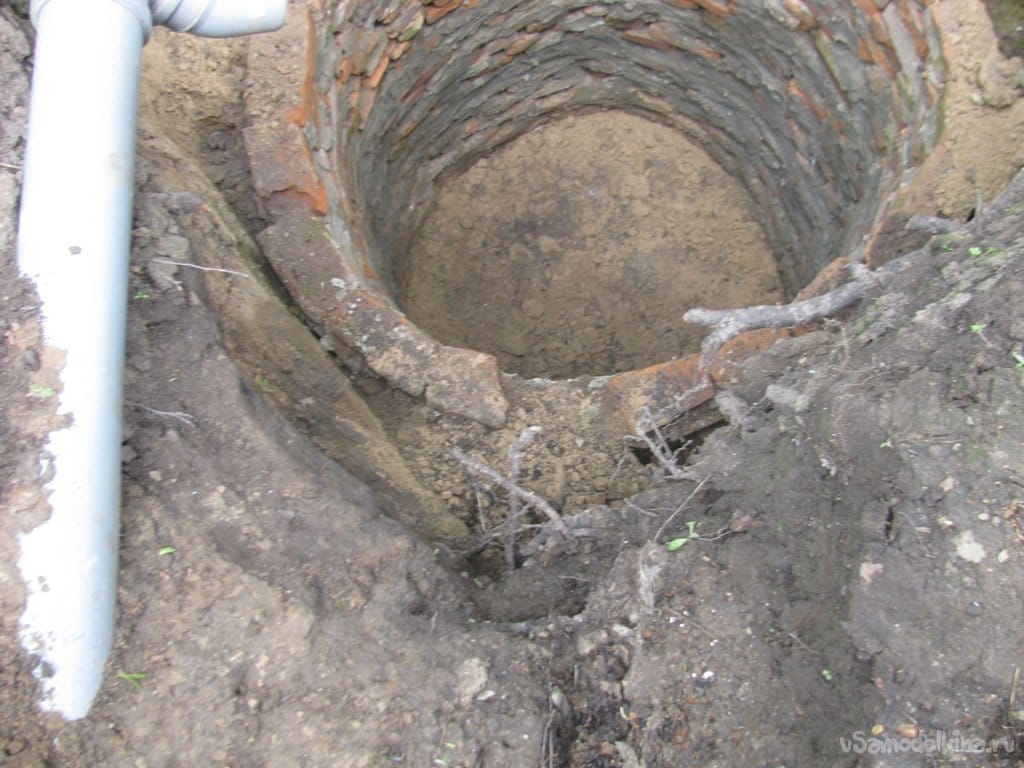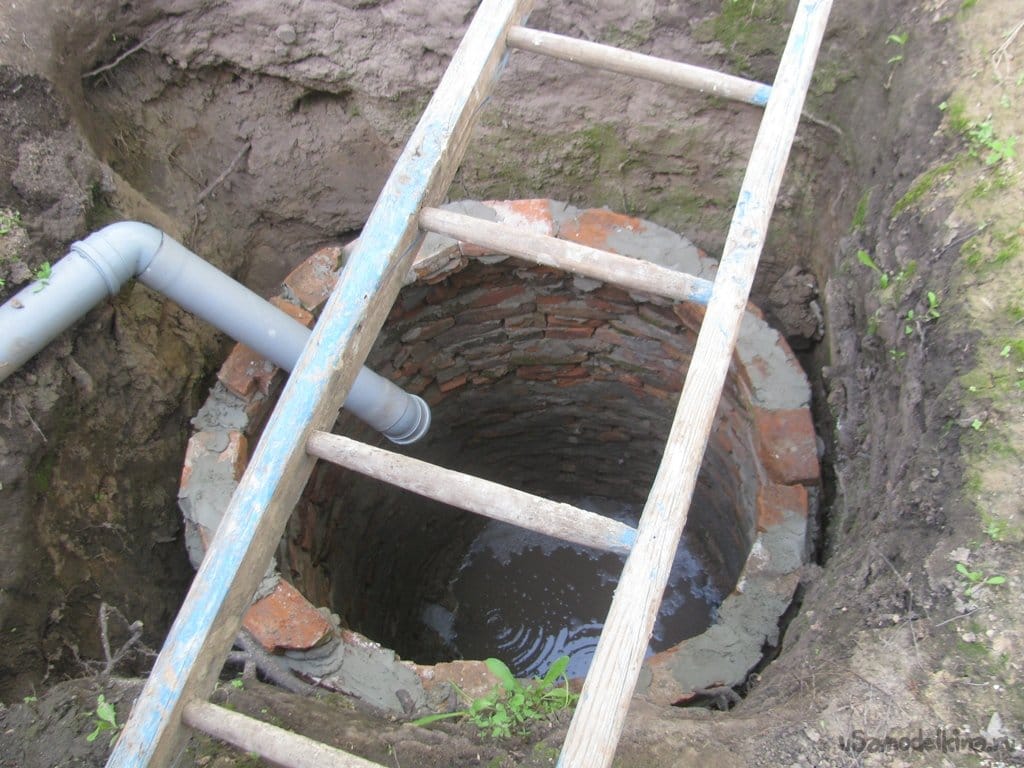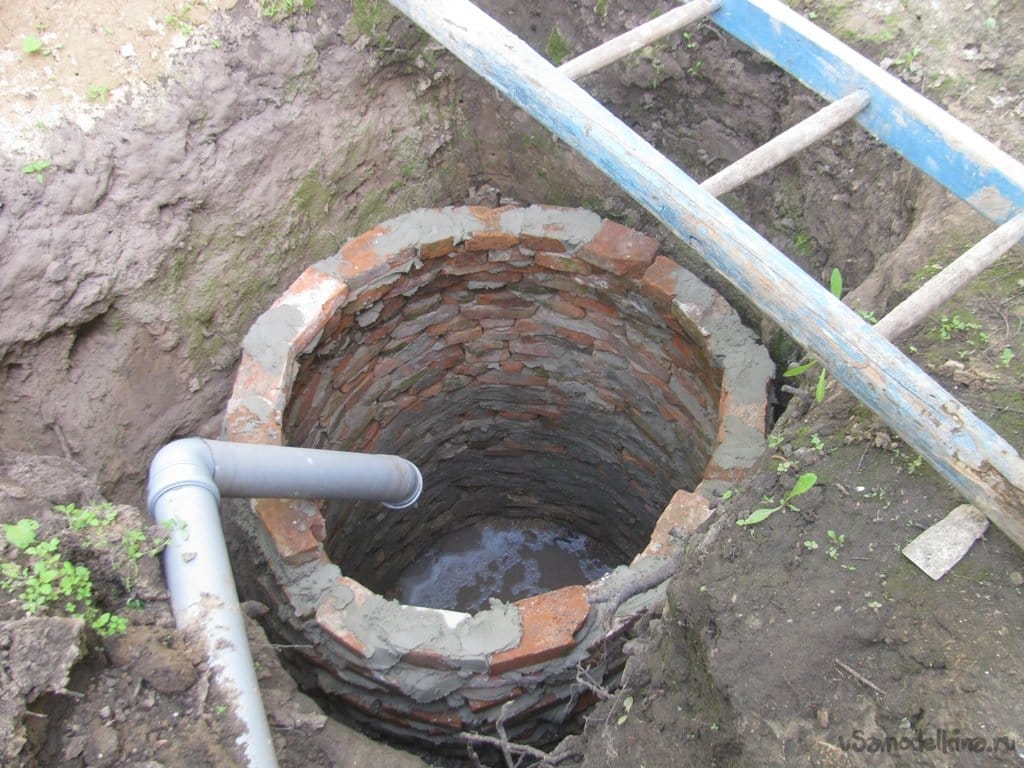 Step three. The second part of the ring and the end
I continued to lay out the hole and intuitively at the right moment began to gradually narrow it so as not to build any ceilings, there are already no drainage windows, and all the cracks are covered with concrete as much as possible to increase strength. It will not be superfluous to coat the structure with concrete and outside with a thick layer, you can still lay a reinforcing mesh, then the ring and the dome will definitely not collapse. In principle, everything should be strong even without a grid.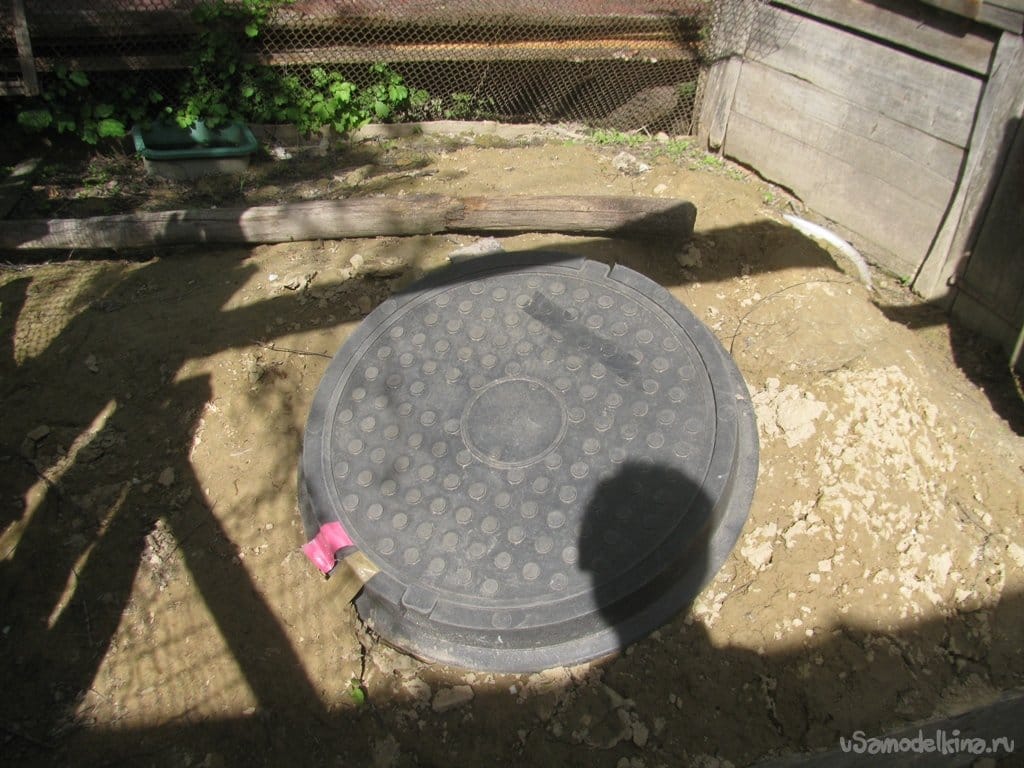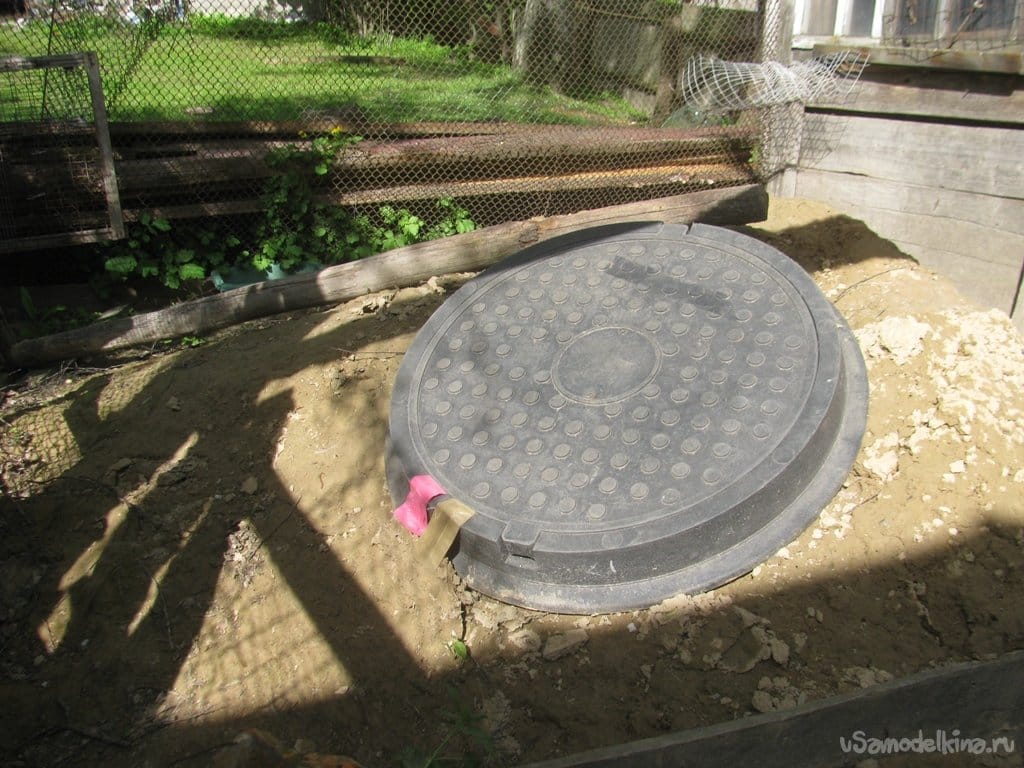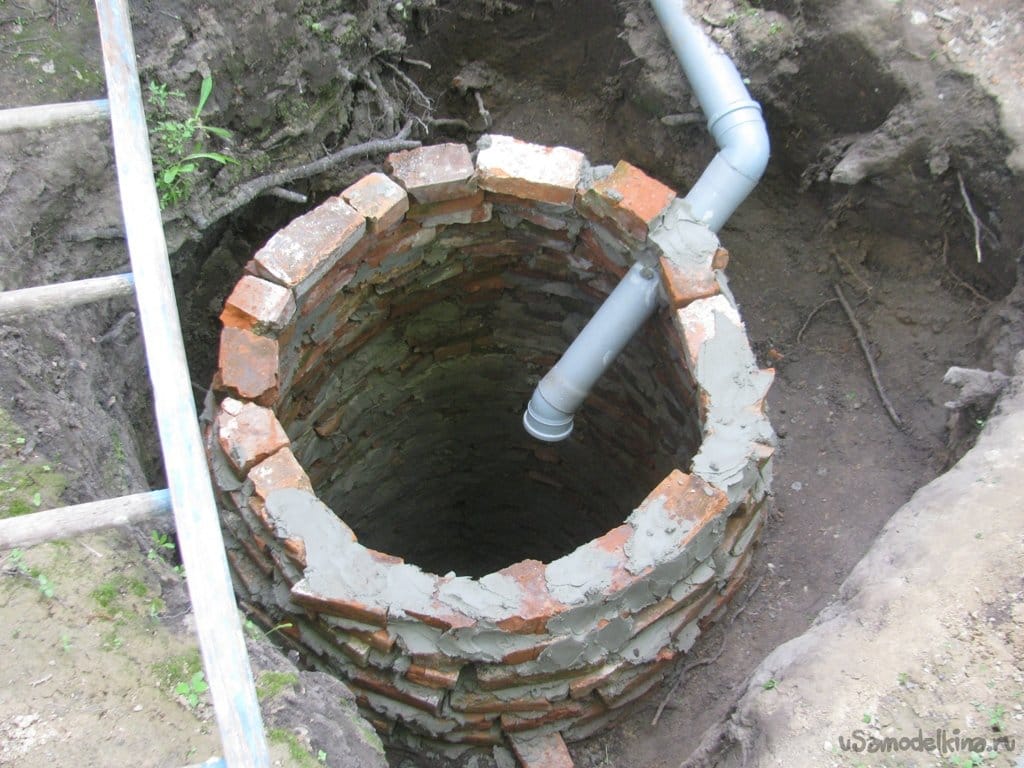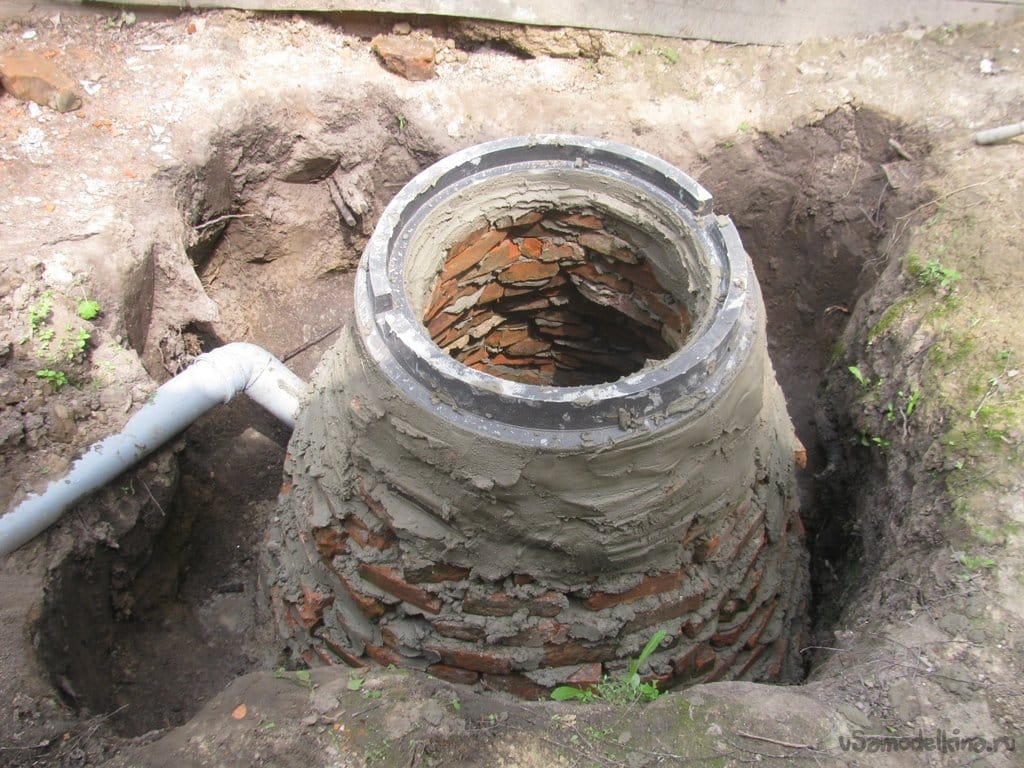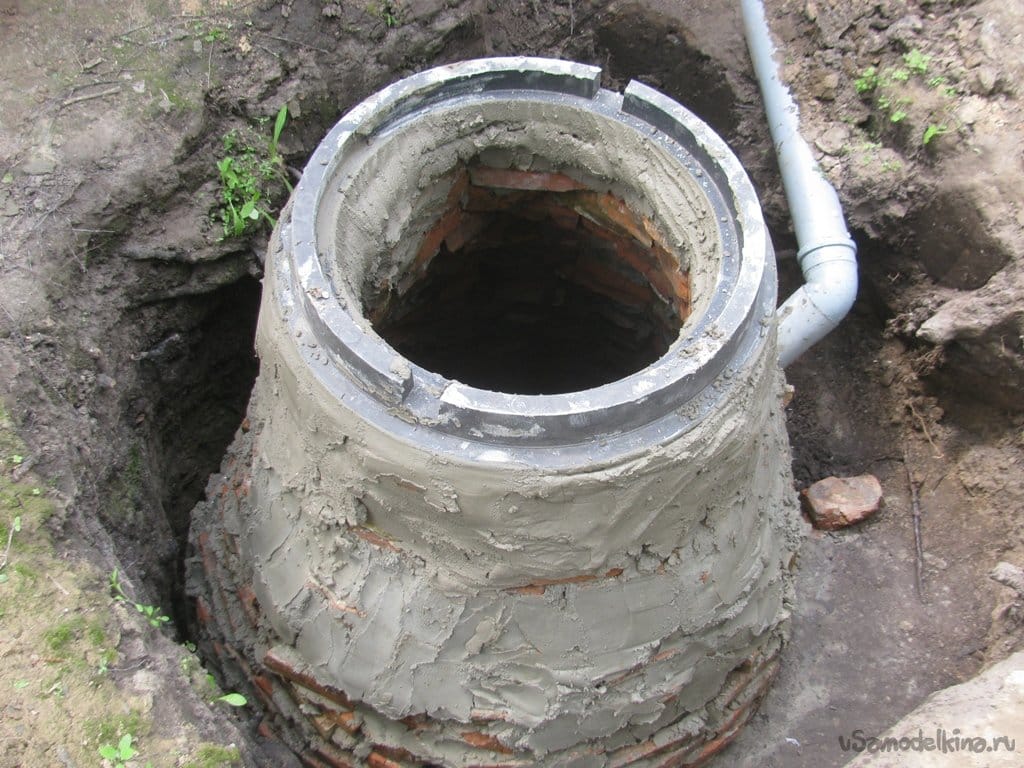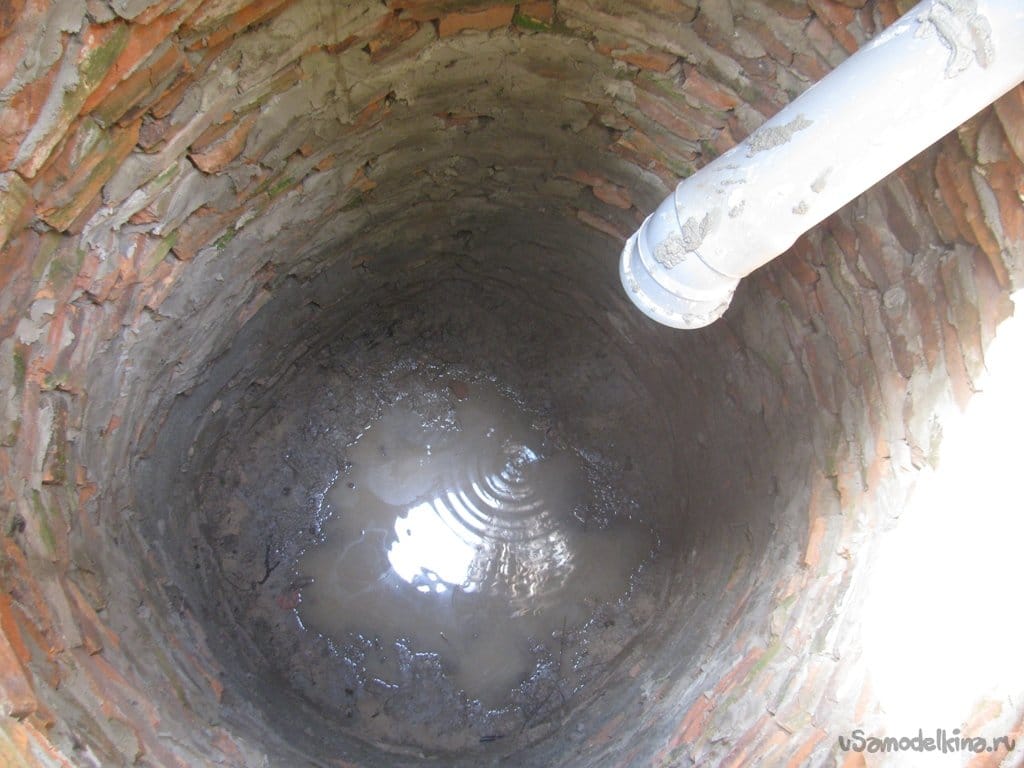 Well, then I narrowed everything down to the diameter of the head, planted it on concrete, and when everything was set, I sprinkled the hole with dug clay … I think, due to the fact that the hole is laid out around, it will serve for a long time, because the ring for destruction needs to be squeezed with great force.
This project is completed, I hope you liked the homemade product, and you found useful thoughts for yourself. Good luck and creative inspiration if you decide to do this again. Don't forget to share your ideas and homemade products with us!
Subscribe to YouTube