A drift trike is a three-wheeled motorcycle or bicycle, with smooth rear wheels, as a rule, they are made of plastic. Due to the insignificant grip of the rear wheels with the road, cornering takes place in a skid (drift).
This drift bike is the first experience of a DIY master in making a similar product.
Tools and materials:
-Shaped tube;
-Tubes of circular section;
-Disc brake; -Petrol engine; -Rear axle; -Muffler; -Wheels; -Welding equipment; -USHM; -Welding magnets;
-Bicycle;
-Aspray paint ;
Step one: designing the chassis
First, the wizard designed the frame in a graphics program. Then he transferred the drawing (frame outline) to the floor, marking it with tape in full size.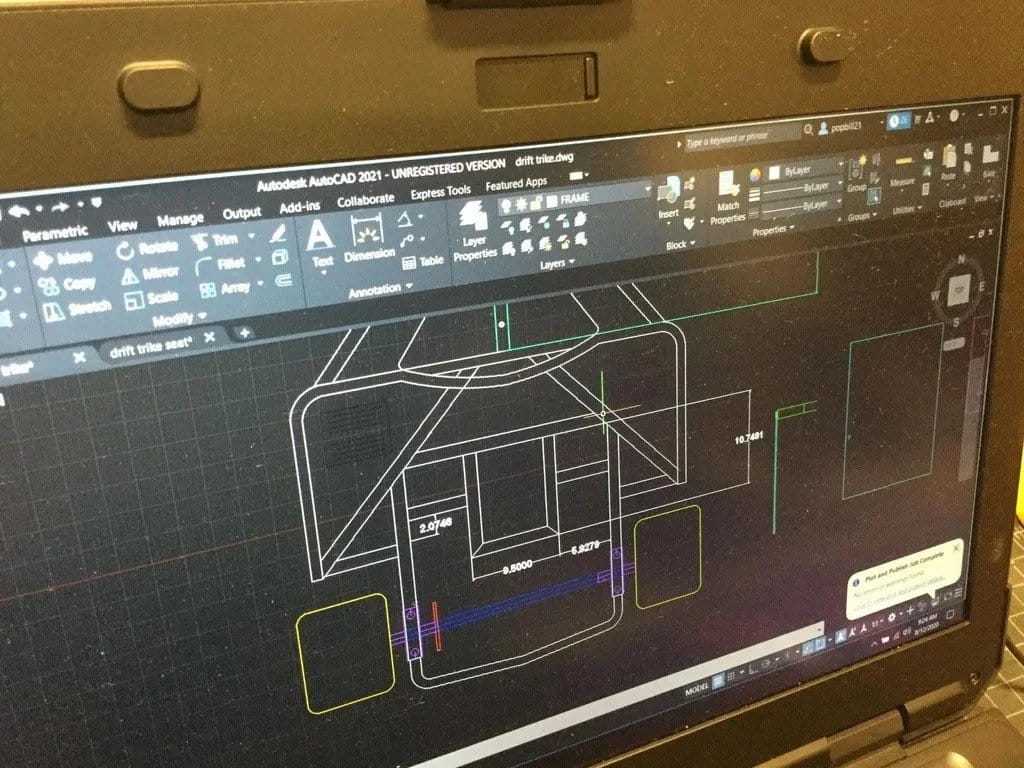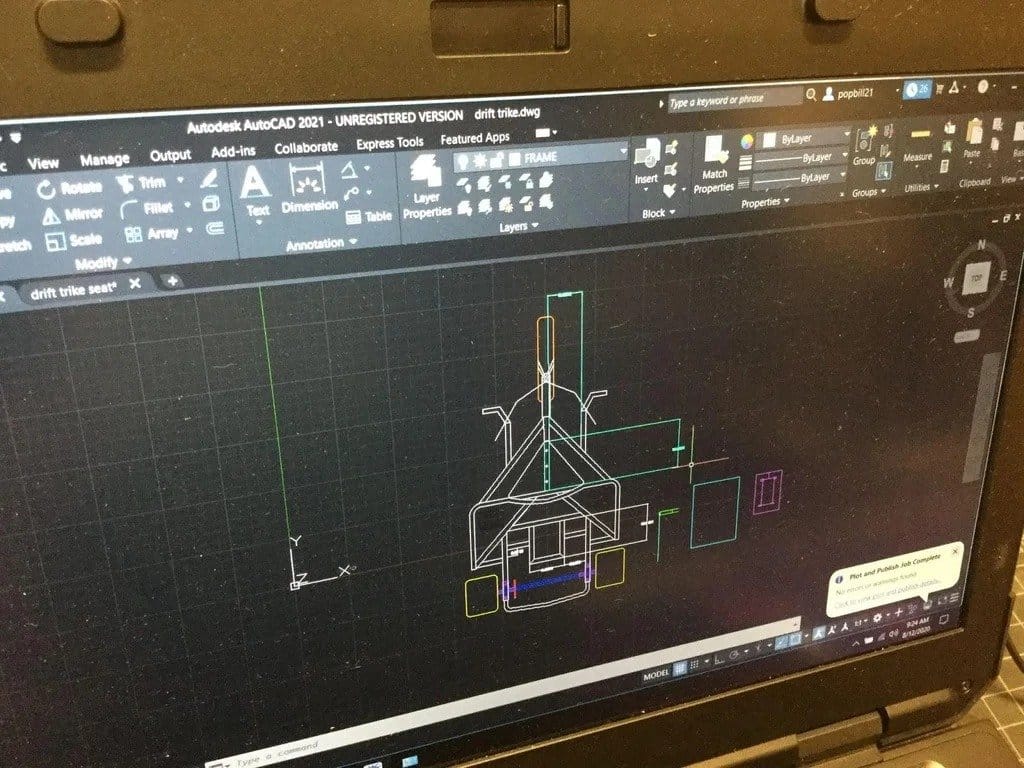 Step two: assembling the rear part
Then he starts welding. Cuts the profile pipe according to the drawings. Welds. Welds the thrust bearings. Assembles the rear axle assembly, installs the sprocket, support pads, rear brake and wheels on the axle. Then he installs the engine on the rear frame. Aligns the rear sprocket and clutch sprocket and then installs the chain.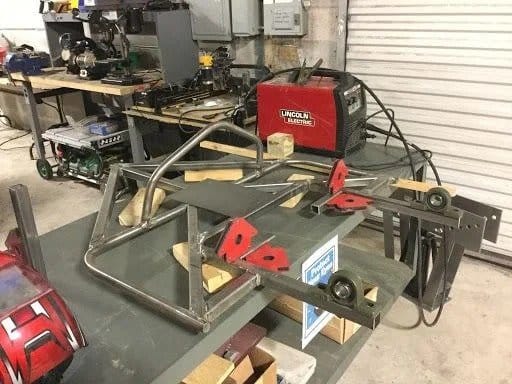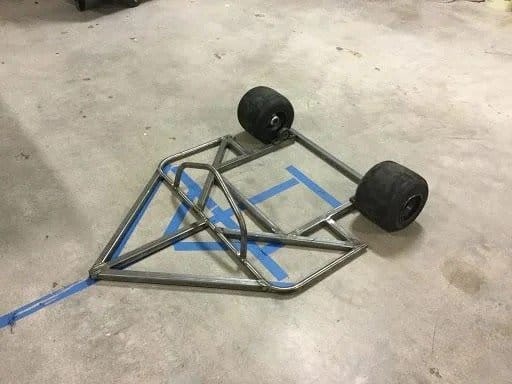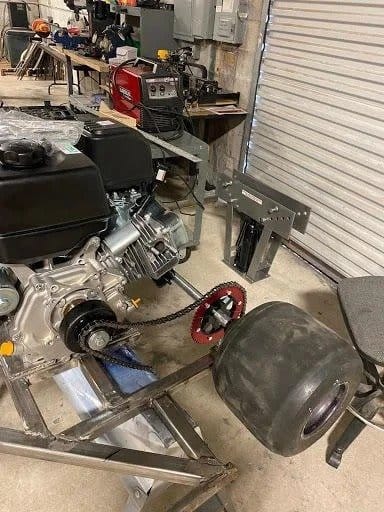 Step three: the bike frame
Then cuts off the rear part from the bike frame.
< a href = "https://usamodelkina.ru/uploads/posts/2021-05/1622402756_1-9.jpg" rel = "prettyPhoto">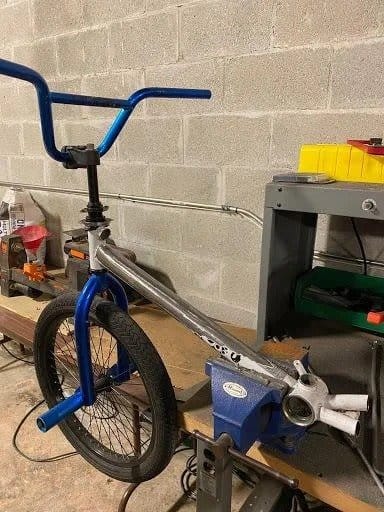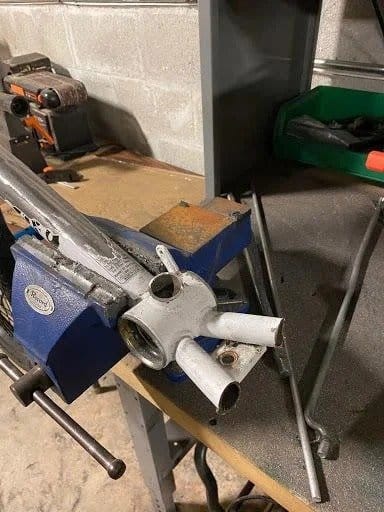 Welds the front of the bike frame to the drift bike frame.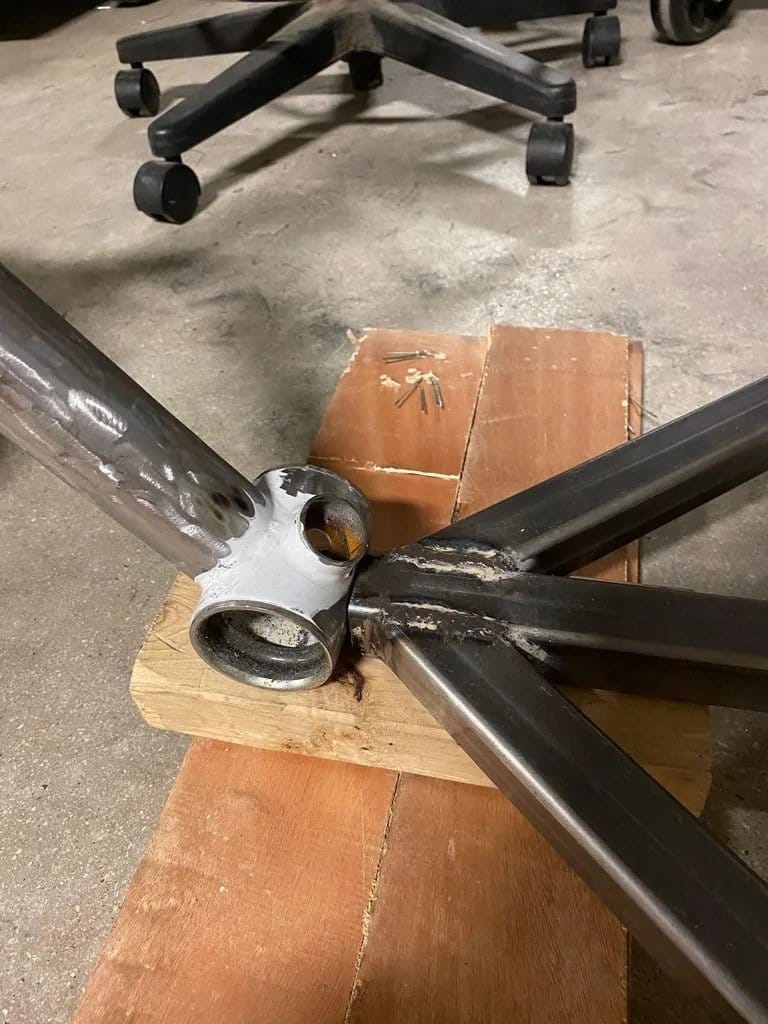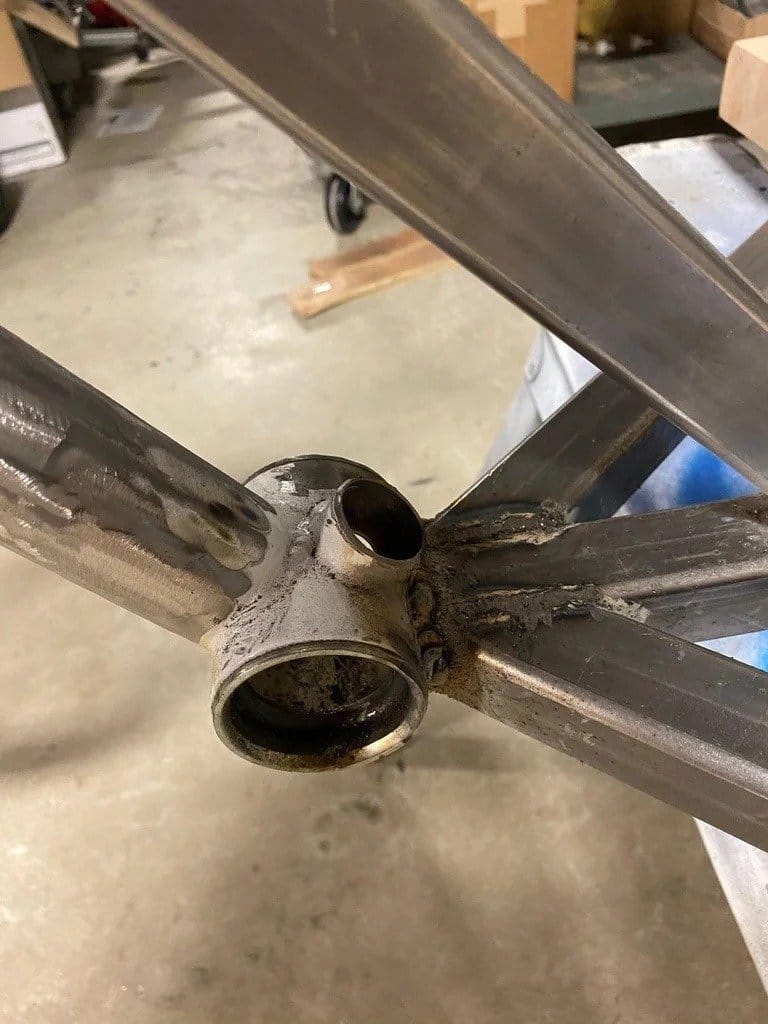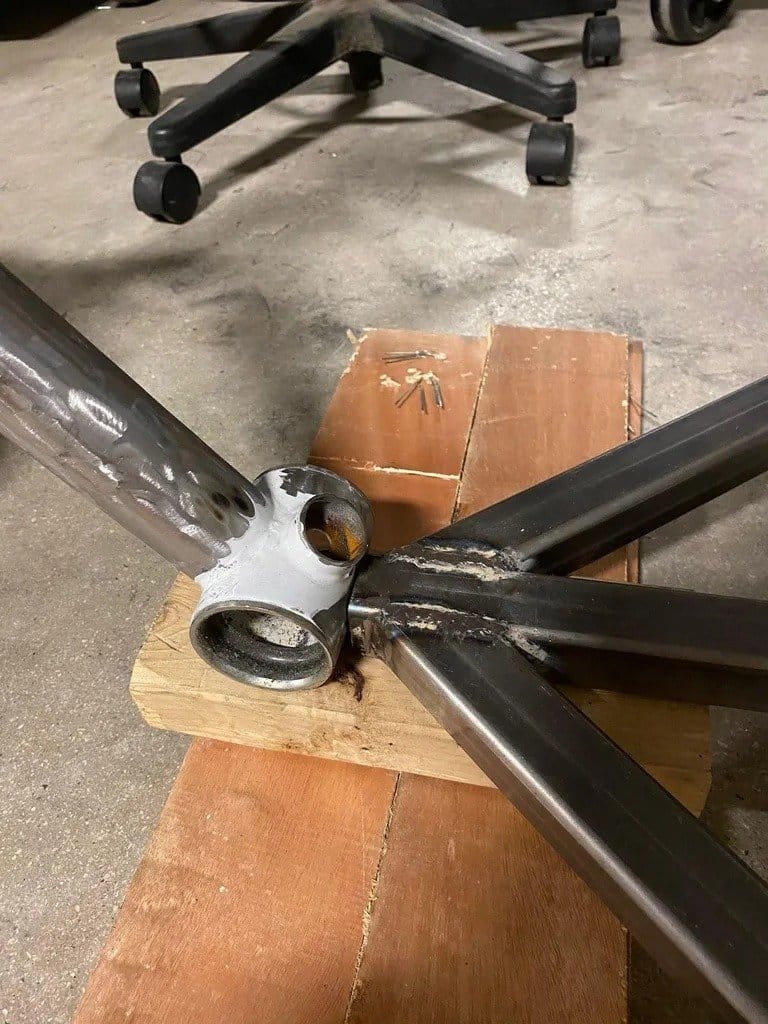 Step four: painting
After welding/assembly, the master removes all parts (motor, wheels, etc.) and paints the frame.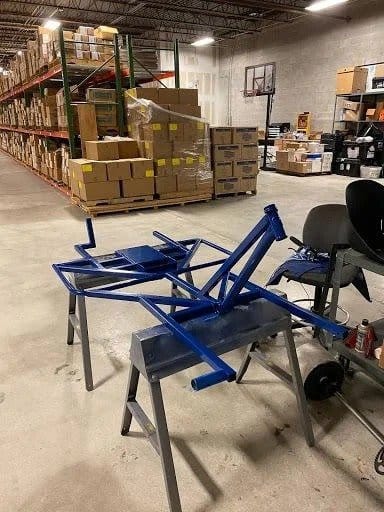 Step five: final assembly
After the paint has dried, the master assembles the bike again.
< a href = "https://usamodelkina.ru/uploads/posts/2021-05/1622402766_1-19.jpg" rel = "prettyPhoto">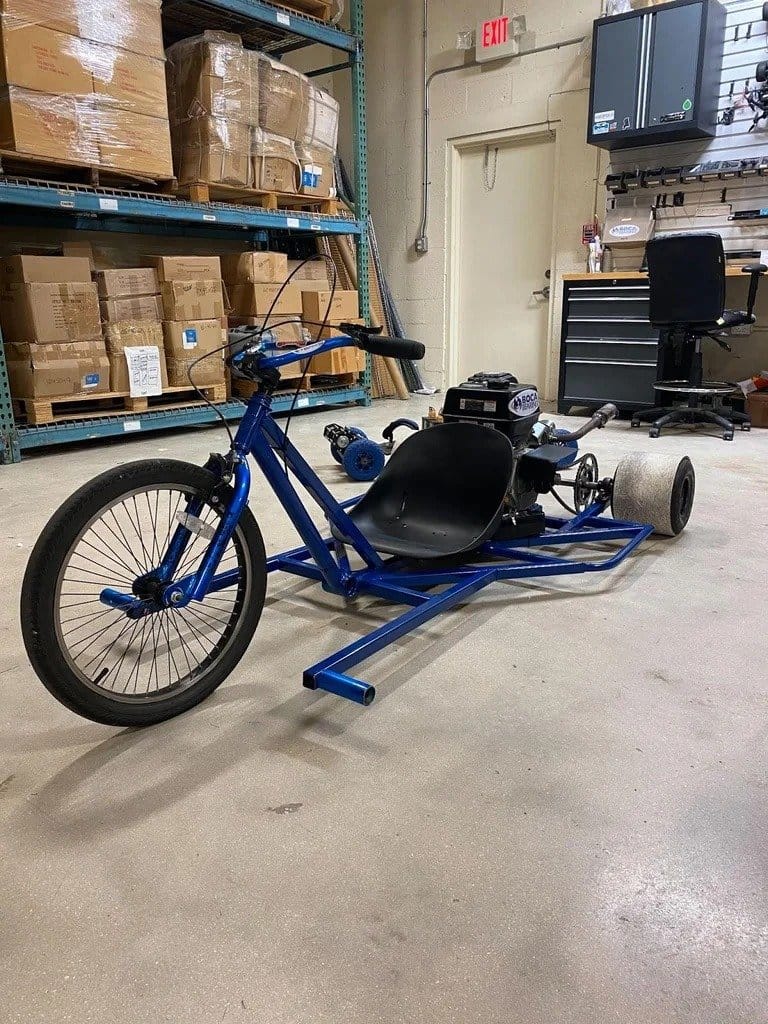 Everything is ready.