DIY
Machine (from chainsaw and ladder) for sawing logs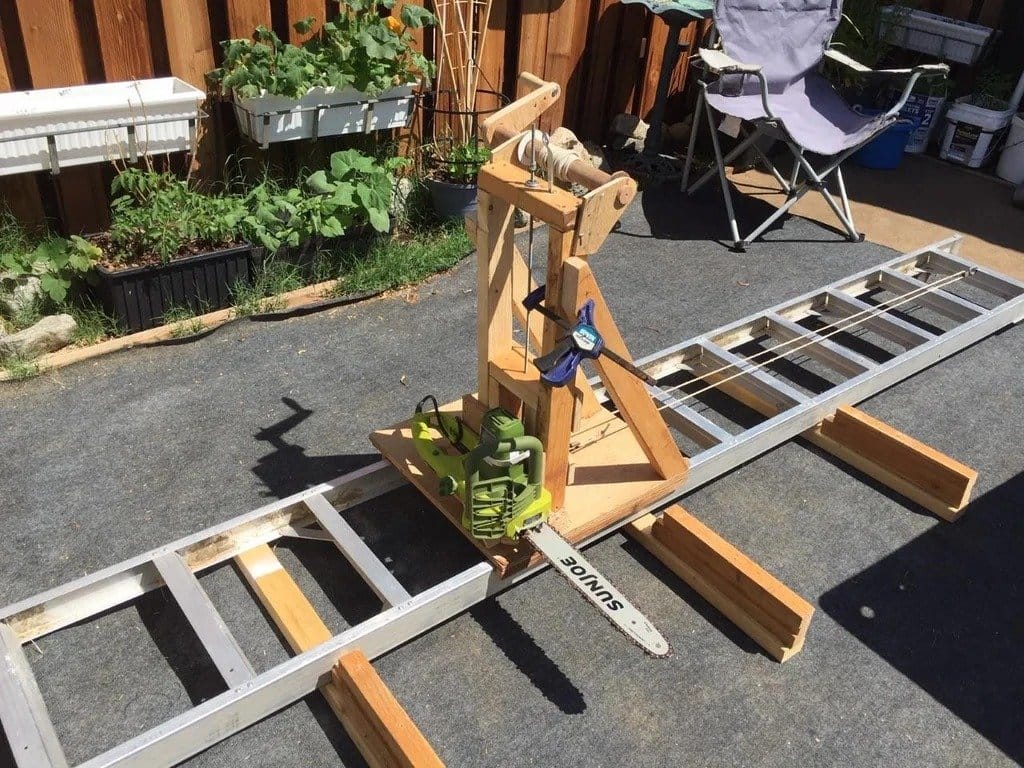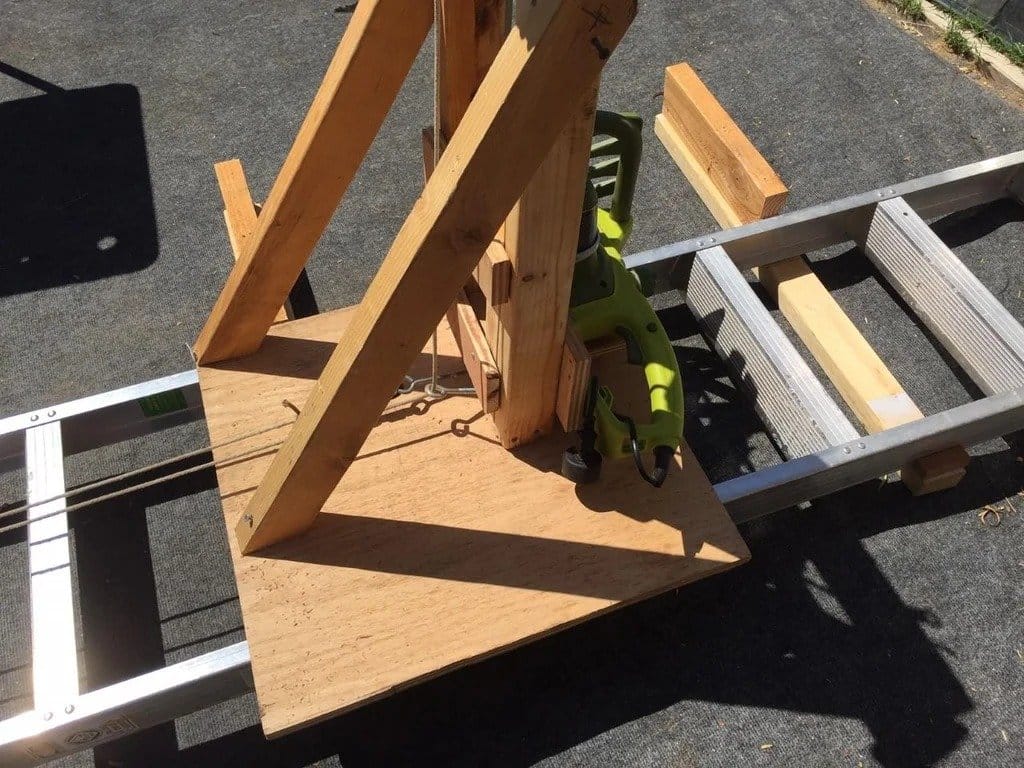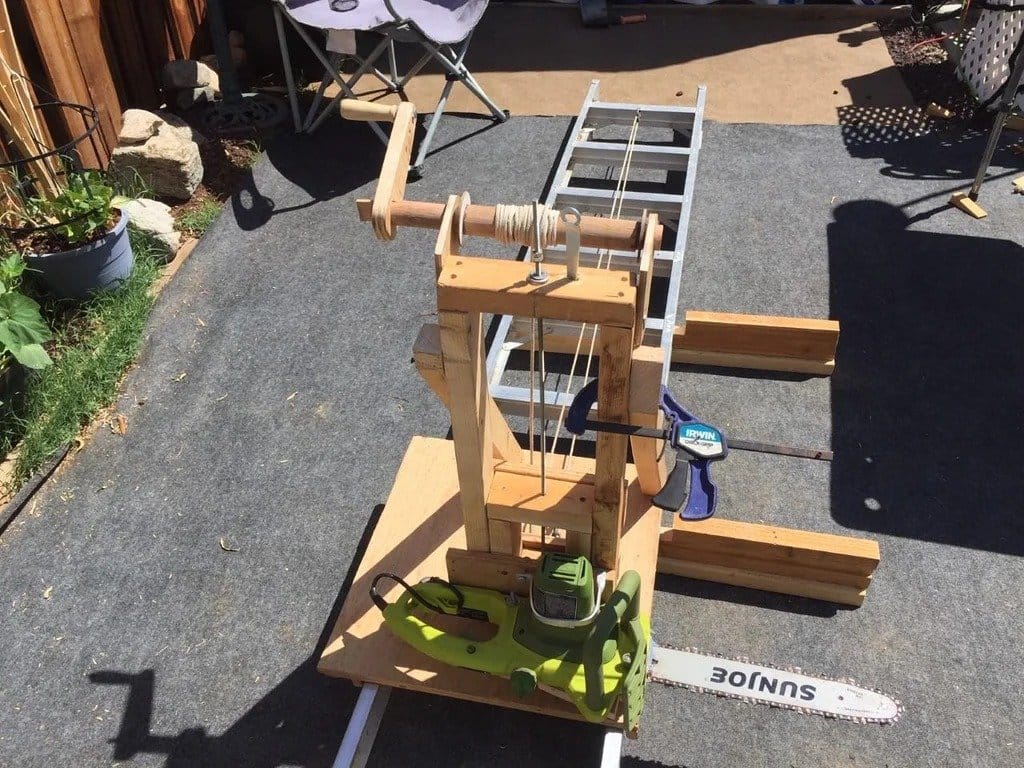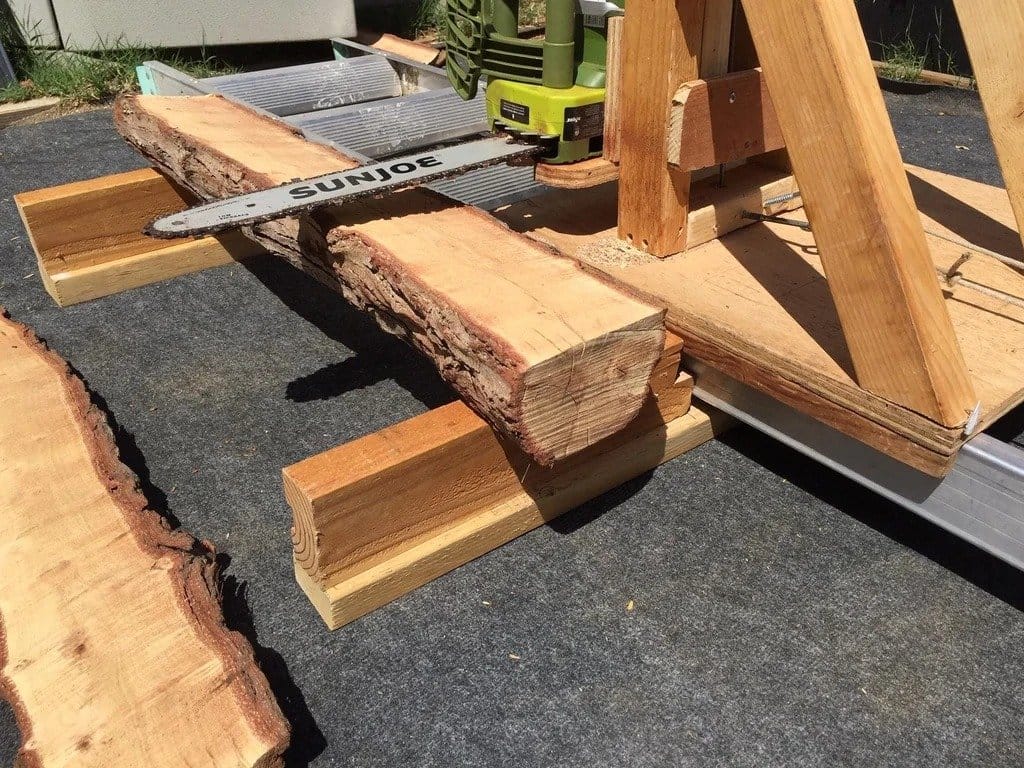 In this article, a master craftsman under the nickname aleutianwind will tell us how he made a machine for sawing logs using an aluminum ladder, a chainsaw and some other details.
Tools and materials: -Chainsaw; -Aluminum ladder;
-Lumber;
-Fasteners;
-Plywood;
-Threaded studs;
-Rope;
-Screwdriver;
-Pulley;
Step one: platform
The principle of operation of such a machine is simple. The ladder acts as a guide. A platform is installed on the ladder on which the chainsaw is mounted. On the side of the stairs, a log is laid, which needs to be cut. Moving the platform, with the chainsaw turned on, the log is sawn along the guide.
First, the master made a platform of plywood and a superstructure of lumber.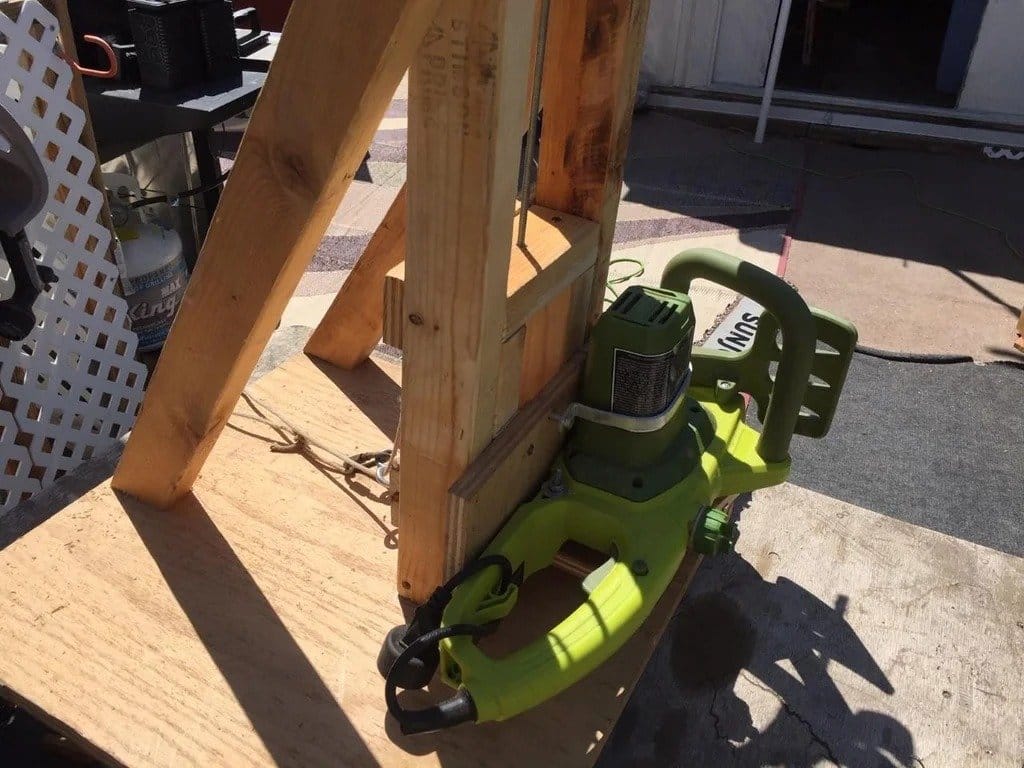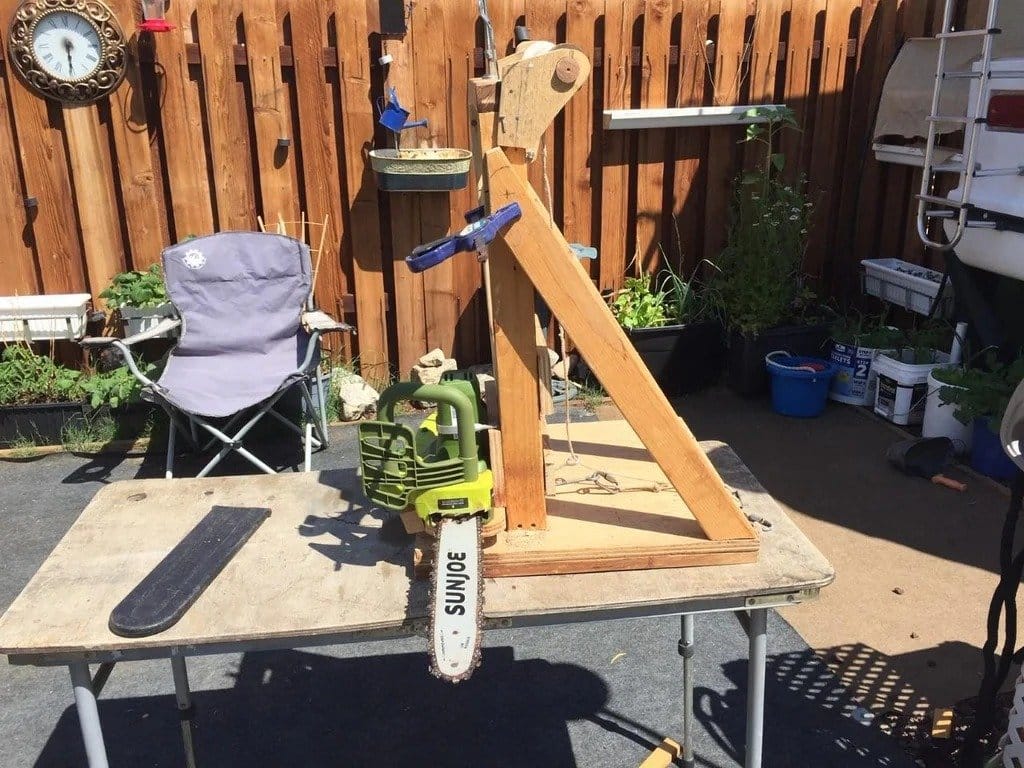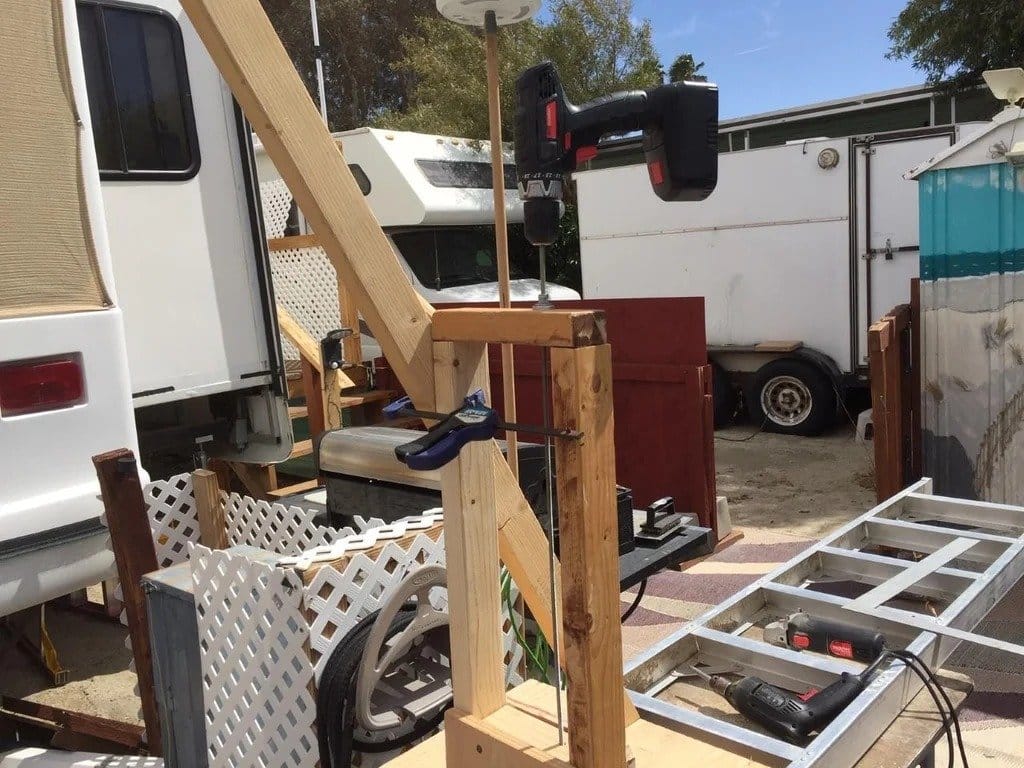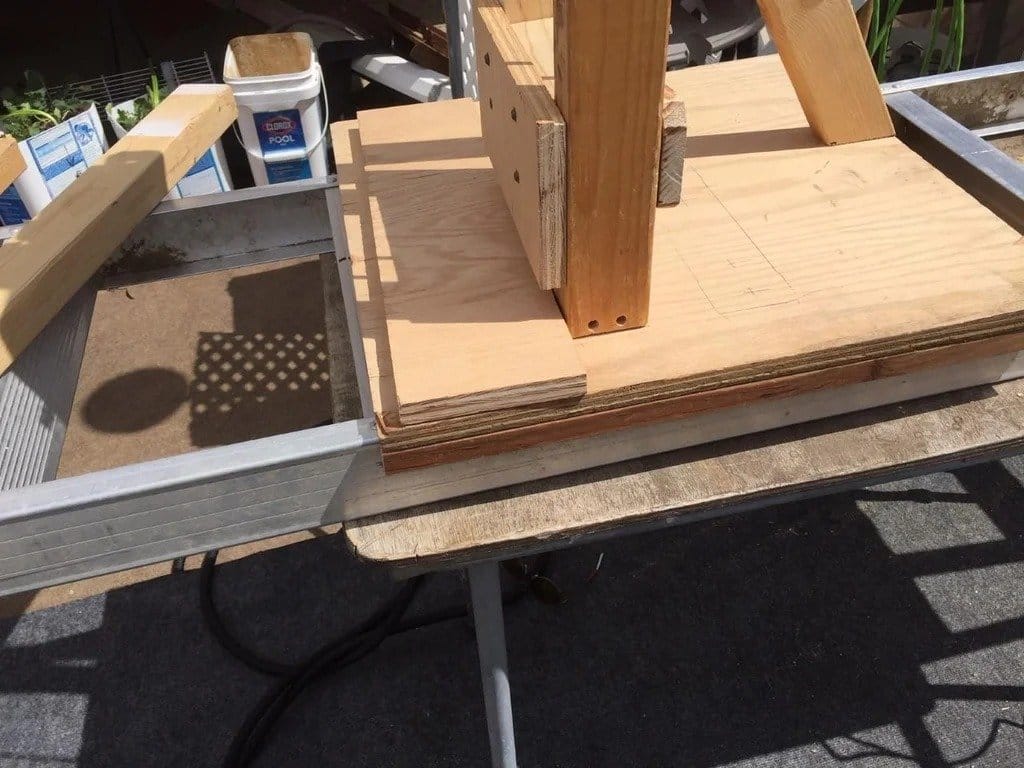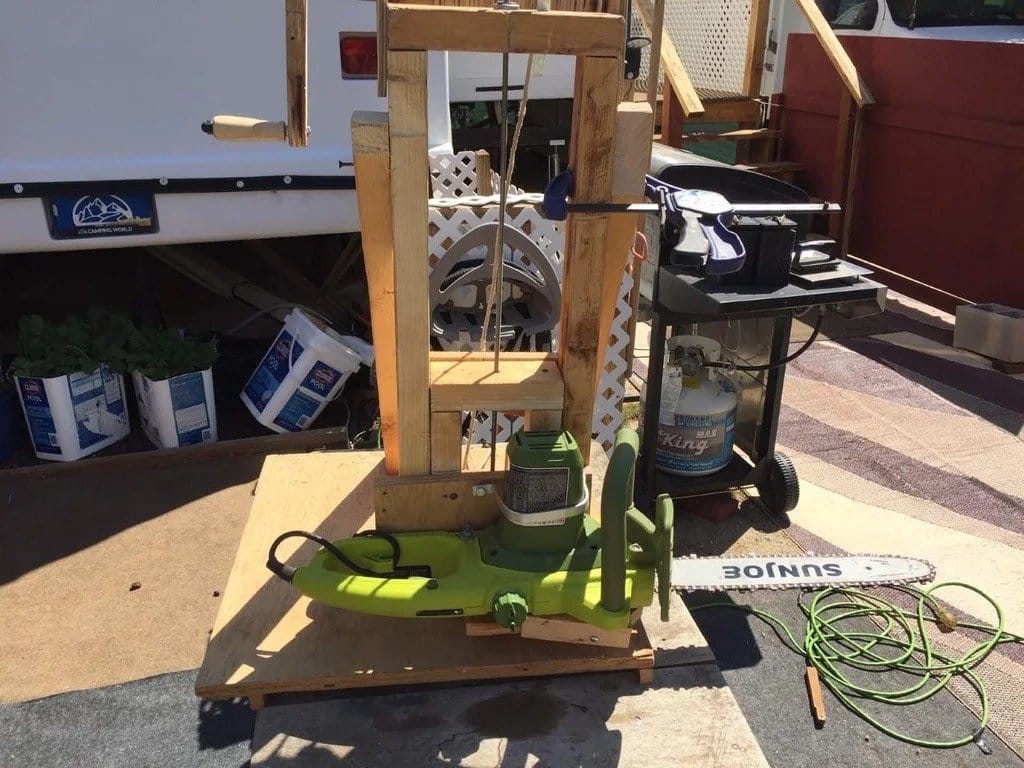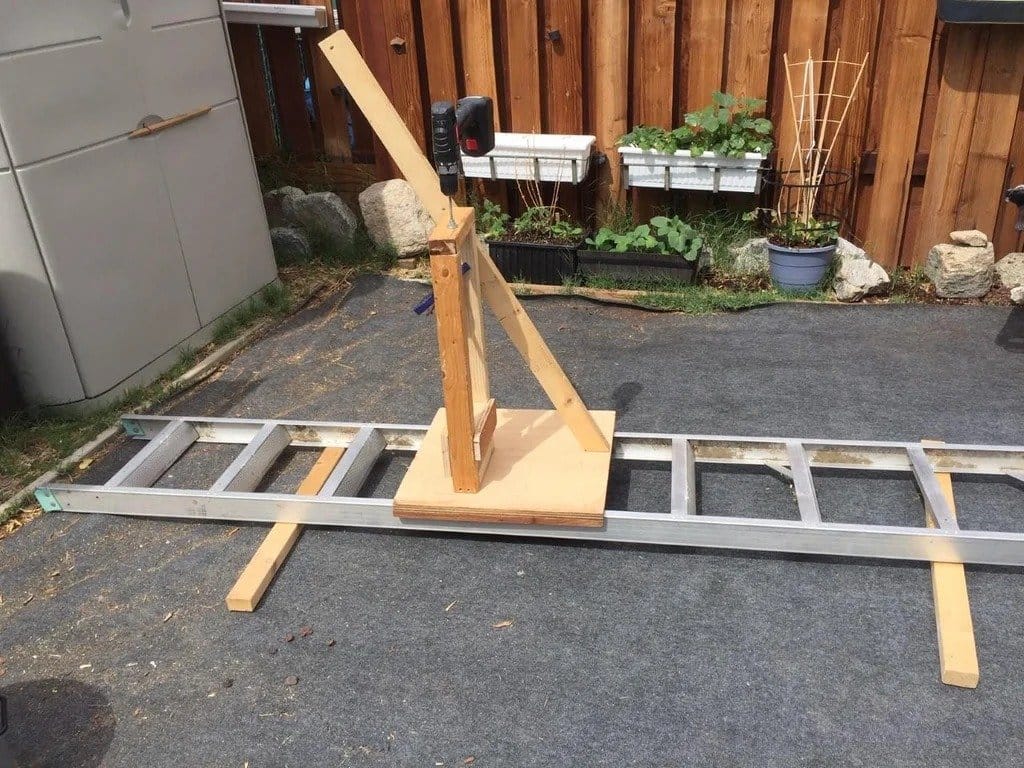 Step two: attach the chainsaw
The saw is secured with bolts and a bent aluminum strip.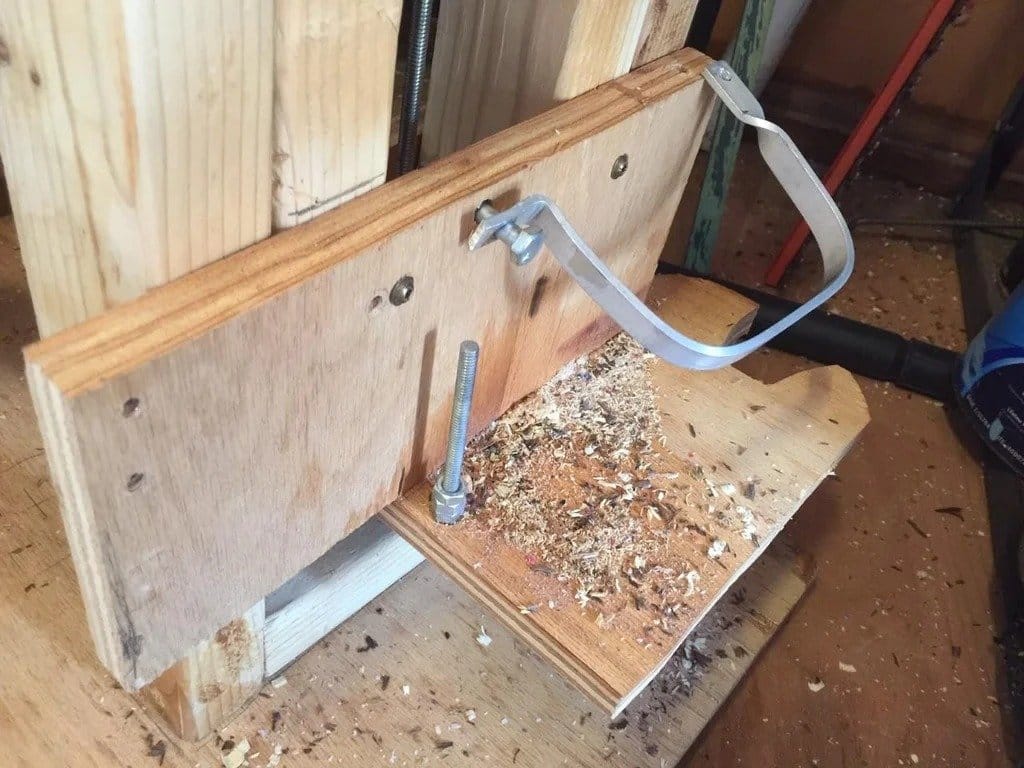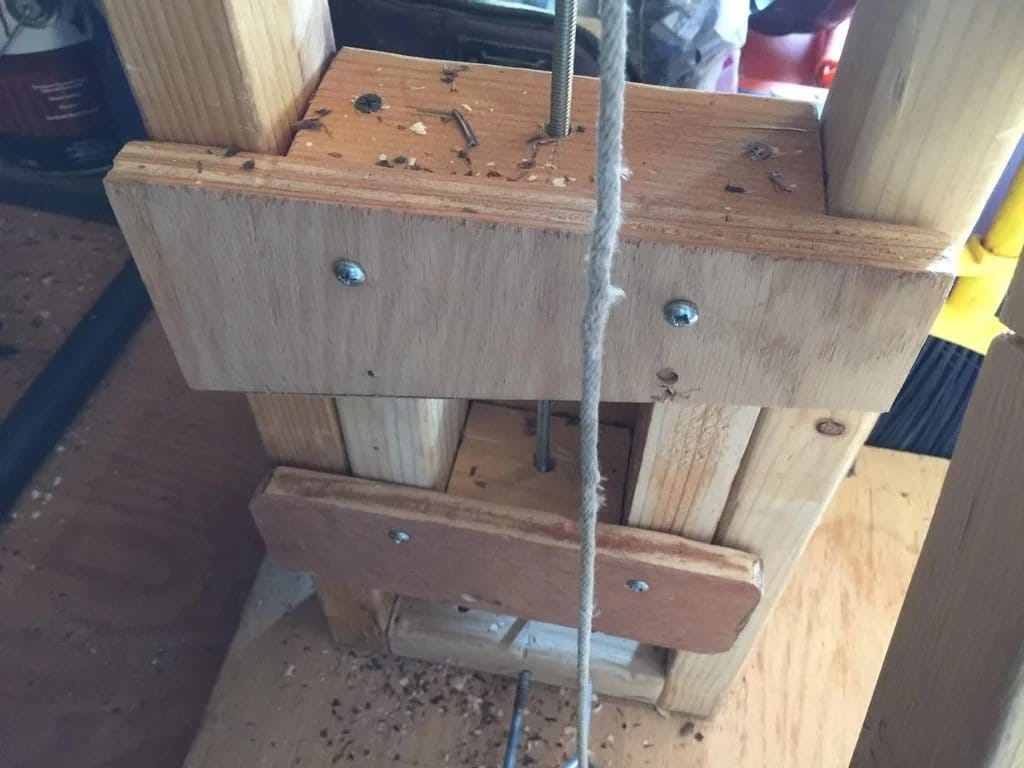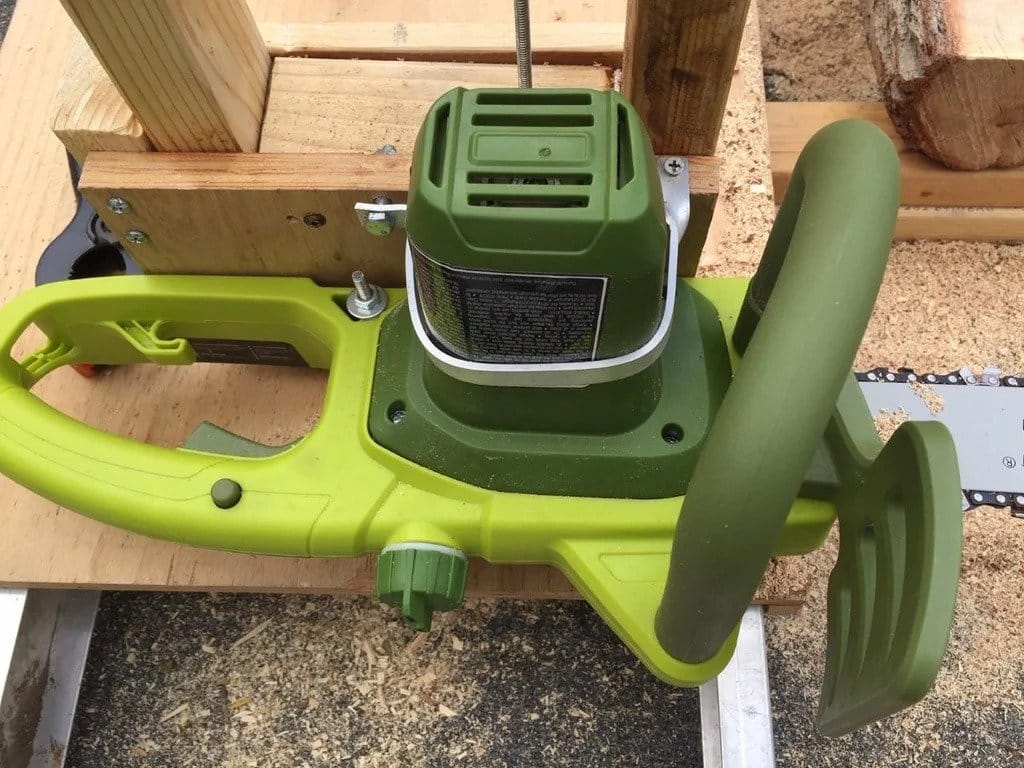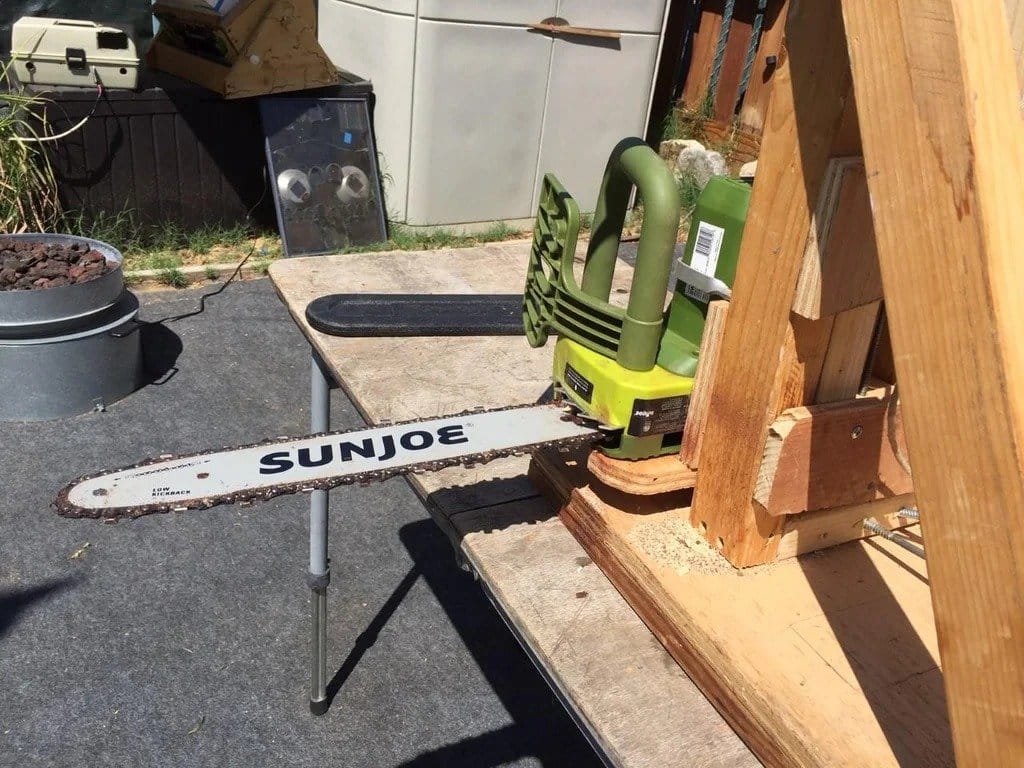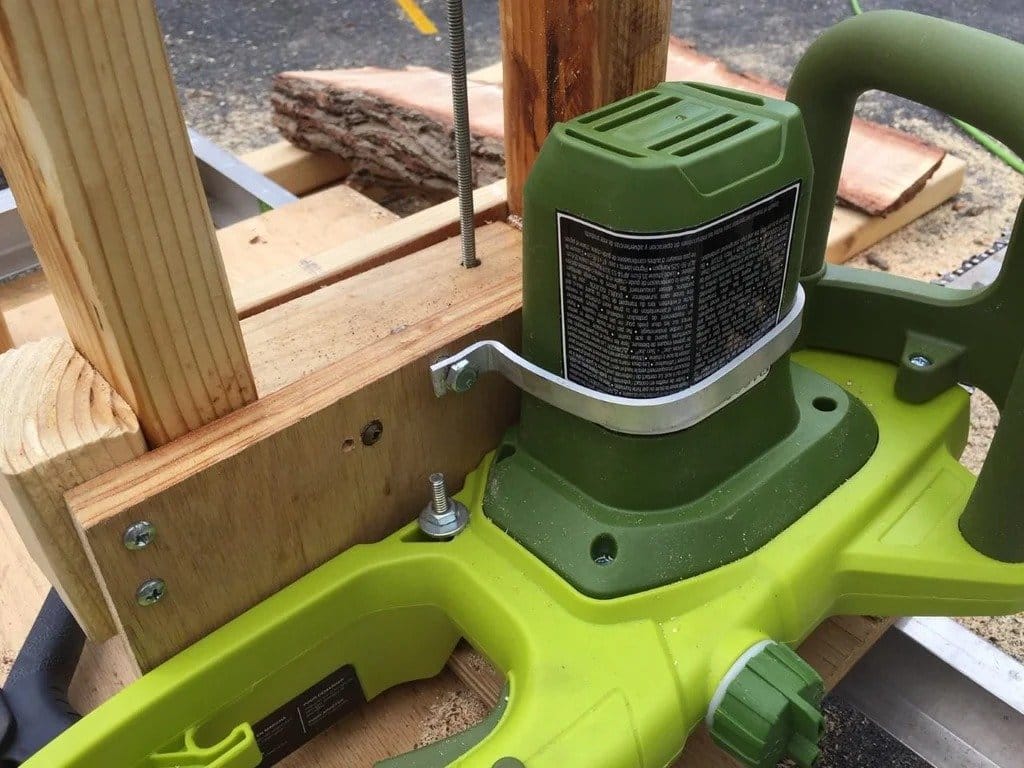 Step three: a crank
The platform is moved with a rope, one end of which is fixed on the ladder, the other is screwed onto the knob.
The height of the chainsaw bar is adjusted with a pin. Twisting the pin, the platform with the chainsaw rises, unscrewing it – lowers.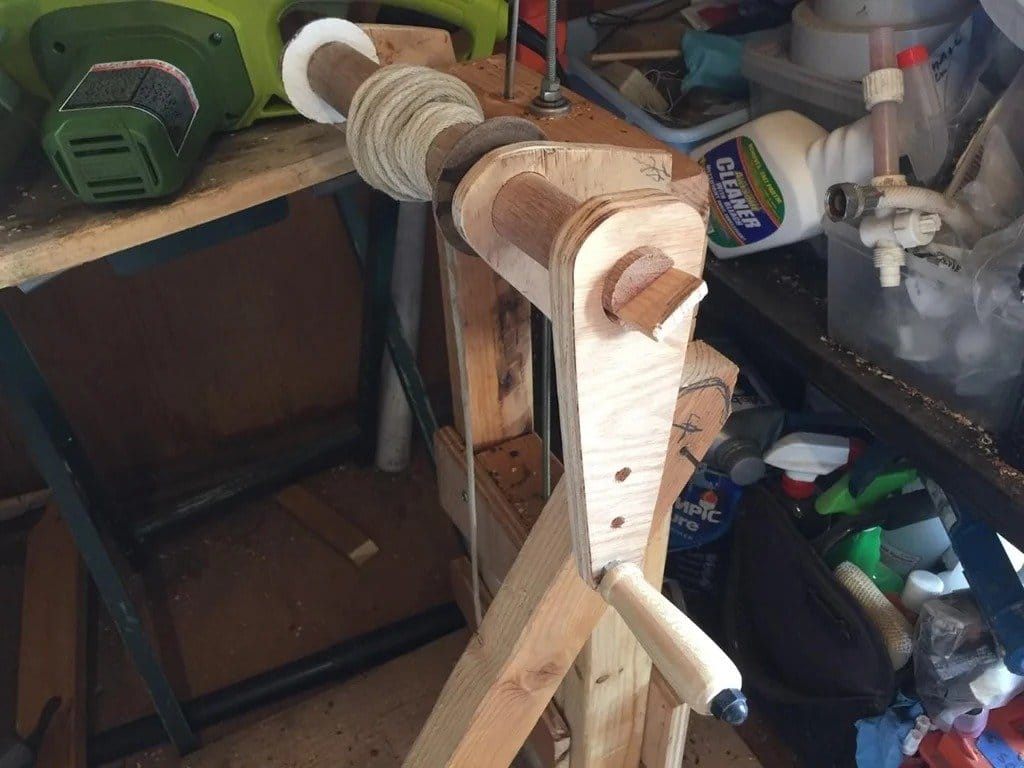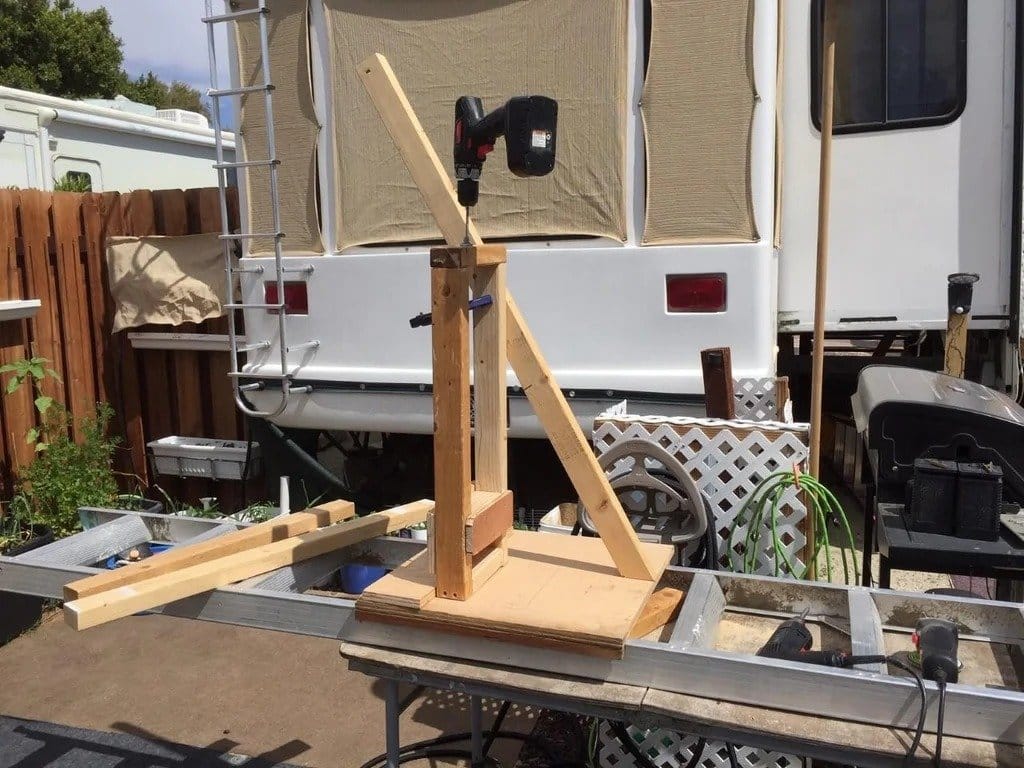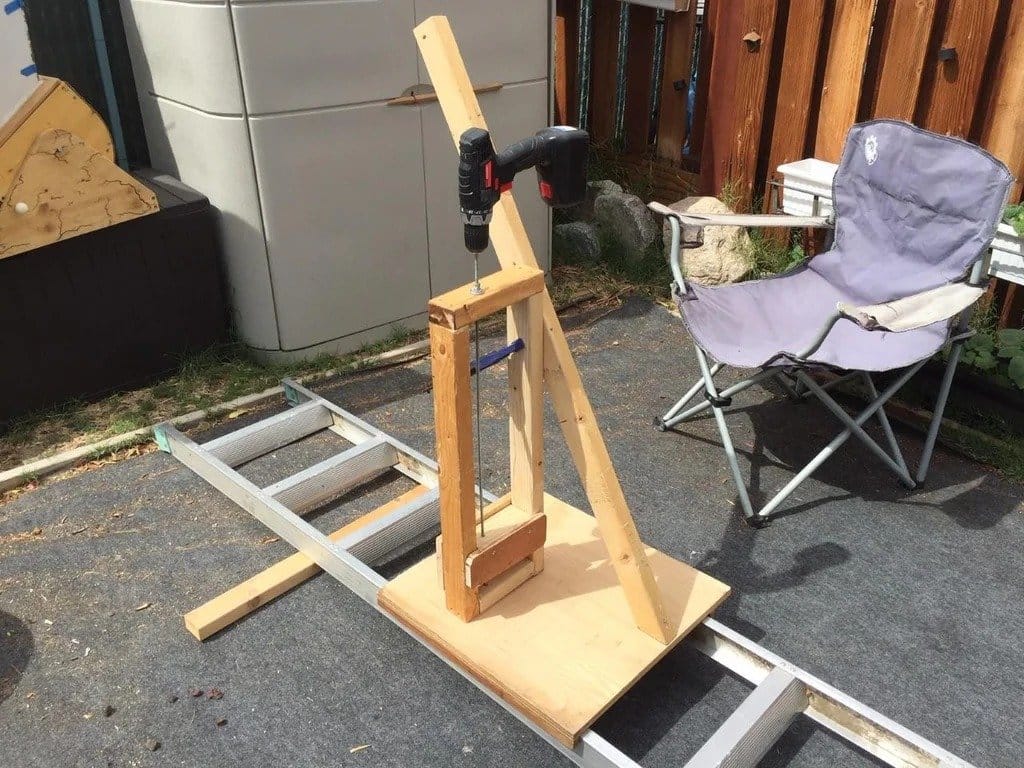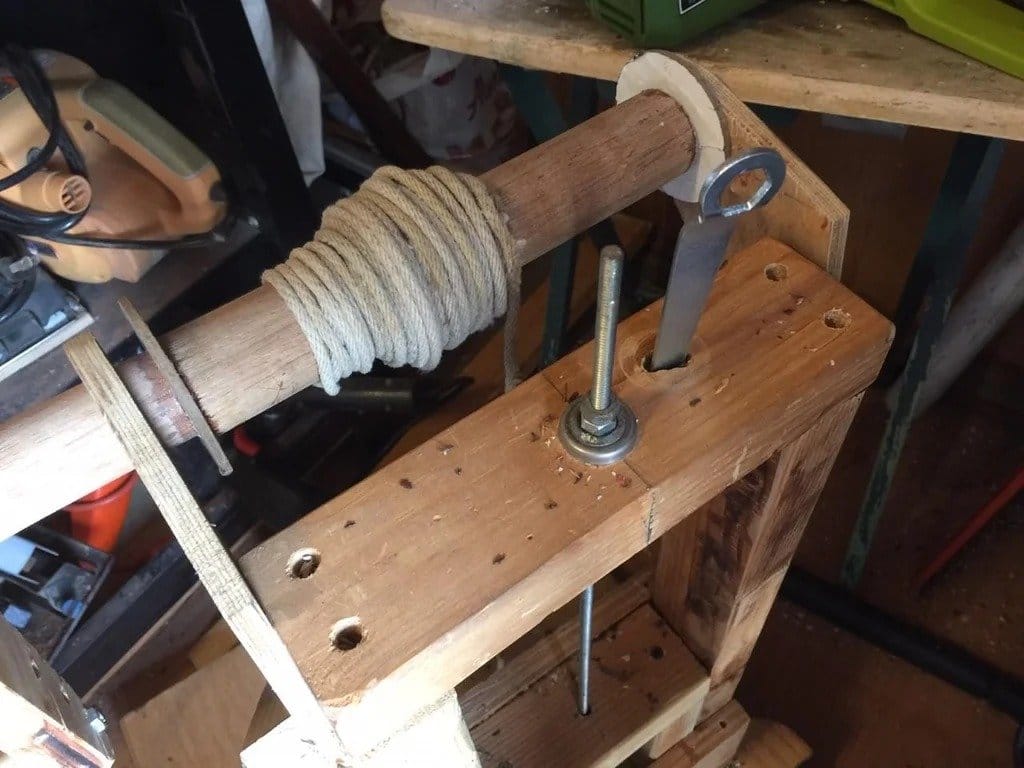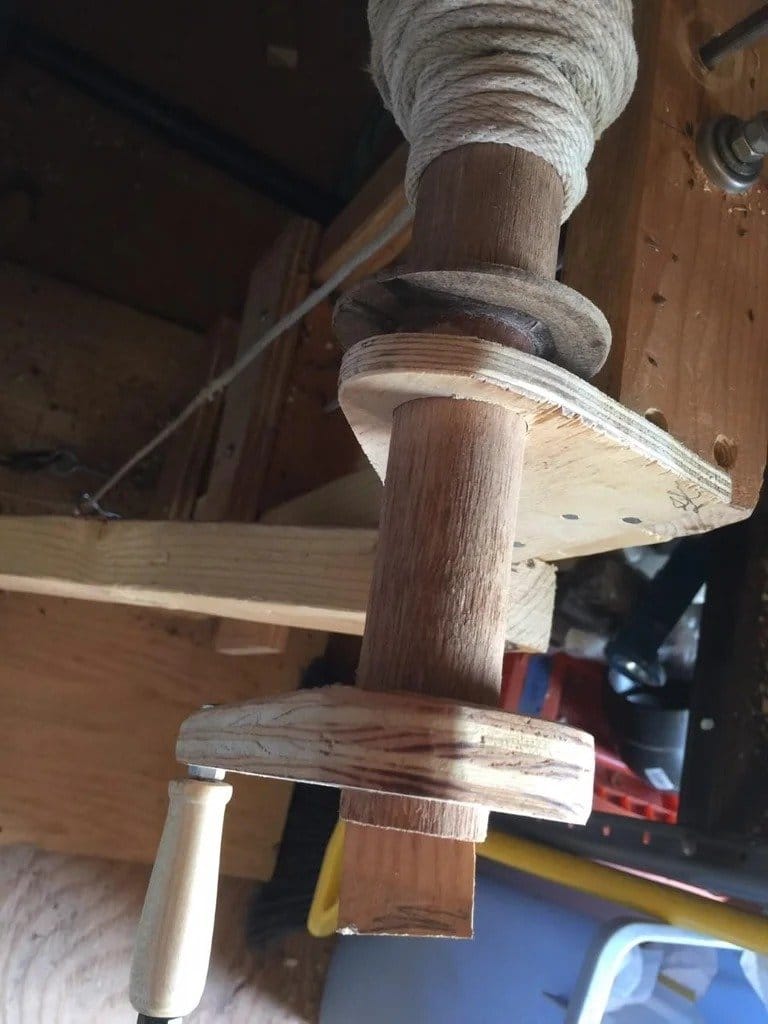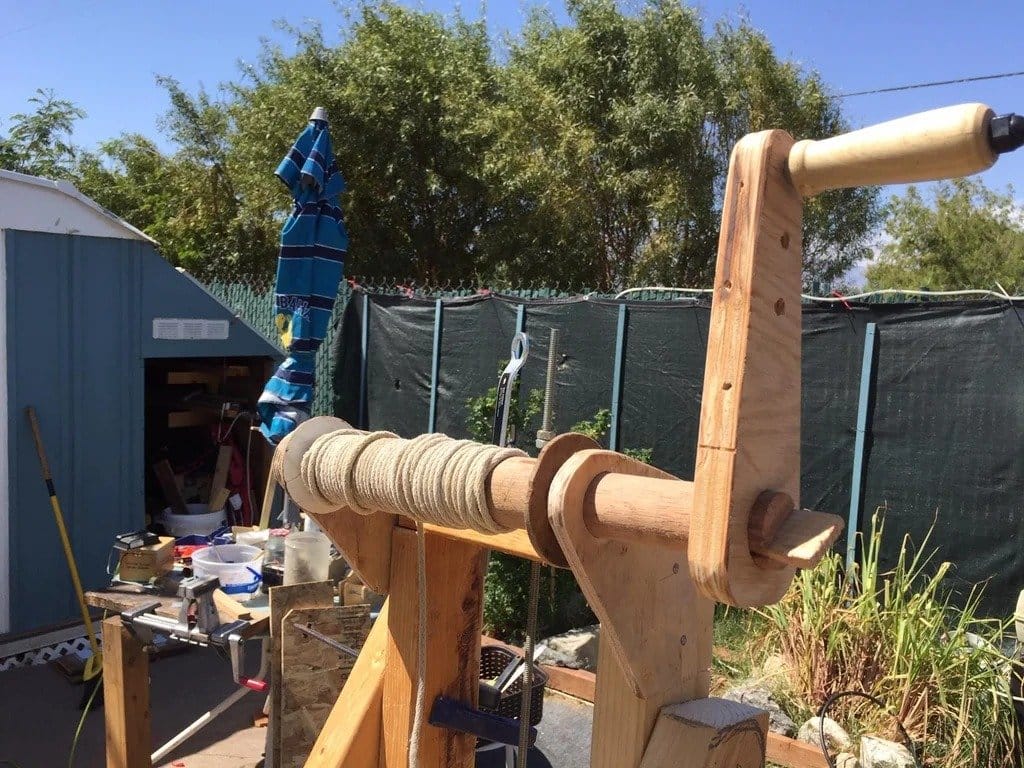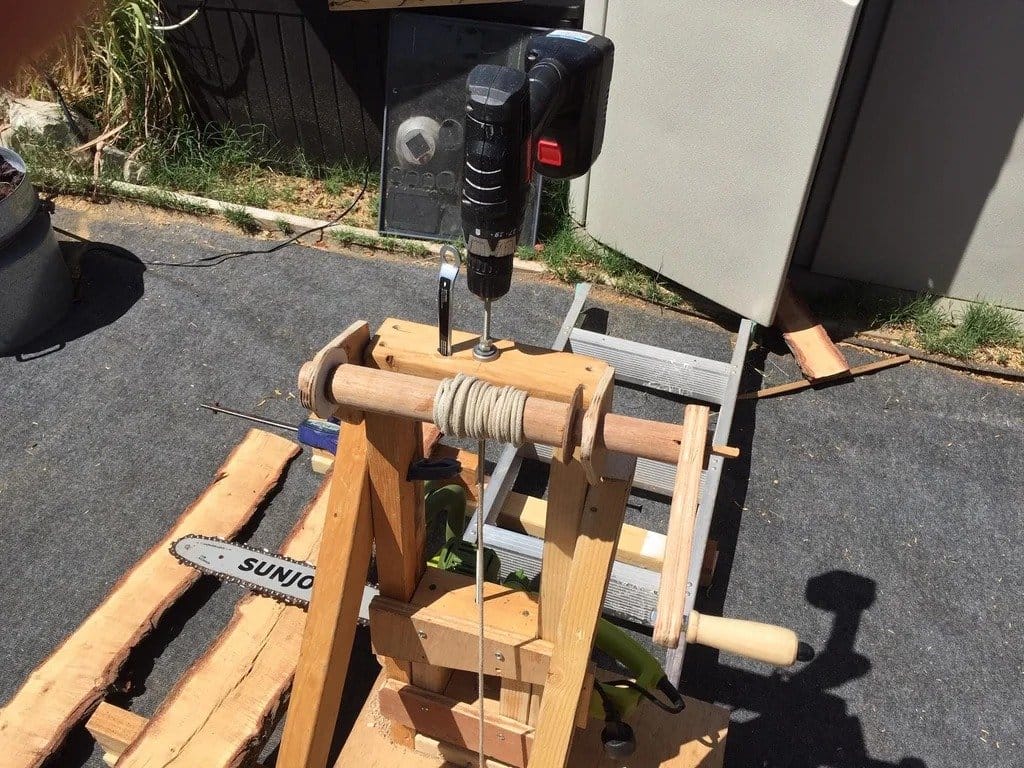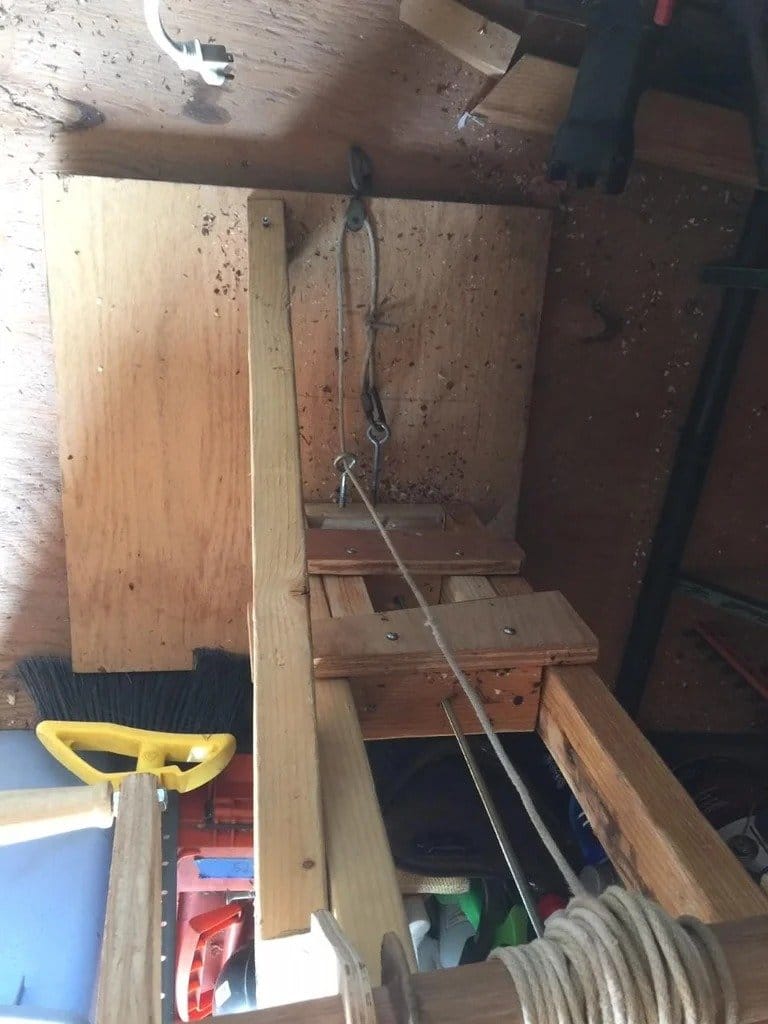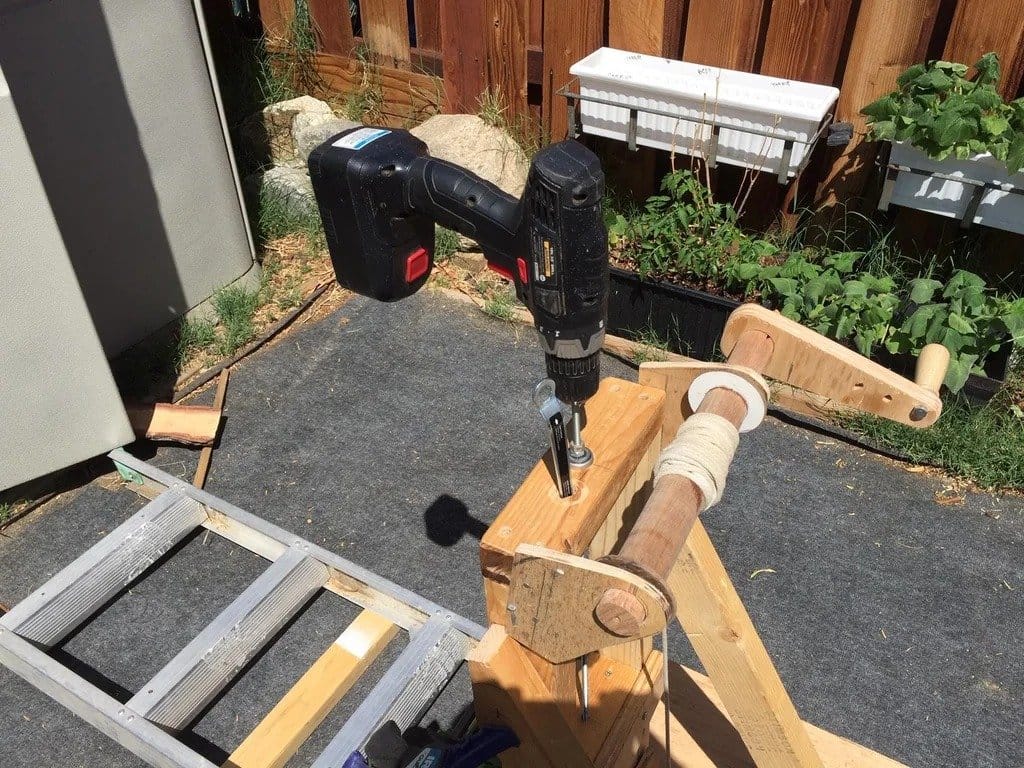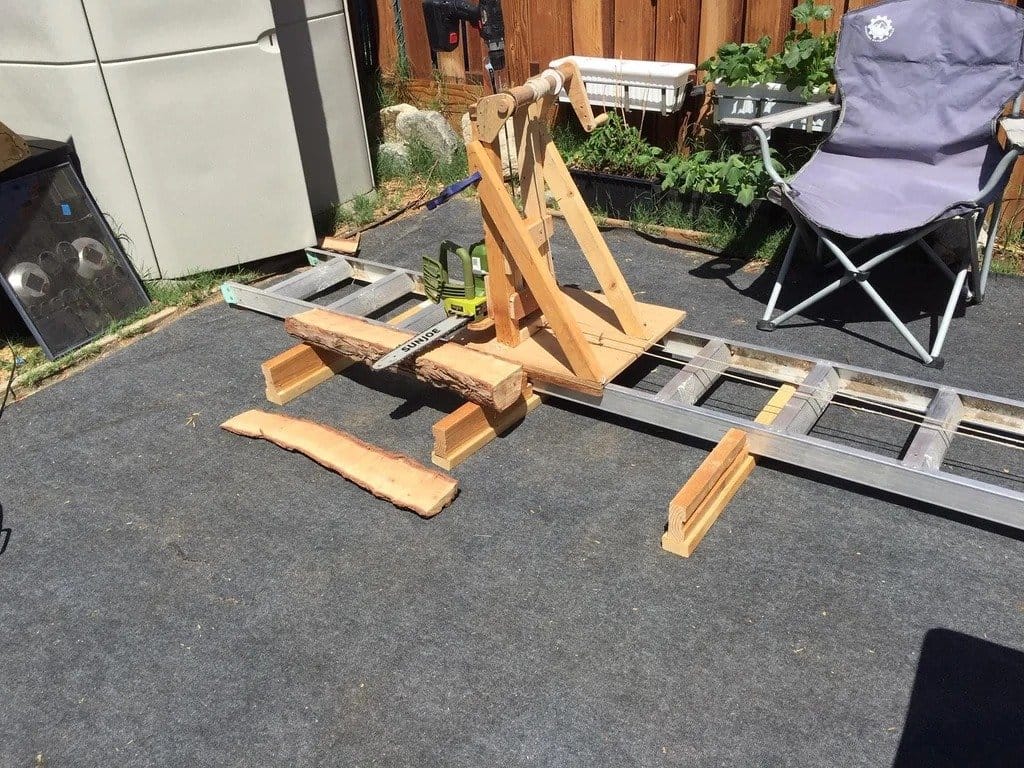 Step four: the base for the logs
The master placed the logs across stairs are two bars.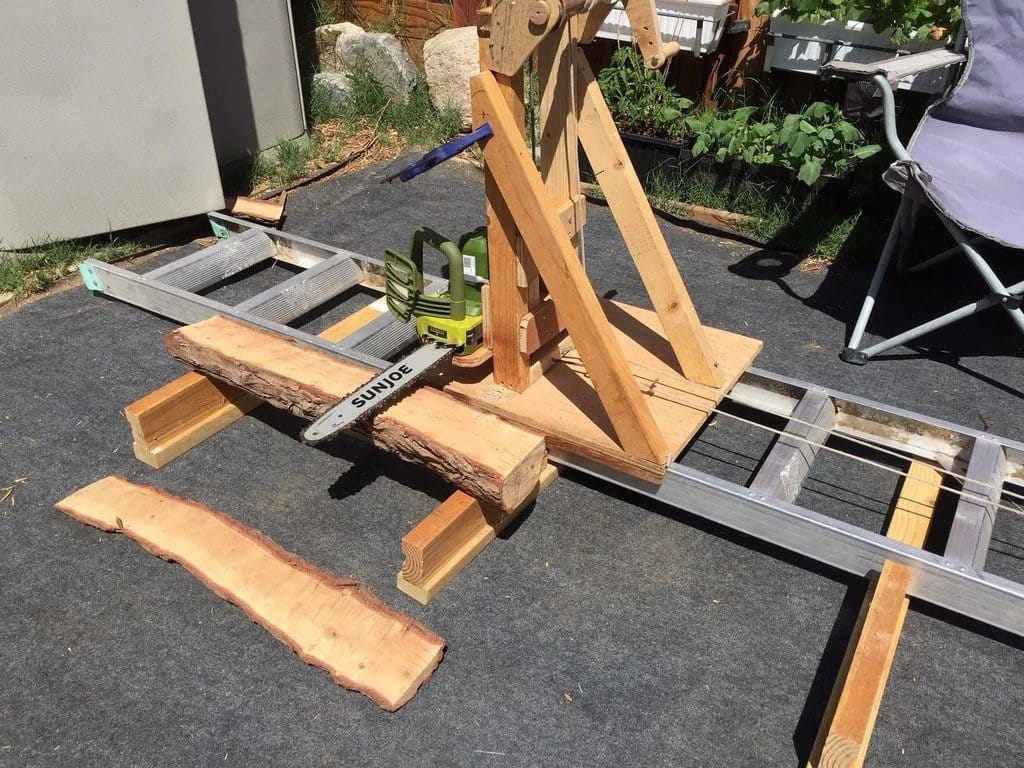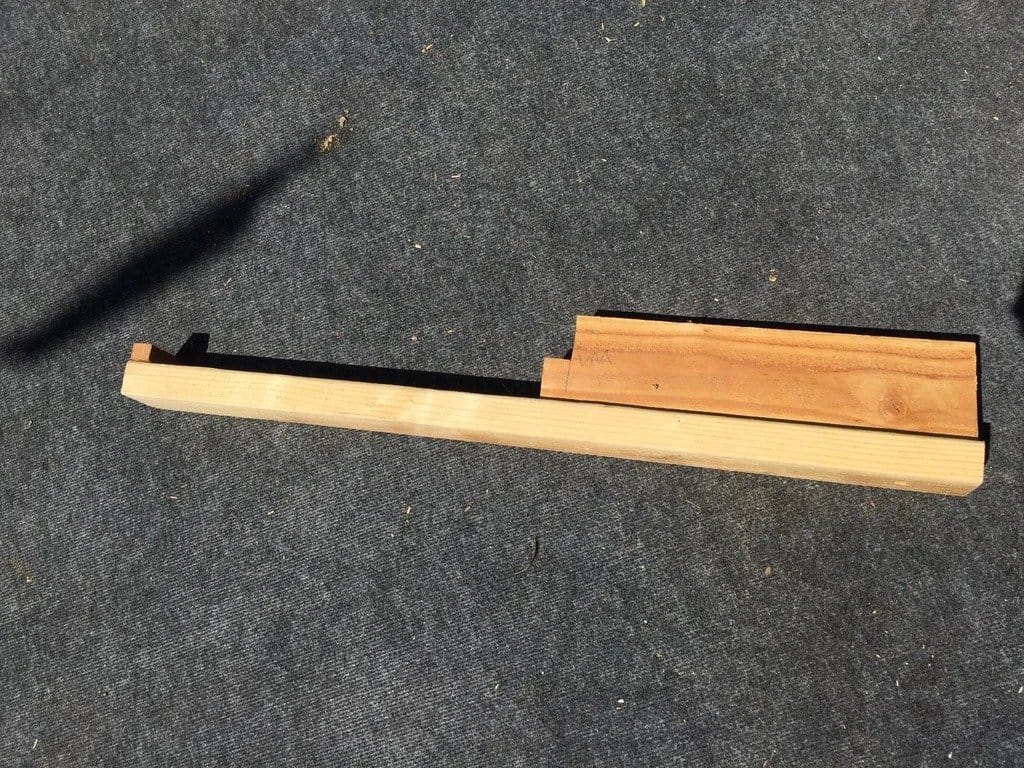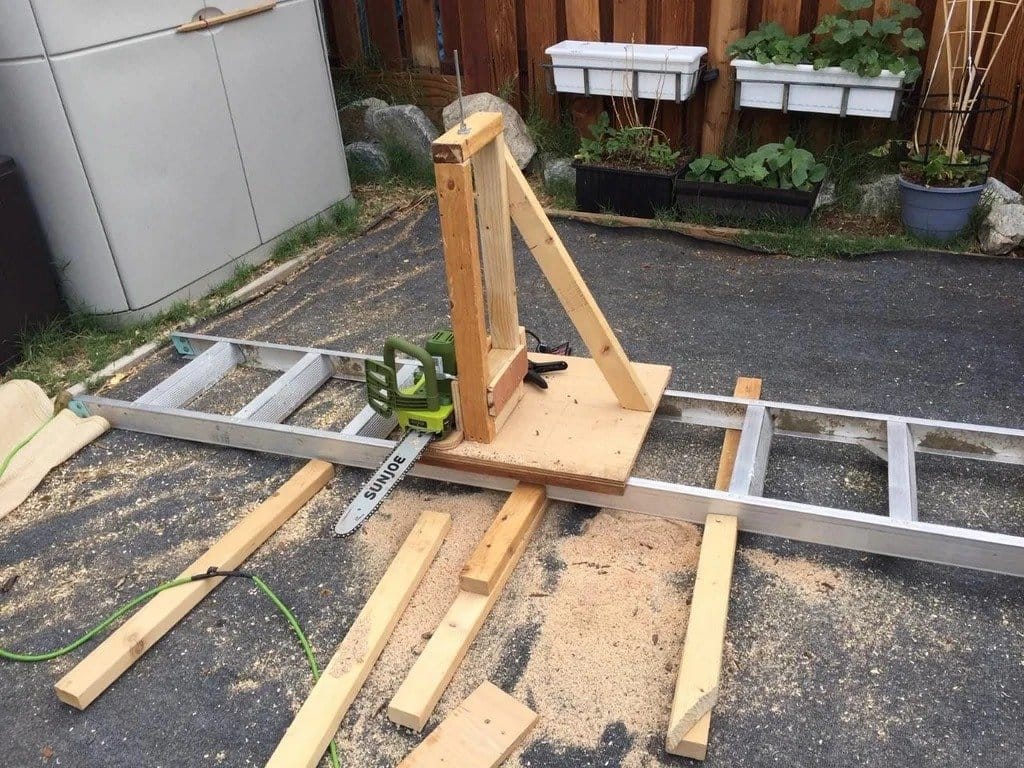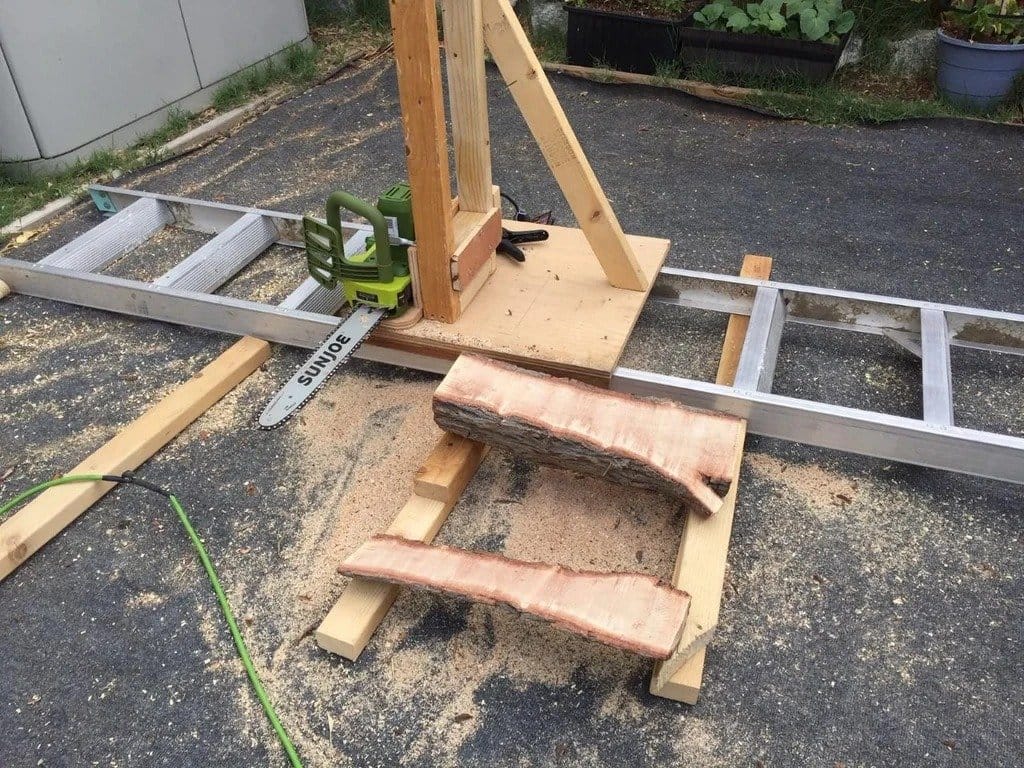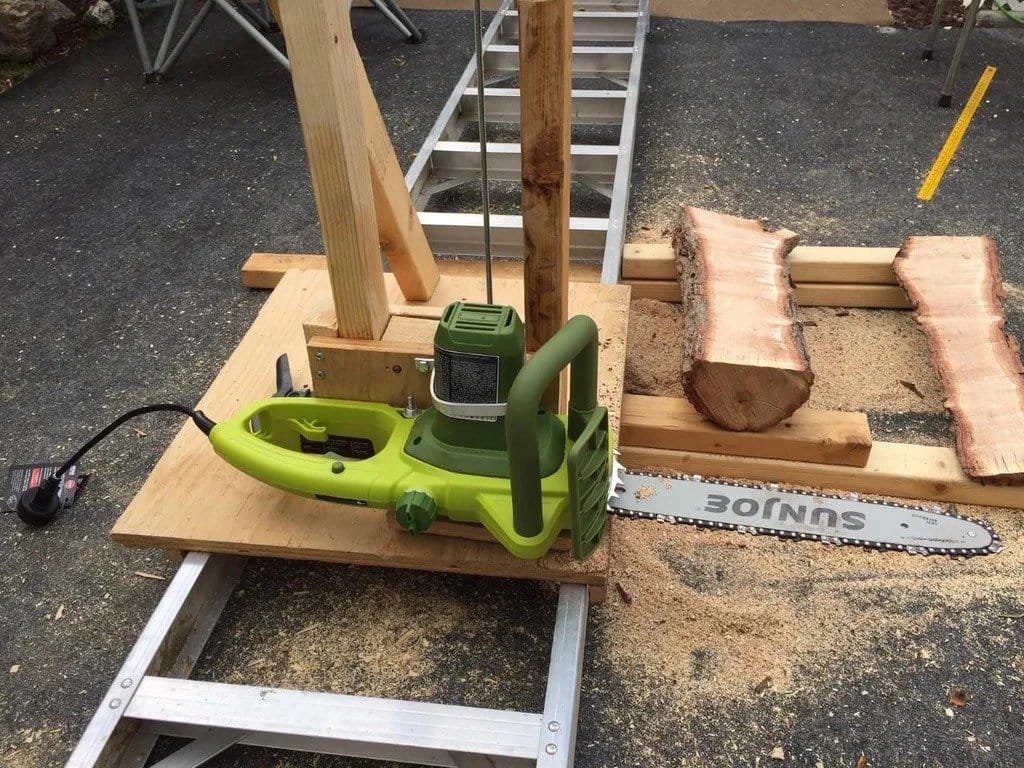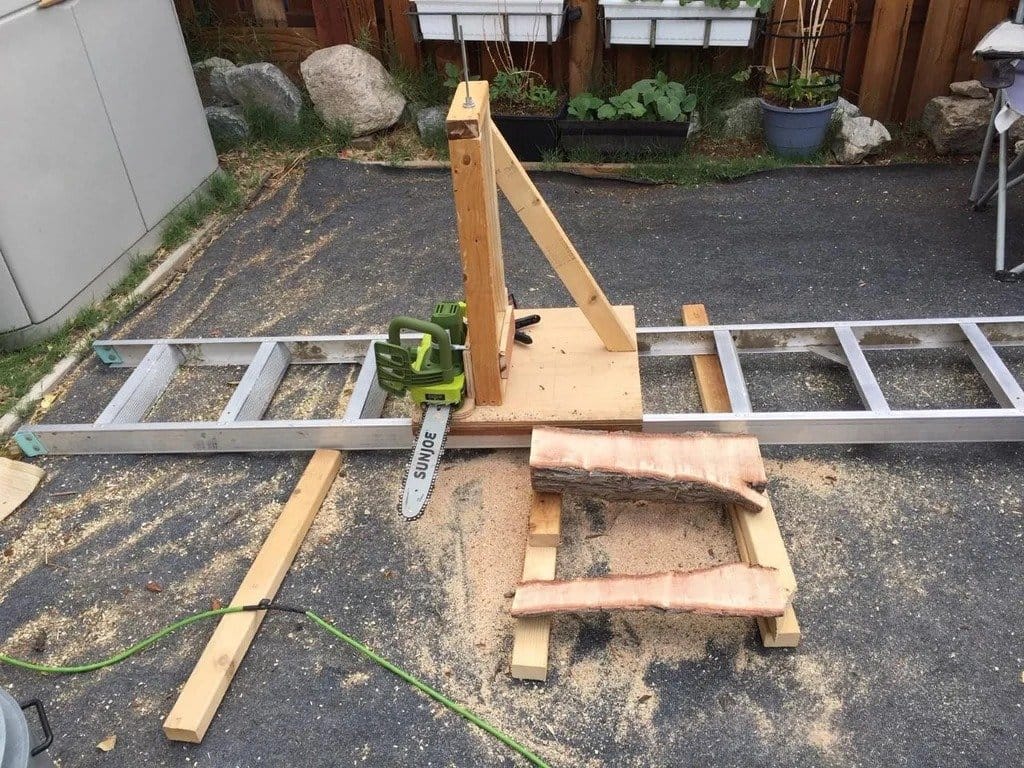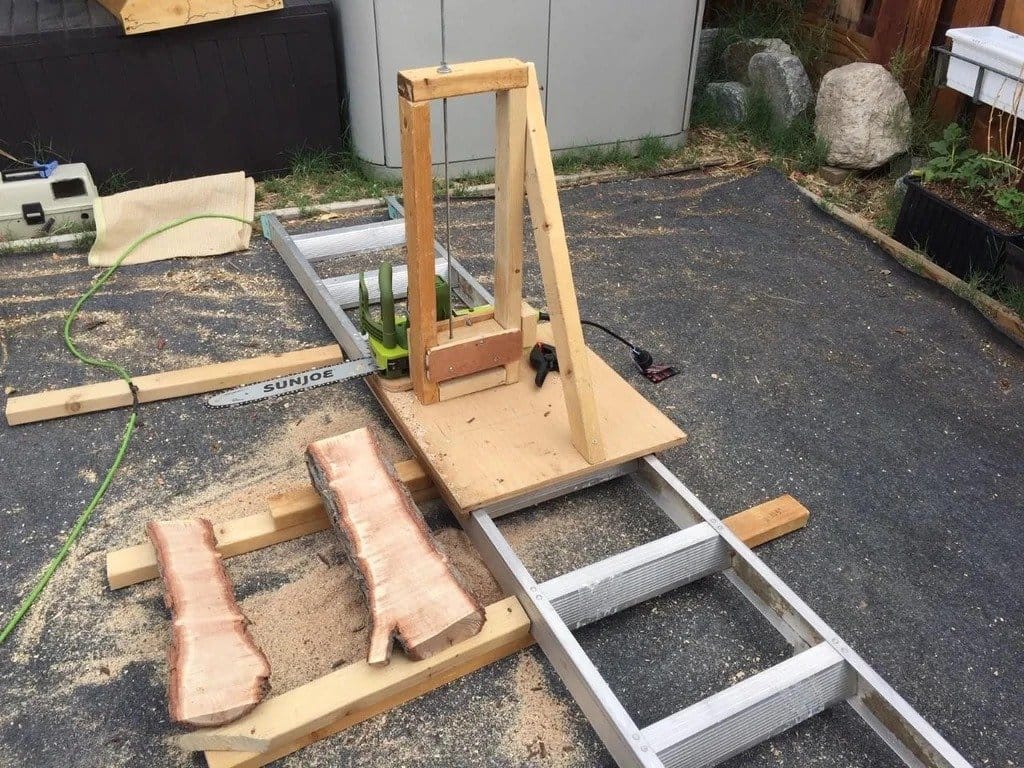 In principle, everything is ready. It remains only to test such a machine.