DIY
Tool for carrying large-sized sheet building materials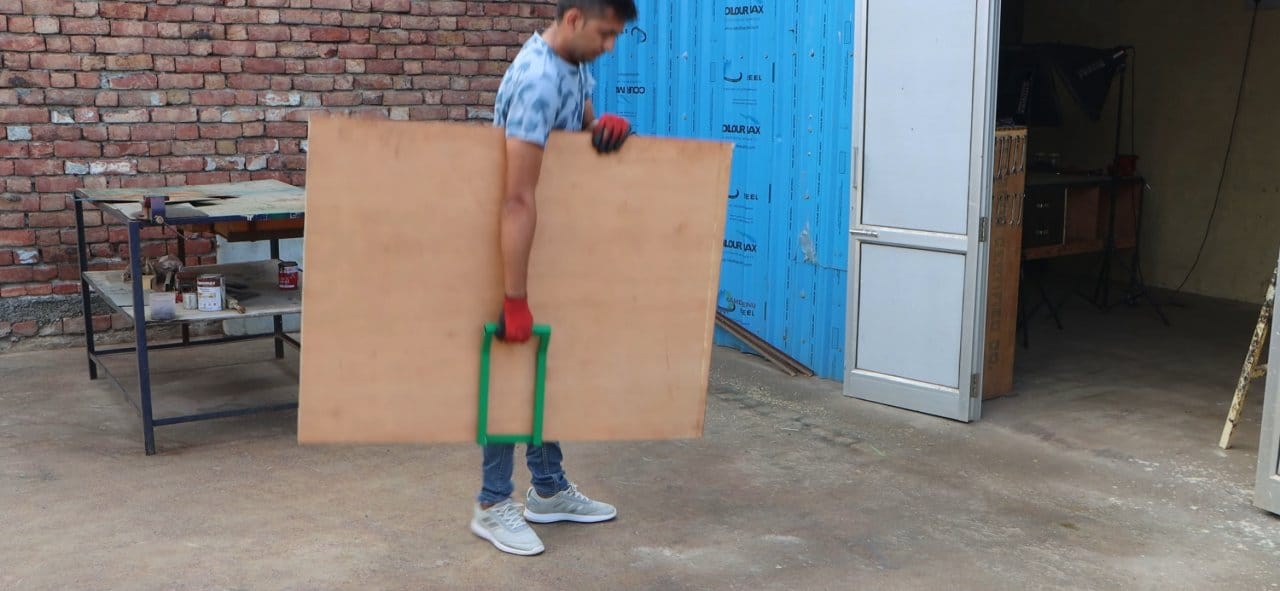 Good day, dear homemade friends! Often, when building something, we need to transfer large sheets, it can be sheets of drywall, chipboard, OSB, etc. Transferring them alone is a rather difficult task, not only because these sheets are relatively heavy, but also , because they are simply inconvenient to grasp. So, just in this article, we will consider in detail the manufacture of such a tool that will facilitate these tasks for us. The tool itself will be a fairly simple design and consist of simple improvised materials, its assembly is very simple, and therefore I recommend that everyone assemble such a tool, since such a thing will definitely come in handy on the farm more than once. Well, well, I think you shouldn't delay with a long preface, let's go.
To make a manual carrying of sheet material, we need the following, namely:
– Profile square metal pipe
– A small piece of rectangular shaped metal pipe
Of the tools we also need the following:
– Bulgarian
– Cutting and grinding discs for a grinder
– Welding machine
– All the necessary attributes for working with a welding machine
– Ruler
– Vise
– Marker
– Some paint to give a more aesthetic look to homemade products and protect it from the harmful effects of corrosion.
– Hammer
Making manual carrying of sheet material:
First, we need to find a section of a shaped square metal pipe. From this very pipe, we will make the so-called frame of our structure. Here we do not need any over-reliability, because all the same, with our bare hands we will not be able to lift too heavy sheets and, accordingly, we will not give a large load on the tool. Therefore, I recommend choosing the material as light as possible in order to make it easier for yourself to use this tool in the future.

Having decided what kind of metal profile pipe you will use, we proceed to the next assembly step, namely now we need to cut a pair of absolutely identical segments from the square profile pipe you have chosen. You choose the length of these segments individually for yourself, or rather for your specific tasks. Since the homemade product is quite simple and since you are going to collect it for yourself, I recommend making several such pieces of different sizes, under sheets of different sizes, respectively. The author of the homemade product, in turn, measured 45 cm.

Having measured the required length of square metal pipes, we proceed to sawing them off. We will saw with the help of an ordinary grinder and a cutting disc on it. We clamp the pipe in a vise and carefully saw off the segments of the required length along the previously left marks. We try to saw off exactly at a right angle, this is necessary so that in the future our homemade product does not warp during assembly.

We continue to work on our just sawn off pieces of square metal pipe. Now we will have a rather responsible and "jewelry" moment. In order for our homemade product to be used, the handle for which you must hold on must be at some distance from the object being carried. For this, with our profile segments, we need to do the following, namely, take and bend. This will not be easy to do. We put two segments next to each other and on both we put marks approximately stepping back from the edge 10 – 12 cm. And with the help of a marker we draw triangles, approximately the same as, but the photo given below.

Again we clamp our blanks in a vice and, armed with a grinder with a cutting disc, we begin to saw off the triangles, according to the marks just applied. This is where you must show your accuracy, it is important not to cut off the ends completely and thereby leave one edge of the square pipe untouched. Then we will carefully bend the pipe along this saw cut. This method is much easier than welding on more sections of a profile pipe at an angle, and even at the same angle.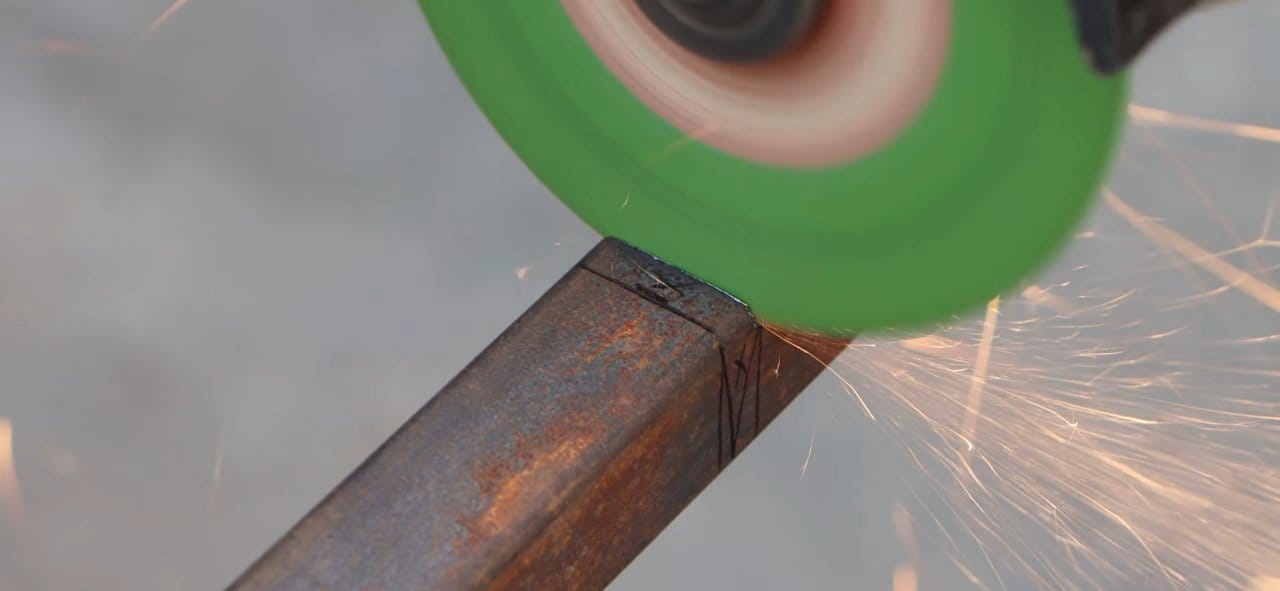 Having cut out the necessary grooves, you should get blanks as similar as possible to those shown in the photo below. The next step, as you probably already guessed, these very parts should be bent, here, depending on the metal you choose, you may need a hammer. But be extremely careful, as weighing on one side of the pipe, your structure may break, the main thing is to bend both parts at the same angle, and then grab everything by welding.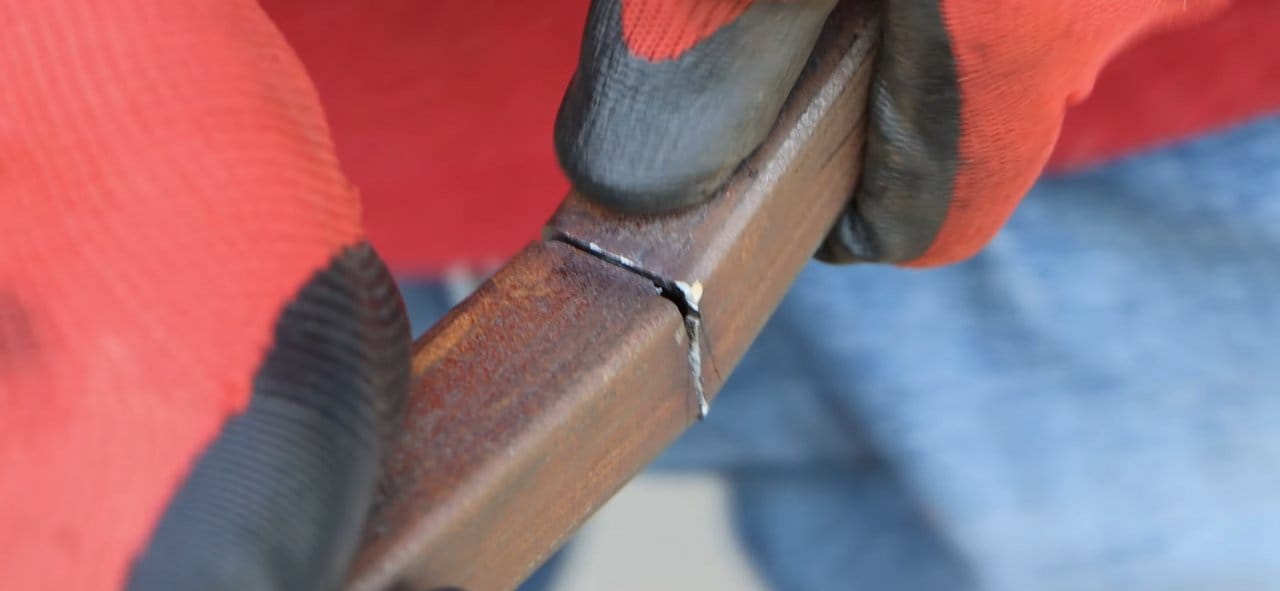 Further, before welding itself, simultaneously clamp two workpieces in a vice, this is necessary in order to ensure the most similar angles, and this is important since a skewed tool will be quite difficult and, first of all, not convenient to use in the future. Having aligned and once again making sure that both blanks are the same, we weld them together. First, you just need to grab, and then thoroughly boil in a circle, all the joints.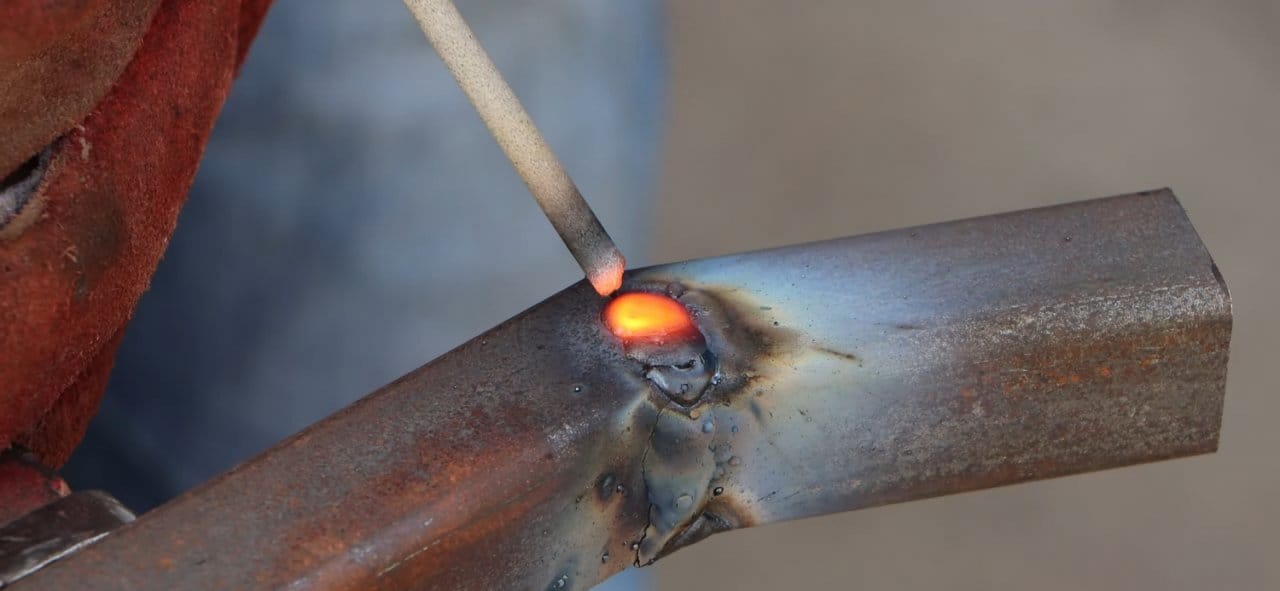 After welded the joints and made sure of the reliability of the welds. I recommend that you, just as the author of the homemade product did it, take and properly grind the welded seams. For the most part, this does not affect anything, but it will greatly transform the appearance of the finished product.

Then we move on to making an important part of our design. Namely, to the part on which the sheet material you are transferring will "lie". For this very part, we need to get a small piece of some metal pipe with a rectangular cross section. We cut off a length of about 10-15 cm from this pipe.The stability of the transferred sheet depends on the length of this section, that is, the smaller this part, the harder it will be to balance with the sheet, the wider, the easier, but the structure itself will weigh heavier, so each decides for himself how long to cut this part.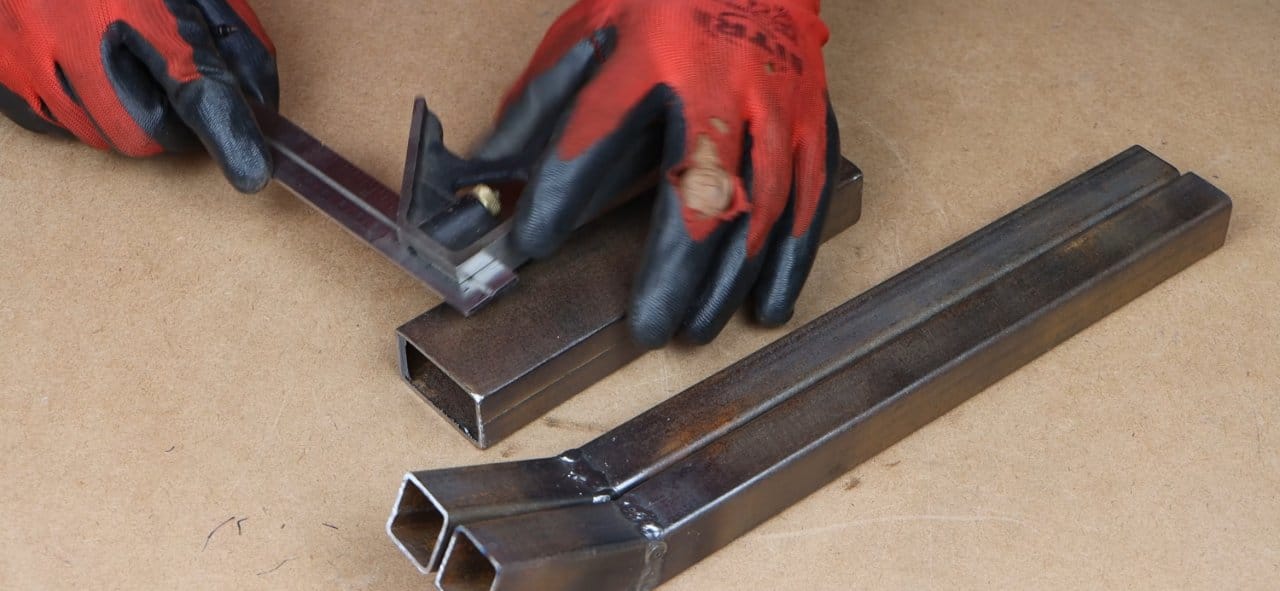 We continue to work with this pipe, after we have adjusted the length we need, this very pipe must be cut lengthwise, thereby making it "P" shaped. But only the edges of this "U" shaped part should not be equal. One part should be shorter than the other. The longer side will be welded to our previously prepared blanks, and on the short side we will have sheets. It is necessary to shorten the second side in order to be able to put and remove the sheets at an angle, this will naturally facilitate the process of unloading and loading the sheets. In fact, on the second side, we only need a small flange, only so that the transferred sheet does not slide off.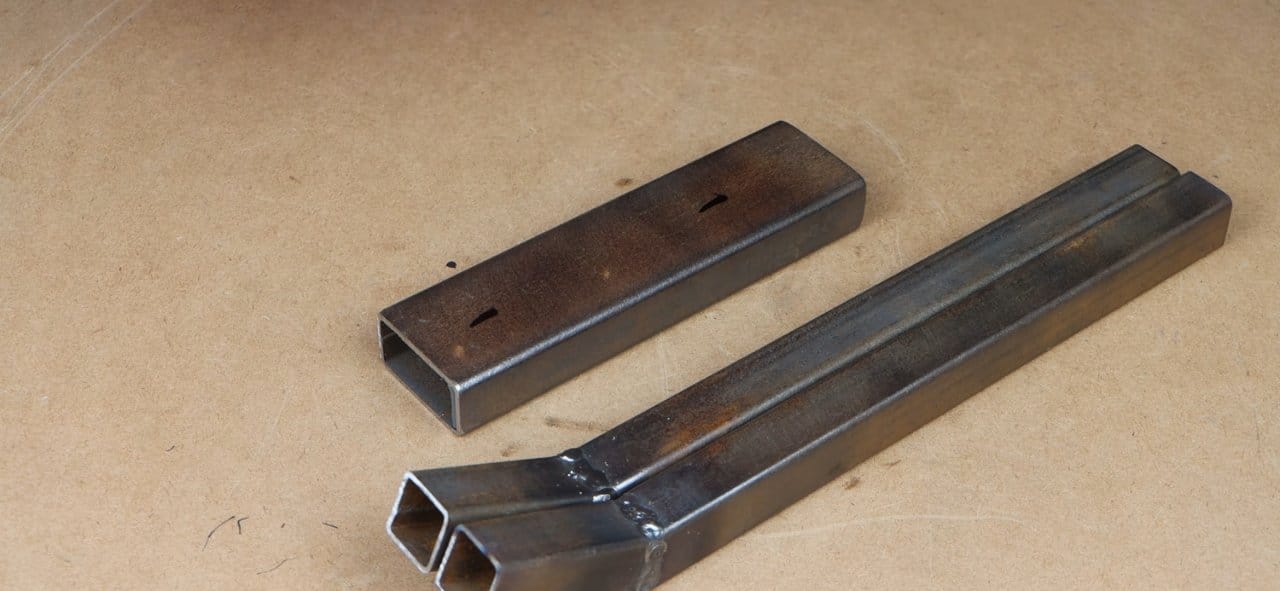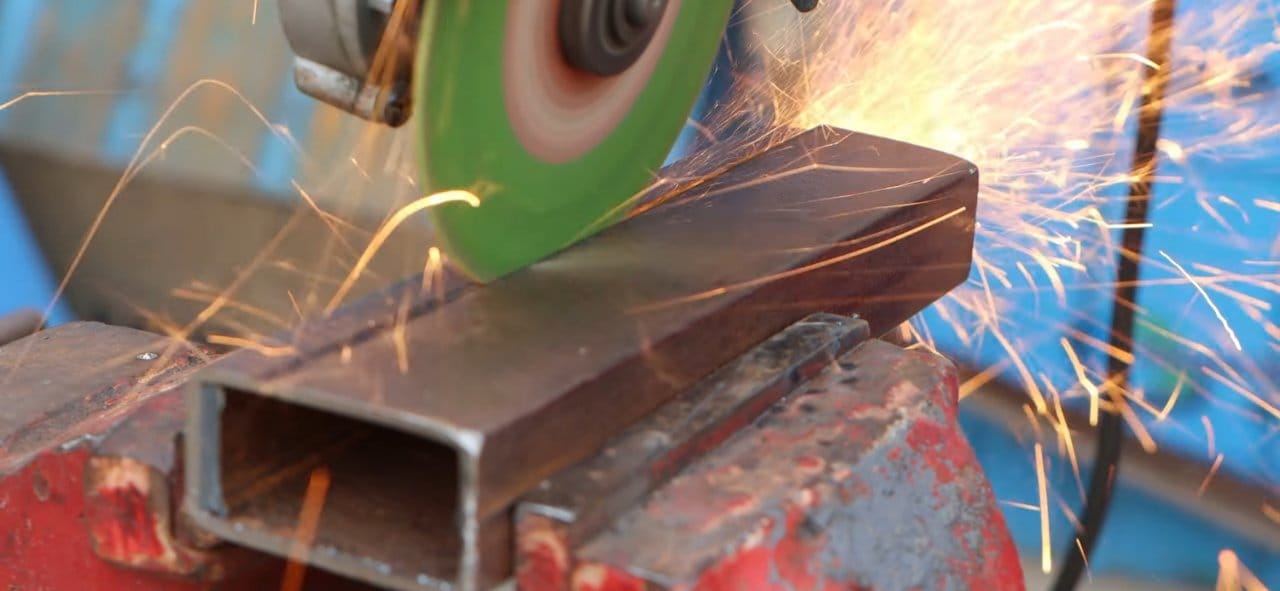 Having cut off the excess parts from the rectangular pipe, we weld it to our previously manufactured workpiece as described earlier, namely the wide side to the square workpieces, on the opposite side of the bent elements (see photo).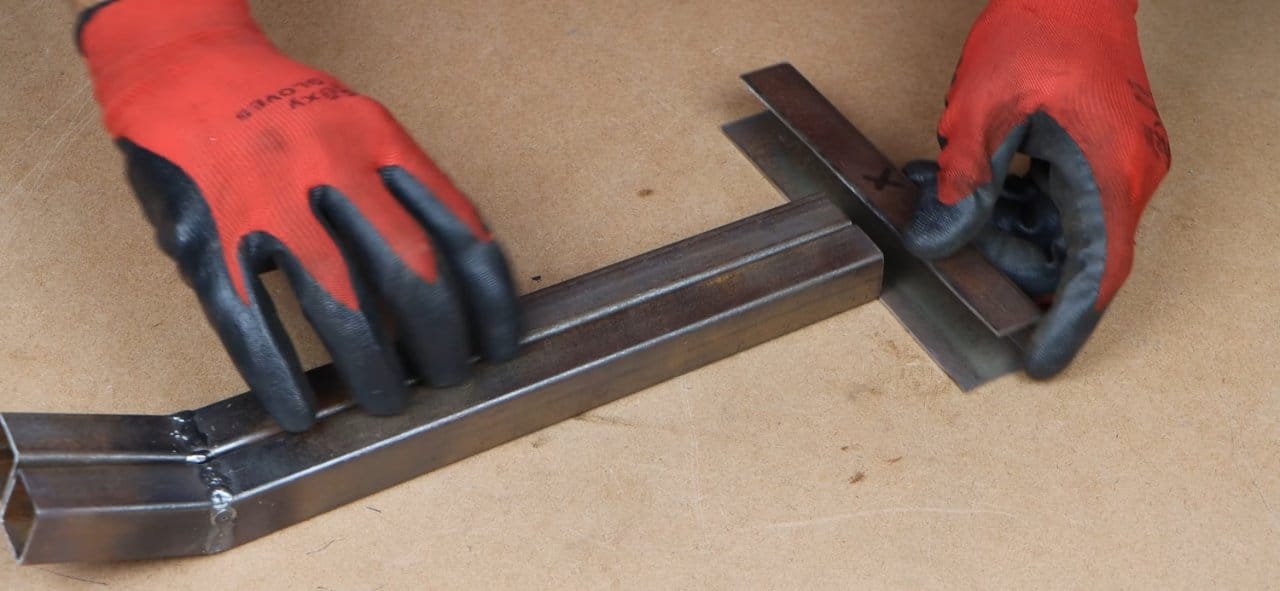 Next, on the back side, we need to weld the handle, which we will hold on to when carrying the sheets. For this very handle, it is necessary to take the same pipe with a square cross-section and cut off from it a segment of a length equal to the length of the previously welded "P" shaped part. Cut off and weld on. I also recommend wrapping something around this handle for a comfortable grip. For example, you can buy a cheap braid on the steering wheel of a car, and sheathe the handle with it.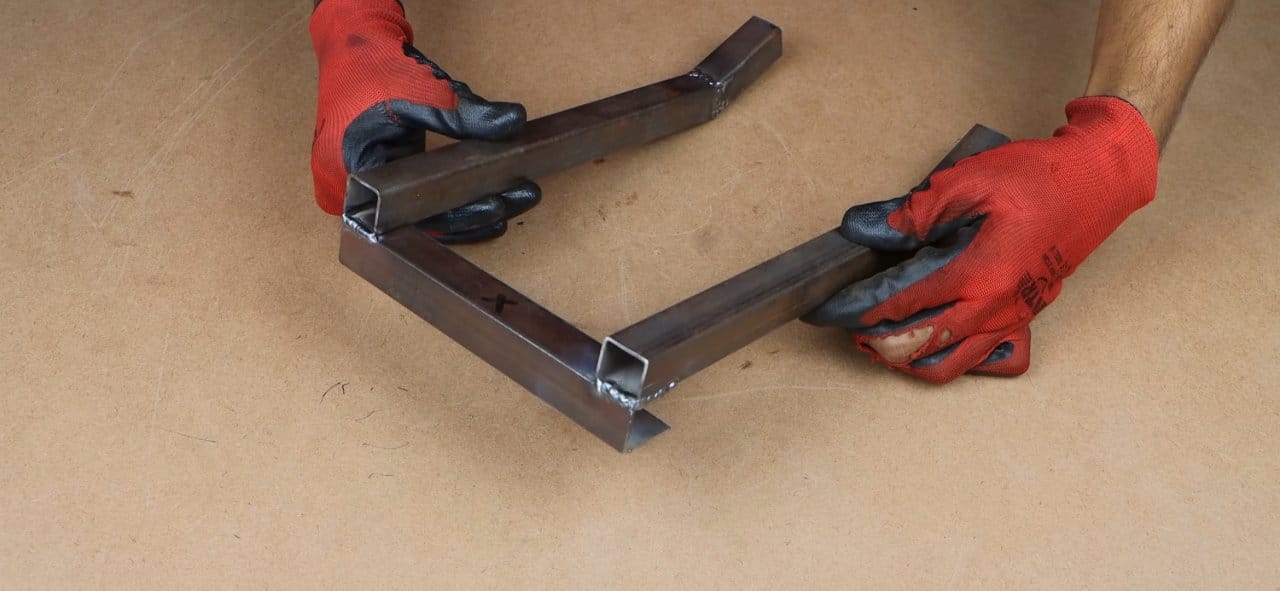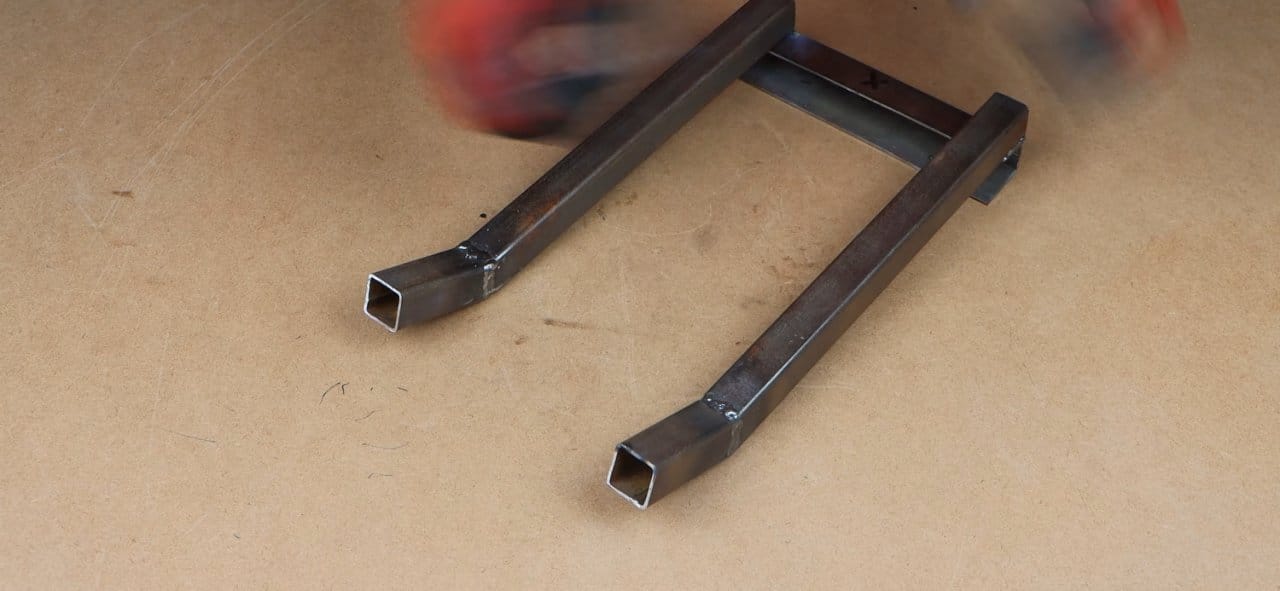 Well, the final stage of the assembly is painting, no matter how difficult it is to guess, this stage is not at all necessary, so you can skip it, but if you want to give the homemade product an aesthetically finished look and want it to serve you as as long as possible, it is still worth painting.

You're done! Now you can easily carry large sheets of something alone, without distracting anyone from your business.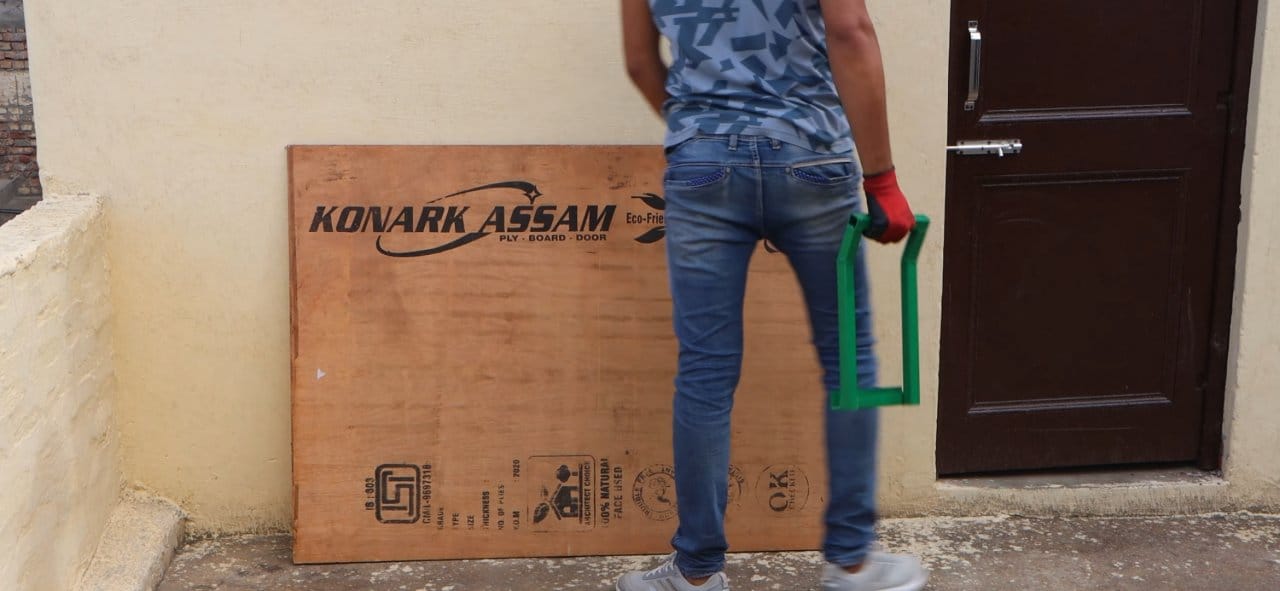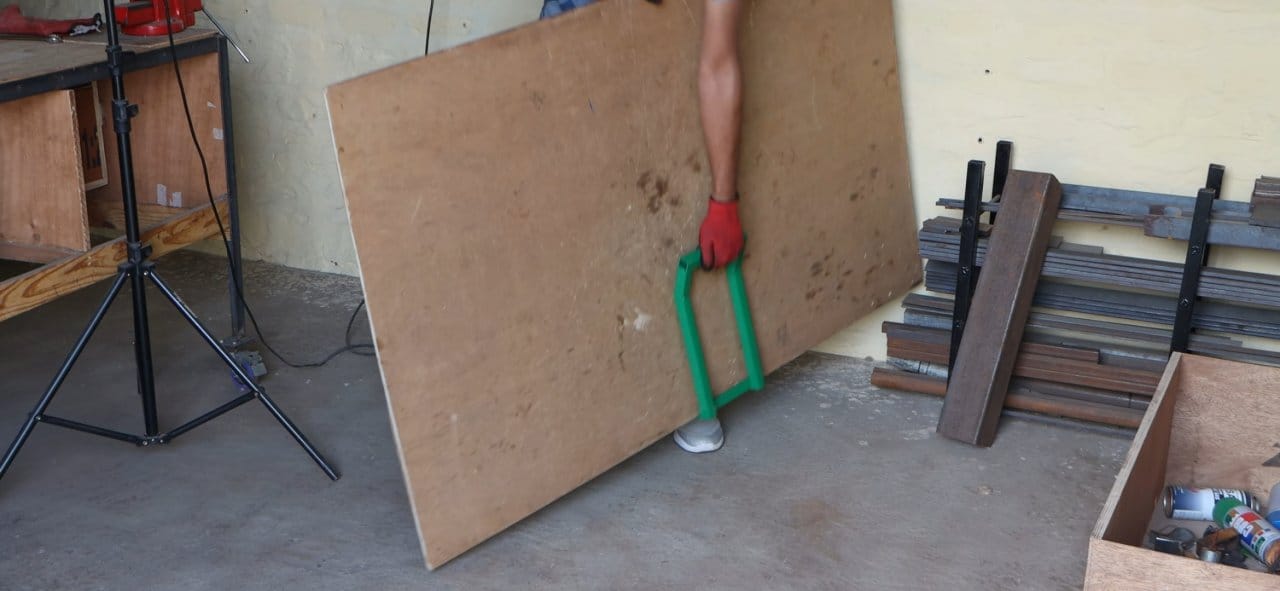 Here is a video of the author of the homemade product:

Well, thank you all for your attention and good luck in future projects ktah do-it-yourselfers!