DIY
Assembling the clock on a breadboard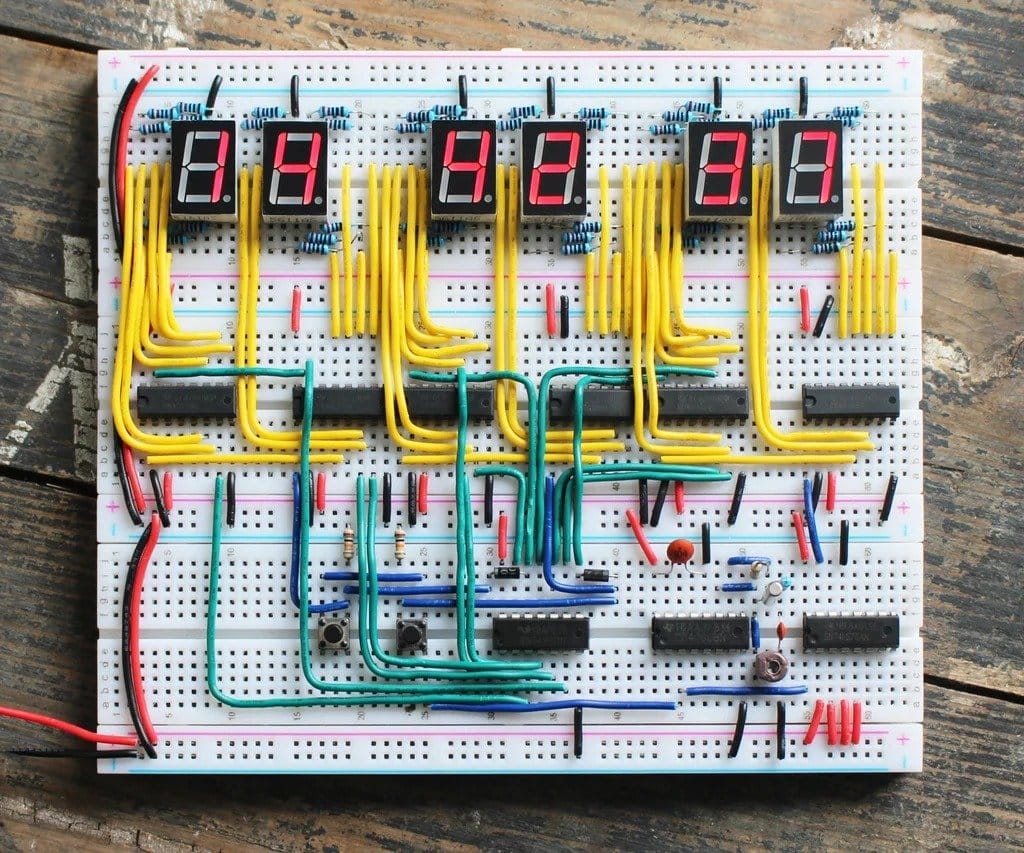 In this article, a DIY master will tell us how to assemble a clock on a breadboard. The circuit uses several integrated circuits and a 32.768 kHz crystal.
Tools and materials: -7-segment display with a common cathode – 6 pcs: -CD4026 IC – 6 pcs; -CD4060 IC; -SN7476 IC;
-SN7411 IC; -Button – 2 pcs; -Resistors 220 Ohm x42 pcs; -Resistors 10 kΩ x2 pcs; -Resistor 2.2 kΩ; -Resistor 1 MΩ; -1N4007 Diode x2 pcs; -Ceramic capacitor 100 nF;
-Ceramic capacitor 33 pF; -Trimmer capacitor 5-45 pF-32.768 kHz crystal; -Breadboard;
-Wire with a solid core 22AWG;
Step one: preparing the breadboard
First you need to prepare three prototyping boards. One side of the two boards (opposite to each other) must be cut off. Then you need to connect the boards, and then the bus of the boards using jumpers.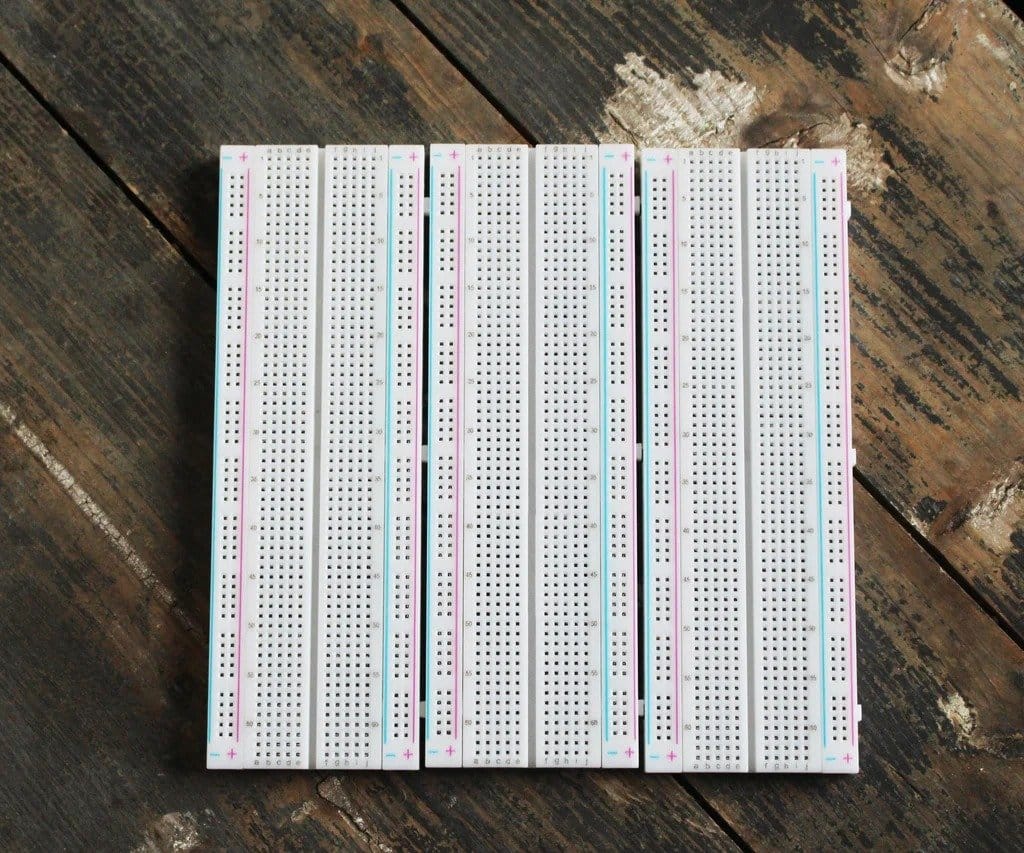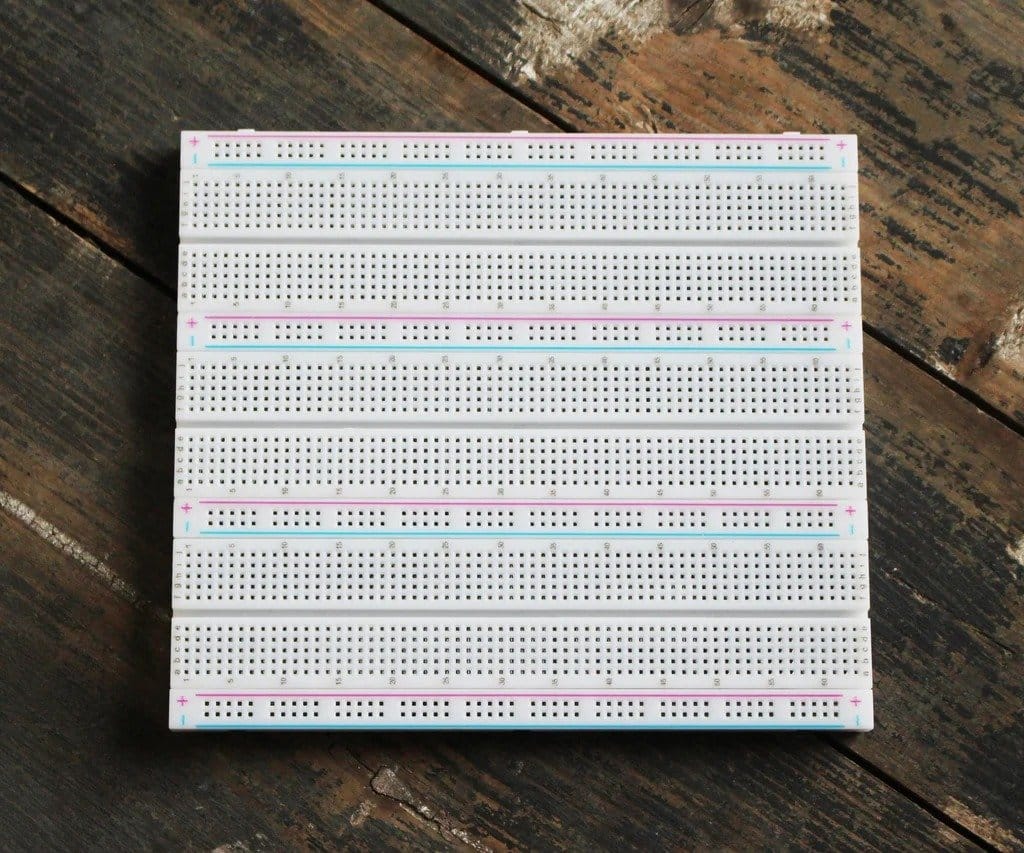 Step two: indicators
The first part that is mounted on the indicator board.
This clock uses 6 red 7-segment single-digit displays with a common cathode (5611AS).
Connect the cathode to the top power panel using small jumpers.
If you connect the segments directly to the 4026 chip, the LEDs will go out, so you need to connect a resistor to each segment.
To calculate the resistor value, use the following formula: R = (Vs – Vled)/Iled.
R = resistance
Vs = source voltage = 5 V
Vled = LED voltage = 1 , 8 V
Iled = desired LED current = 20 mA
R = (5 – 1.8)/0.02 = 160 Ohm
After installing the indicators, add resistors to the board as shown in the images, while making sure that none of the pins are touching.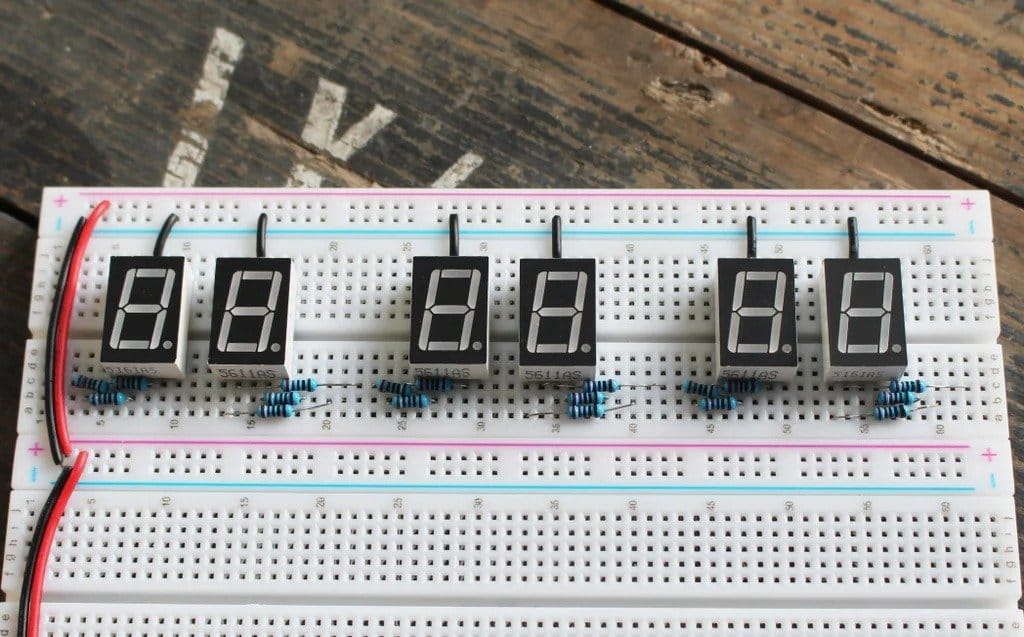 Step three: microcircuits
The 4026 counter performs a very simple function. It receives electrical impulses at the input, counts their number, and outputs signals suitable for displaying the received number on a 7-segment display. The counter has several control pins, such as a reset, as well as a pin through which the carry flag is passed.
Each 4026 can only drive 1 indicator, so to display tens you need to connect the ones pin to the tens sync pin:
Pin – 5 & gt; Contact – 1 (from IC 1 & gt; 2, 3 & gt; 4 and 5 & gt; 6)
Other chips are connected as follows:
Contact – 2 & gt;
Contact GND – 8 & gt;
Contact GND – 15 & gt; GND (Only on IC 1 and 3)
Contact – 3 & gt; 5V
Contact – 16 & gt; 5V
Segment – A & gt; Conclusion – 10
Segment – B & gt; Output – 12
Segment – C & gt; Output – 13
Segment – D & gt; Conclusion – 9
Segment – E & gt; Output – 11
Segment – F & gt; Output – 6
Segment – G & gt; Output – 7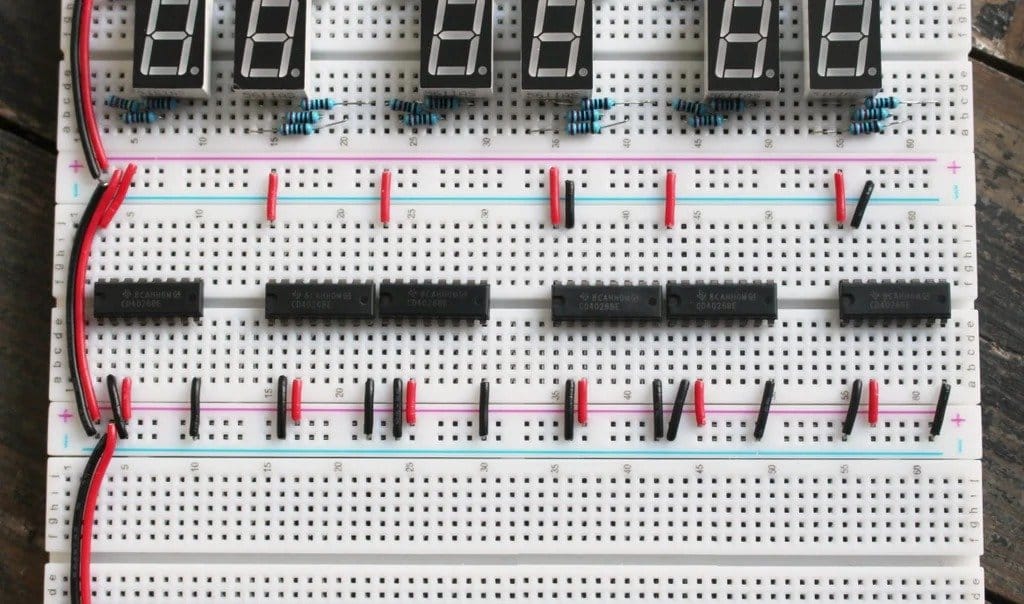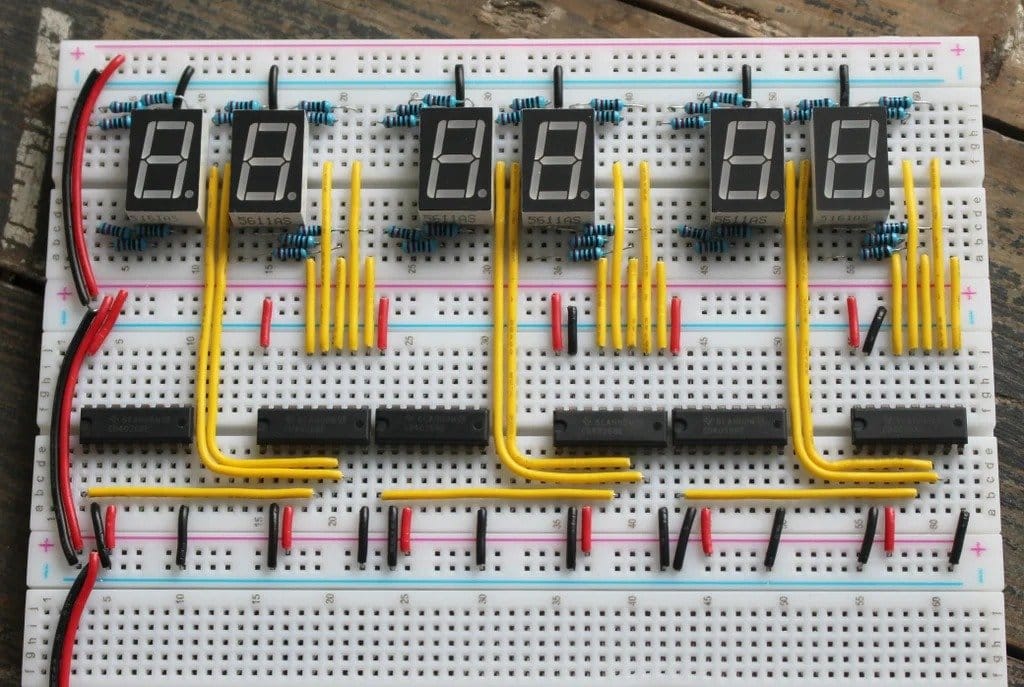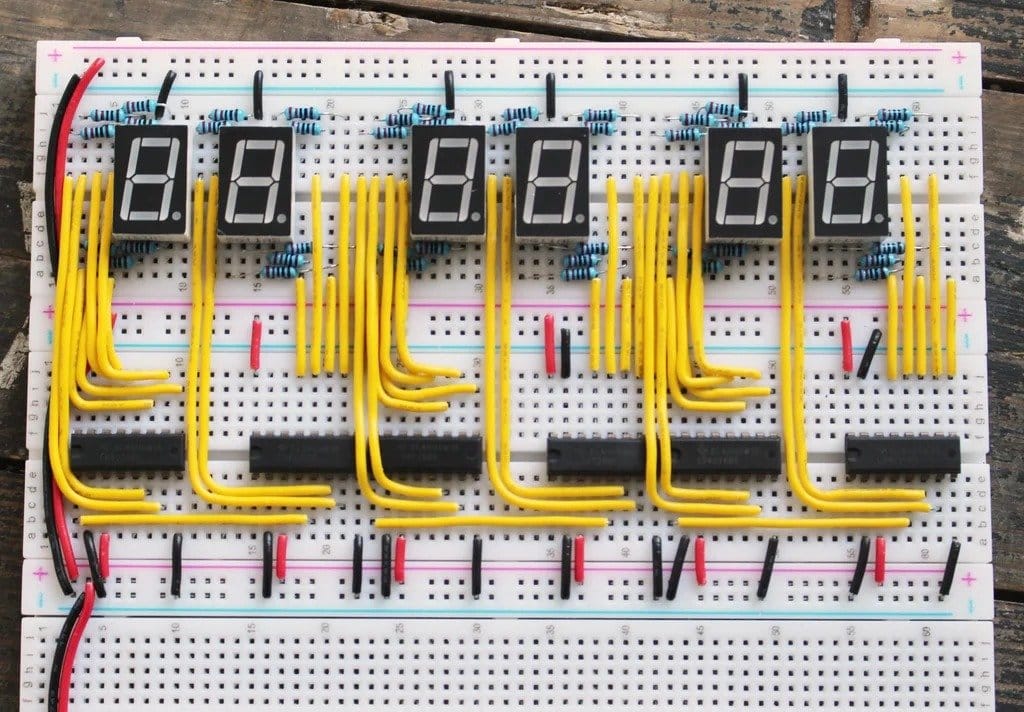 Step four: clock signal
To make a 1 Hz signal generator, the master will use a 32.768 kHz crystal and scale it down.
An easy way to reduce half of the signal is to use a binary counter such as 4060 IC.
This IC will scale down signal by 14 times, so the output frequency will be 2Hz. In order to reduce the signal by half the master uses the 7476 microcircuit.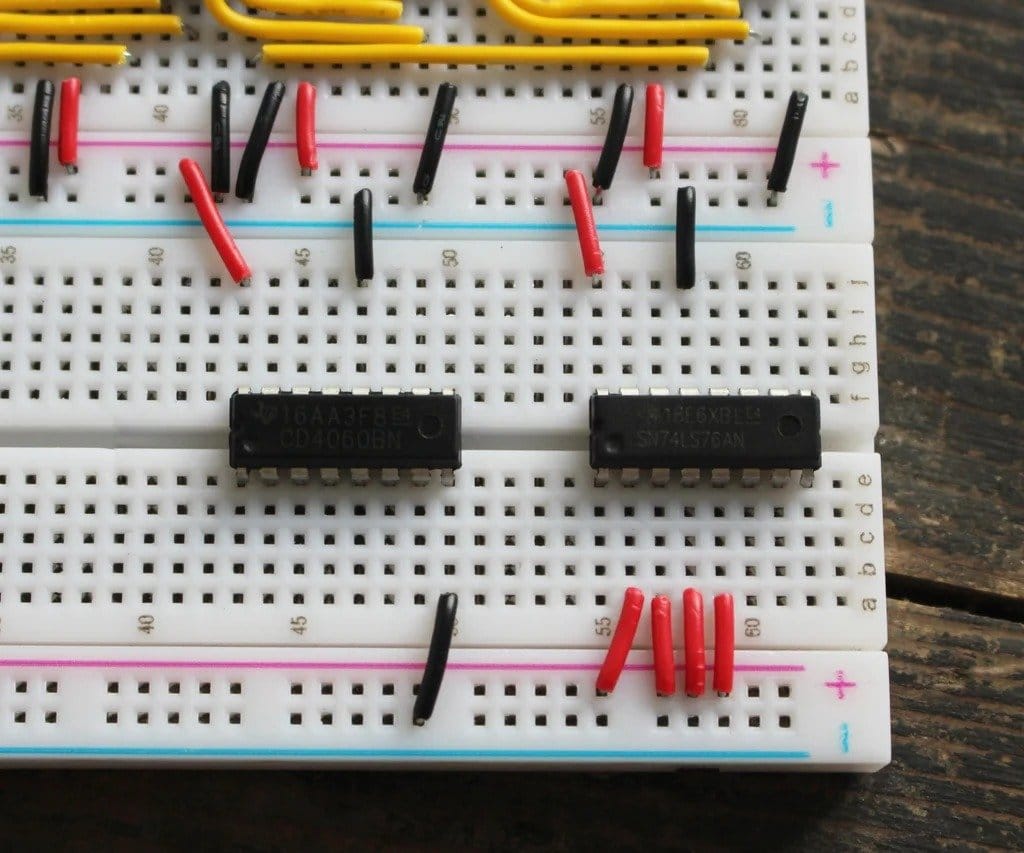 Step five: logic
To reset the seconds/minutes when they reach 60, and the hours when they reach 24, add a 7411 chip.
For seconds/minutes, connect the E – F – G segments forming tens as input and exit at as a reset for tens.
For watches, you need to connect the F – G segments from ones and the G segment from tens as input and output as a reset, both for ones and tens.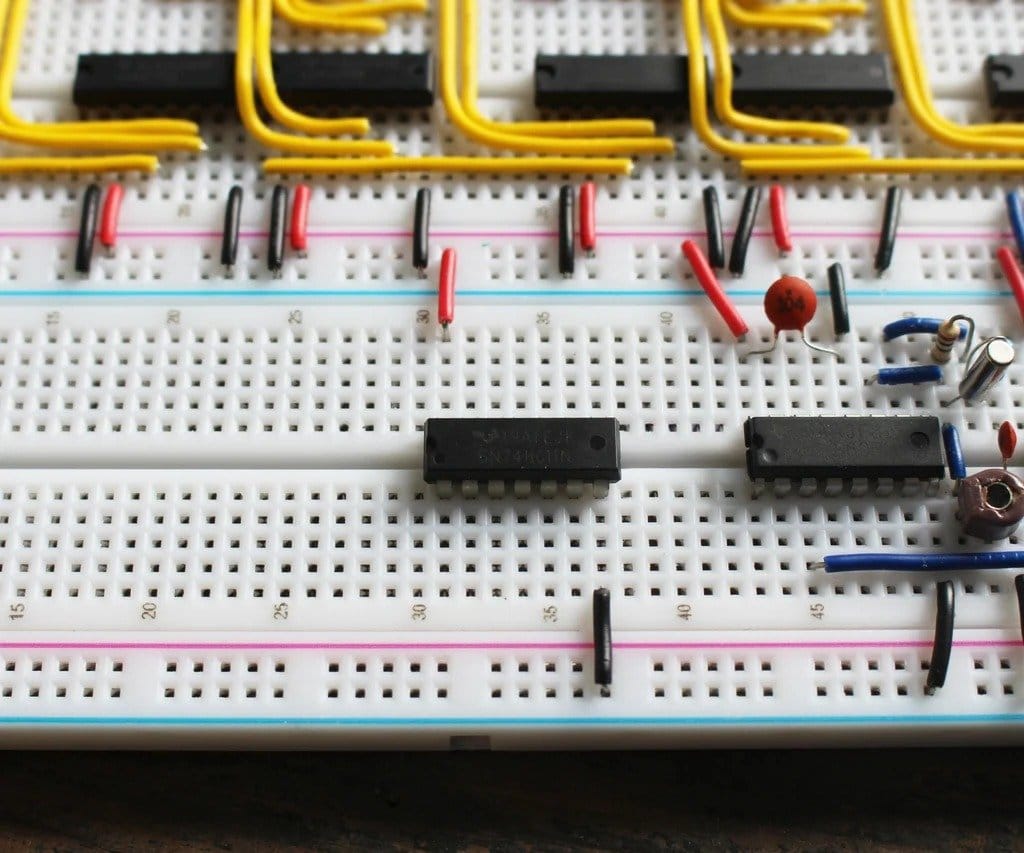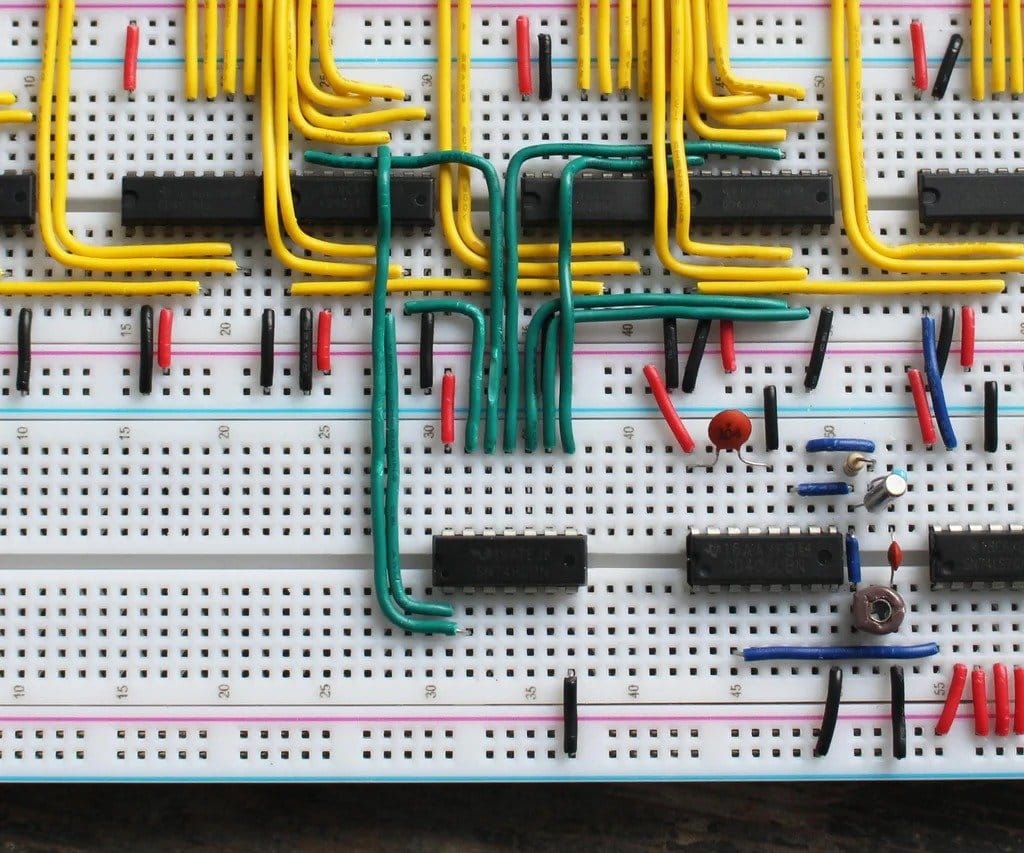 Step six: buttons
To set minutes/hours you need to add two buttons.
One leg of the buttons is connected to a 2 Hz signal. Thus, you can hold down the buttons to increase the minutes/hours. The other leg of the button is connected to the clock pin 4026 IC.
The seconds/minutes reset is connected to the clock (minute/hour) terminals through a diode.
Since the clock contacts float when the button is not pressed, a 10k pull-down resistor must be added.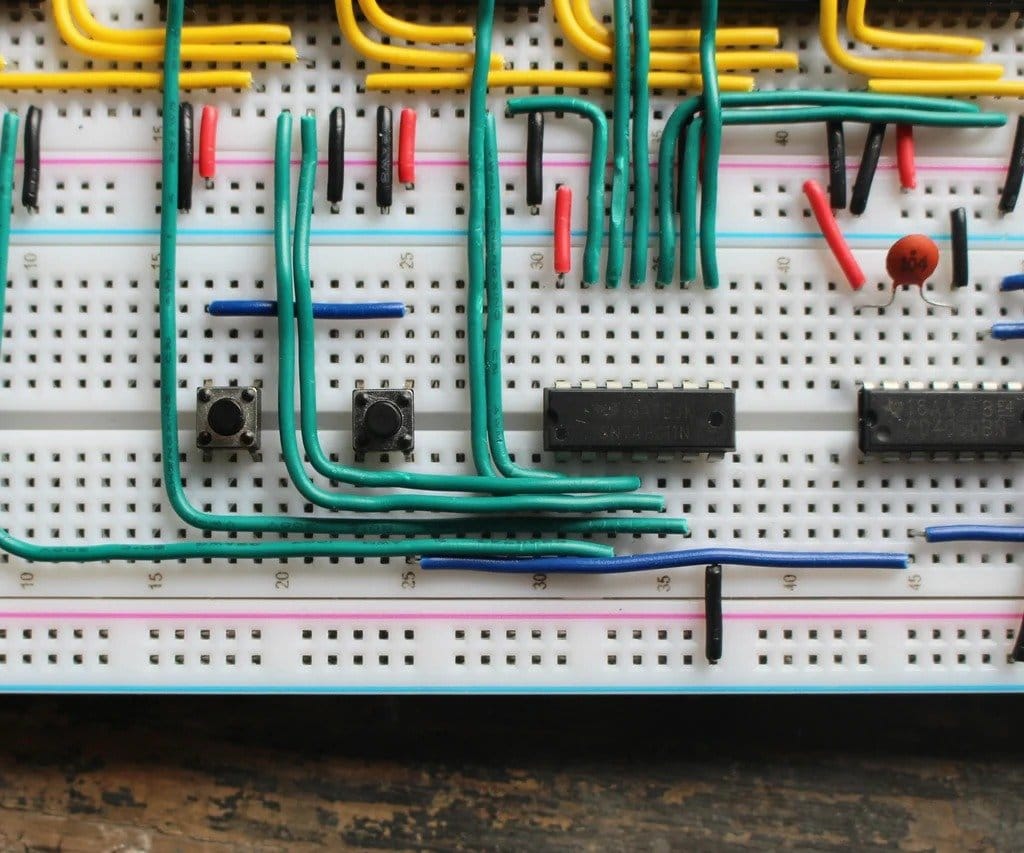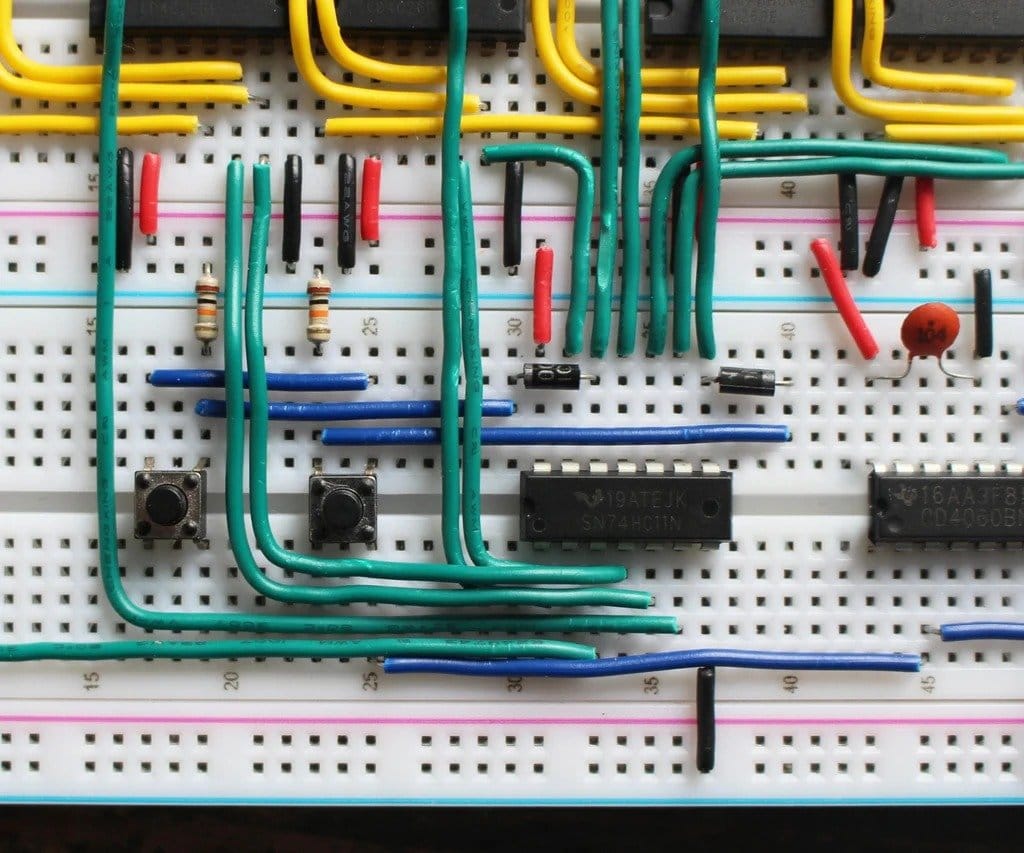 Everything is ready. It remains only to connect the 5V power supply and set the desired time.