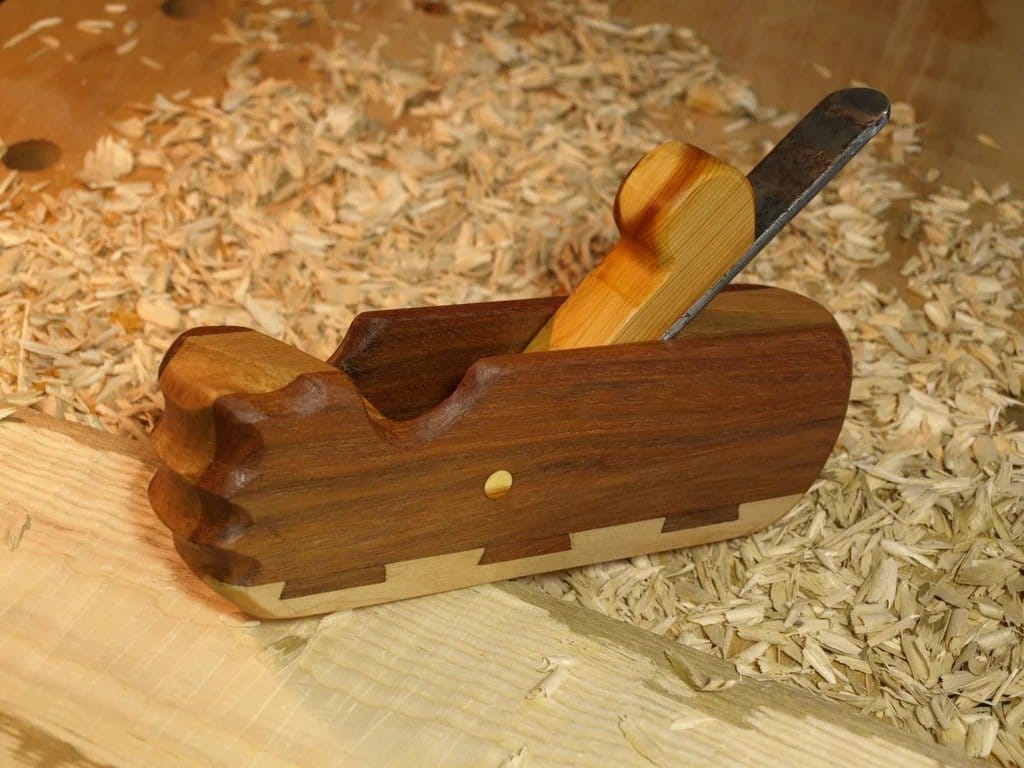 Every carpenter must have a plane. Well, the most advanced craftsmen make this tool on their own.
In this article, a master craftsman will share with us his experience in making a plane.
Tools and materials:
-Metal plate 25 X 3 mm;
– Metal rod 6 mm in diameter and 50 mm in length;
-Wood blanks 300 mm X 50 mm X 100 mm, 125 mm X 38 mm on 38 mm and 300 mm X 50 mm X 13 mm;
-Knozovka ;
-Drill;
-Drill;
-Rubanok;
-Emery paper;
-Rasp;
-Burner;
-Workbench with vice;
-Rule;
-Marker;

Step one: block
The main body of the plane is called the block. The shoe is made of three parts. The center piece is made of beech wood + 2 strips on the sides. The central part consists of two parts, a toe and a heel.
First, the master marks out the workpiece according to the drawings. The drawing can be downloaded below.
Scrub Plane.skp
The heel should be cut at an angle of 45 °.
After cutting the middle part, the master glues the side planks.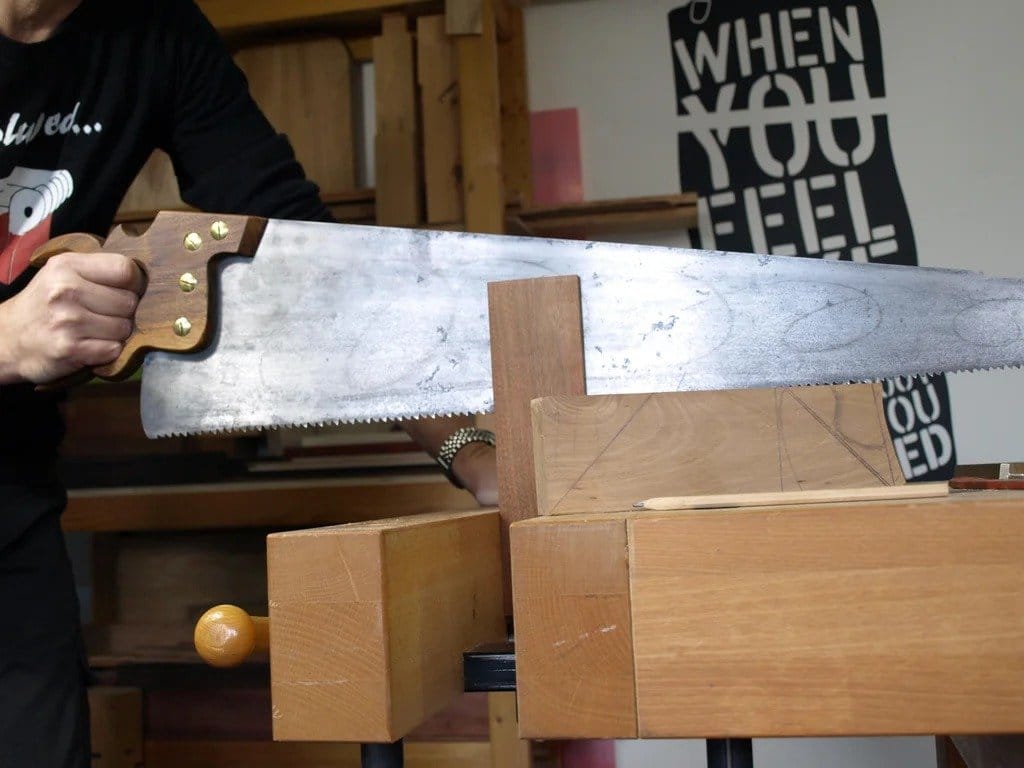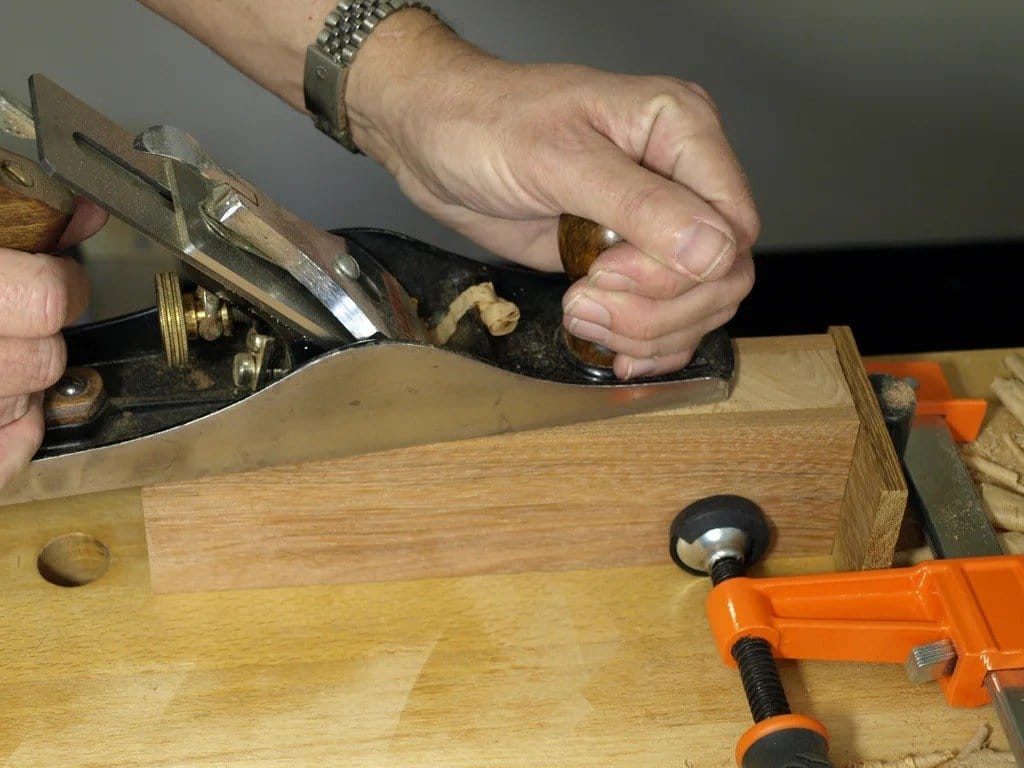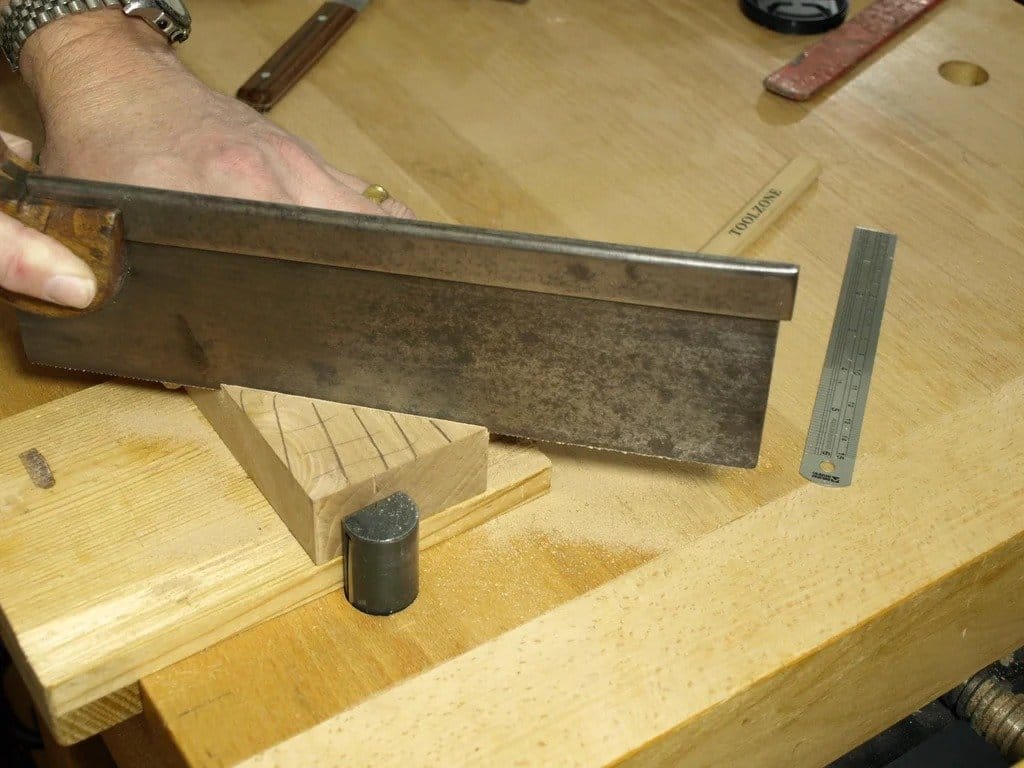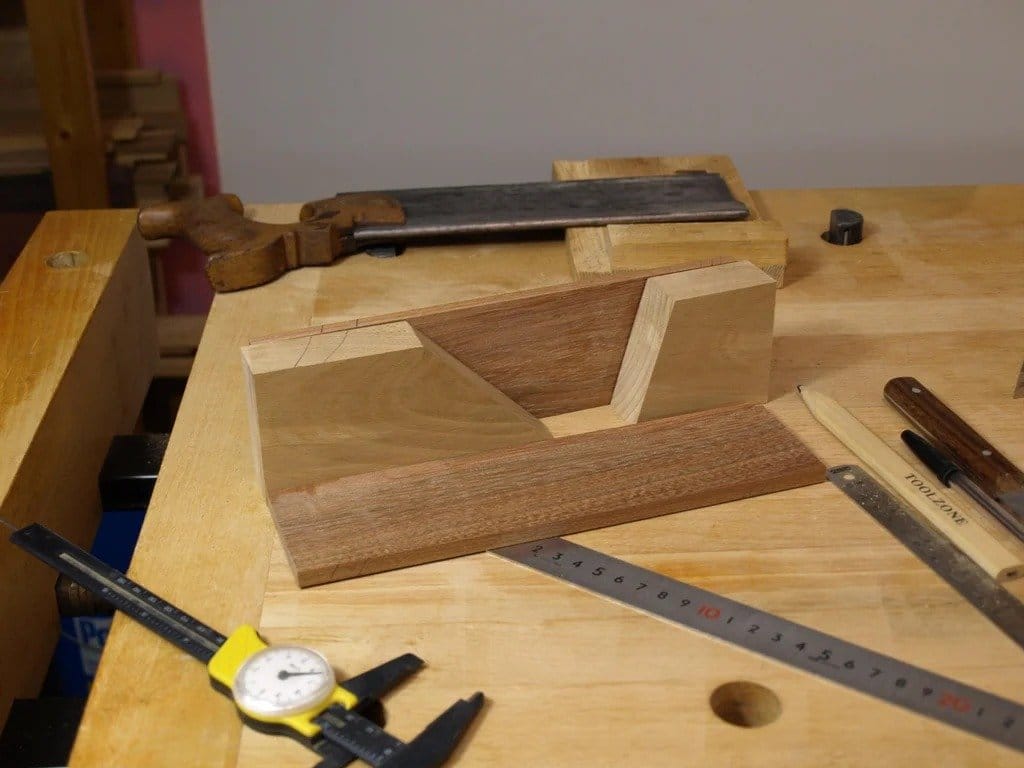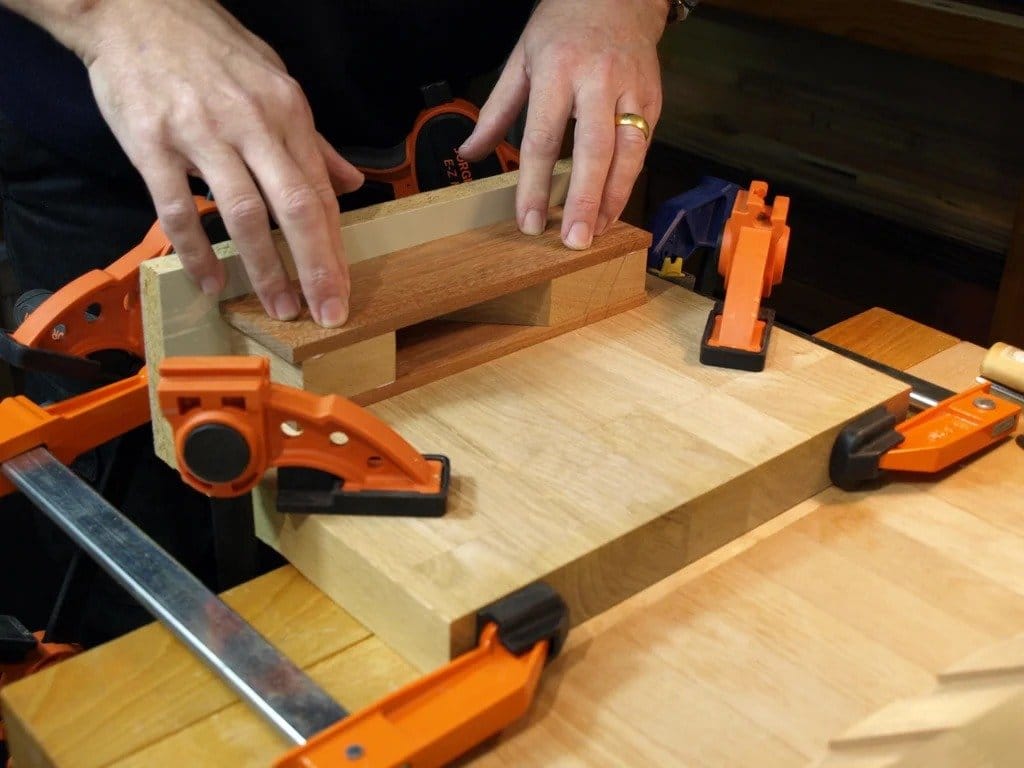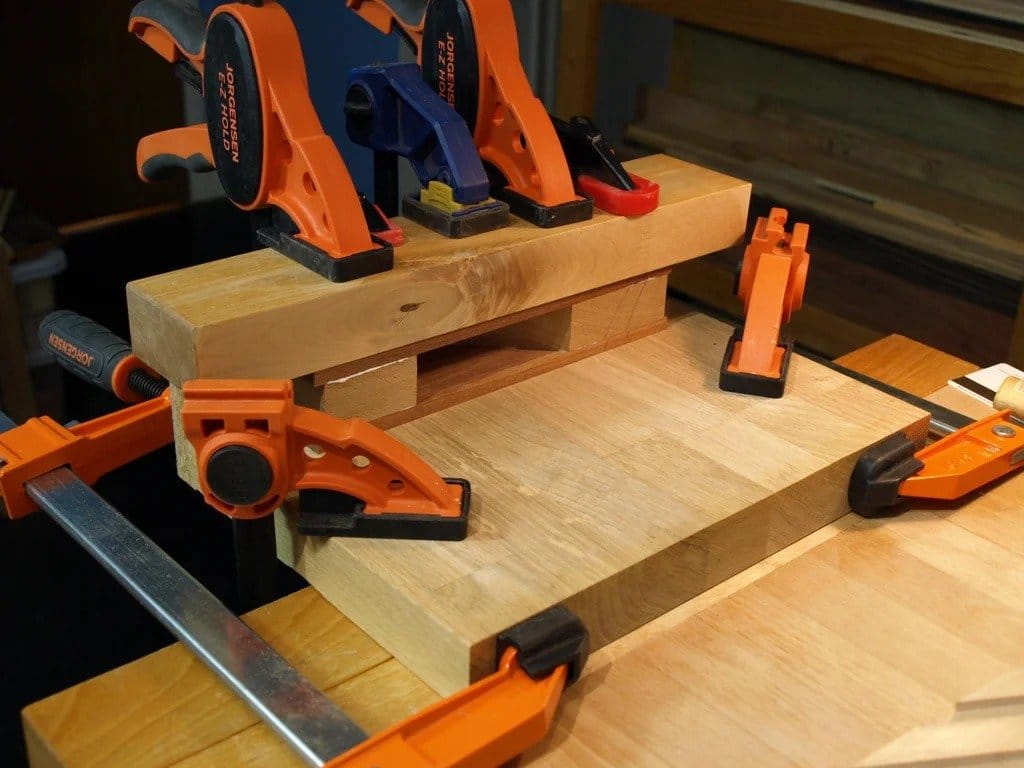 Step two: sole < br> Now we need to make the sole for the planer. The sole will be attached to the planer using a dovetail connection.
First, the master marks diagonal lines on one side of the sole. Makes cuts along the lines. Removes excess material.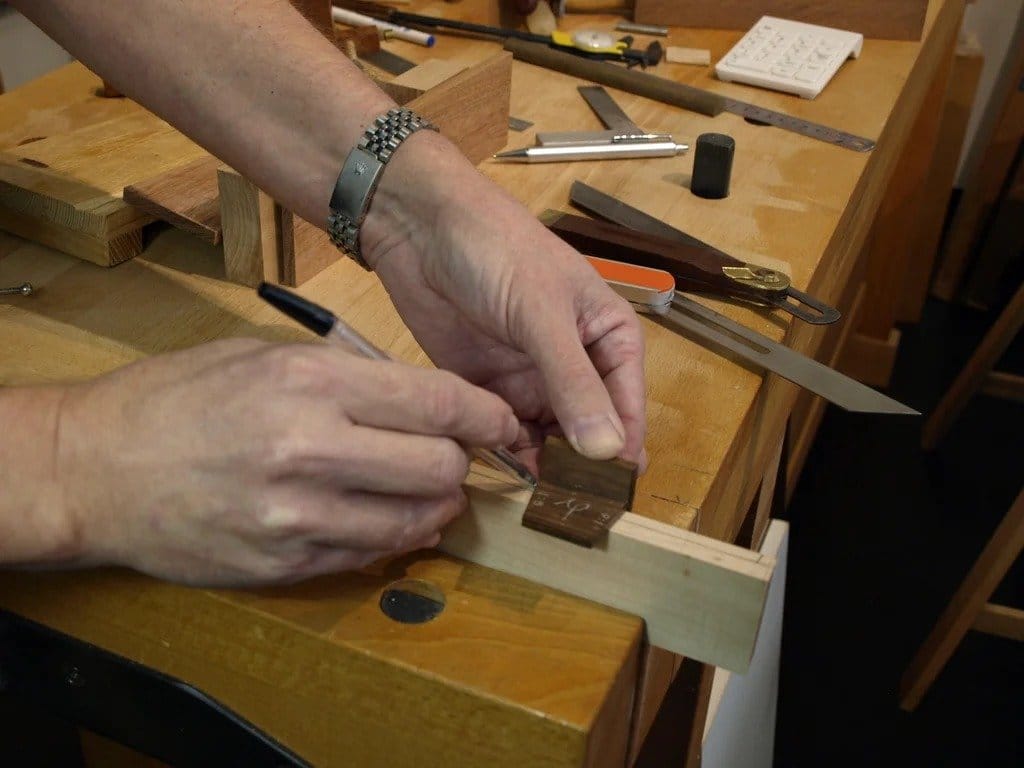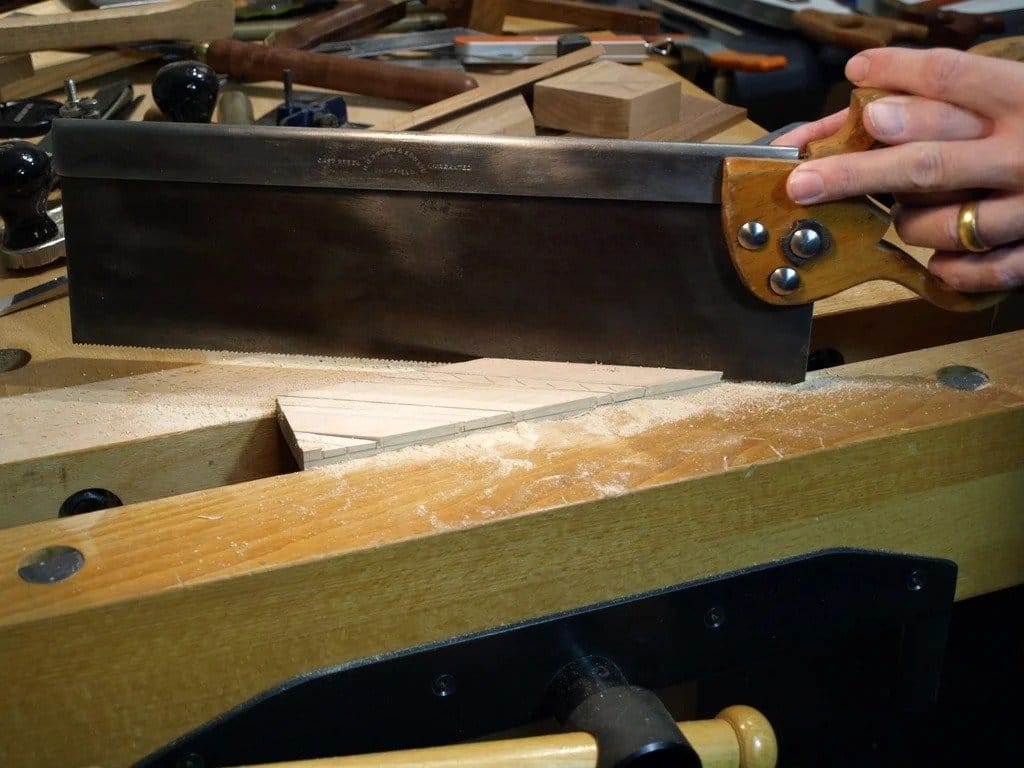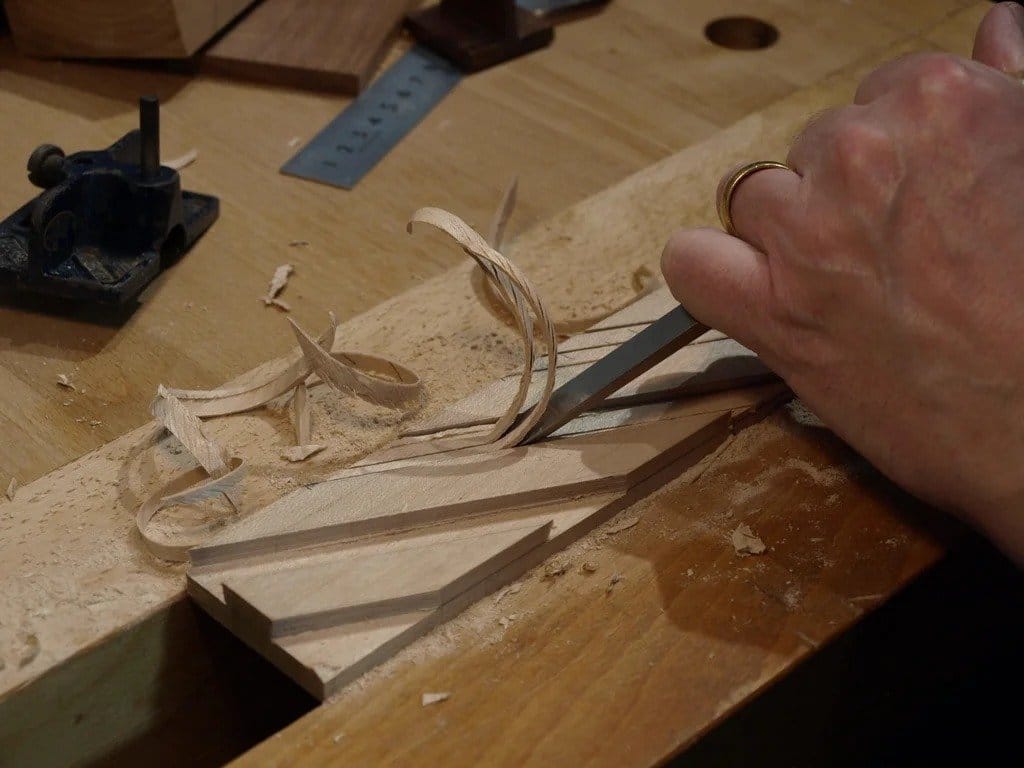 Then he marks lines on the plane along these grooves.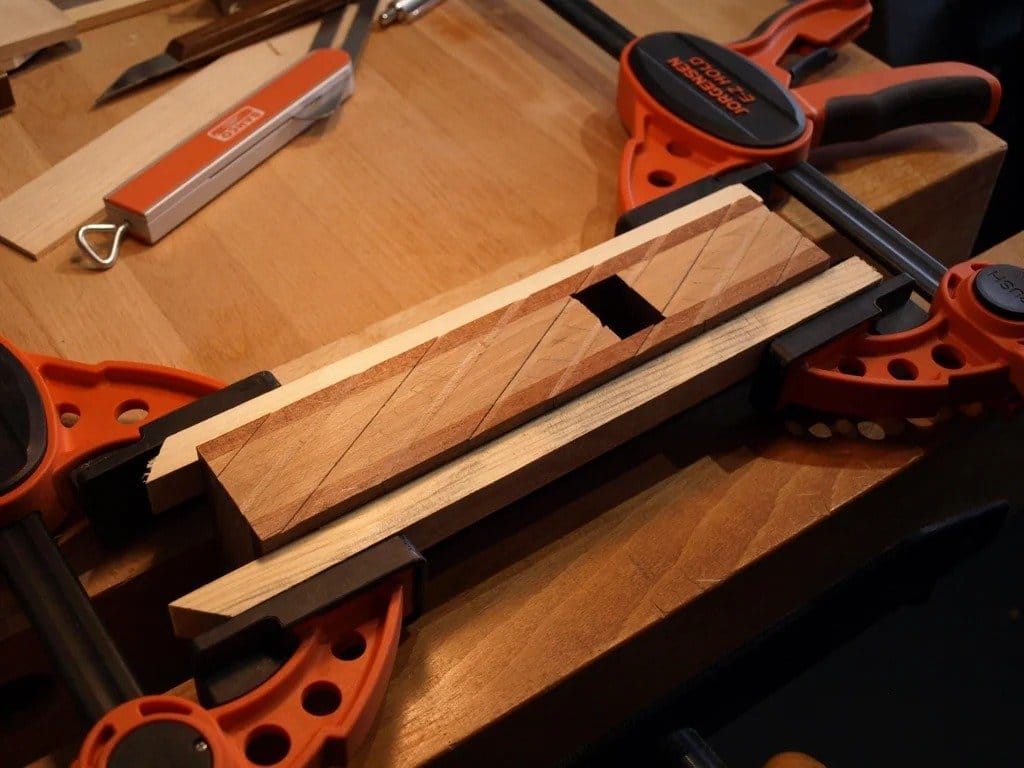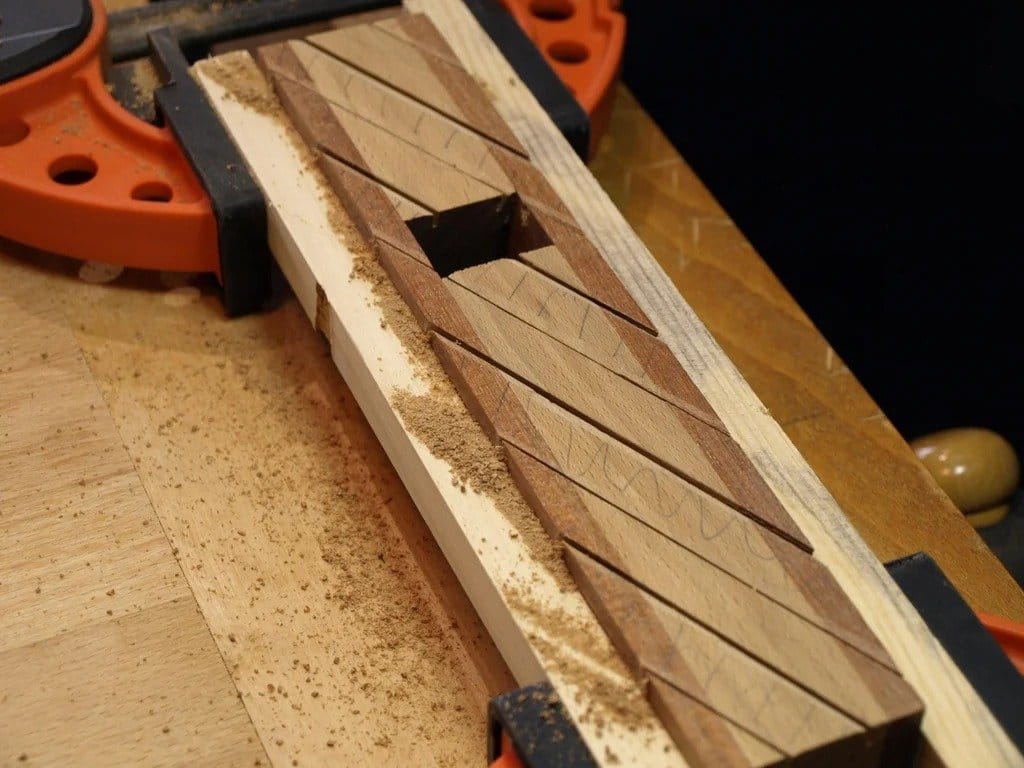 Selects grooves. Glues two pieces together.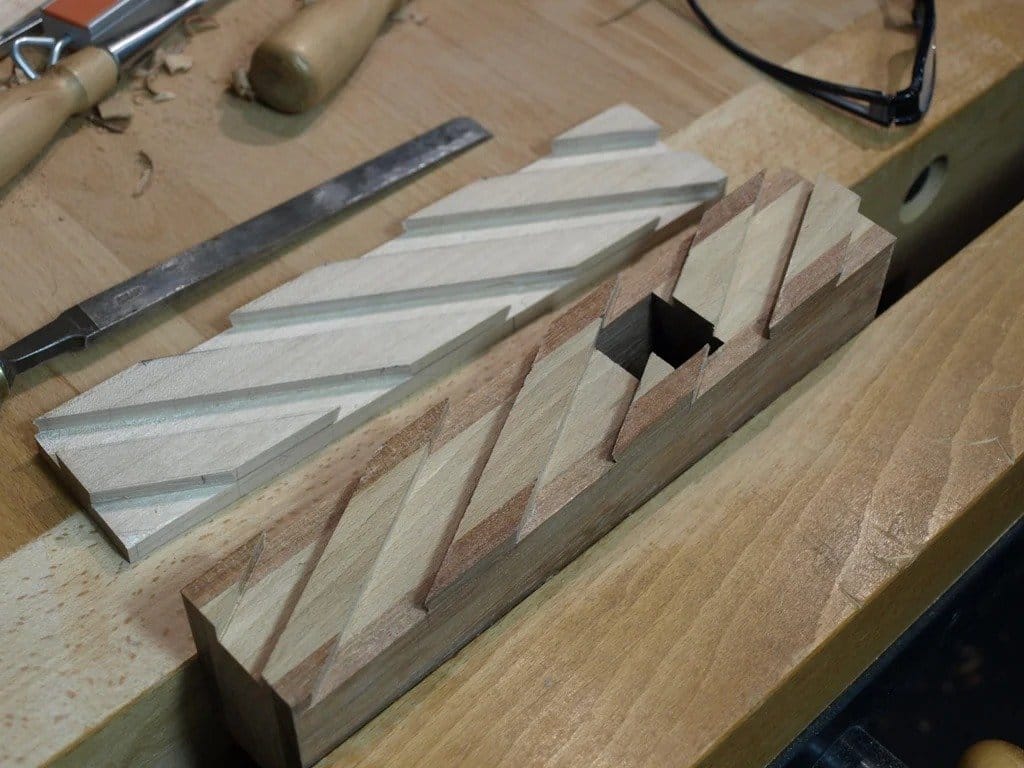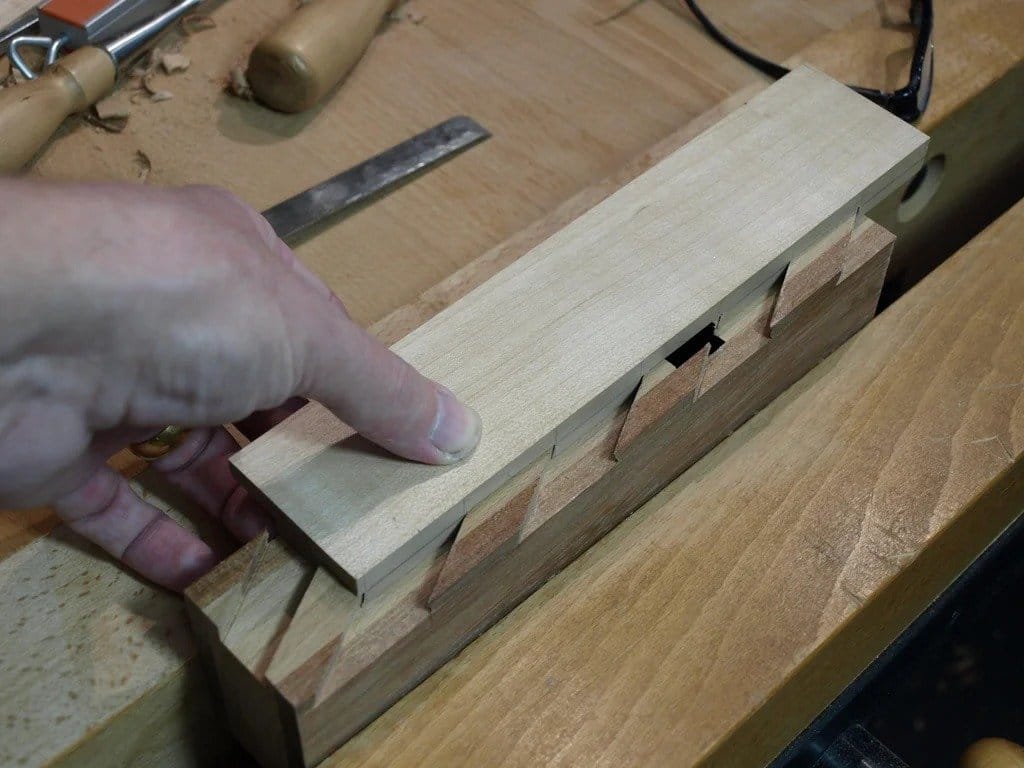 Cuts a groove for a knife.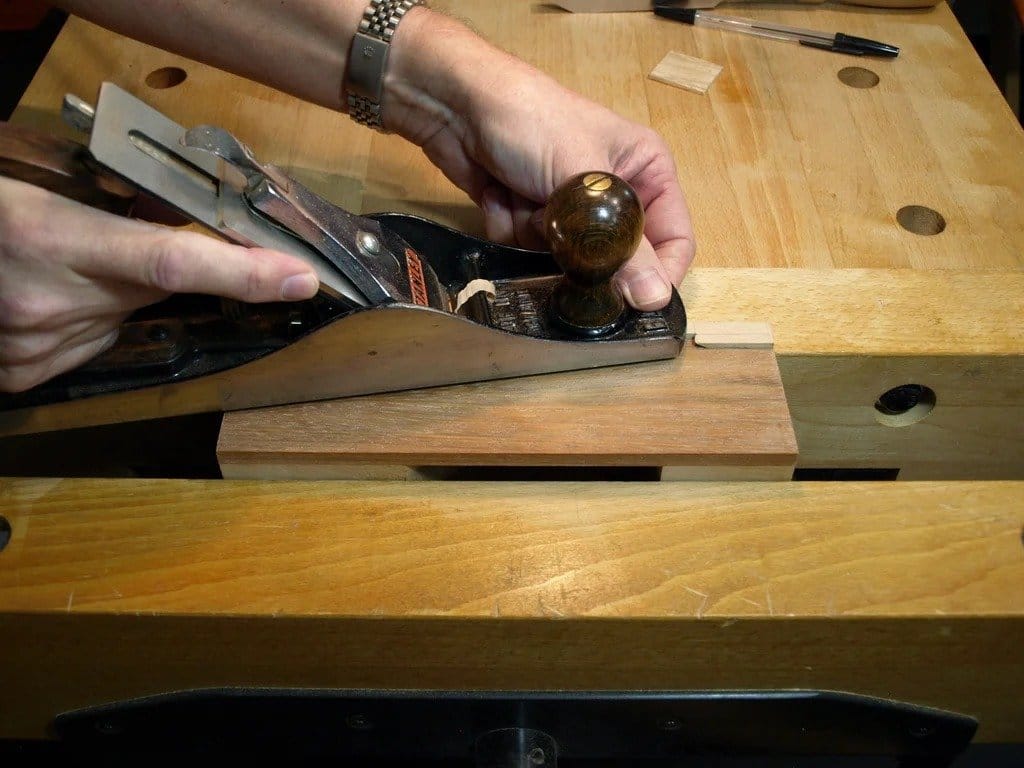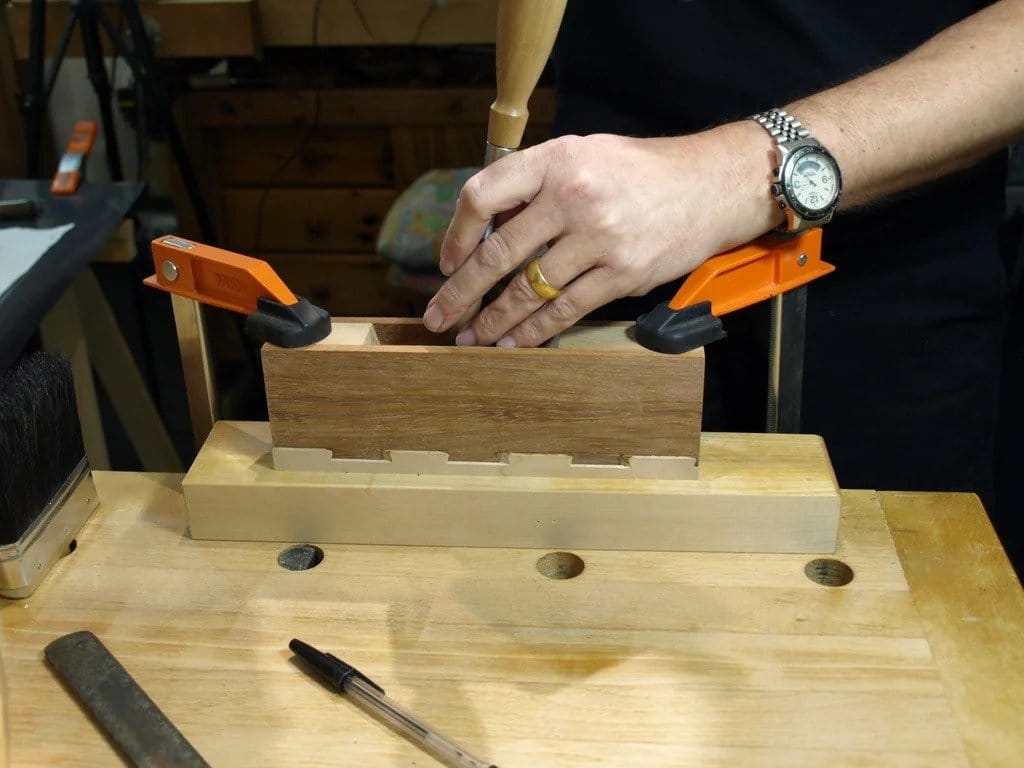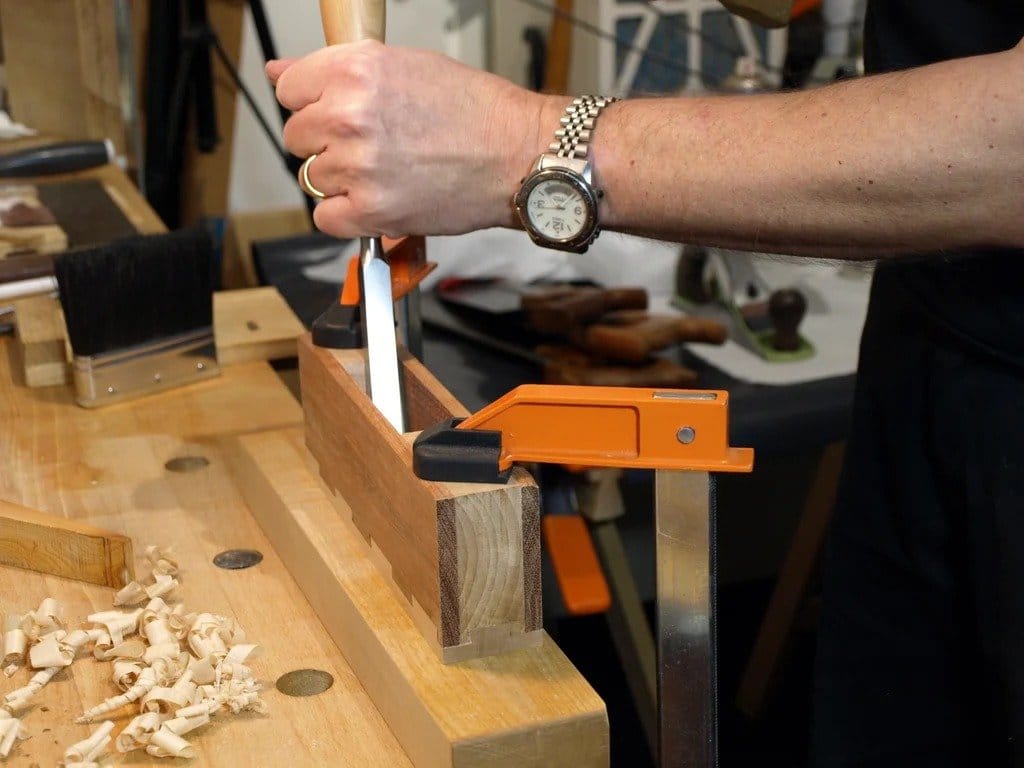 Step three: wedge < br> Cuts a wedge for a plane.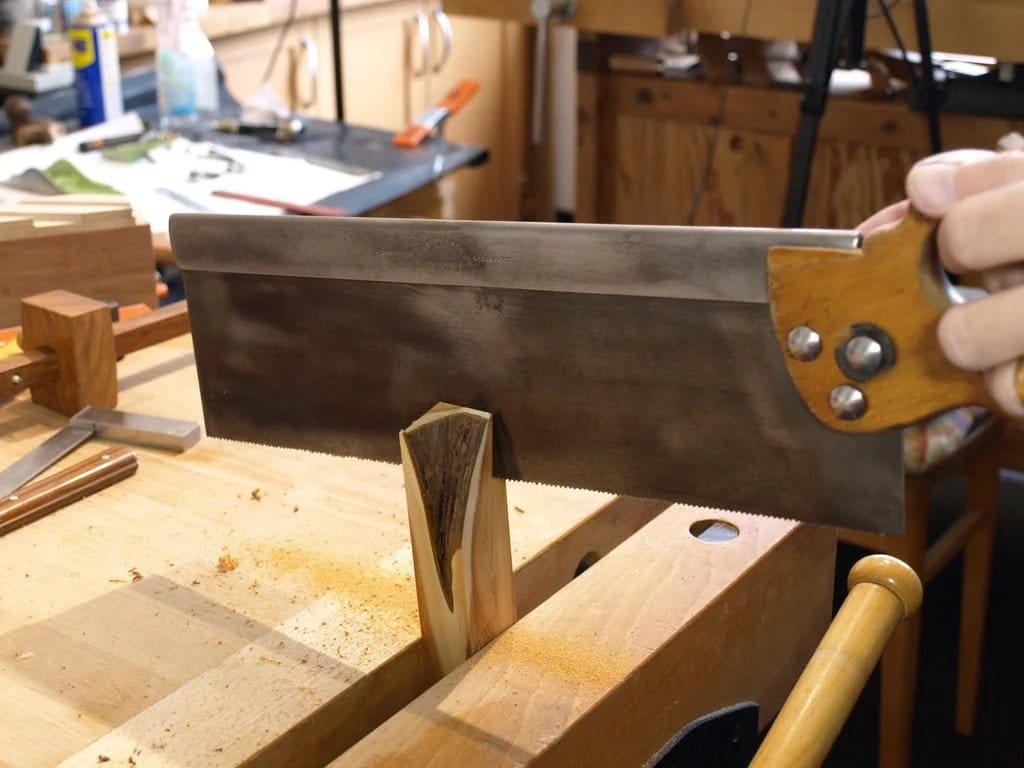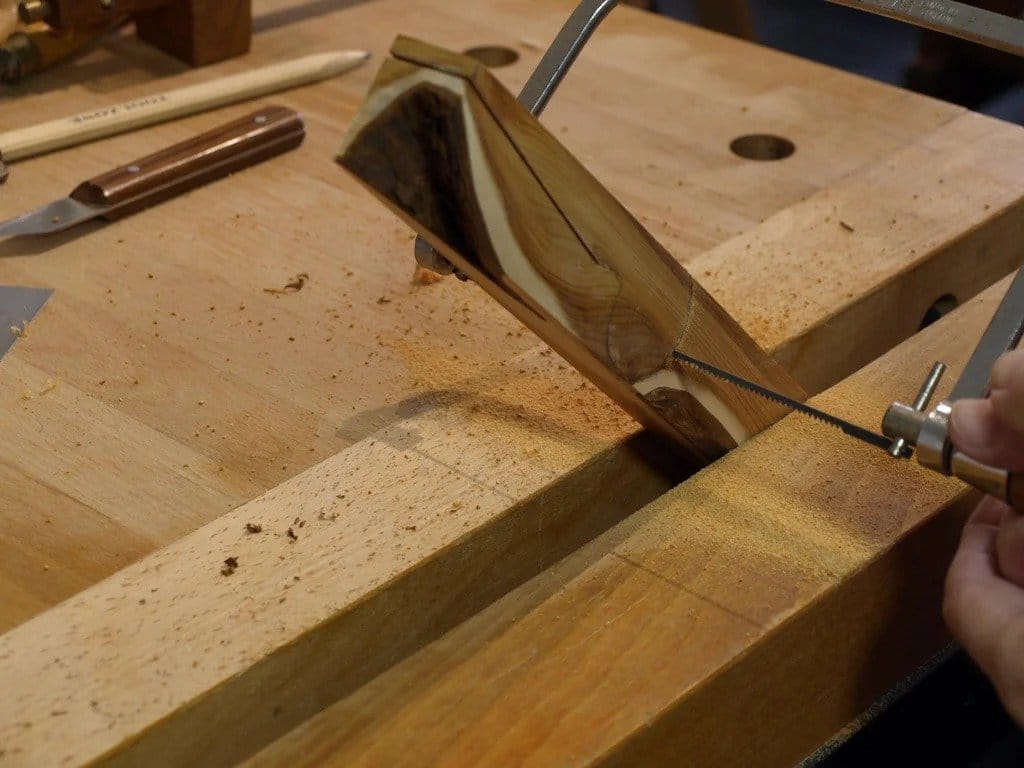 Then you need to drill a hole to install the stop from a metal rod. For better design, brass inserts are installed in the holes of the stop.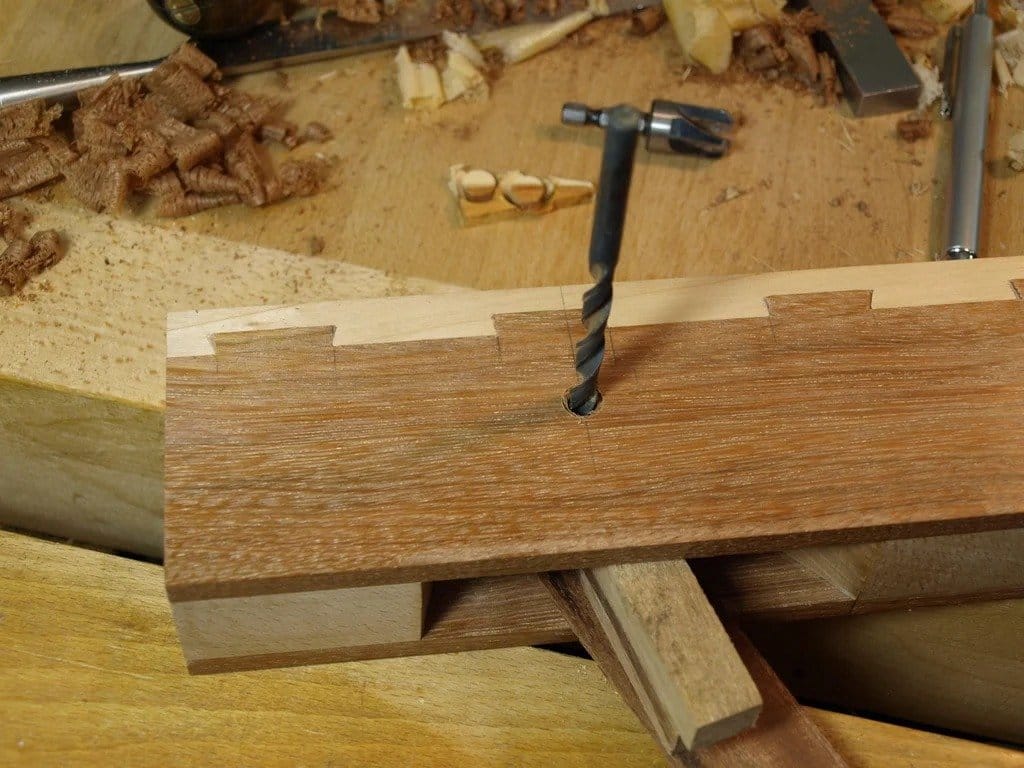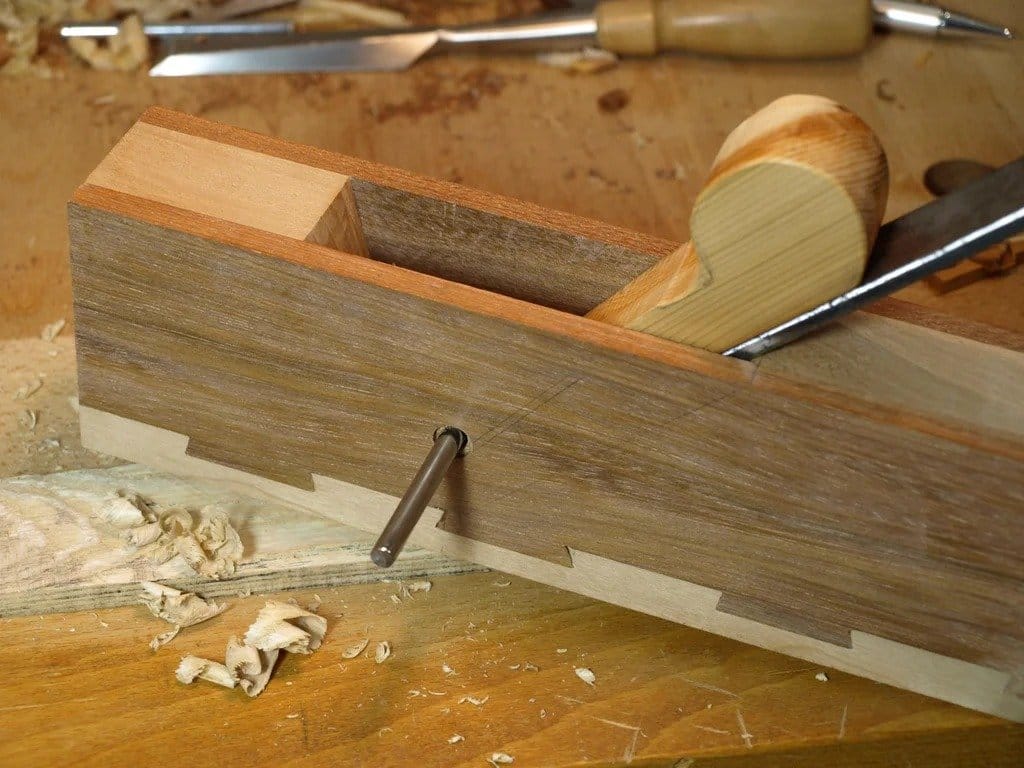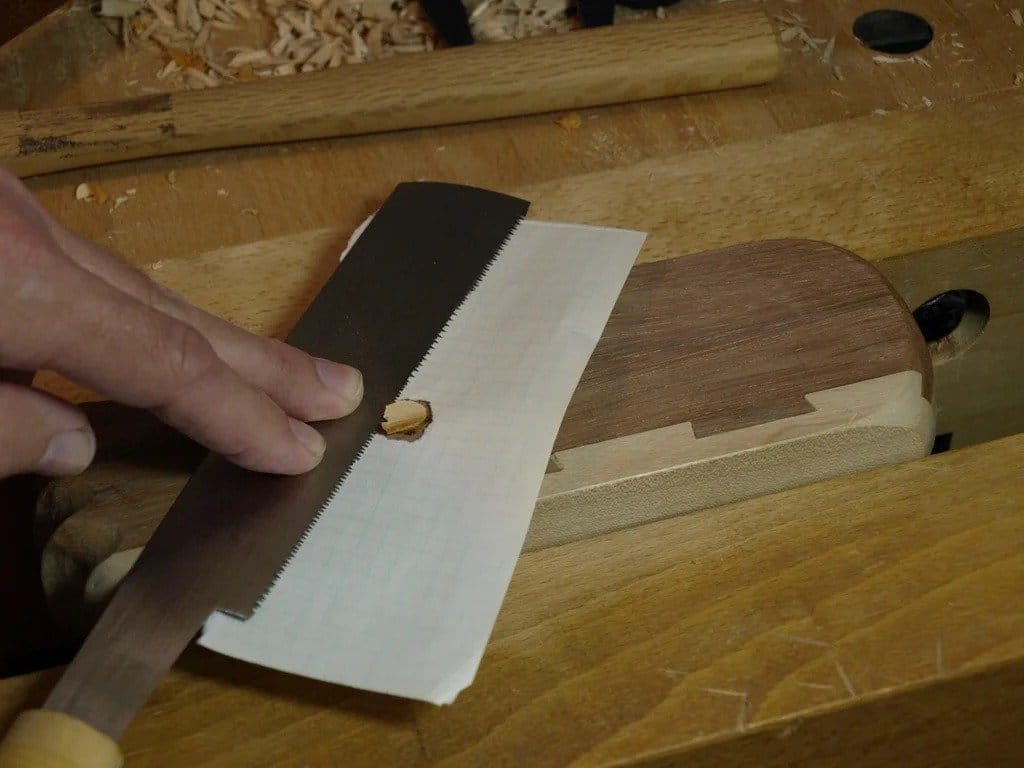 Step four: hardening
The knife must be hardened before installation. This operation will allow the knife to dull less. The master made a knife from a metal plate. The bevel angle is 33 °.
Only the knife blade is hardened about 2.5 cm and on the back side of the bevel. You need to heat until the magnet ceases to be attracted to the surface to be hardened.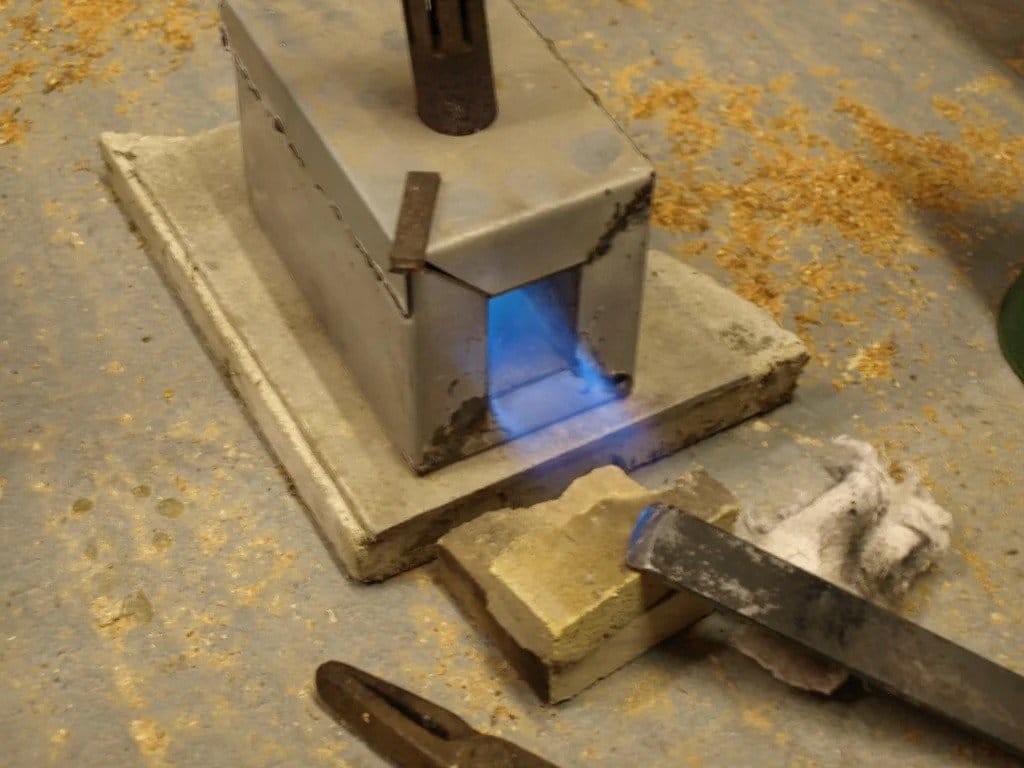 Step five: finishing
C With the help of a rasp and sandpaper, the master grinds off all sharp corners. Then he covers the plane with hot linseed oil.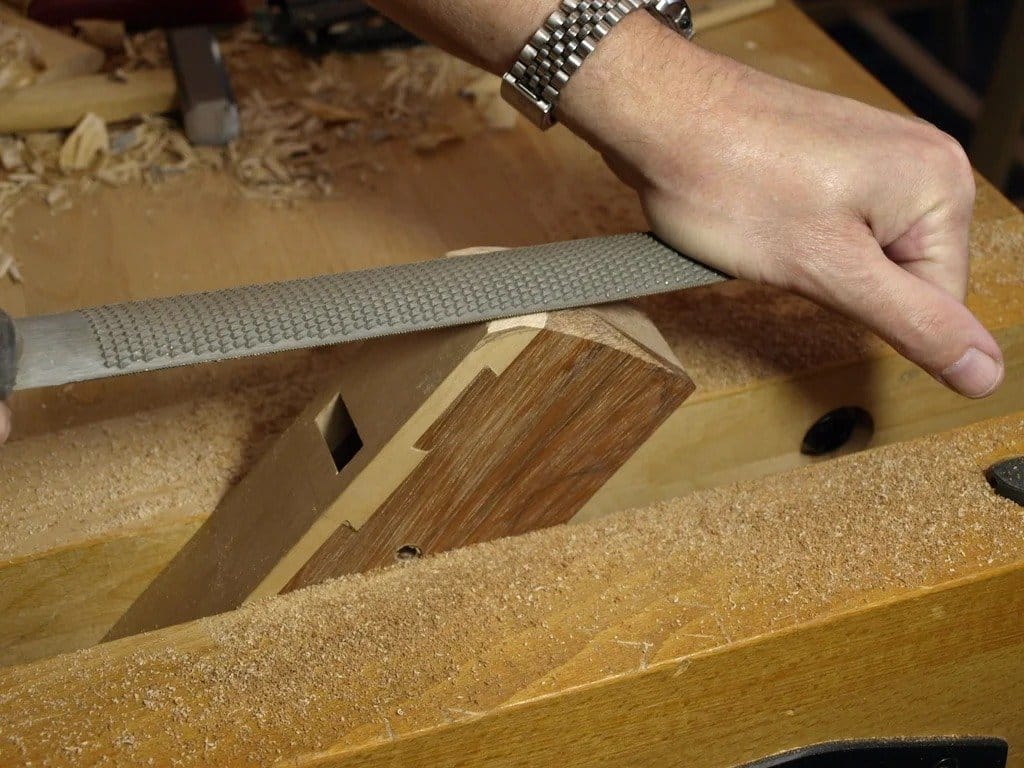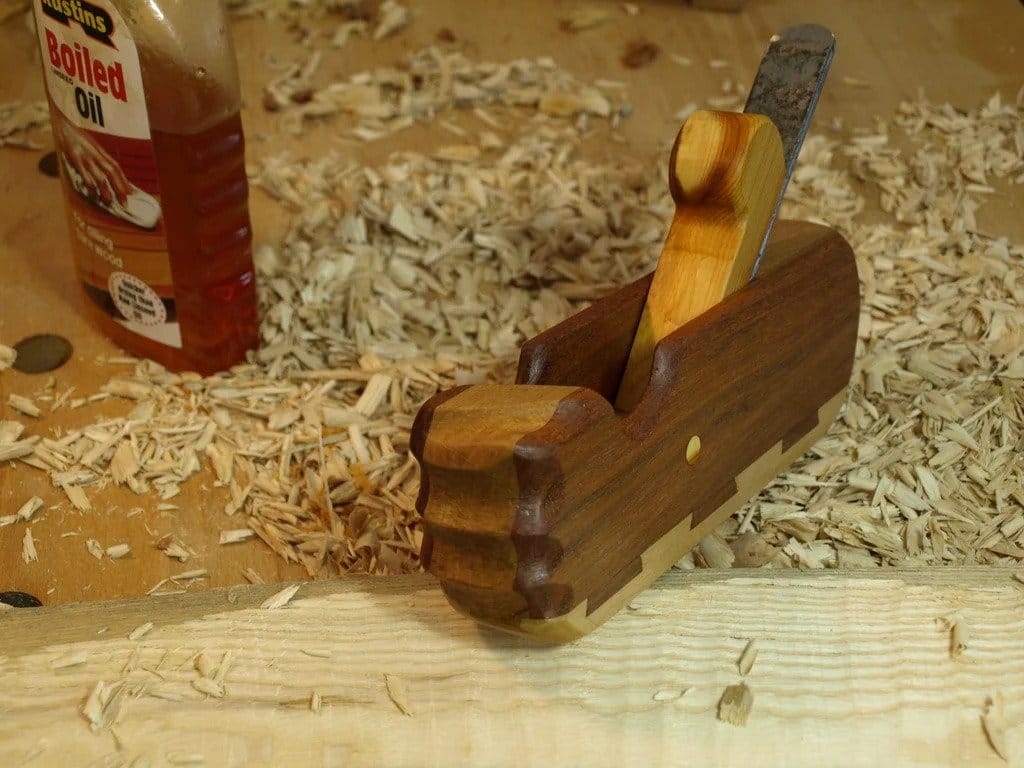 Everything is ready.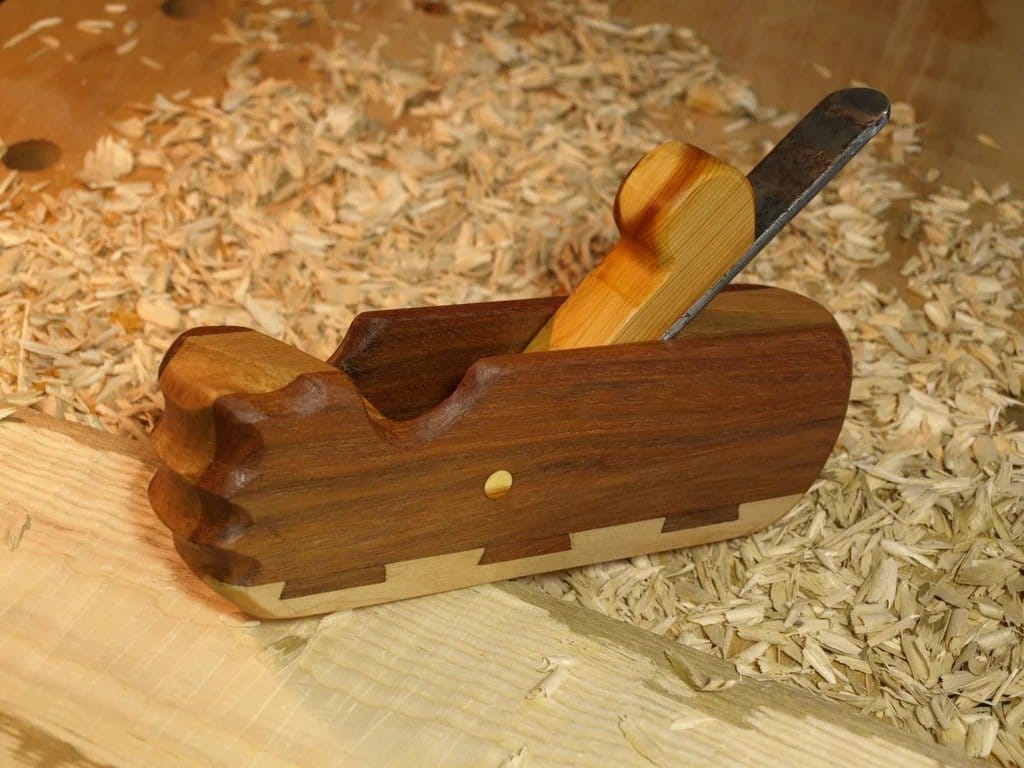 The whole process of making a plane can be viewed on the video.