DIY
Do-it-yourself spectrograph from santech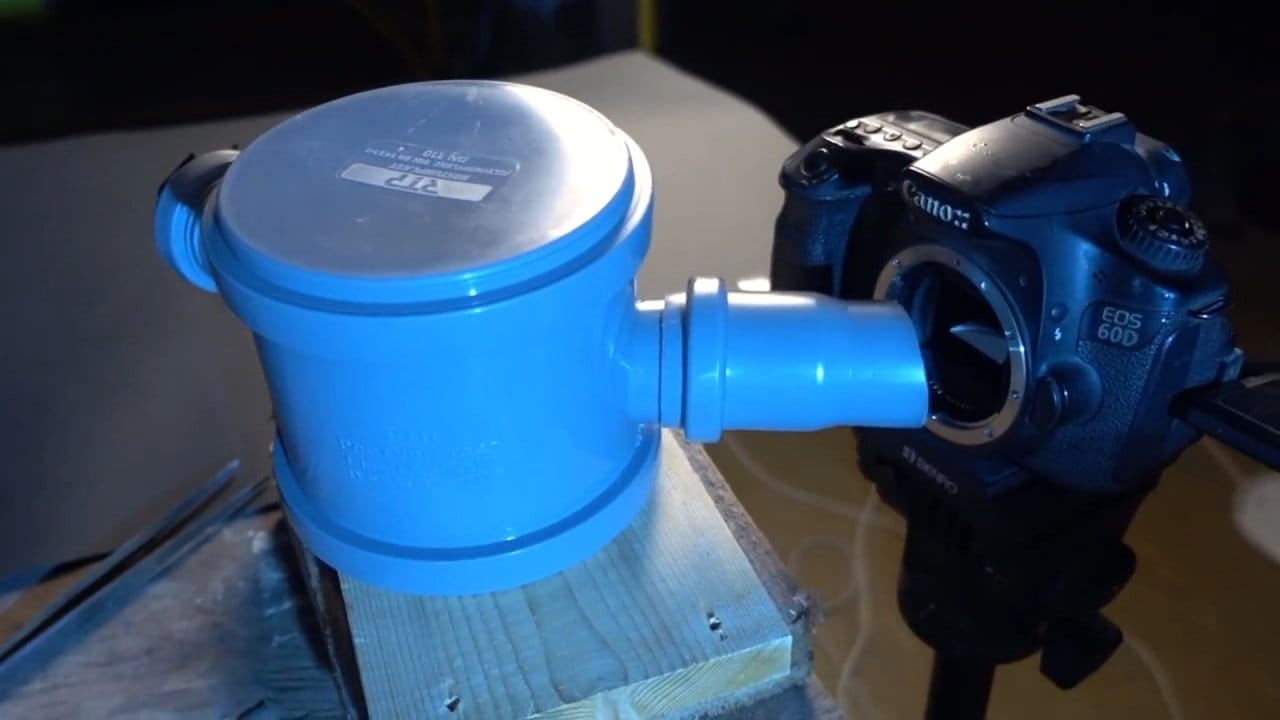 Greetings, Samodelkins!
I wonder how many of you have ever thought about how mankind managed to find out what space objects are made of, many millions of kilometers away from our planet, and even a few light years away.
How do you know what the sun or other stars are made of? After all, you cannot send an apparatus with test tubes there to take samples. It turns out that there is no need for this. The sun emits a lot of light, which carries with it a lot of information. But first, it is necessary to decompose the light into a spectrum and from it it will already be clear what our star consists of.

Spectrometry. With the help of this terrible word, scientists in laboratories find out what a substance is made of by the spectrum that it emits or absorbs. In order to explore the spectrum, you need a spectroscope, or better a spectrograph, in order not only to look at the spectrum, but also to take such amazing photos.

In this article, we will analyze in detail the process of assembling a spectrograph from plumbing parts and a couple of inexpensive glass pieces. Further instructions are taken from the YouTube channel "Fire TV".
The device will be based on an inexpensive glass prism and a pair of magnifying glasses.

If you believe this picture (see the image below), then if you shine on a prism, we will see a rainbow.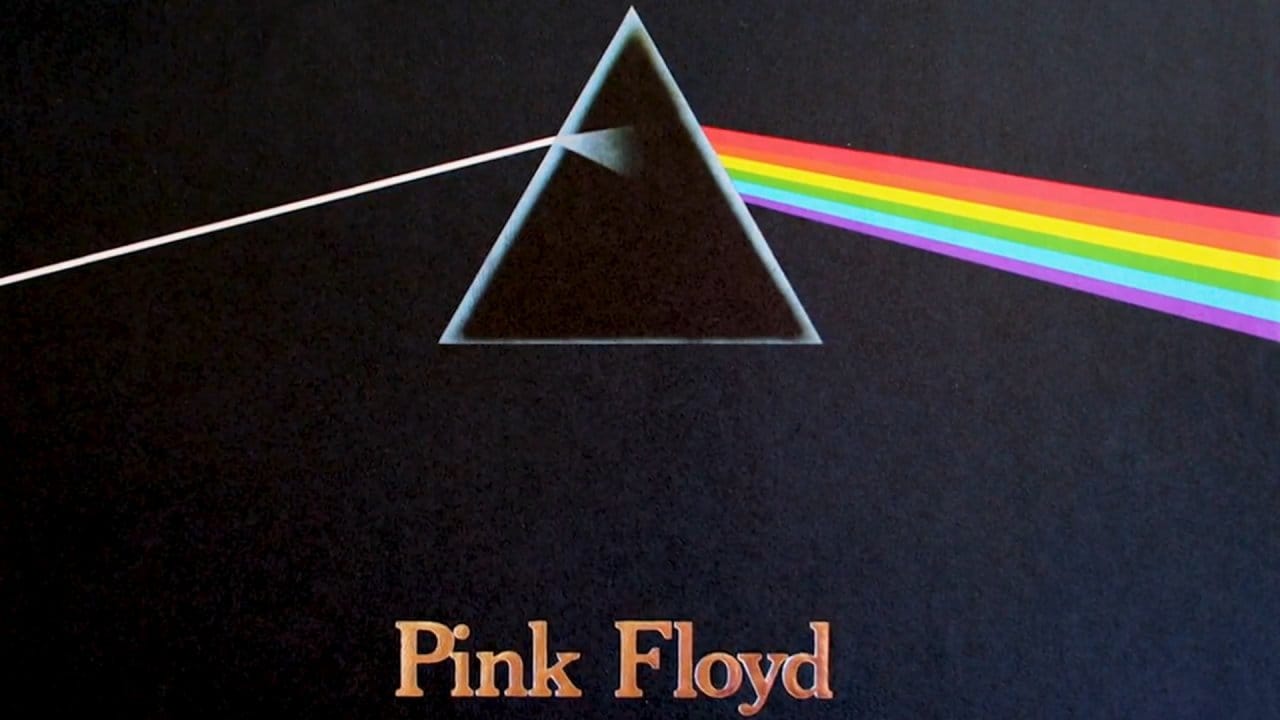 But she doesn't appear. Everything is not so simple, first you need to turn the light into a narrow beam, this can be done by passing the light through a thin slit.

Let's fix 2 replaceable blades so that you can adjust the gap between them, getting a very narrow gap.

Now let's look at the light of a fluorescent lamp through a slit and a prism.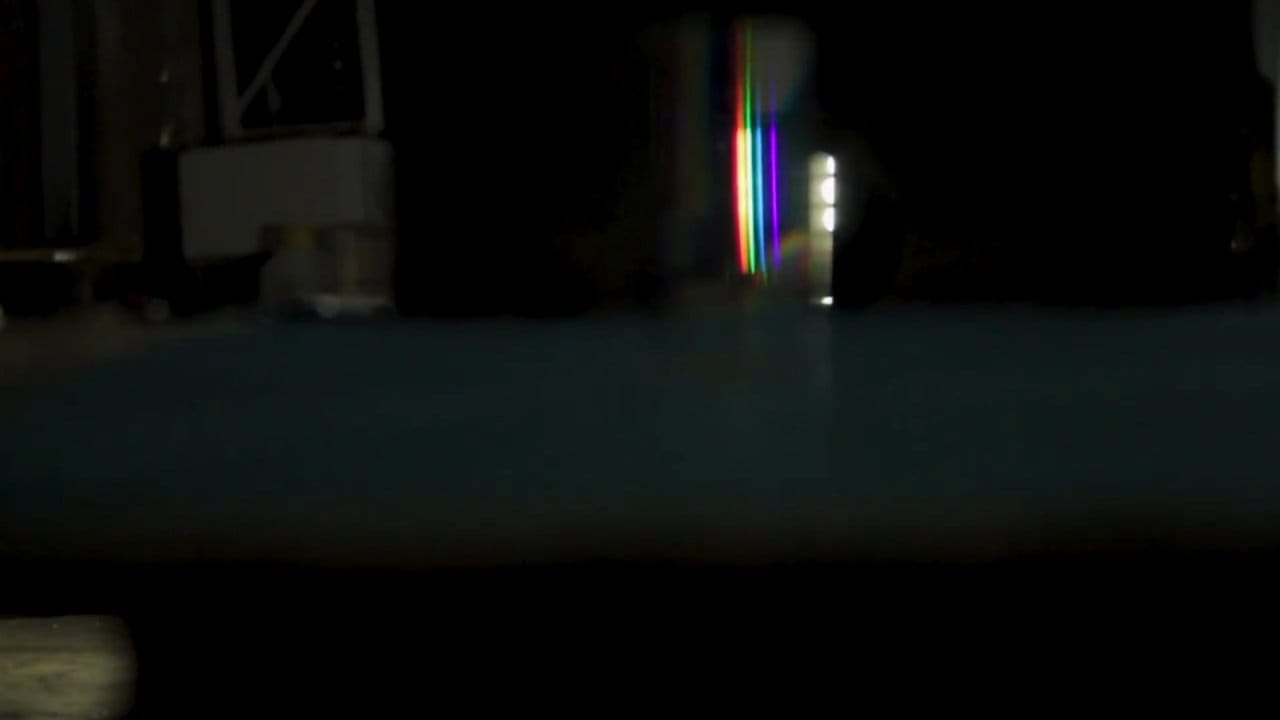 Here it is – a rainbow. The fluorescent lamp has a very discontinuous spectrum and we can clearly observe individual peaks. But the picture looks fuzzy and very blurry. In order to increase clarity, it is necessary to complicate the design a little by adding two lenses, before and after the prism, as shown in this diagram:

These are simple 40mm diameter lenses with 5x magnification. If you use one lens, you can get an inverted image of a light bulb.

After the prism, this light bulb no longer looks white, it falls apart into a spectrum. And if you add another lens, then the rays take the form of elongated lines. This is the magic.

Now you can focus the resulting image directly on the sensor of a digital camera.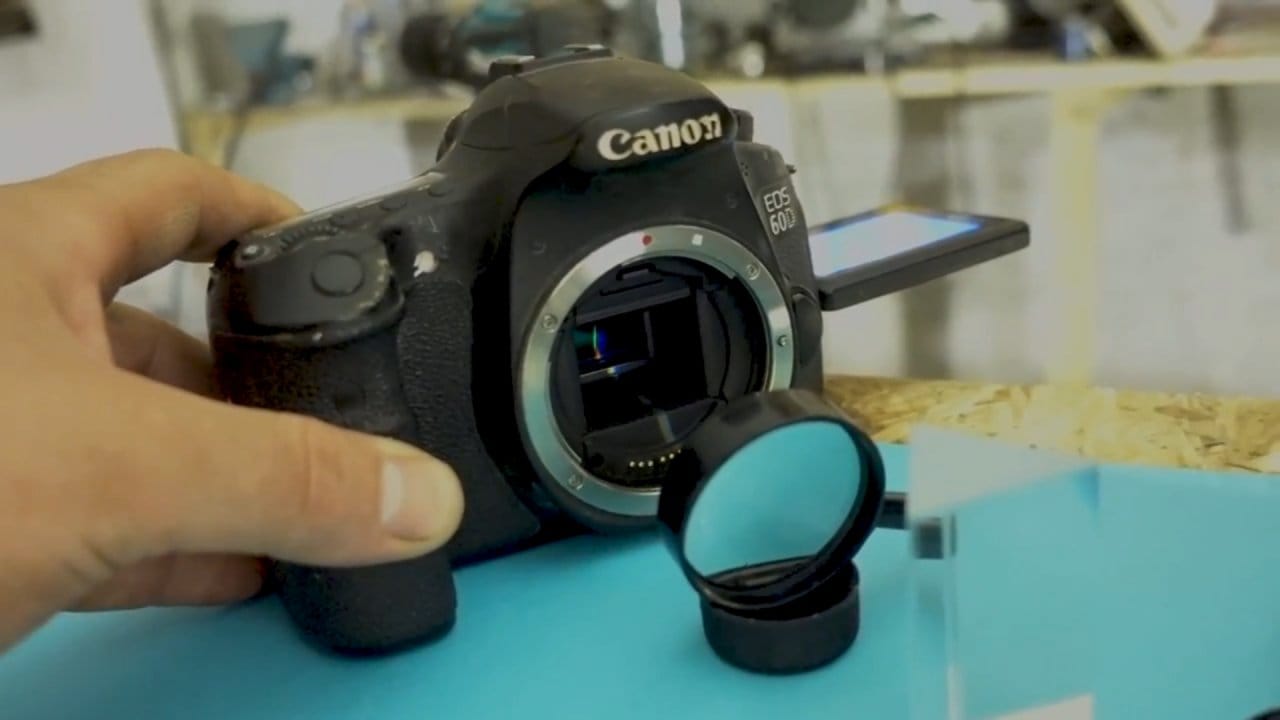 To get a better and more detailed image, you need to photograph at low ISO sensitivity and slow shutter speed.
The main body of the future spectrograph will be a coupling for the 110th tube.

In the 110th pipe it is necessary to drill 2 holes for the pipe of a smaller diameter, in this case for the 40th pipe.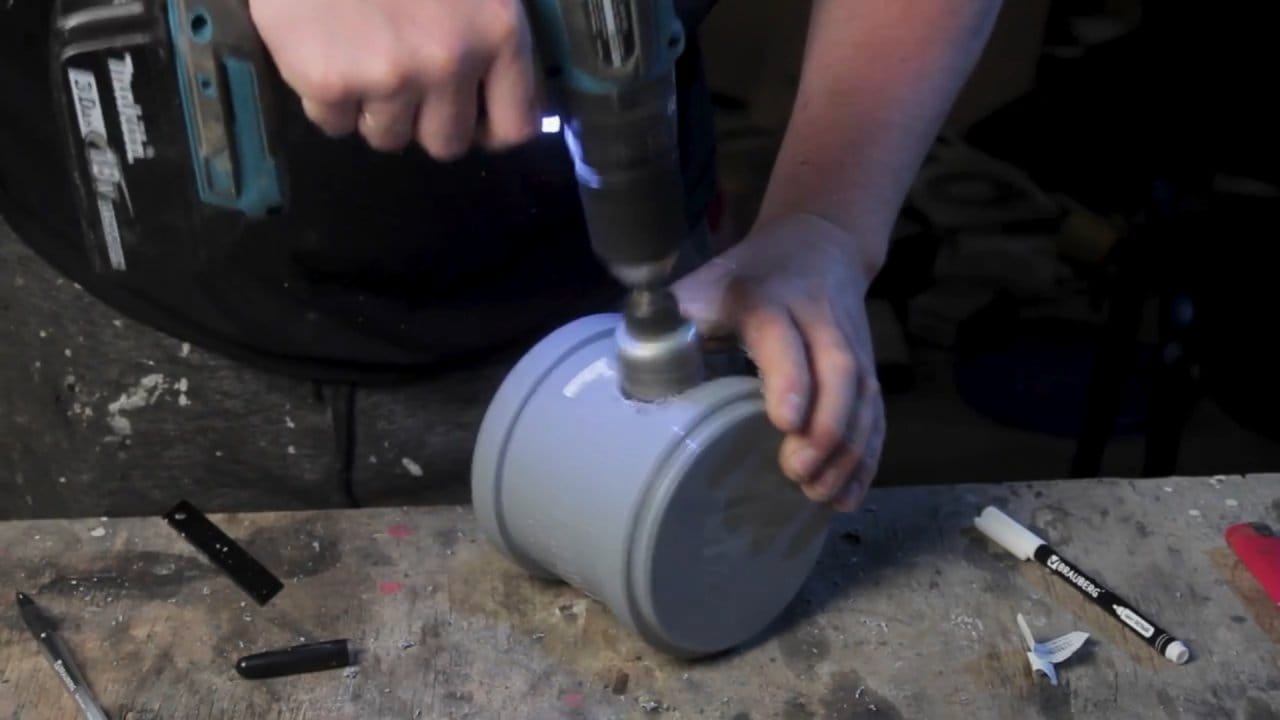 To fix the lenses, we will use the caps in which the wall is drilled.

They fit easily into holes. Now, using reliable glue, we glue the lenses to the plastic.

Next, we take one more plug, and make an adjustable slot out of it and two pieces of the blade.

We insert this plug into the 40th sleeve and we get a movable element with which you can more accurately focus the light.

Place the prism inside the structure. It must be fixed with glue on a small stand to get to the desired height.

That's all, the whole device is ready. Now, with its help, you can observe the spectra of various light sources with the naked eye and you can even photograph them, while obtaining pictures of fairly good quality, in which you can perfectly see the full spectrum.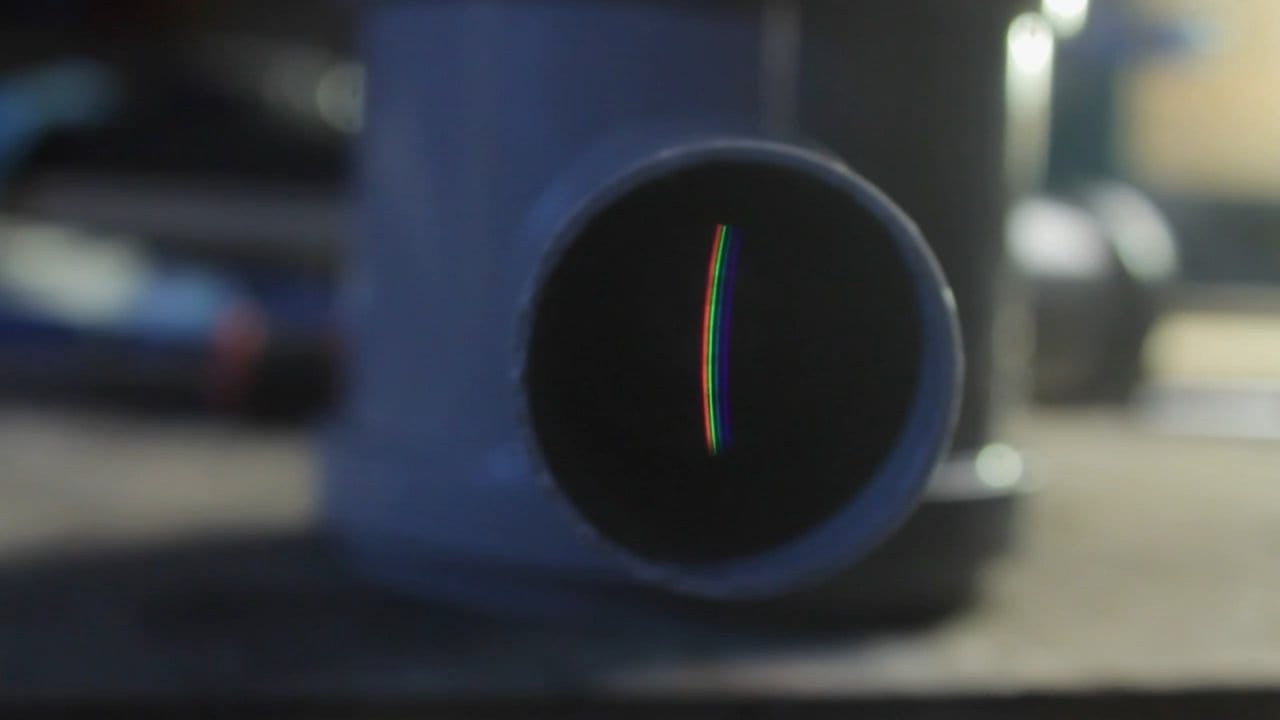 But in order to have higher quality images at the output, you still have to remove the lens and project the rays directly onto the camera matrix itself.

These are the spectrum images you can get:

All the peak values ​​of the spectrum are very clearly visible here. It is quite difficult to focus this device, and the lines are more blurred at the top than below. For this reason, we will cut out the lower part of the spectrum in order to compare it with other images.
To calibrate a home-made spectrograph, the following infrared flashlight is suitable:

It indicates the wavelength, 850 nanometers. Its spectrum is very clear. Now, using 2 spectra, we will build a ruler by which it will be possible to evaluate the spectra of other lamps.

First, let's see the spectrum of the most ordinary incandescent lamp.

< img class = "aligncenter" alt = "DIY spectrograph from santech" src = "https://usamodelkina.ru/uploads/posts/2021-06/1623327598_potplayermini64-2021-06-10-15-04-37-939. jpg "/> Its spectrum is much smoother. And here (see the image below) see the line?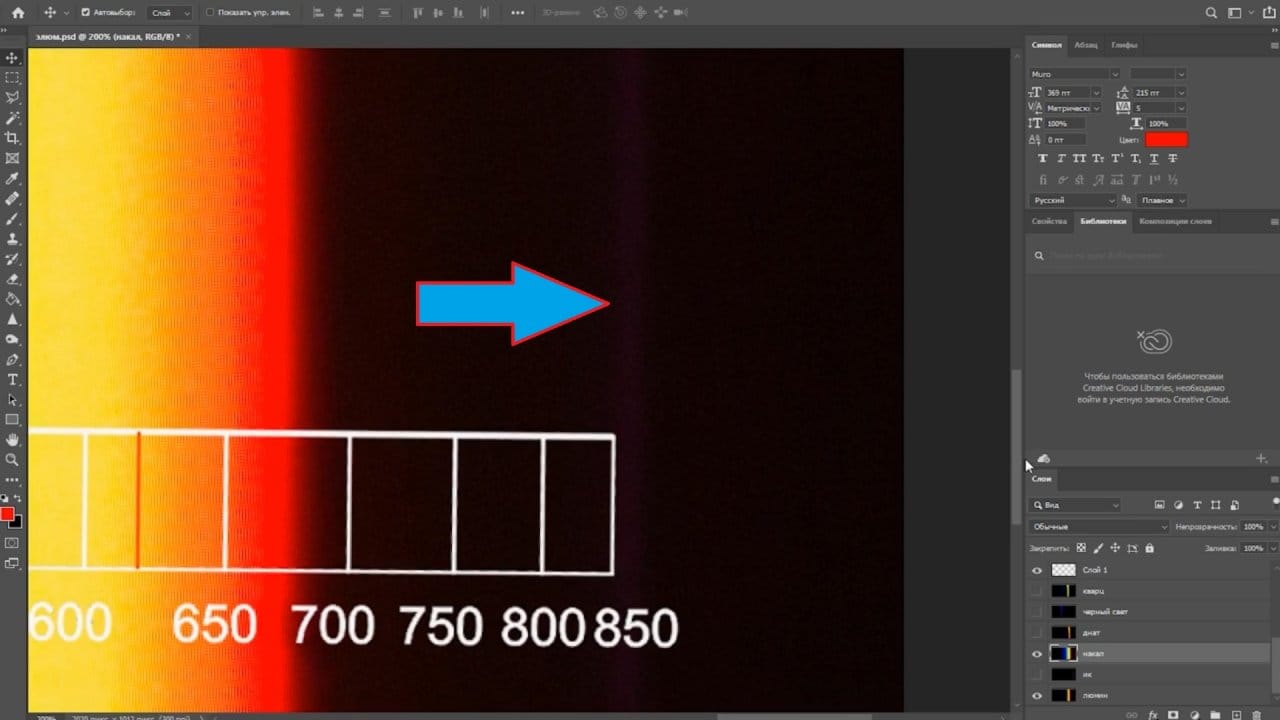 This is the infrared spectrum, a clear peak at 850 nanometers.
Now it's worth taking a look at the so-called black light lamp, or Wood's lamp. It emits in the ultraviolet range. Its spectrum is also very clear, with two distinct lines in the ultraviolet spectrum.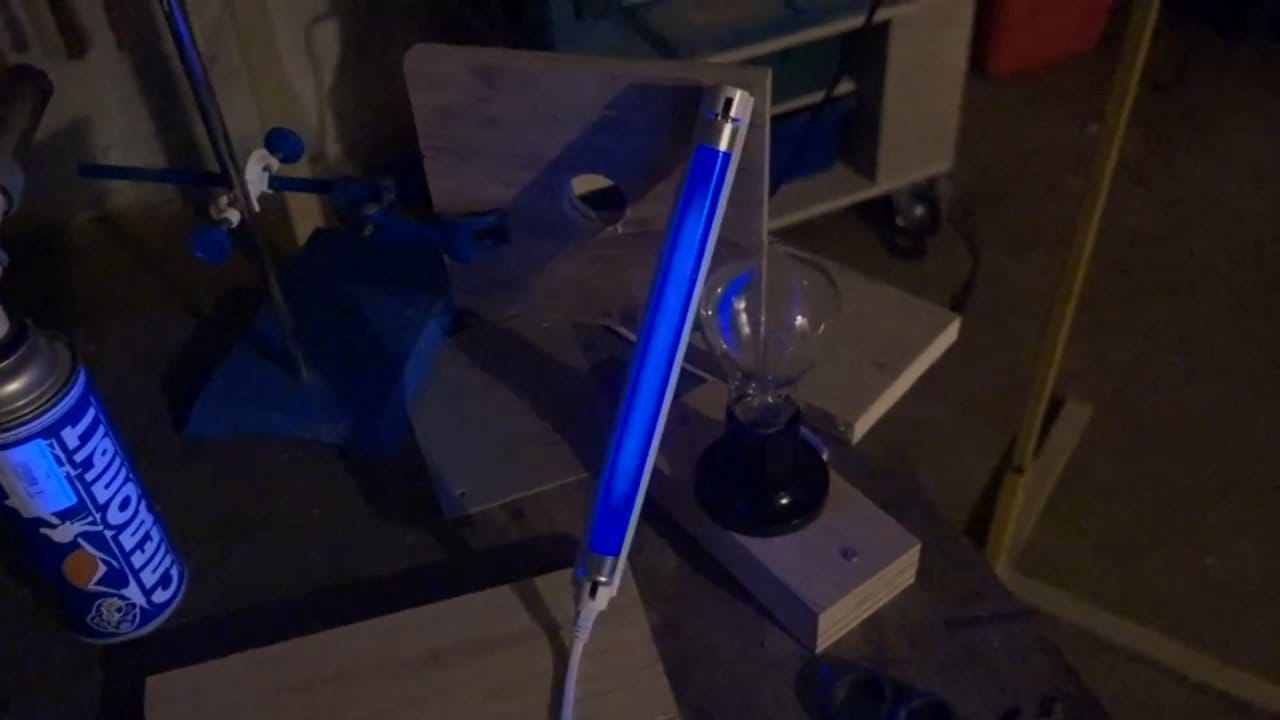 But a quartz lamp, it glows with a very beautiful light, it's a pity that you can't look at it, because it emits hard ultraviolet light, which is capable of killing not only microbes, but also the cornea of ​​the eye.
< a href = "https://usamodelkina.ru/uploads/posts/2021-06/1623327581_potplayermini64-2021-06-10-15-05-27-935.jpg" rel = "prettyPhoto">
By the way, the camera does not see the main peak of ultraviolet radiation, because it cannot pass through a glass prism. Glass absorbs such hard ultraviolet light.
Well, now let's look at the spectrum of this little girl: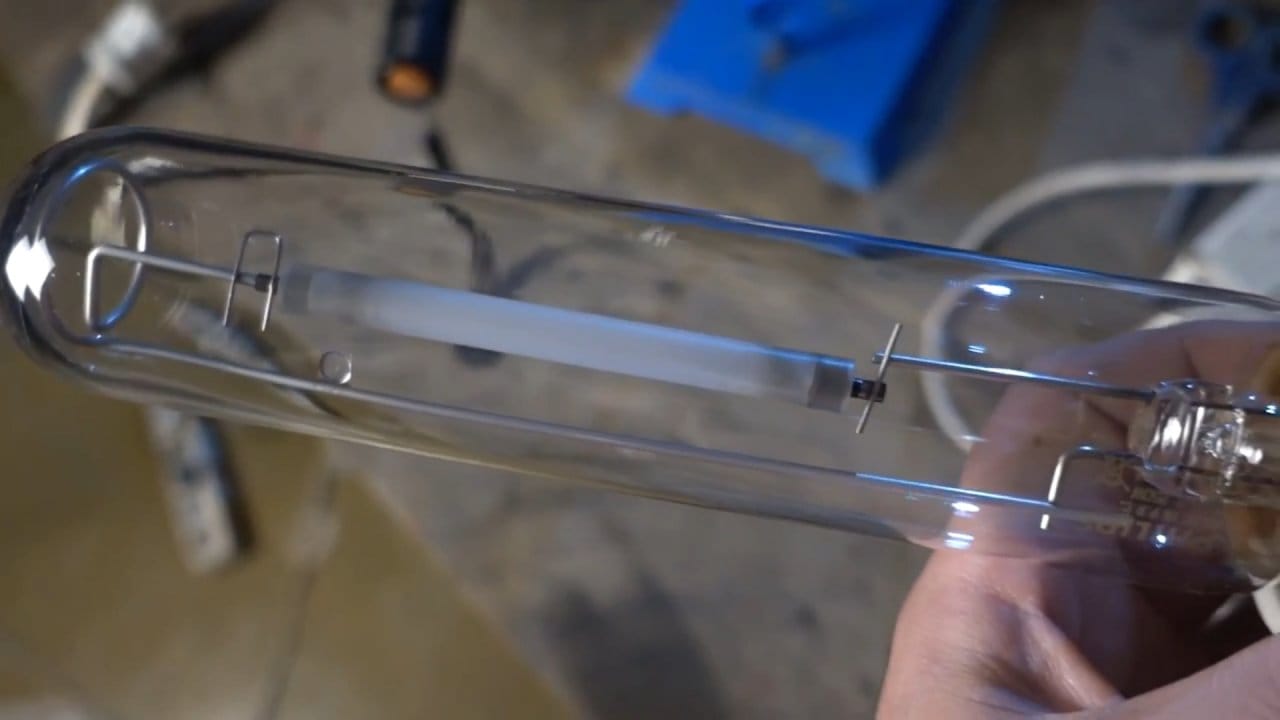 This is a high pressure sodium lamp, such as those mounted on lampposts. It takes a few minutes for it to light up, after which it turns into a real little sun.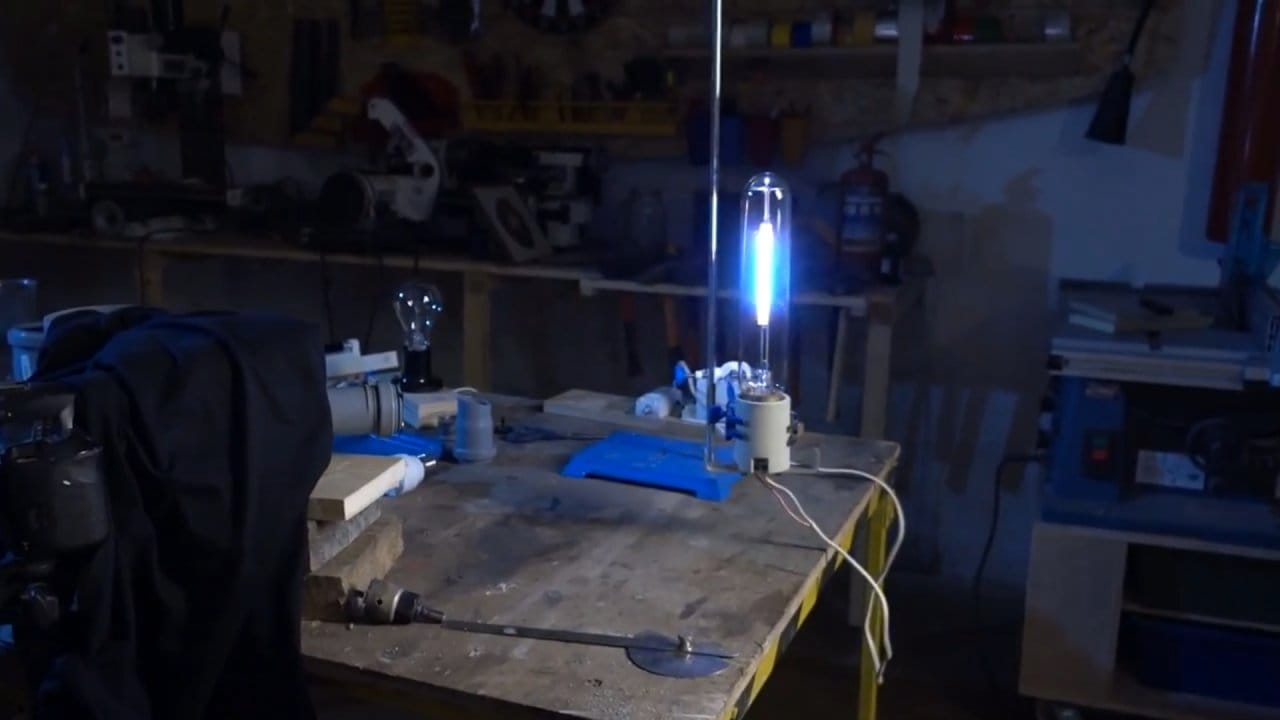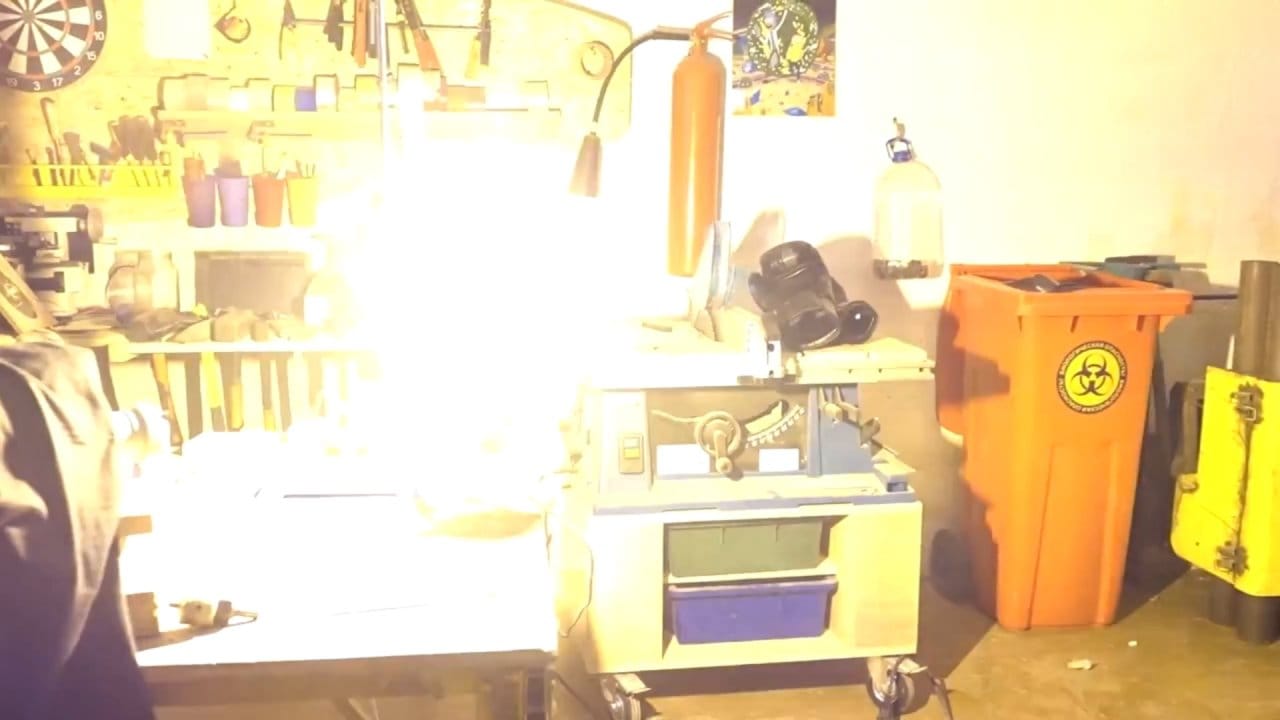 As you can see, the spectrum of this lamp is simply unreal, there is a whole palisade of lines.

This is done with the lamps, now let's see how different chemicals glow. To do this, smart guys use a colorless hydrogen flame and platinum wires, and we are simple people, an ordinary gas burner will be enough for us, and we will replace platinum with nichrome wire. It does not stain the flame, so it can be used for amateur purposes.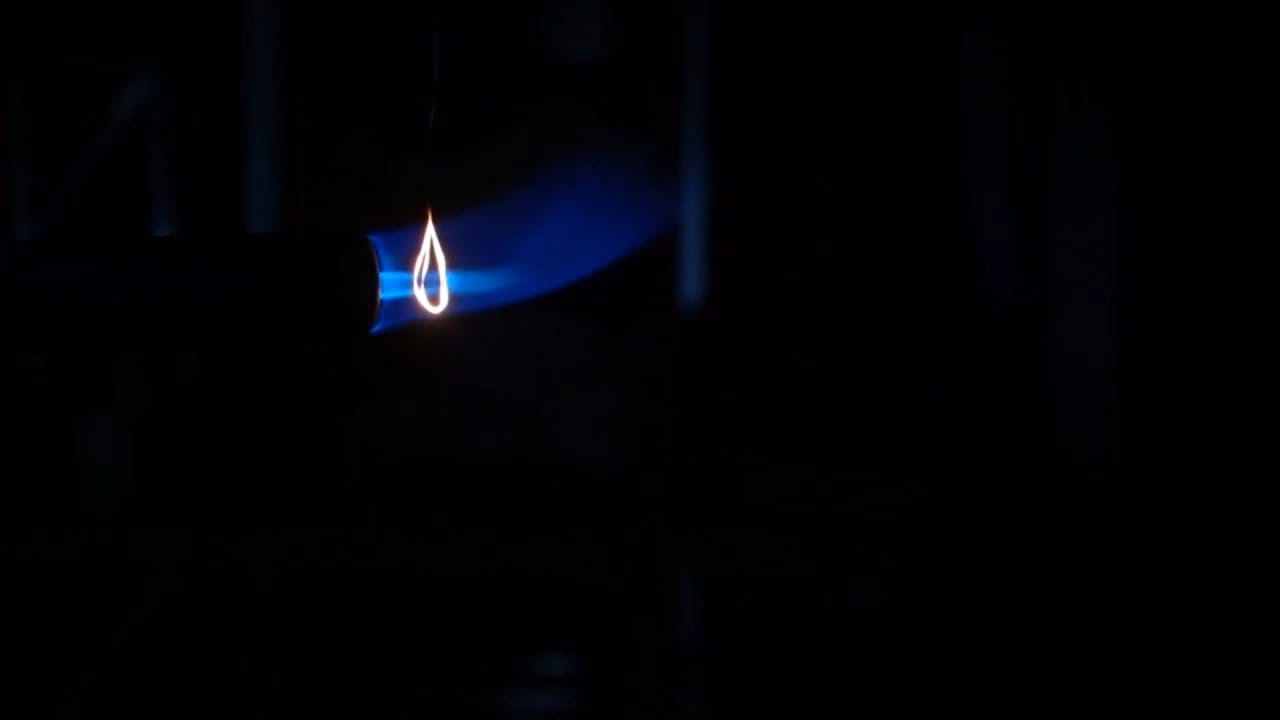 By the way, this is how the spectrum of a burning gas looks like, it is very dim and almost invisible against the background of other substances falling into the flame.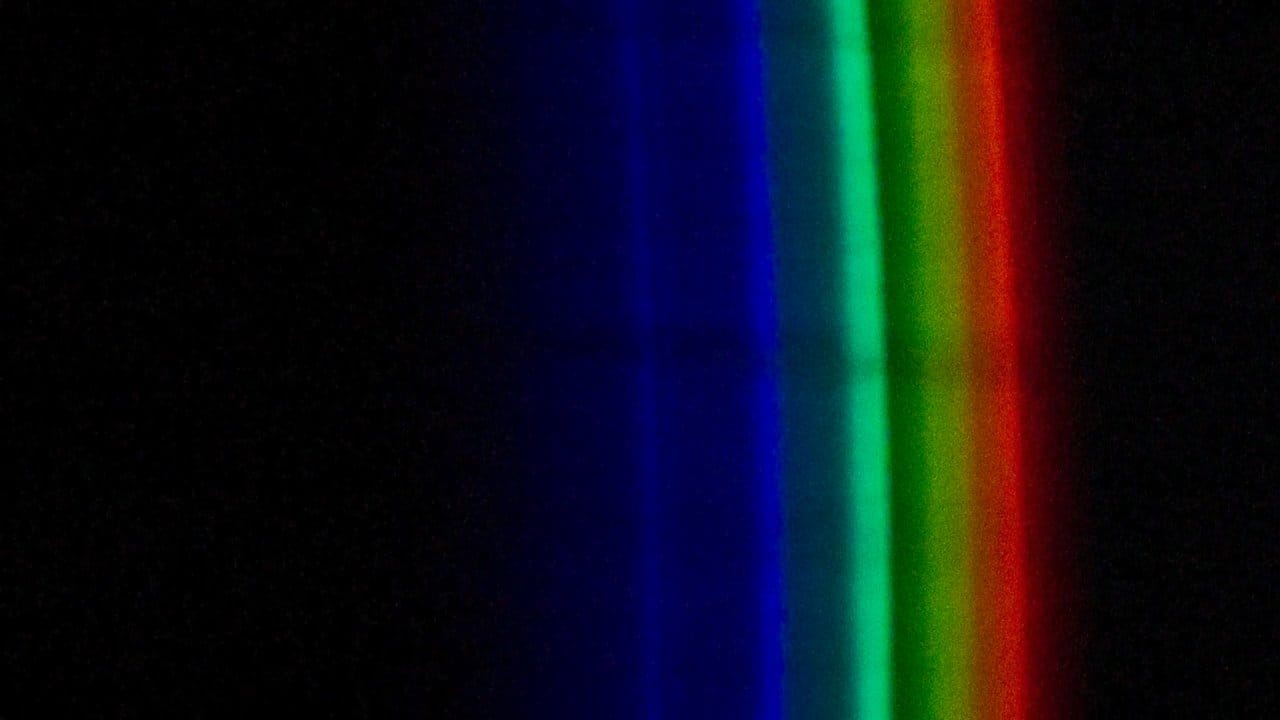 Copper sulfate will go first, it colors the flame green.

Its spectrum is very rich, both copper and sulfur glows here, a lot of vertical lines are visible on the spectrum.

And here, for example, regular soda.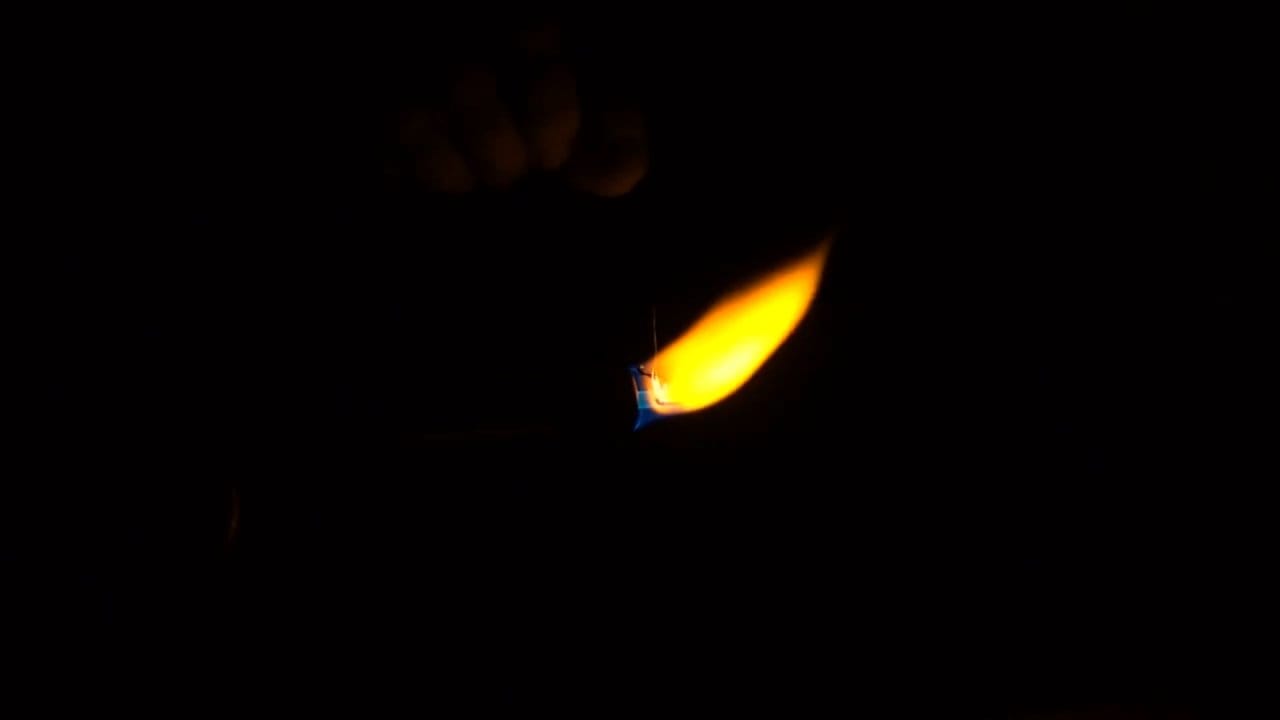 This substance glows with a bright orange light due to sodium. The spectrum here is not at all like that. Powerful orange line and no other shades.

And this is how the potassium nitrate colors the flame, its spectrum is also very saturated and you can see that even the infrared spectrum skips here.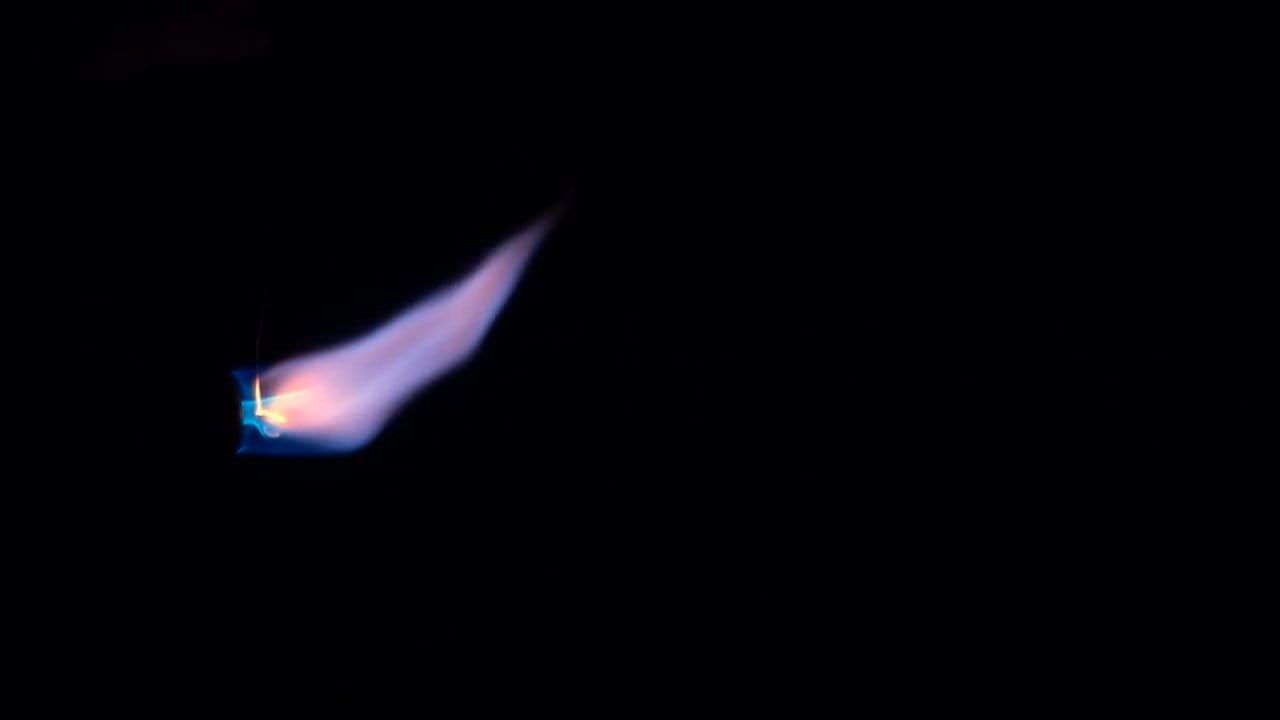 And this is how strontium nitrate glows:

It not only gives a red tint to the flame, but also clearly has ultraviolet light in the spectrum.

Although this spectrograph is difficult to focus at first, it becomes very easy to work with it later. And with its help you can get very cool pictures on any camera, and if you can focus directly on the matrix, then it's generally cool.

As a result, we got such a quite suitable device. Thank you for attention. Until next time!
Author's video: