DIY
Simple robot on Arduino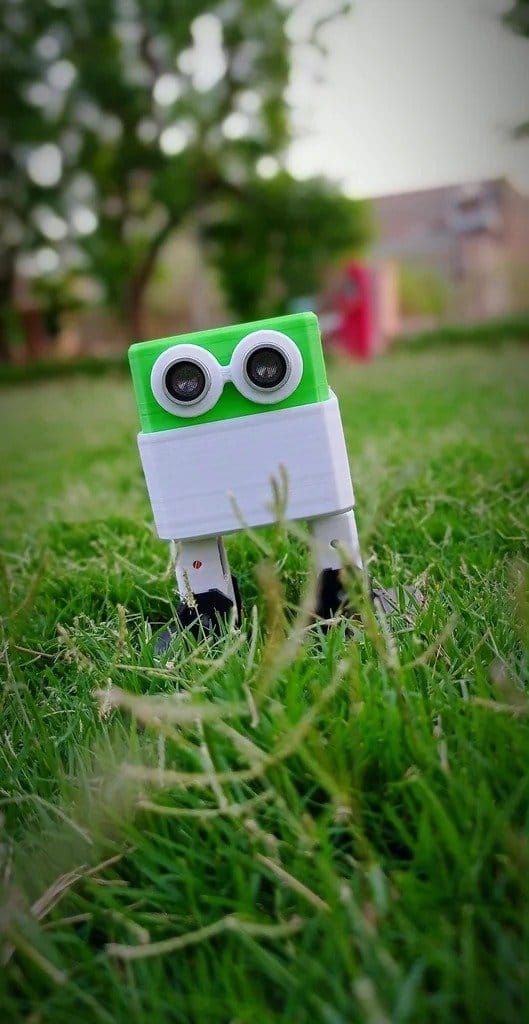 This assembly, a small cute robot, will be interesting, first of all, to novice radio amateurs and robot builders. To assemble it, you need the following
Tools and materials: -Four SG90 servo drives;
-Arduino nano;
-Arduino programming cable;
-Arduino expansion board;
-Ultrasonic module;
-Superglue;
-Charging module 134N3P;
-Battery 3.7 V 1000 mAh;
-Screwdriver and screws;
-Switch;
-Wires;
-3D- printer;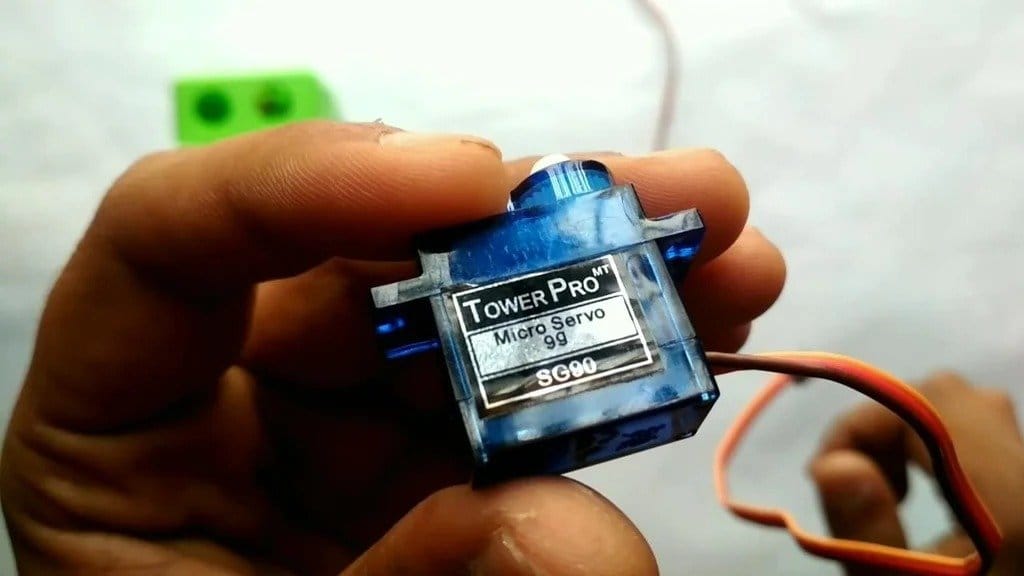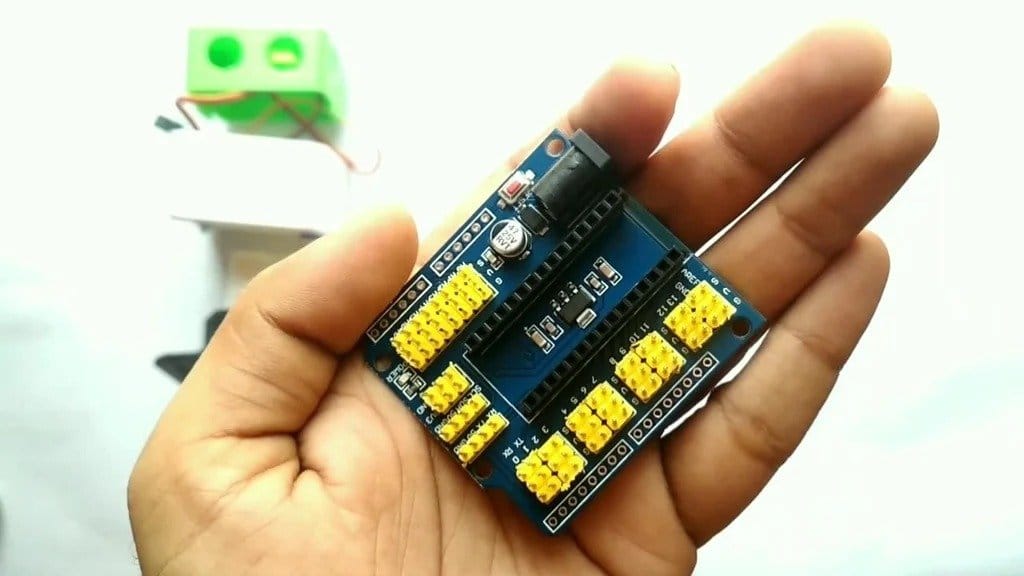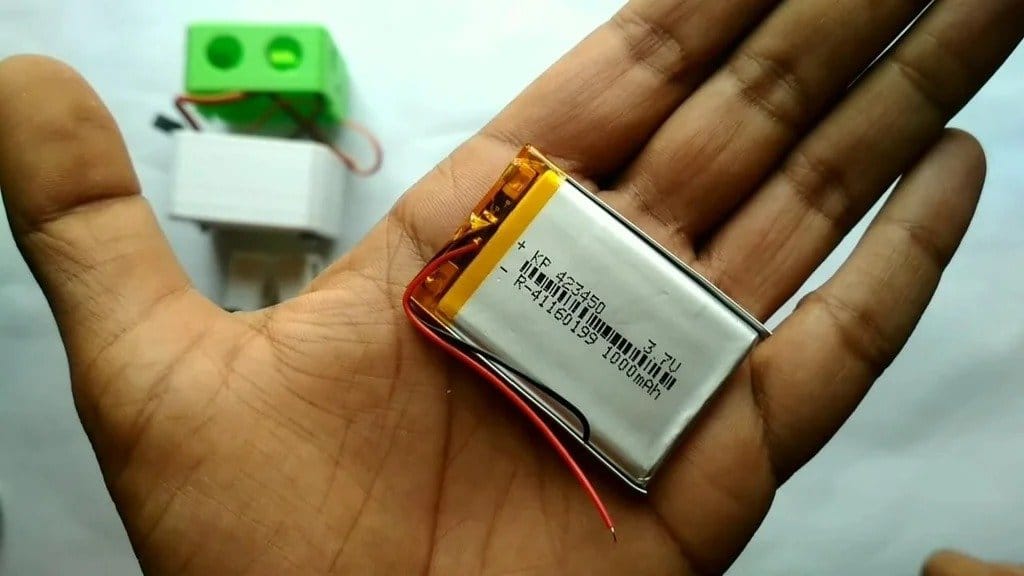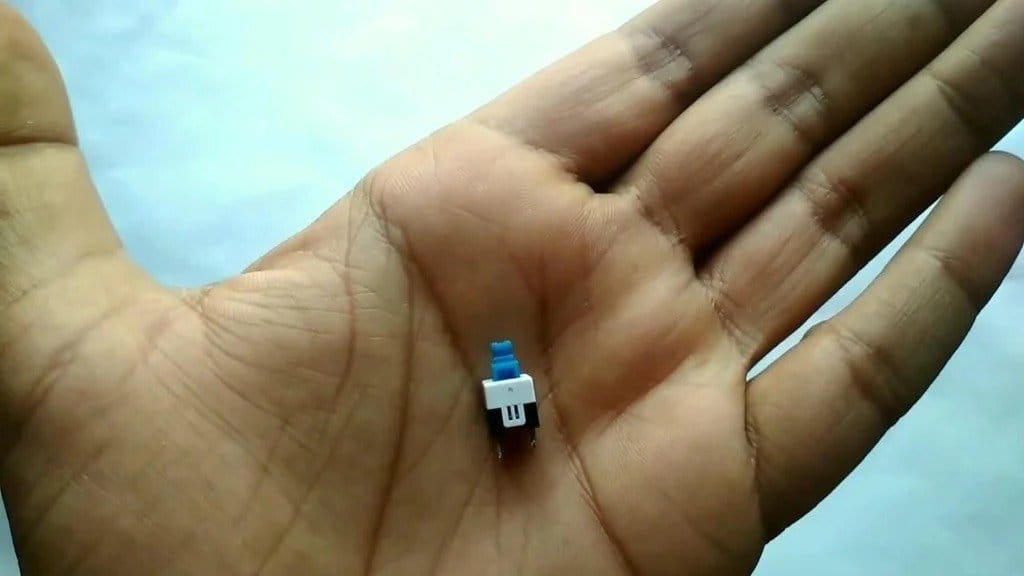 Step one: 3D printing
Files for printing parts of the robot body can be downloaded here. If you are unable to print parts yourself, you can purchase them here.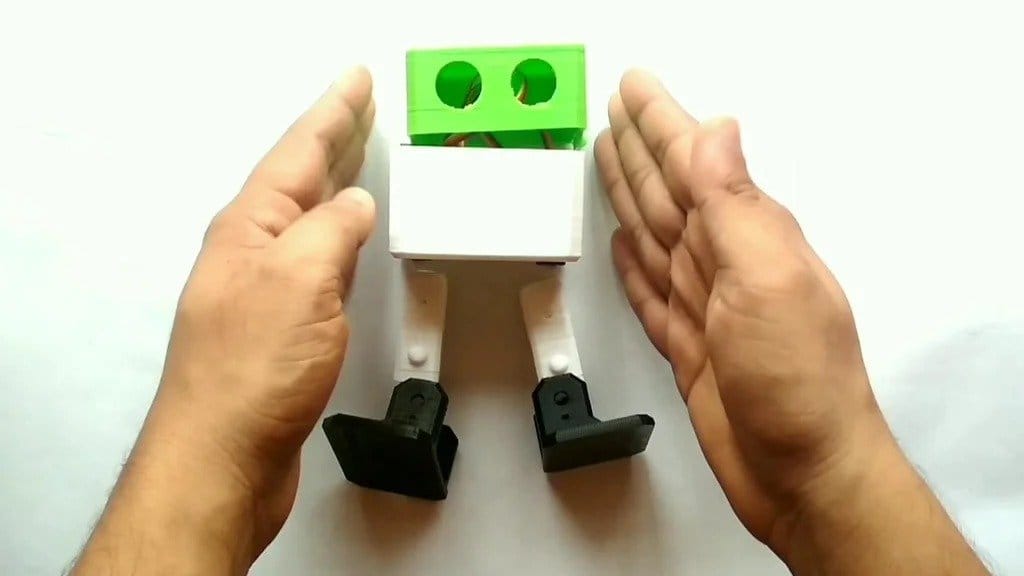 Step two: assembly
Install and fasten two servos.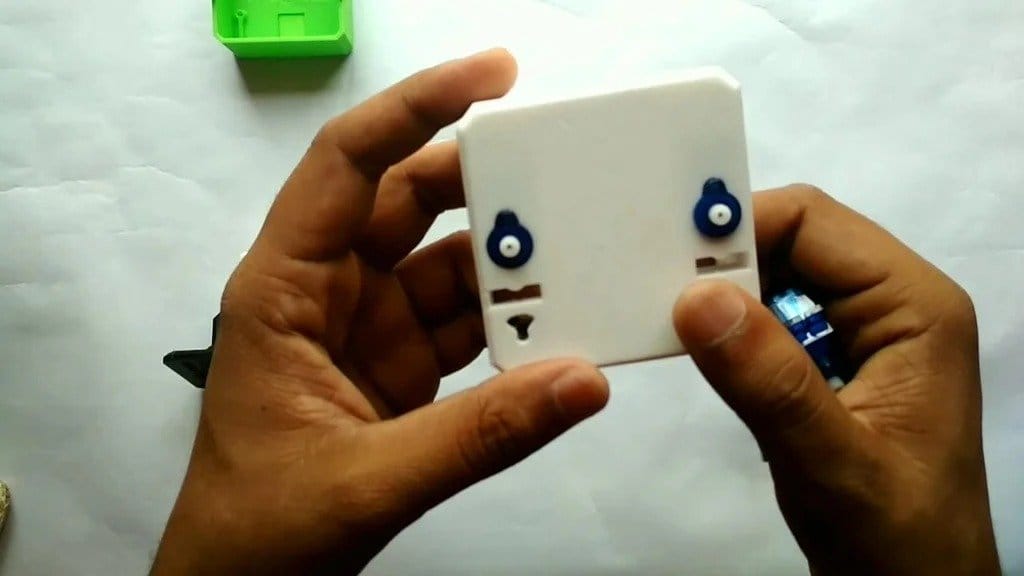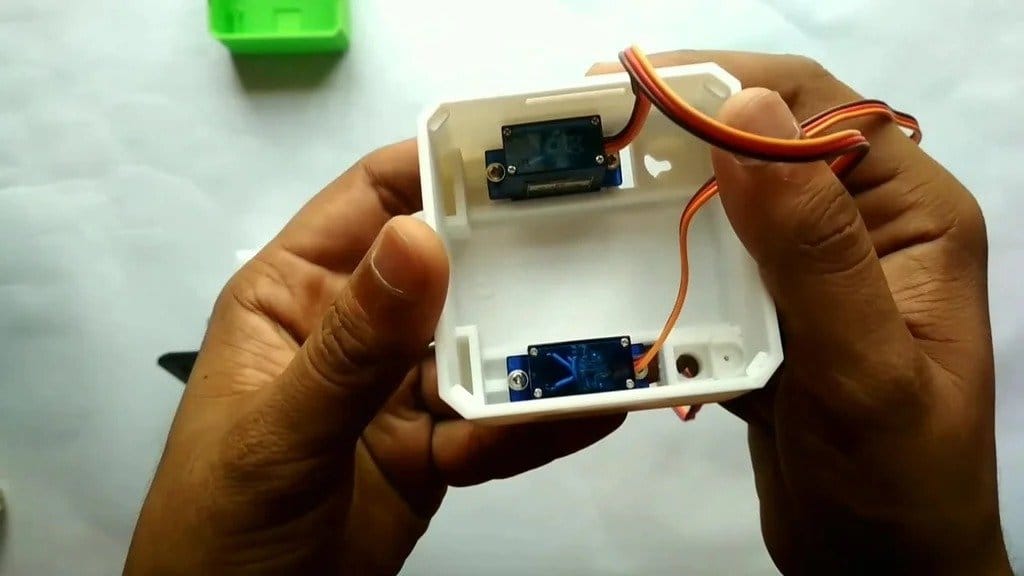 Glue the levers to the legs.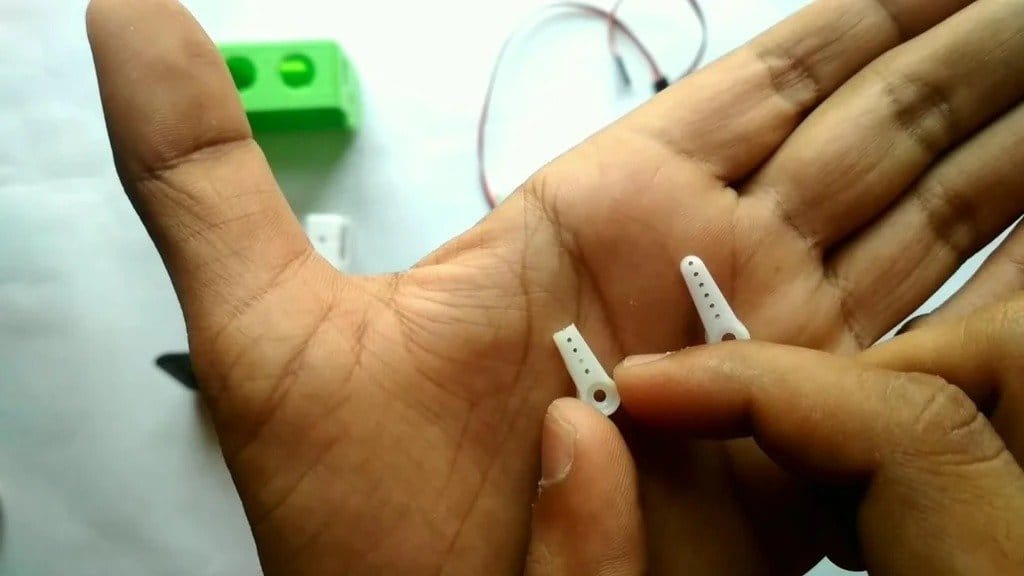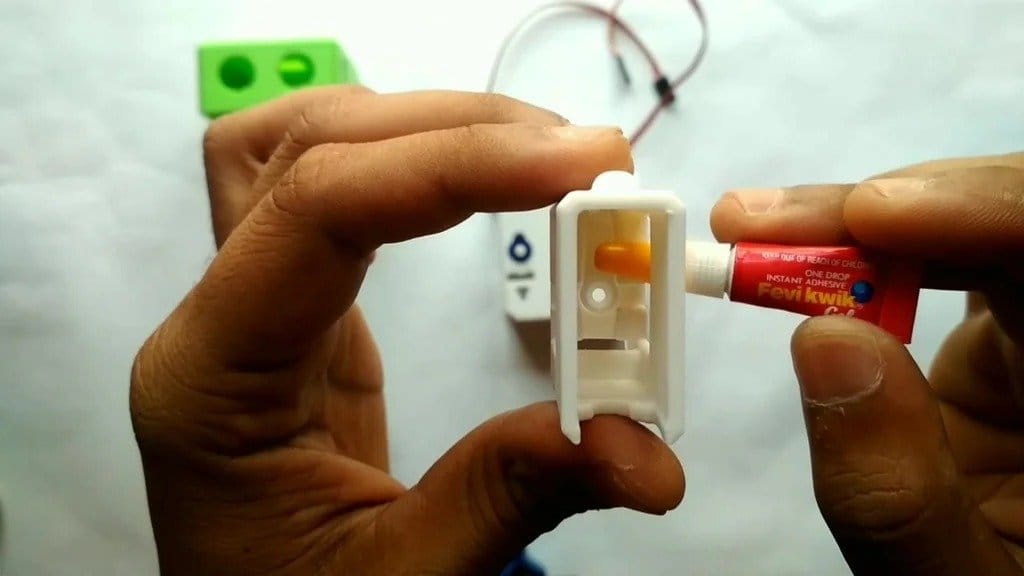 Pull the wires through the body and legs.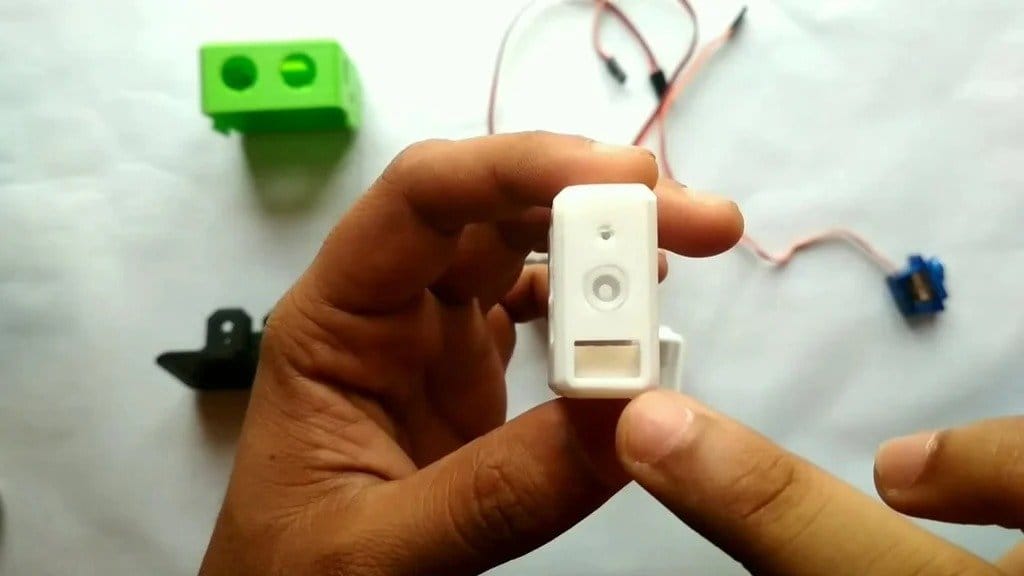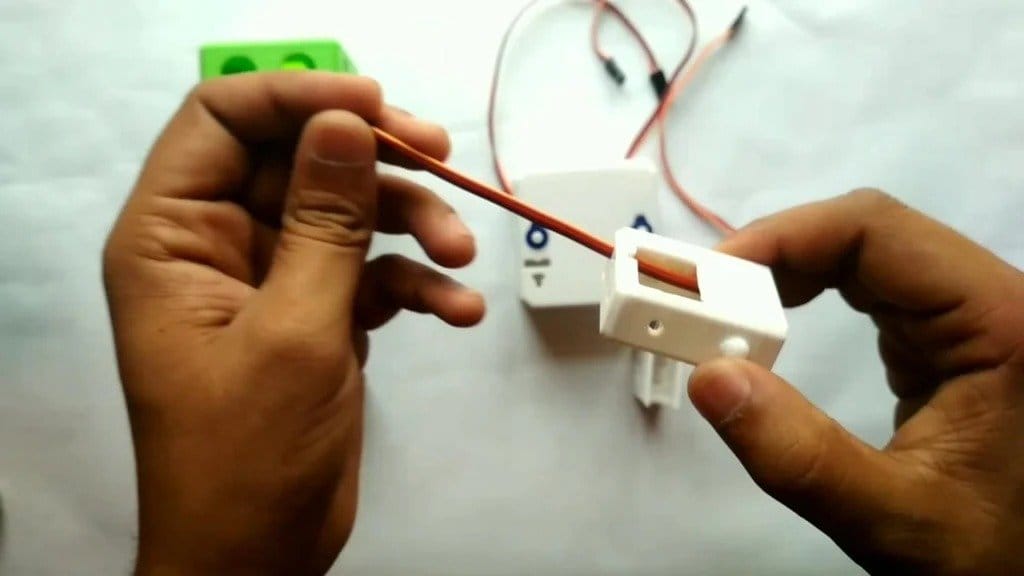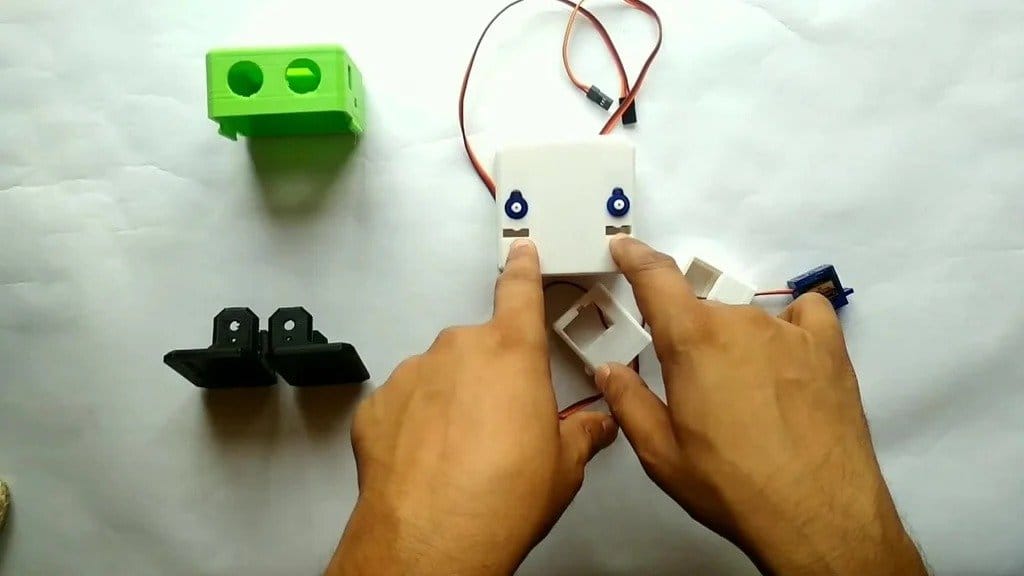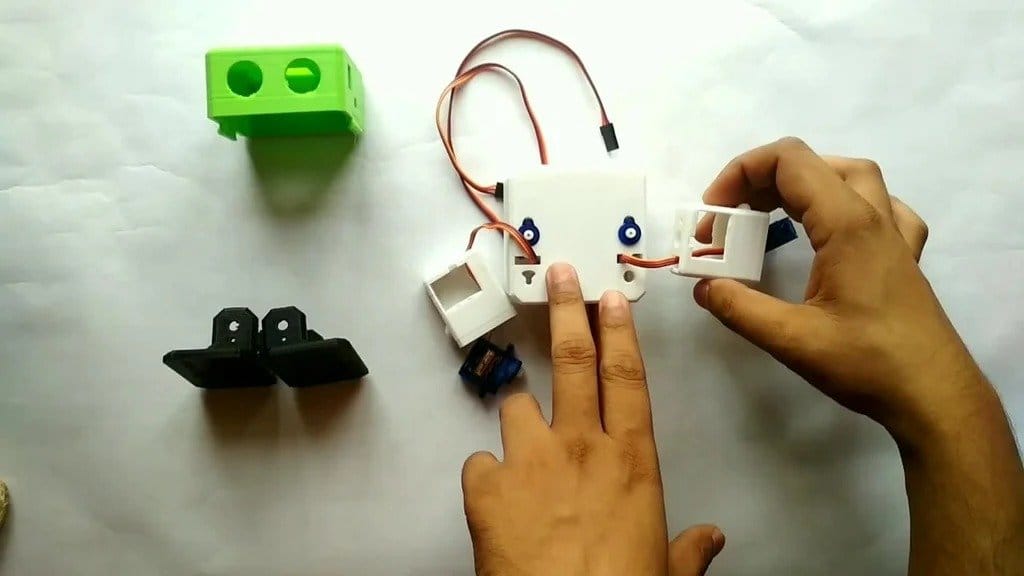 Next, install the servo on your feet. Install an expansion board on the Arduino. We connect the foot servos to pin 9 and 10.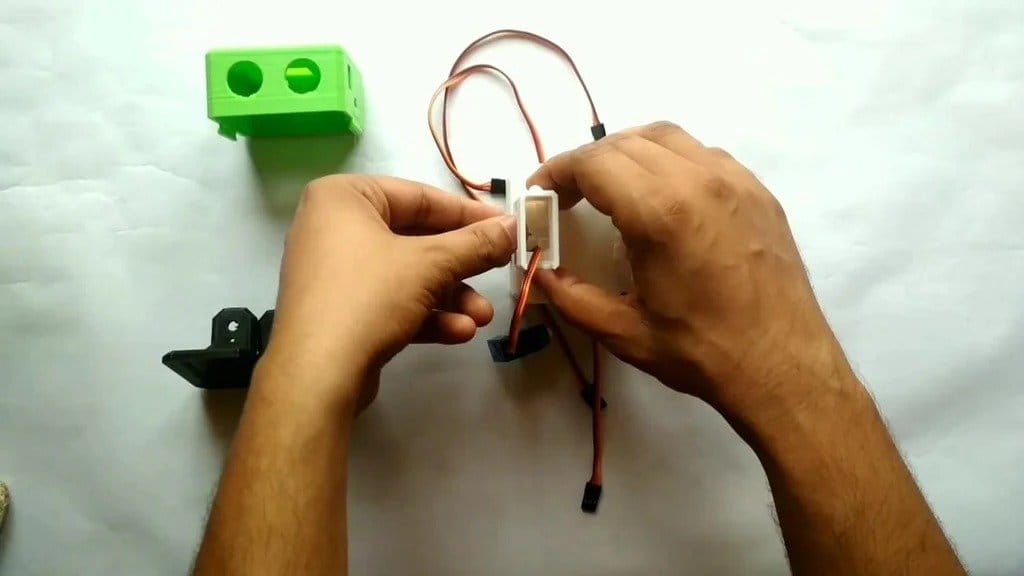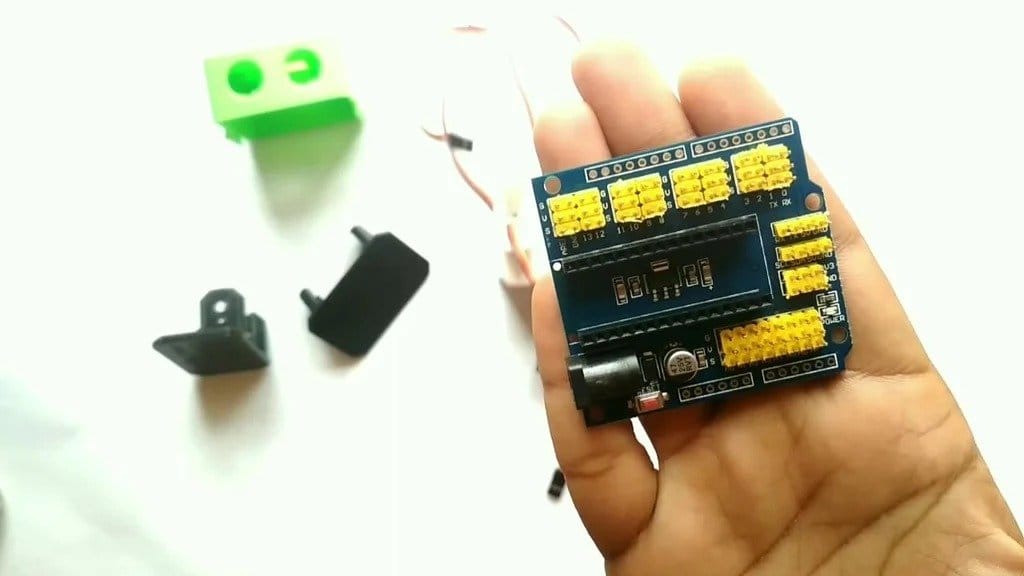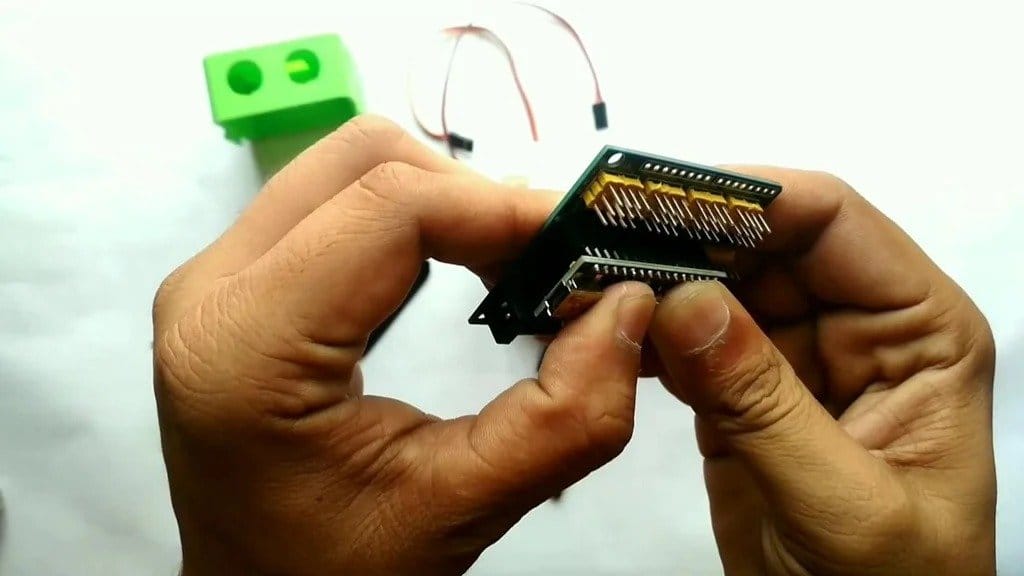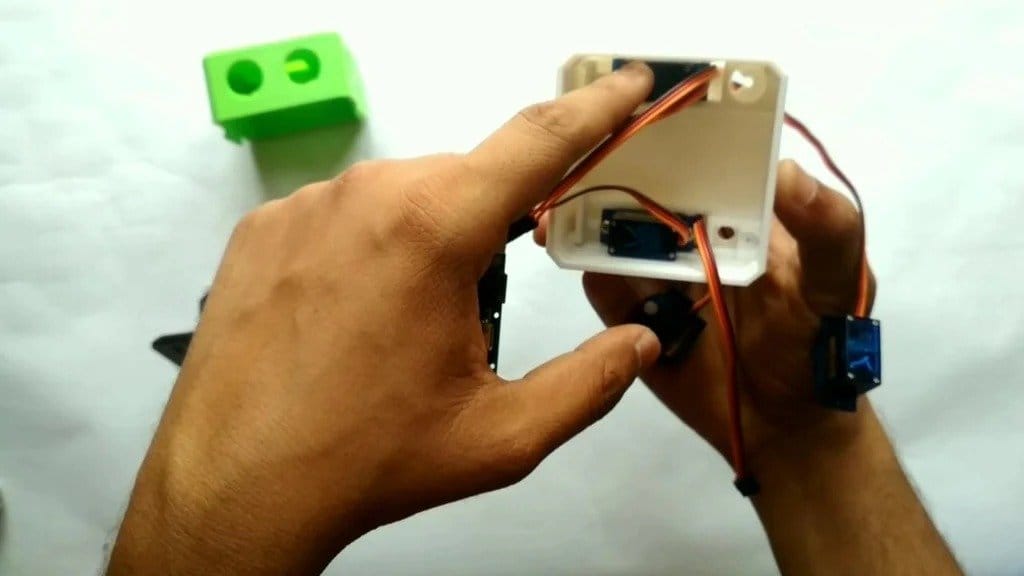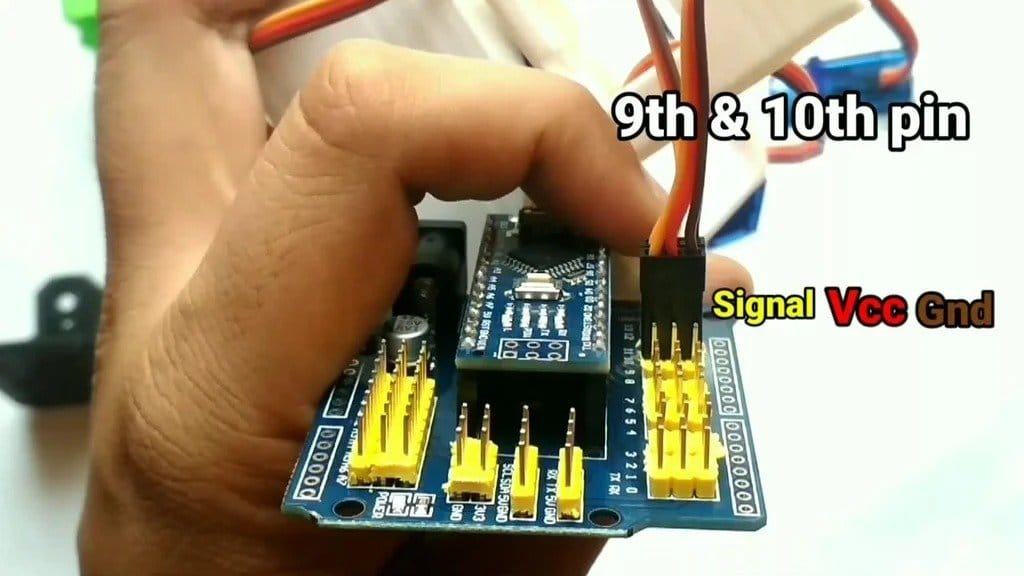 Step three: code to set the angle to 90 degrees
Open the code servo_pos_set, you can download it from here.
Connect your Arduino and select the correct board and correct port.
Download the code and the servo will move 90 degrees.
Remove the feet from the servo and insert it vertically as shown in the photo.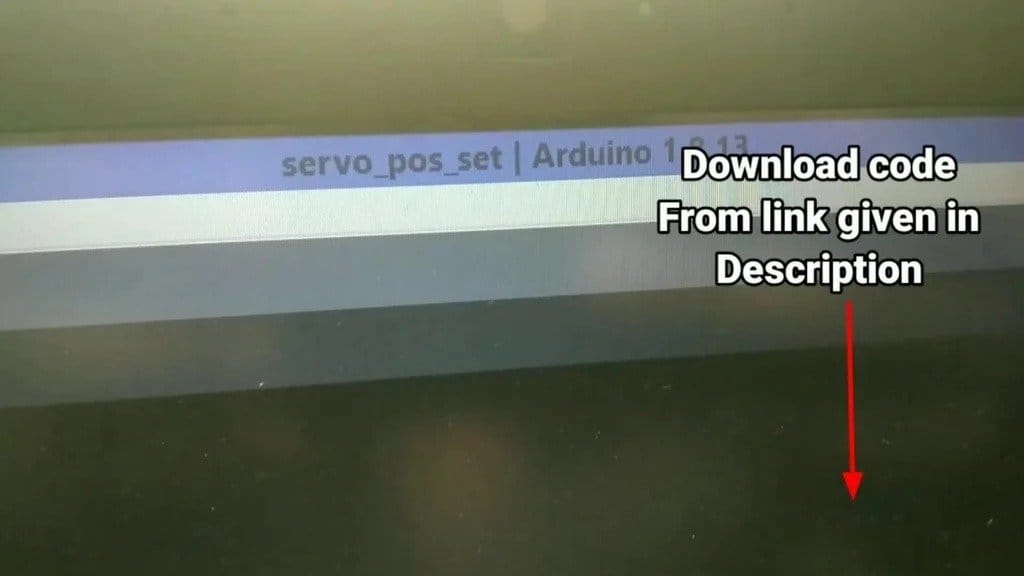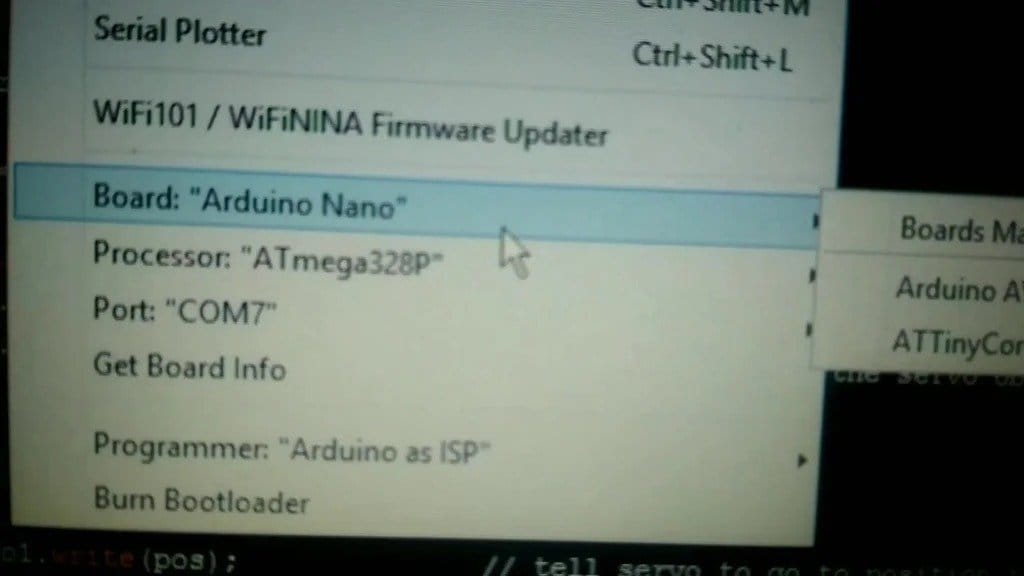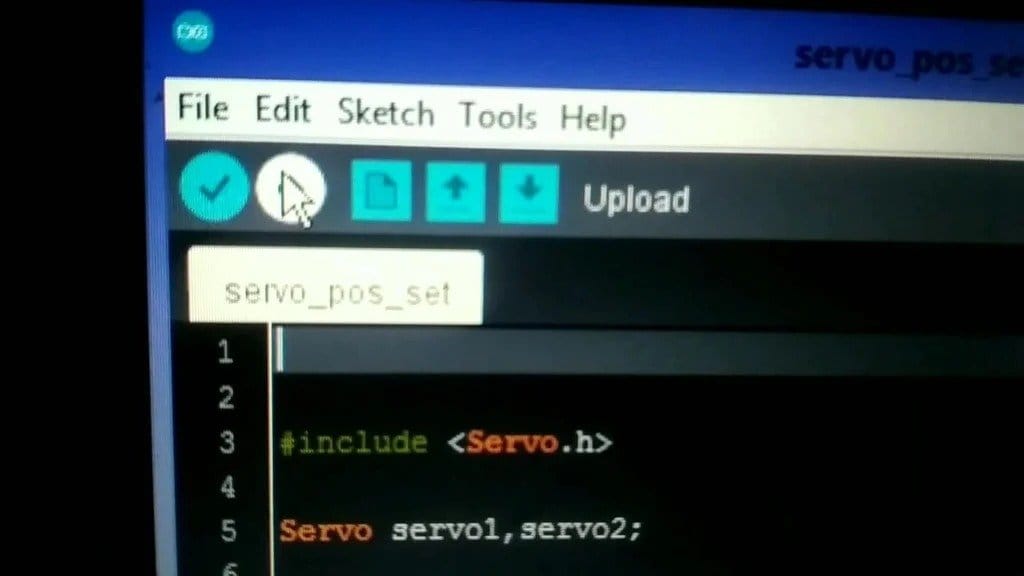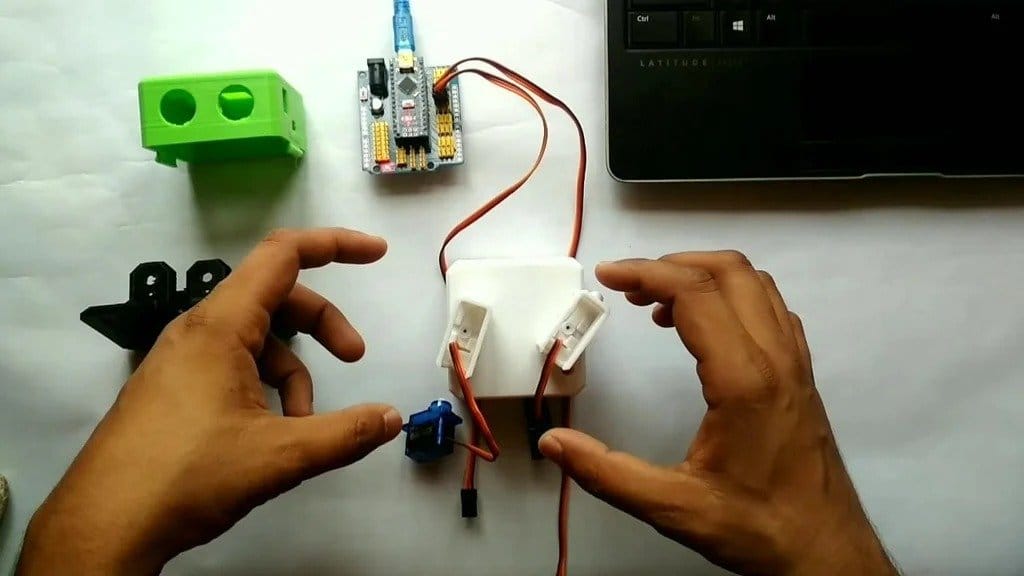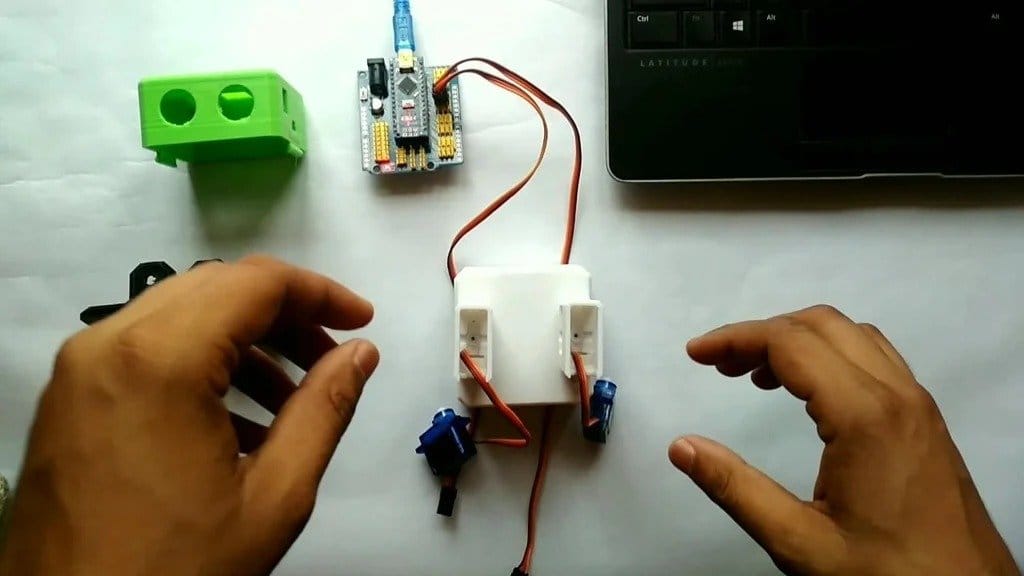 Step four: continue assembly
Screw the legs.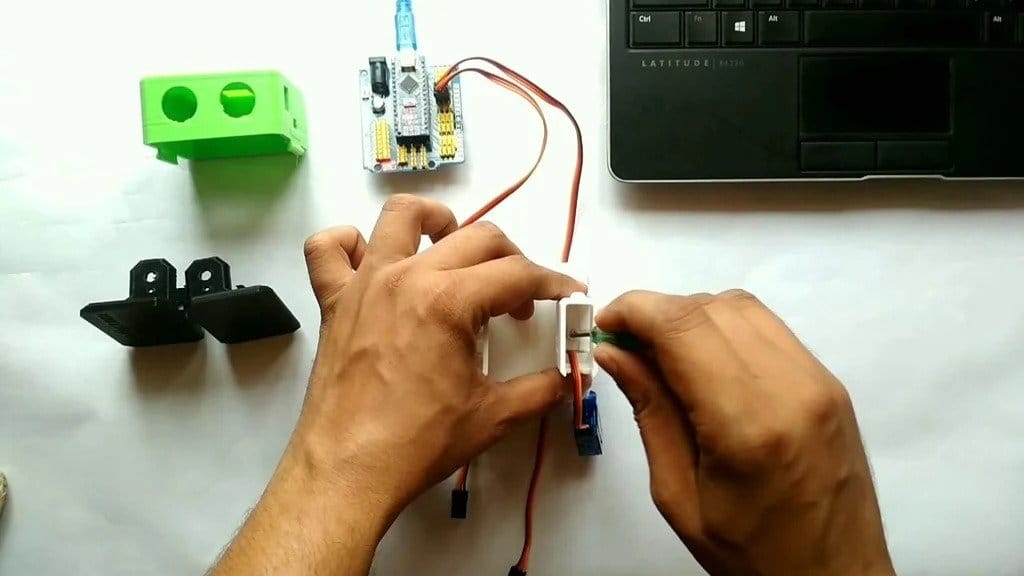 Install the servos.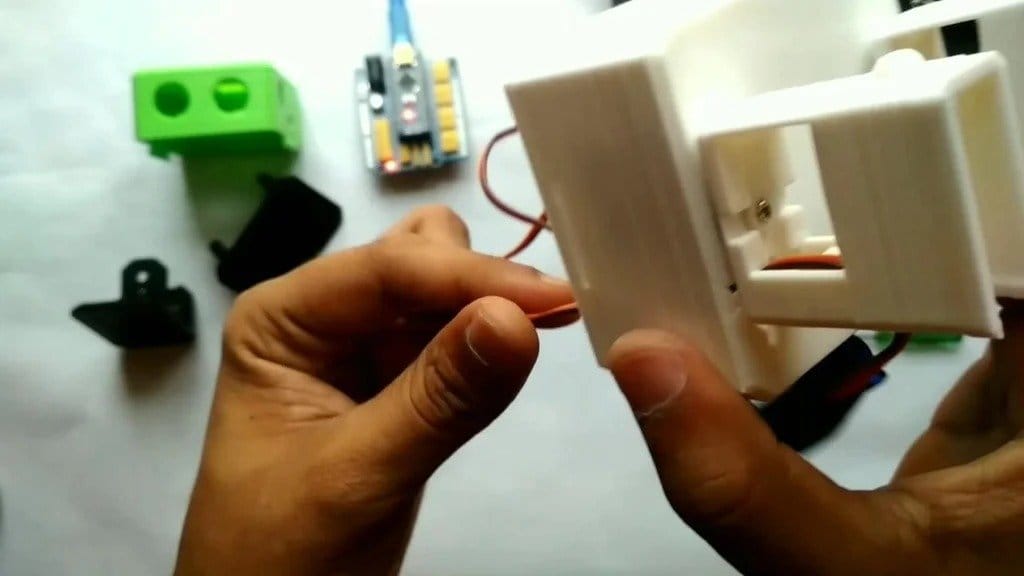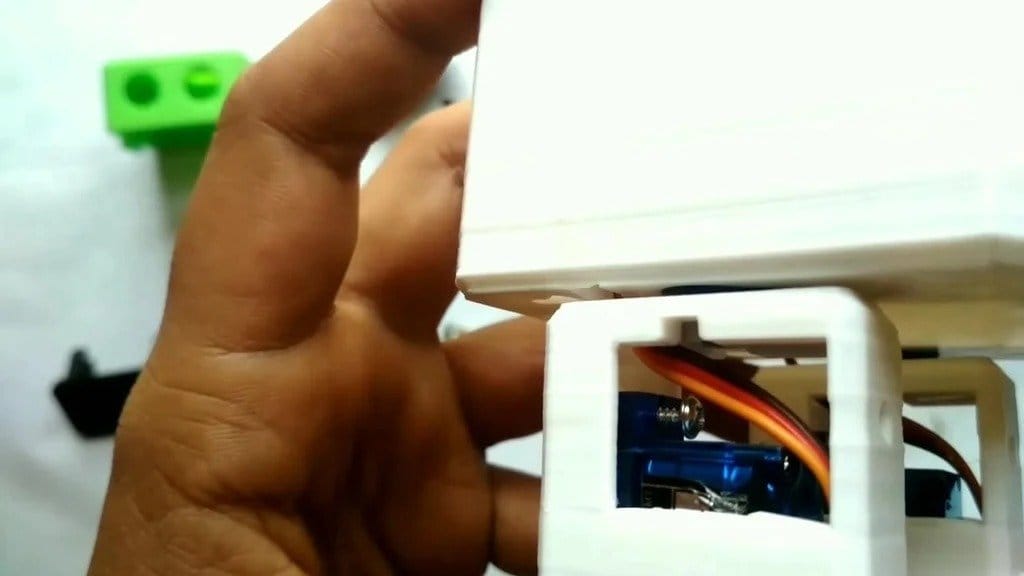 We connect the servo drive of the legs to the 9th and 10th pins. We connect the Arduino to the PC.
The servo should move 90 degrees. Now set the top of the servo to a vertical position and screw it on.
Install the feet of the robot.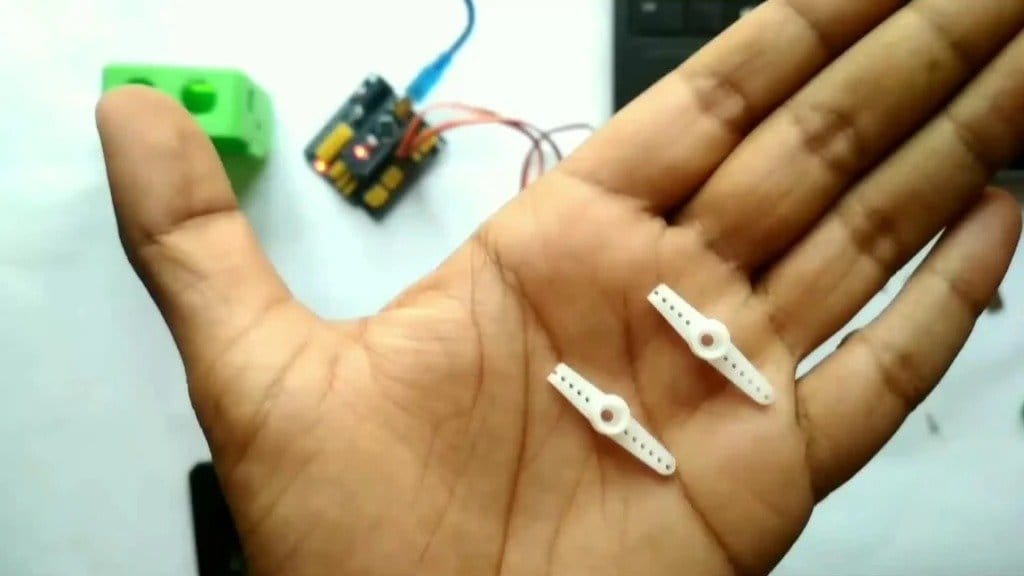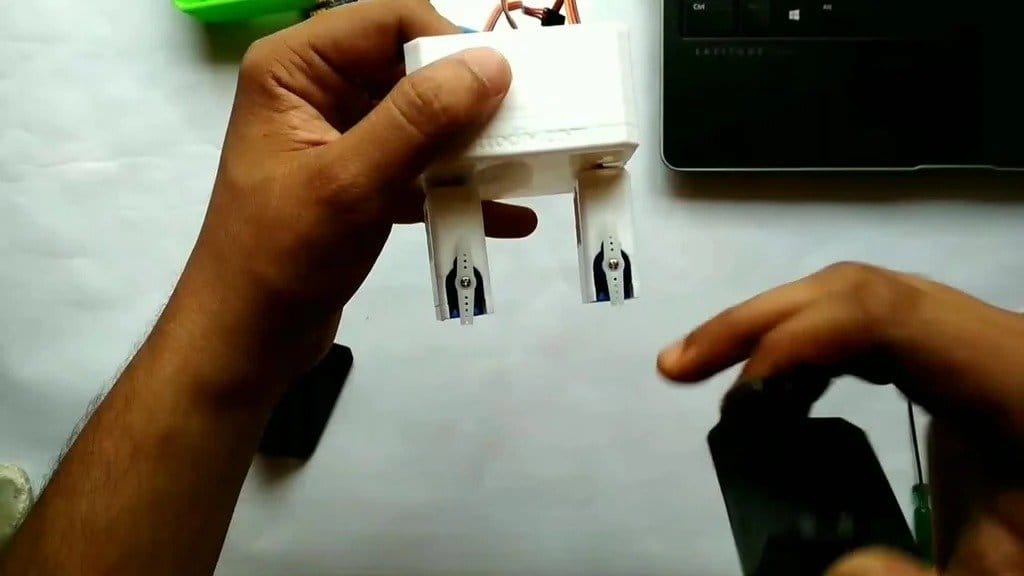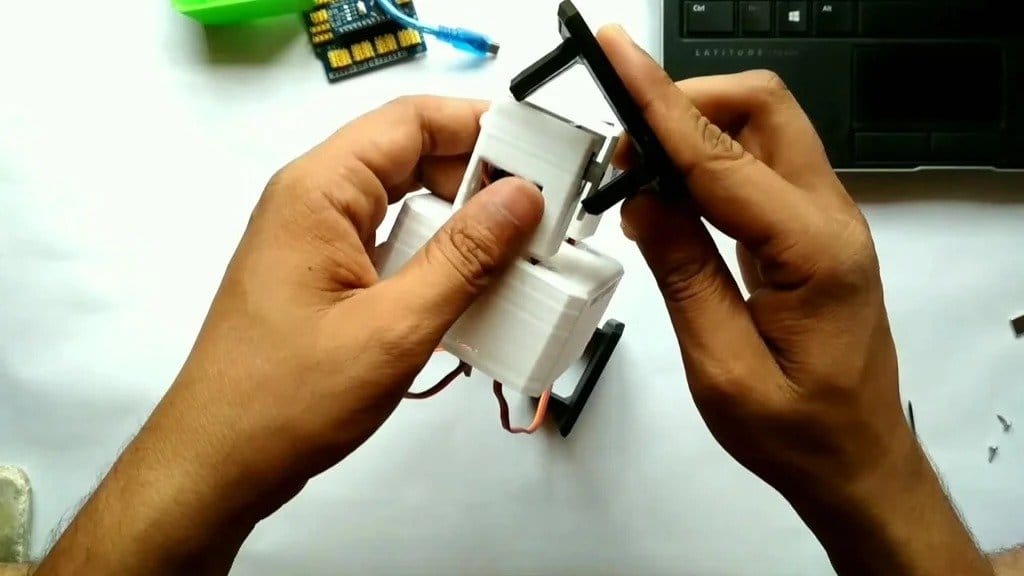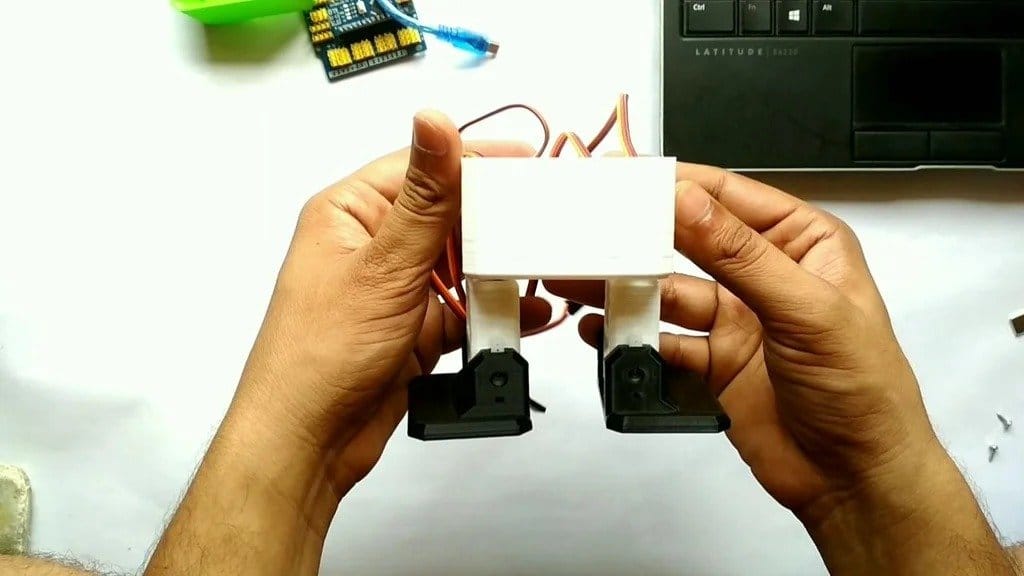 Step five: electronics
Connect the charging module. You need to remove the USB from the 134N3P module. Then solder the wires from the battery to B + and B-. Connect wires to Gnd and Vcc.
Vcc wire goes through switch.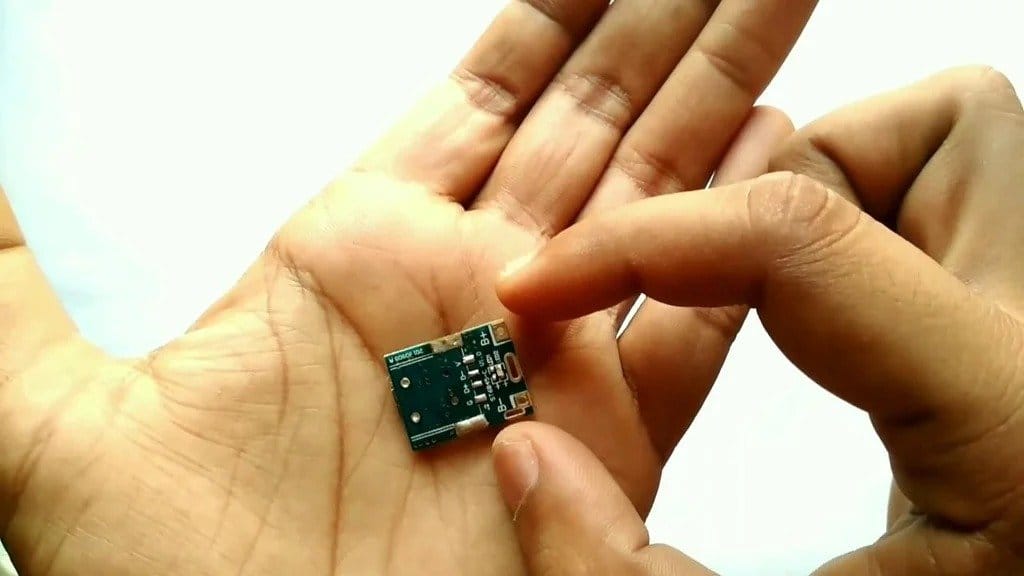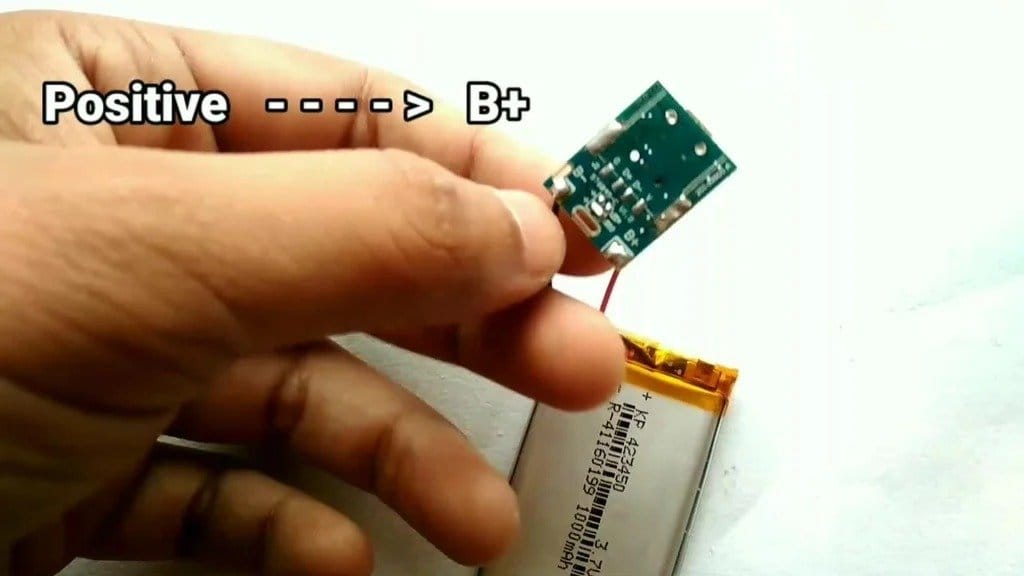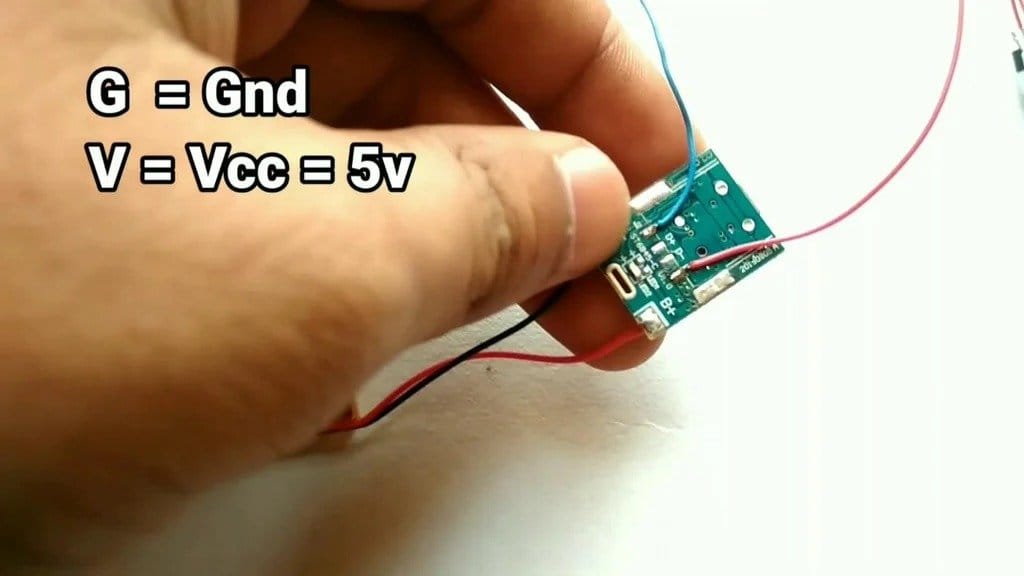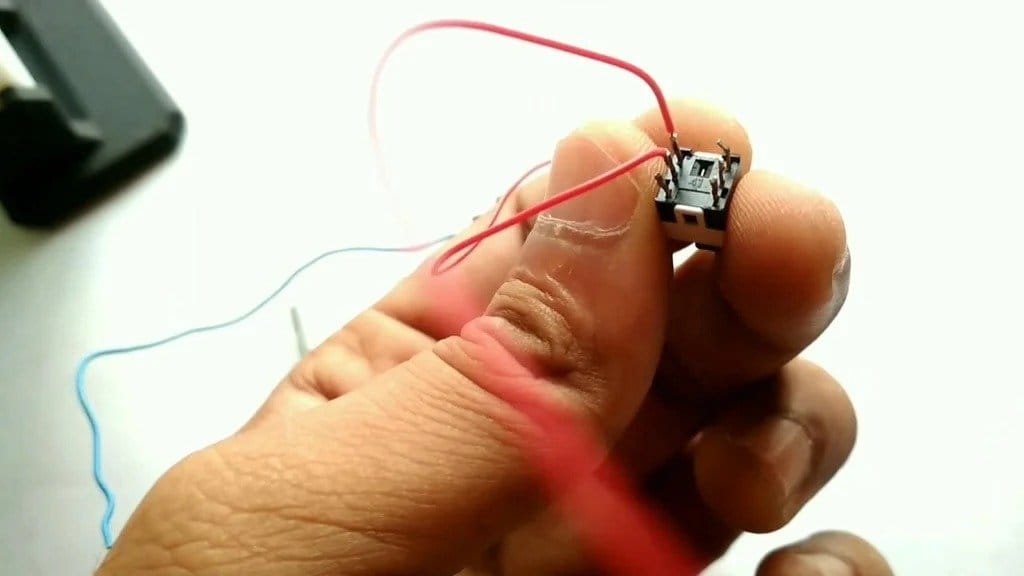 Connect the battery to the Arduino.
Remove the DC connector from the expansion board. Connect the Gnd wire to the Gnd DC jack.
Connect the Vcc to the Vin pin.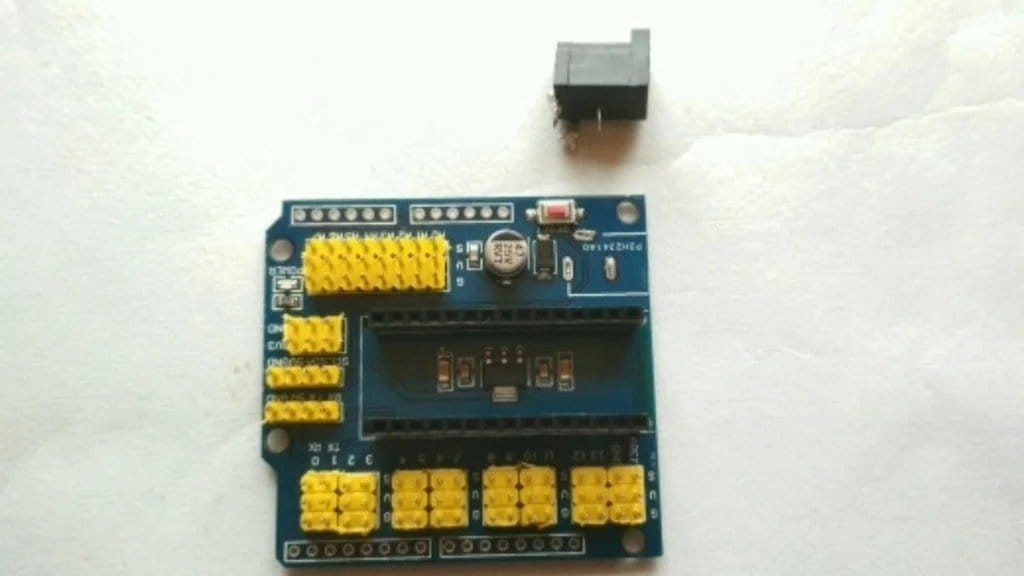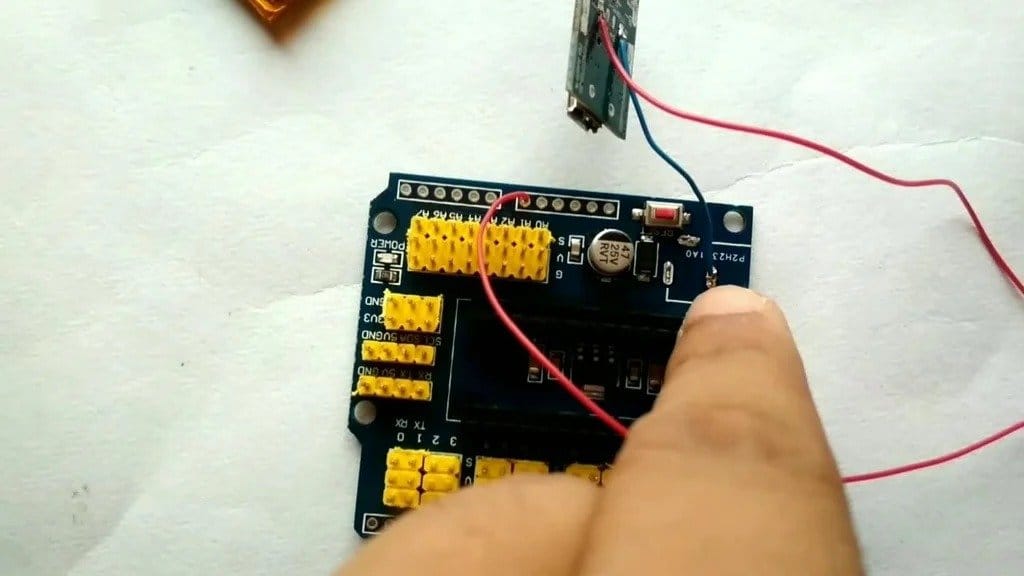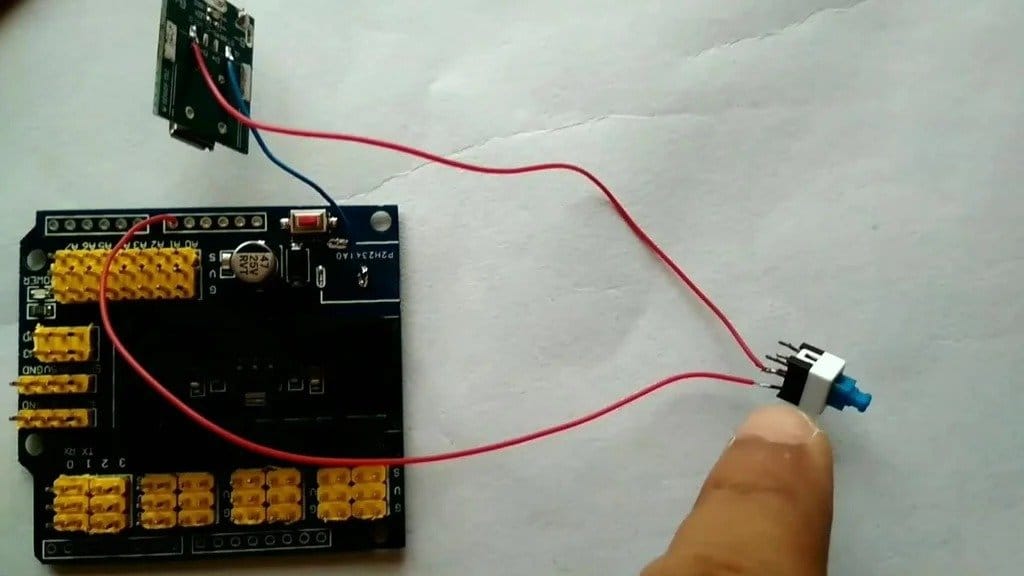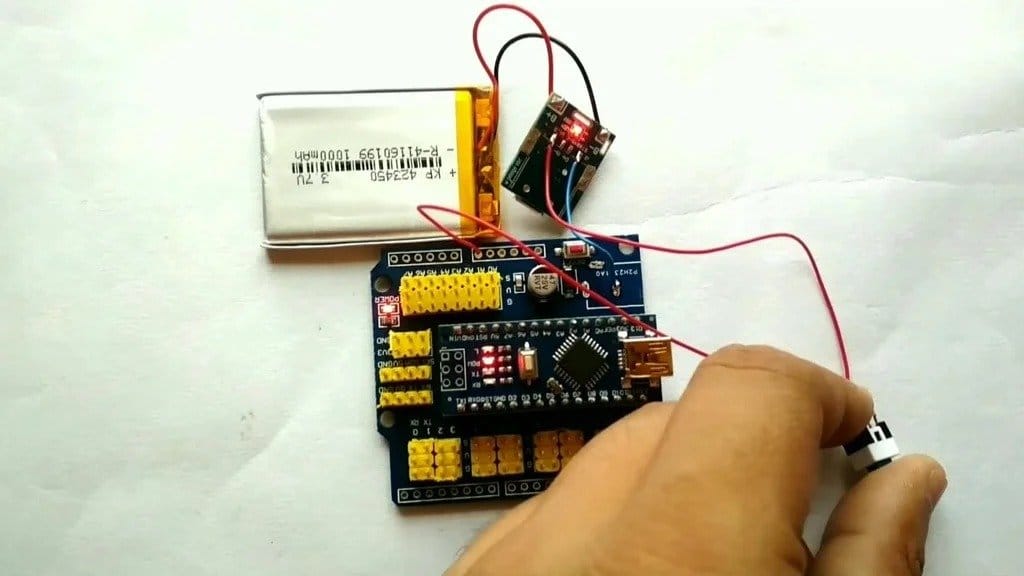 Step six: upper part
Install the ultrasonic sensor as shown in the photo.
Install expansion plate, and screw it on.
Fix the 134N3P module in place of the DC socket with hot glue.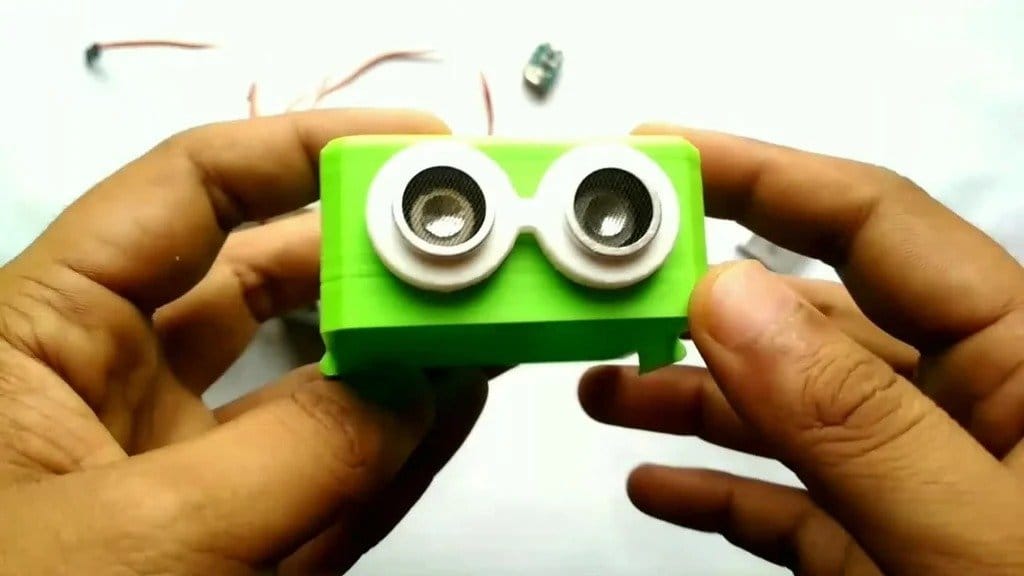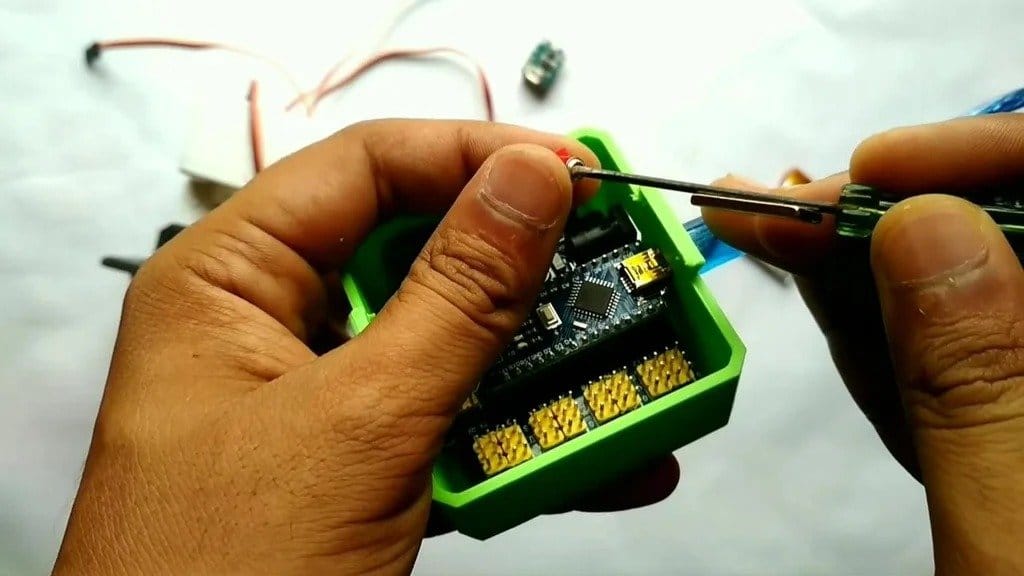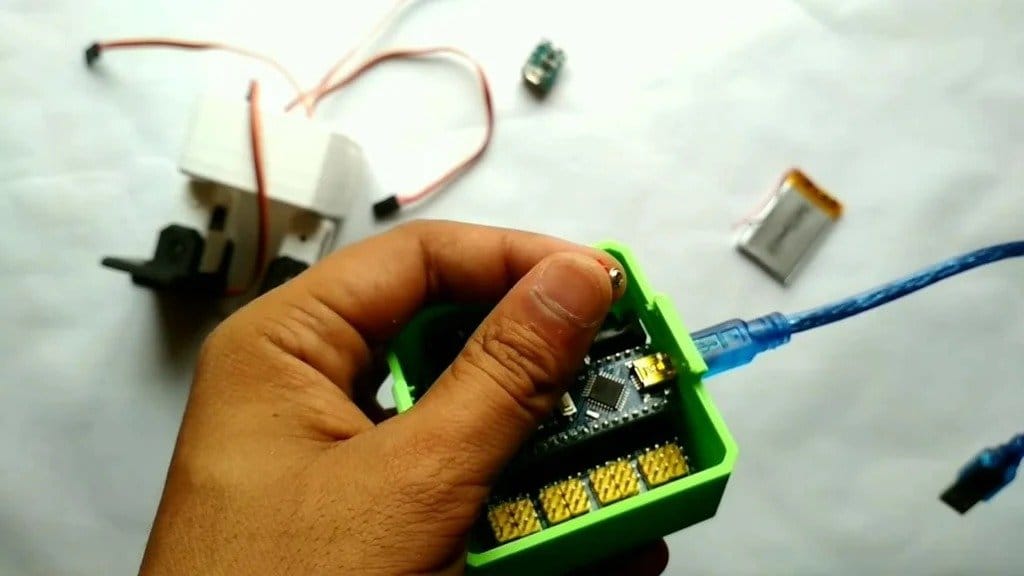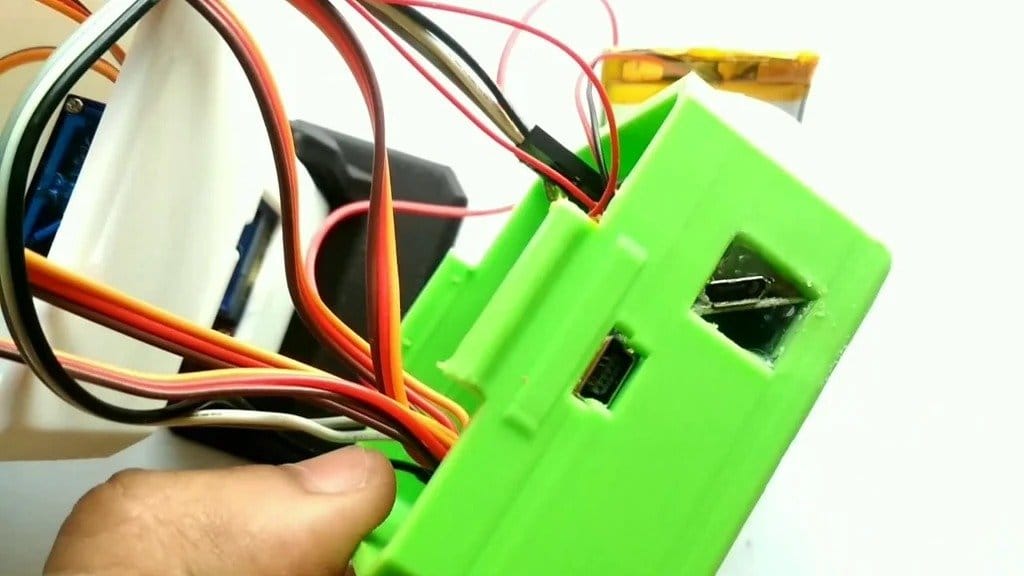 Step seven: connection diagram
Connection is as follows:
Left foot servo – & gt; 8th Pin
Right Foot Servo – & gt; 9th Pin
Left Foot Servo – & gt; 10th pin
Right Foot Servo – & gt; 11th pin
Ultrasonic connections
Vcc – & gt; + 5B
Gnd – & gt; Gnd
Trig – & gt; 2nd contact
Eco – & gt; 3rd contact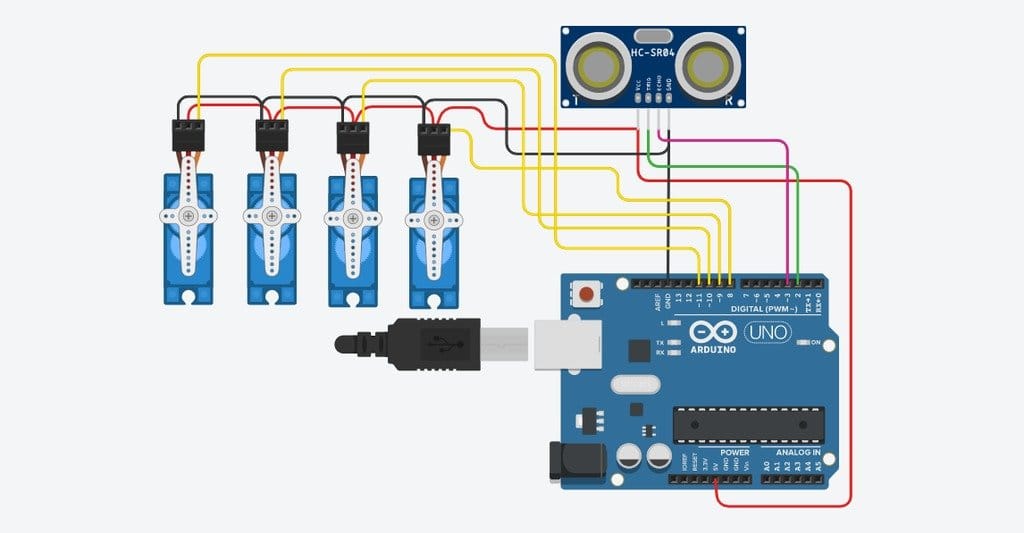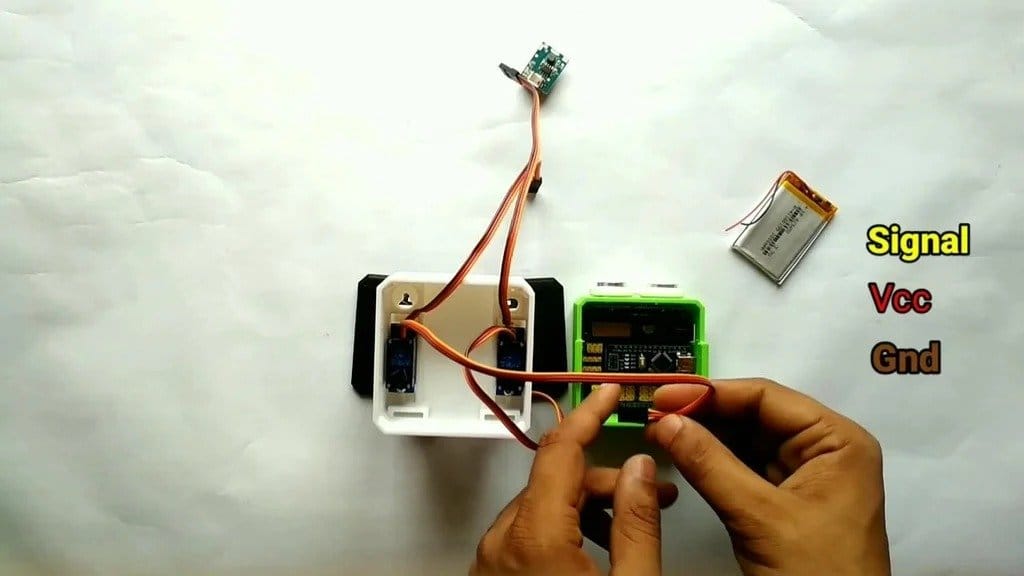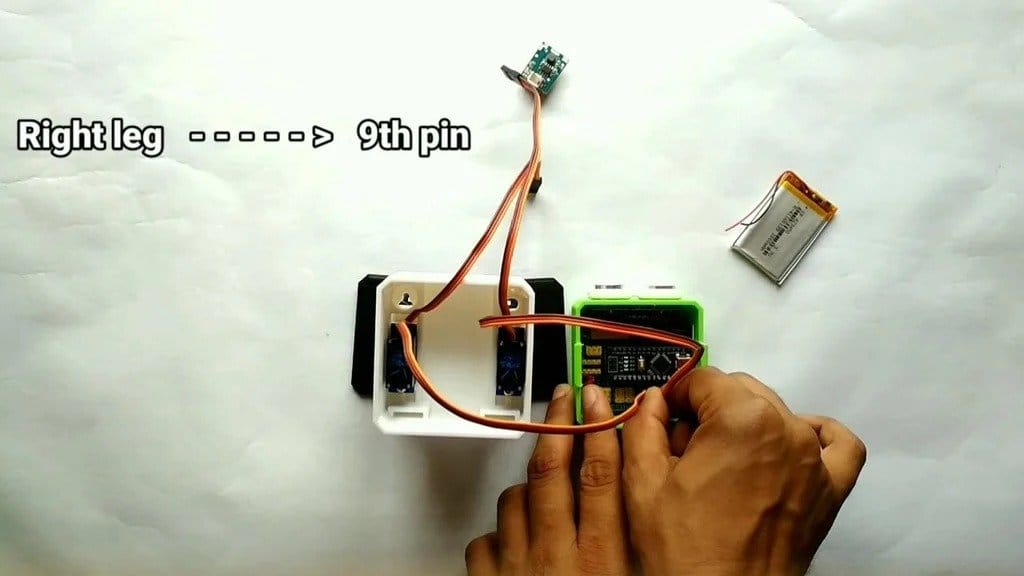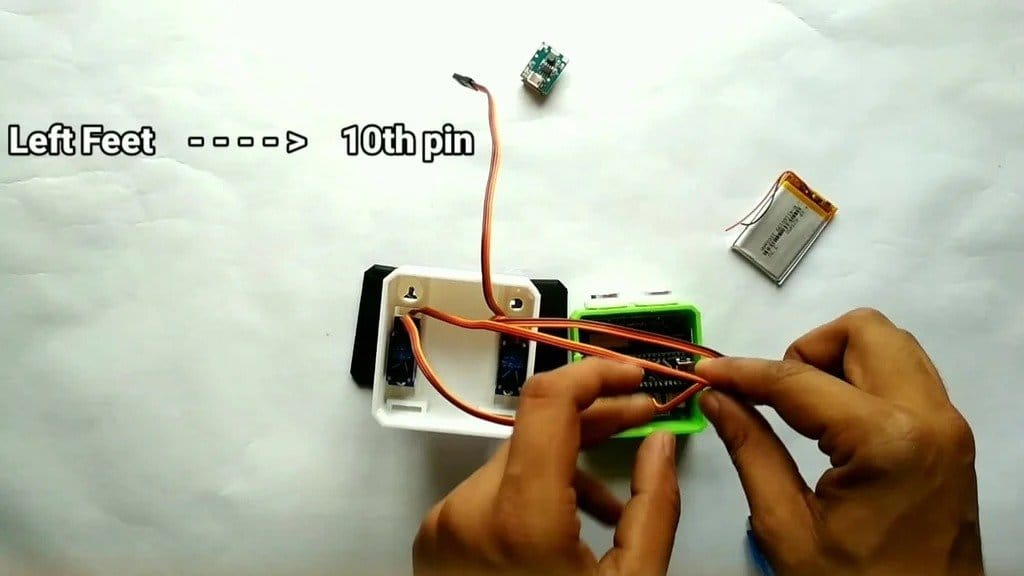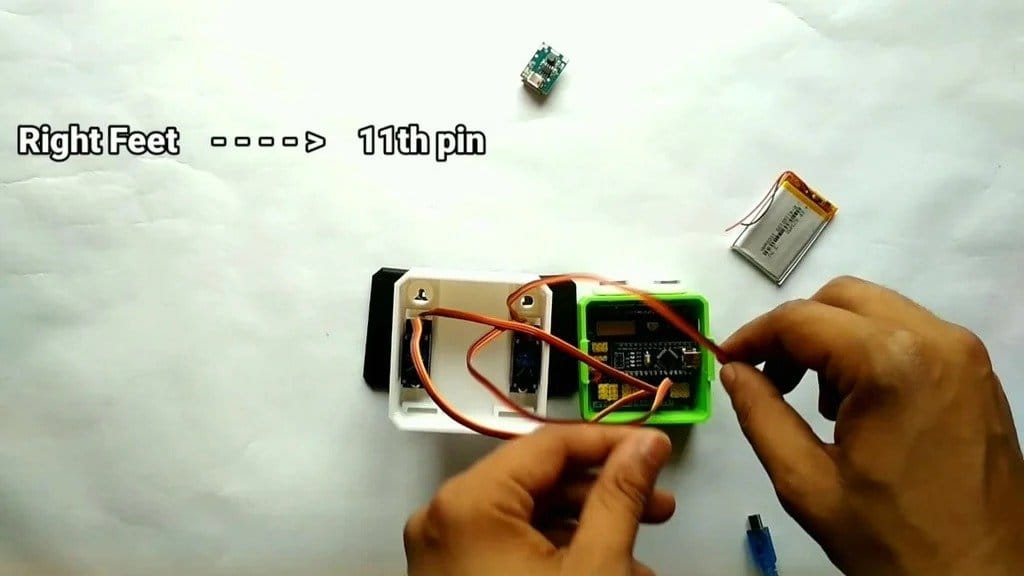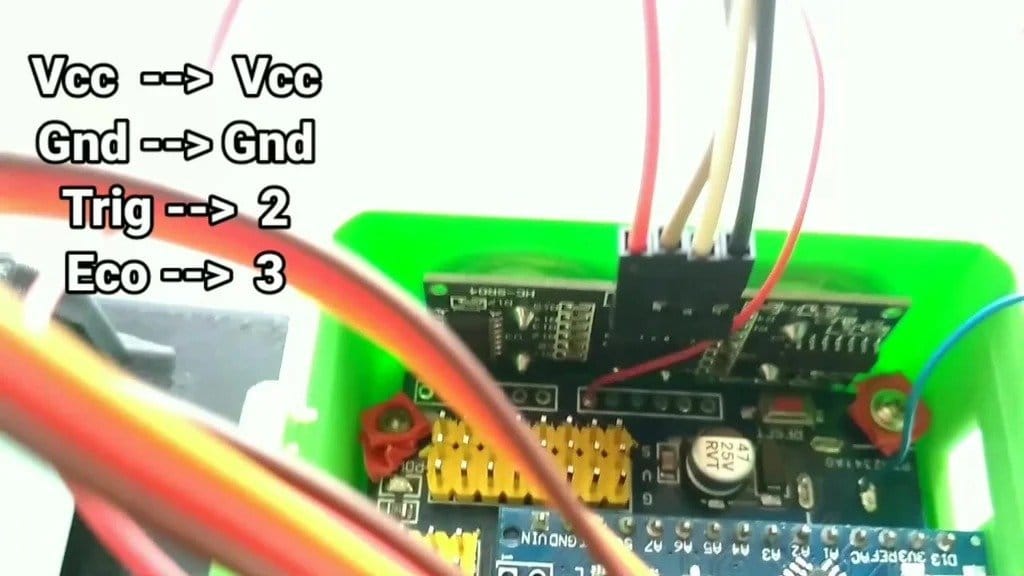 Glue the switch inside the case. Collect all the body parts.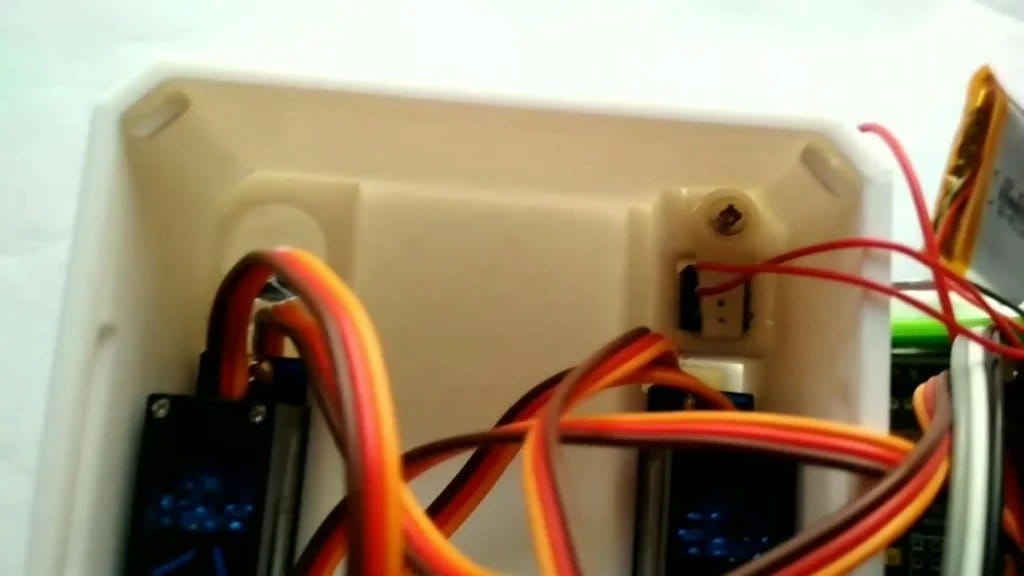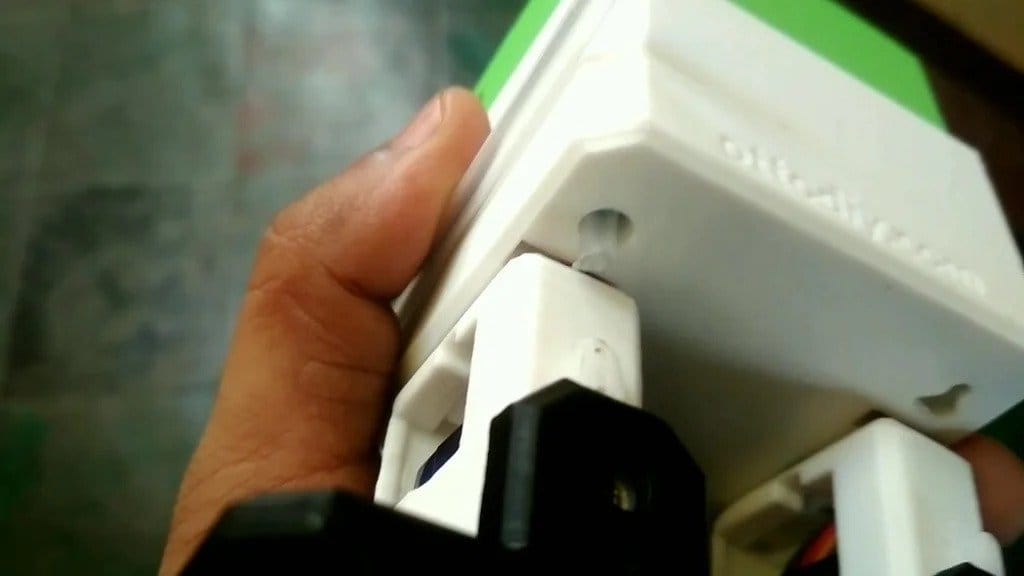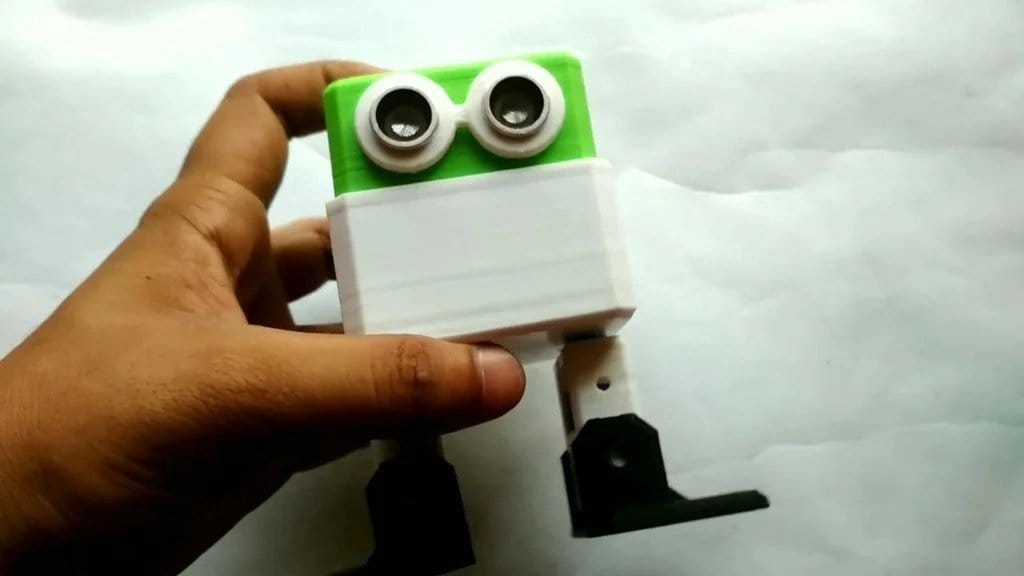 Step Eight: Software
Next, you need to install the library. It can be downloaded from the link.
Go to Otto_robot_code & gt; & gt; library & gt; & gt ;.
Copy the Otto_Robot_Lib folder.
Go to Documents & gt; & gt; Arduino & gt; & gt; libraries & gt; & gt ;.
Paste the folder you copied earlier.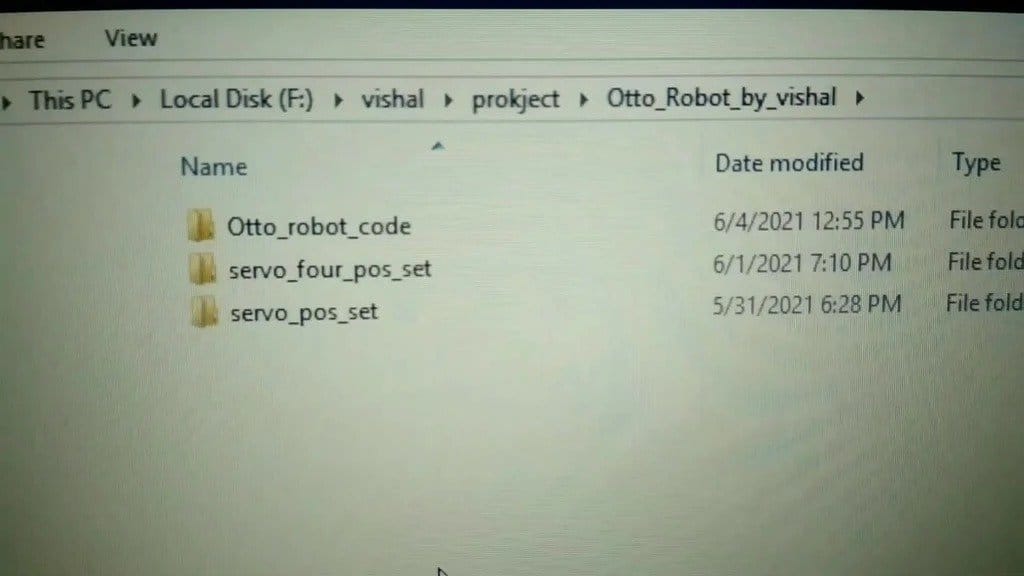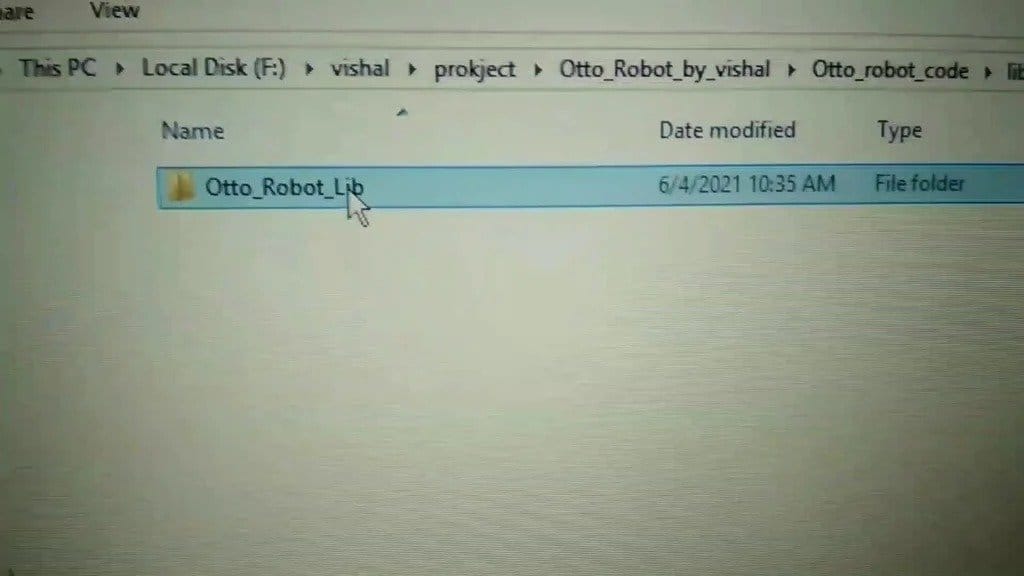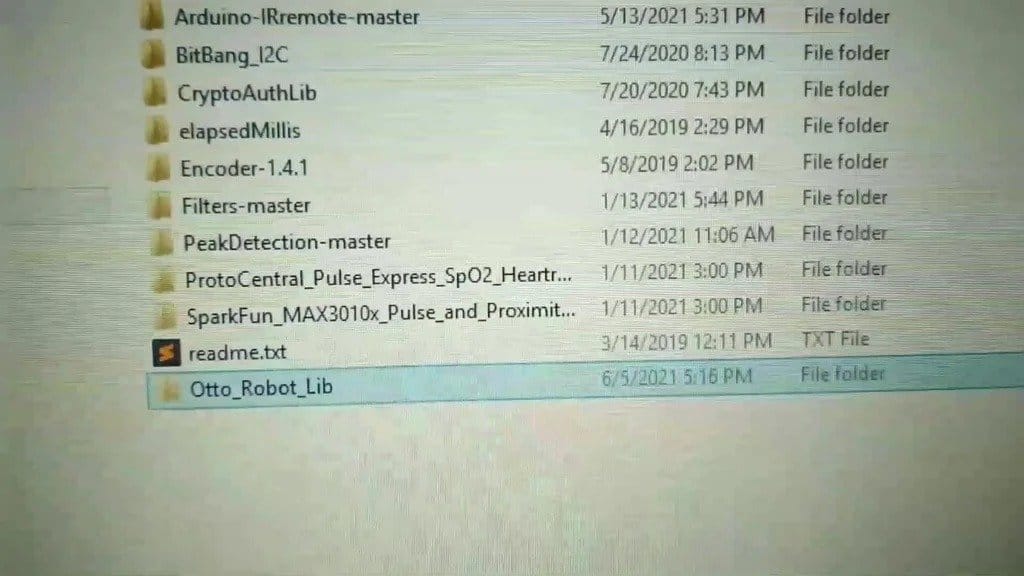 Return to the downloaded folder. Then you can load any code. The wizard opens the Otto_object_avoid code.
Connects the robot to the PC. Checks board and port installation. Loads the code.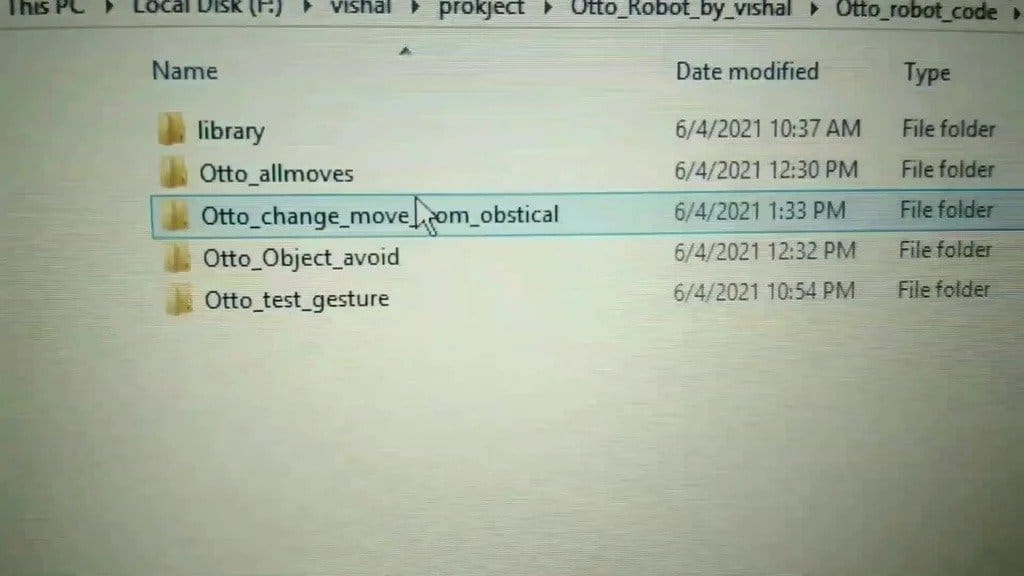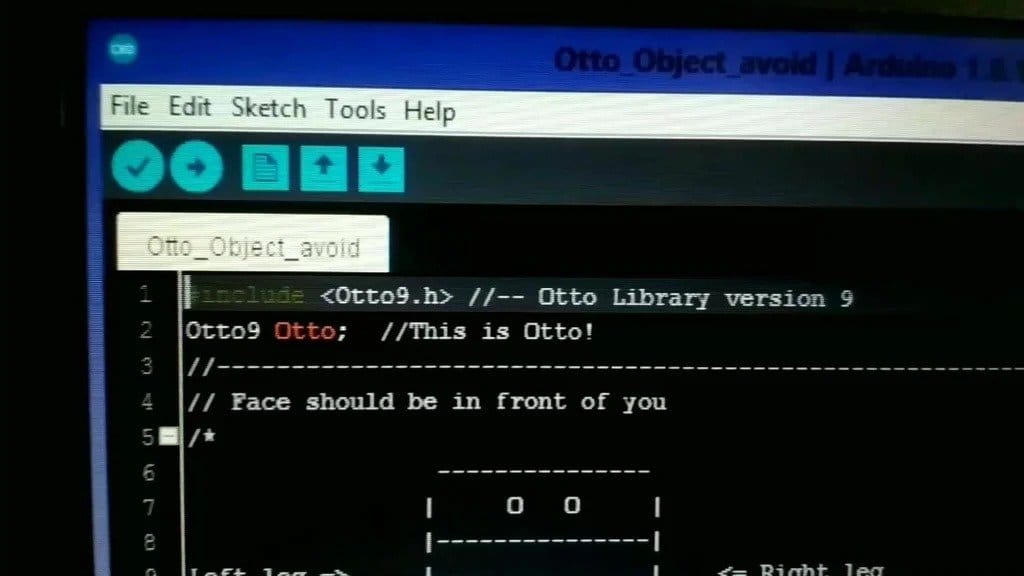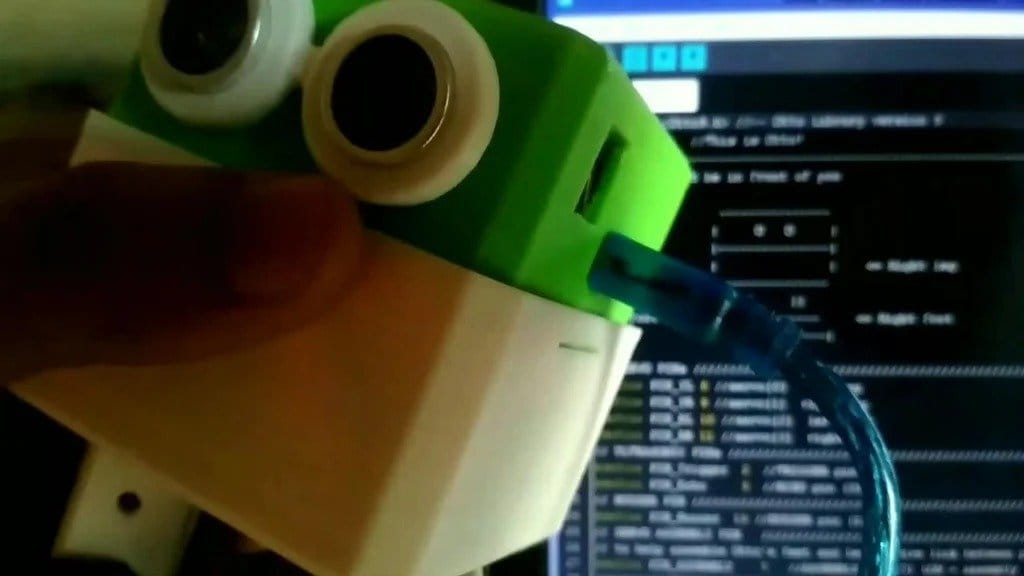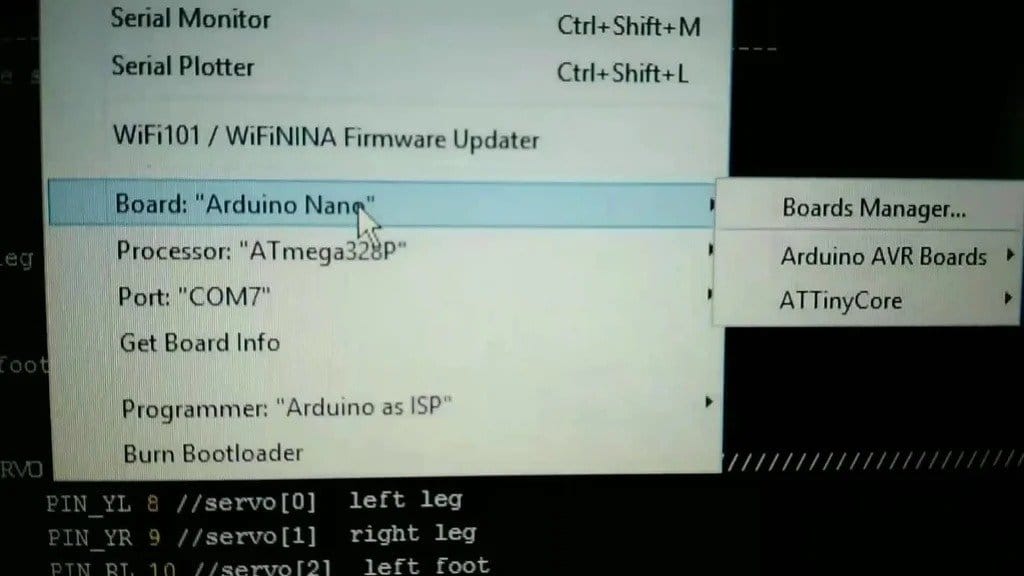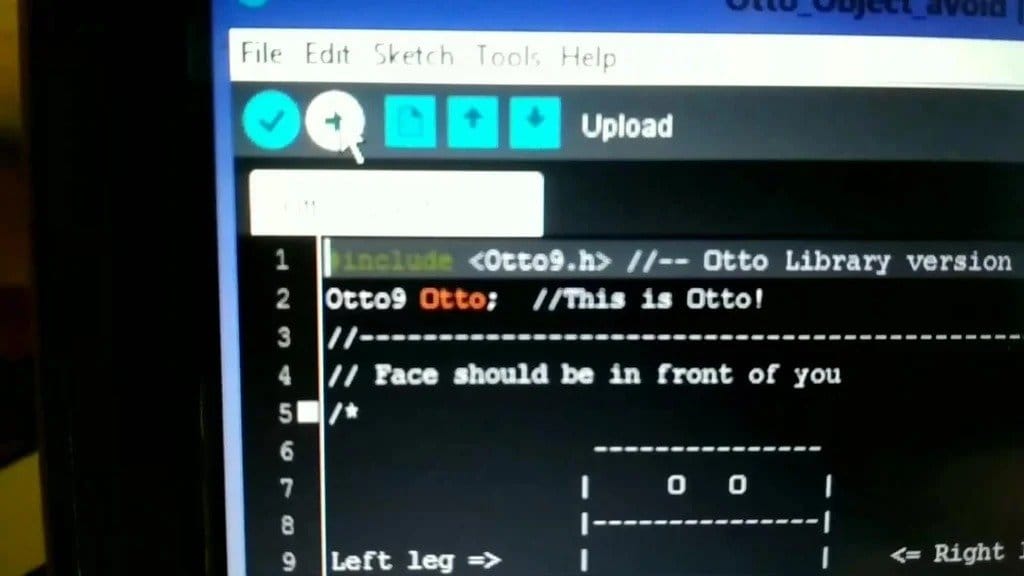 Everything is ready.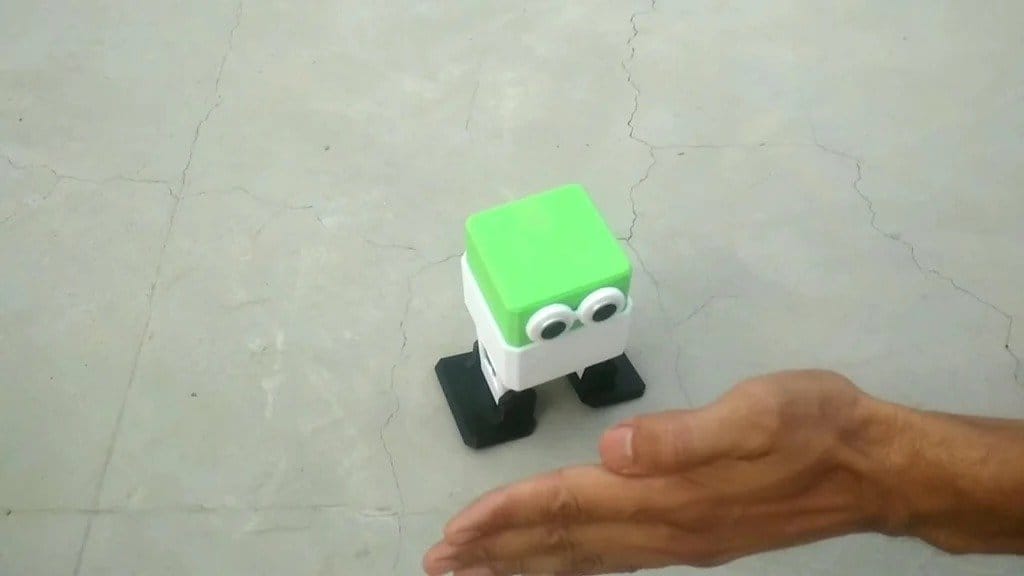 The whole process of assembling such a robot can be seen in the video.