DIY
Submersible pump and tank automation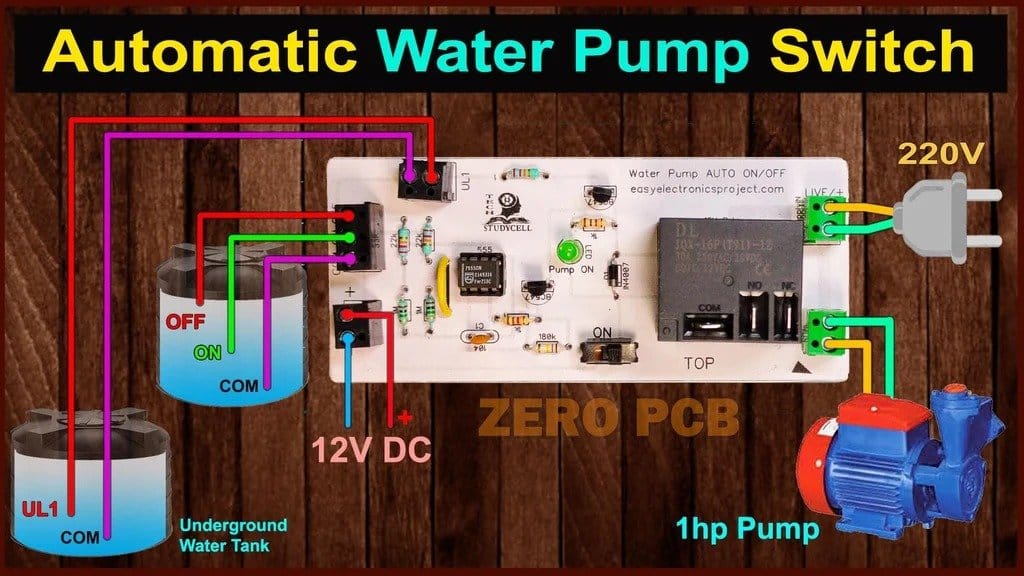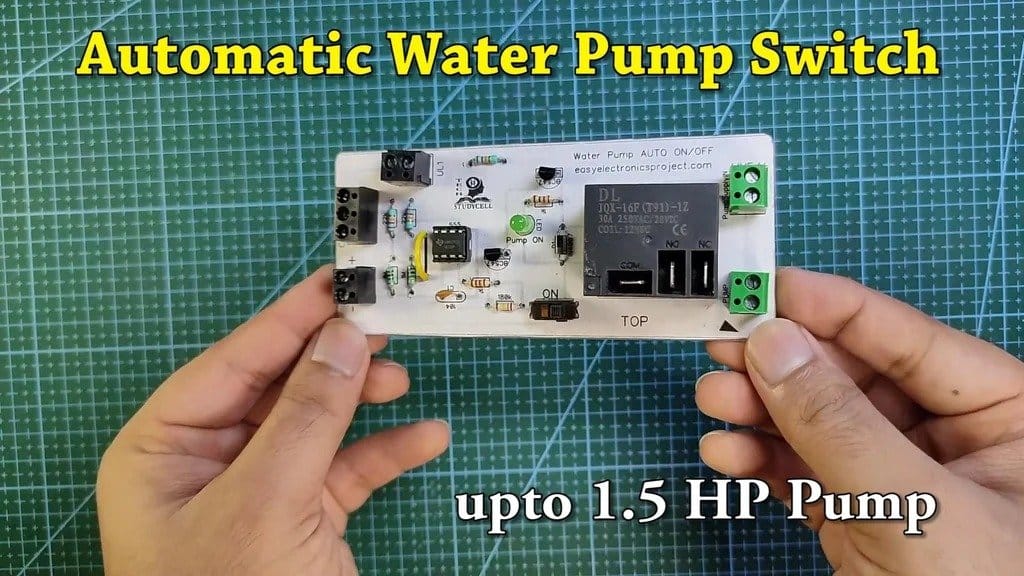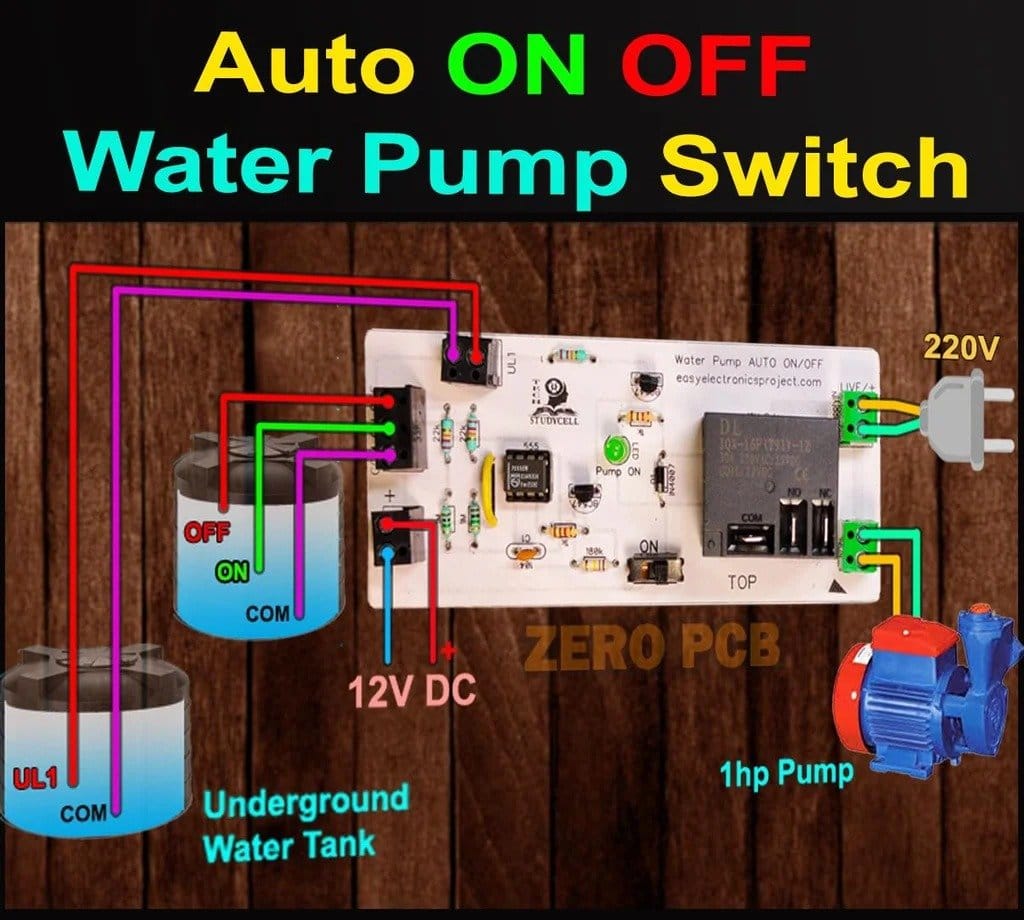 article the wizard will provide us with his project with a 555 timer circuit for automating a well or well and filling the tank at the top.
The wizard made a complete circuit on a homemade printed circuit board from a plastic sheet, you can also download the Gerber file and order a printed circuit board.
Tools and materials: – Timer 555 IC (1 pc.); – BC547 NPN transistor (2 pcs.); – Resistors 1 kOhm 0.25 W (2 pcs.); – Resistors 22 kOhm 0.25 W (3 pcs.) .); – Resistor 180 kOhm 0.25 W (1 pc.); – Resistors 1M 0.25 W (2 pcs.); – LED 1.5V 5 mm (1 pc.) – Diode 1N4007 (1 pc.) ;
-Capacitor 100 nF; -SPDT relay 12V 30 A (1 pc.);
-Connectors;
-Slide switch (1P2T);
-User board;
-Soldering accessories;
-Two plastic containers;
-Tubes;
-Pump;
Step one: circuit
The circuit is very simple, it can be easily done with some basic electronic components.
The master used a 555 timer chip, a 30 A relay and some other components. The choice of relay is dependent on the pump power. Also in the circuit there is a switch for manual shutdown of the pump.

Step two: device operation
In the photo, the container on the left is the upper tank, and the container on the right is a well or well.
The pump starts automatically under the following conditions:
The water level in the upper tank is below the "ON" mark.
The groundwater level is higher level UL1.
Manual switch S1 must be in the "ON" position.
The pump will automatically stop under the following conditions:
The water level in the upper tank reaches the "OFF" level.
The groundwater level is below the level UL1 .
The COM wire should always be under the edge of water in both the upper and lower tanks.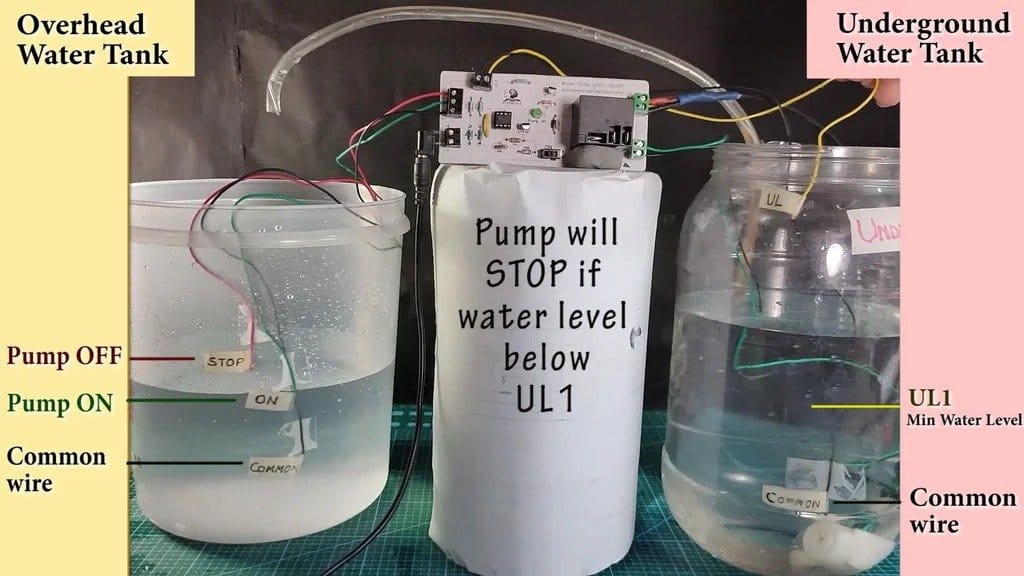 Step three: board
The master will assemble the circuit on a plastic plate. If you wish, you can order a board at a specialized service. The PCB Gerber file can be downloaded here.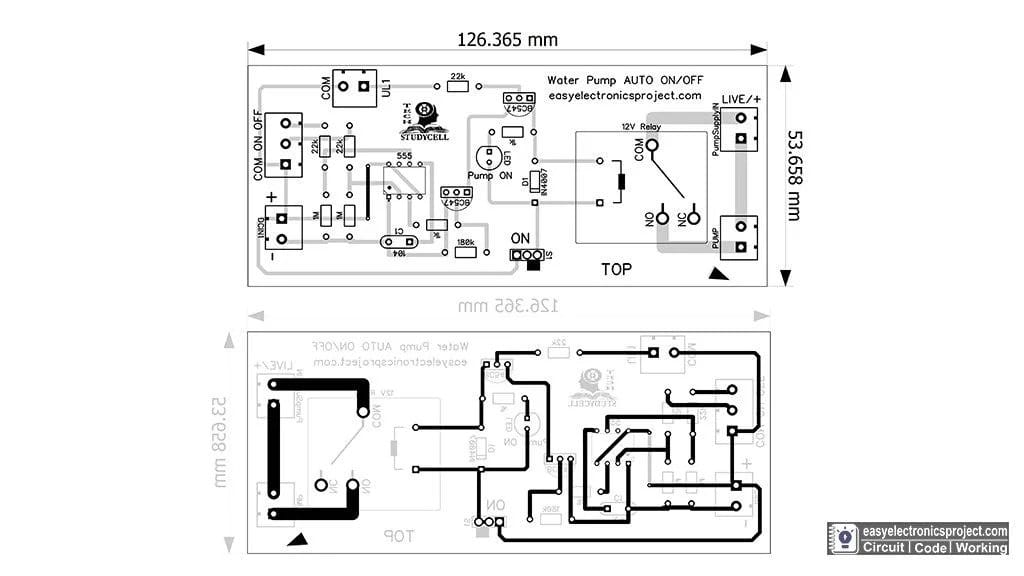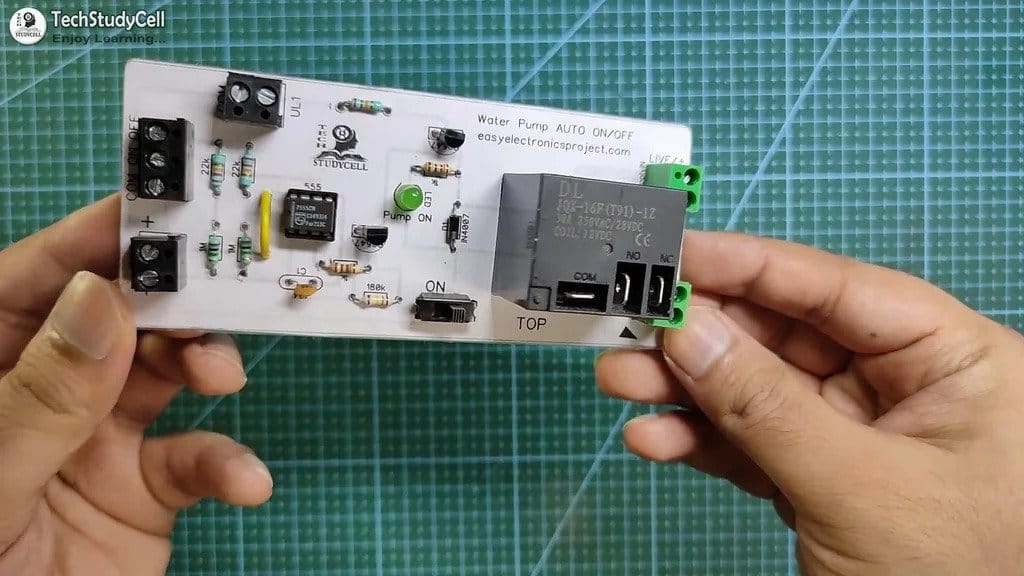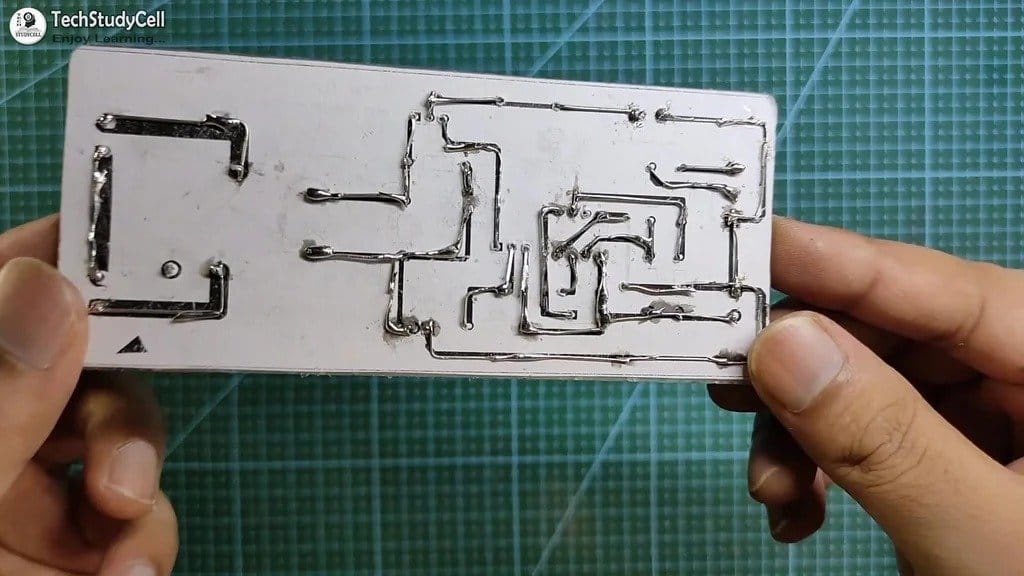 To make a board, the master first makes and prints a template. Then the template is glued to the plastic and drills the mounting holes.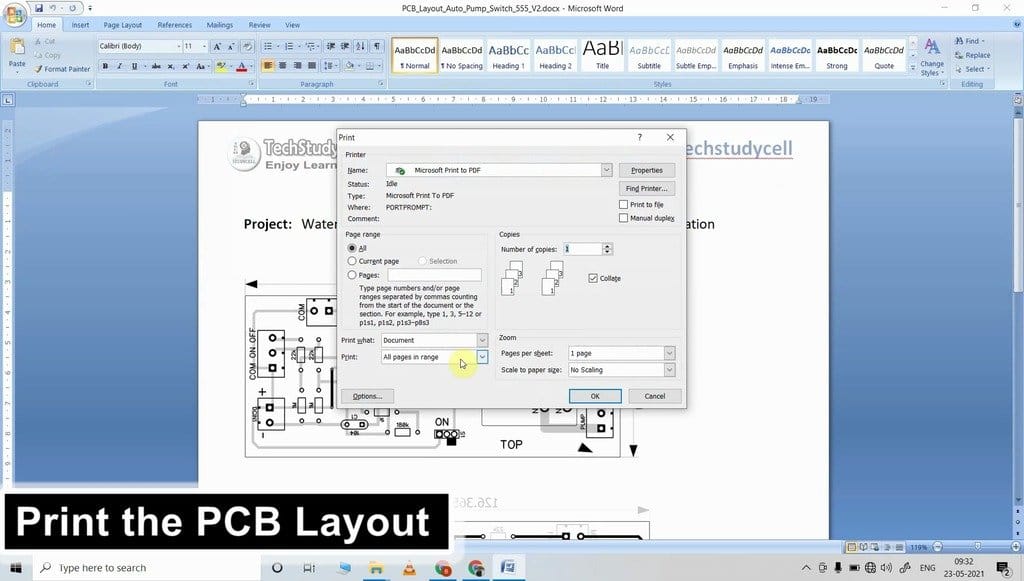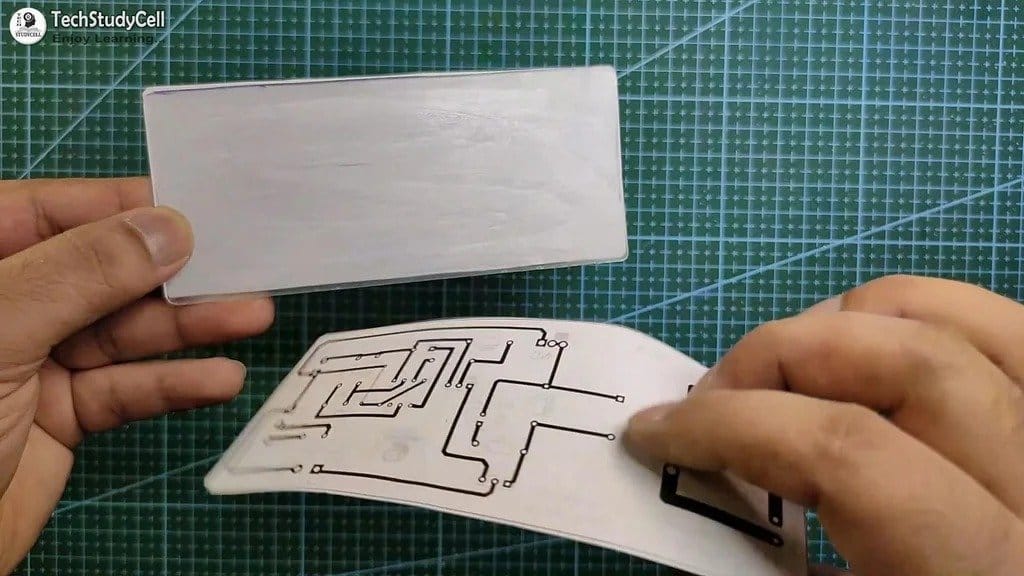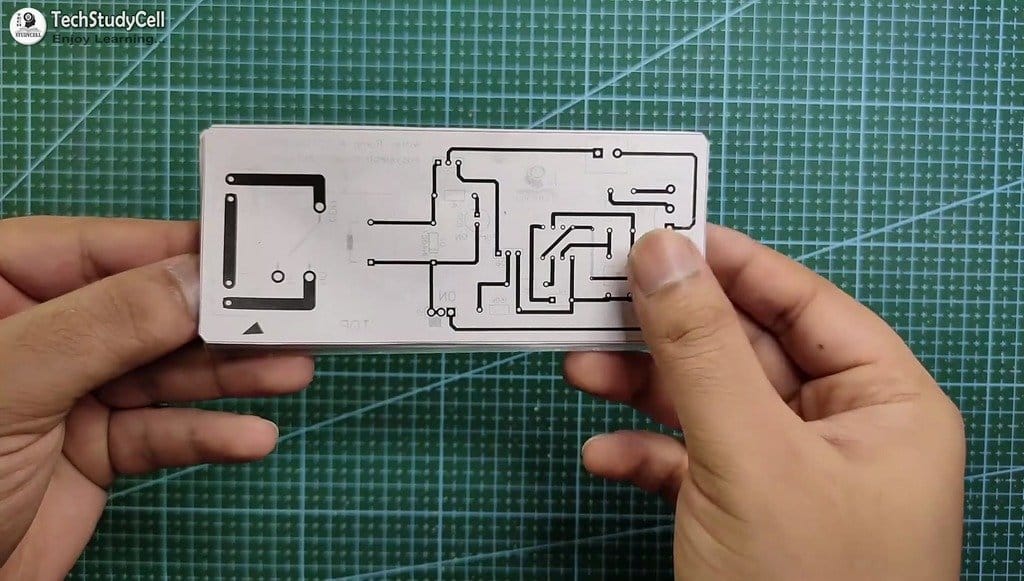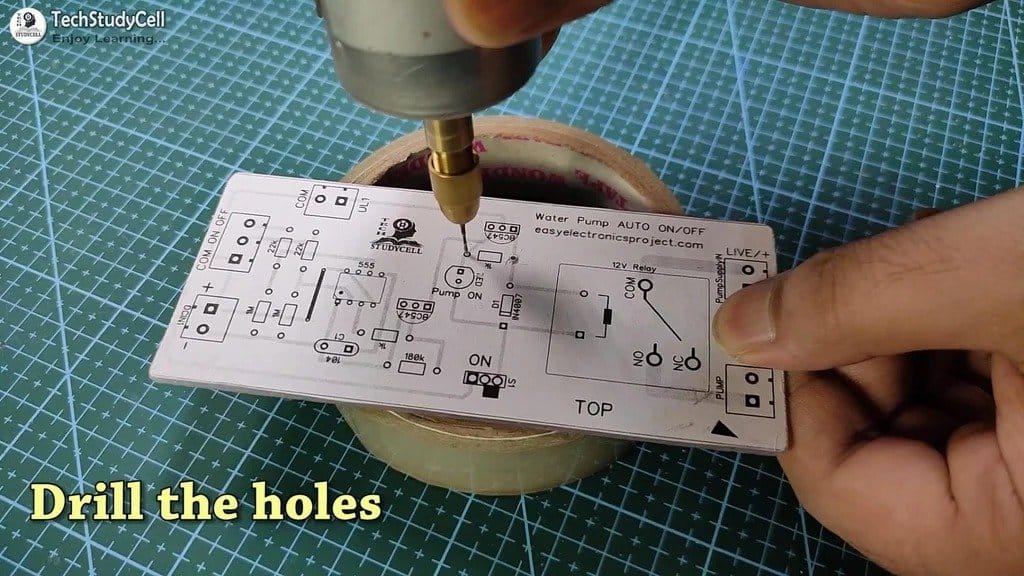 Places and solders components on the board.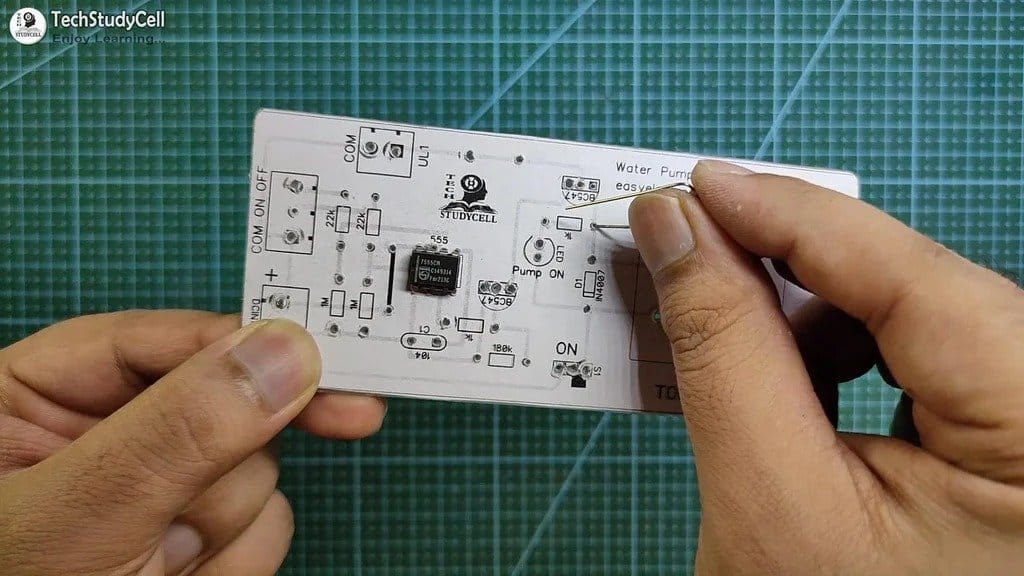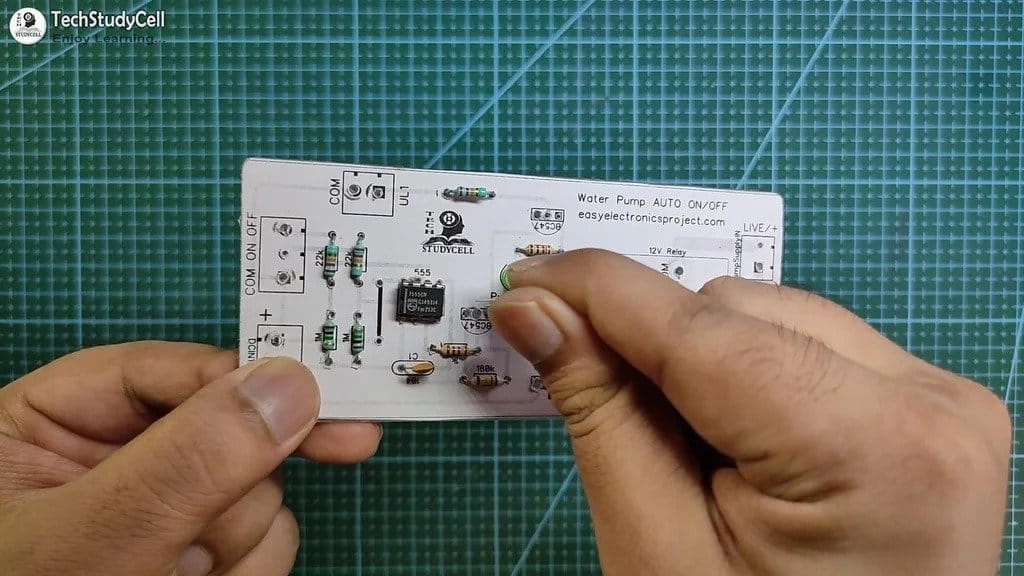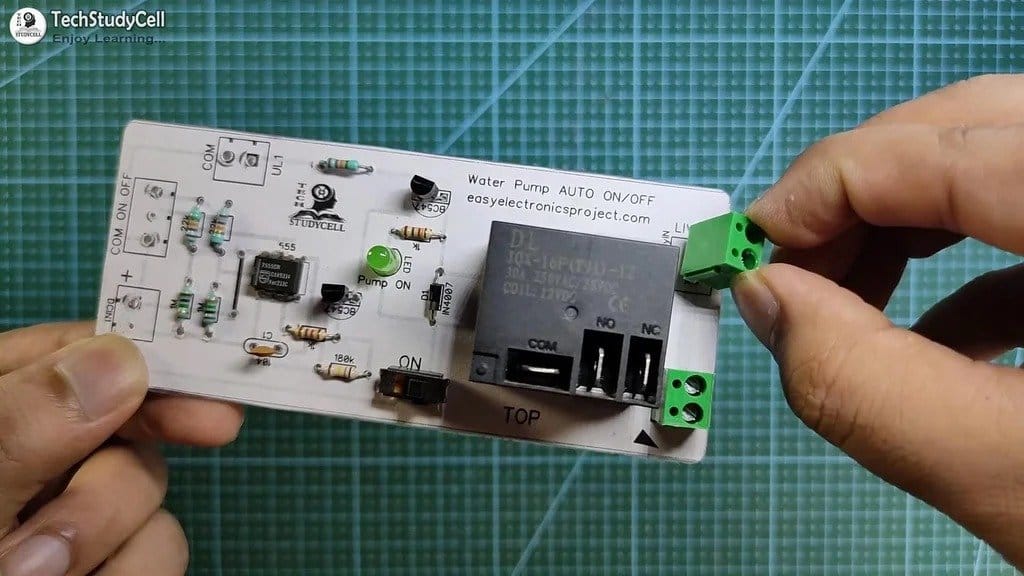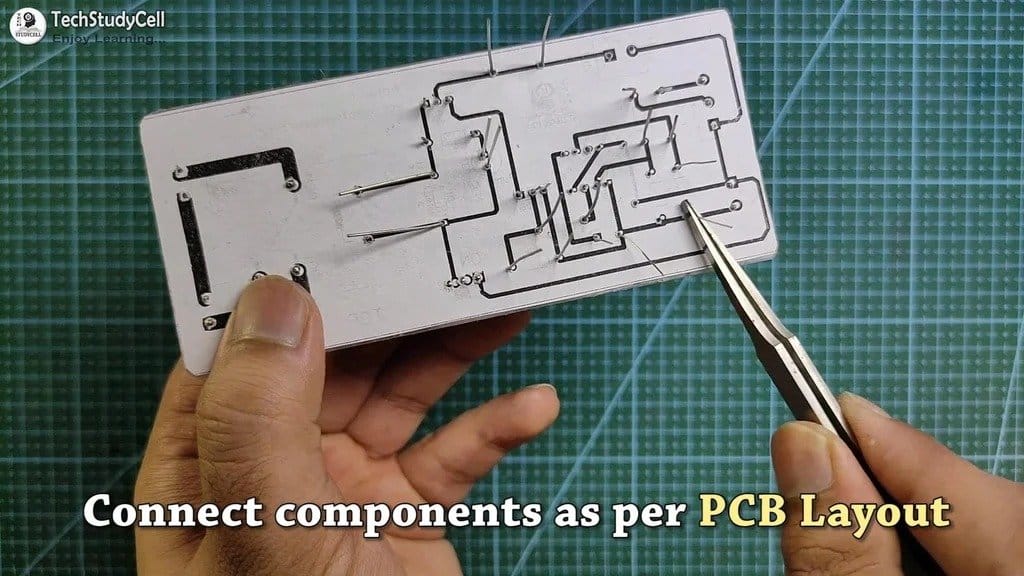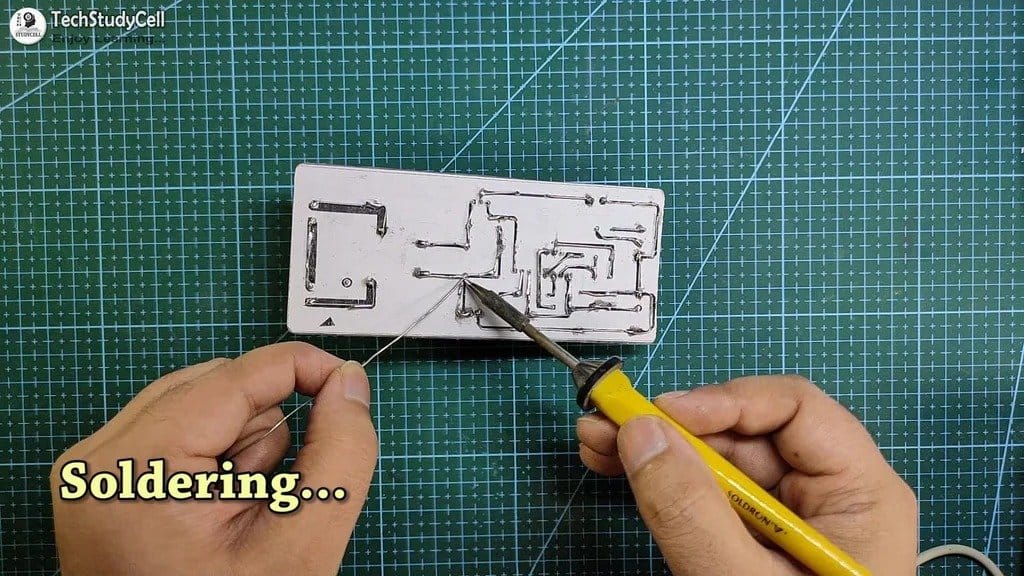 Connects wires for tank sensors, power supply for 220V pump and 12V control circuits.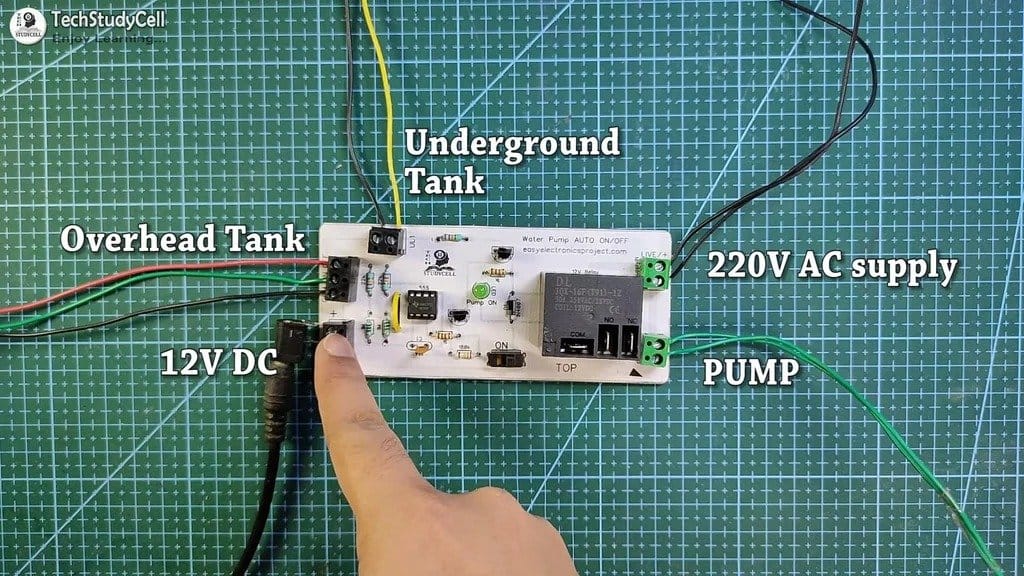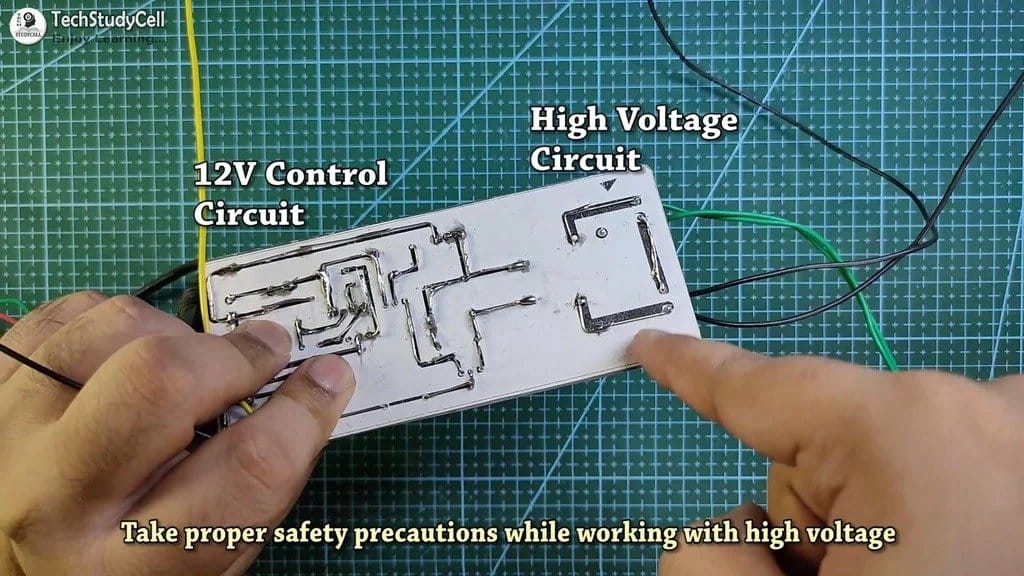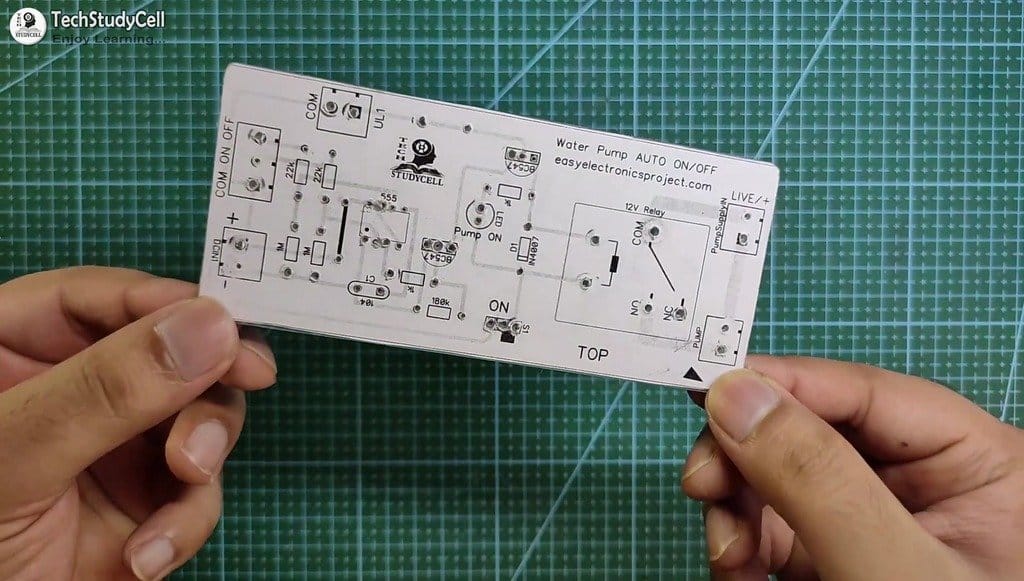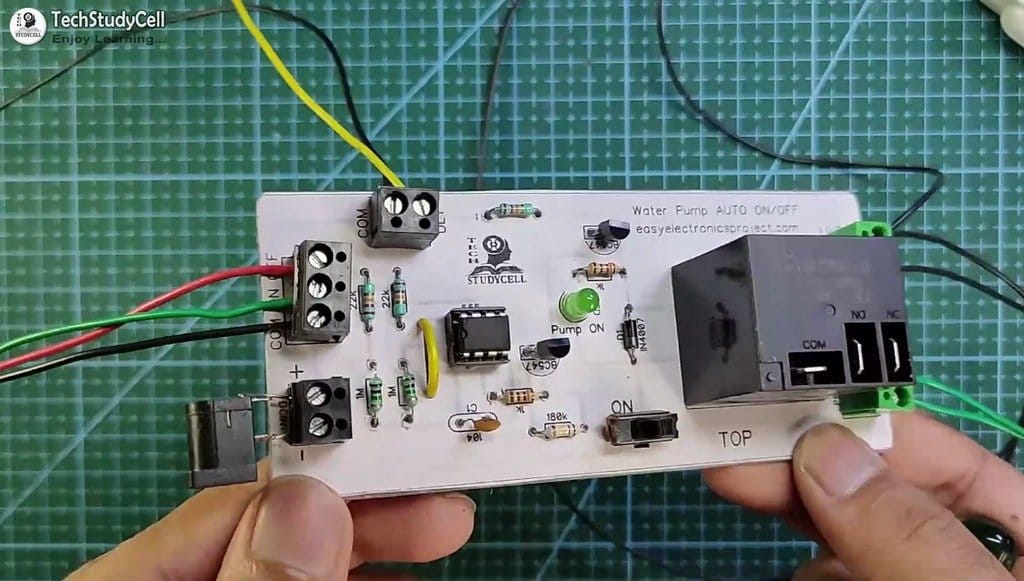 Everything is ready, you just have to connect everything and check it in operation.

The whole process of assembling and testing this circuit can be seen in the video.