Technology
Bitcoin hangs in balance after rollercoaster week – follow live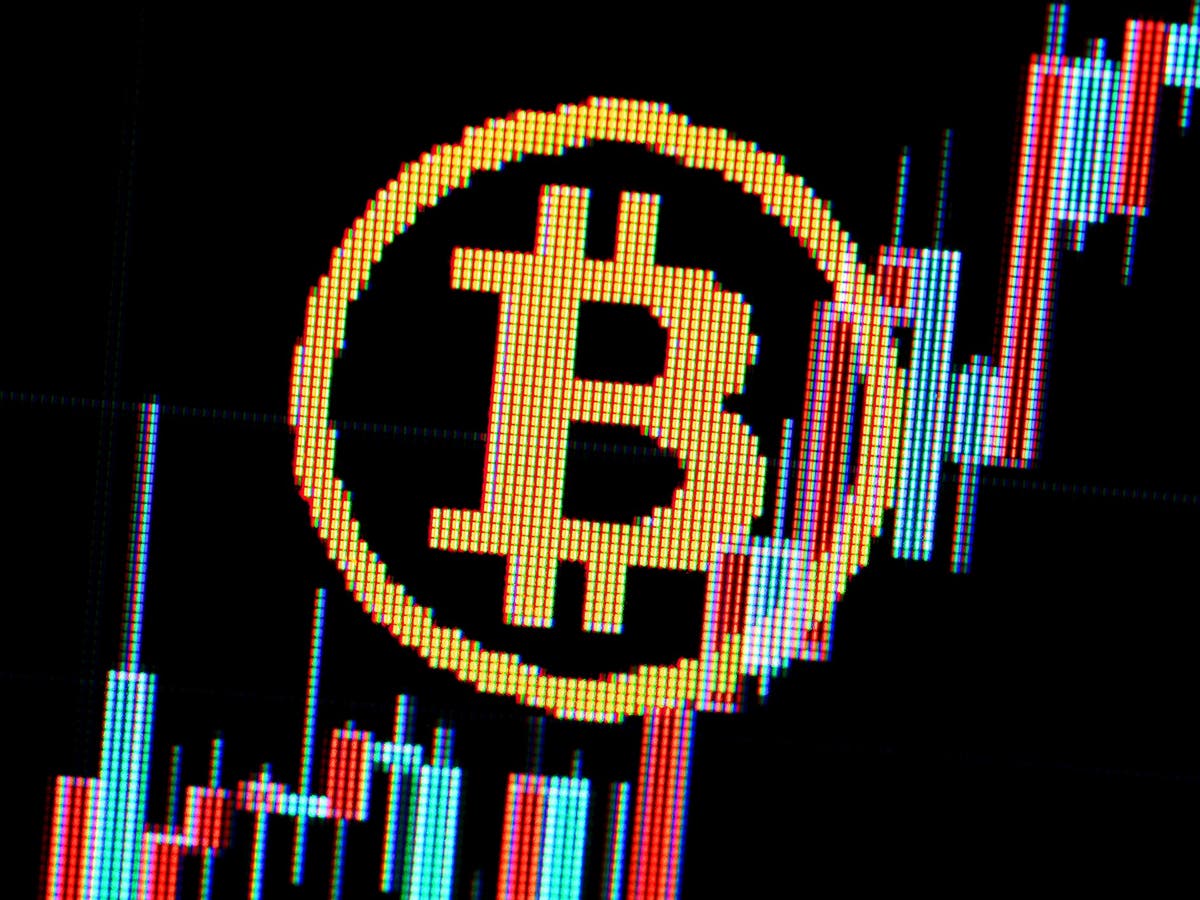 The price of bitcoin has steadied on Thursday morning, following a tumultuous week that took it to new lows for 2021.
The relative stability has had a calming effect broader cryptocurrency market, with Ethereum (ether), Cardano (ada) and dogecoin all moving by less than a few per cent overnight.
Bitcoin was boosted by news from South America that Paraguay may follow El Salvador's lead by adopting bitcoin as legal tender.
The milestone Bitcoin Law passed earlier this month in the Central American country could potentially have a domino effect throughout Latin America, with politicians in several countries announcing plans to introduce similar legislation.
Crypto analysts remain divided over the short and medium-term direction of the market, though major investors like MicroStrategy continue to "buy the dip". Dogecoin co-creator Billy Markus also revealed that he bought the meme-inspired cryptocurrency for the first time in eight years this week.
Recommended
Crypto limbo: Experts unpick El Salvador's Bitcoin Law, NFTs and the future of dogecoin
You can follow all the latest news and analysis right here.
Show latest update 1624552581
Bitcoin adoption is at level of internet in 1997
Bitcoin has roughly the same number of users as the early internet and is growing at a faster pace, according to data from Crypto.com.
There has been a big uptick in users over the last year, with roughly 80 per cent annual growth, taking the total number from around 10 million in 2017 to above 100 million in 2021.
This puts it on par with the number of internet users in 1997. Current projections suggest the cryptocurrency will reach 1 billion users by 2024 and 3.7 billion users by 2030.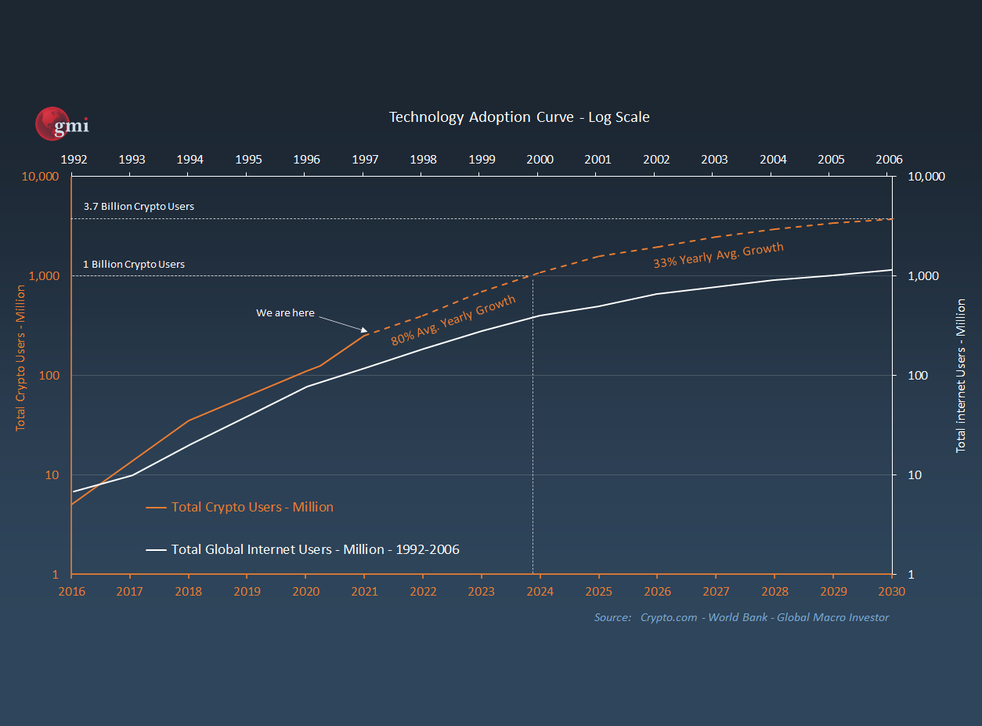 Anthony Cuthbertson24 June 2021 17:361624536920
NYC mayoral hopeful want to make city 'centre of bitcoin'
New York City mayoral front runner Eric Adams says he plans to make the city the "centre of bitcoins" if elected.
The former NYPD captain has also pledged to crack down on crime and promote economic prosperity as part of his manifesto.
"I'm going to promise you in one year… you're going to see a different city," said the Democrat, who leads party rivals in all but one borough.
"We're going to become the centre of life science, the centre of cyber security, the centre of self-driving cars, drones, the centre of bitcoins.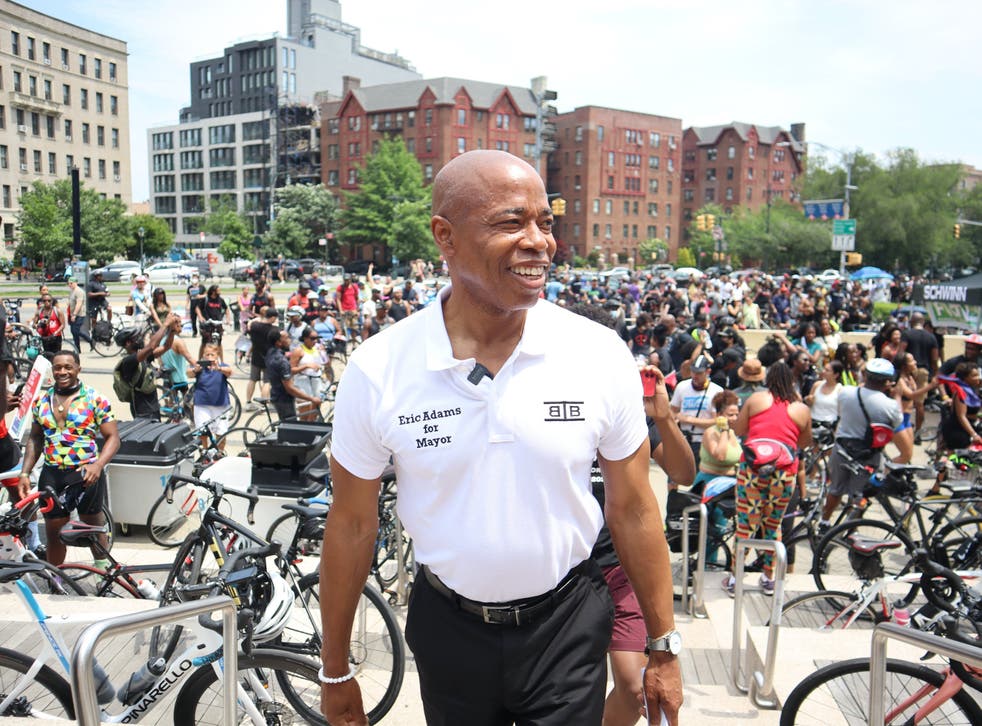 Anthony Cuthbertson24 June 2021 13:151624525595
Paraguay to follow El Salvador with Bitcoin Law?
Paraguay looks to be lining up to be the next country to follow El Salvador by introducing a law that would make bitcoin legal tender in the country.
One of the largest entertainment groups in the South American country is planning to accept cryptocurrency payments, while lawmaker Carolos Rejala says he plans to introduce legislation next month.
The exact details are yet to be revealed, but earlier this month Rejala said he was working with "the Paraguayan crypto community in order for Paraguay to become a hub for the crypto investors of the world and subsequently to be placed among the ones on the cutting edge of digital technology".
Vamos 🇵🇾! @uamericana #Btchttps://t.co/Inctr43uv0

— Carlitos Rejala 🙏🇵🇾🙌 (@carlitosrejala) June 23, 2021
Anthony Cuthbertson24 June 2021 10:061624466017
El Salvador president shares 'sneak peak' of volcano-powered bitcoin mines
President Nayib Bukele from El Salvador has shared some mocked up images of the geothermal bitcoin mines that are being constructed in the country.
President Bukele made monetary history earlier this month by passing the Bitcoin Law through congress, making El Salvador the first country in the world to adopt the cryptocurrency as legal tender.
He then ordered the country's state-run geothermal energy utility to use power from volcanoes for bitcoin mining. It will be "very cheap, 100 per cent clean [and] 100 per cent renewable", he claims, and form part of the solution to shifting away from fossil fuel-powered operations.
Clean, volcano powered hashrate coming soon… #Bitcoin🇸🇻🌋♻️

Sneak peek 🤫 pic.twitter.com/u7ocqkKTN0

— Nayib Bukele 🇸🇻 (@nayibbukele) June 23, 2021
Anthony Cuthbertson23 June 2021 17:331624452794
Multi-billionaire says bitcoin is 'the modern world's gold'
Mexican billionaire Ricardo Salinas Pliego, whose net worth is $13.2 billion, has likened bitcoin to gold and argued that every investor should have some in their portfolio.
Speaking to José Rodriguez, former payments chief at crypto exchange Bitso, Pliego said 10 per cent of his liquid assets are in bitcoin due to its finite supply.
"All of bitcoin's benefits, in my opinion, are sufficient to make it the modern world's gold," he said in Spanish during the interview on YouTube.
"It's pointless to argue over whether it's a currency or not. the fact that Bitcoin is limited in supply, easy to transfer, and has a high level of worldwide liquidity are compelling reasons to consider it as part of an investment portfolio."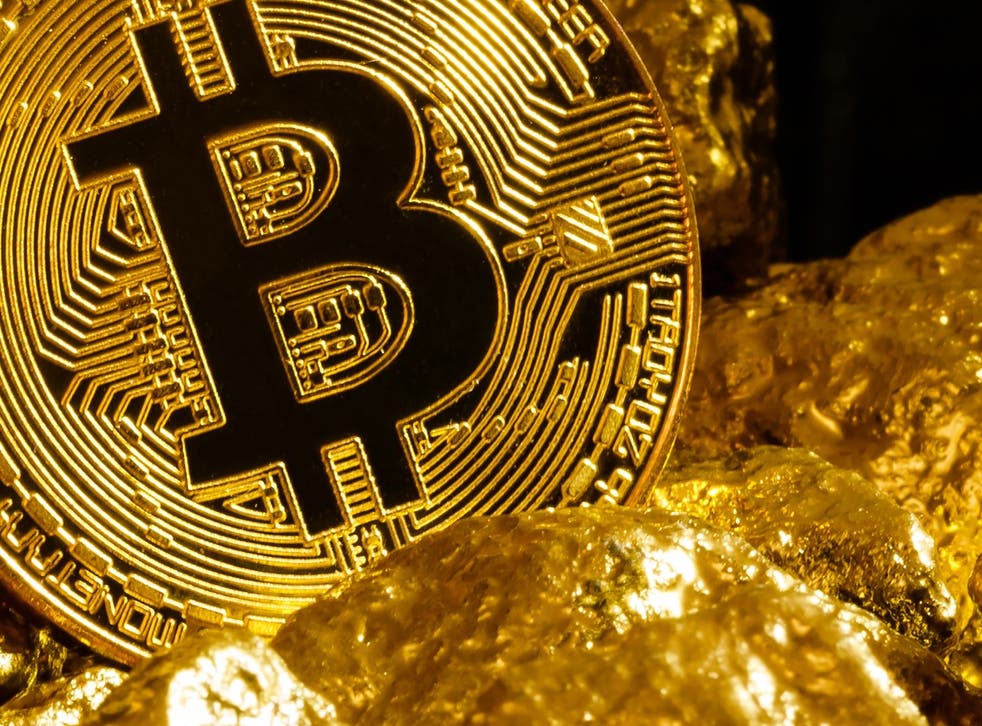 Anthony Cuthbertson23 June 2021 13:531624448208
UN report cites 'promise' of cryptocurrency in fight against climate change
Cryptocurrencies and blockchain technology can be allies in the fight against climate change, according to UN experts.
A new report acknowledges recent criticism of the environmental impact of bitcoin mining but says there are solutions to this issue, and that its underlying technology actually holds "promise" for building a sustainable global economy and combatting climate change.
"The UN should continue experimenting in the blockchain space", says Minang Acharya, one of the authors of a recent UNEP foresight brief on the applications of blockchain.
"The more we experiment, the more we learn about the technology. This is likely to improve our UN-wide knowledge on blockchain, our understanding of the environmental and social implications of mining operations, and improve our chances of coping with any problems the technology may bring in the future."
You can read the full story here.
Anthony Cuthbertson23 June 2021 12:361624443790
Bitcoin price prediction model 'invalidated'?
The creator of a price prediction model that gained widespread attention during the latest bull run has said that the latest crash has made him "uneasy", as it could invalidate his analysis.
The pseudonymous Dutch analyst PlanB first published his Stock-to-Flow (S2F) model in 2019, when bitcoin was languishing below $4,000 and in the middle of a bear market. The model is based on bitcoin's in-built scarcity – only 21 million will ever exist – and puts the cryptocurrency on a path to $100,000 before the end of 2021. (You can read more about the model here.)
PlanB updated his model in March 2020, when bitcoin was below $5,000, with the new peak set at $288,000. For the next year, bitcoin actually outperformed the model, but is now reaching the lower bands.
"I will call S2F invalidated if we have not reached 100k by Dec this year," he wrote. "We can not stay at current levels for the rest of the year."
Even for me it is always a bit uneasy when bitcoin price is at the lower bound of the stock-to-flow model. Will it hold (like Mar 2019 when I published S2F, or Mar 2020 Covid, or Sep 2020 with BTC stuck at $10K) and is this another buying opportunity? Or will S2F be invalidated? pic.twitter.com/iIjTC2Ncy3

— PlanB (@100trillionUSD) June 23, 2021
Anthony Cuthbertson23 June 2021 11:231624439338
Bitcoin-owning Senator 'buys the dip'
US Senator Cynthia Lummis says she was "really excited" by the recent bitcoin crash because it would allow her to buy more of the cryptocurrency at a cheaper price.
Speaking to Fox Business News when bitcoin was below $30,000 yesterday, the Republican lawmaker batted away comments from anchor Stuart Varney about bitcoin's "decline".
She said: "I'm really excited about it because as soon as it drops a little more I'm going to buy some more."
She also said she hoped any regulation that is introduced in the US will be "simple", "easy to understand" and "not overly restrictive".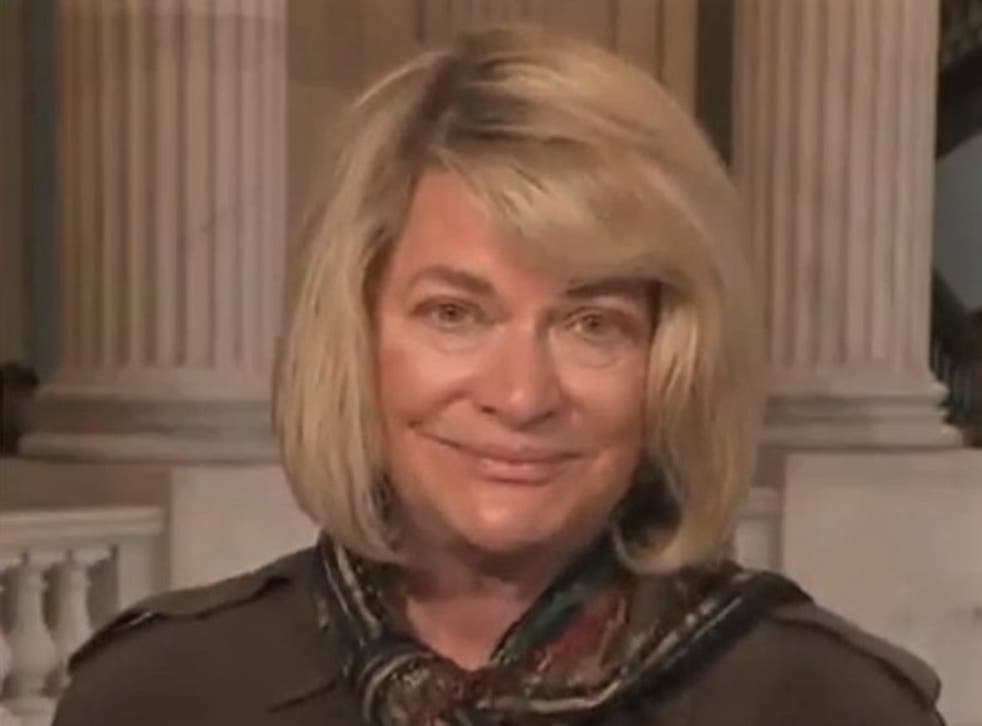 Anthony Cuthbertson23 June 2021 10:081624391973
Bitcoin price back in the green
Bitcoin has bounced back well above $30,000, to the point that it is now trading higher than it was at this time yesterday.
It's a remarkable recovery of more than 10 per cent over the last few hours, following a devastating crash that took bitcoin to lows not seen in 2021.
Any major movements in either direction are often followed by significant corrections in the crypto market, so this is not so unusual. Having broken the $30,000 resistance level, however, traders will still likely be looking down rather than up right now.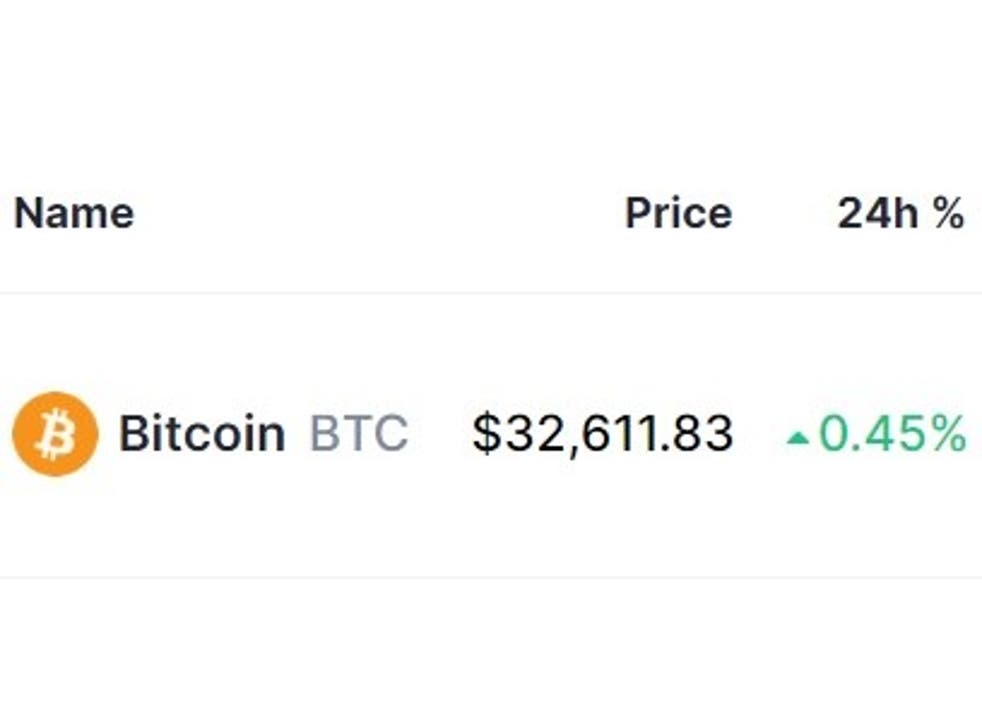 Anthony Cuthbertson22 June 2021 20:591624380719
Dogecoin founder buys crypto for first time since 2013
Dogecoin founder Billy Markus says he has bought some of the meme-inspired cryptocurrency for the first time since he helped create it eight years ago.
The announcement comes after a massive price fall for dogecoin, which has seen it lose more than a third of its value over the last week.
Markus sold or spent his original holdings soon after creating the cryptocurrency alongside fellow software developer Jackson Palmer back in 2013. He did not reveal how much he bought, but said that since acquiring his new stash he has followed the pattern of many a new-time crypto investor by incessantly checking the price.
You can read the full story here.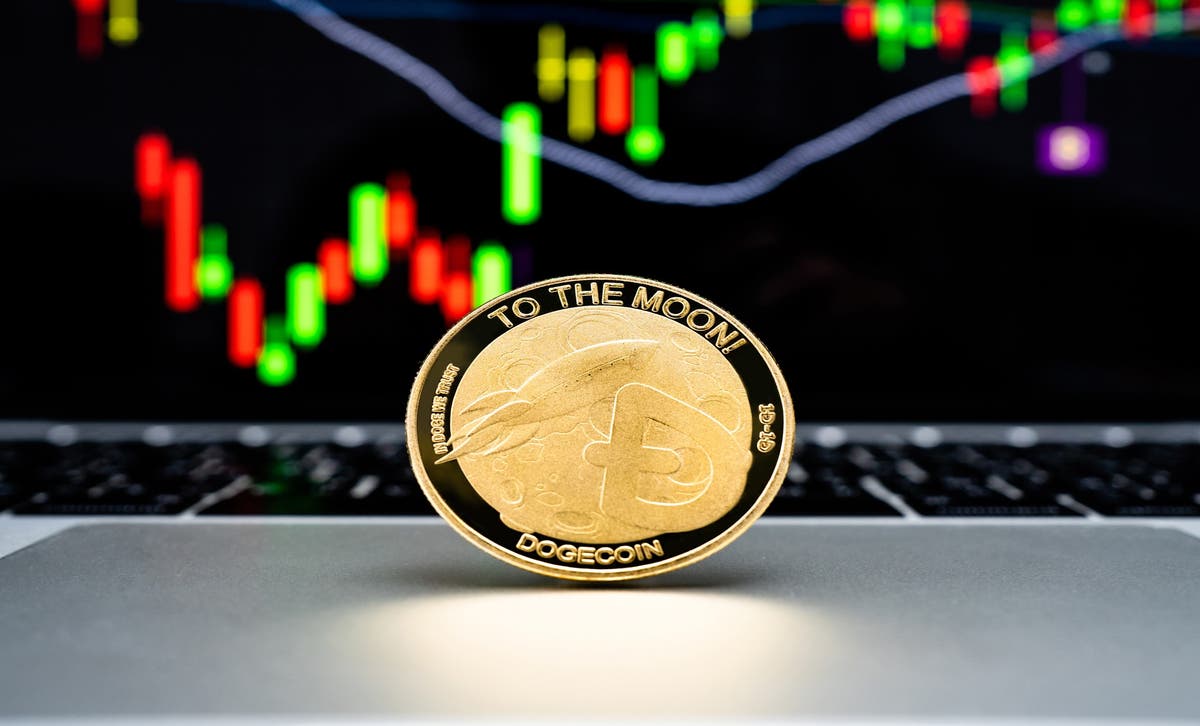 Dogecoin founder buys cryptocurrency for 'first time in 8 years' amid massive price crash
'I have checked the price 7 times so far since,' says crypto creator Billy Markus
Anthony Cuthbertson22 June 2021 17:51NewerOlder