DIY
Automatic teeth cleaning device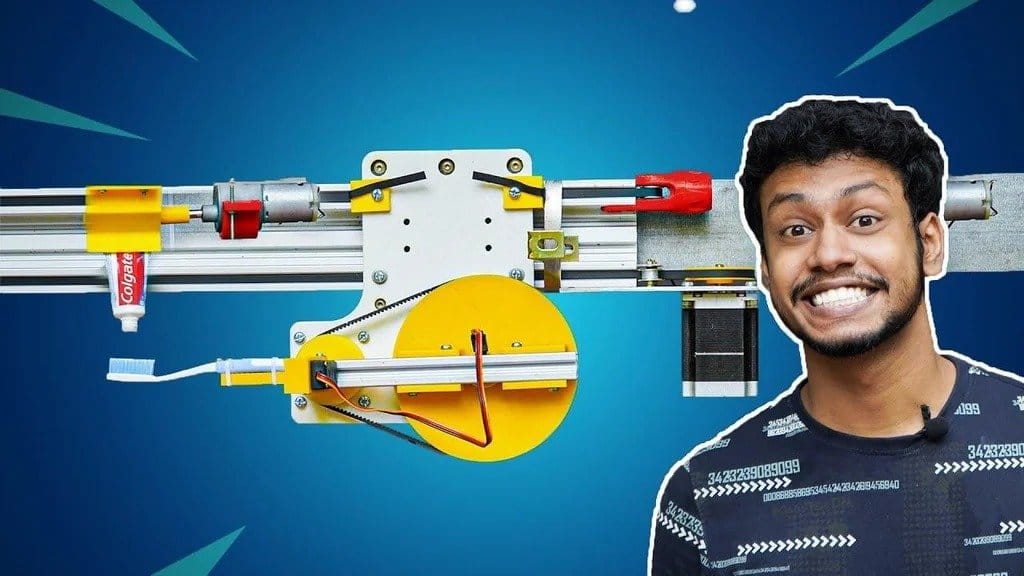 If you are so lazy that you don't even want to brush your teeth, this device is just for you. < br>A home-made master from China invented and implemented a device that cleans your teeth by itself. Of course, the device is still "raw", but you never know there were such inventions that at first caused a smile, but now they have firmly entered our lives.
Tools and materials: -Three stepper motors; -Mega Arduino; -Reductor DC motor; -Pump;
-Aluminum guides;
-Stepper motor drivers; -3D-printer; -Ultrasonic sensor; -Silicone tube;
-Fasteners;
-Arduino code;
Step one: design
The design for this project was developed using SolidWorks software. Files for printing can be downloaded here.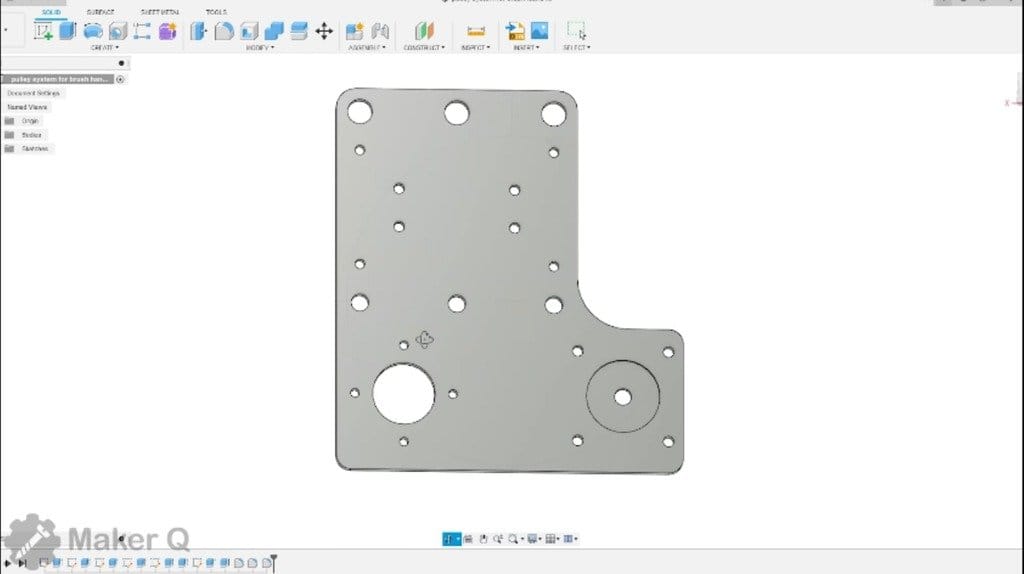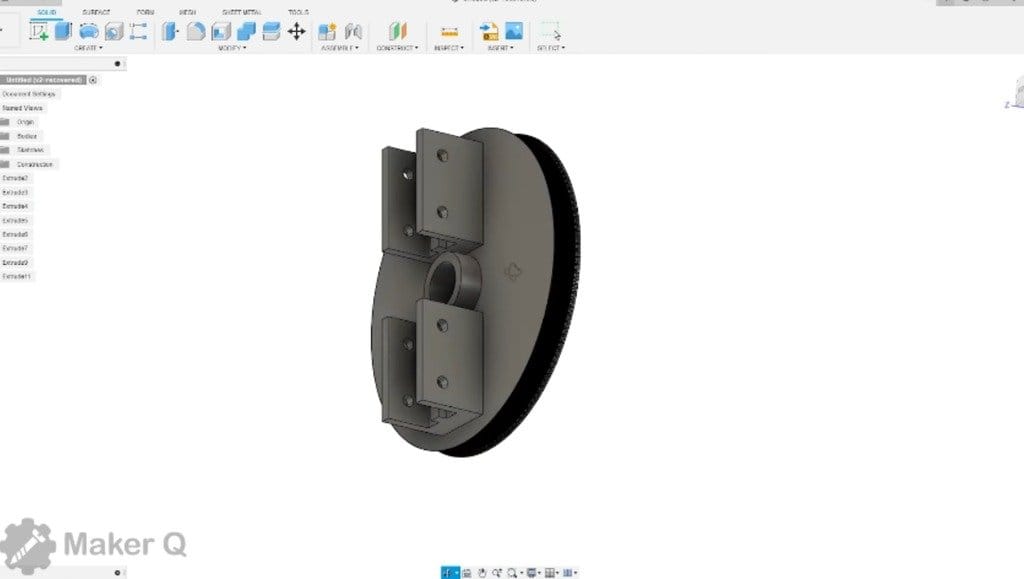 Step two: 3D printing
After designing the parts, the master 3D printed them. The master used red and yellow threads for printing.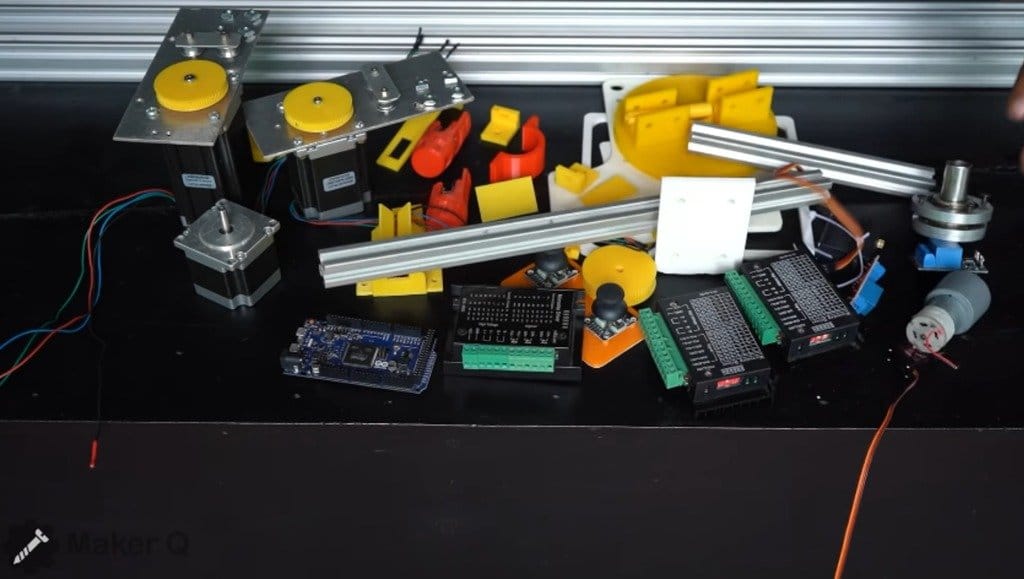 Step three: installation
The device has three main nodes.
1. Water supply
2. Brush movement mechanism
3. Part for squeezing out the toothpaste.
The master uses an aluminum guide for the adaptation. A carriage with a pulley and a separate container for rinsing are attached to it.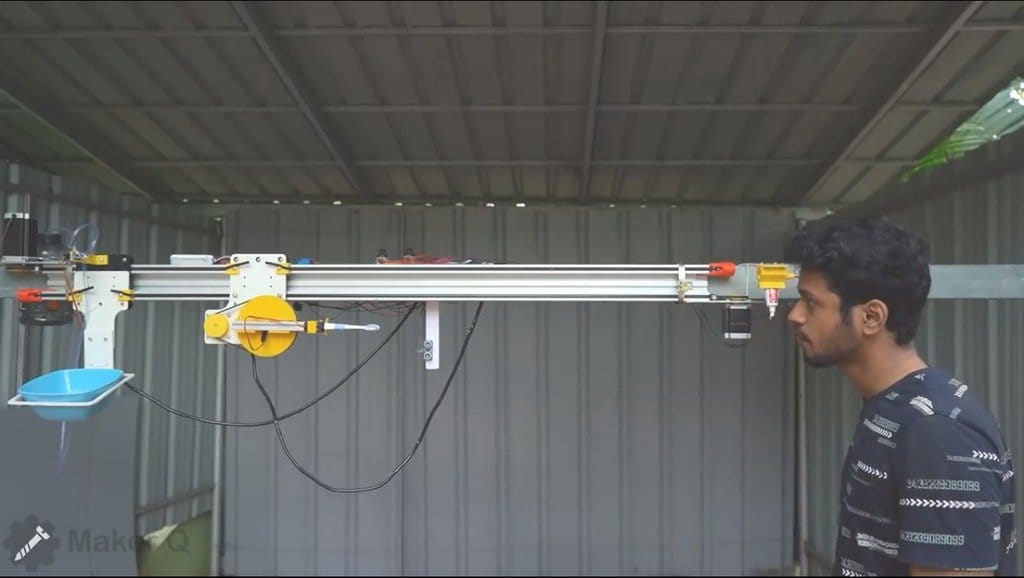 Step four: water supply < br>The water supply is very simple. A container for the water drained after rinsing is fixed on the guide. The water itself is supplied through a silicone tube from a clean container of water. A pump is used to supply water.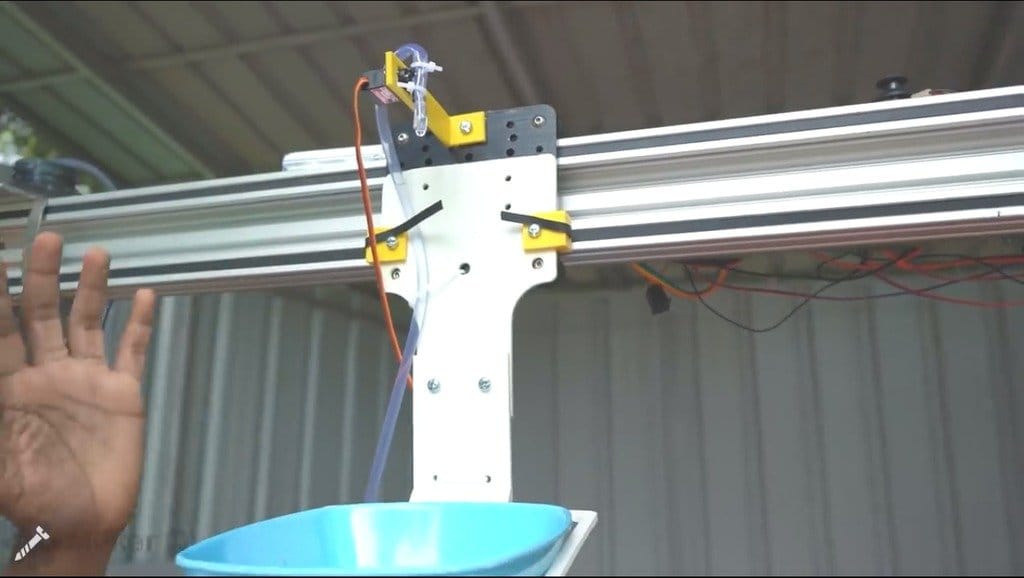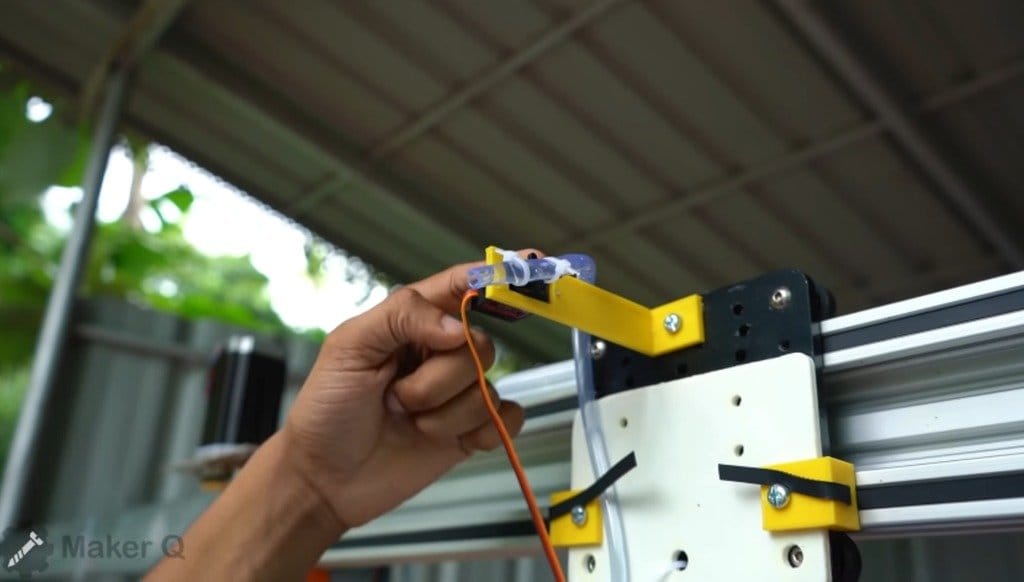 Step five: mechanism of movement of a toothbrush
This mechanism is very simple. The brush is mounted on a lever that is attached to the servomotor. The servo motor is needed to rotate the toothbrush and position it when brushing. To apply the toothpaste to the brush, the bristles must be facing up. To brush your teeth, it must be turned towards the user.
The stepper motor rotates the entire rig while the servo motor aligns the brush correctly. The stepper motor drive pulley is made large to be able to move the carriage quickly.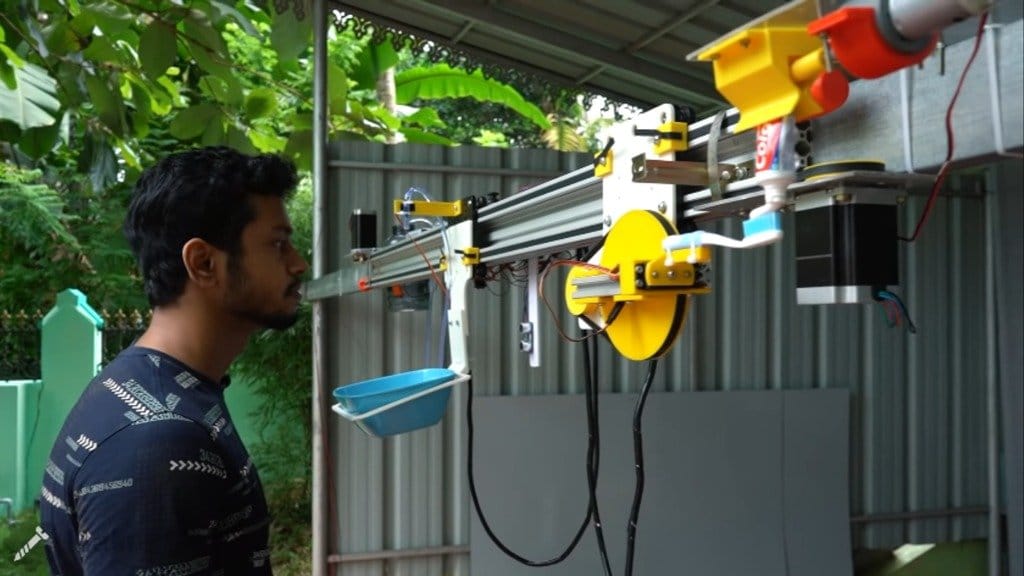 Step six: the mechanism for squeezing out the toothpaste
In order to squeeze out the toothpaste, you need it was installed in a special mechanism. When the engine rotates, the tube of paste is pulled through the rollers and the paste is squeezed out.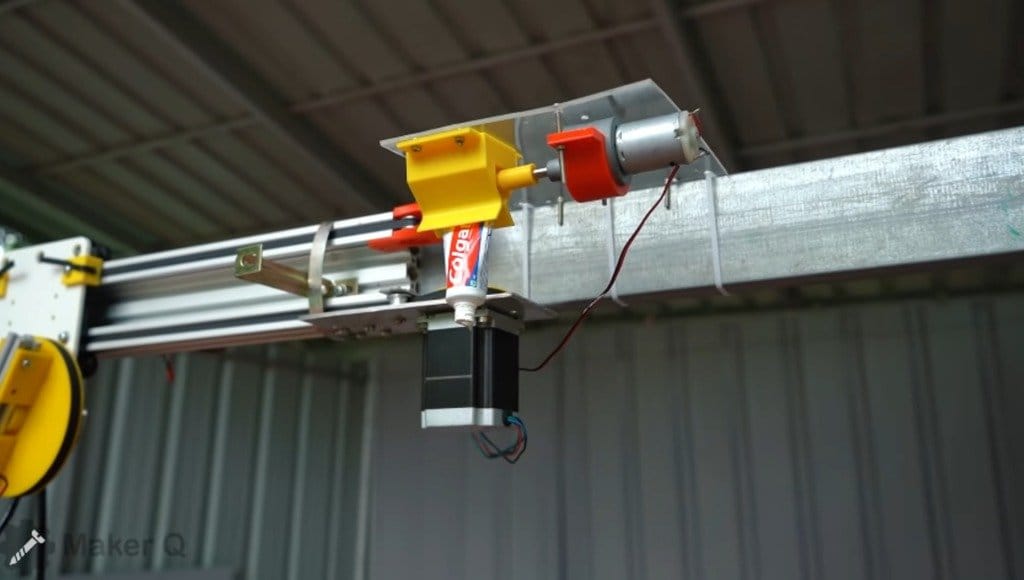 Step seven: using
The device also uses an ultrasonic sensor. In order to brush your teeth, the user needs to stand in front of the sensor. The brush will move under the stream of water. Then it will move under the toothpaste tube. The brush is then moved to the brushing area, which is next to the sensor, and begins brushing the teeth. At the end of cleaning, it moves back under the sink (rinsing zone).
After the brush has been washed, the user enters the rinsing area and the pump starts pumping water to rinse the mouth.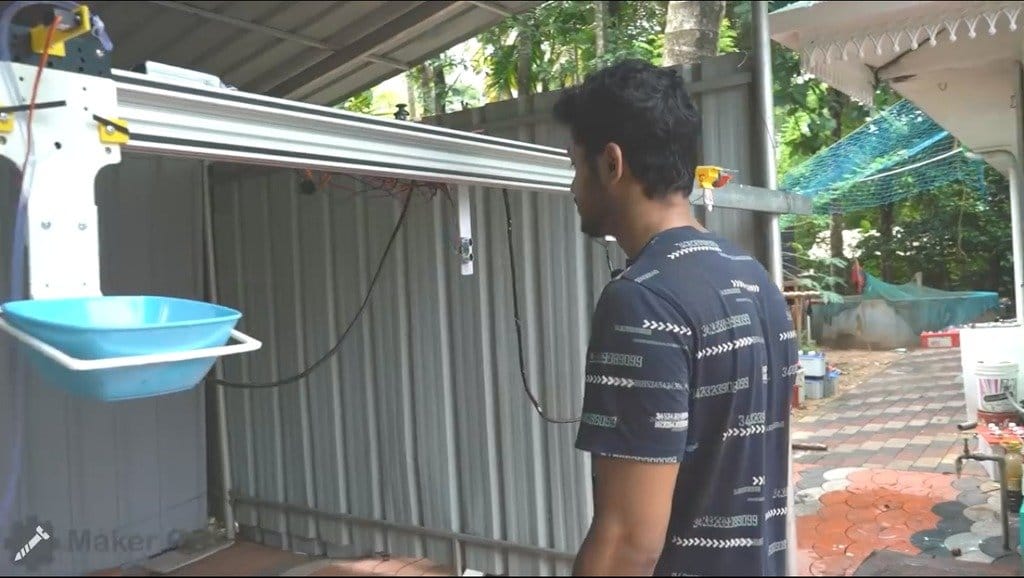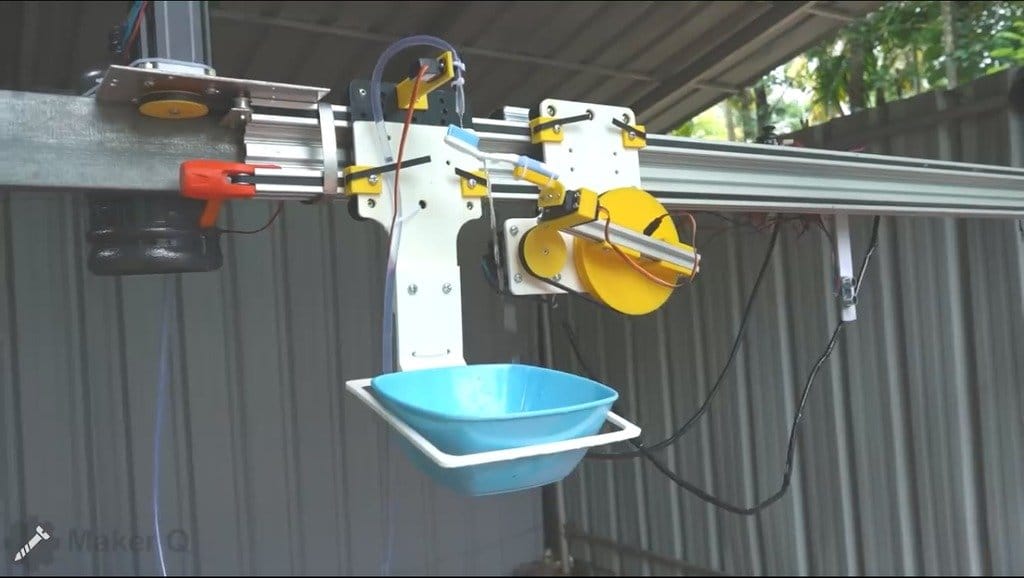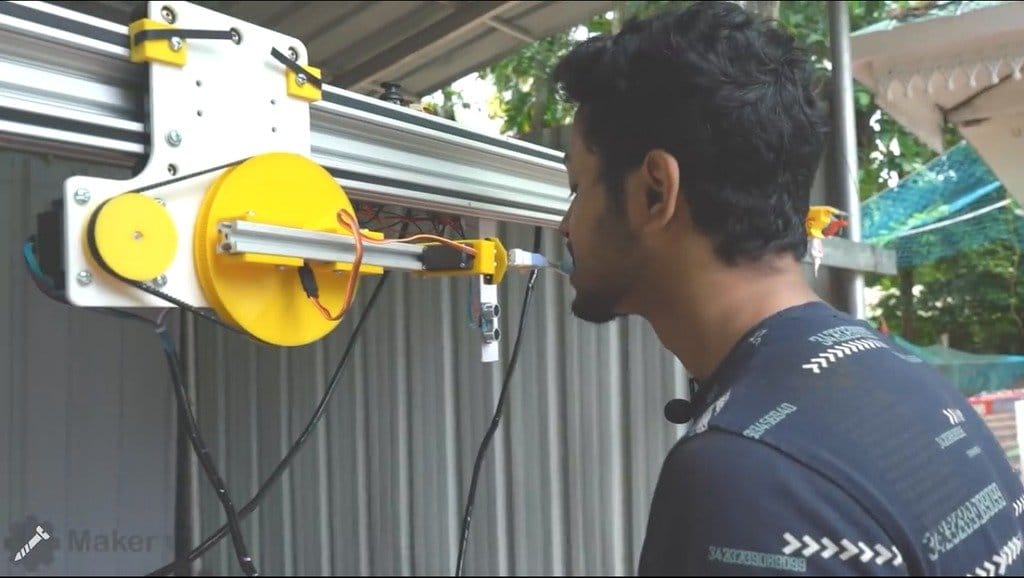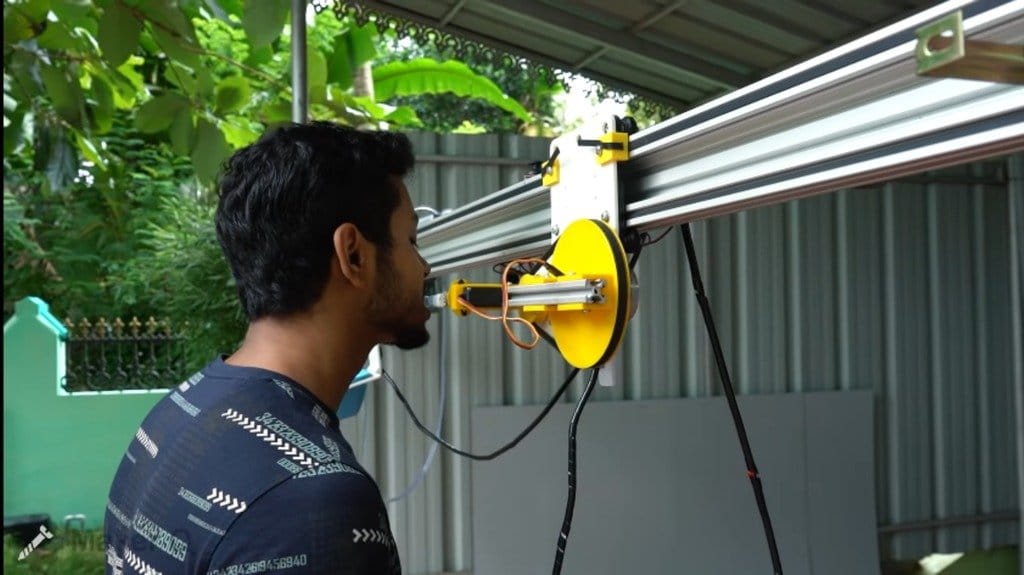 That's all, the automatic teeth cleaning machine is ready. The main thing is that he doesn't miss.