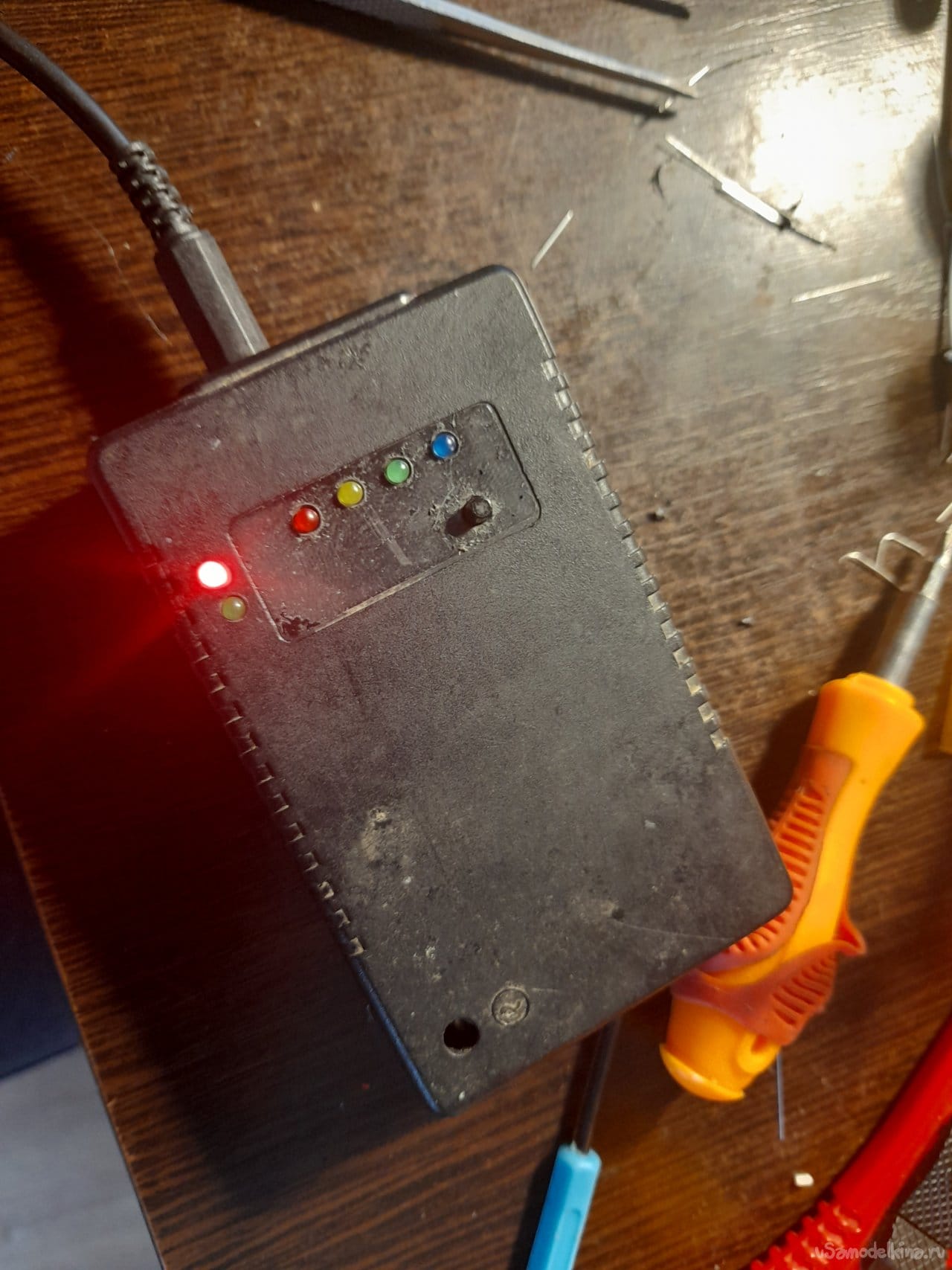 Hello everyone.
A year ago, I made a power bank for my grandmother from three 11865 batteries to power a small radio receiver. There was no case on it, everything was wrapped in fiberglass and electrical tape, respectively, over time, this whole structure fell into disrepair. The jacks are loose, the controller is out of order – they forgot it on the street, and at night it rains … In short, I decided to make a new one. I checked the batteries – they are in perfect condition, there is no point in changing them. All you need are three 11865 batteries, a TP4056 module, a USB socket and a pair of 3mm LEDs, red and green.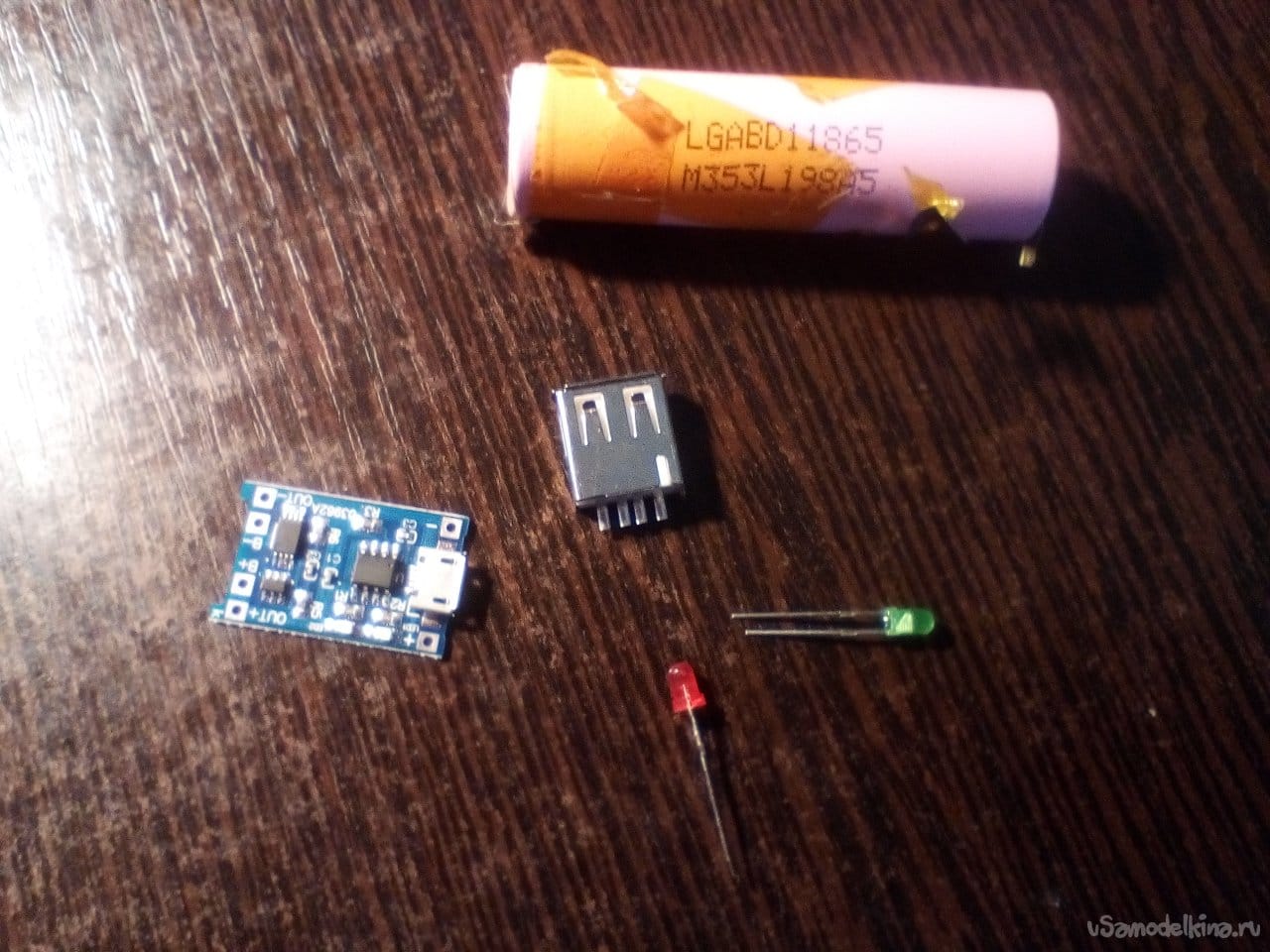 I couldn't find the controller quickly, I connected three banks in parallel,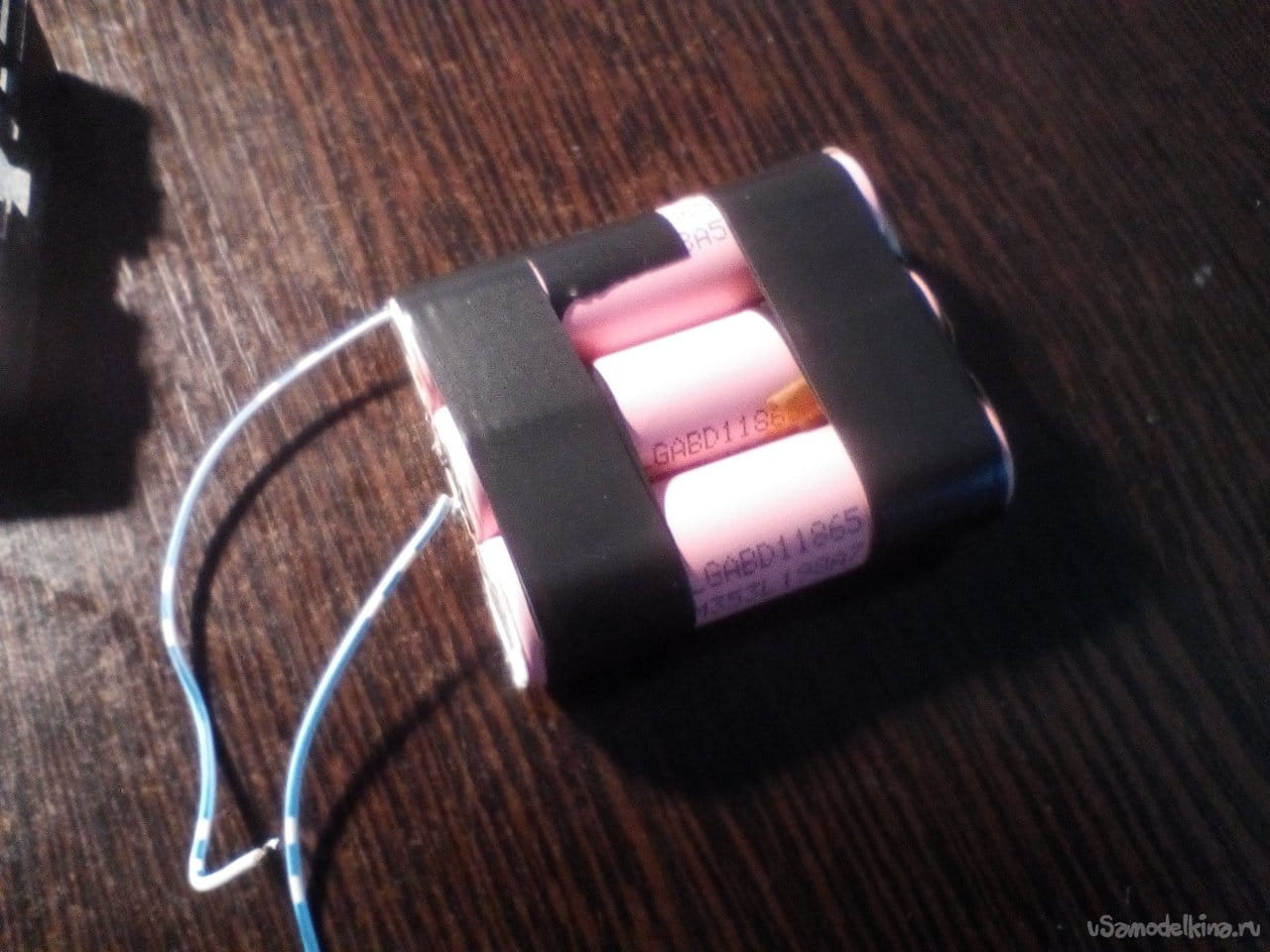 soldered the TP4056 module to them, the USB socket on the output and became search for the corpus.
The neighbor threw in the laptop's power supply, the board itself could not be repaired, since he himself tried to repair this unit, but the case just contained three batteries and there was still room for the sockets and the module.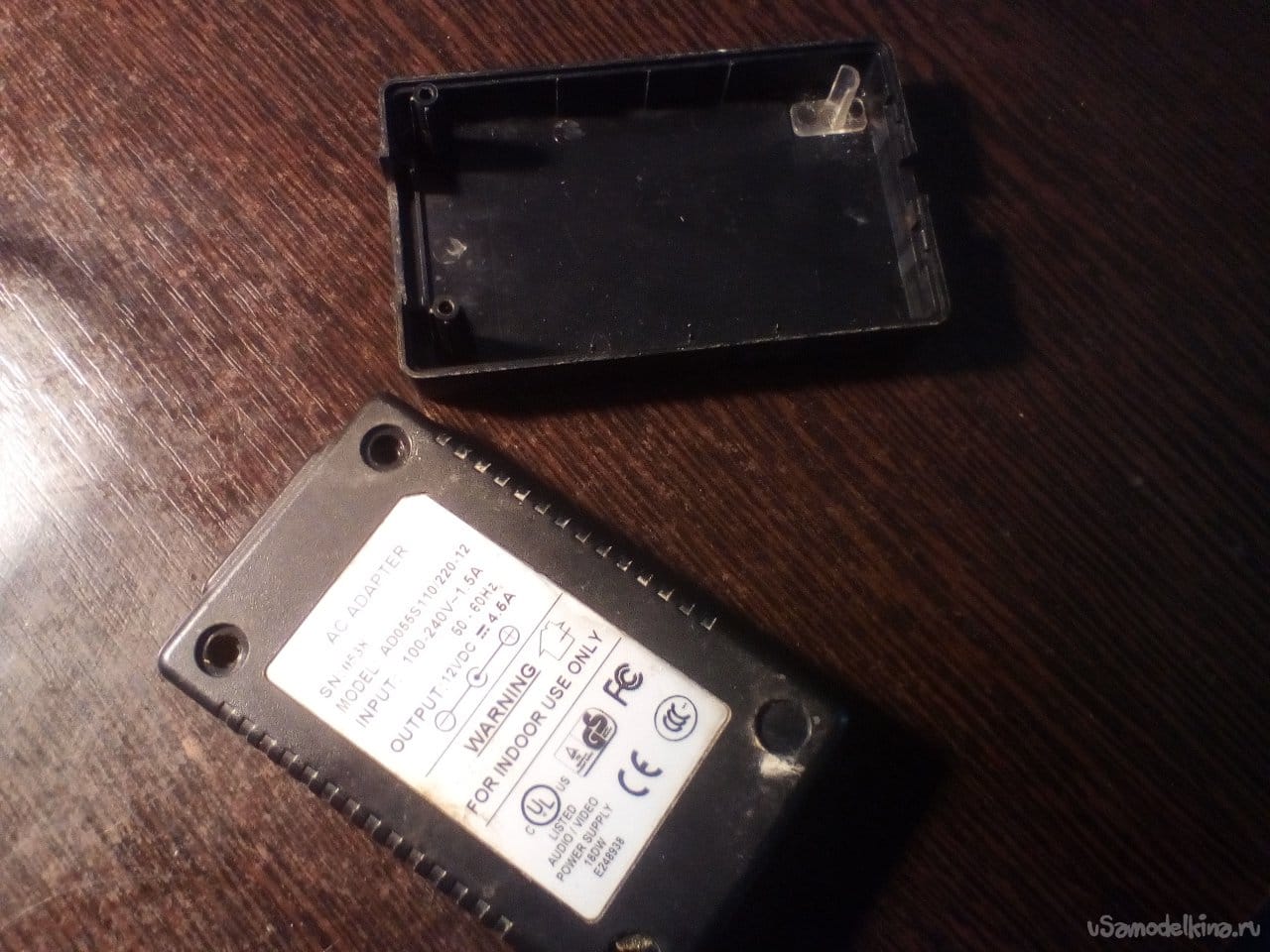 When I had already collected everything, I thought that my grandmother would soon smash the microUSB socket again, so I decided to replace it with a regular 2.1×5.5 mm round plug socket, it is more reliable, stronger and more durable.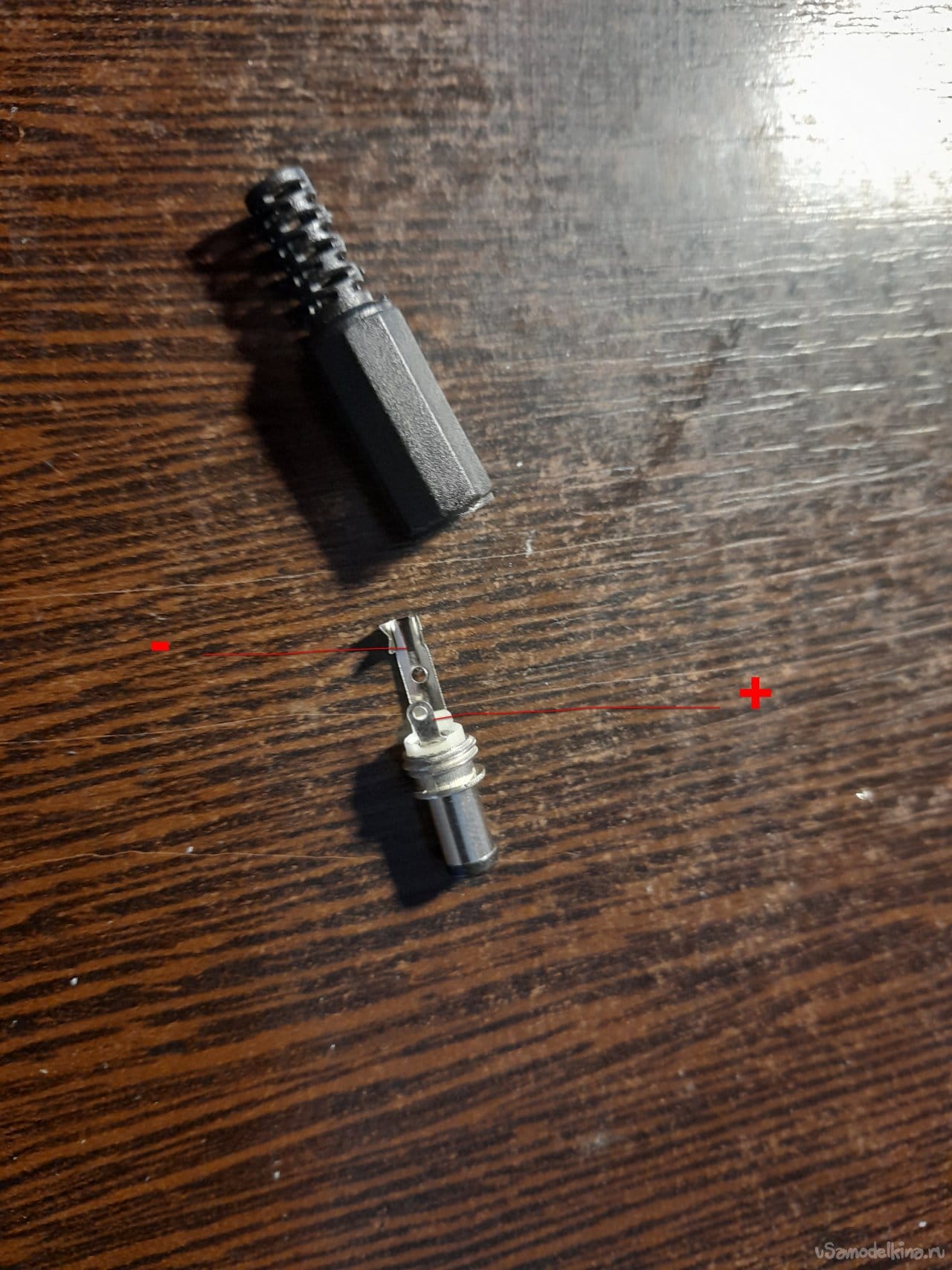 From the plastic case of the TV, I cut a plate to fit a square hole where the mains socket of the laptop's power supply was inserted, cut holes in it for USB and power sockets.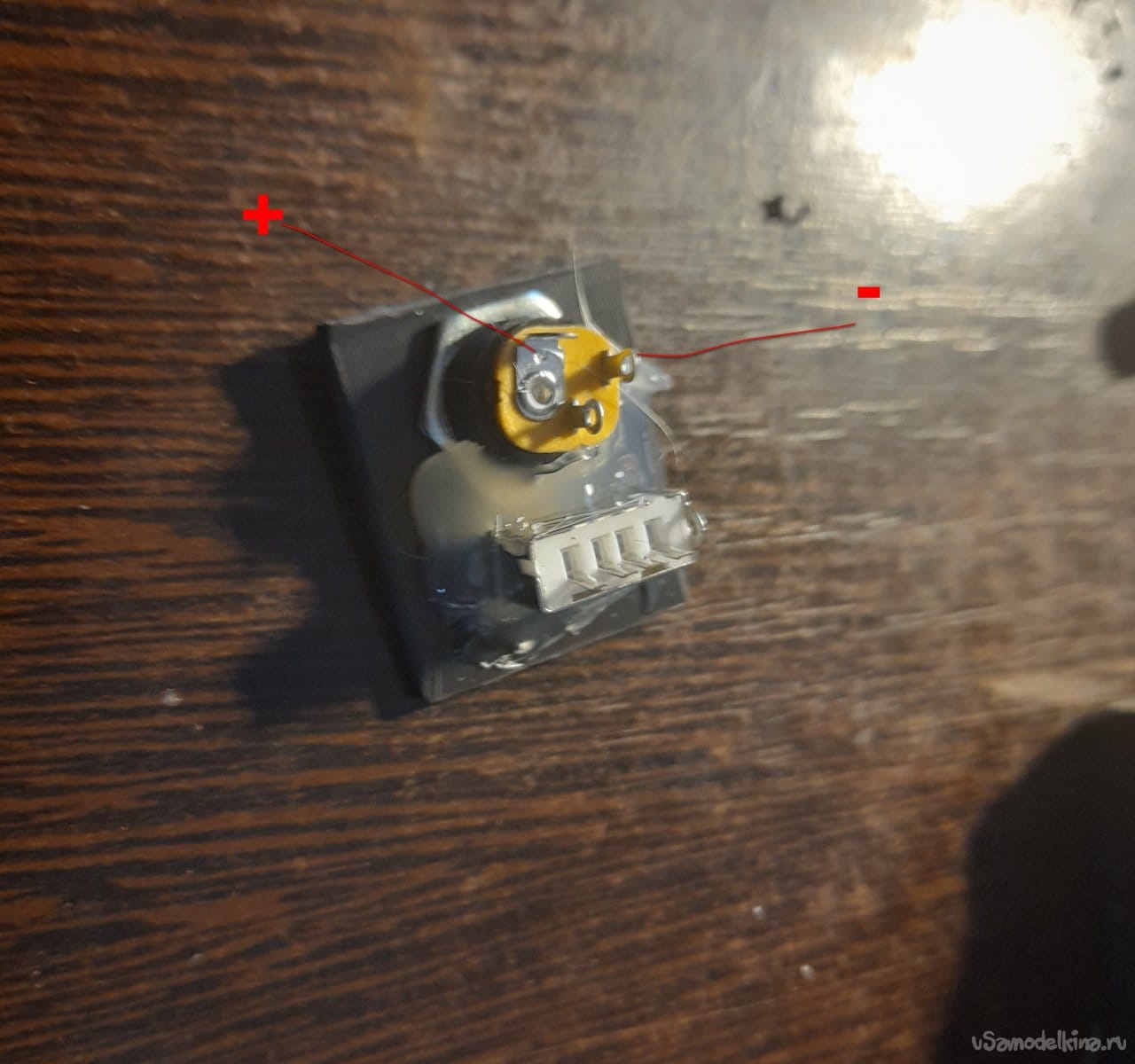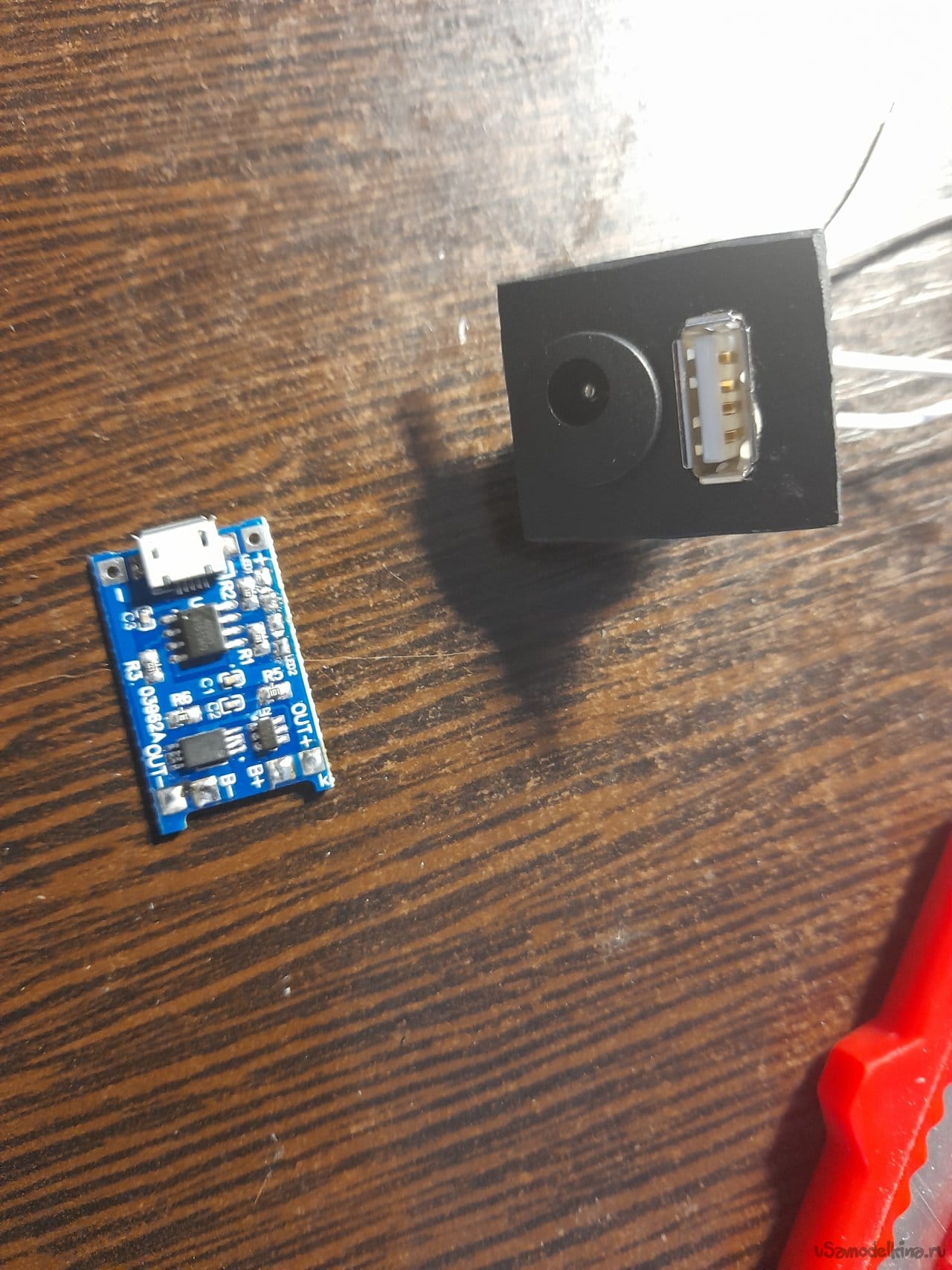 I collected everything, soldered, checked – everything works.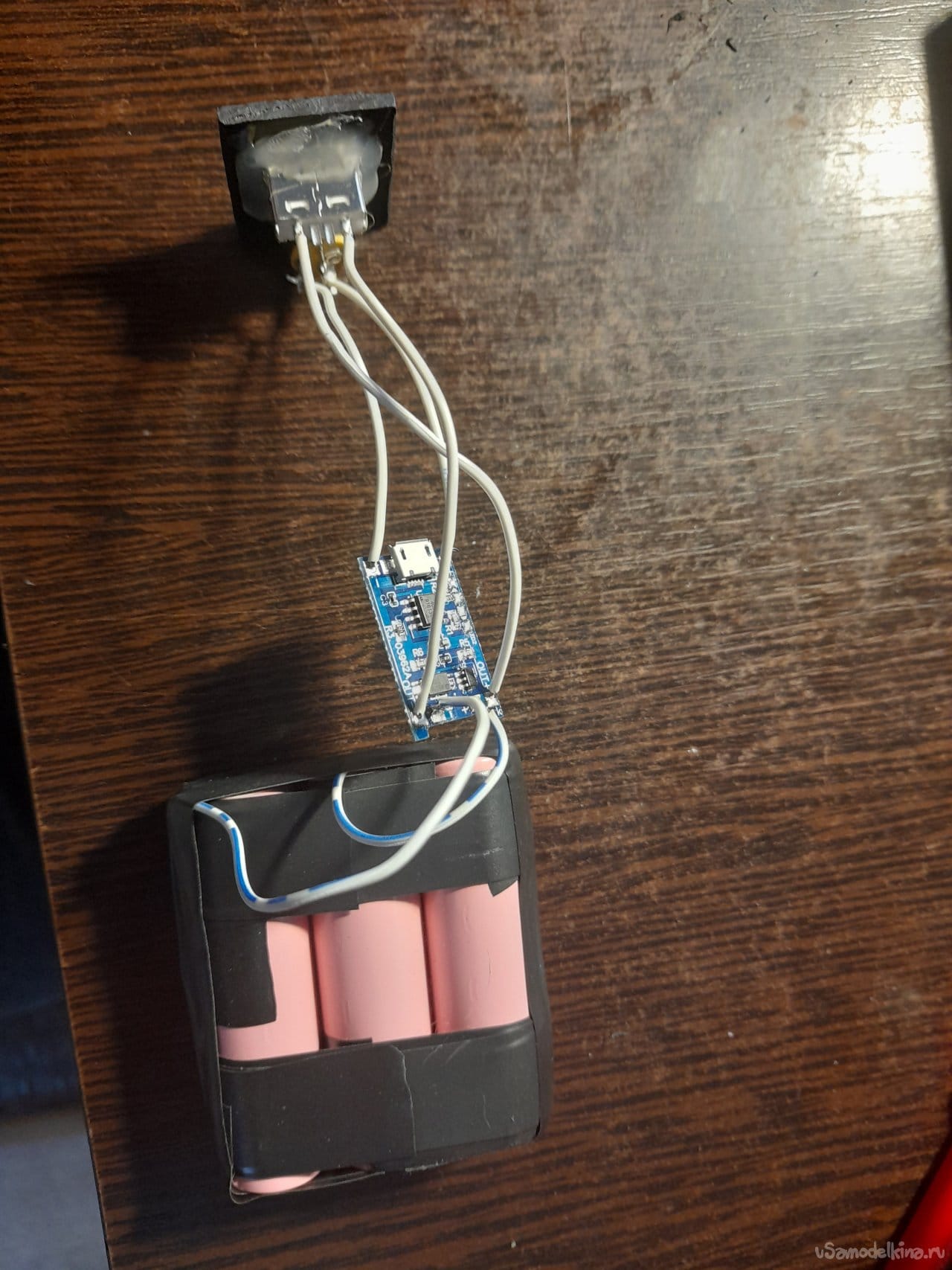 I soldered the LEDs from the TP4056 module and soldered 3mm red and green LEDs with wires, which I brought out to the case, after having drilled in it two holes 3mm in diameter.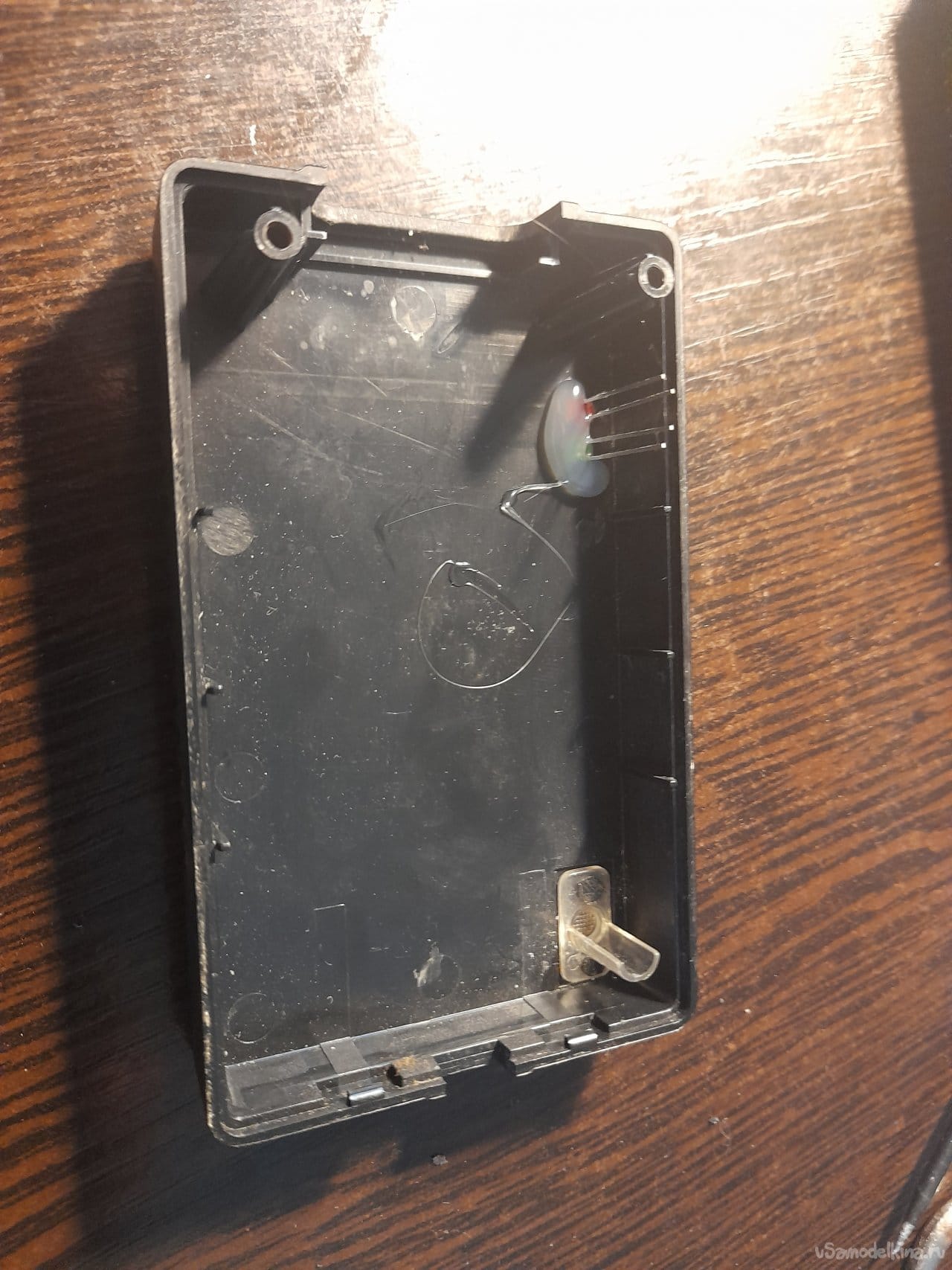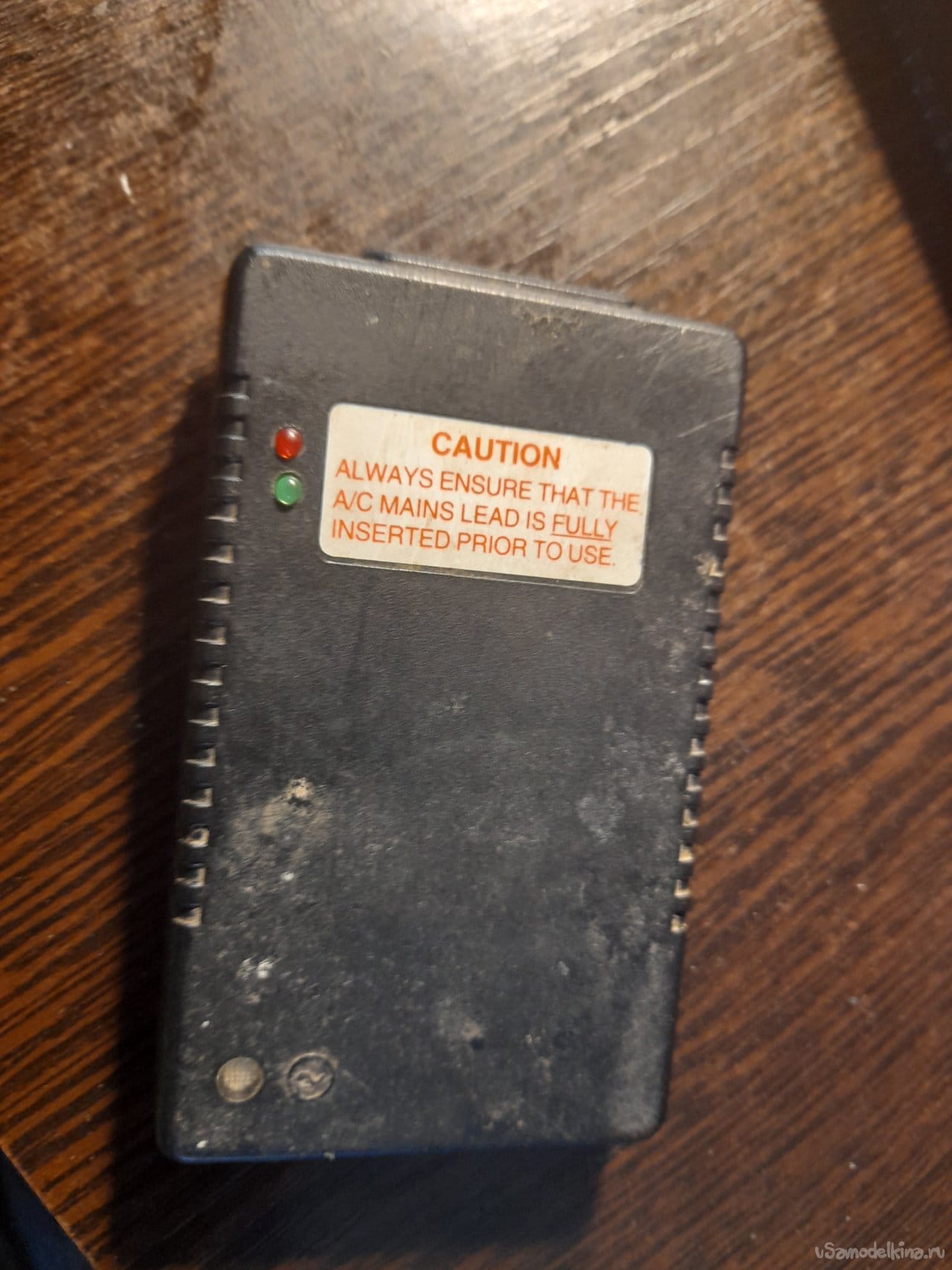 I decided to build in an LED charge indicator so that I could press the button and find out if it's time to charge or it's too early. Well, this is already so – not for practical purposes, but for fun. The indicator was connected via a button, a usual non-latching one, dropped from the TV board, from the control panel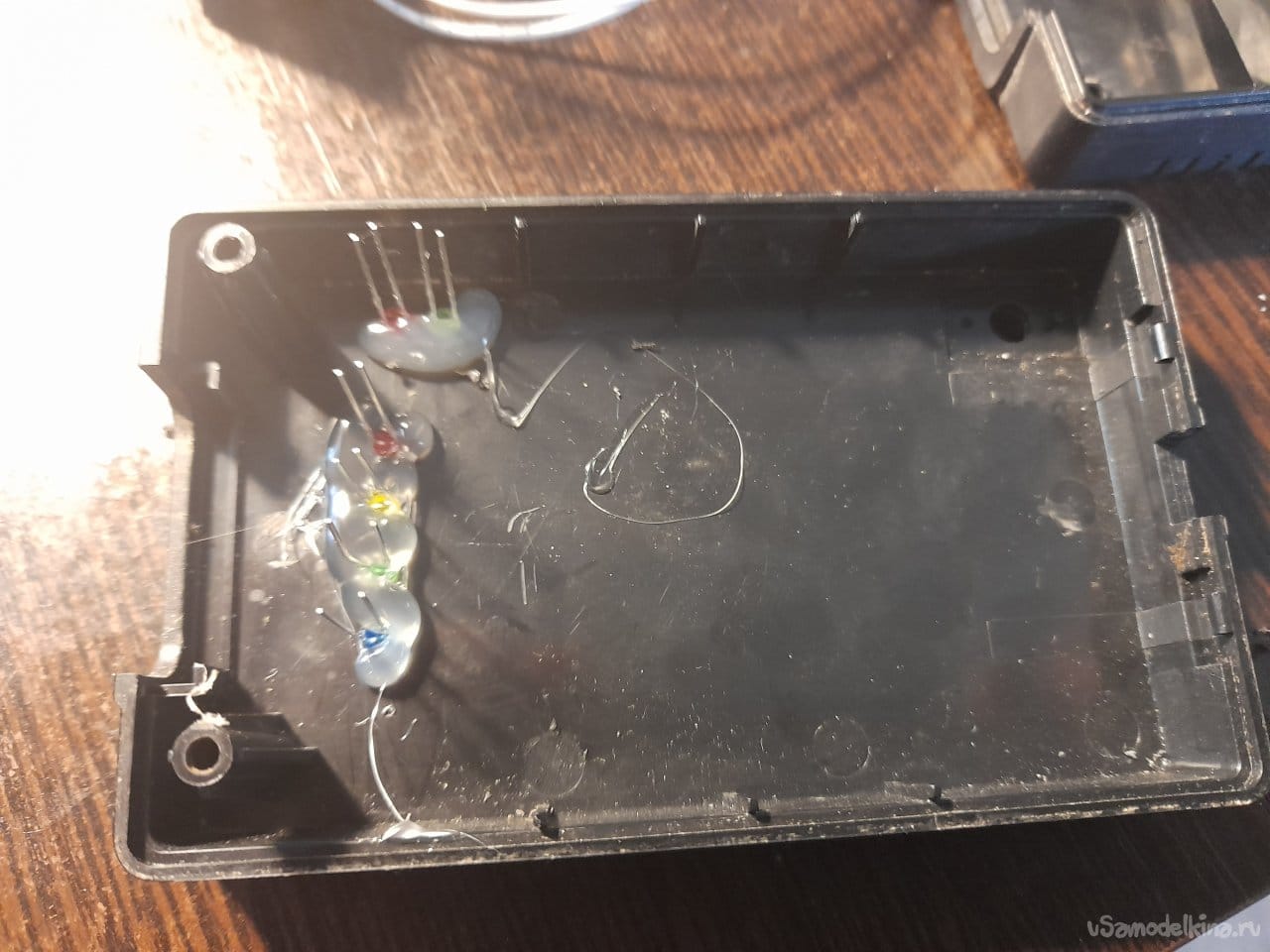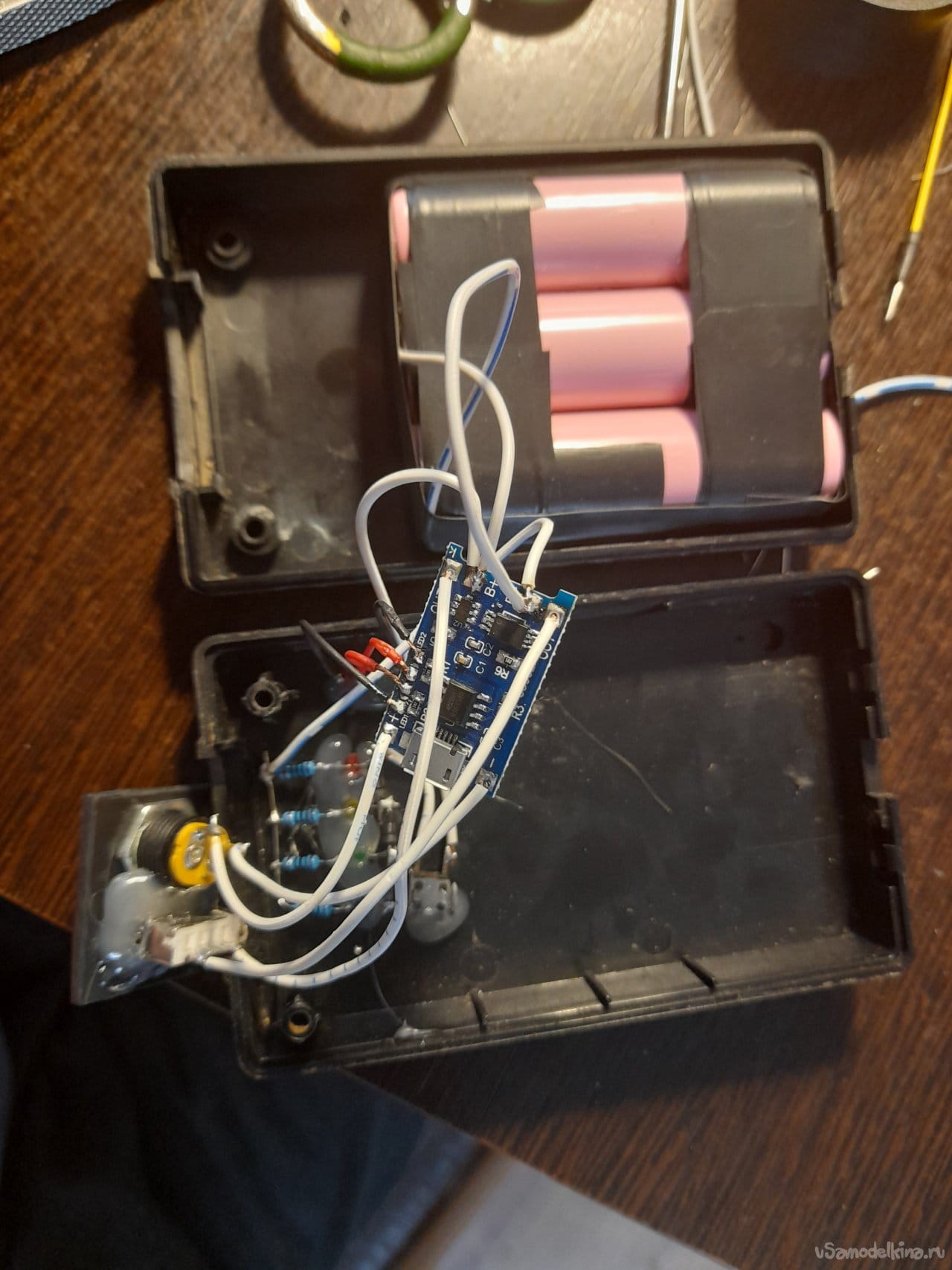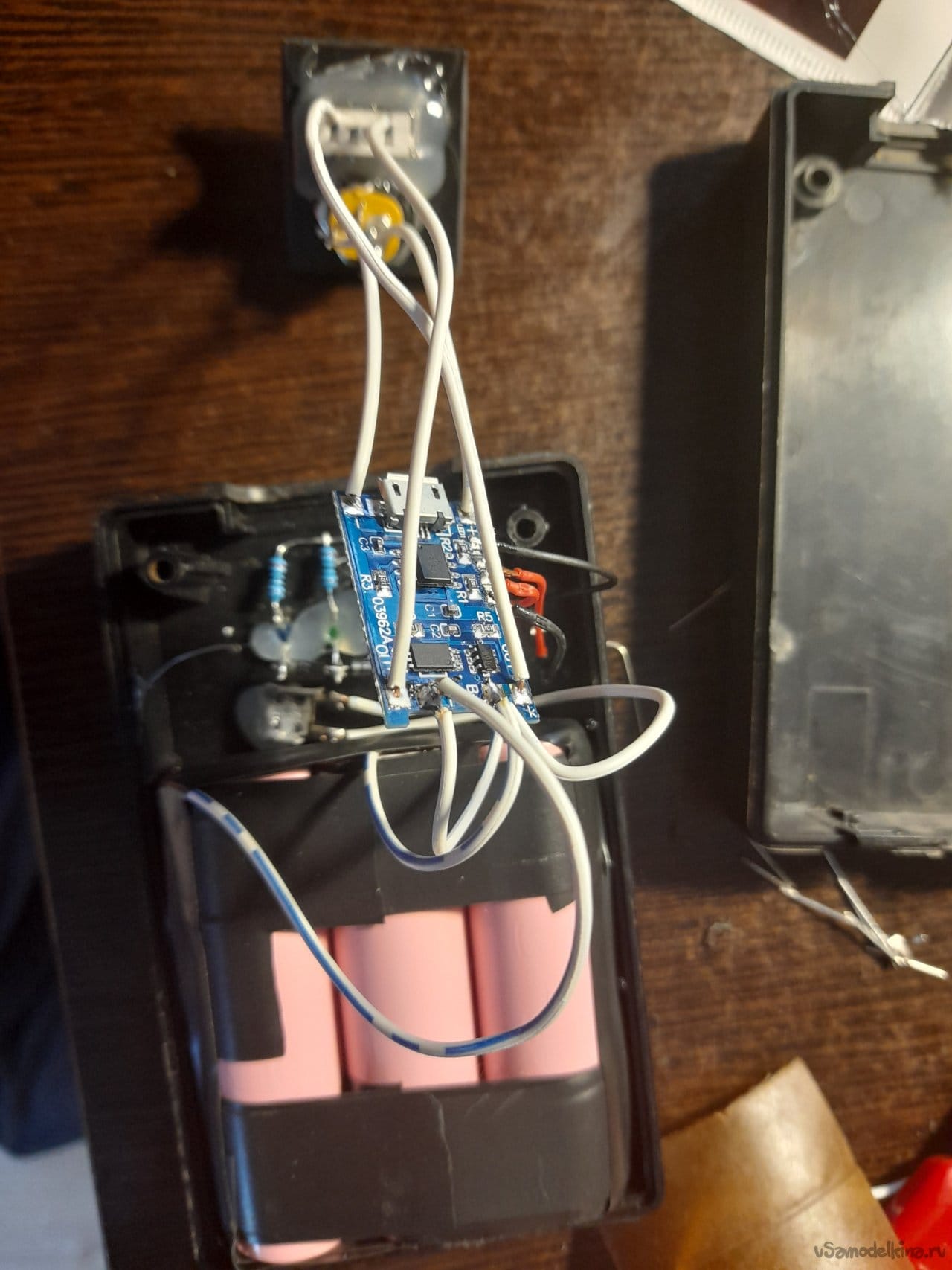 The circuit is the simplest and shows not the capacity, but the voltage.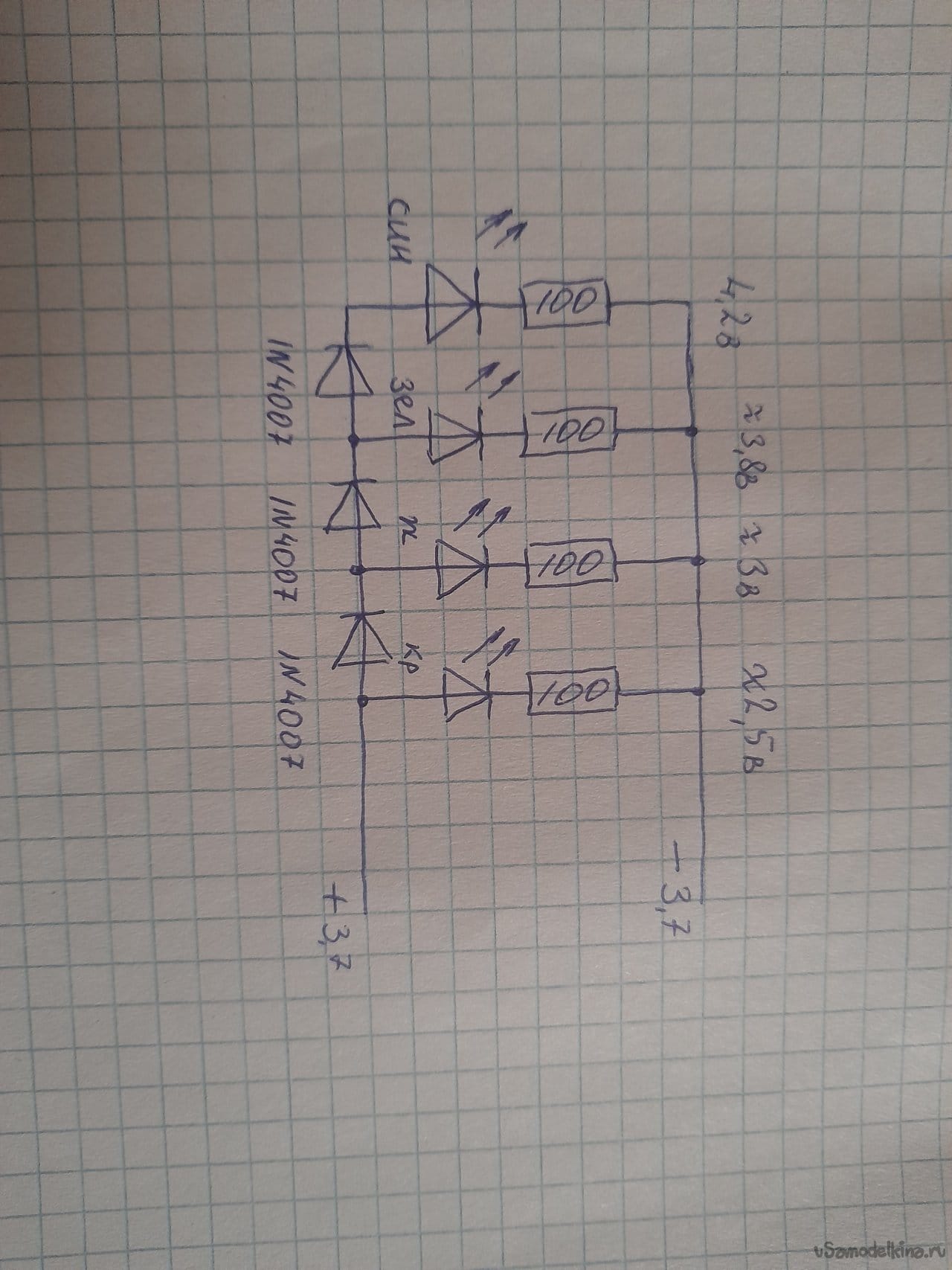 I put everything in the case and filled it with hot melt

Everything is working, the charge has started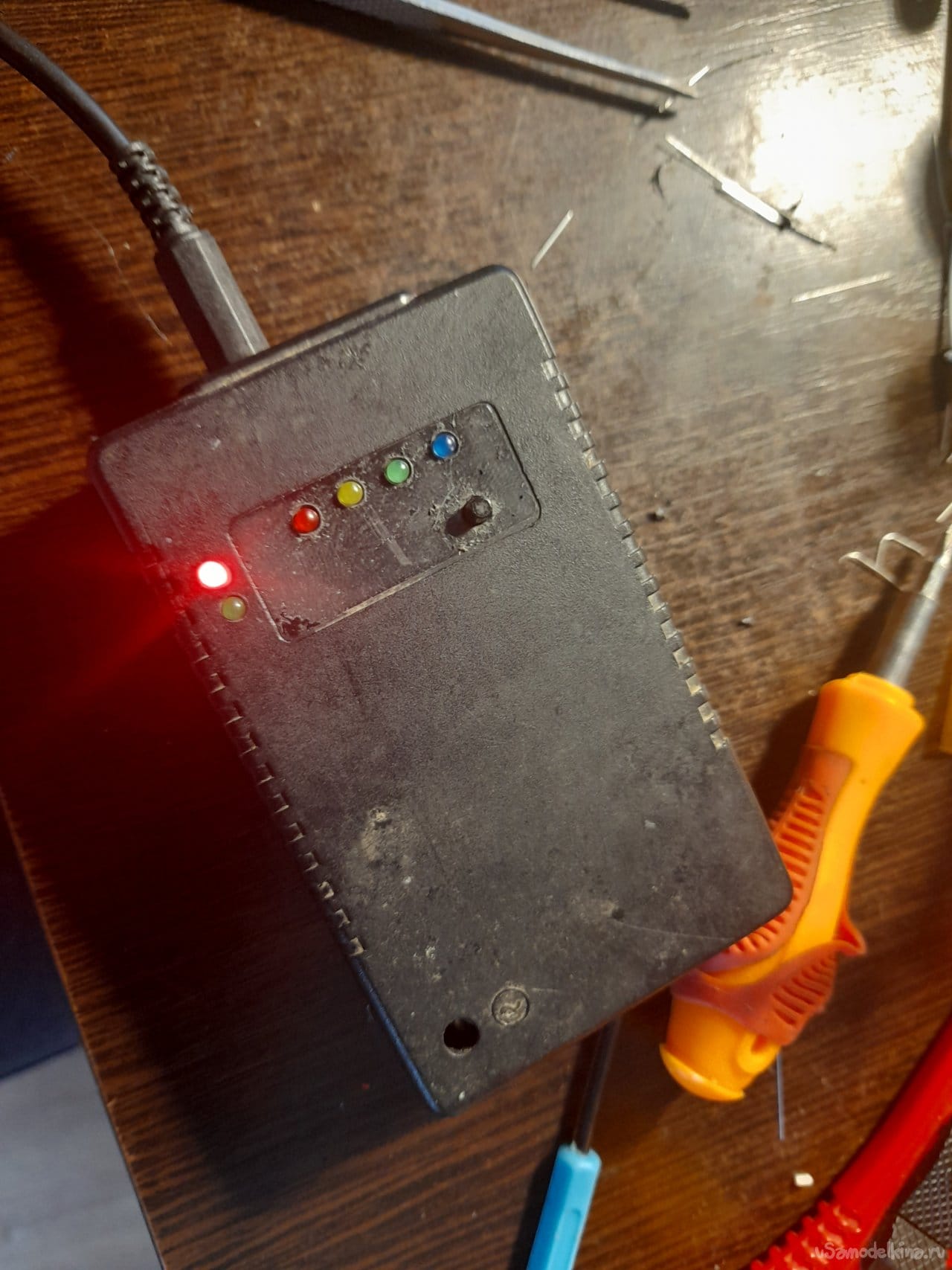 Checking the pontoon indicator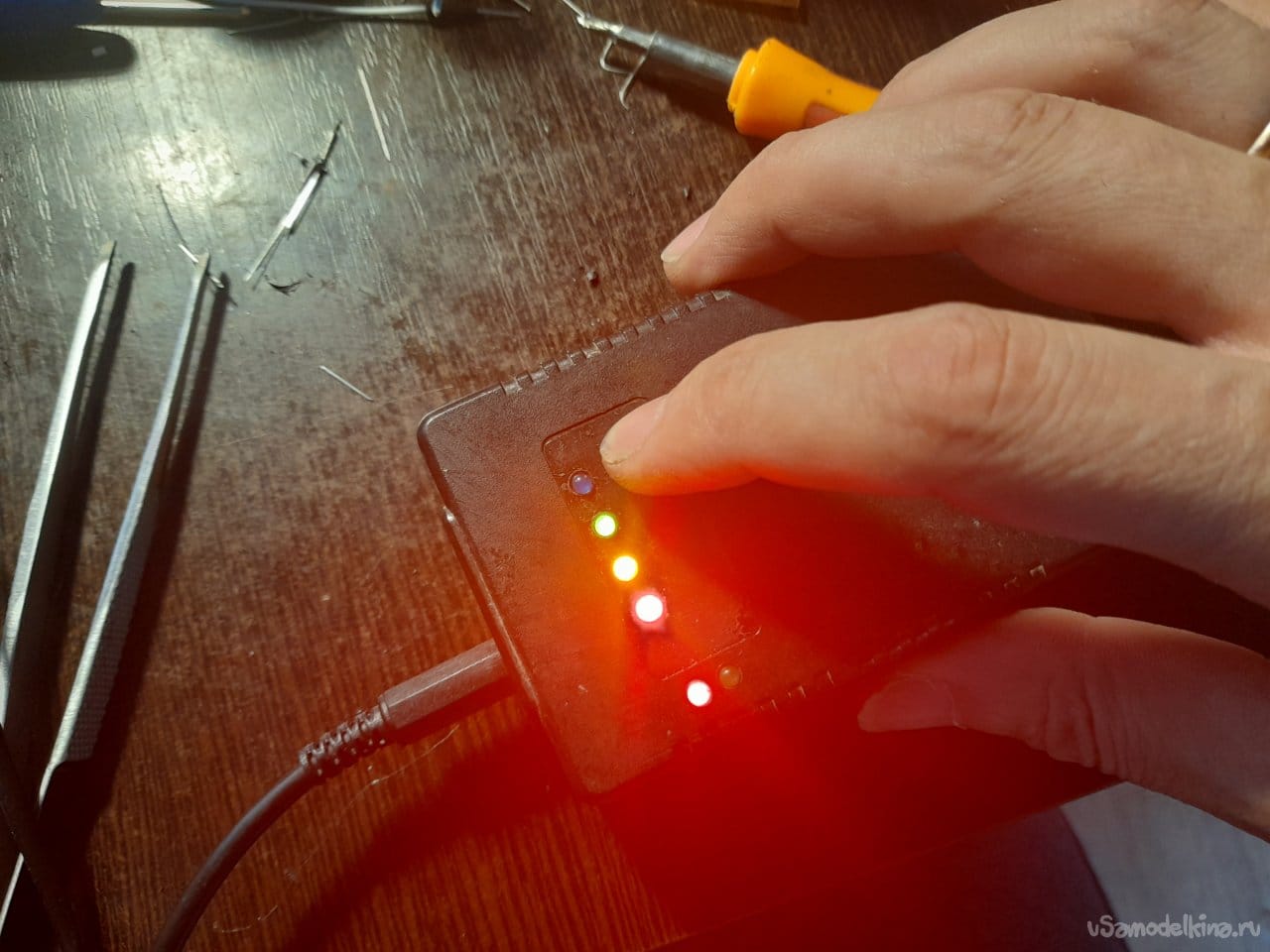 USB cable with 5.5 mm plug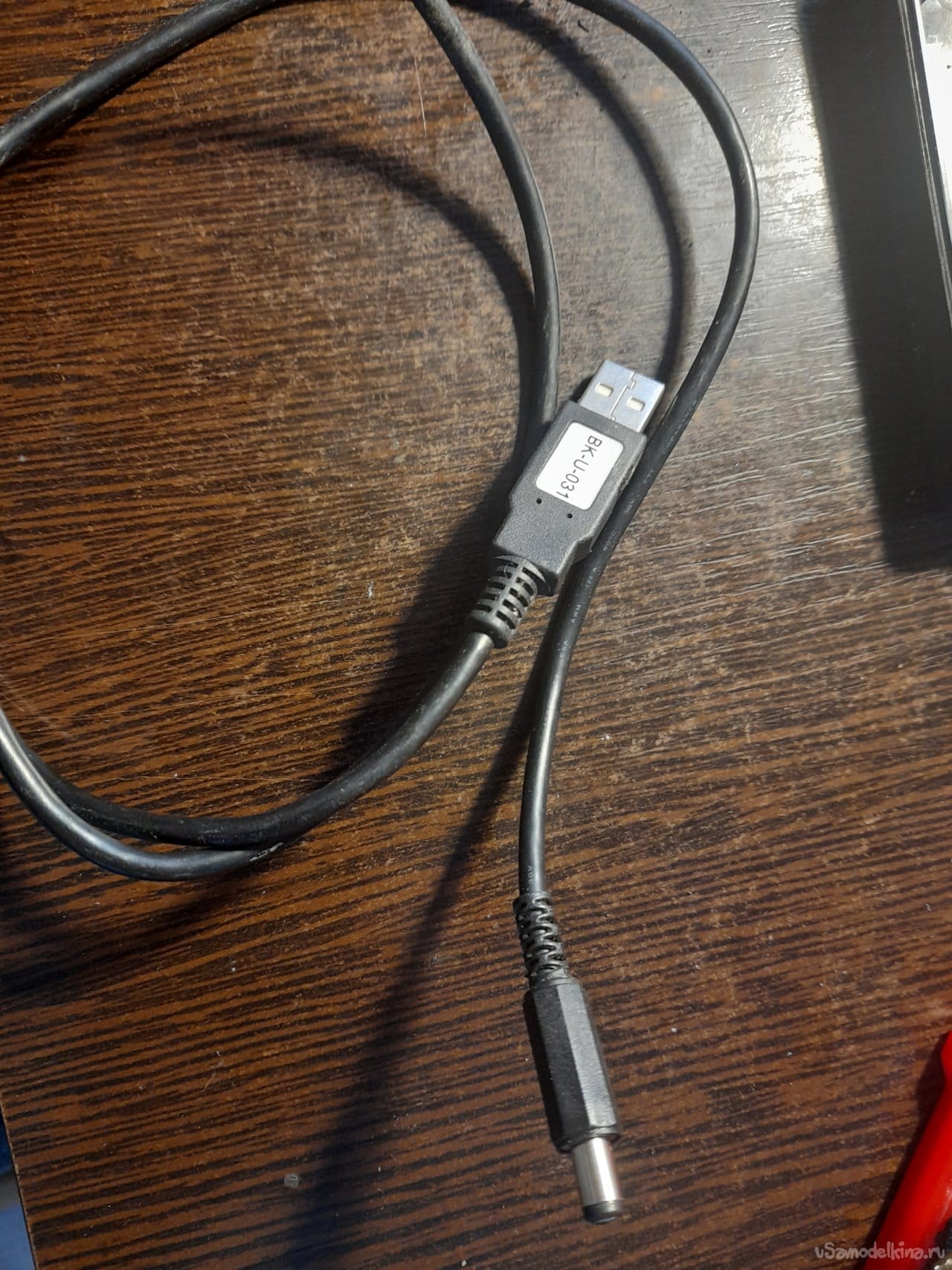 And the finished product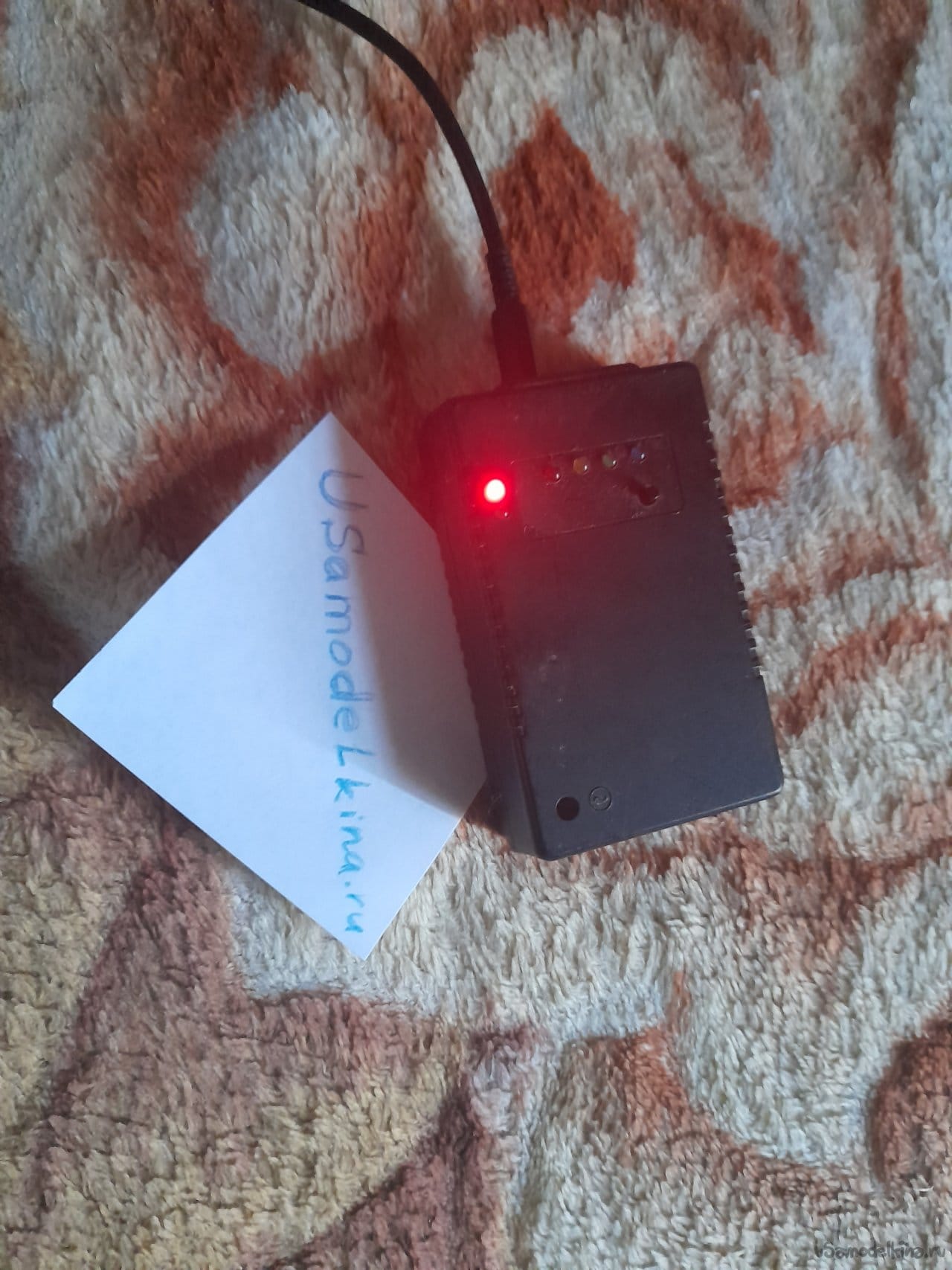 Of course, the parallel connection of the batteries is not correct, but for the receiver it will do quite well, just the power bank will take a little longer to charge. According to this scheme, I have power supplies for light touch switches and a doorbell. They have been working for a couple of years, despite the fact that I tore the batteries from old laptop batteries.