USA
Industrial fire of hazardous materials forces evacuations near Chicago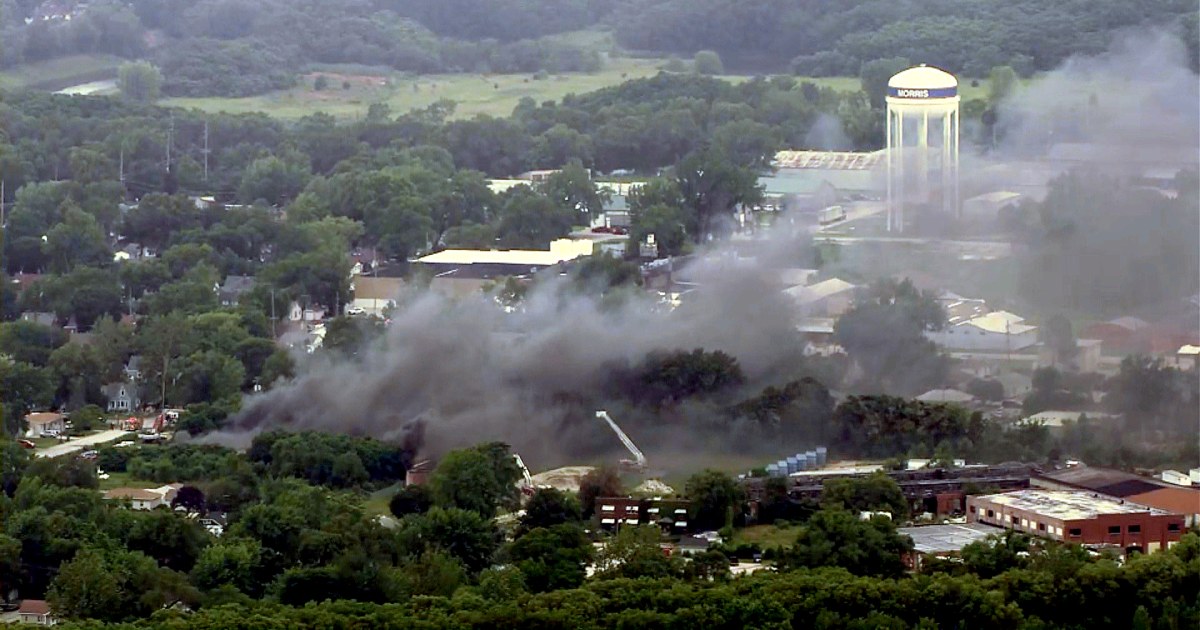 A large fire at an industrial site containing lithium batteries forced evacuations in a Chicago exurb on Tuesday as "highly poisonous" gas threatened the area, authorities said.
Residents on several blocks near 900 Benton St. in Morris, Illinois, were told to "evacuate your residence now!" by the Grundy County Emergency Management Agency shortly after 12:30 CDT, the county said in a statement.
There have been no injuries, officials said. The southeast side of the city was under evacuation orders expected to last until 9 p.m. Wednesday, police said.
Flames touched off lithium batteries, ranging in size from cell phones to car batteries, taking traditional water suppression off the table, according to Tracey Steffes, fire chief of the Morris Fire Protection & Ambulance District.
"As these batteries get wet, they short out and they ignite and explode and that's the problem we're having," Steffes told reporters.
Firefighters had no choice but to back away from flames "due to the possibility of the explosion of these lithium batteries," Steffes added.
"The biggest hazard we're dealing with right now is the smoke and the fumes from this fire," he said. "This gas is highly poisonous. It's very deadly."
Breanna Konczal, a 23-year-old nursing student who lives just a block from the blaze, said smoke had the smell of "a lot of chemicals."
"It smelled really bad," she told NBC News. "I was only outside for probably about five minutes and it gave me a headache and it made my throat a little sore."
Konczal packed up her cat, two dogs and toddler and made it safely to her in-laws about 25 minutes away in Coal City.
The fire is about 60 miles southwest of downtown Chicago.