DIY
Repair of the "accelerator" POWER DRIVE BOOSTER E1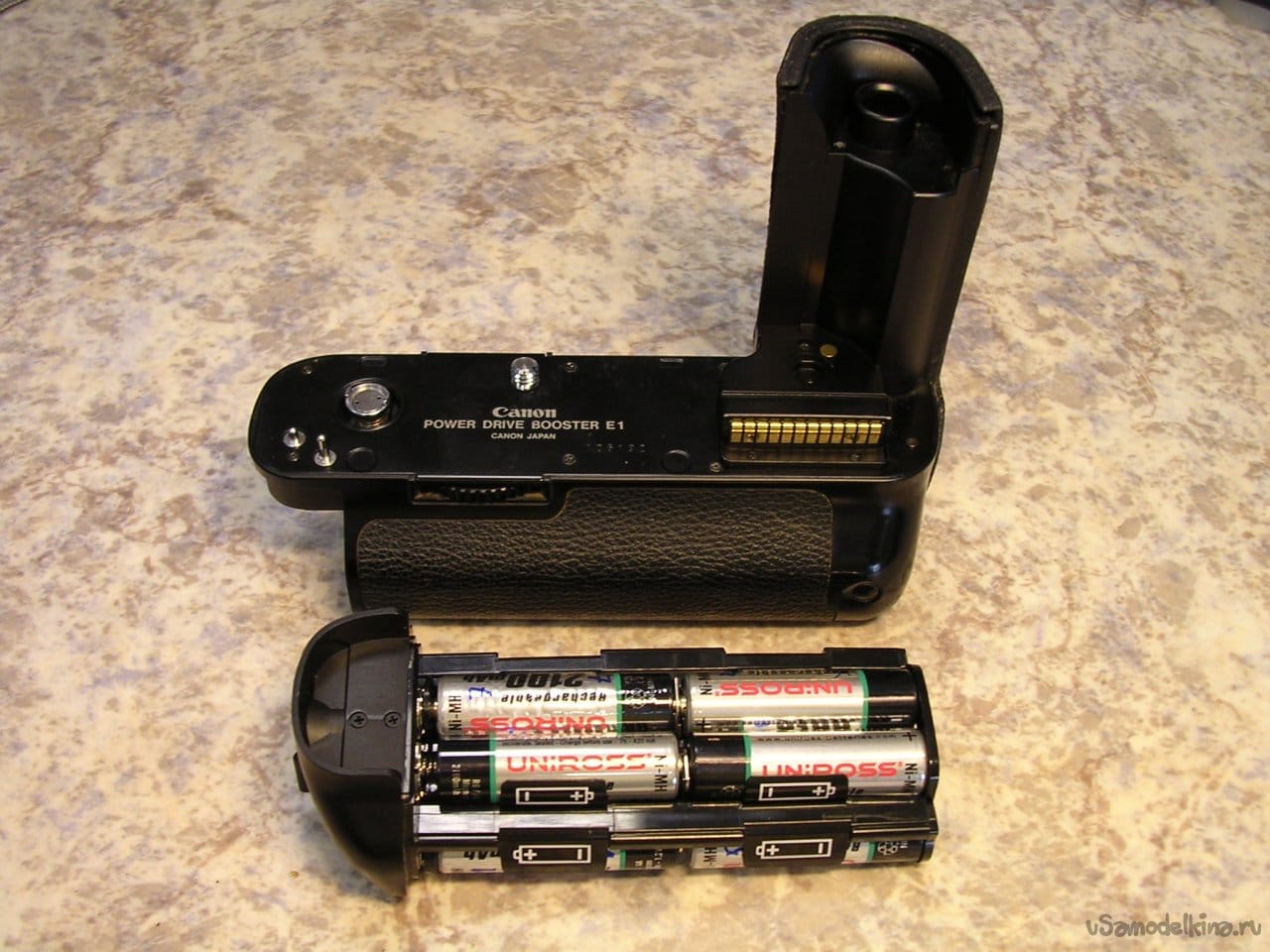 Let me introduce you to an interesting device from CANON called POWER DRIVE BOOSTER E1.
Supplement in the film camera CANON EOS-1N BODY.
The word BODY means in "common photographic" language "TUSHKA". That is, only the body.
All pro cameras are sold in this state. By the way, they never have a built-in flash. The client can choose the package he needs. This is usually several lenses, an external flash and, if desired, this gizmo.
What it is and its purpose.
Simply put, one more handle. It contains batteries and a fairly powerful high-speed motor.
Batteries increase the number of shots possible and mobility. In a critical situation, you can buy new ones in any store and change them. The motor allows you to significantly increase the shooting speed, by a purely mechanical means, almost twice. The film advances to the next frame faster. Another release button is integrated into the lower right corner of the booster. Facilitates shooting in a vertical position of the camera.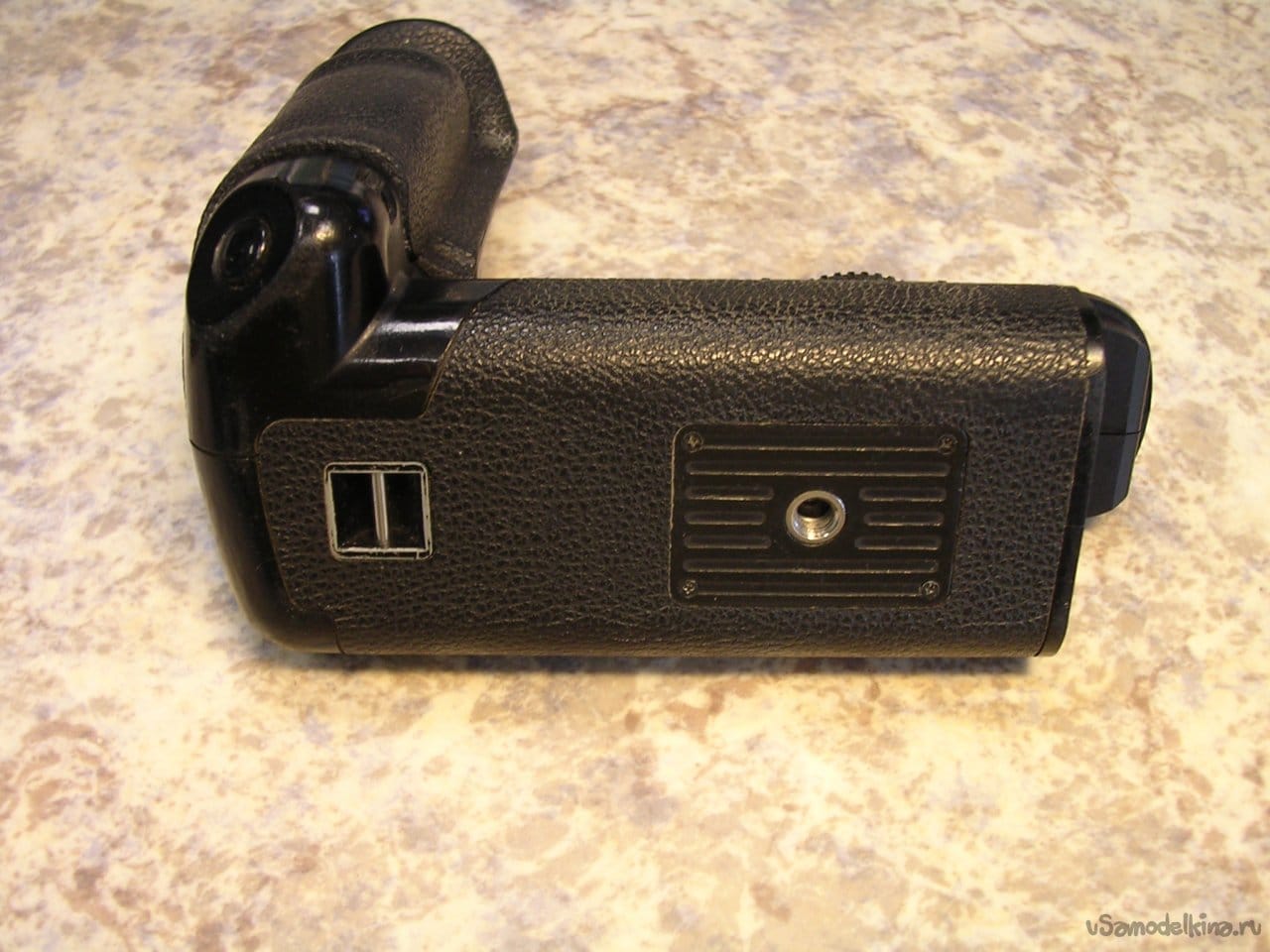 Installation is simple enough. The battery compartment cover is removed from the device. It is simply fixed with a small spring-loaded latch. And the vertical part of the booster is inserted into the battery compartment, the necessary control contacts are closed. The booster is held on the body by means of a screw screwed into the tripod mounting nut. The special pinion gear matches the film rewind drum and can be operated. The system is powered by batteries installed in a tray that slides into the device body.
< img class = "aligncenter" alt = "Repair" accelerator "POWER DRIVE BOOSTER E1" src = "https://usamodelkina.ru/uploads/posts/2021-07/1625669856_dscn9875.jpg"/>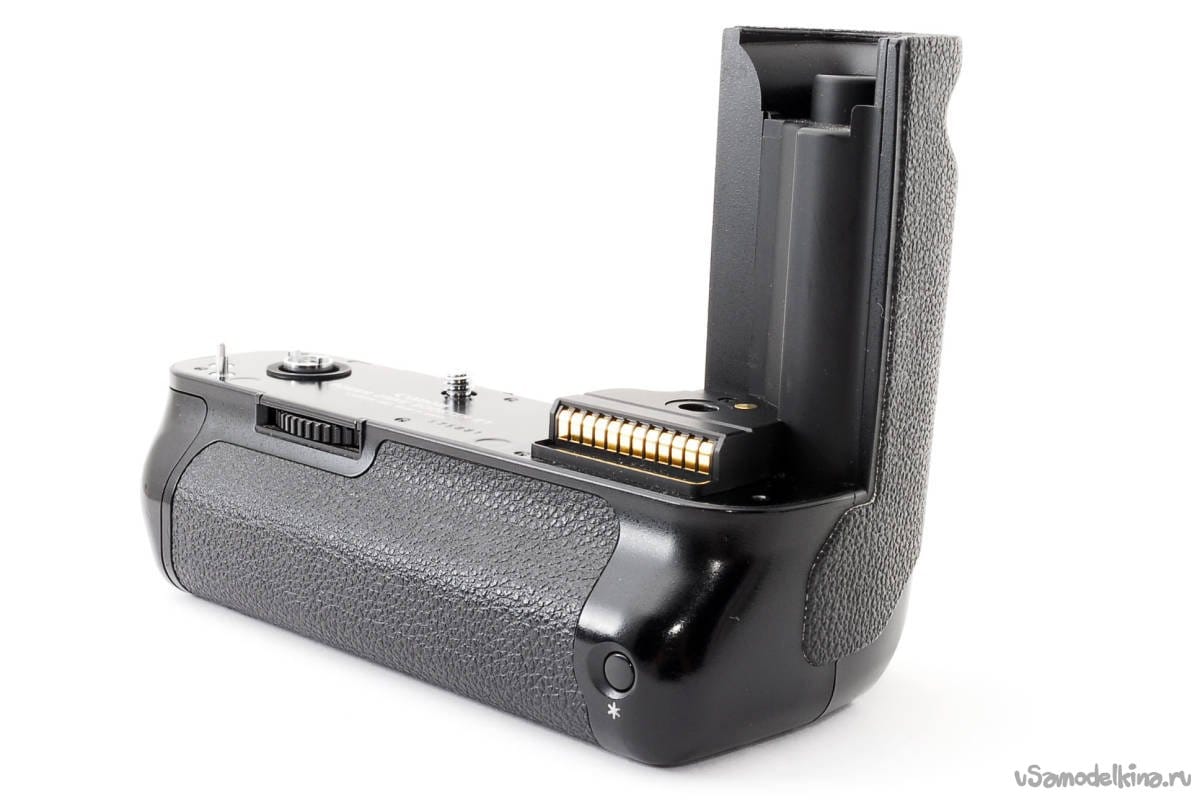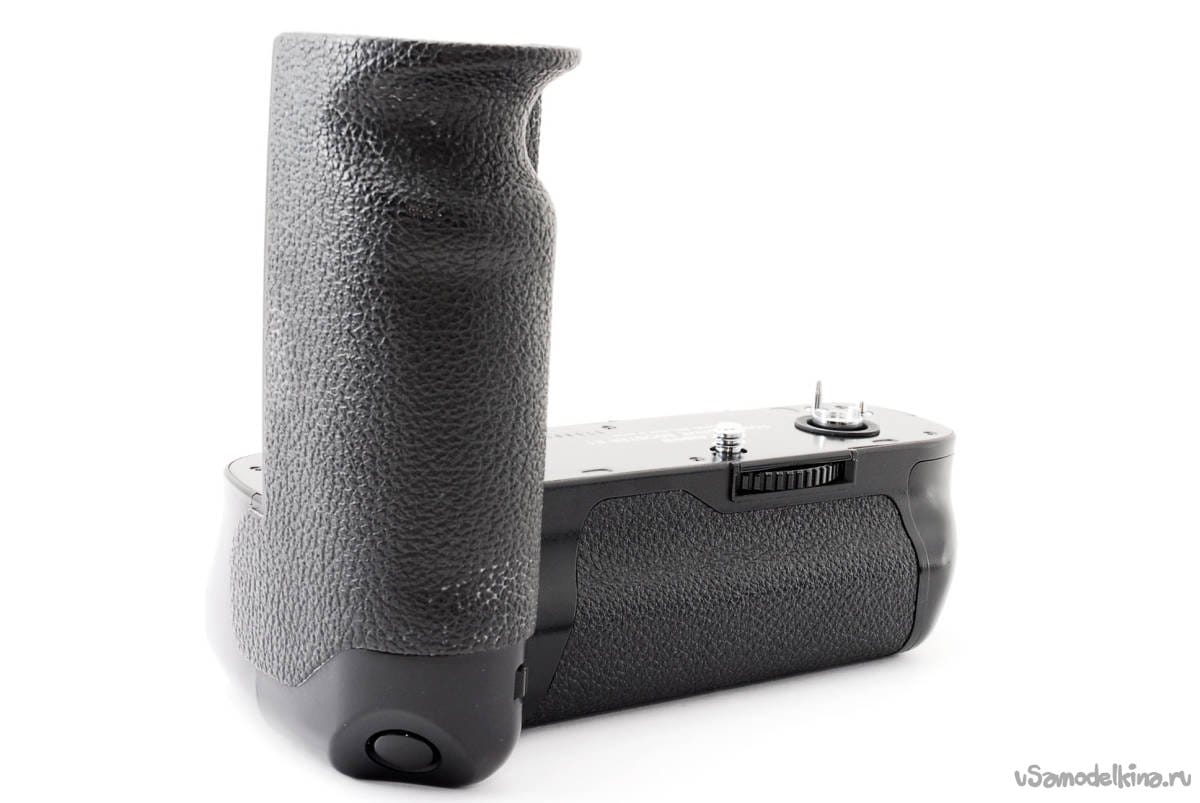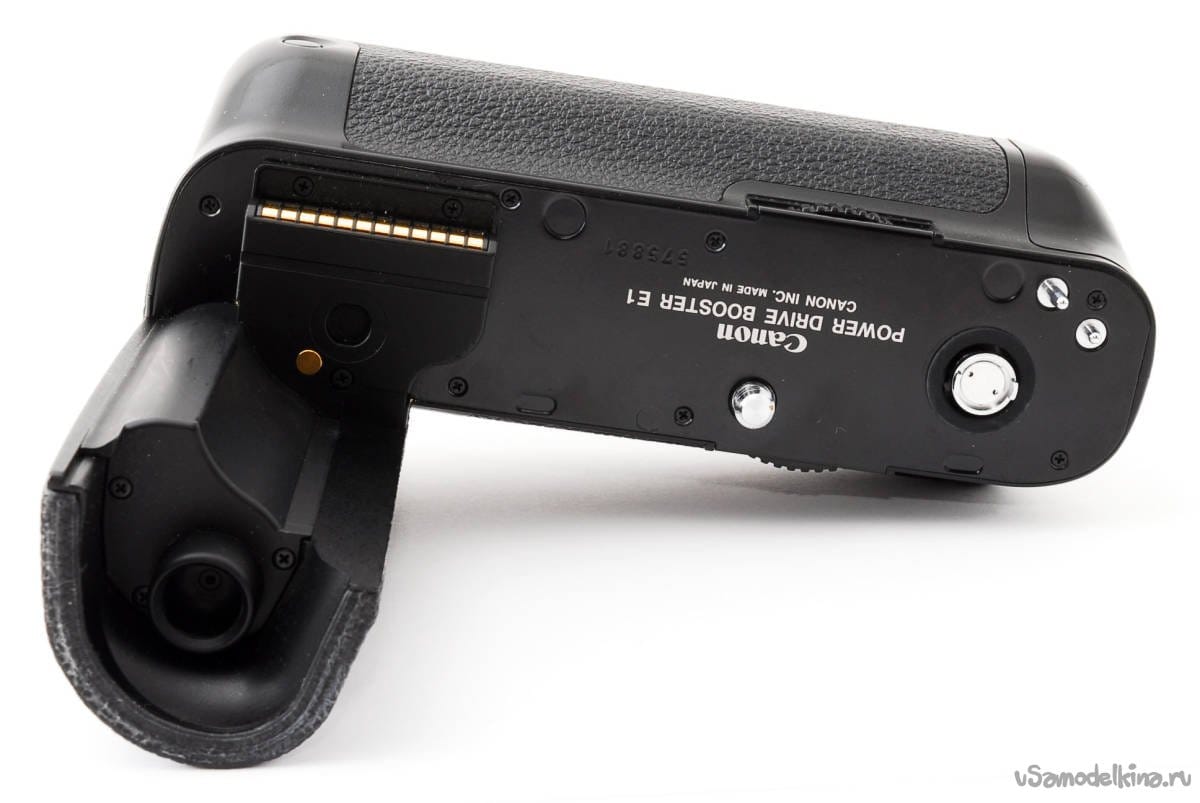 It turns out such a system – a camera and a booster.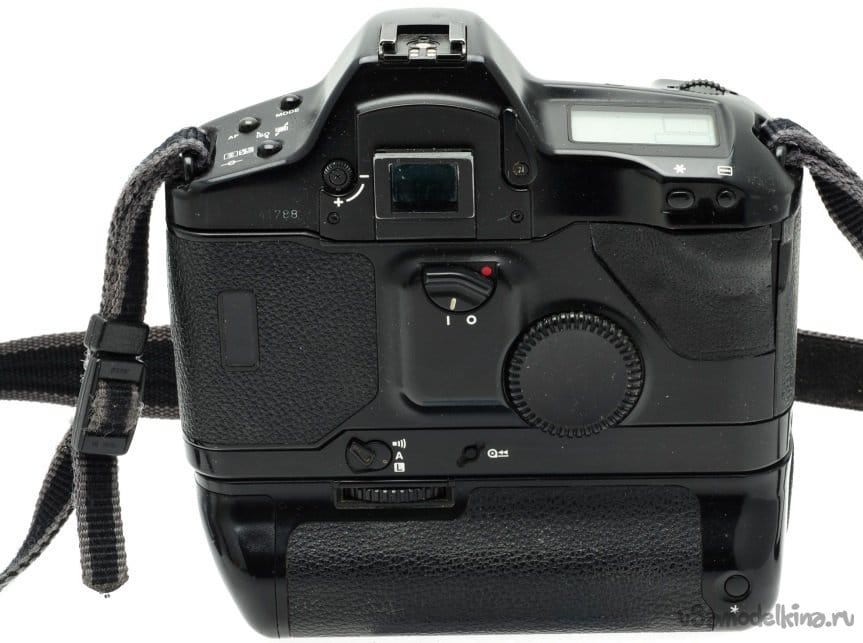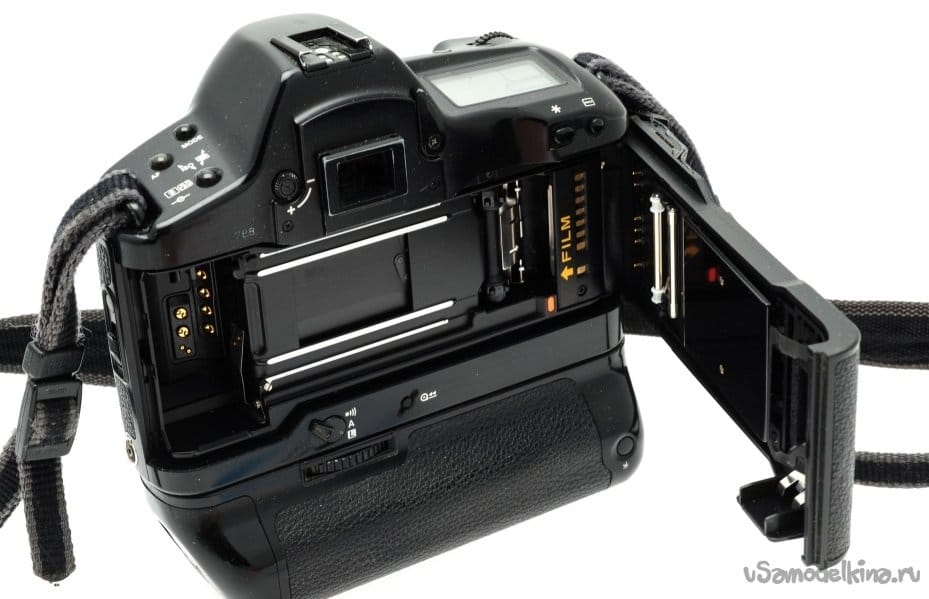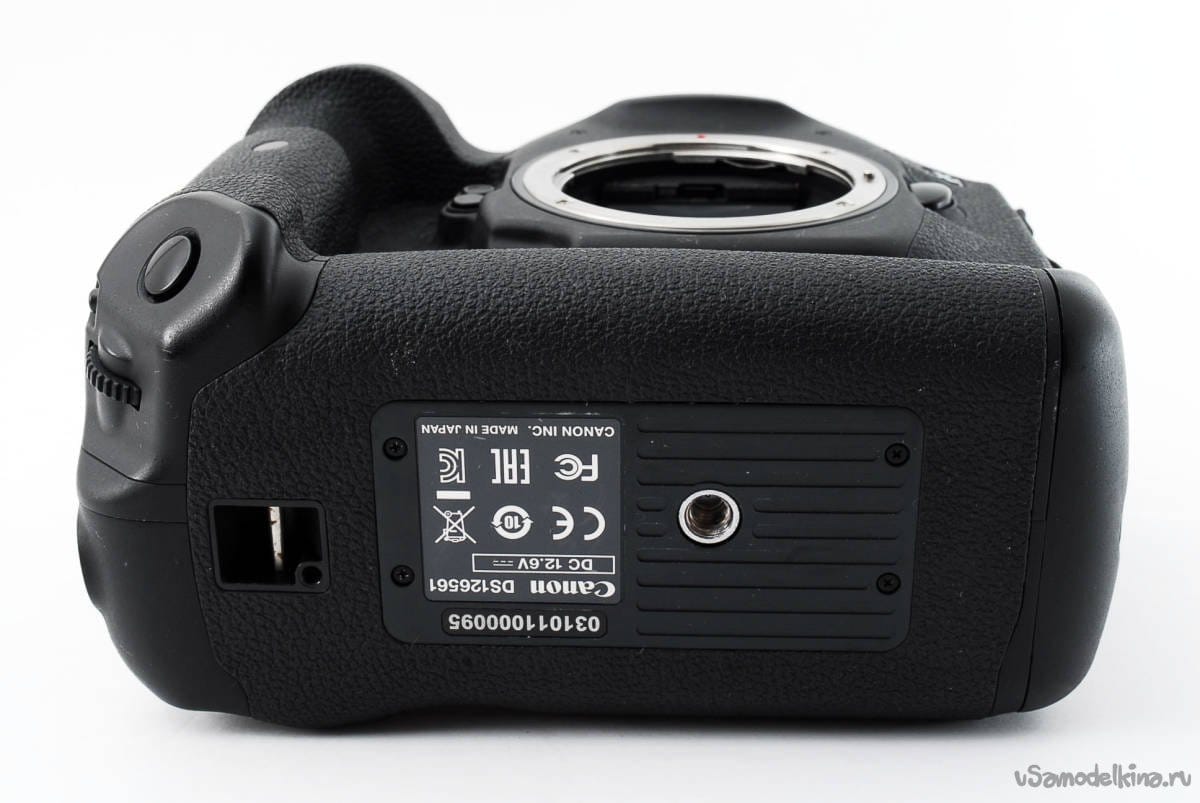 Another repair is on my desk. The diagnosis does not "work".
I am examining the patient, there are no autopsy traces, no mechanical damage is observed.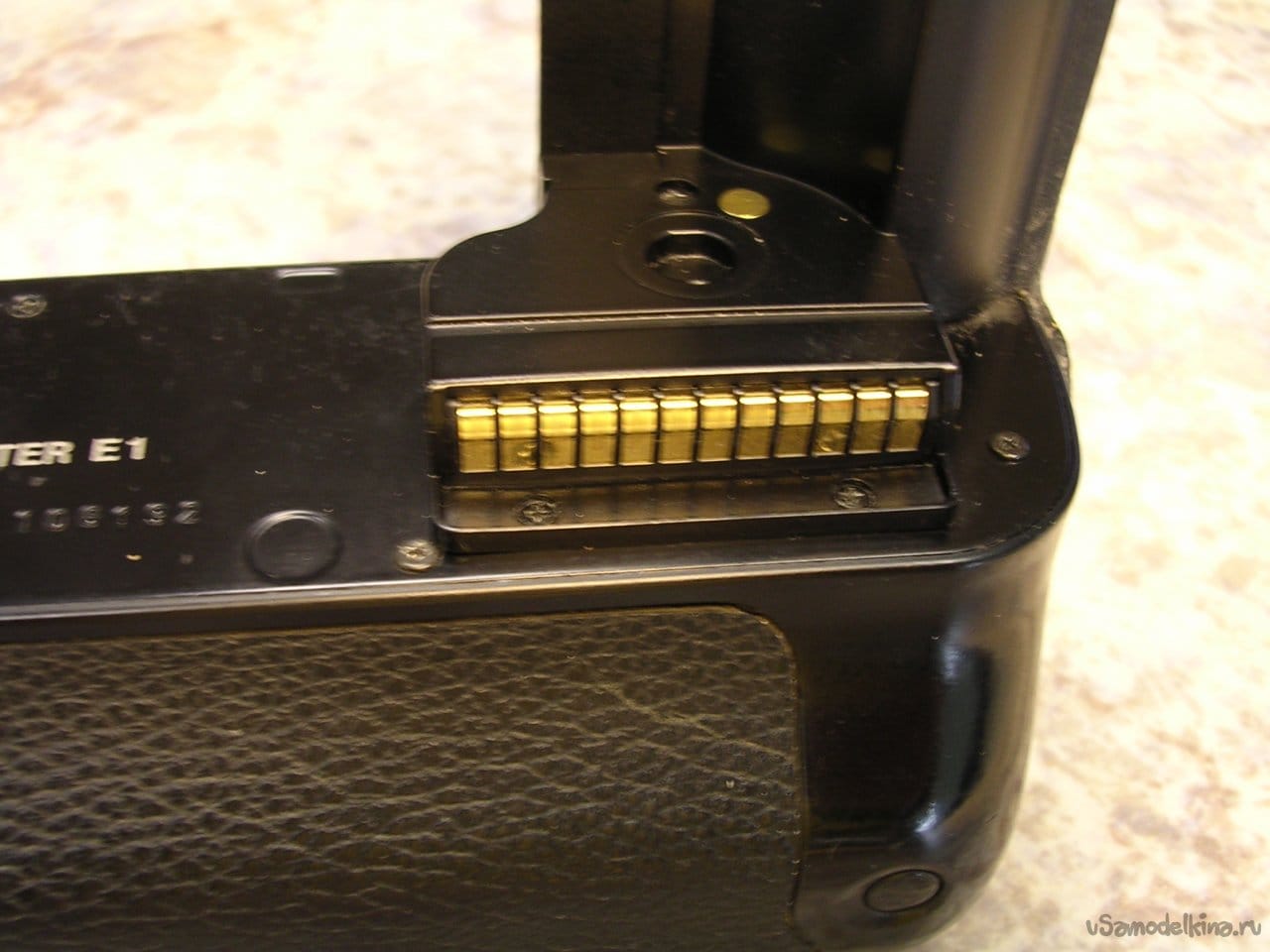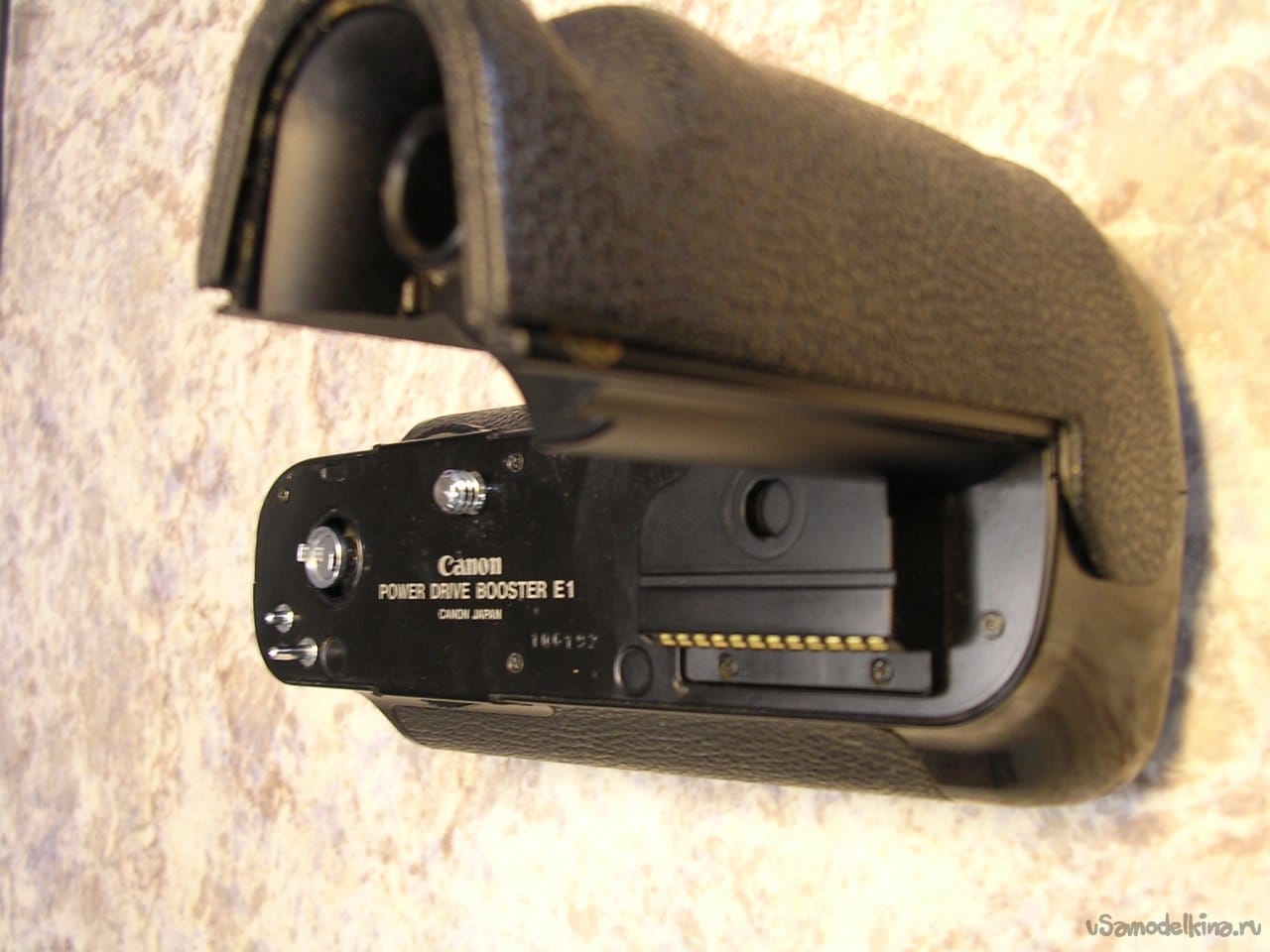 I put in the batteries, put it on the camera – everything turned on, the device works, the shutter works. There is no rewind. I don't think there is no coordination of the carcass with the booster. Surely the team is rewinding. I check the release button on the booster, it works. Rather, it is buggy, I'll start with it.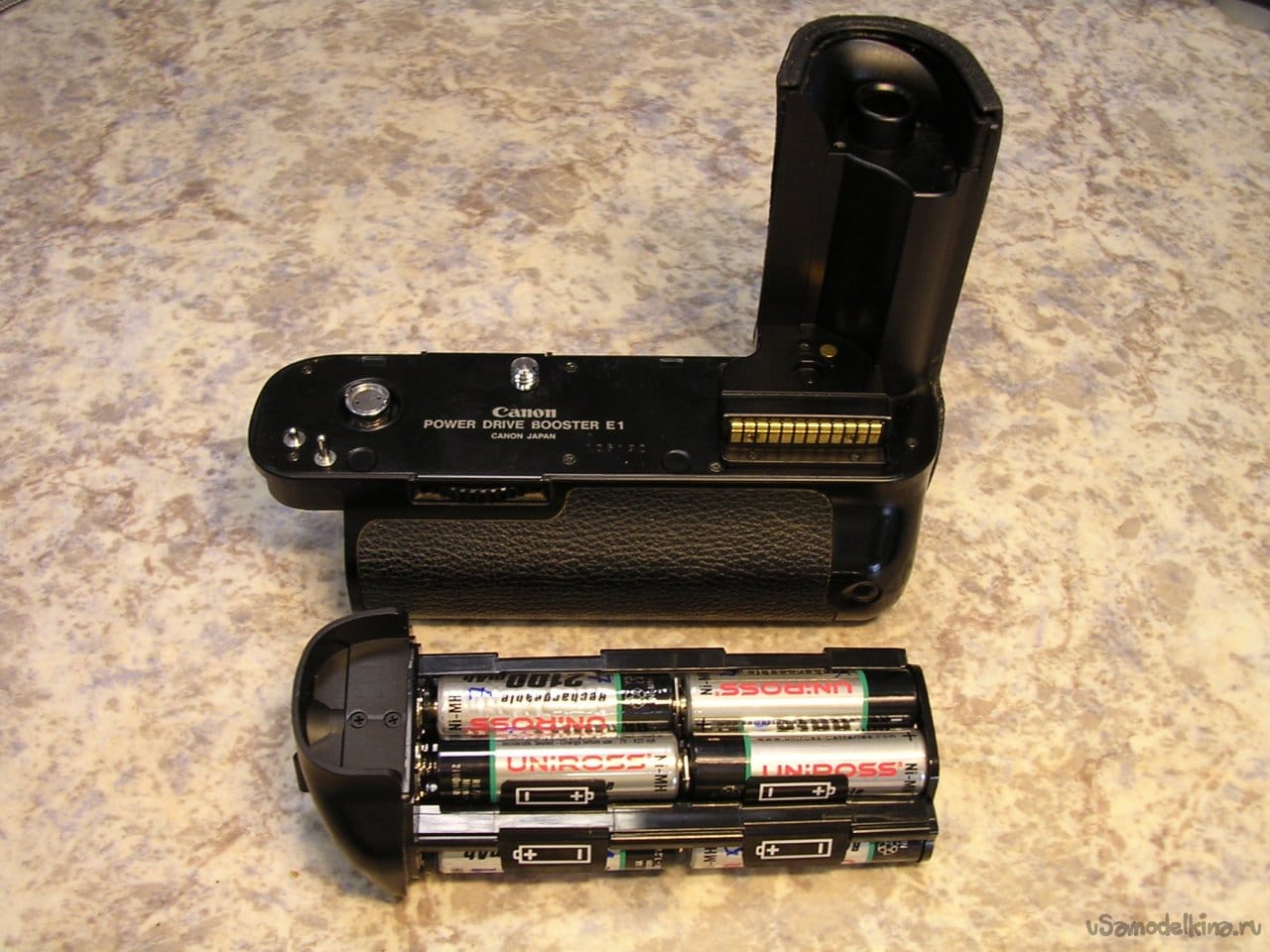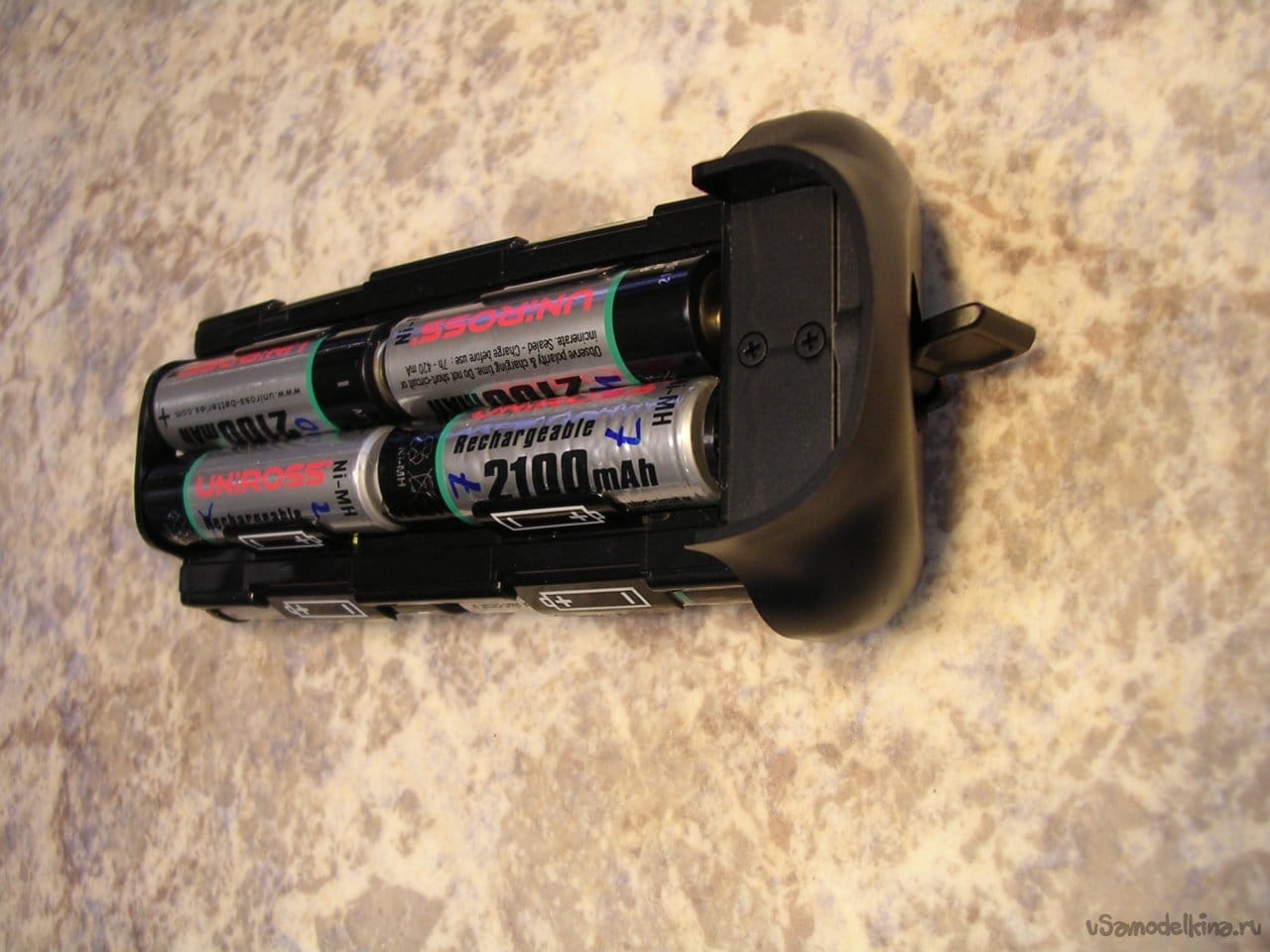 < a href = "https://usamodelkina.ru/uploads/posts/2021-07/1625669857_dscn9876.jpg" rel = "prettyPhoto">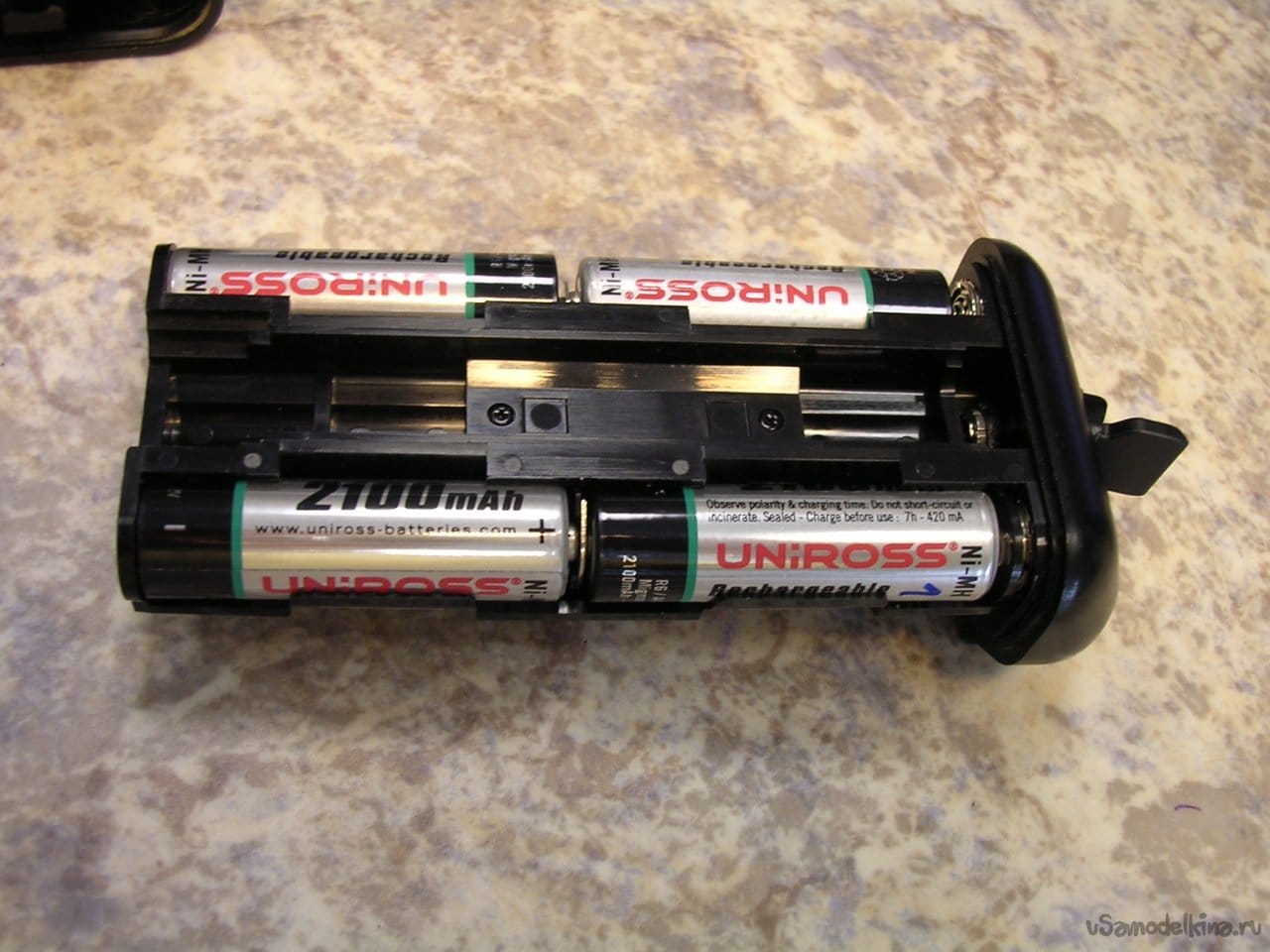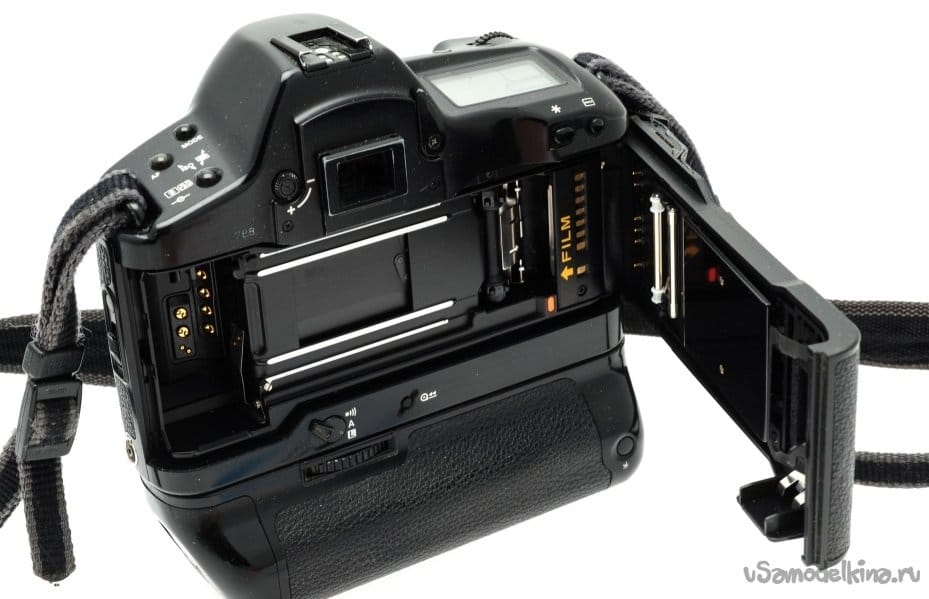 Beginning disassembly.
Prepared the tool.
Tweezers and a screwdriver.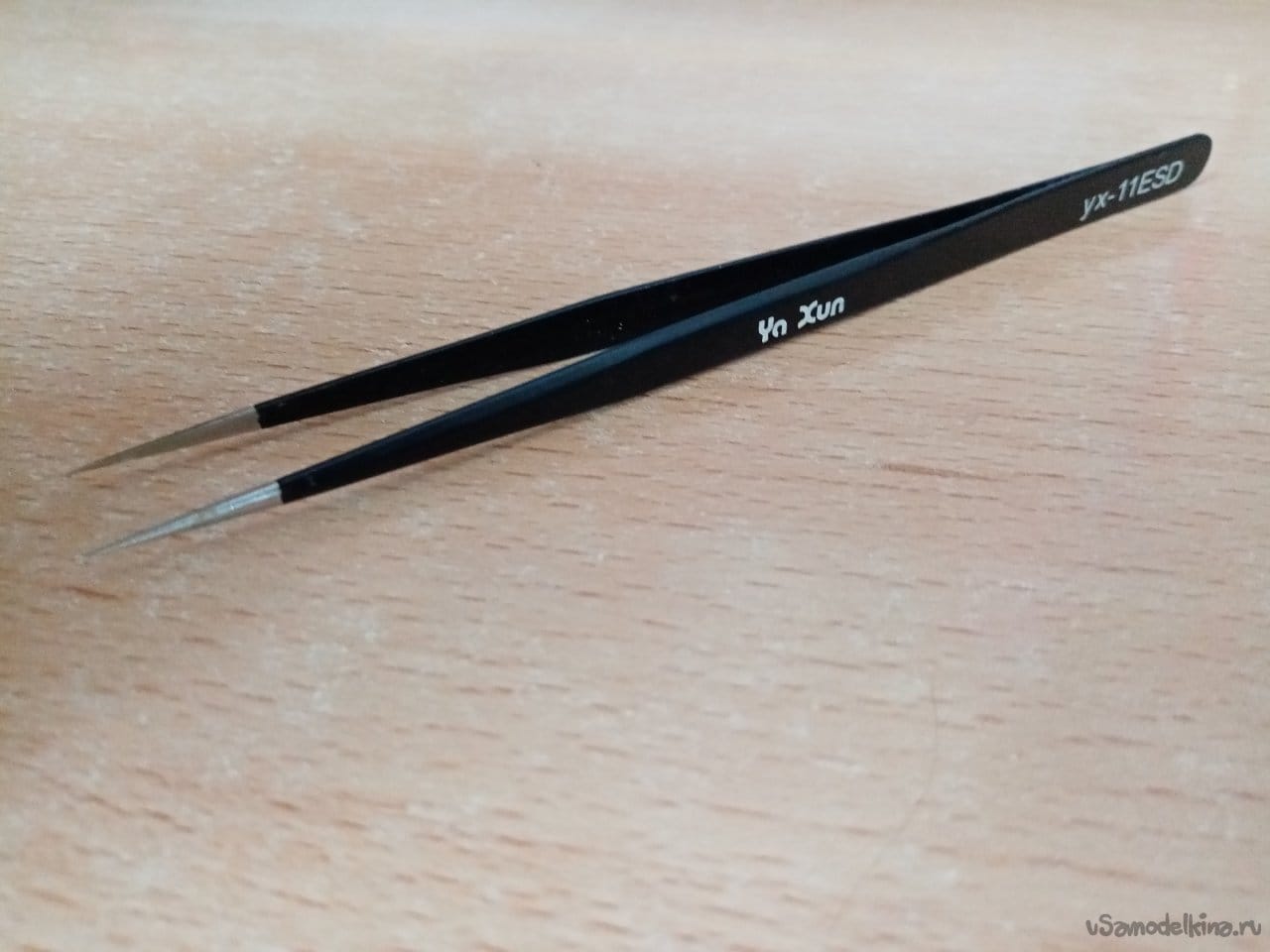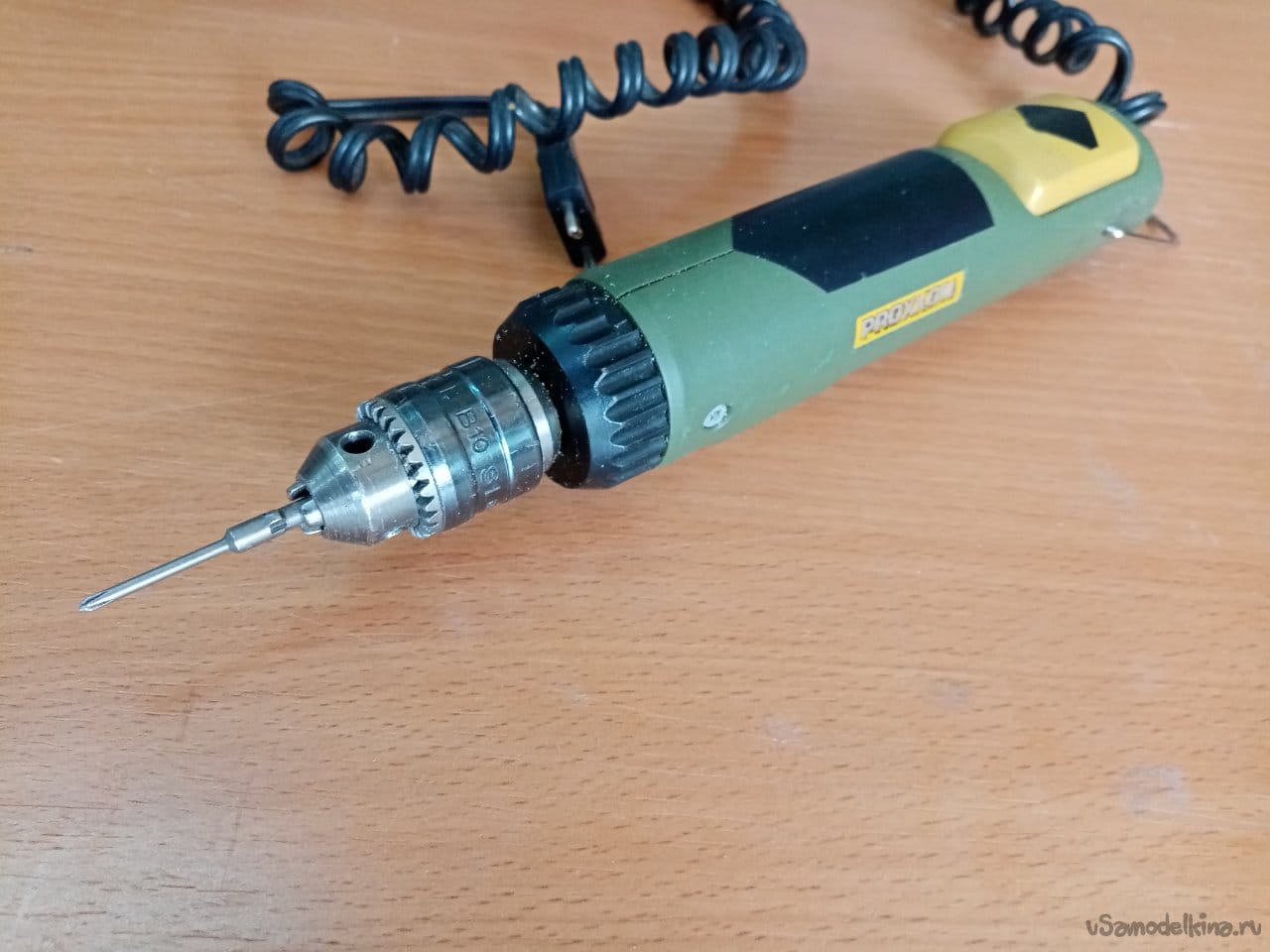 Irritant not needed


I cheerfully unscrew a bunch of bolts with an electric screwdriver. Spread it out in piles.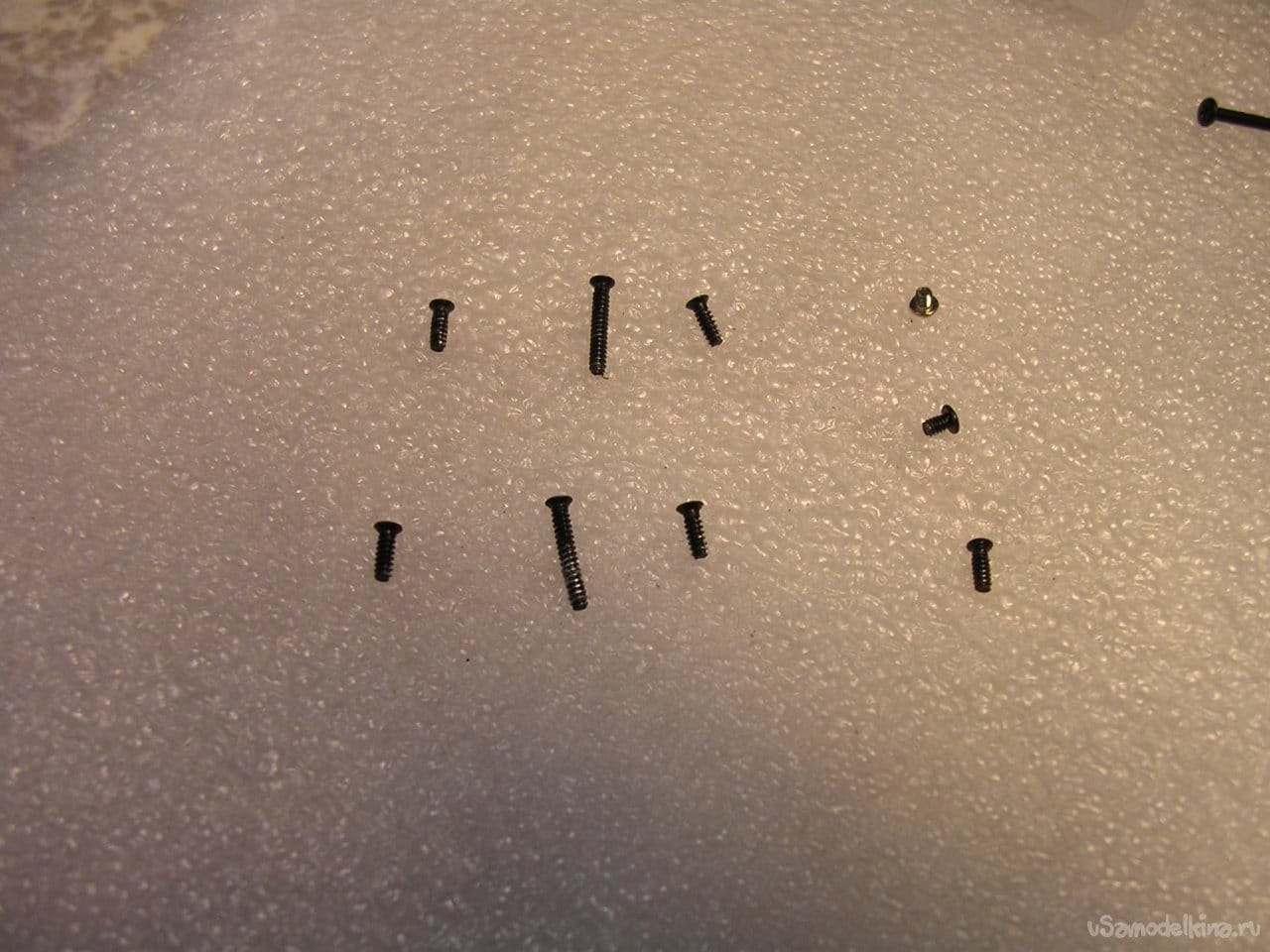 < a href = "https://usamodelkina.ru/uploads/posts/2021-07/1625669844_dscn9856.jpg" rel = "prettyPhoto">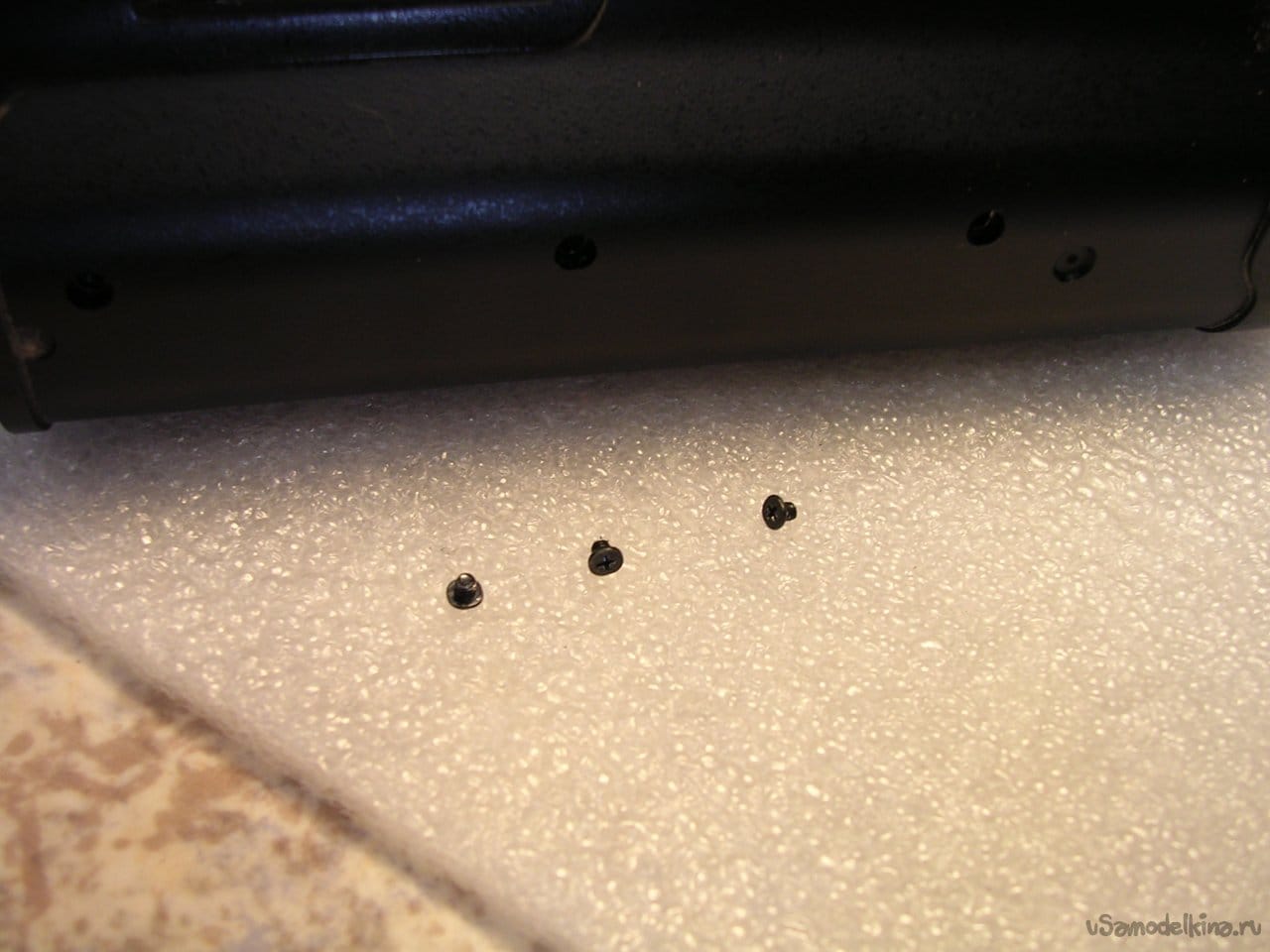 I'm taking off the case. The motor is in sight. I poke food directly into the contacts. However, it buzzes and everything revolves cheerfully at a very significant speed.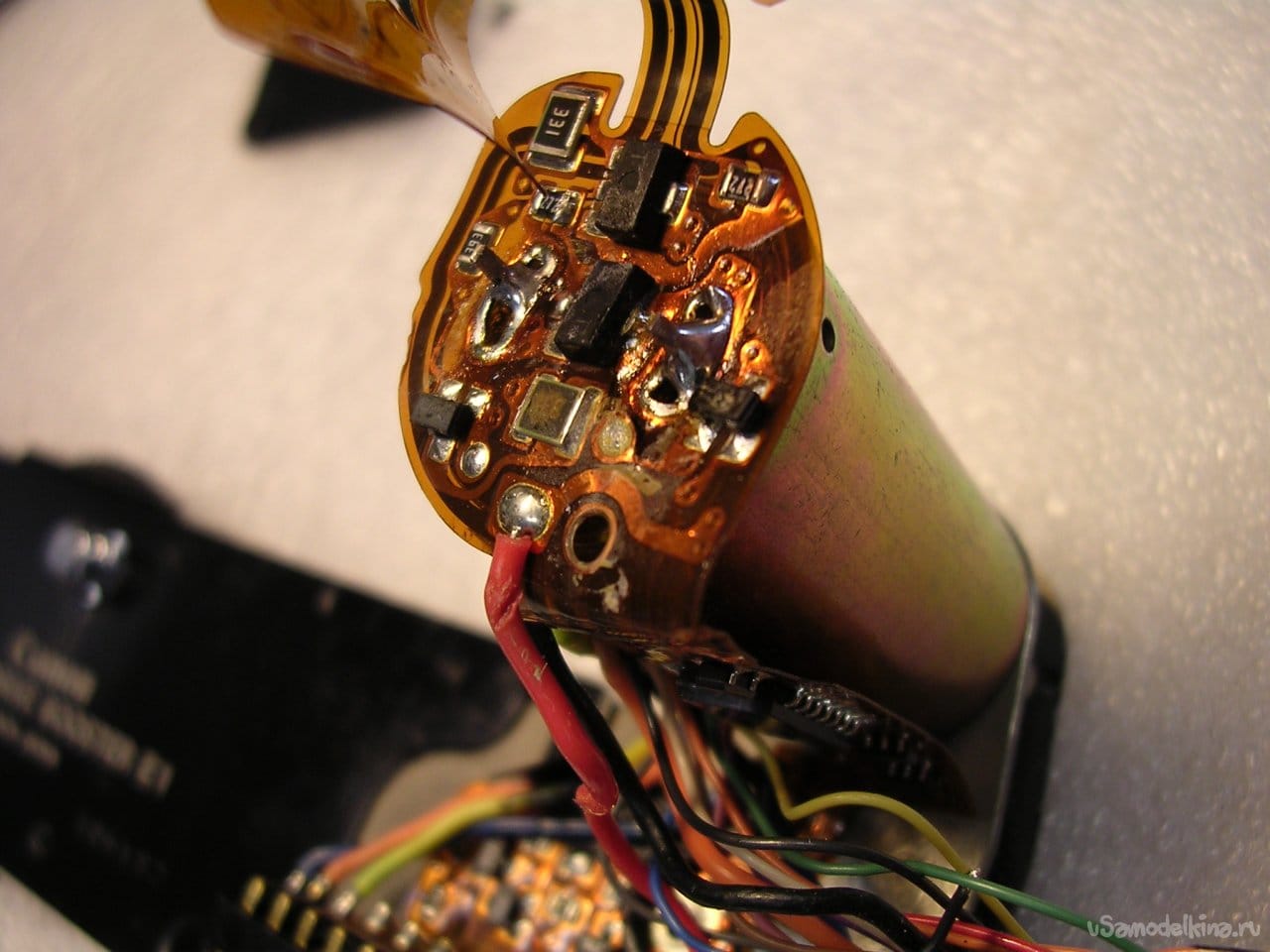 < a href = "https://usamodelkina.ru/uploads/posts/2021-07/1625669847_dscn9859.jpg" rel = "prettyPhoto">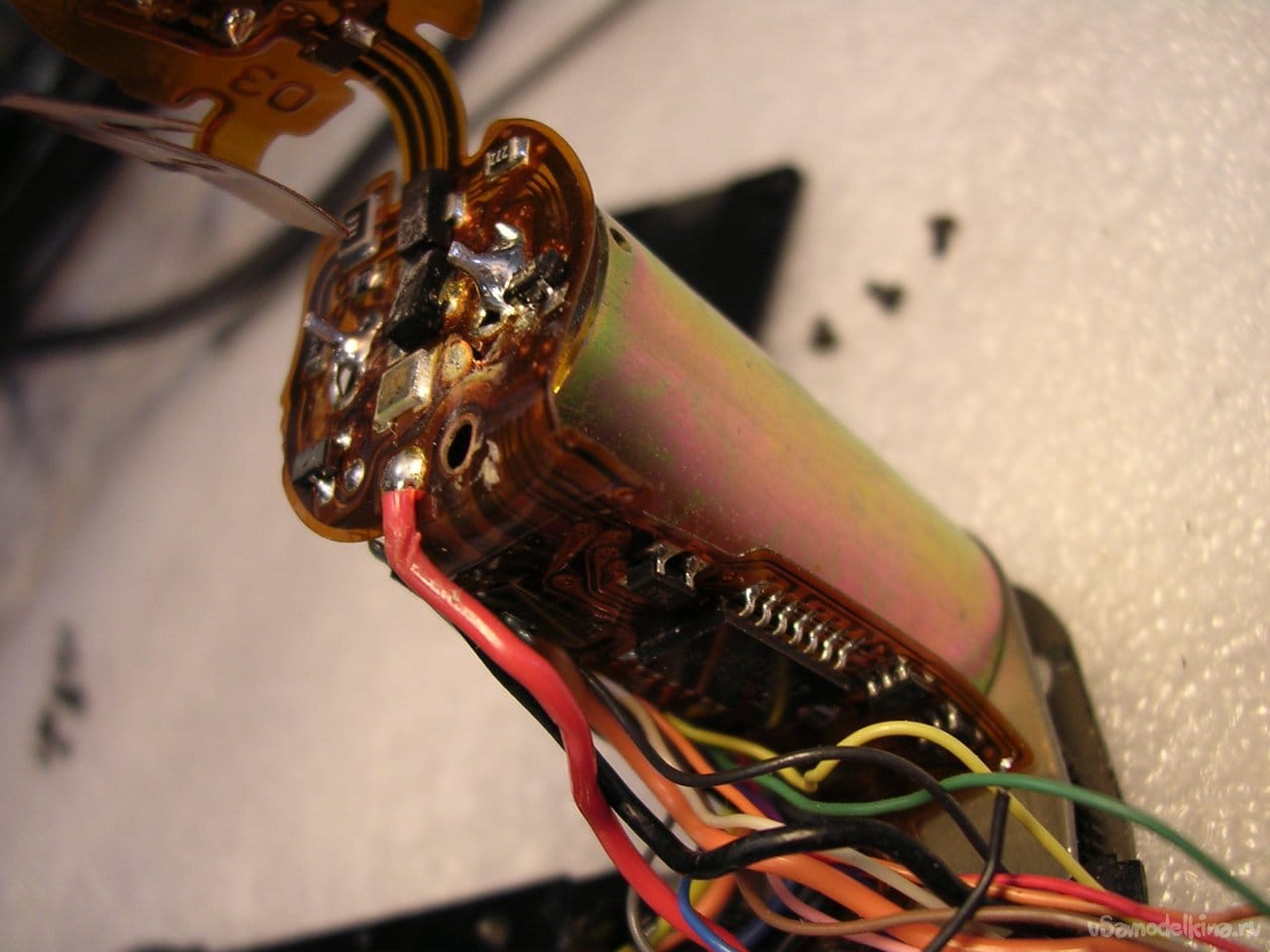 I'm starting to call the scheme with a shop.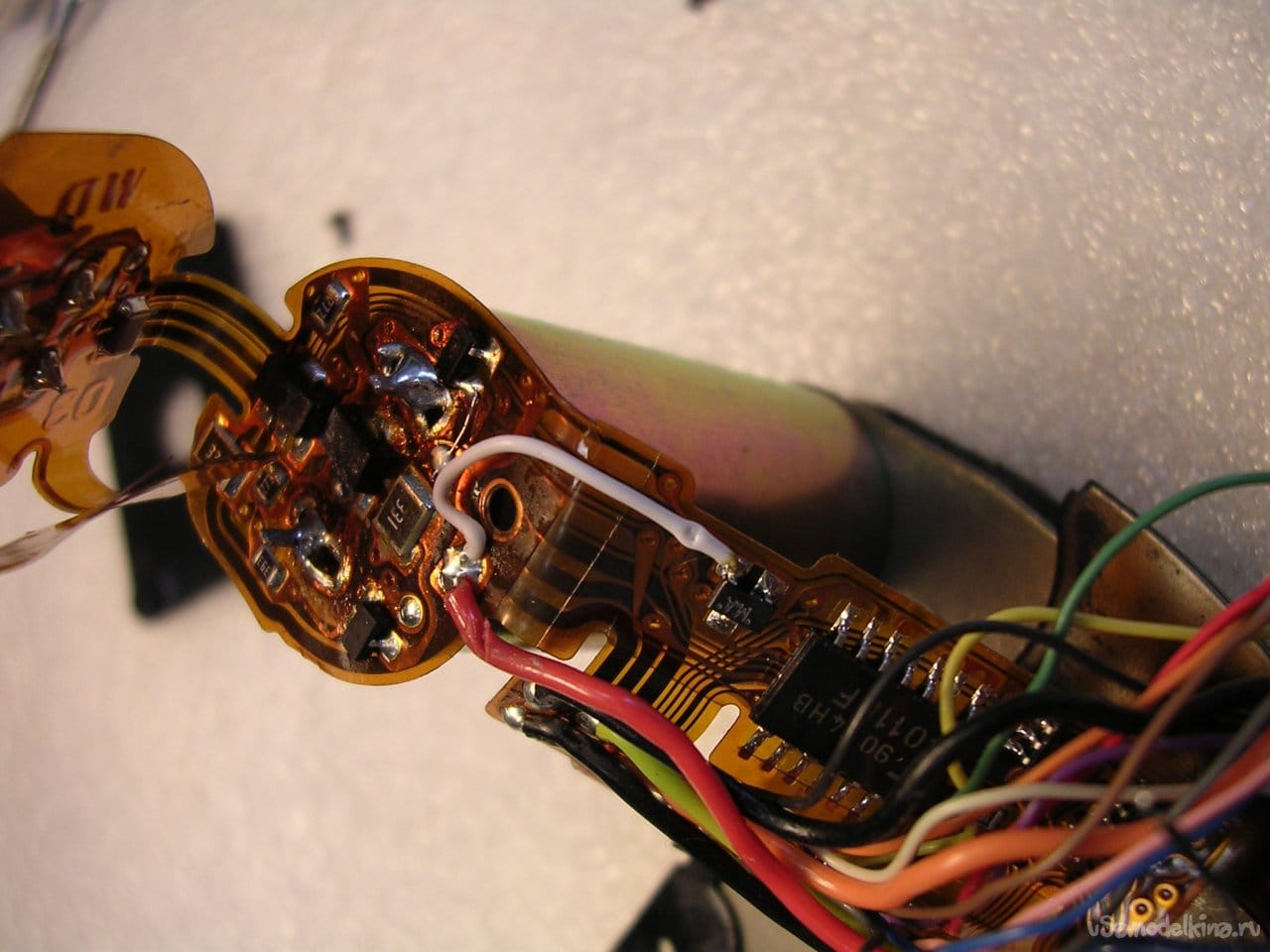 All beautifully, varnished. But I have needles soldered on the probes, varnish without problems, I can pierce the insulation on the wire too.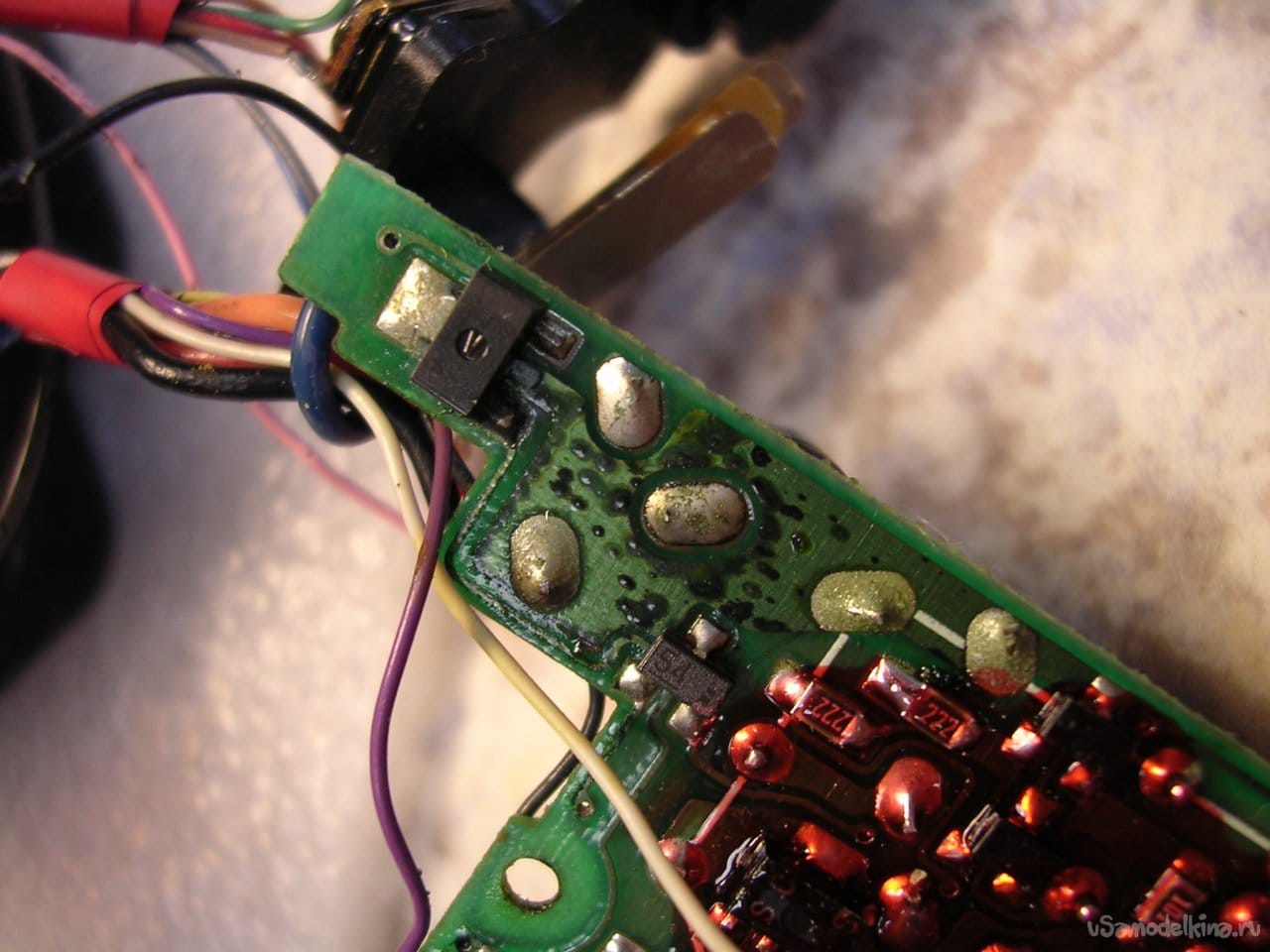 < a href = "https://usamodelkina.ru/uploads/posts/2021-07/1625669850_dscn9863.jpg" rel = "prettyPhoto">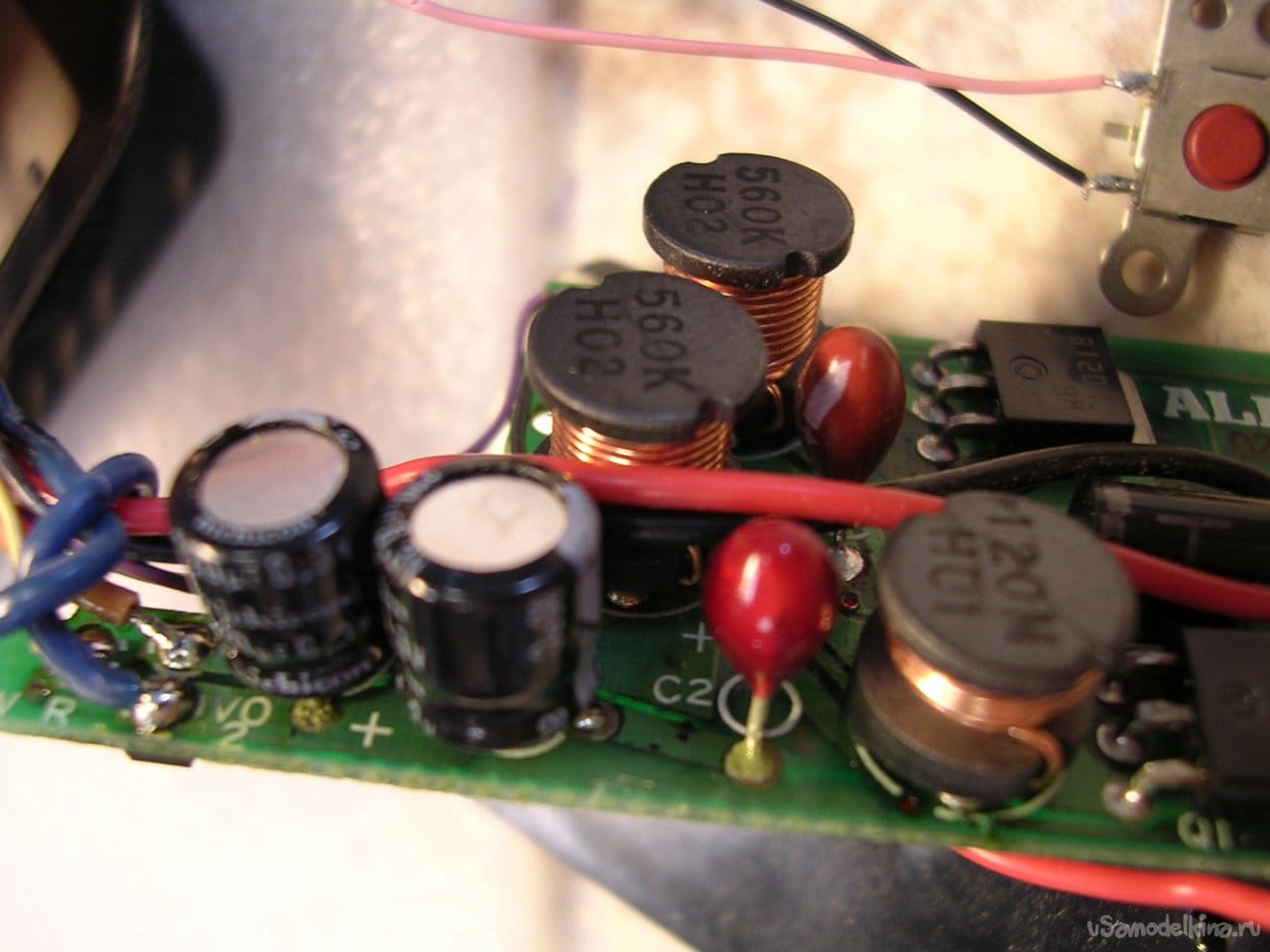 And here is the malfunction, you need to change.
And at this moment my soldering iron SOLOMON SL starts to play up … Something is wrong with the temperature sensor of the tip.
I solder the part through the "stump-deck".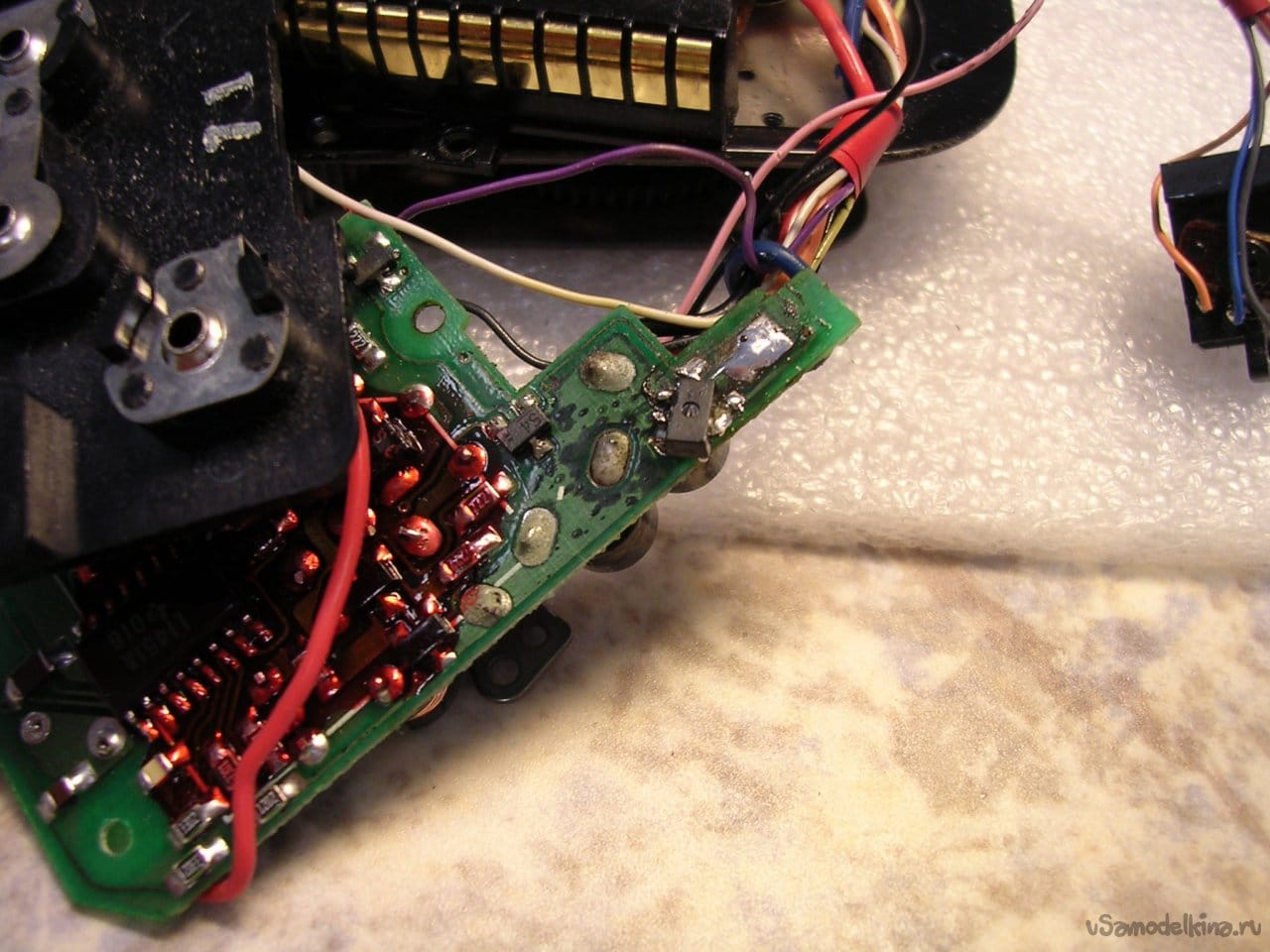 Somehow I'm putting on a replacement … oh, it's not pretty!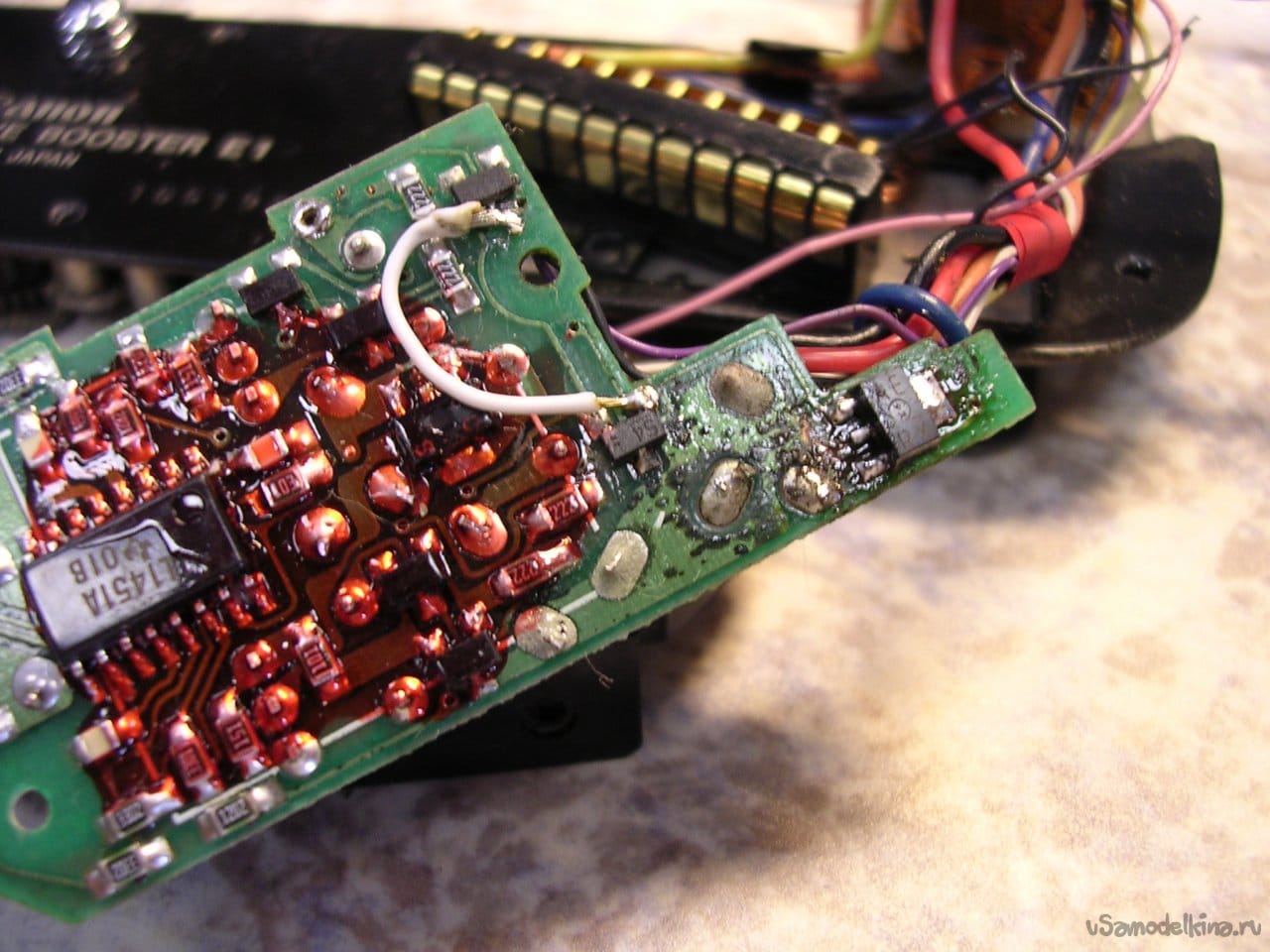 alcohol, a toothbrush, it has become a little more decent.
In a semi-assembled state I stick it into the camera, it works. I collect it completely. I run on tests with a film.
Everything is fine.
So what is it with my favorite soldering iron?
Brought it from Germany a long time ago. I was carrying a bag full of tools. Tweezers, screwdrivers, power supply, and a soldering iron. At that time we did not have a normal instrument on sale yet. I turned over the whole store in Bremen until I chose something decent and not expensive. Just hit at the moment when they switched to the euro. In stores there were two prices in euros – at the top of the price tag and in stamps at the bottom.
The Germans were very unhappy.
I paid a bunch of tools at the checkout and a swell, how can I carry it all?
You can put it in a box, but still a lot and hard. I stand moving my brains.
The German is sensitive, says a nearby store sells bags on wheels. A dick engineer can buy a suitable one, and the goods will lie with him. He guarantees that everything will be whole.
Something to do, he went for a bag with "wheels".
In the store I chose a bigger handbag. It is better to carry one heavy one than full hands. At the same time, all my things will go there. While poking around, I noticed a few more, but with a price almost two times less. I examine, everything is in order, no defects, the locks are intact, the wheels are spinning. The seller explained that they stood in the sales room for a long time and lowered the price. Like new, but not entirely new. And what difference does it make to me not to fold haute couture dresses. Now I'm pushing a piece of iron into half a suitcase.
I returned with a suitcase.
I hold out a check.
Already got used to the intricacies of their thinking.
The seller pulled out a box with a tool that I bought half an hour ago and, referring to a piece of paper, gave out already paid goods and helped to pack, laying the pieces of iron with cardboard.
Interestingly, I didn't give it away without a receipt?
As an experienced repair engineer, I ask you to give me a paper. Since I will not use the instrument in Deutschland. Some stamps will be returned to me upon departure.
We said goodbye as friends.
Goodbye I say (I almost blurted out "partaigenosse").
Ha!
Some photos about Germany.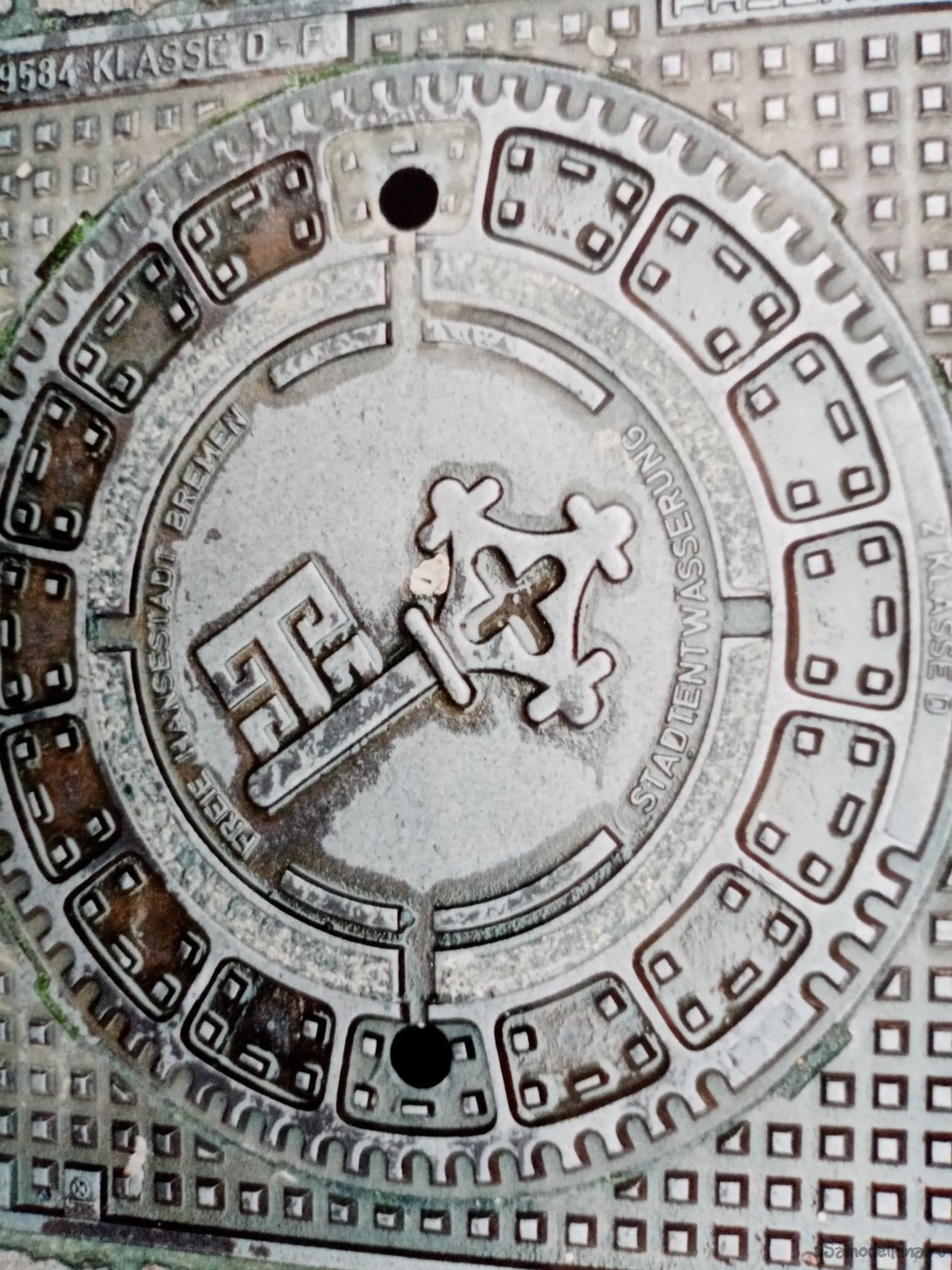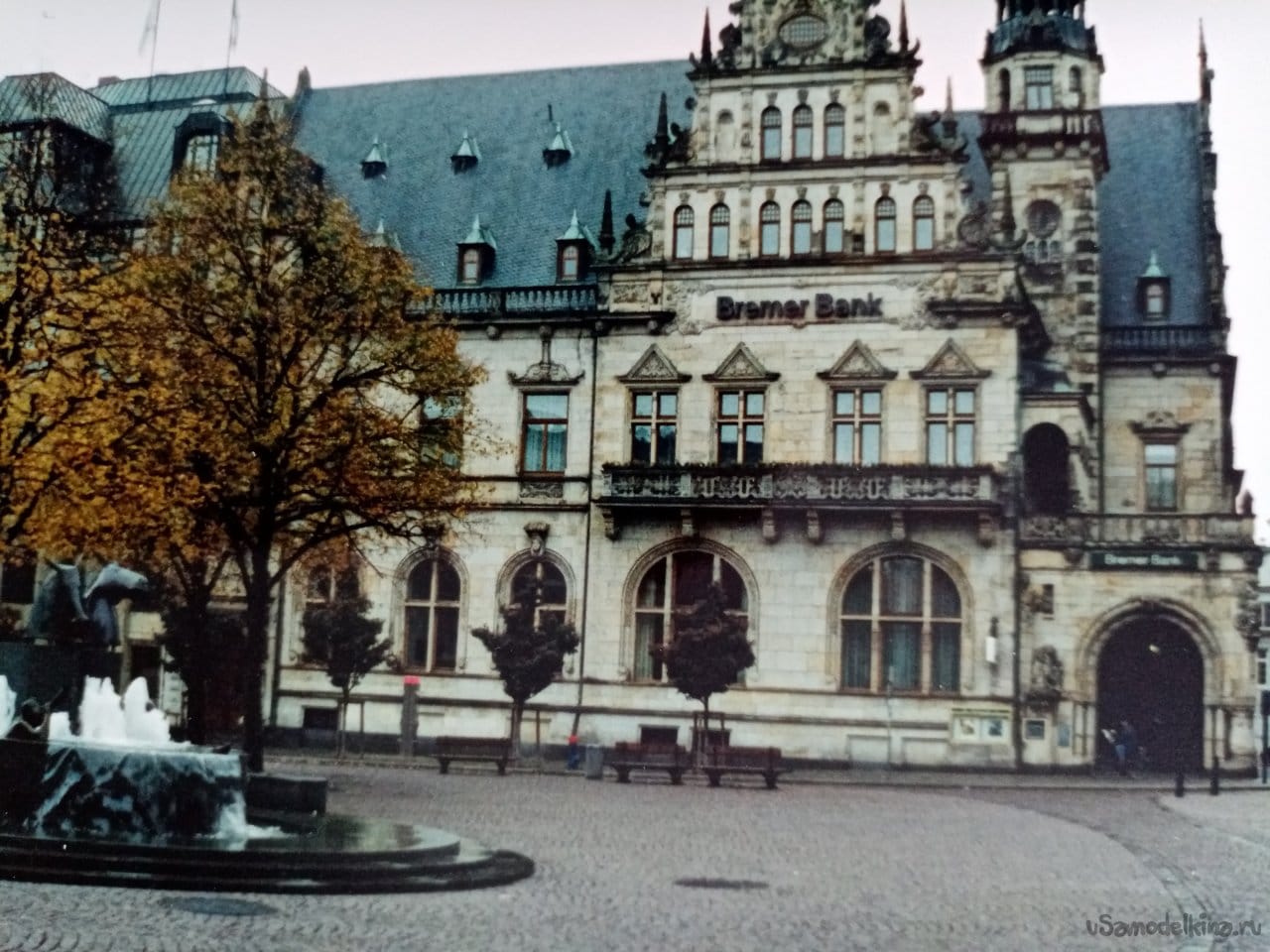 < a href = "https://usamodelkina.ru/uploads/posts/2021-07/1625673654_img_20200223_165620.jpg" rel = "prettyPhoto">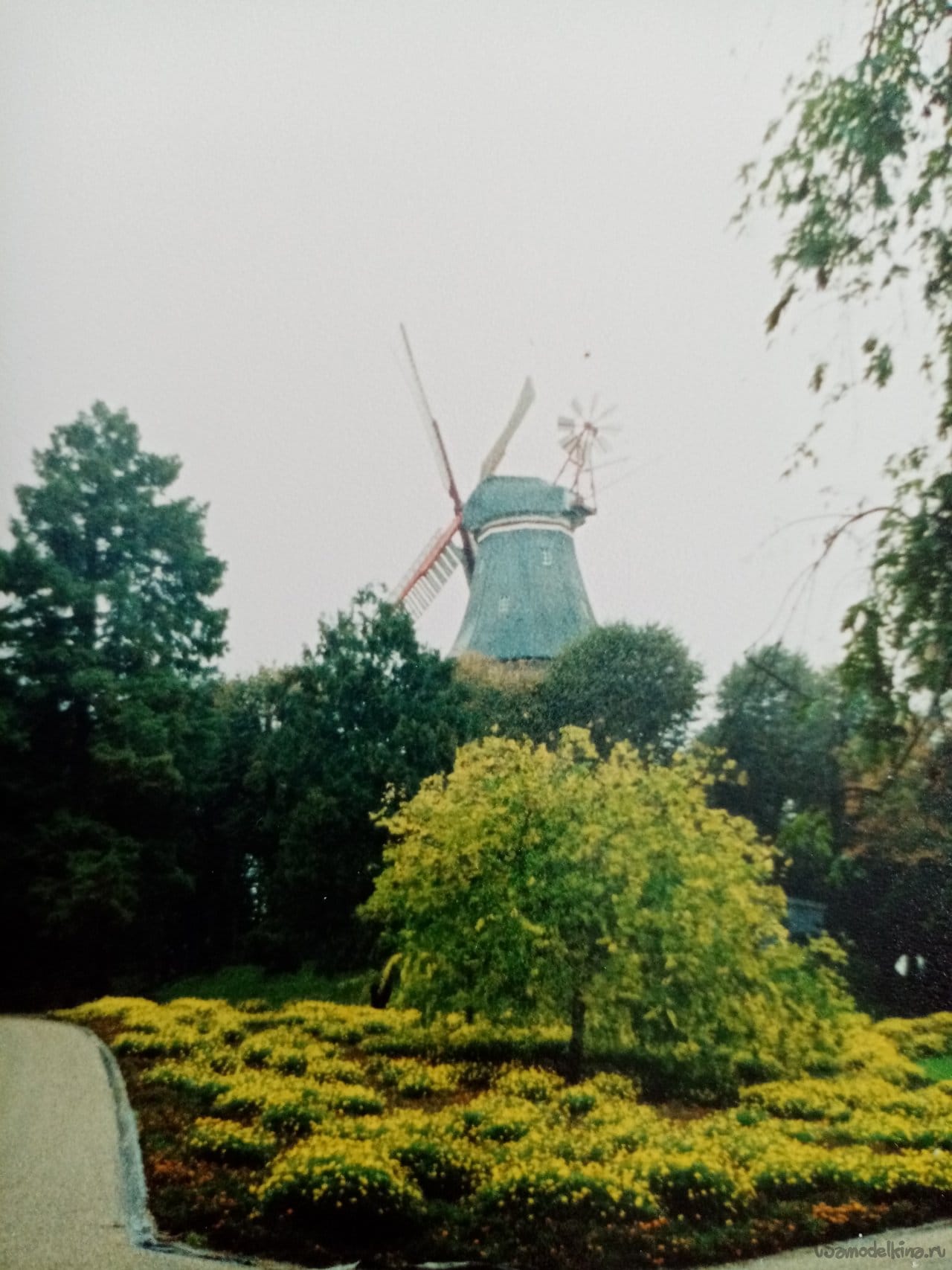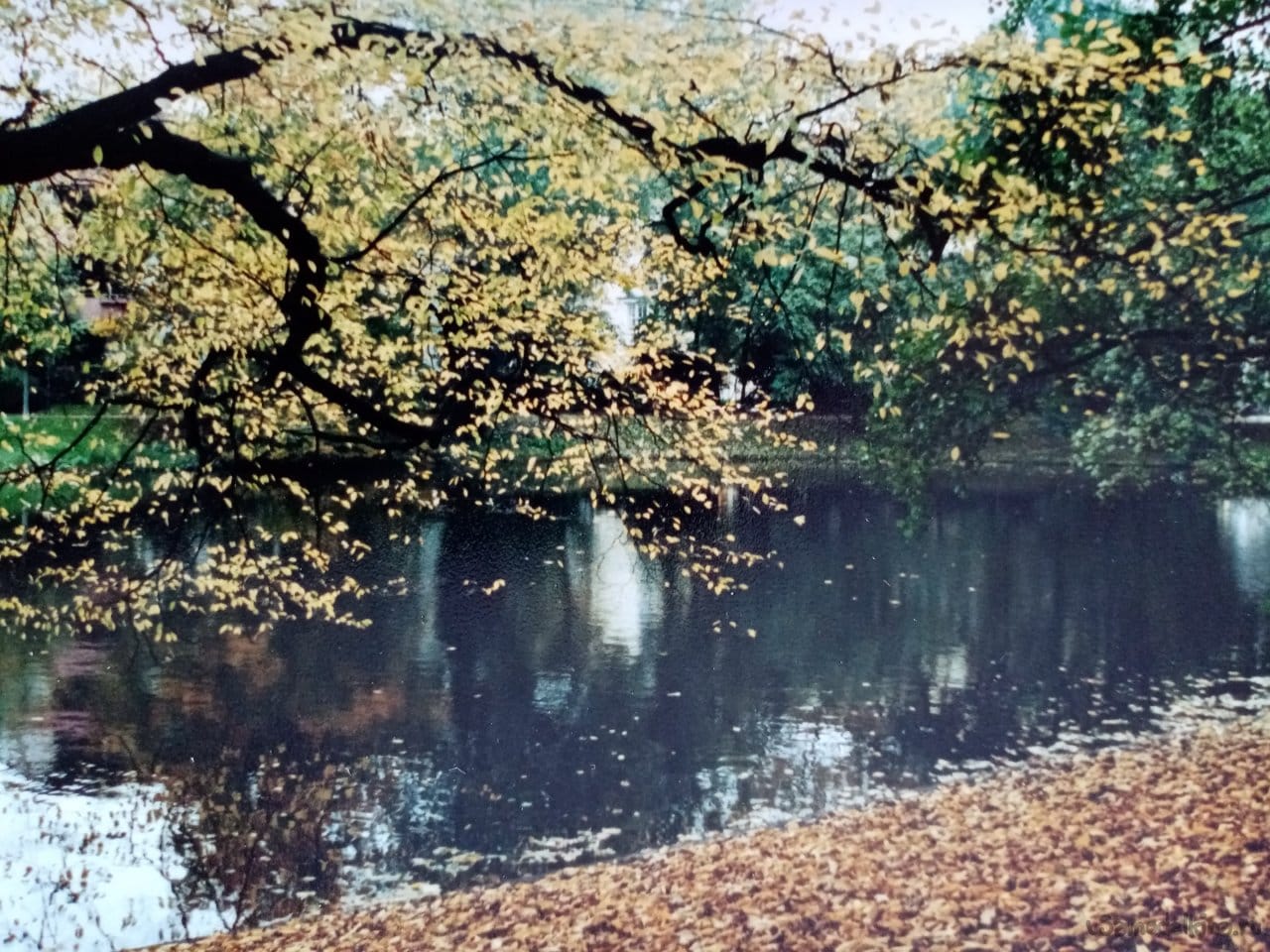 Sorry , distracted.
So what is with SOLOMON?
It's a pity the device worked for a hundred years, but here such an opportunity.
By the way, the device has a timer.
Turns on at 10 o'clock when I come to work , turns off at 19.
Very convenient. No worries about forgetting to turn on.
I stay in the evening shift, bam the soldering iron won't solder, everything went to bed

I'm starting with the simplest. I rinse the contacts on the soldering iron wire into the block with special liquid, then rinse with alcohol, already washing off this liquid ..
I take the pyrometer and start the tests.
UH .. earned. The question/topic is automatically published in social media. site network – follow the answers there too: