DIY
We solder. Third hand – in seven seconds
I solder a lot of different thin wires. Sometimes hands are missing. We have to urgently invent various supports. As they say "third hand". Soldered extension cords for servos.

The wires get twisted, they just don't want to go to bed. I had to invent support. I found a piece of aluminum wire, it is easy to bend it into the desired shape, a couple of unnecessary crocodiles. A small piece of furniture board. I drill holes, a micron smaller than the diameter of the wire.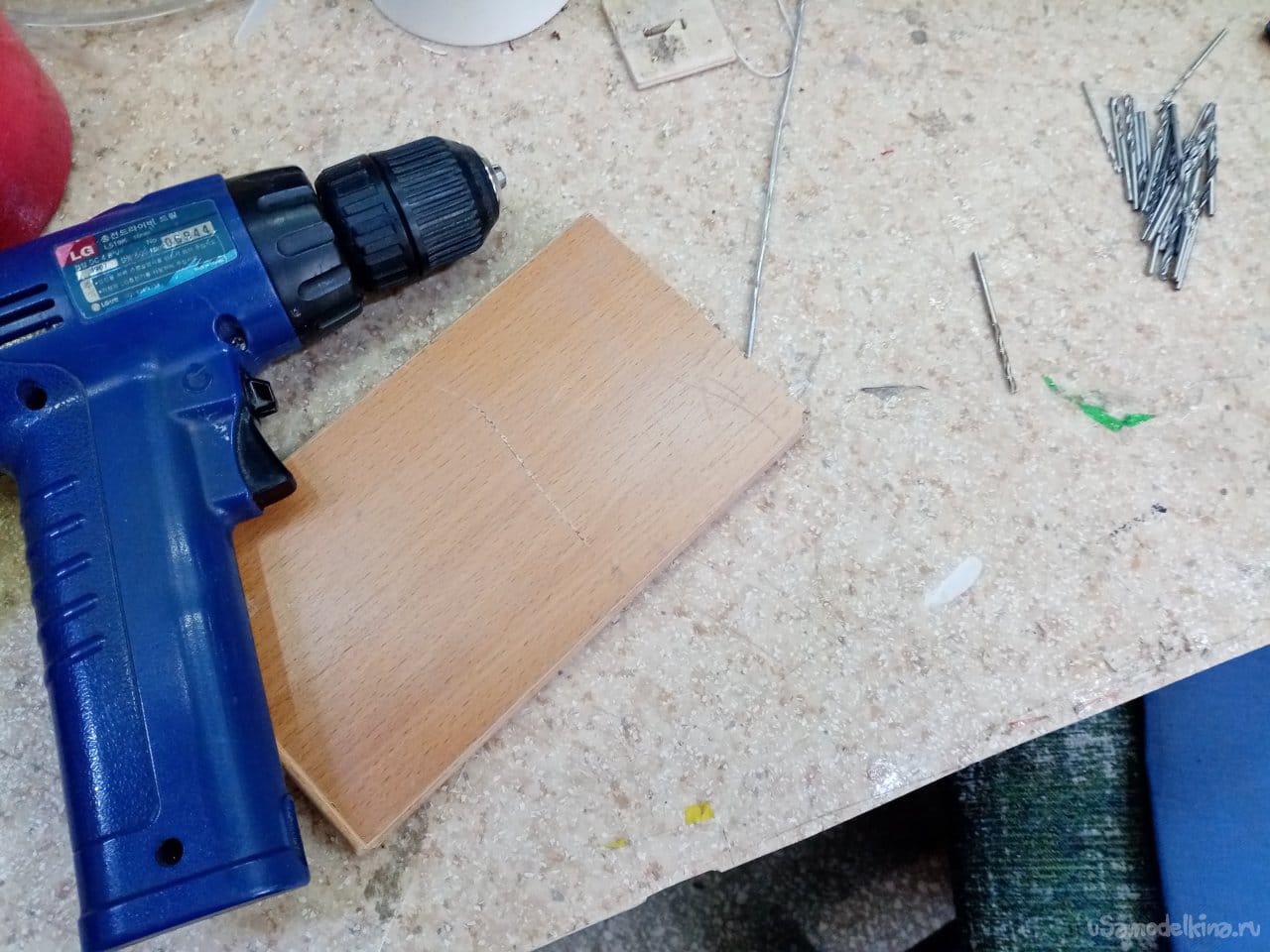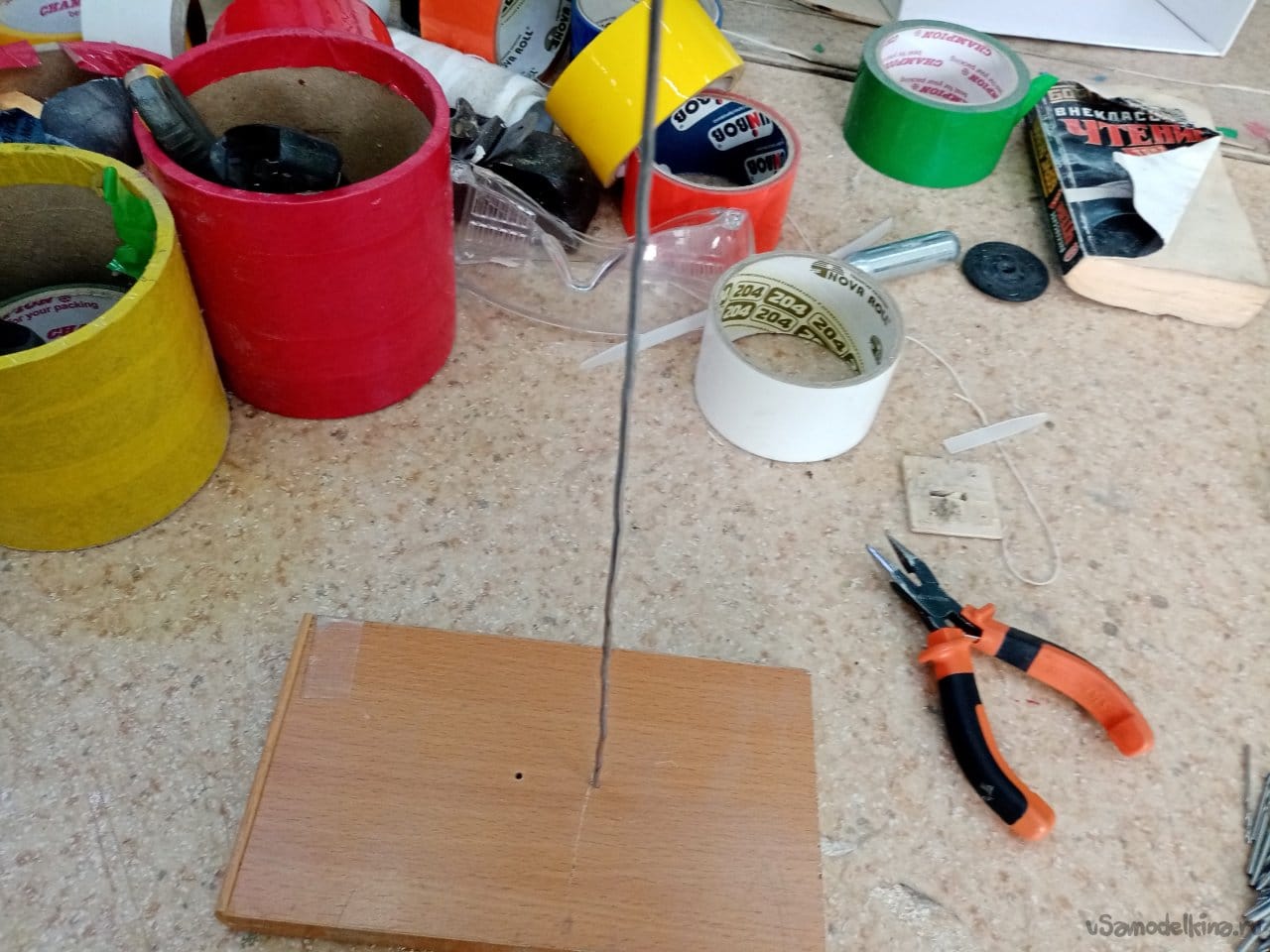 I install wires in the holes and mount crocodiles at the ends. Drilling a few more installation holes for the future.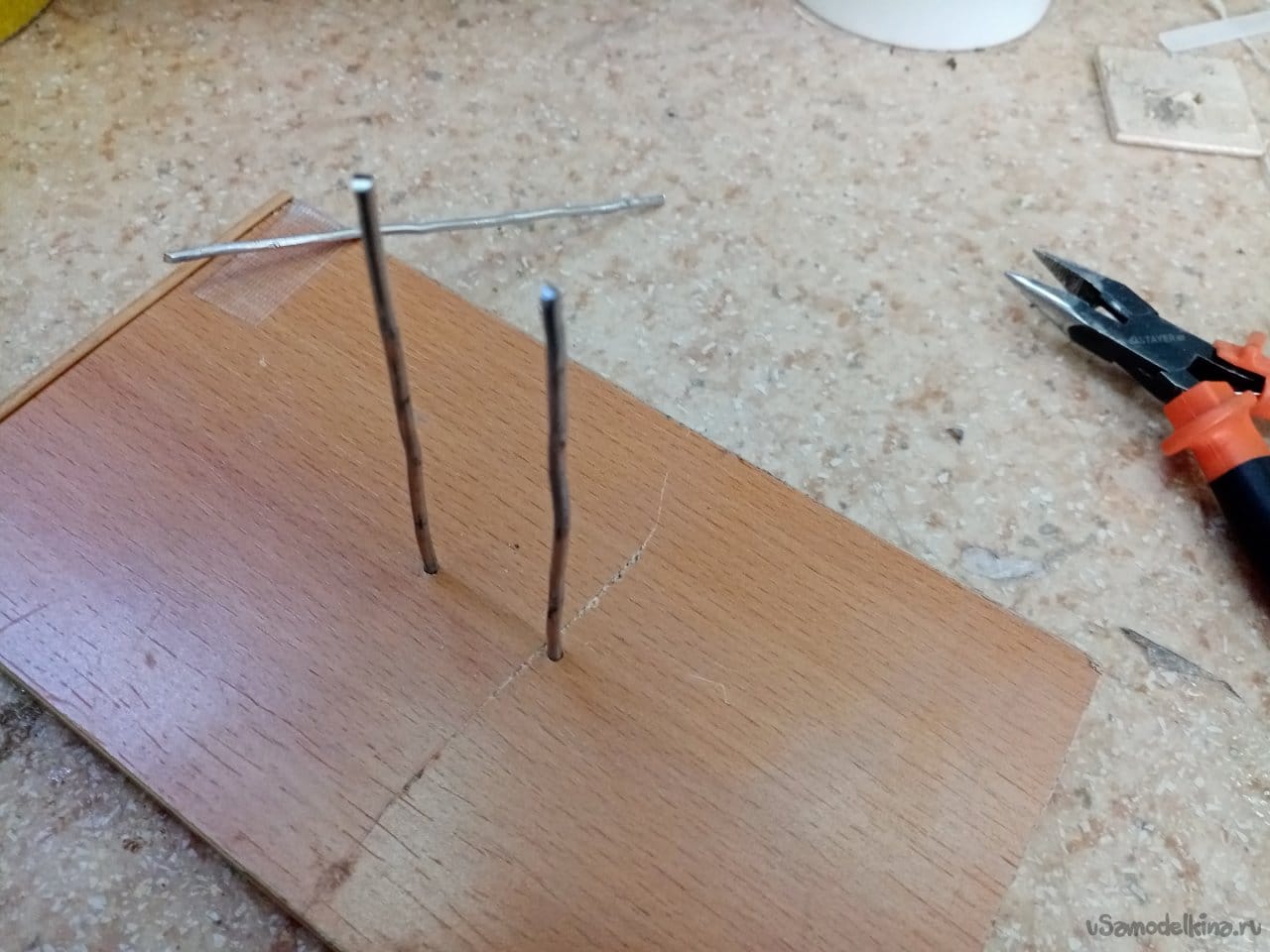 The clamp is ready and I start soldering the extension cords.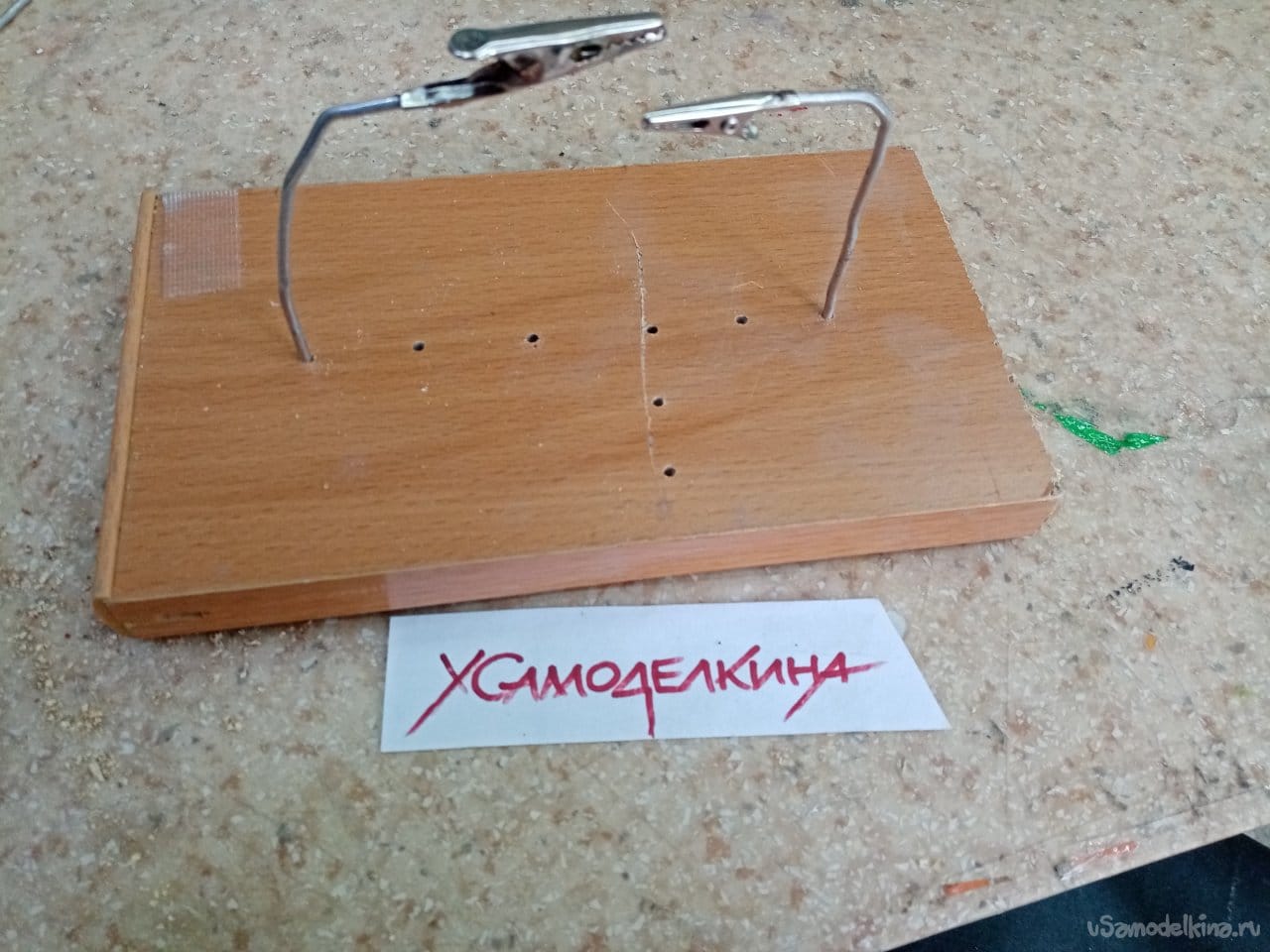 Another option for soldering servo extensions. But in a different version.
I divide the flat wire into three veins. Cut to the desired length.

A skin is glued on a wooden block, but for other purposes. I will use it. The connector will definitely not slip. I press it with a staple from a paper clip. And you can solder.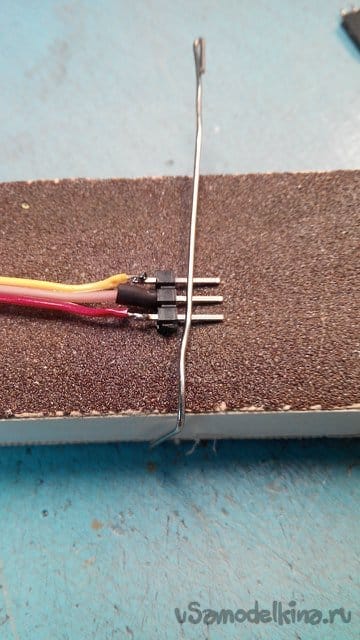 At the same time remove the heat, not overheating the plastic.
I insert the mating plug into the ready connector and then I solder it, it prevents strong heating and does not warp.

I heat-shrink the finished parts.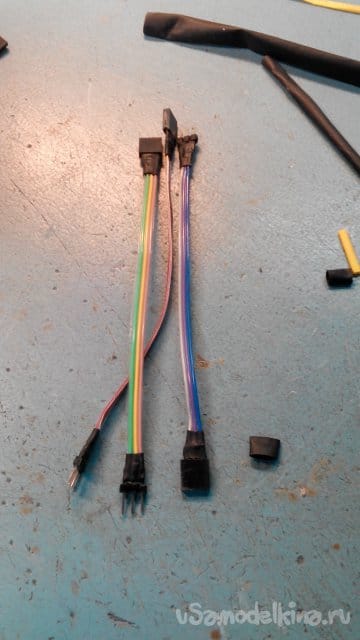 I store the finished extension cords in rings of the same length. When installing, I additionally fix it with tape.