DIY
Small regulated power supply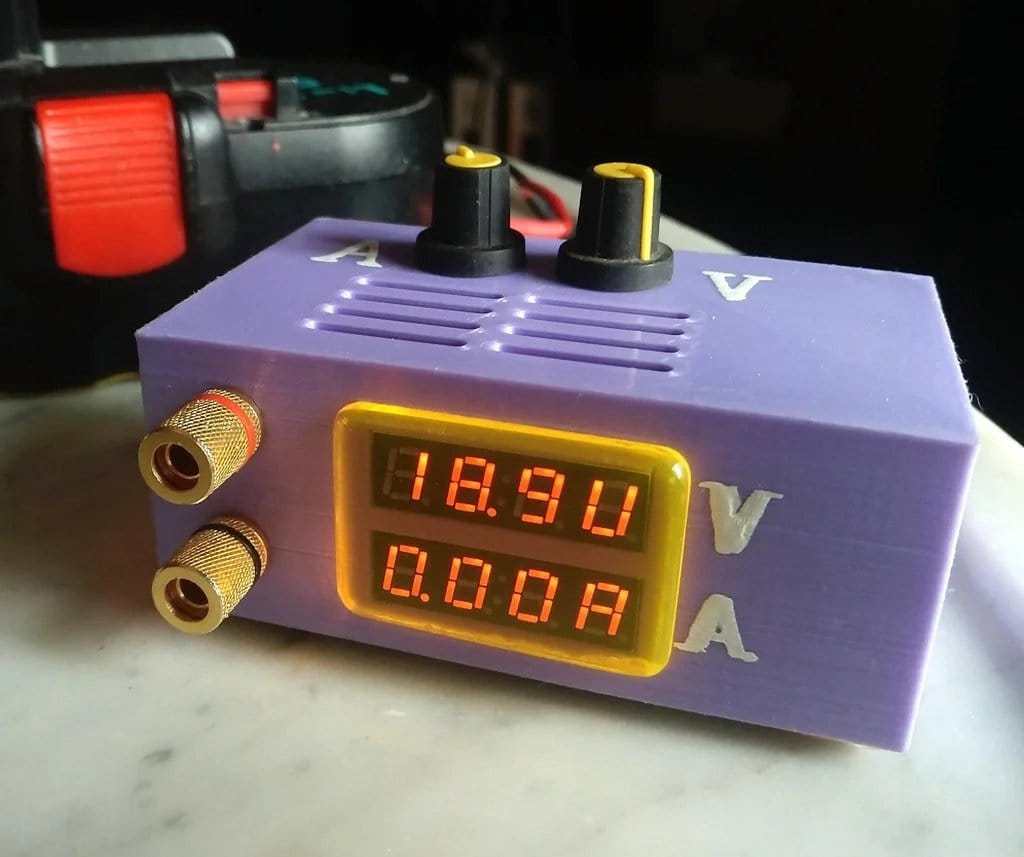 A regulated power supply is a useful thing not only on the desk of an electronics engineer, but also in the household of any DIYer. Connect and check an LED strip, a small DC motor, or just check the operation of any device – all this can be done with this device.
In this article, a DIY master will tell us how he assembled such a power source using a minimum of parts .
Tools and materials: – Down-charging module with display; -Potentiometer 10K -2 pcs; -3D-printer;
-DC motor 3 V;
-Fan impeller; -DC connector; – 40 Ohm resistor; -Voltage regulator; -Switch;
-Metal plate;
-Fasteners;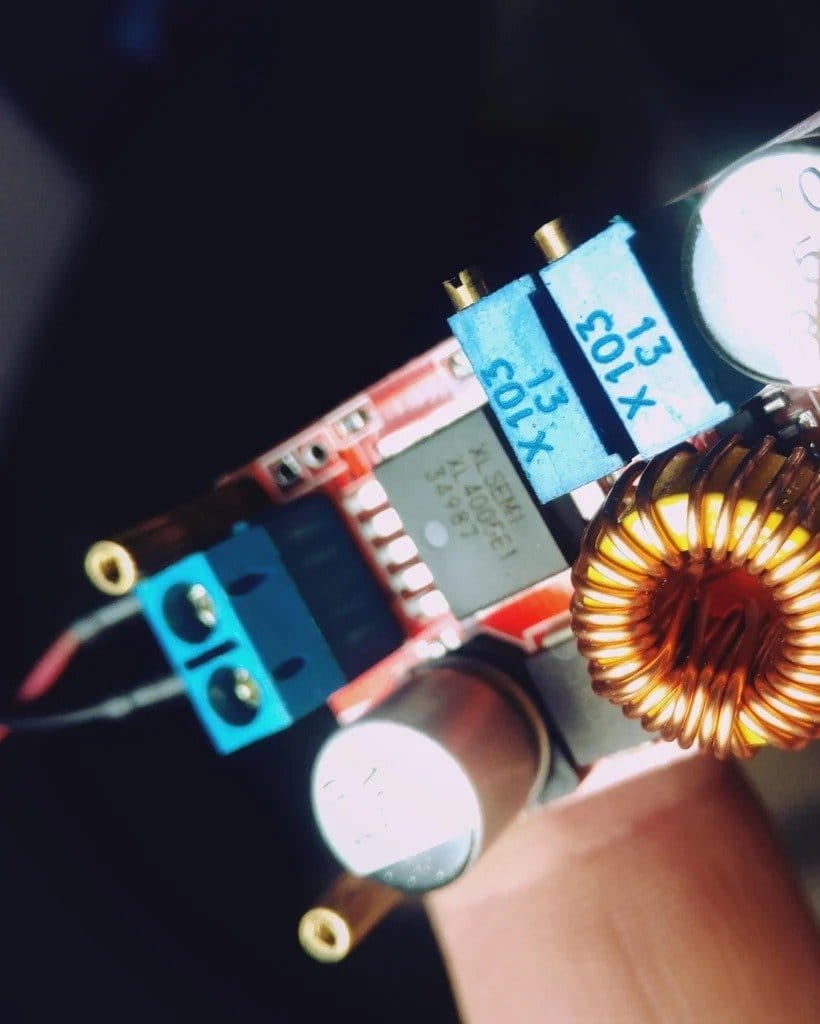 Step One: Checking
The step-down module was checked first. The master connected a lithium-ion battery to it.
After checking, I dismantled the displays from the board, they will stand separately.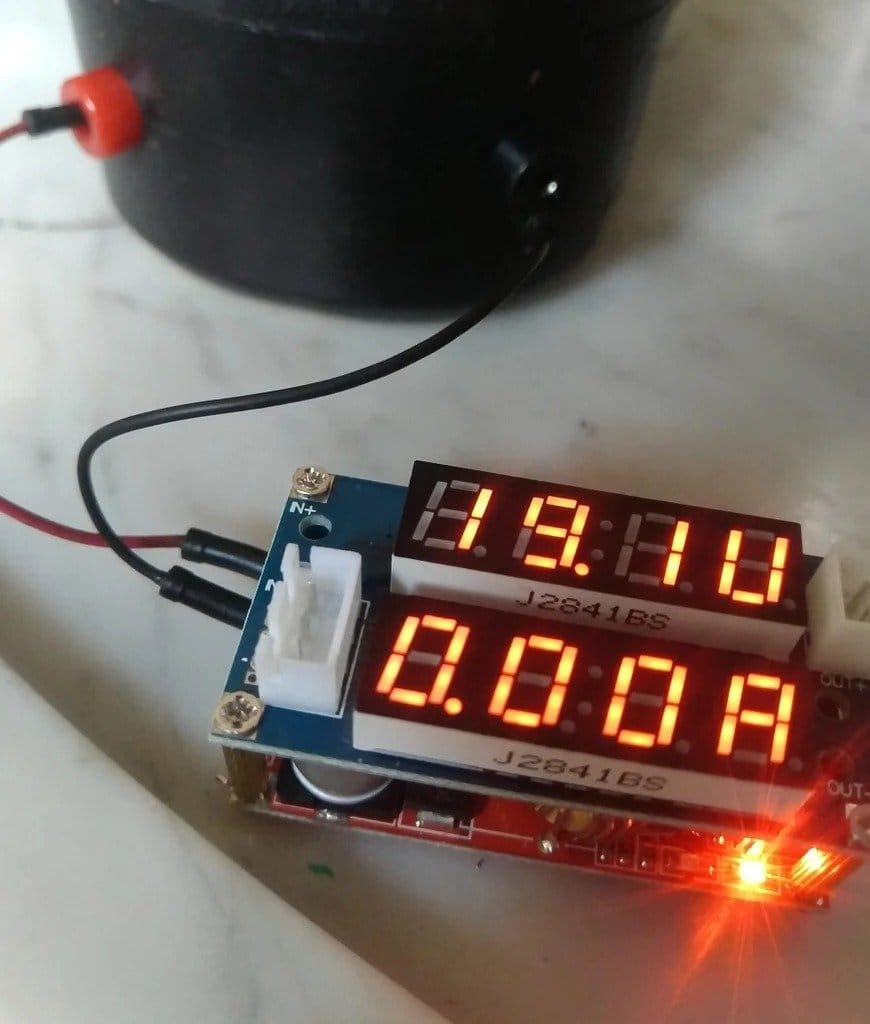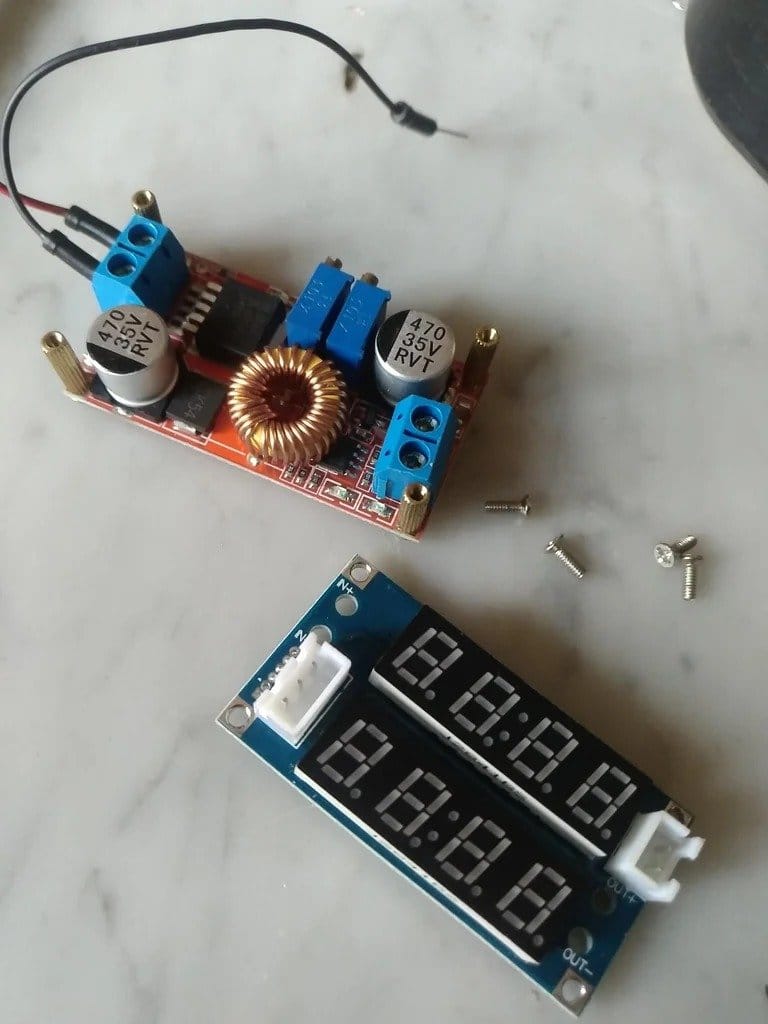 Step two: installation of the circuit
The circuit is quite simple. The module has two potentiometers, two terminals and one connector. Additionally, a fan will be installed, but more on that in other steps.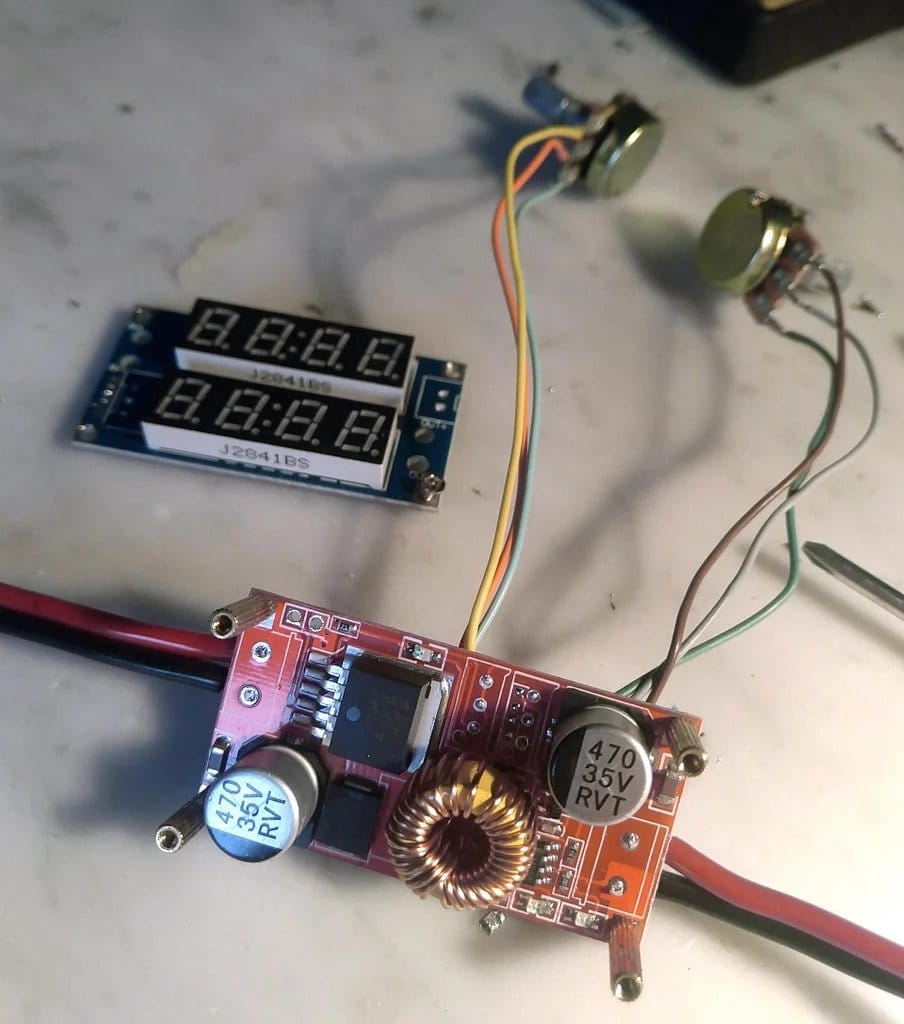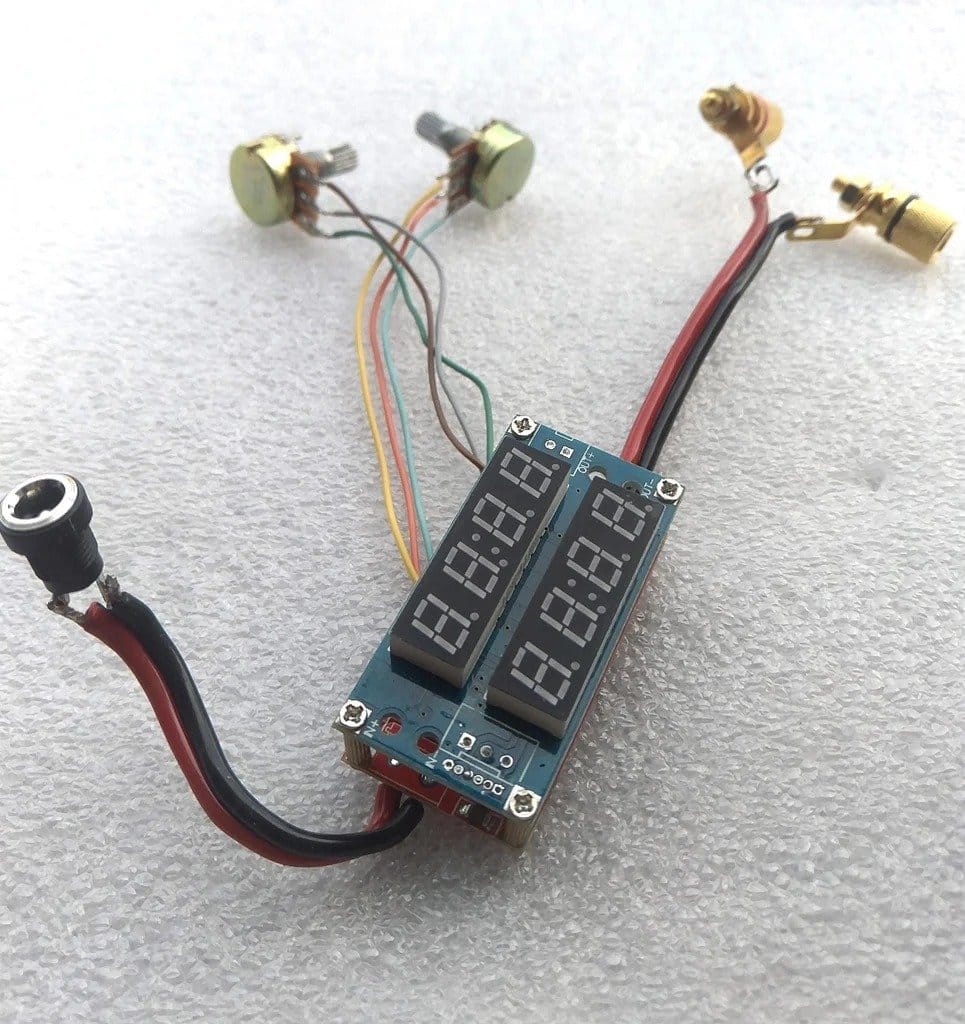 Step three: the body
The master developed the body in a graphics program and then printed it on a 3D printer.
File for printing can be downloaded below.
minipsu02.stl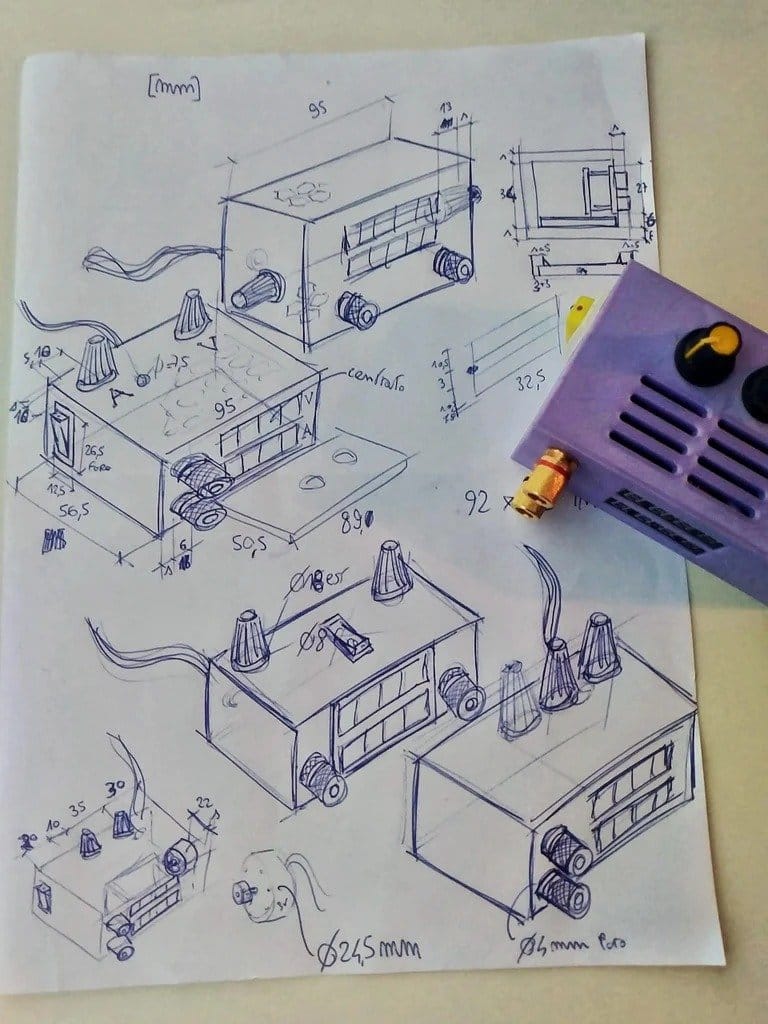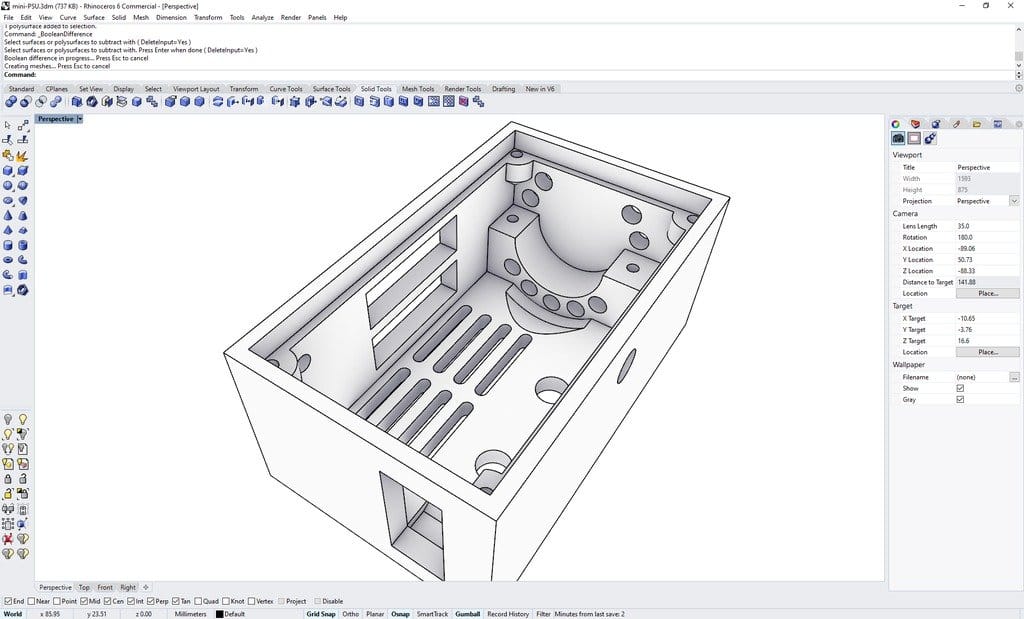 Step four: assembly and testing
After printing the case, the wizard installed all the parts in the case and tested the device. For massiveness, he made the lower part of the case from a metal plate.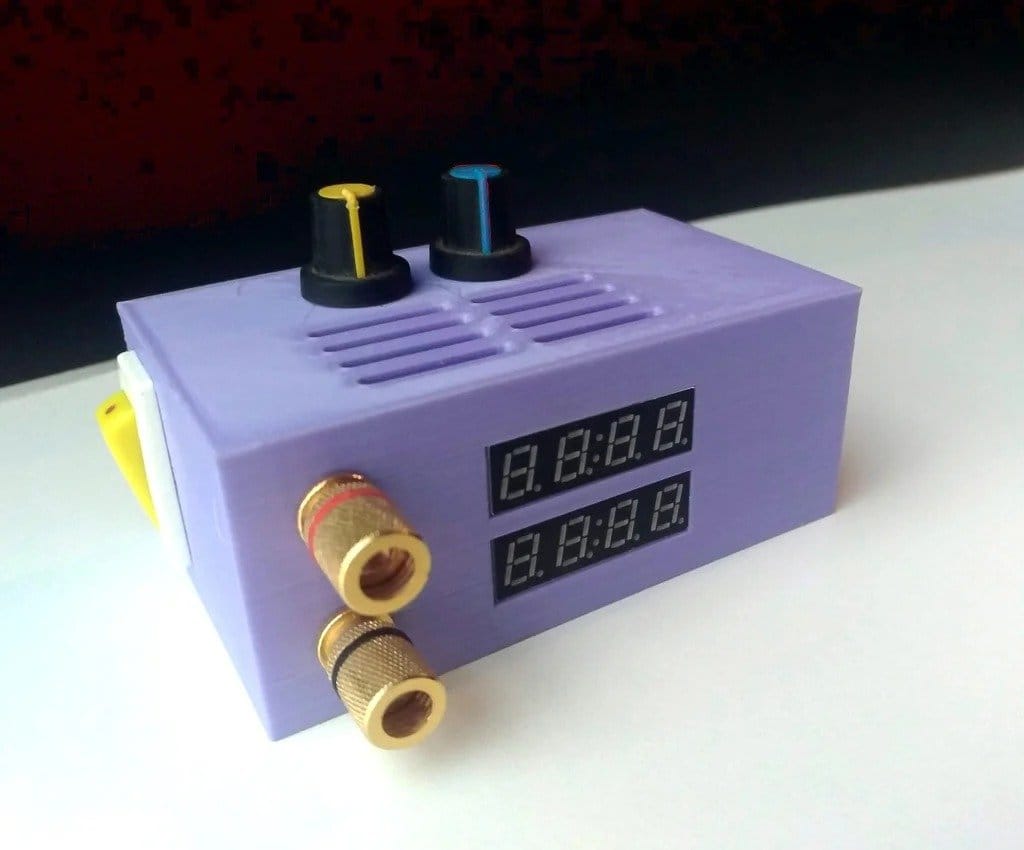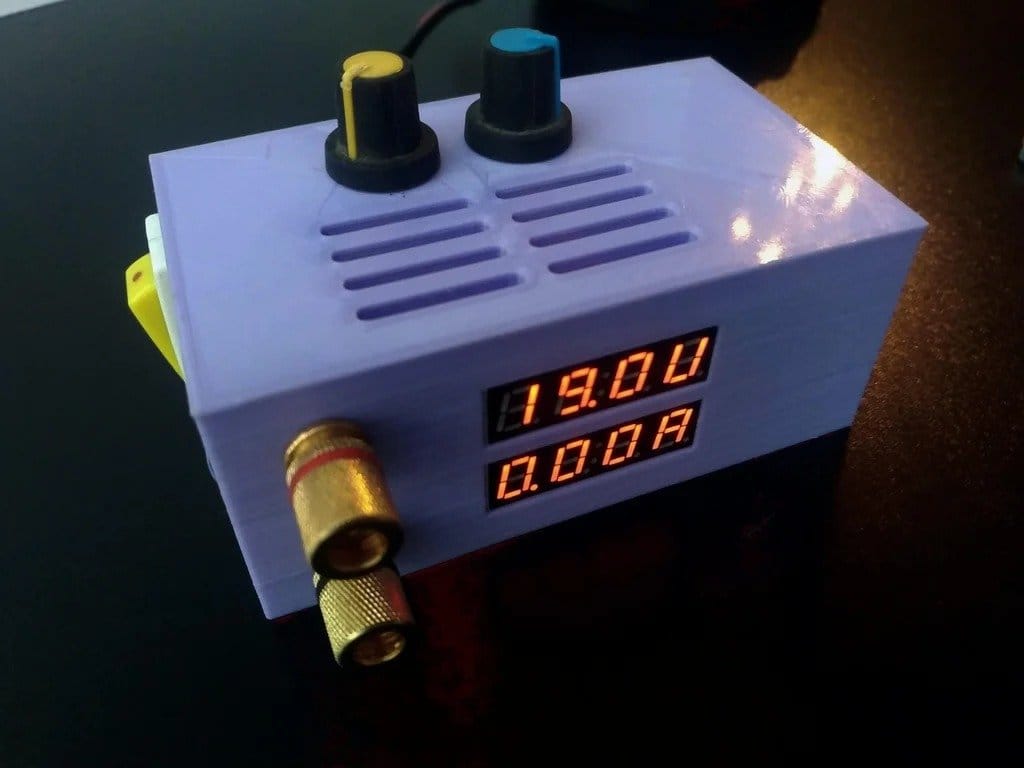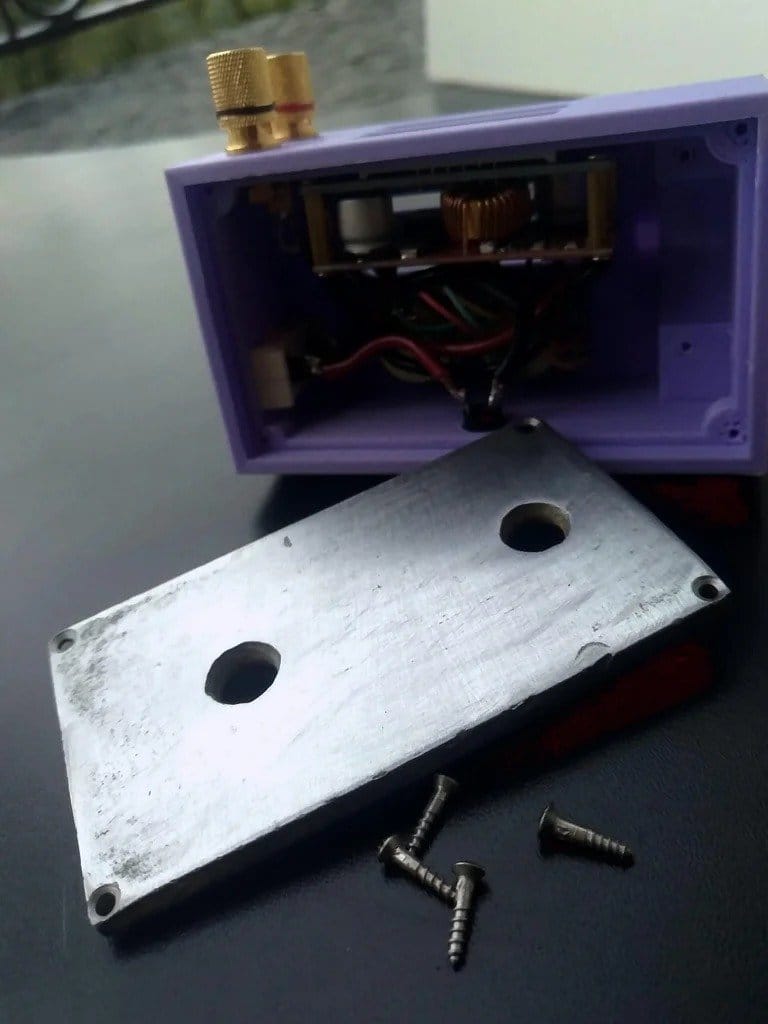 Step five: cooling
The maximum current of the device is 5A. At the same time, it does not get very hot even with prolonged operation at maximum parameters.
Despite this, the master decided to install an additional fan. It always works when the power supply is turned on. The motor runs on 3 V and draws a few mA.
The master 3D printed the impeller for it.
The file for printing can be downloaded below.
ventolina.stl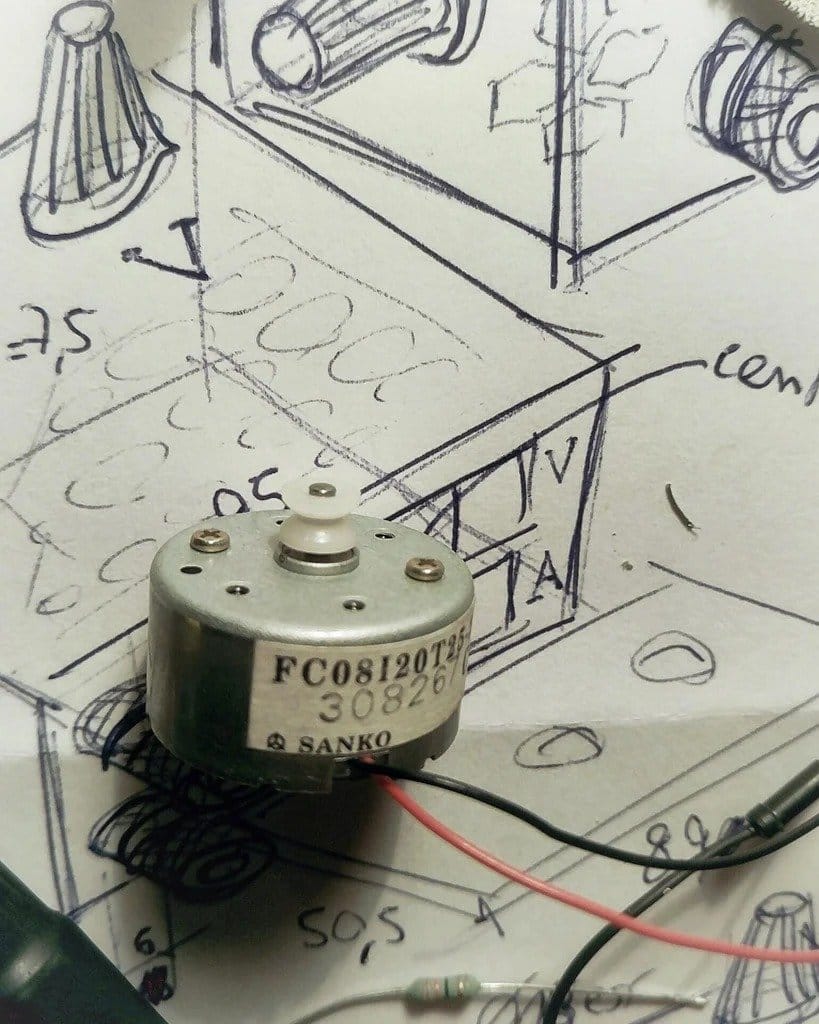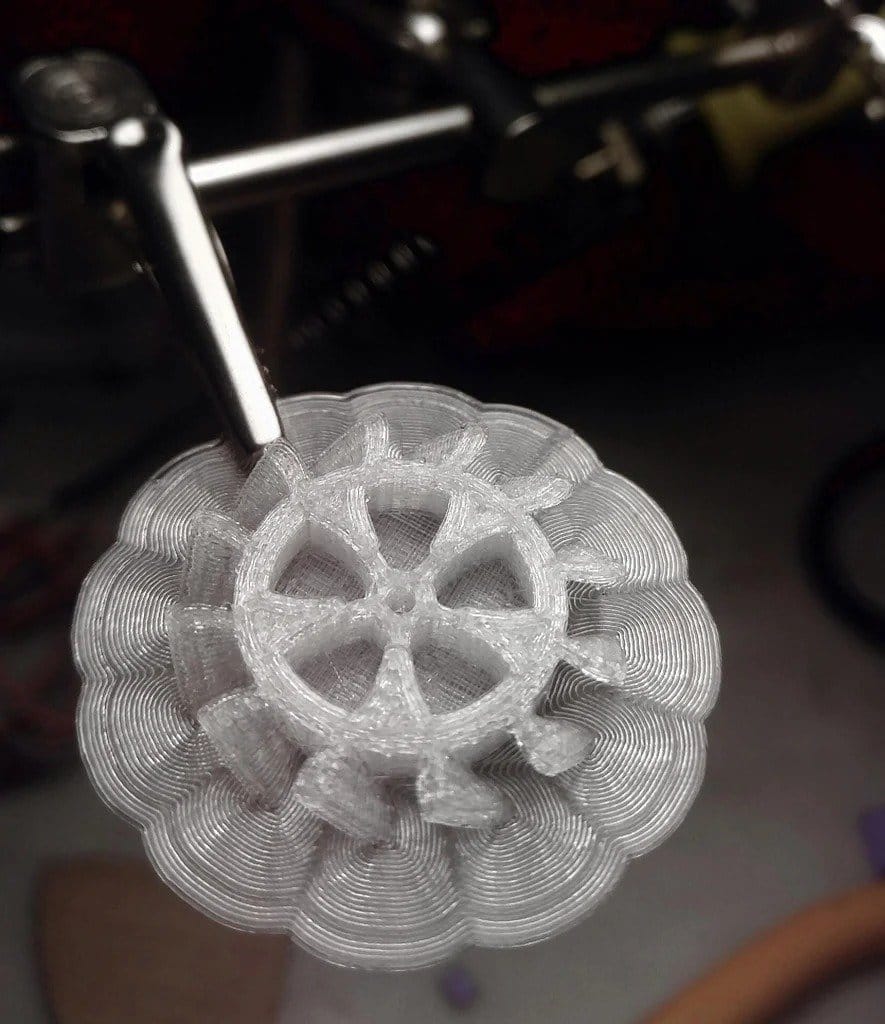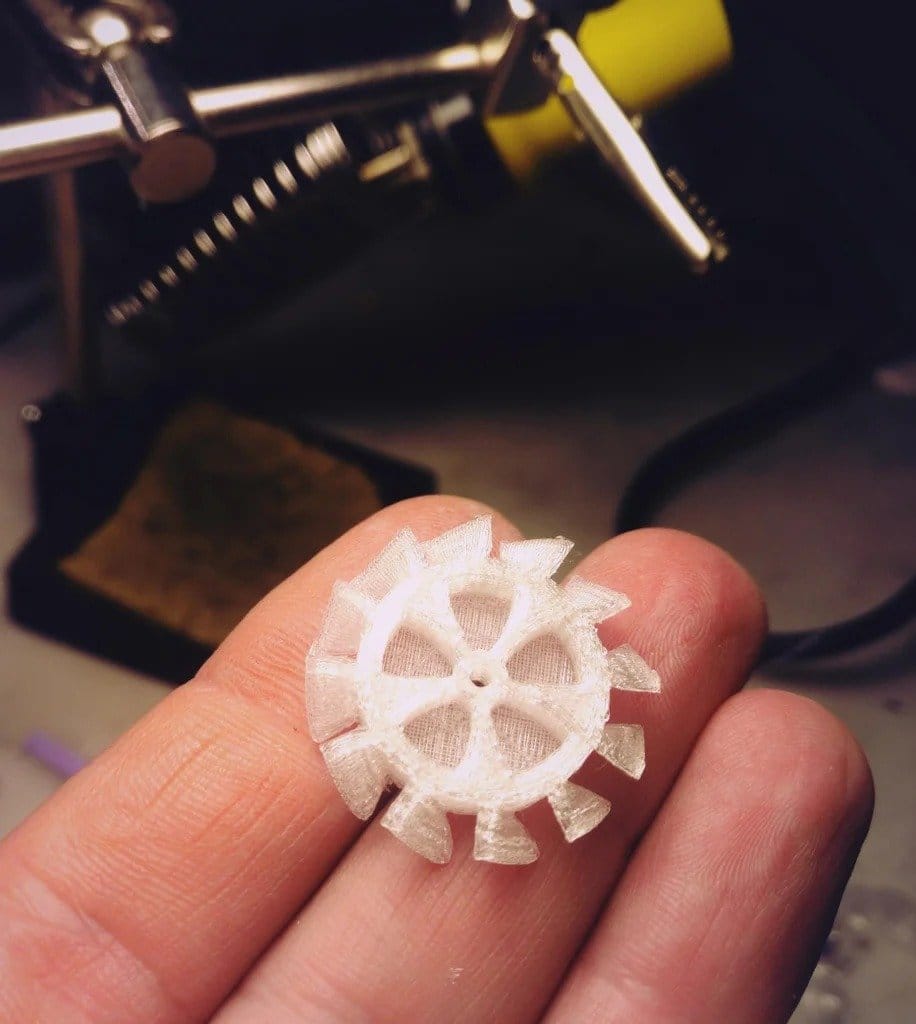 In the fan power circuit, the master uses a voltage regulator L78L33 and a 40 Ohm resistor.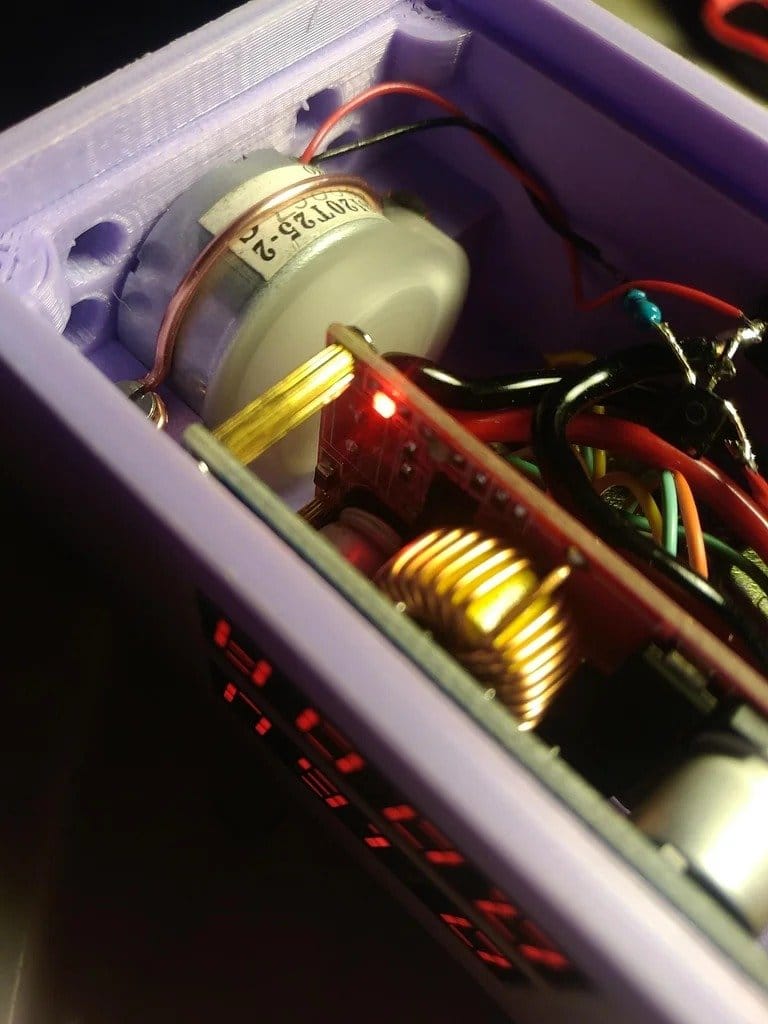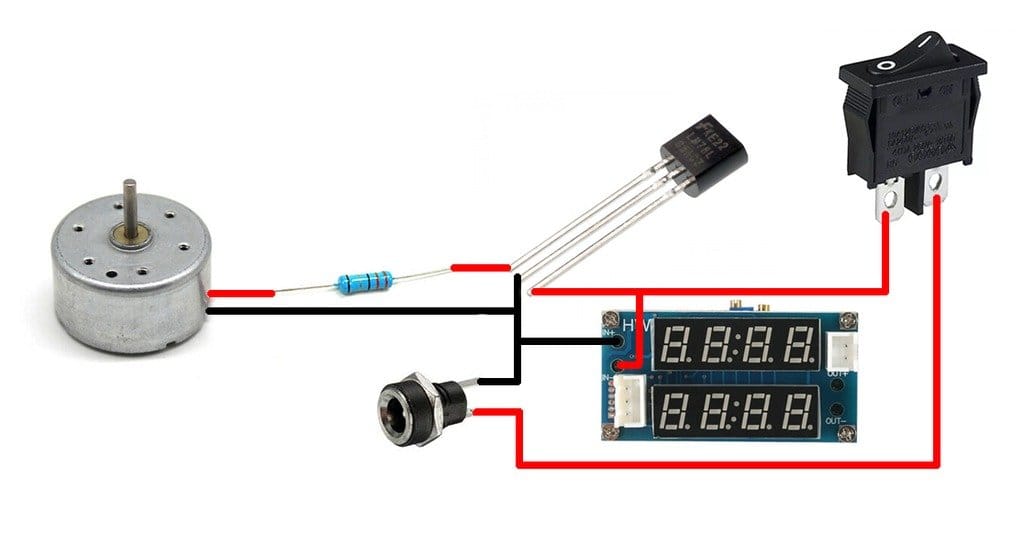 Step six: marking and a light filter
On the case, the master put a marking indicating the adjustment knobs and displays of current, voltage, pinout of the power connector and device parameters.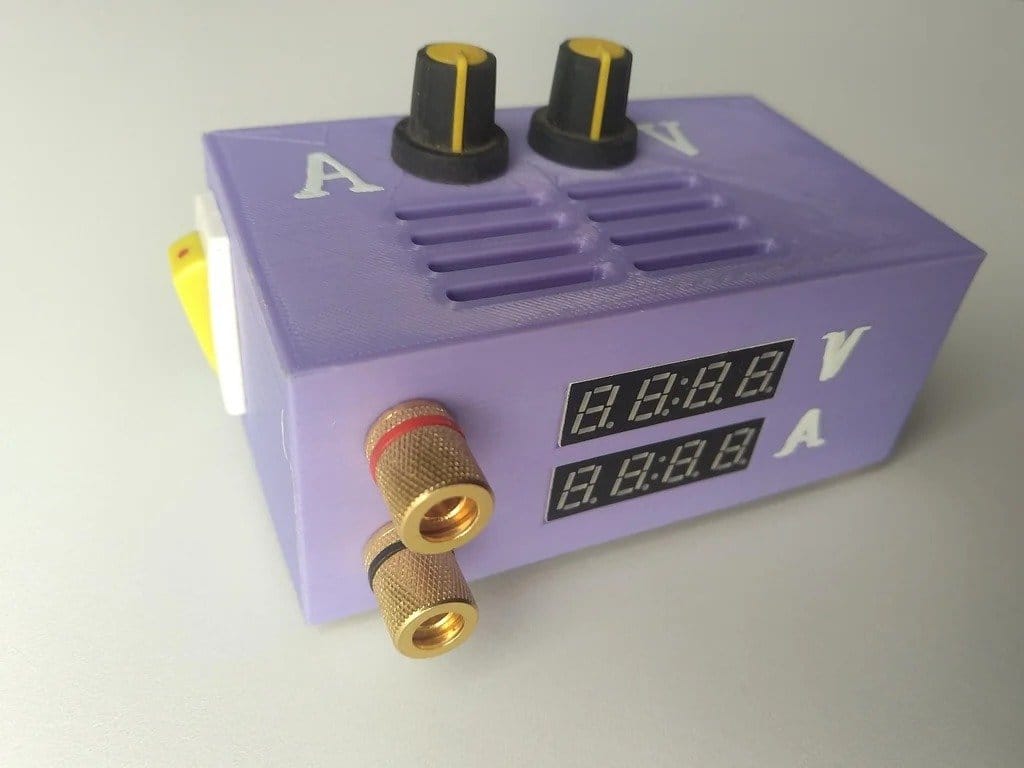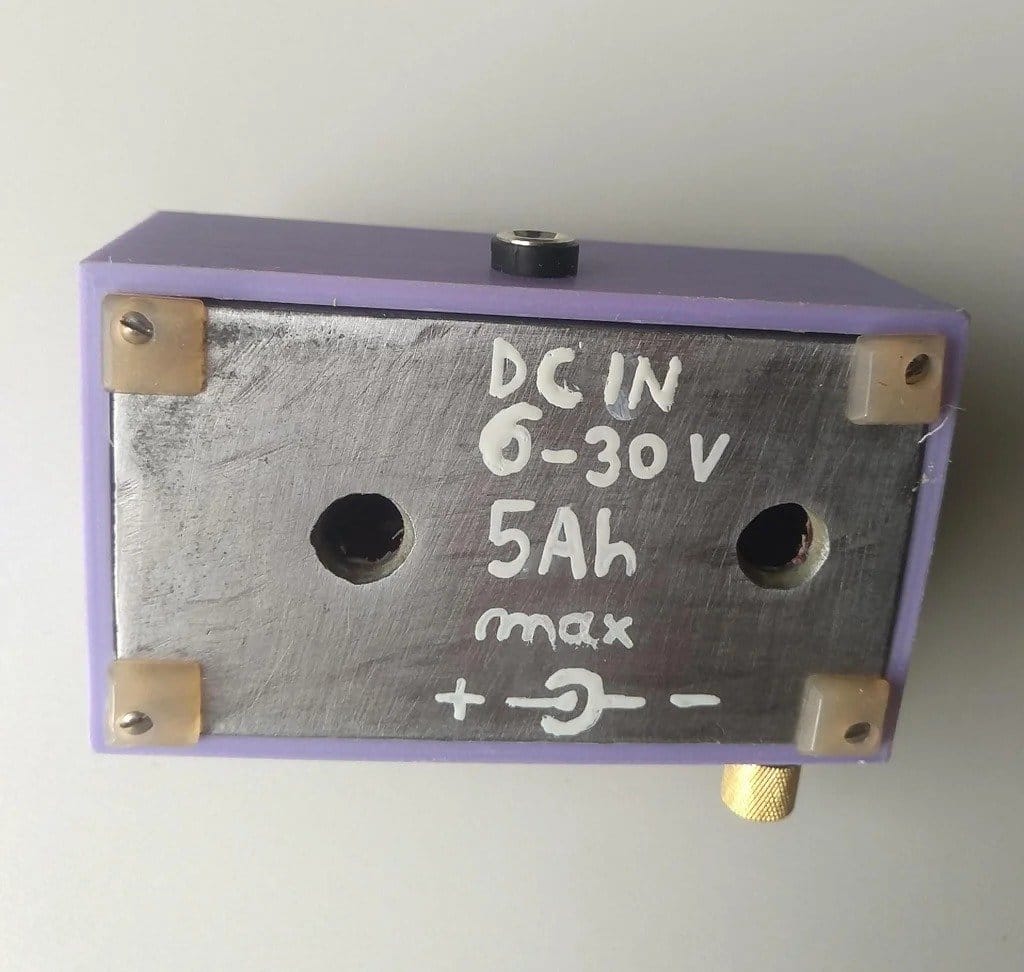 For better light transmission of the display, he tested several colors of acrylic. As a result, I settled on yellow acrylic.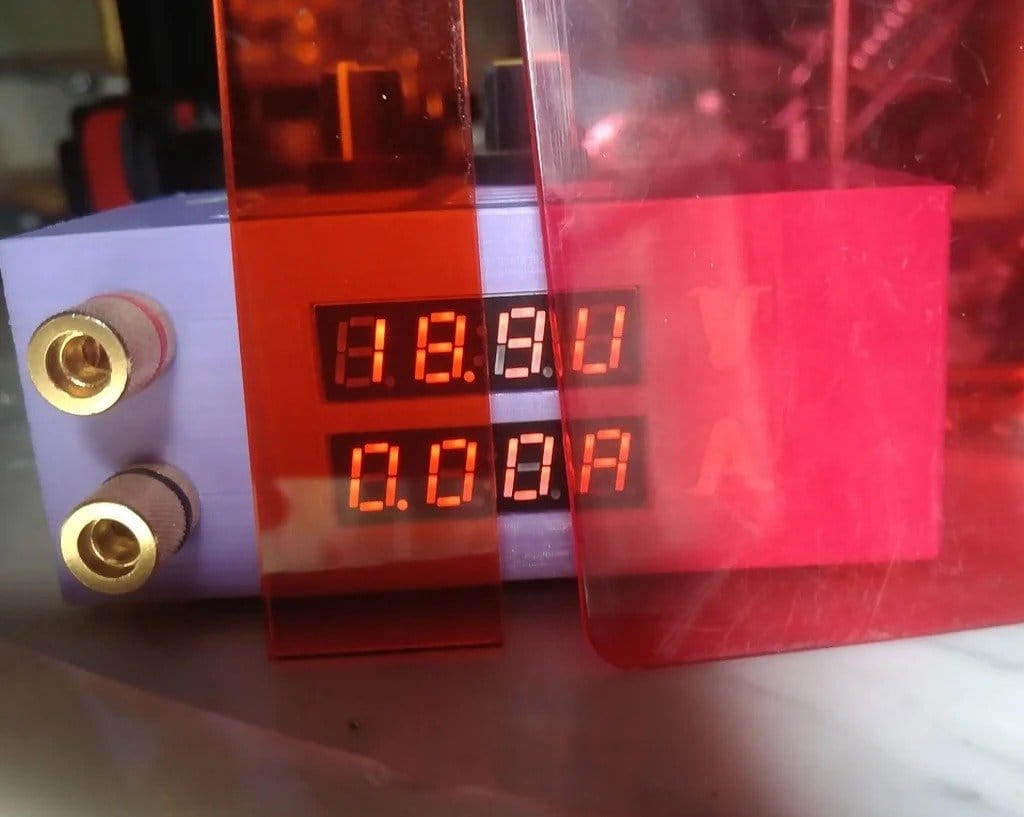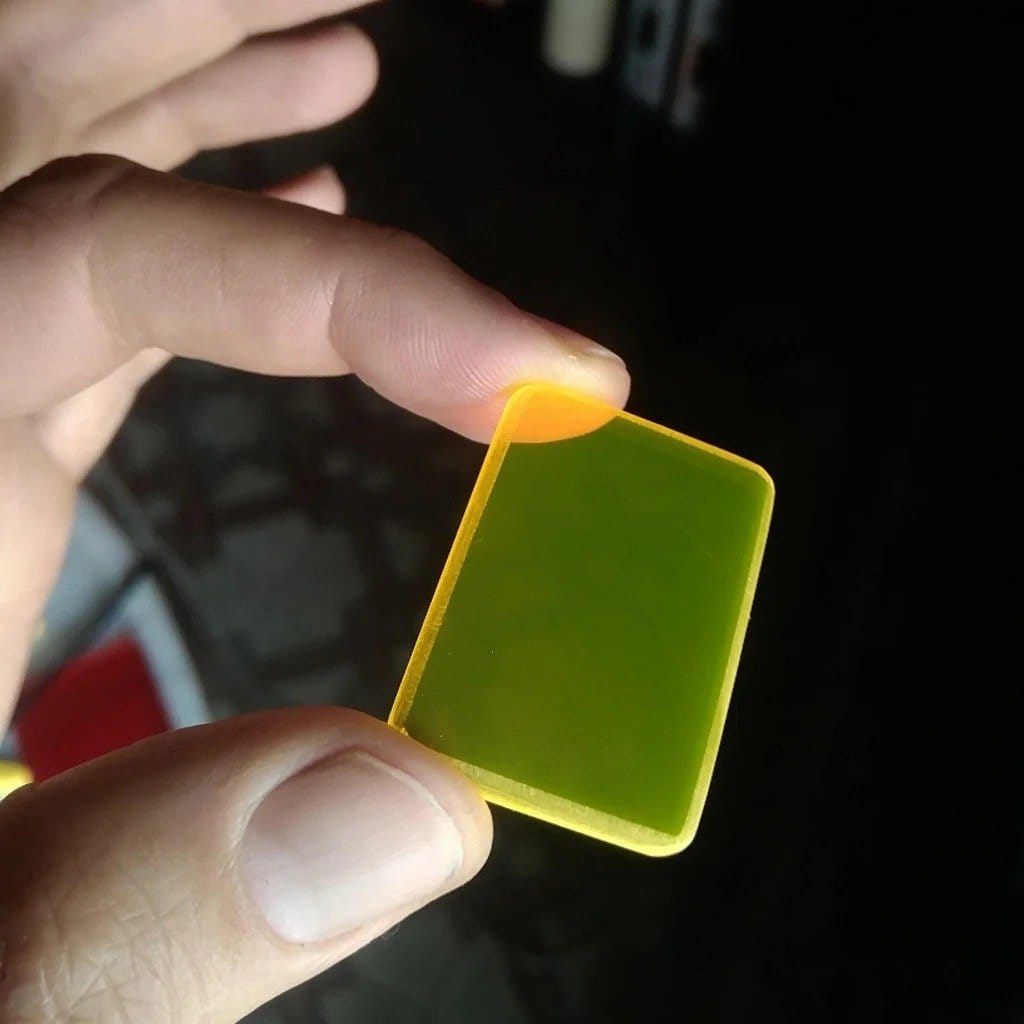 You're done. So, with minimal cost, you can make a regulated power supply.