DIY
TV in the country from a smartphone and a selfie stick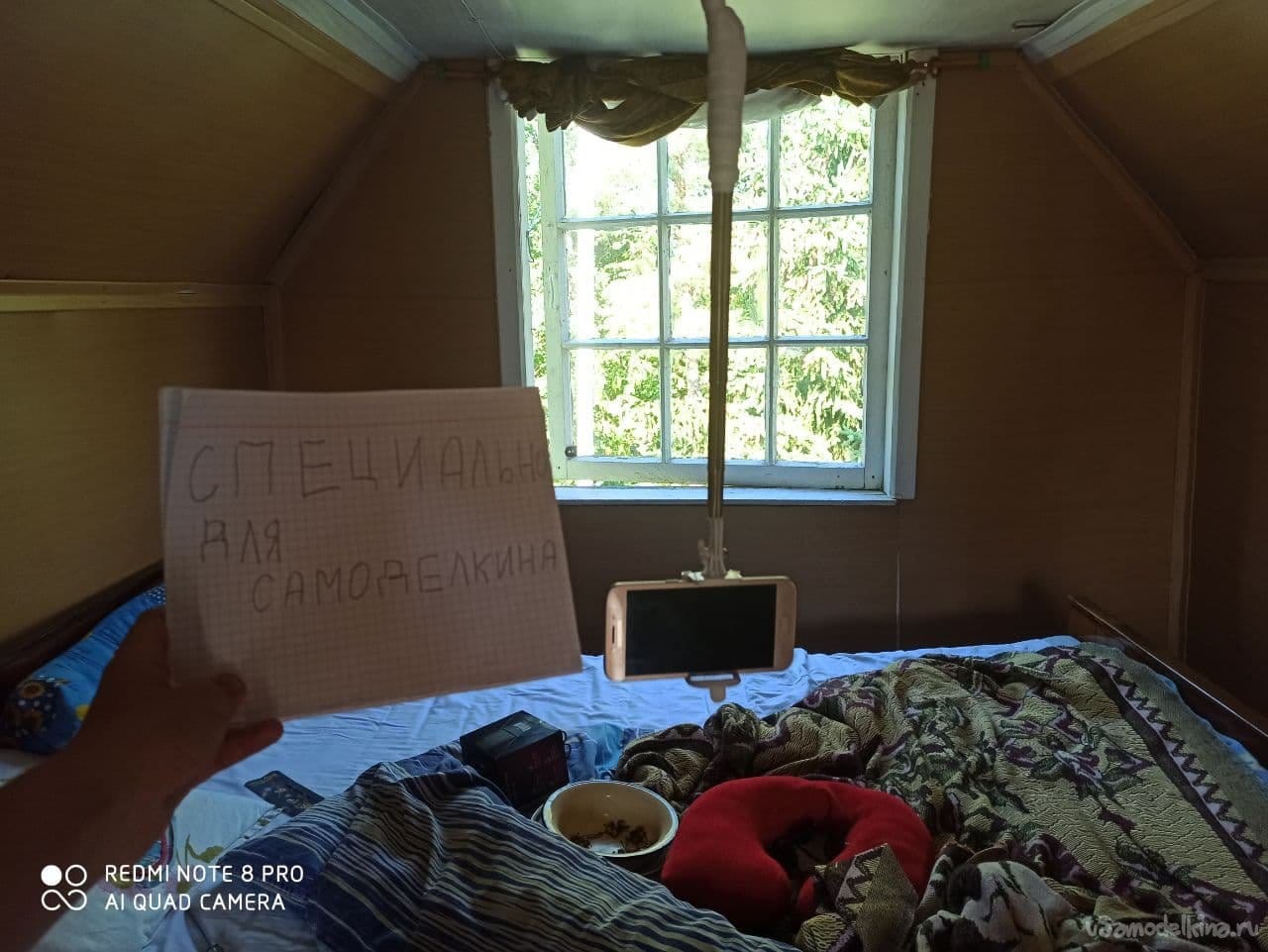 Our television broke down at our dacha. Well, it broke, and figs with him, everyone will say. And then he will go to fix what is broken. Everyone, but not from my family. The whole family had to urgently watch the film. And then a thought came to mind that combined the two. 1. I have an interactive TV from Rostelecom called Vink on my smartphone. It is quite possible to watch it on a smart phone, even on the dacha Internet 2-3 G. And, given that Vink's Internet is not charged on Rostelecom's SIM card, it's generally nice. There are both regular TV programs and a collection of films, including free ones. On the 2nd floor of the dacha, where we have a cinema, the Internet somehow works. We settled in, watched a movie, but while watching, I had to hold the phone with my hand all the way. This fact was recognized not comme il faut, and the 12-year-old son was given a technical task to develop a device from what was at hand for the joint family viewing of TV shows and films.
The first thing that came to his mind was a selfie stick. Let her hold the smart. Galamart, 69 rubles, was found in the country. Due to the low price, several of these were previously bought for experiments. It remains to attach it, the stick, to the ceiling and closer, so that the three of us do not strain to look at a more or less normal size image.
Next word to my son.
First, I cut the wire to a convenient size, and attached it to the selfie stick with electrical tape. Then I found the hose in the plumbing box, and cut it too, but a little shorter than the wire.
After these stages, I put the hose on the failure, and for reliability I fastened everything with electrical tape. Having made a hook at the end of the wire, attached it all to the ceiling with a screwdriver and a self-tapping screw.
The holder is ready.
I would write it in full, but this is his first article, let it remain as it is. The main thing is that everything works!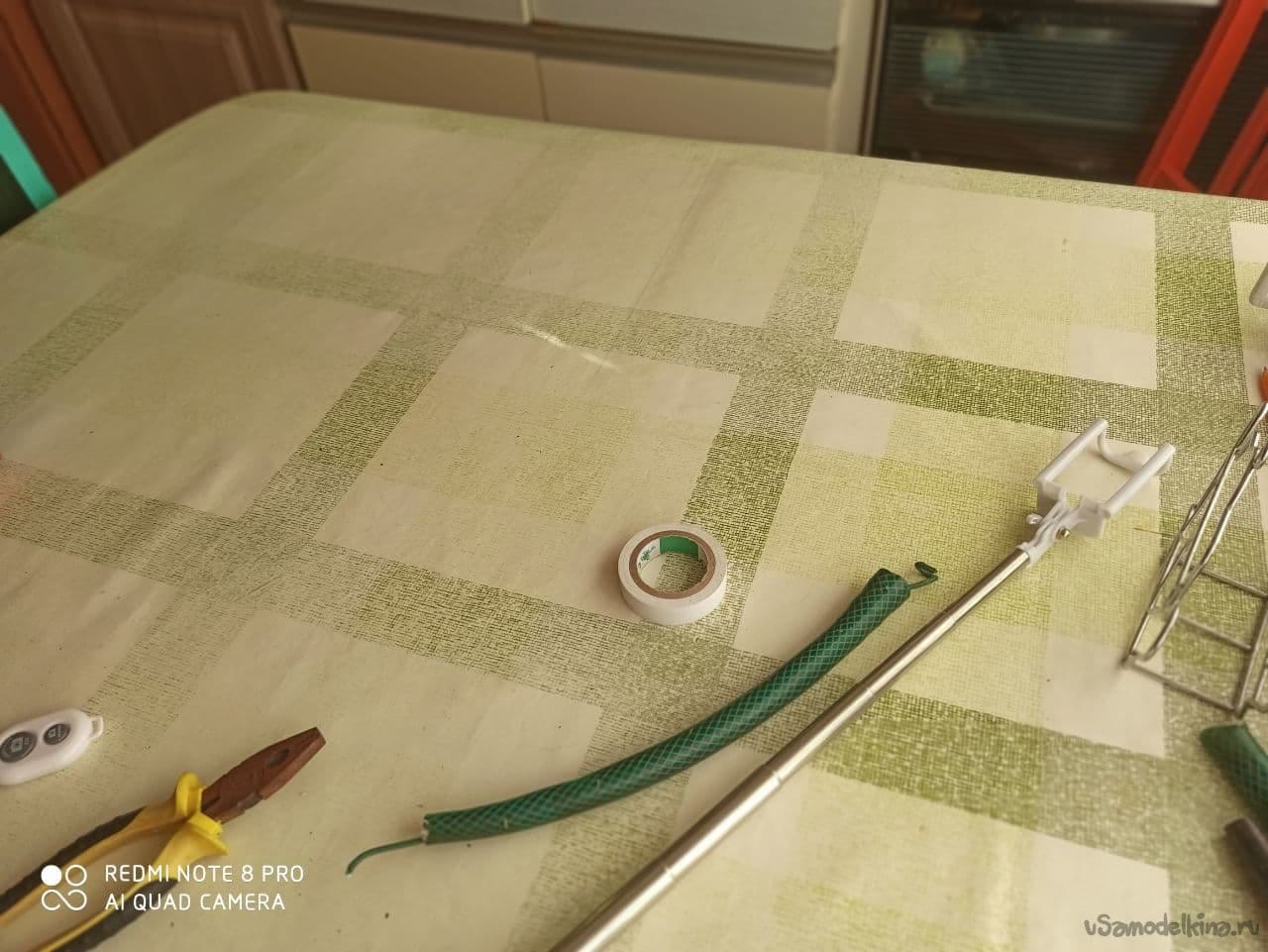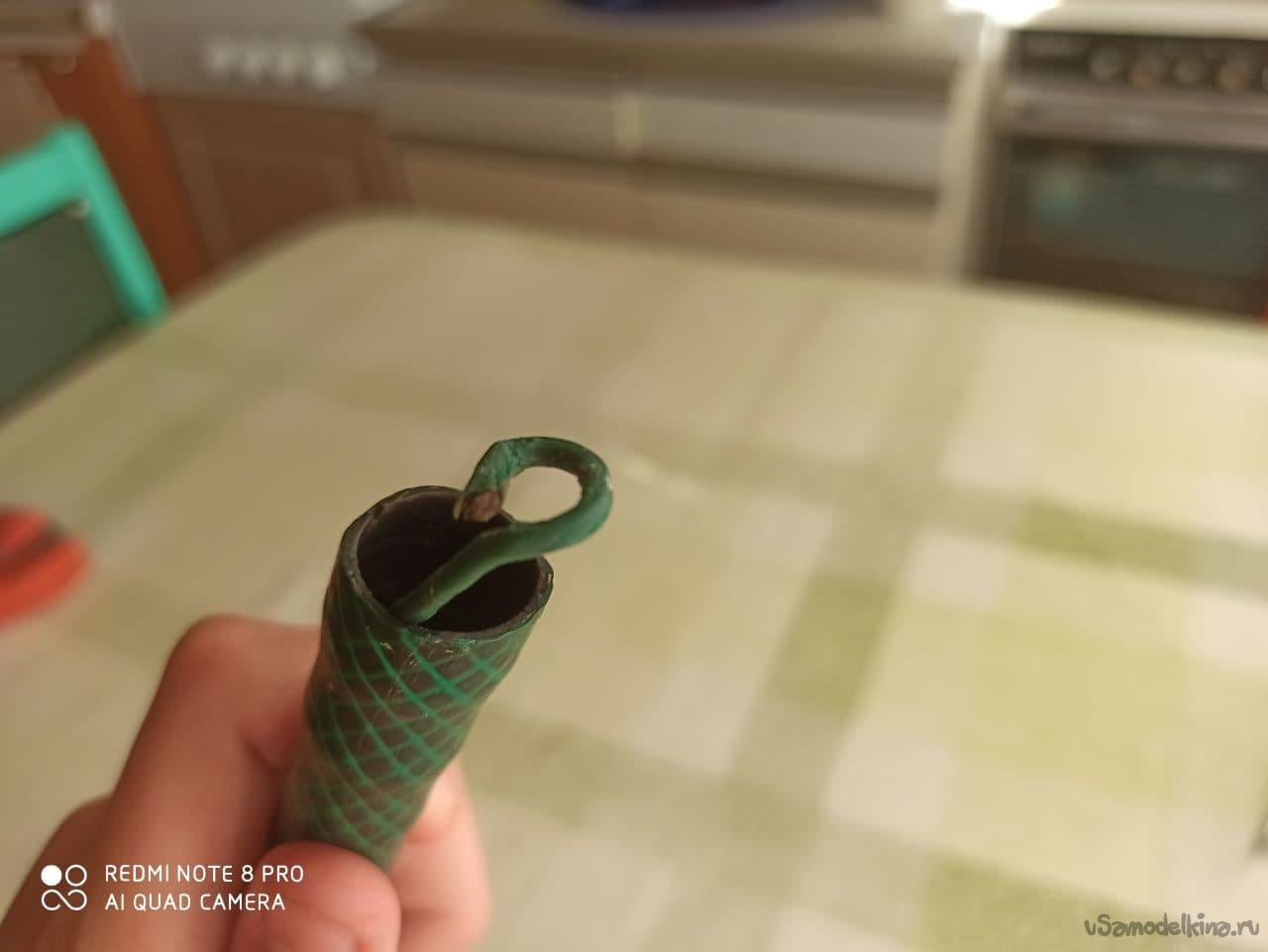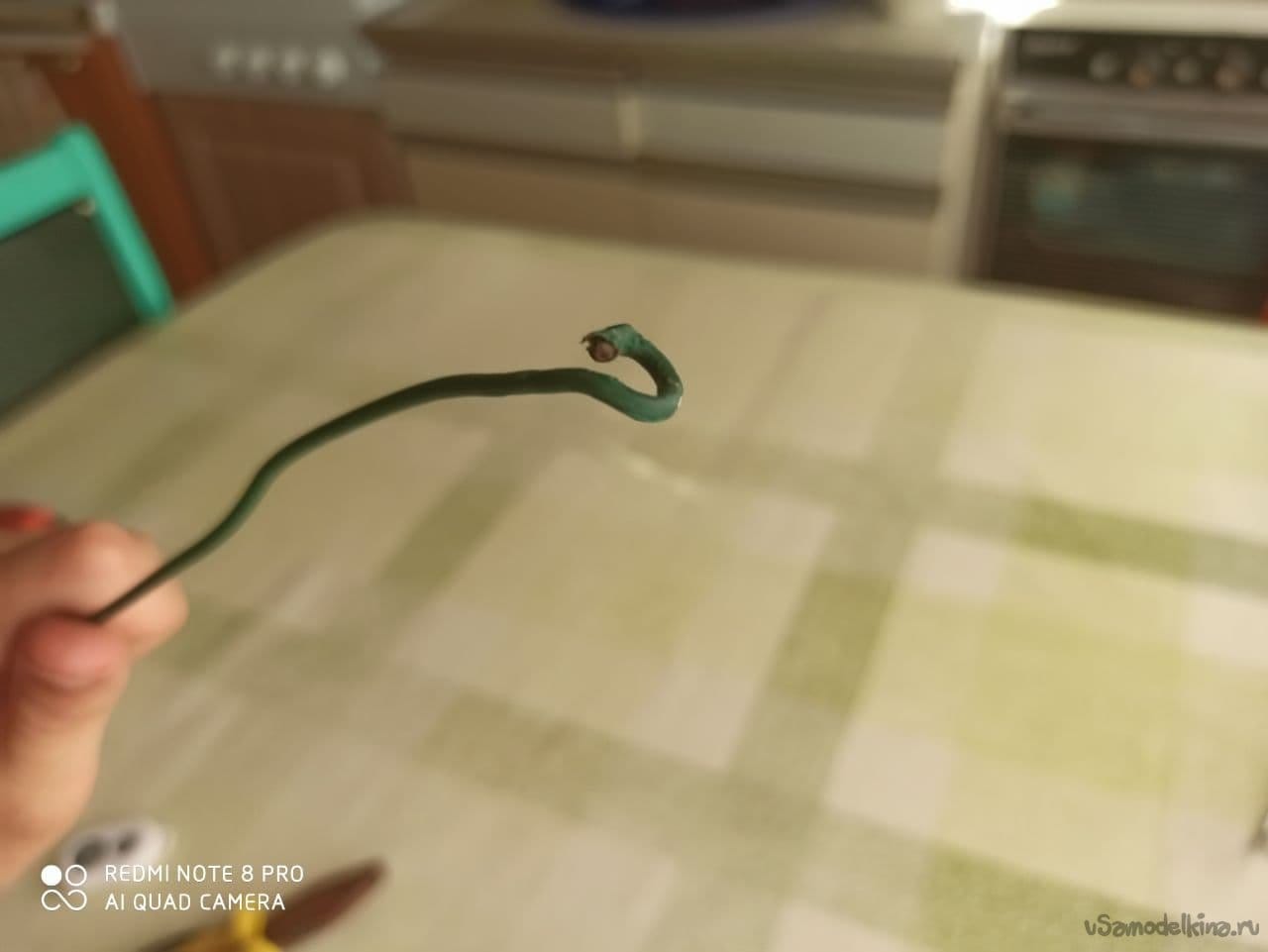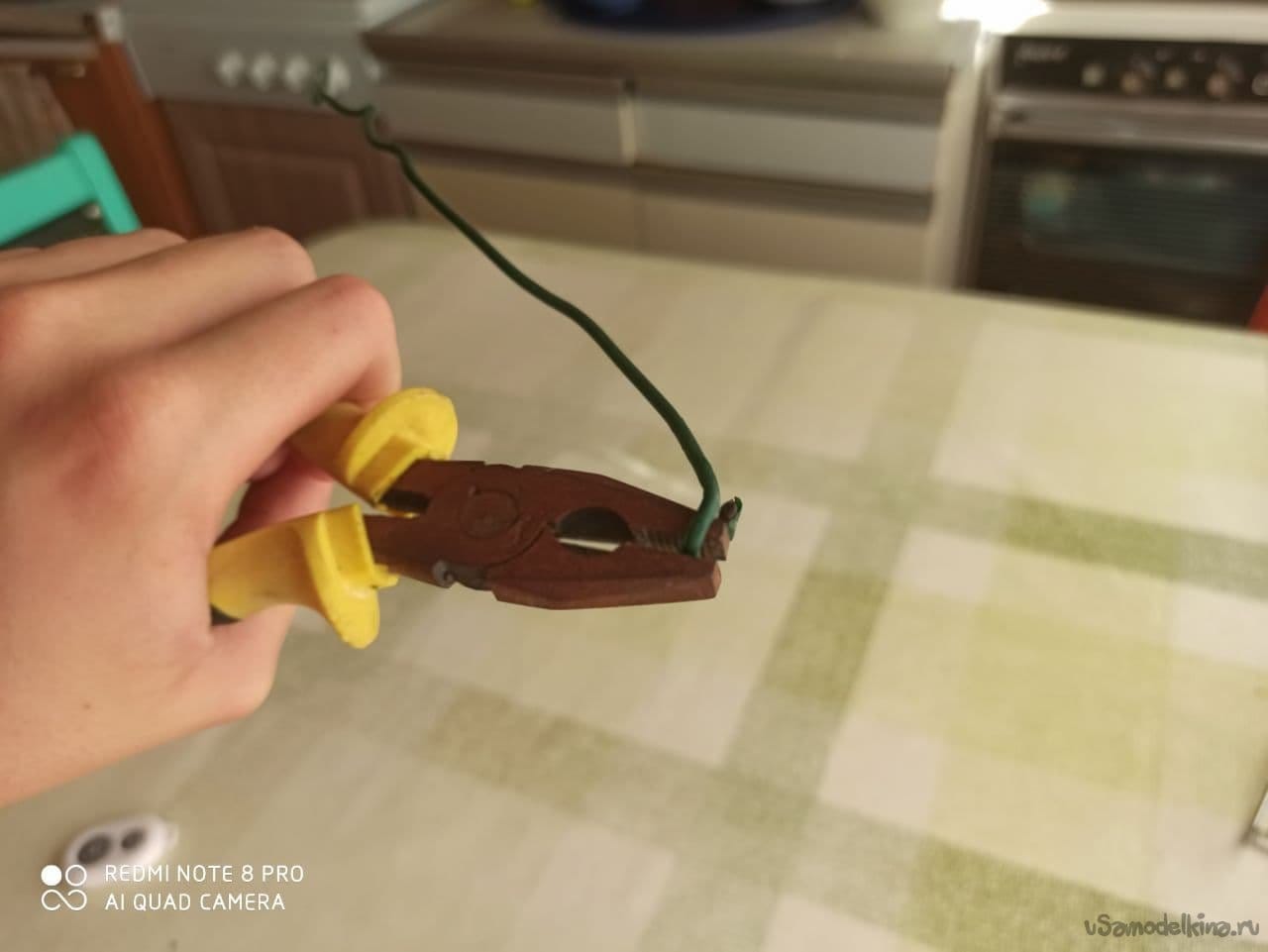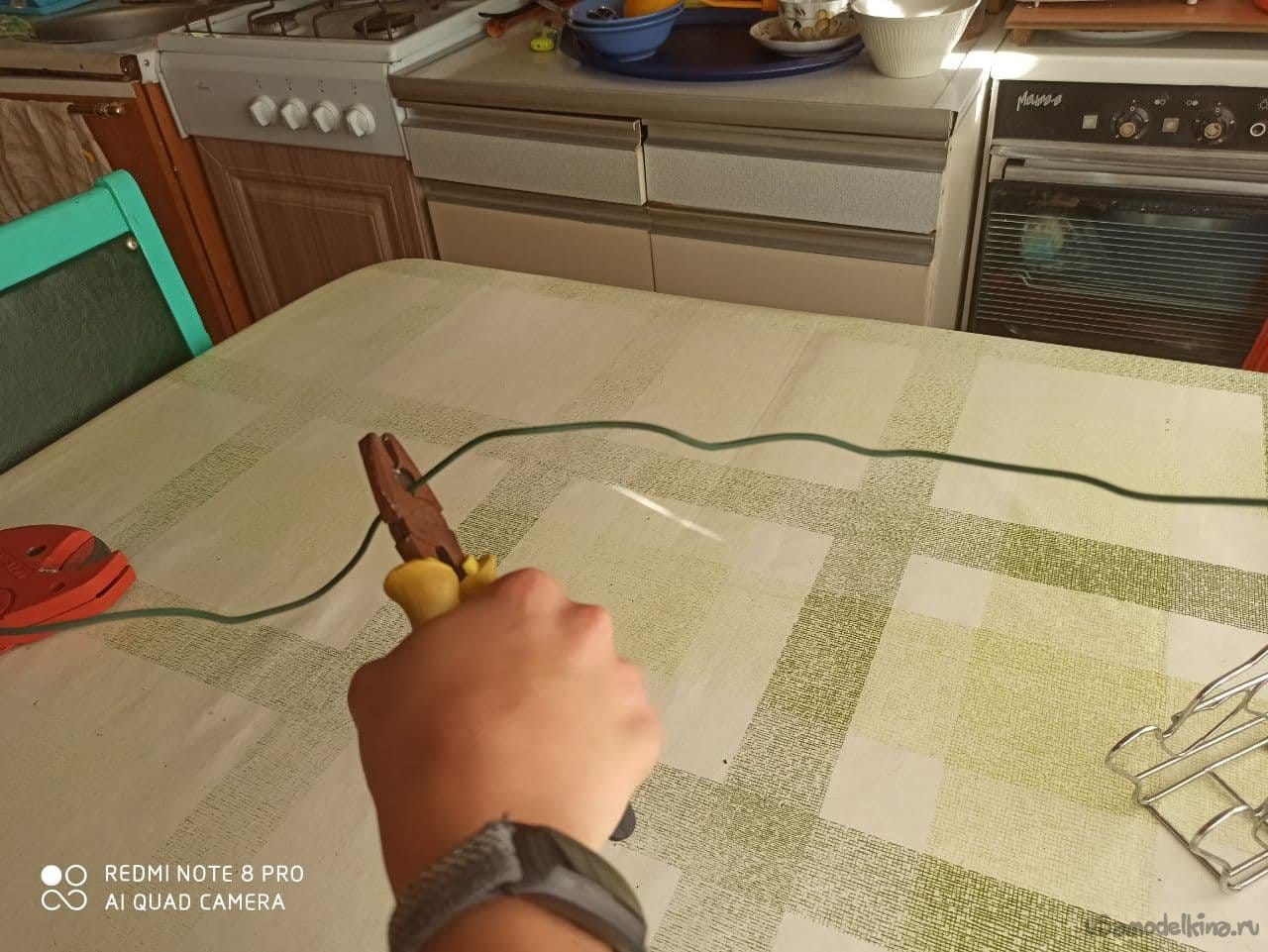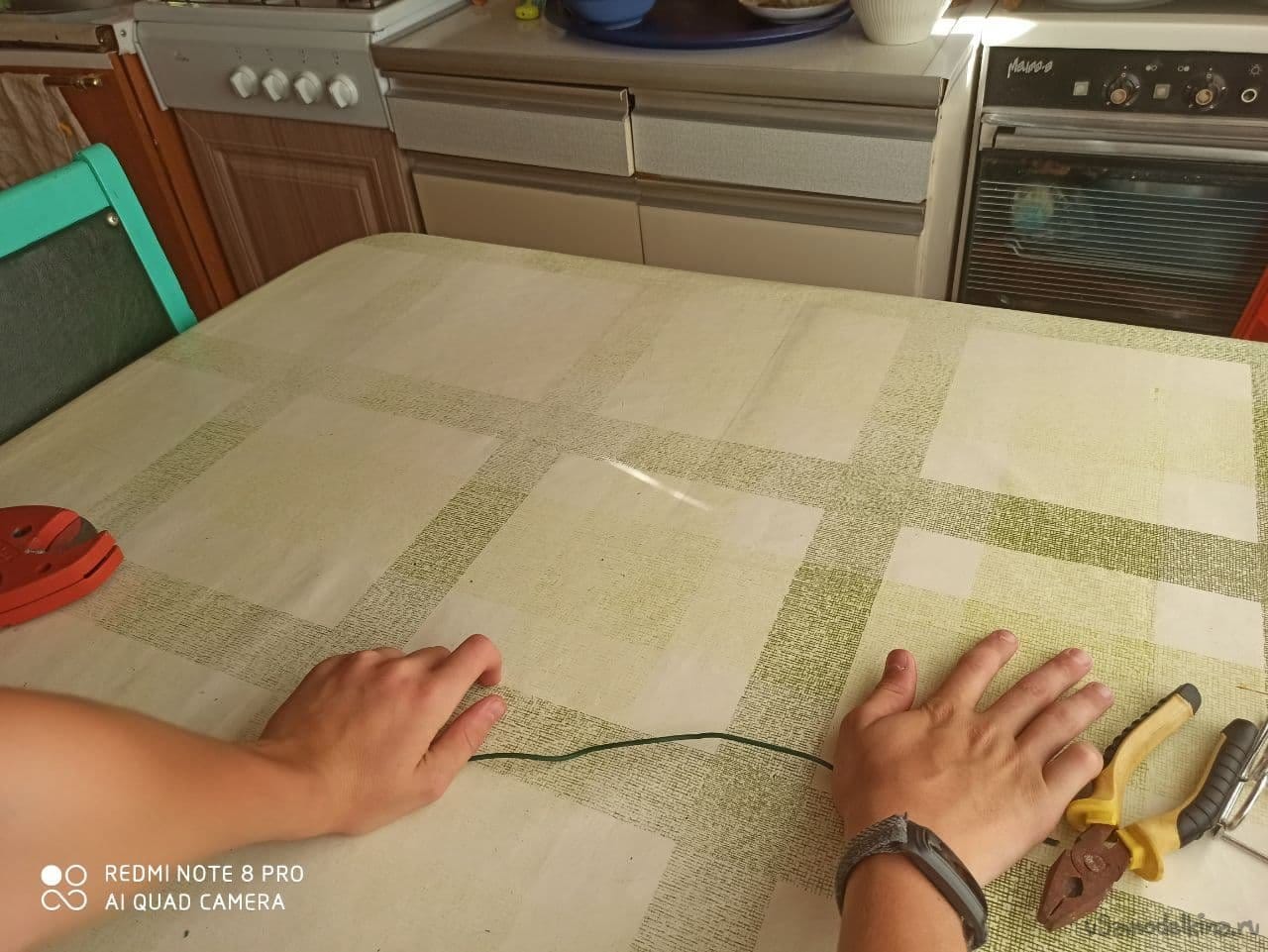 < a href = "https://usamodelkina.ru/uploads/posts/2021-07/1626192953_9.jpg" rel = "prettyPhoto">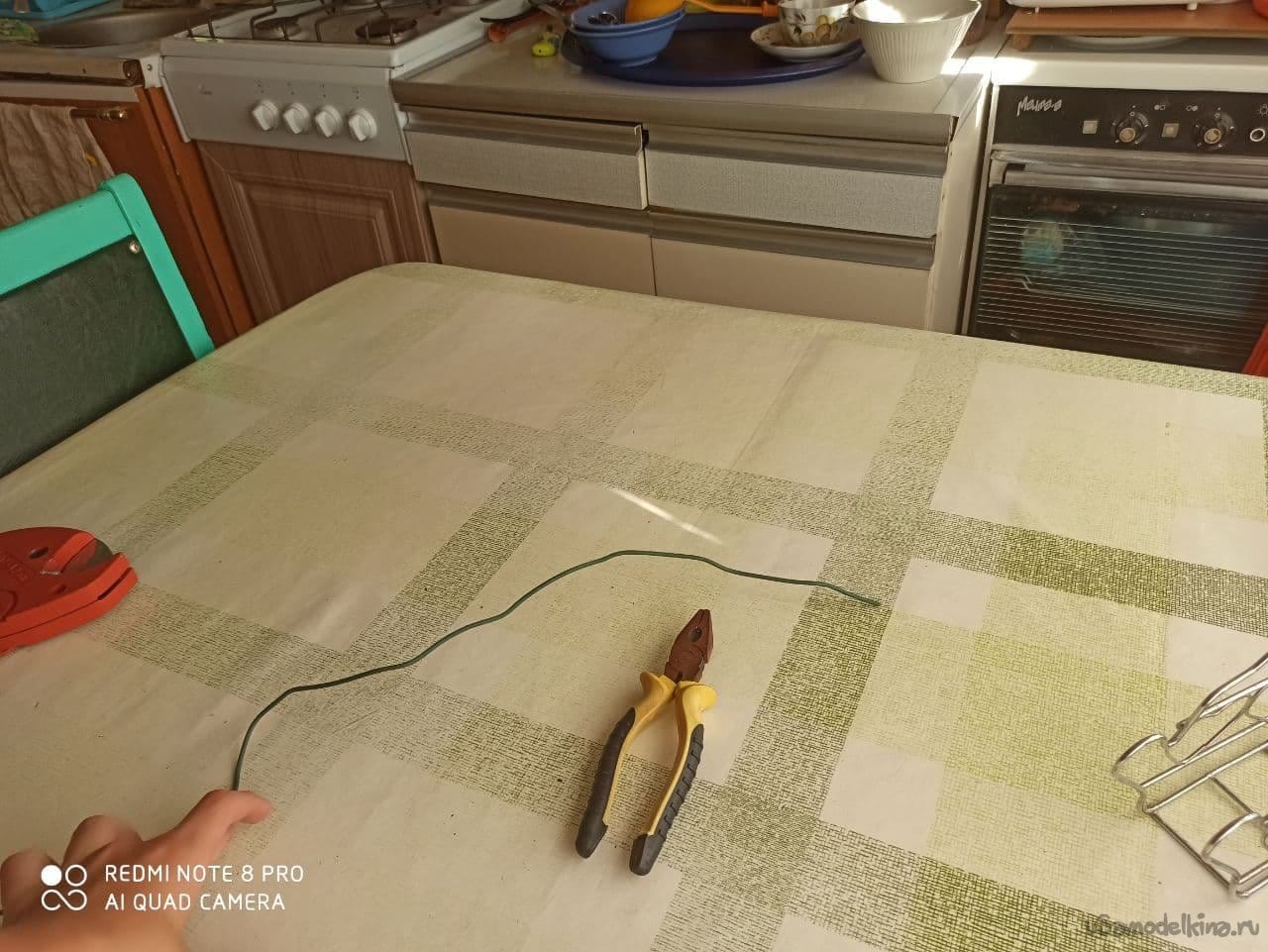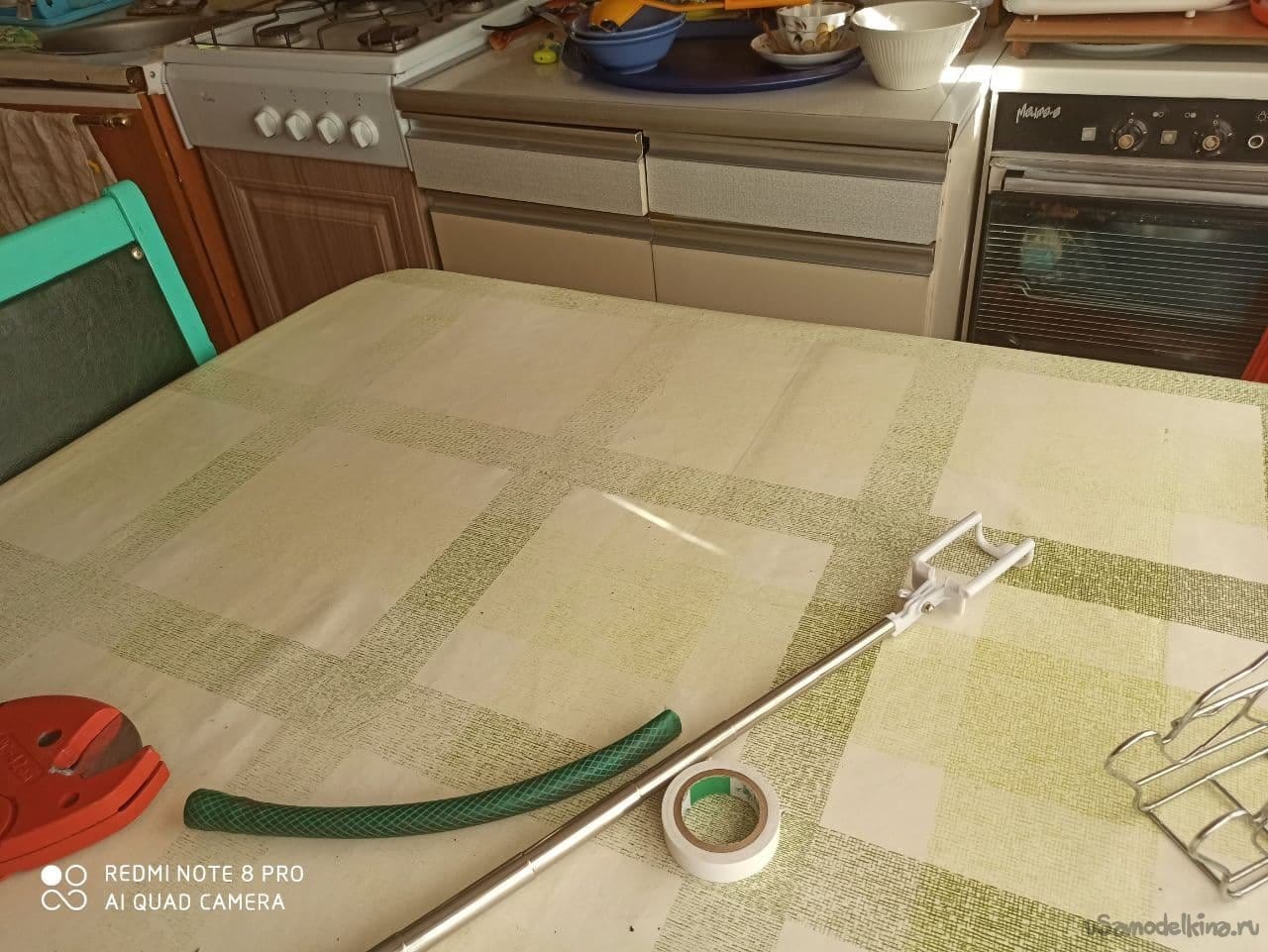 < a href = "https://usamodelkina.ru/uploads/posts/2021-07/1626192954_11.jpg" rel = "prettyPhoto">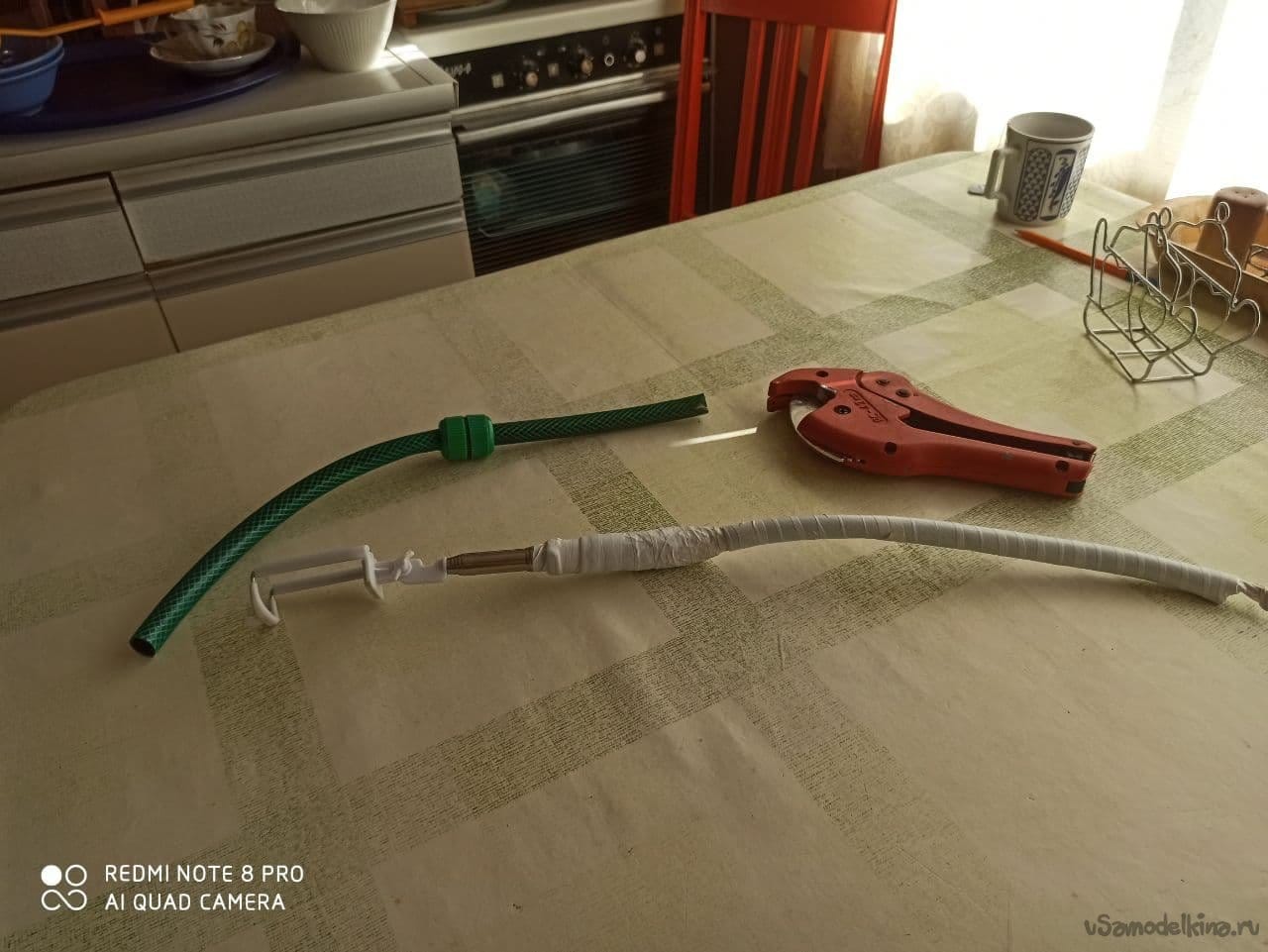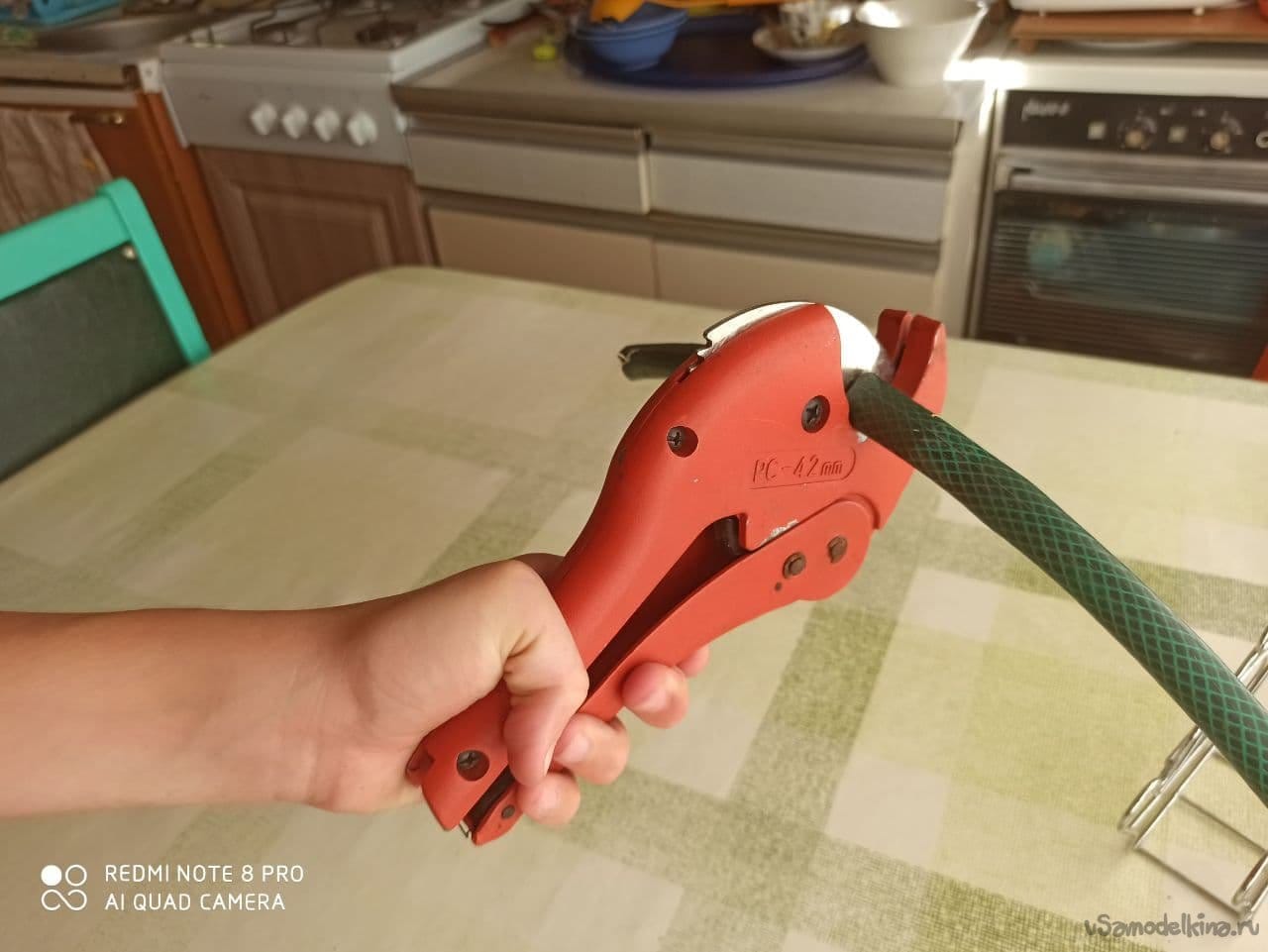 < a href = "https://usamodelkina.ru/uploads/posts/2021-07/1626192954_13.jpg" rel = "prettyPhoto">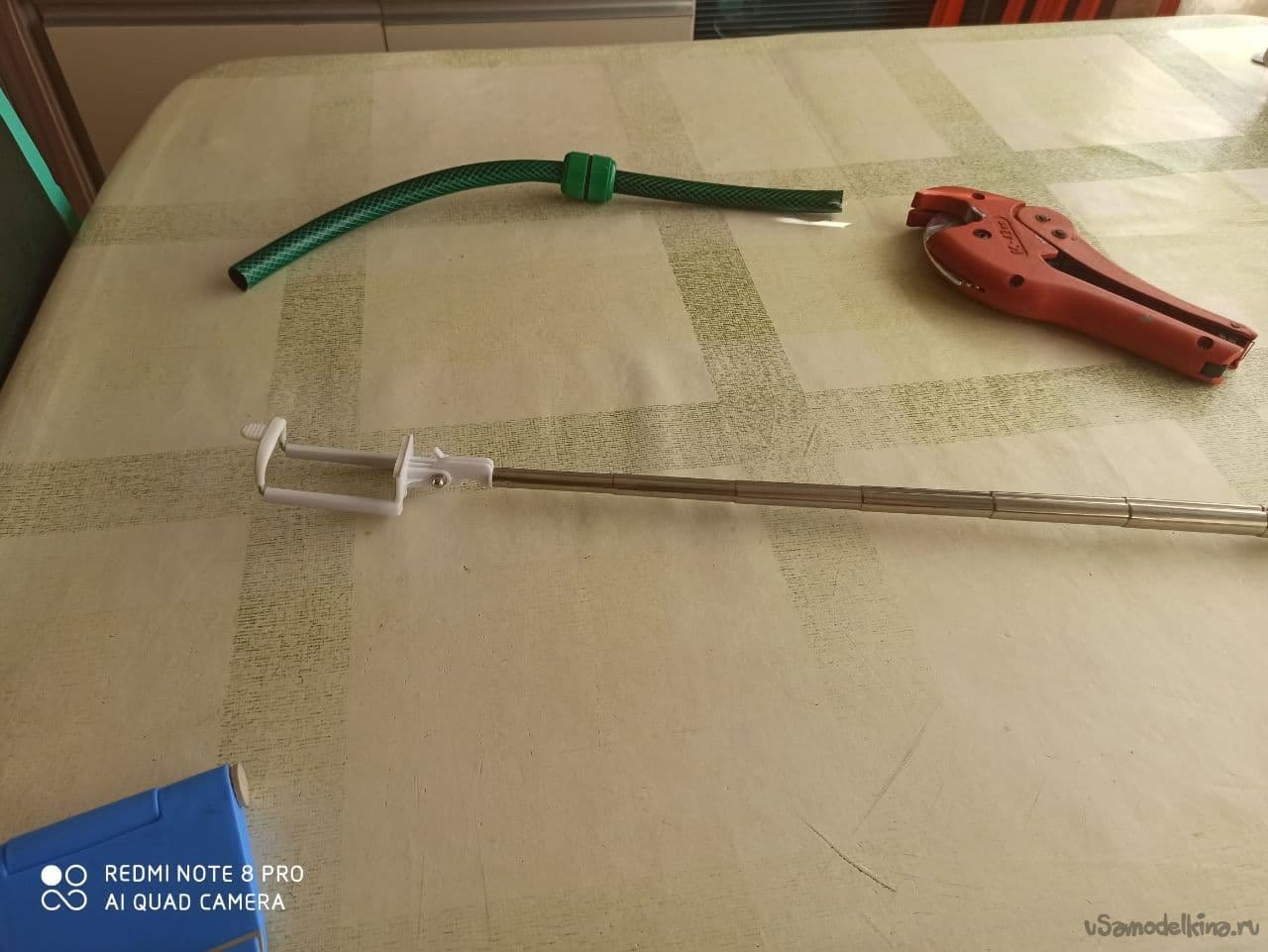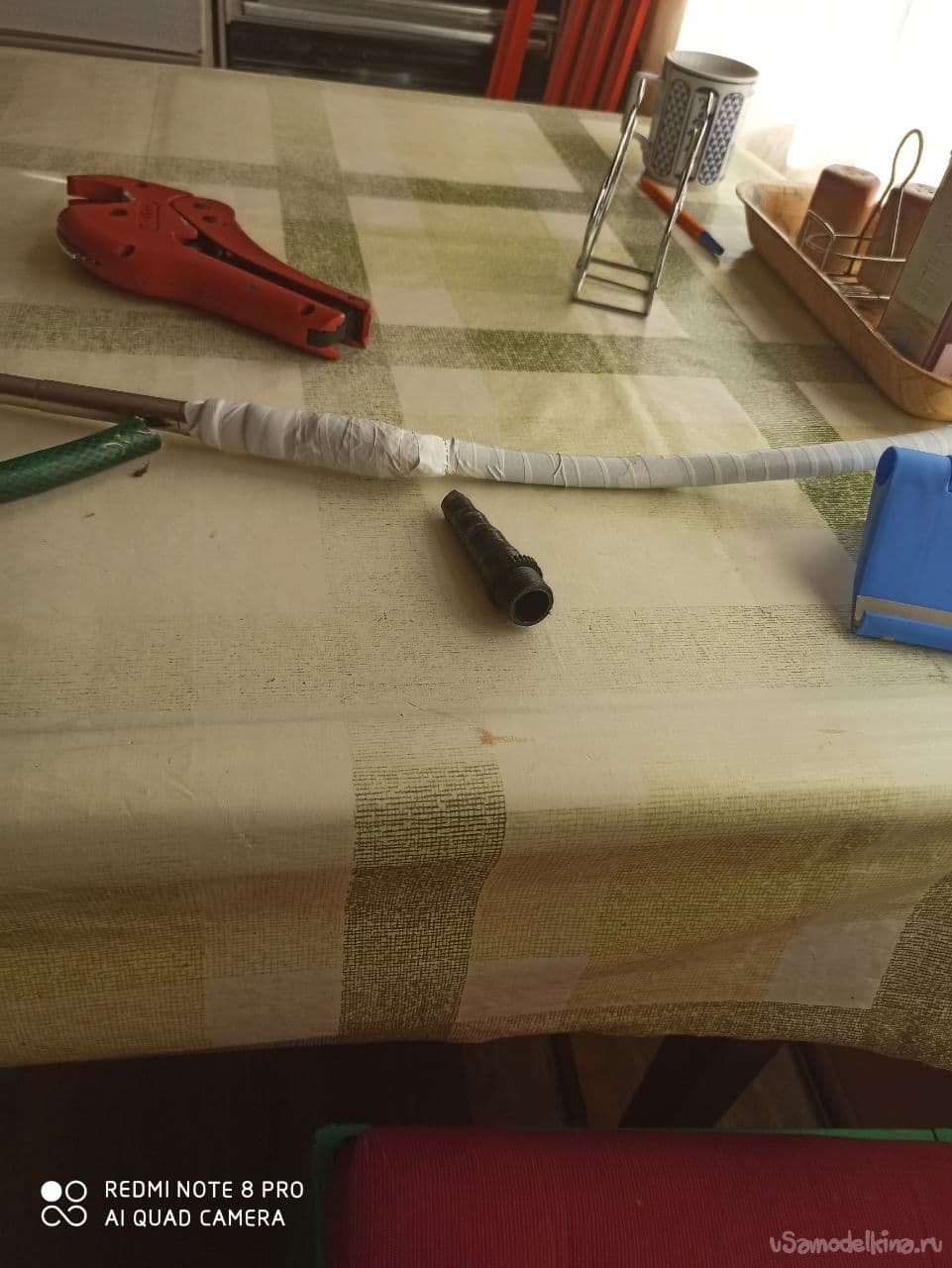 < a href = "https://usamodelkina.ru/uploads/posts/2021-07/1626192955_15.jpg" rel = "prettyPhoto">