DIY
Wooden toy timber truck
Boys love cars in all forms. They are interested in reading about them and looking at photographs, playing and driving real cars. They themselves make toy cars from everything that is at hand – from paper, plasticine, wood.
Let's try to make an interesting toy car.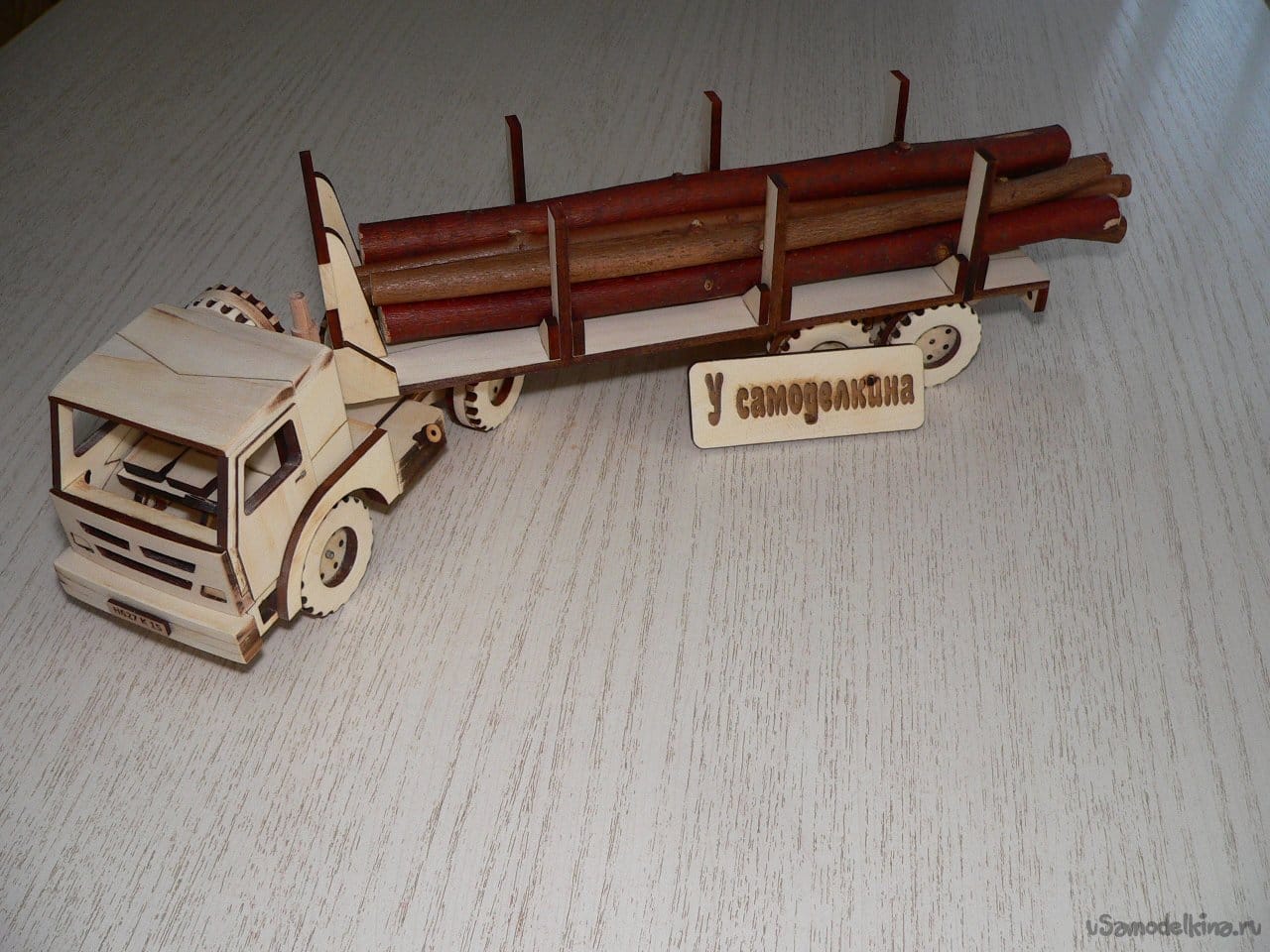 Materials and tools (for advanced):
-Slifting machine;
-Band-sawing machine;
-Grinder;
-Drilling machine;
-Laser cutting machine
-Drill;
-Circular saw;
-Wood;
-Wire with a diameter of 3 mm;
-Joiner's glue;
-Pencil;
-Super-glue;
-Clamps.
If all this set is not there – this is not a reason to stop.
You can do at a minimum with the following:
-Hand jigsaw;
-Plywood or planks 3-5 mm thick;
-Wire with a diameter of 3 mm (for axes);
-Drill;
-Pencil;
-PVA glue;
-Sanding paper.
We start work with a drawing.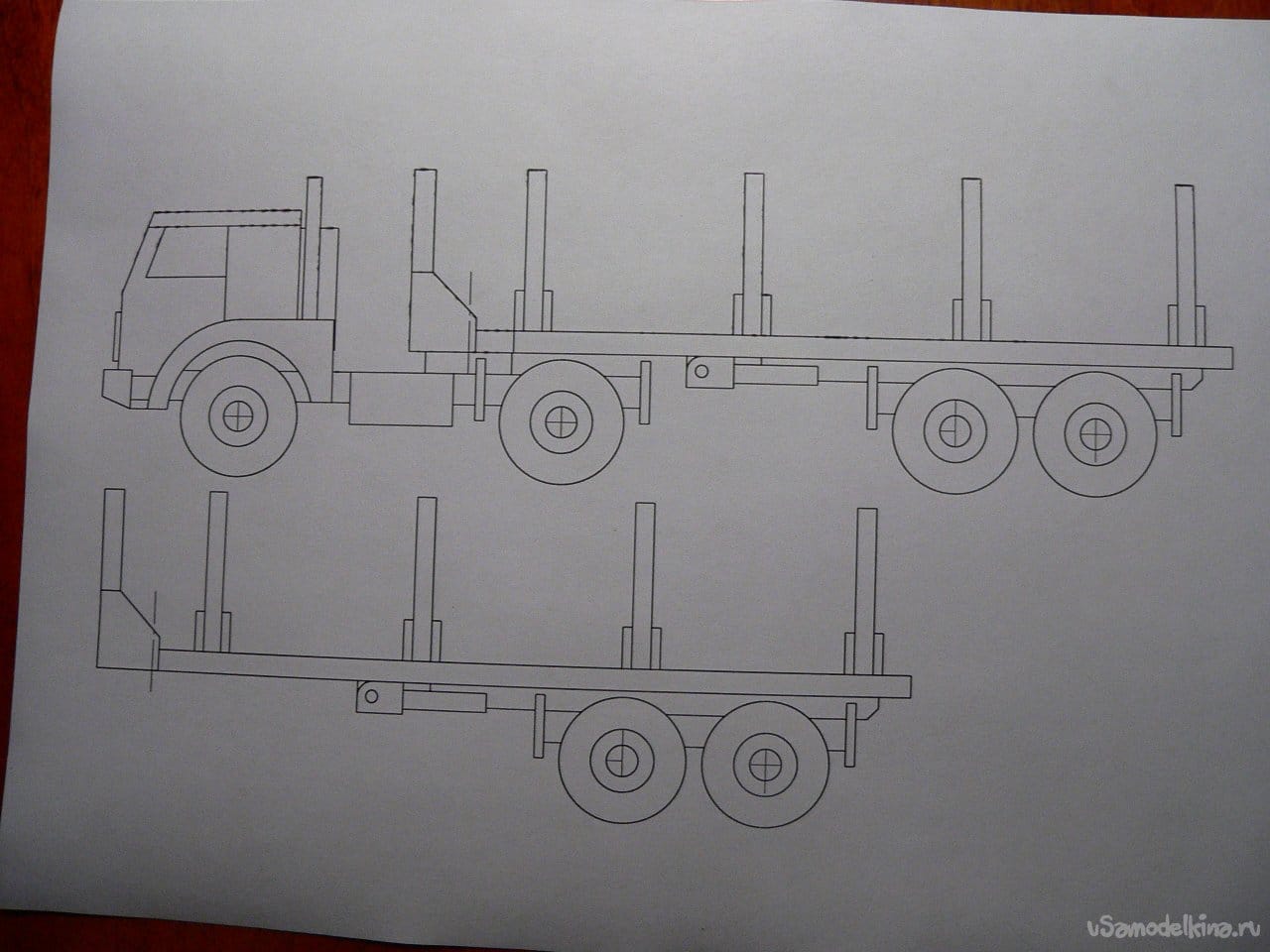 All parts of the future car are cut out of plywood or thin boards (5 mm thick). This can be done with a jigsaw or using modern technology – with a laser.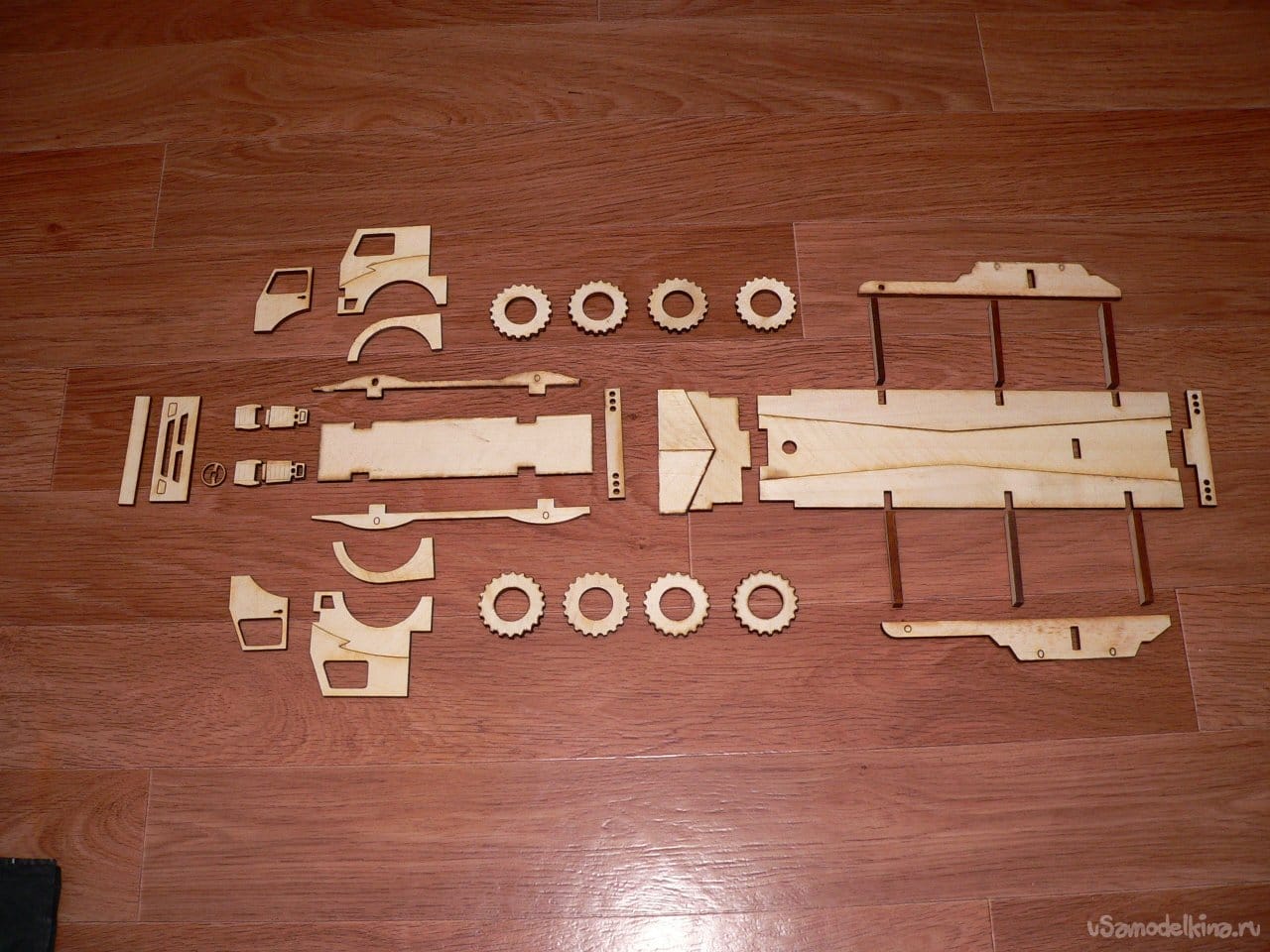 Mandatory procedure – grinding of cut parts. This can be done with a simple grinder.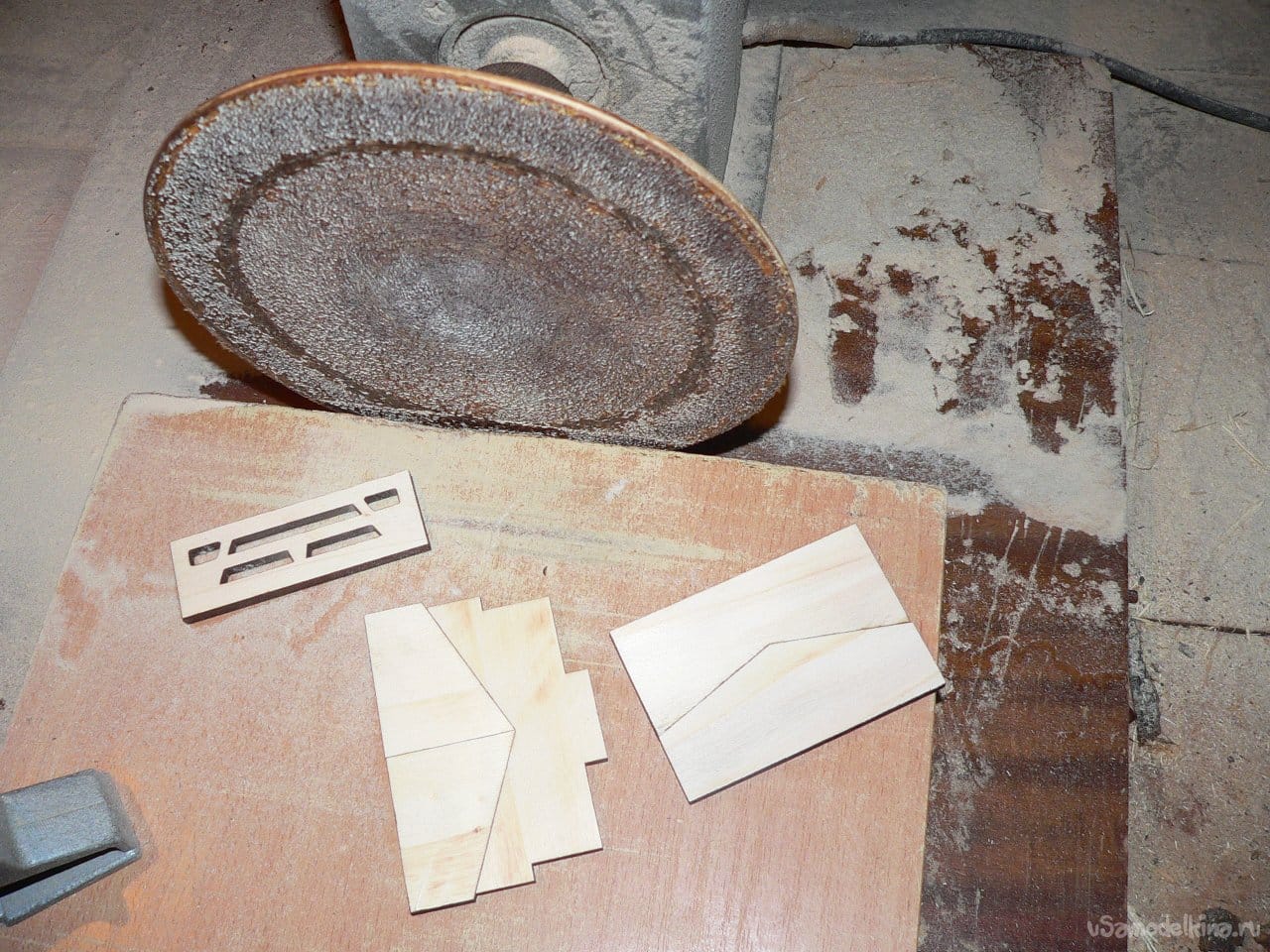 We start assembly with the frame. Since the car will be with a trailer, two separate frames must be glued together.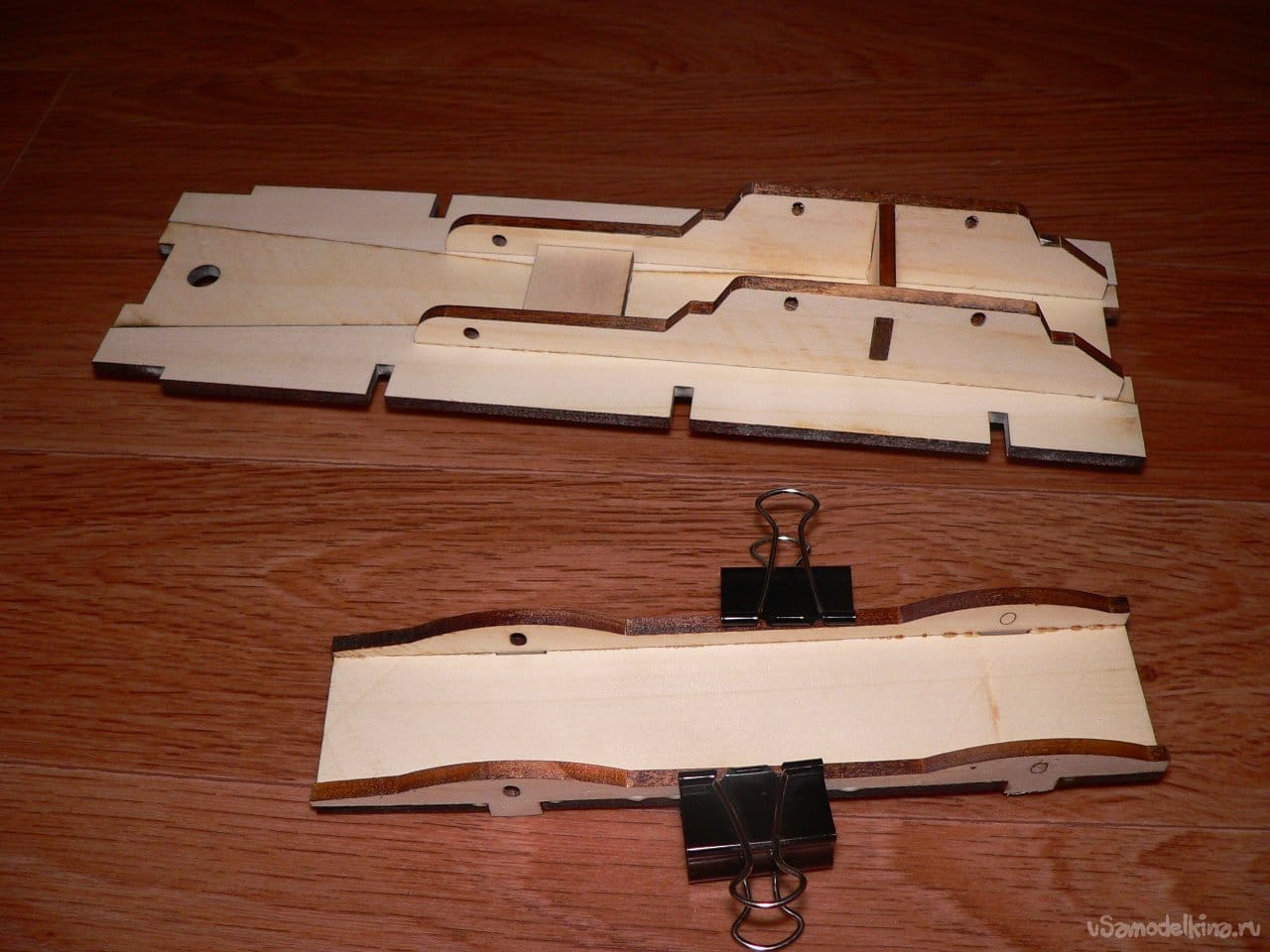 The next stage is the cabin tractor.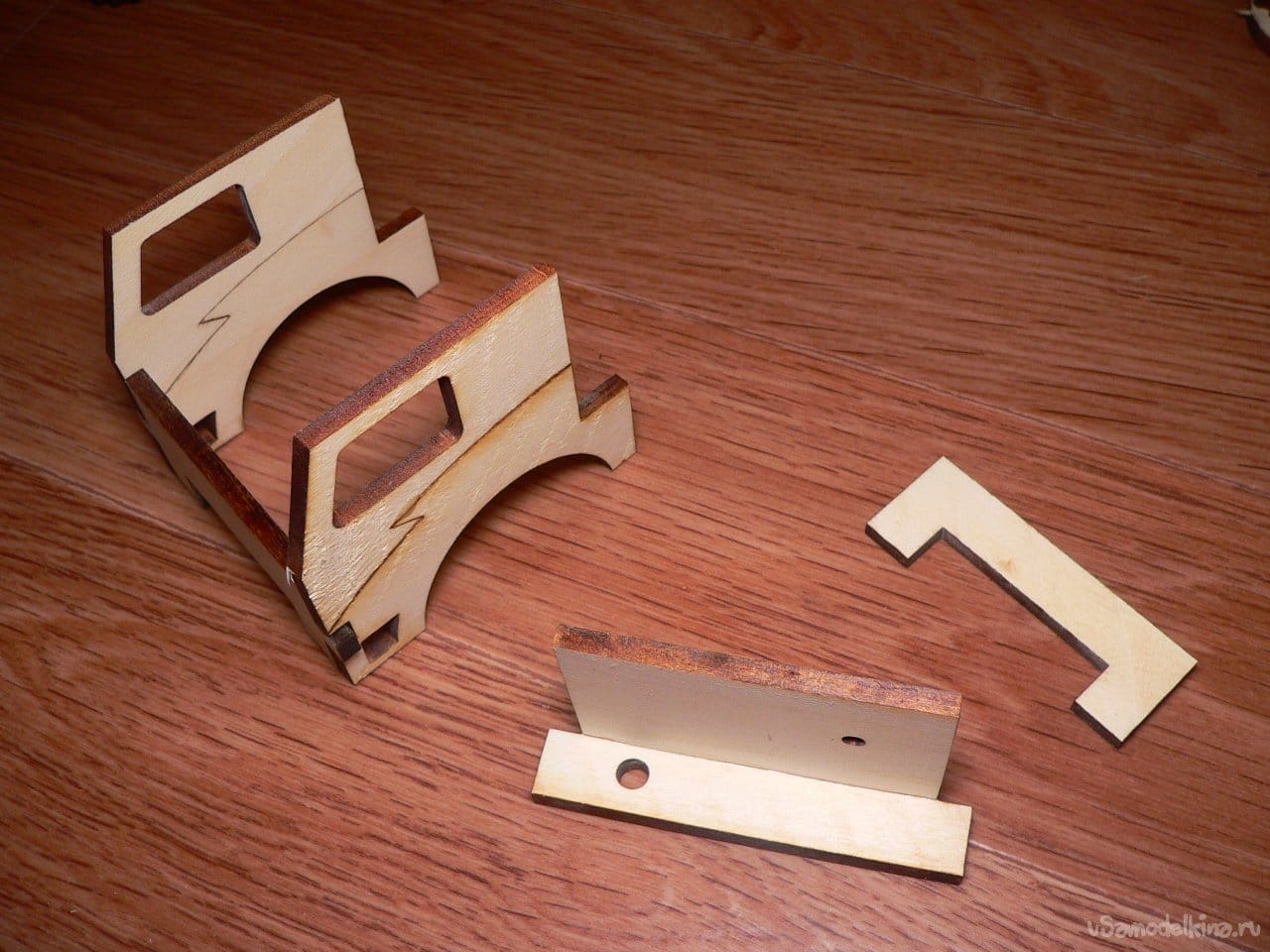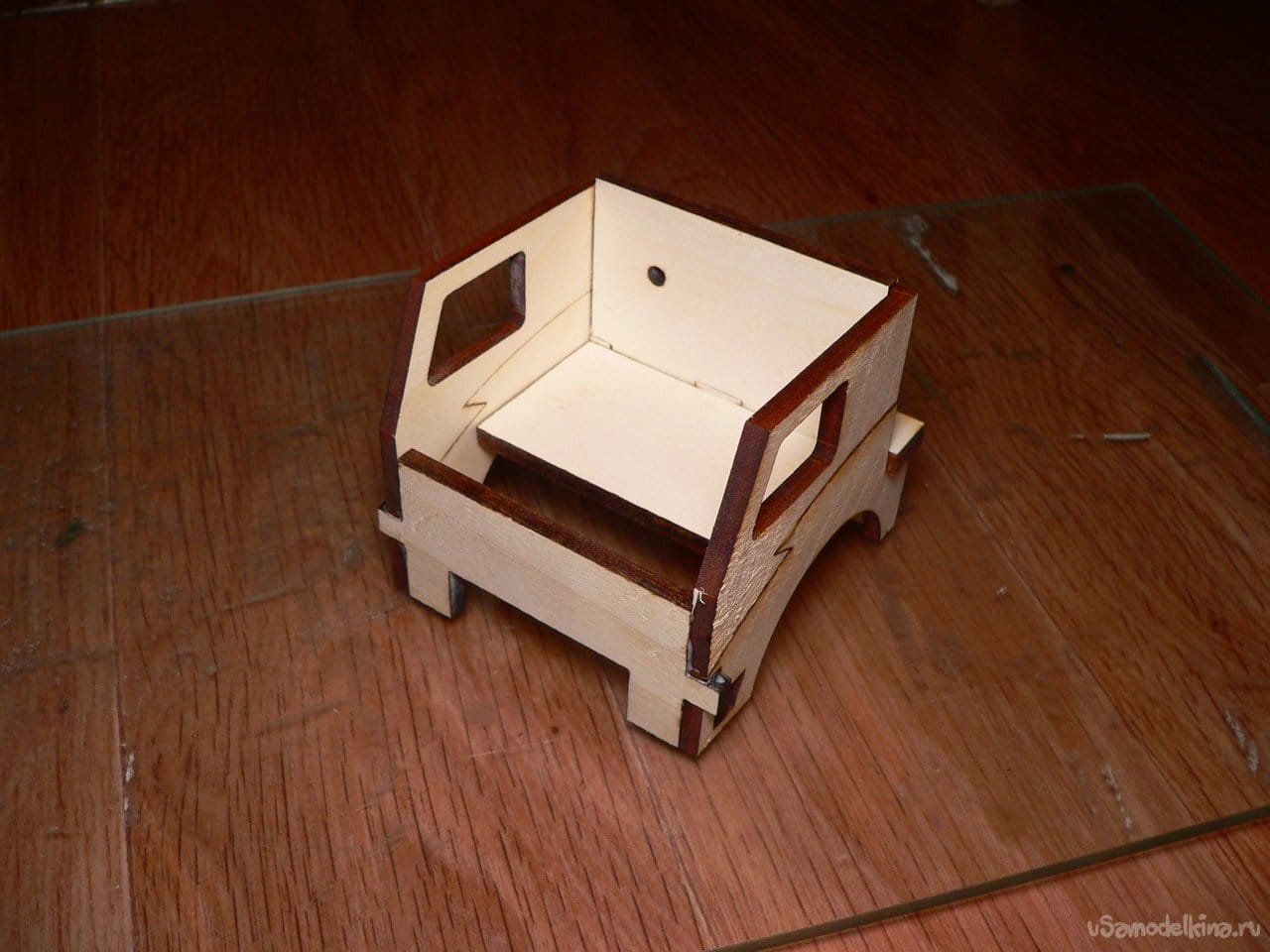 We equip the cabin with seats and a steering wheel.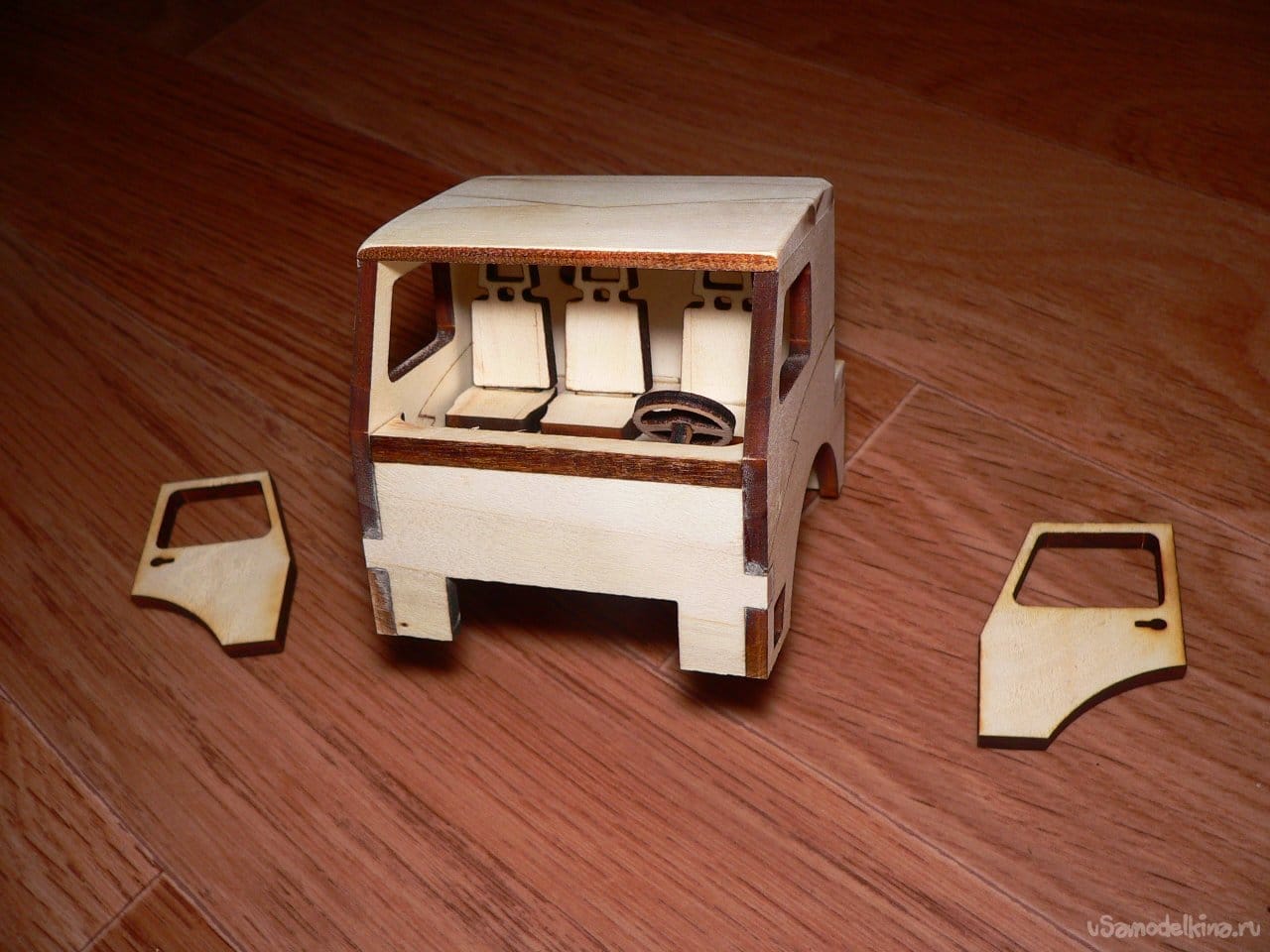 Hanging doors and radiator grill, mount the fenders. Before this, it is necessary to grind the outer surfaces of the cab. The front panel of the cab with a radiator grill is rounded. We process all sharp corners and edges with sandpaper. This is for greater safety and so that in the future, the wood is less chipped.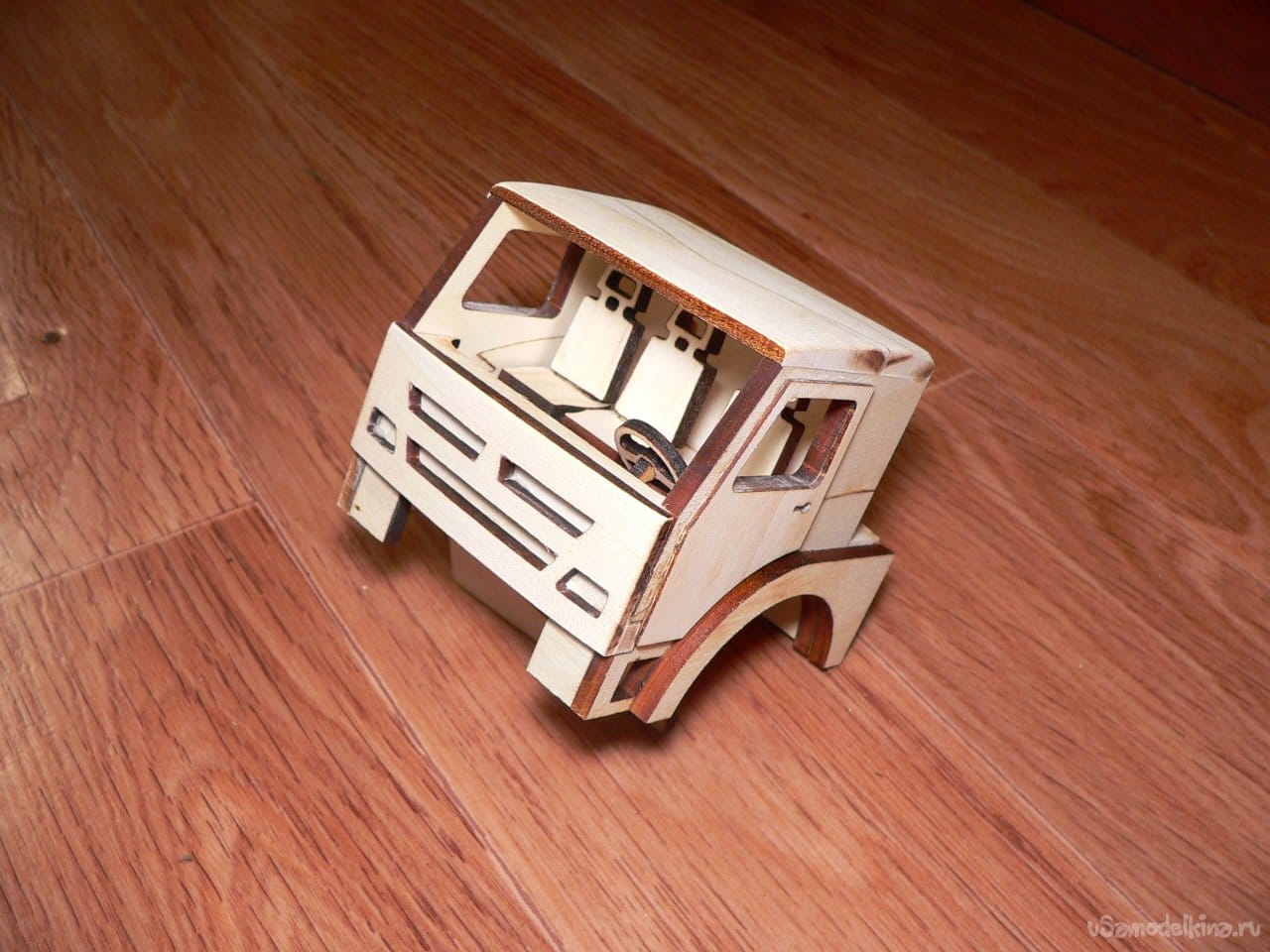 The trailer also needs attention. For the convenience of gluing parts at right angles, you can use a massive metal plate with smooth edges at an angle of 90 degrees.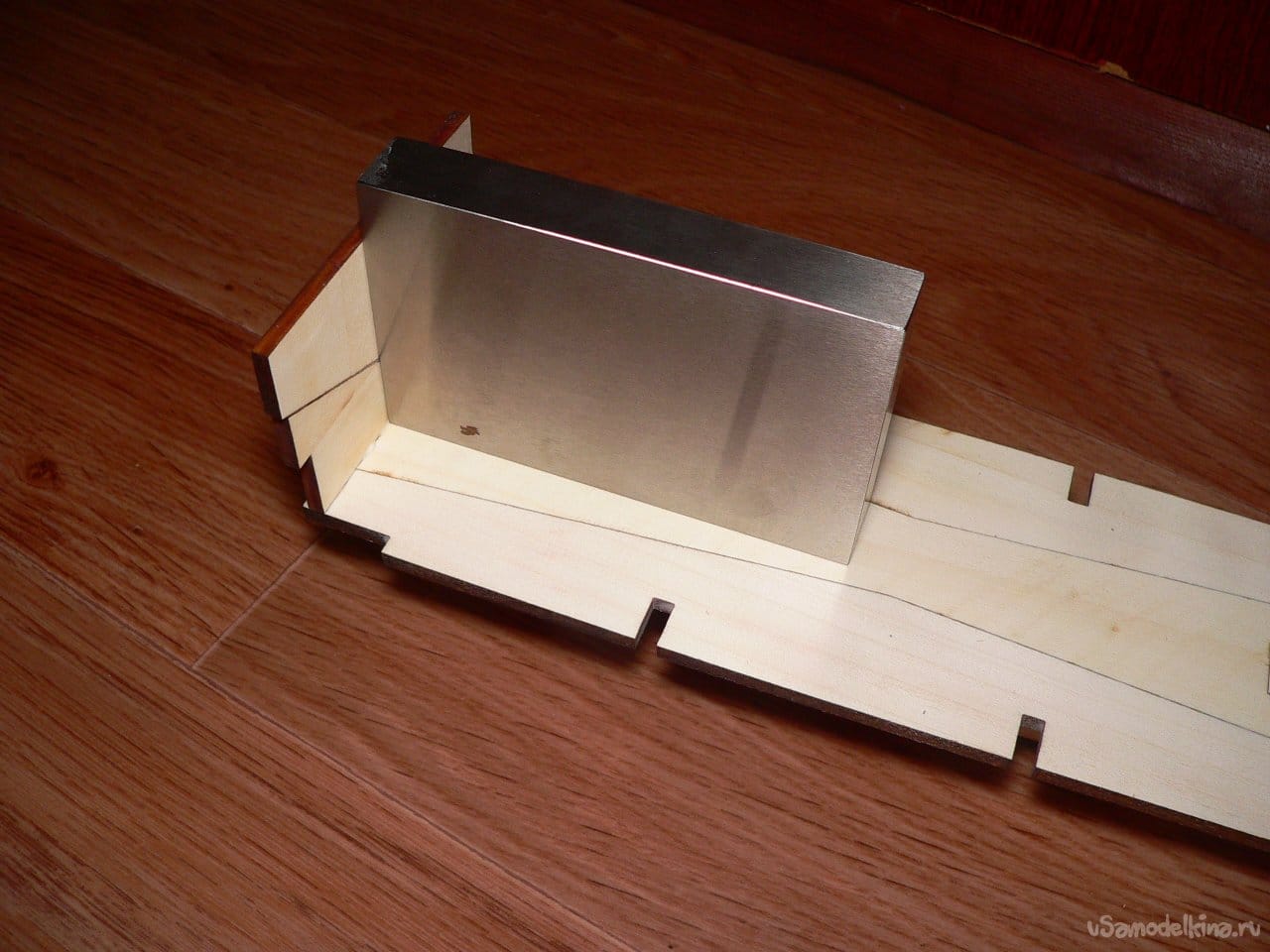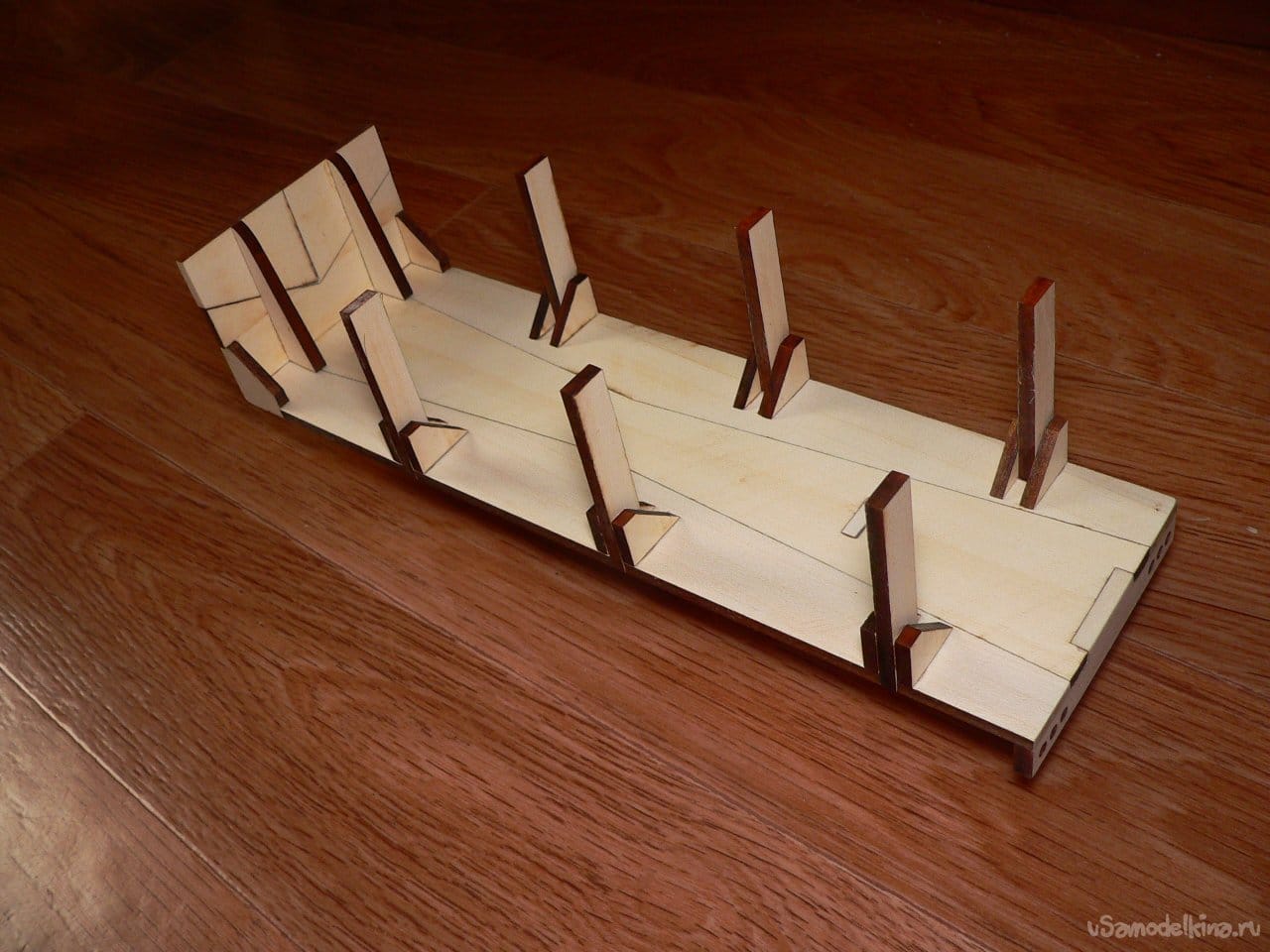 What if the car could move, it is necessary to make wheels. Our road train requires 9 wheels (including a spare). It is better to turn the wheels on a lathe, but other methods can be applied. For example, cut out round pieces of plywood and then glue them. In any case, it is advisable to finally turn them off using the same lathe or electric drill.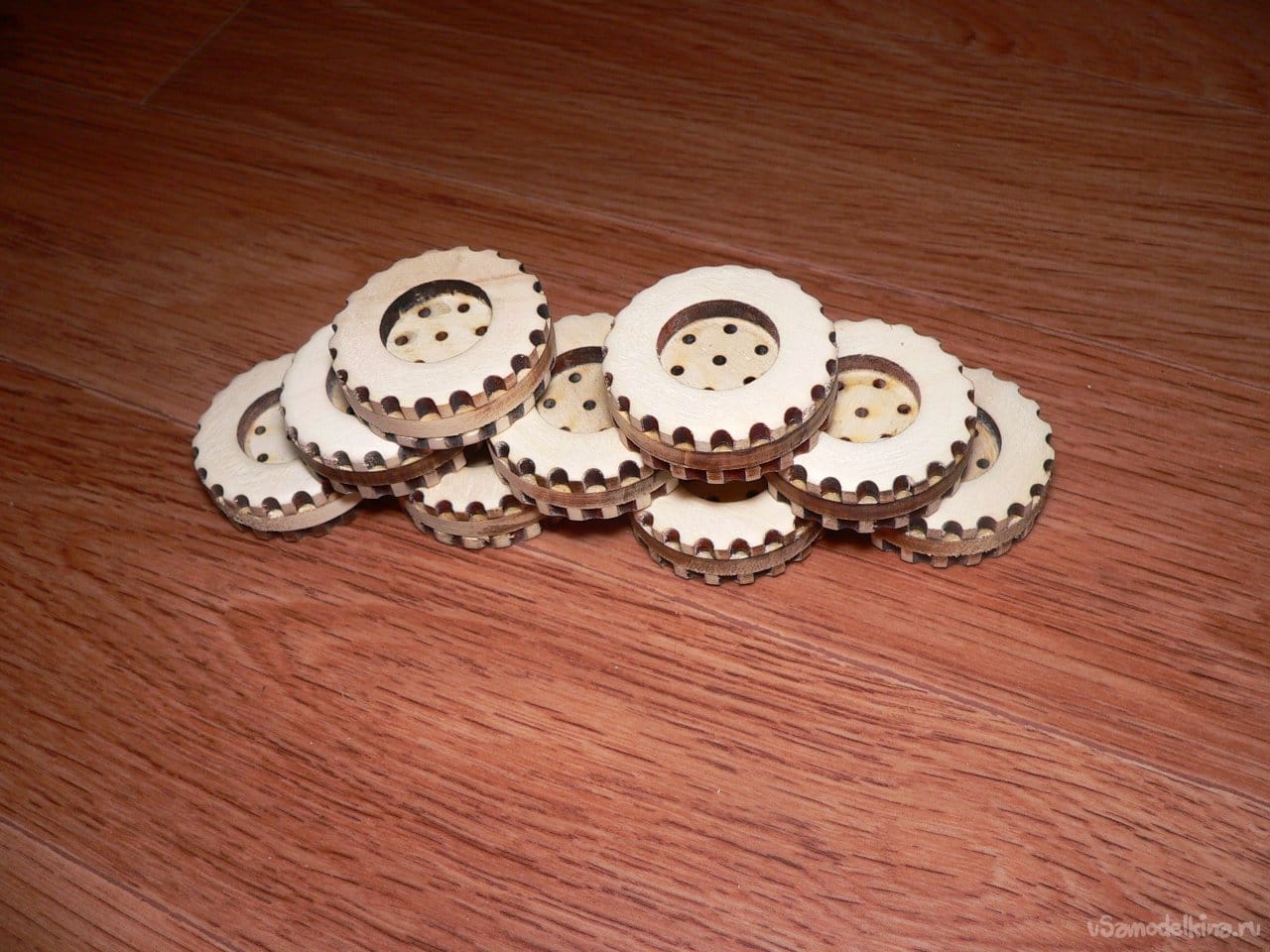 Axles can be made from wire 3 mm thick.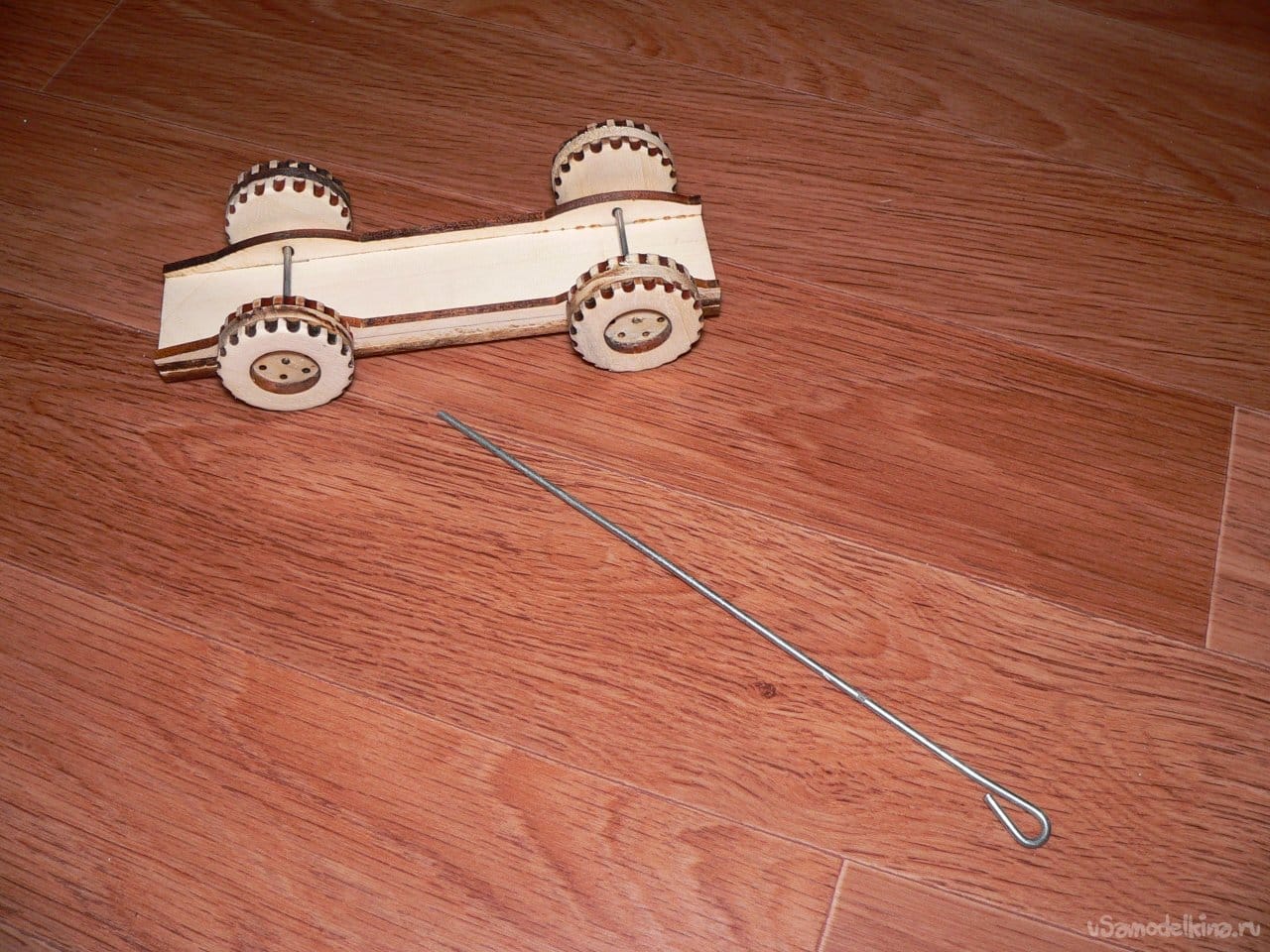 Tractor -the timber carrier works in difficult conditions away from roads and gas stations, so it cannot do without two voluminous fuel tanks.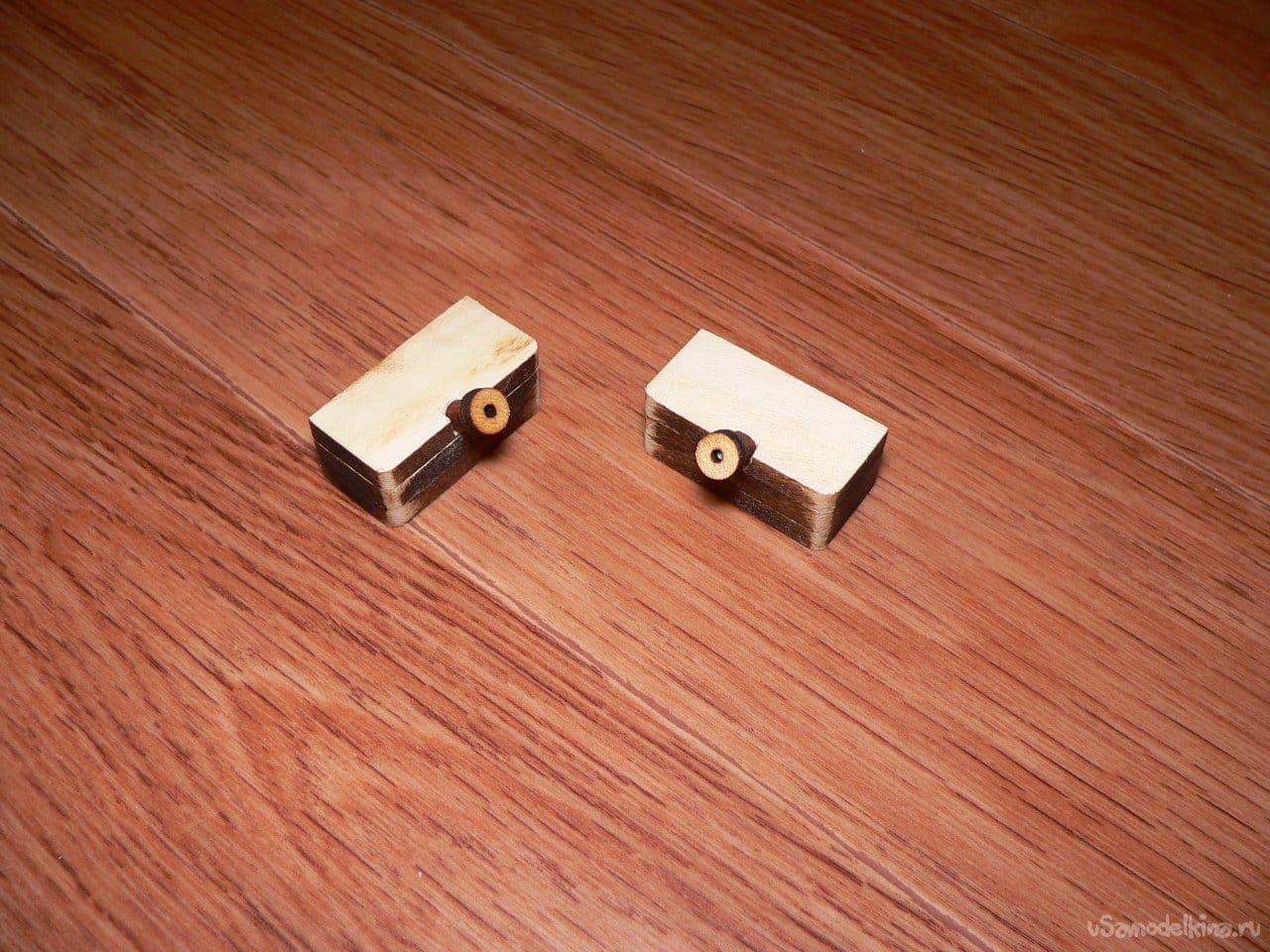 Now you can start assembling. We glue the cab to the frame and install the bumpers, the spare wheel and the exhaust pipe.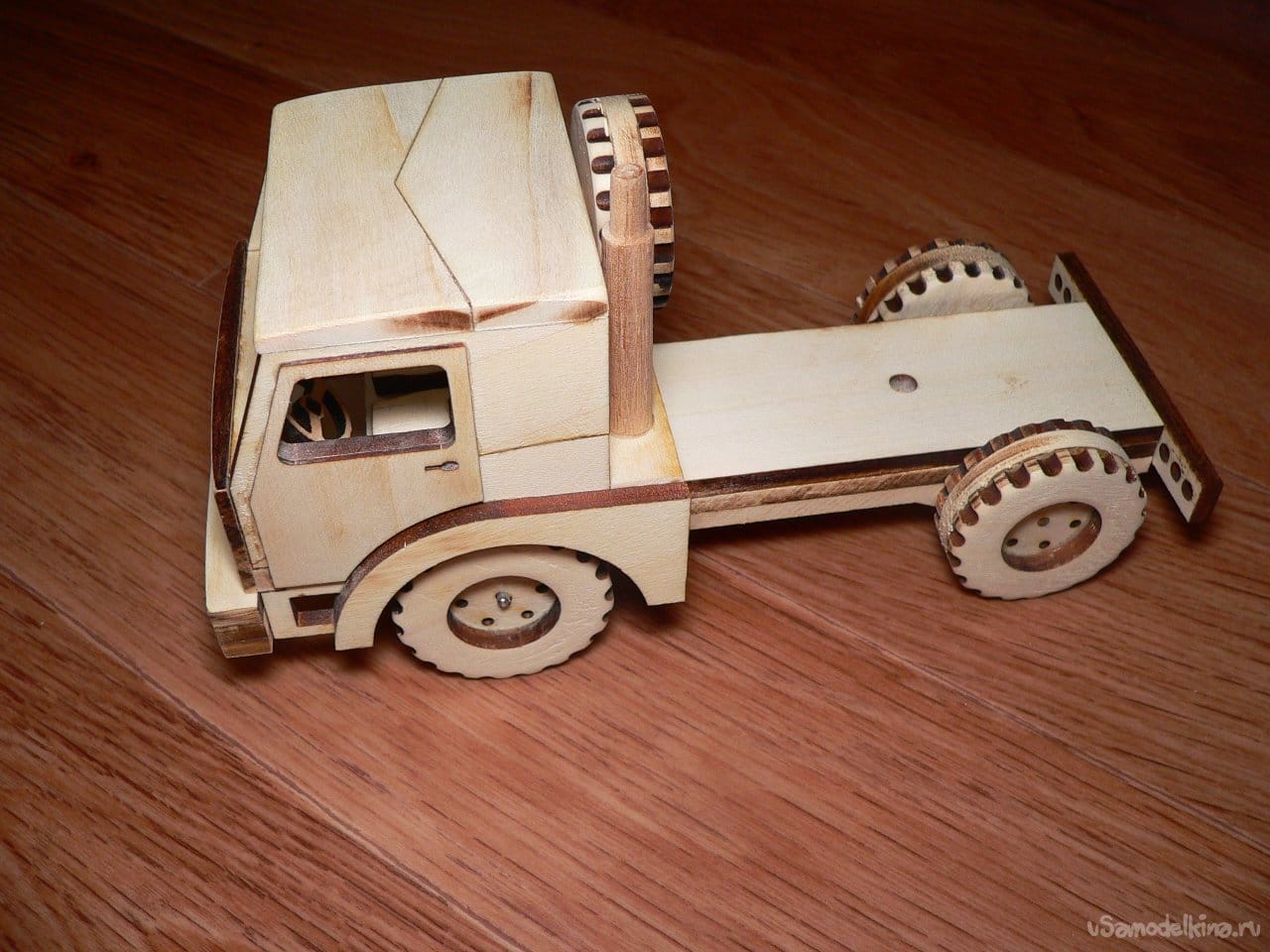 Bucks also take their place. A tractor cannot do without a tow hitch.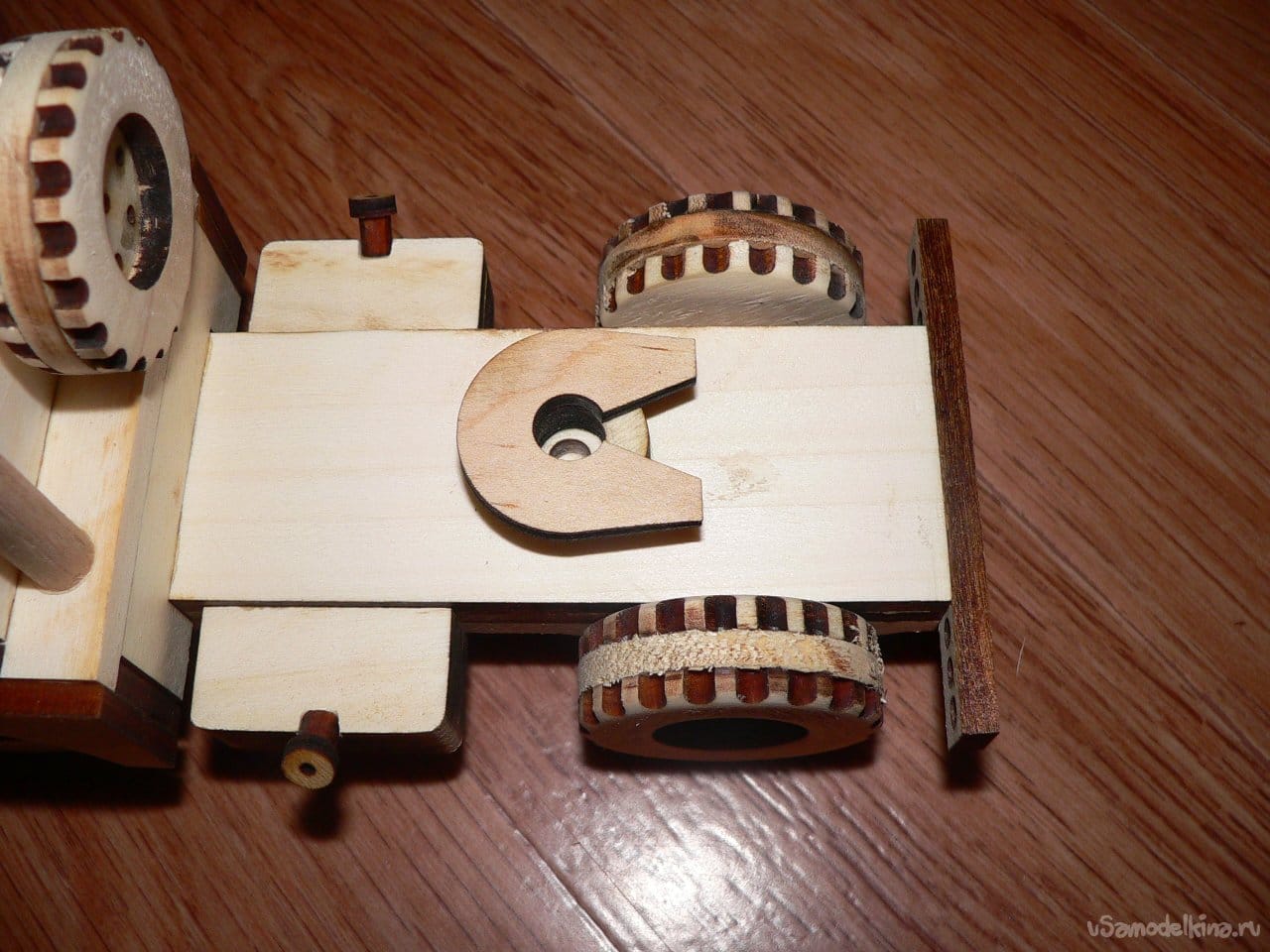 A trailer without a tractor can put on the folding stops.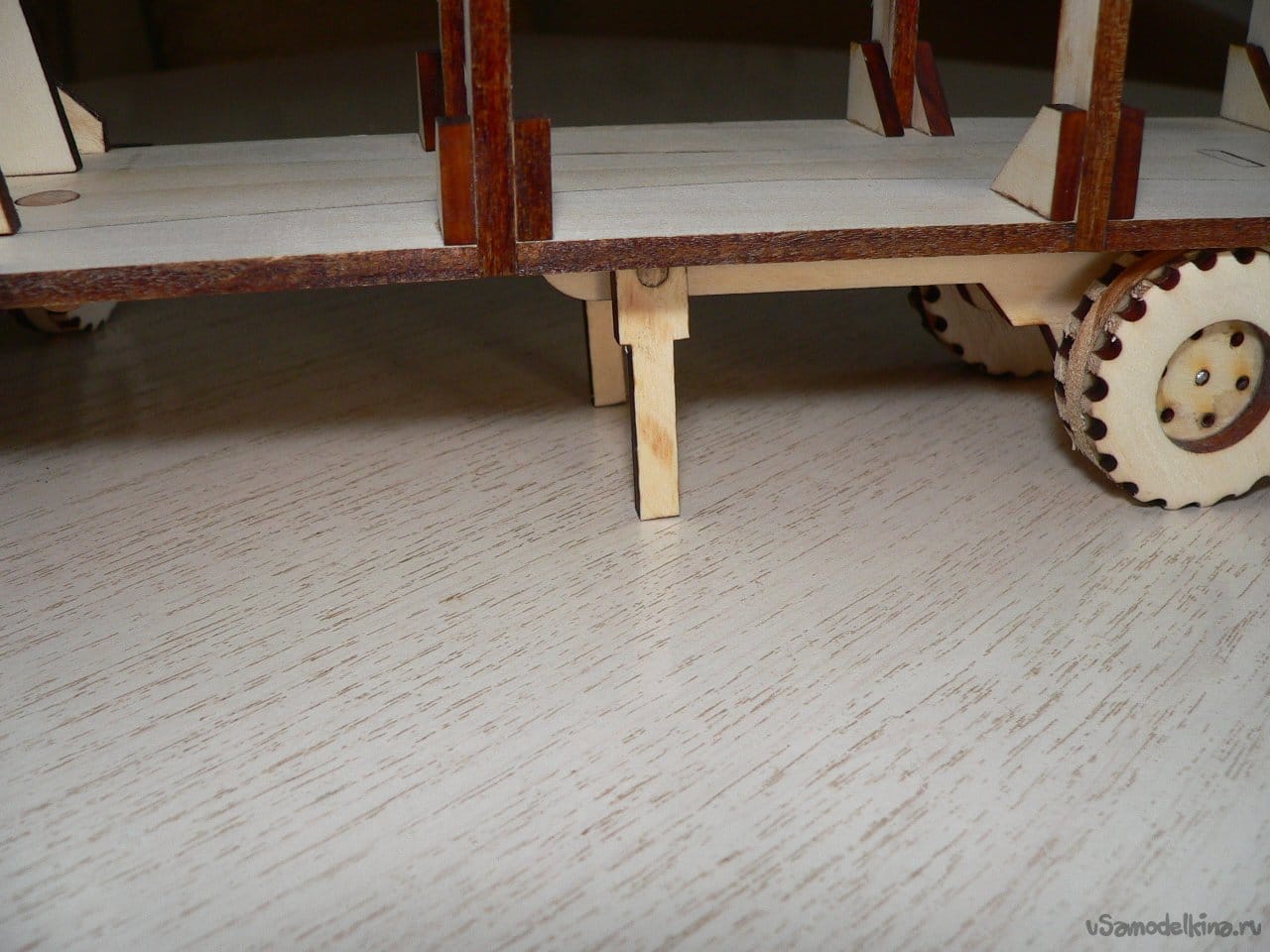 Almost everything is ready. It remains to attach the numbers and you can hit the road.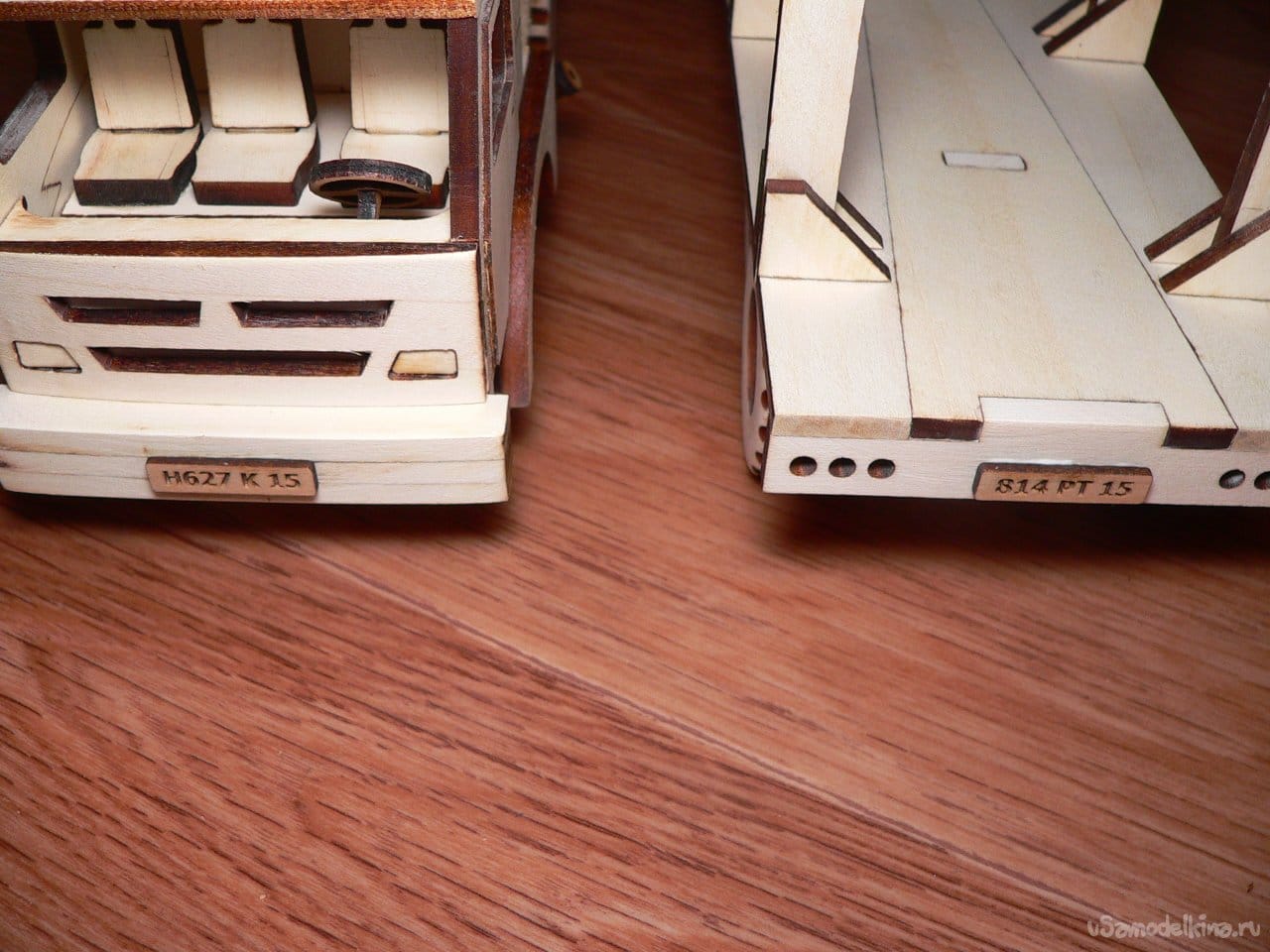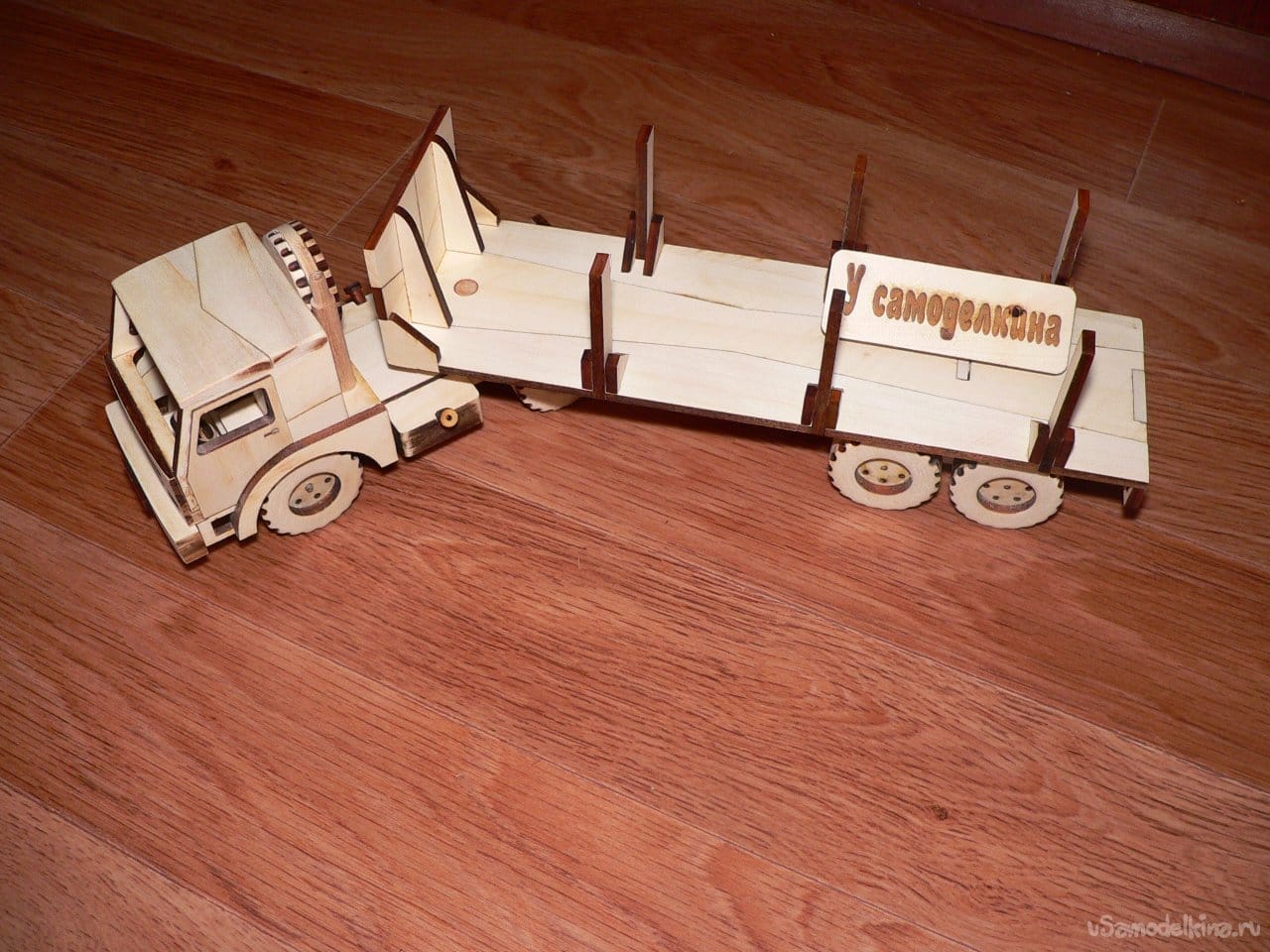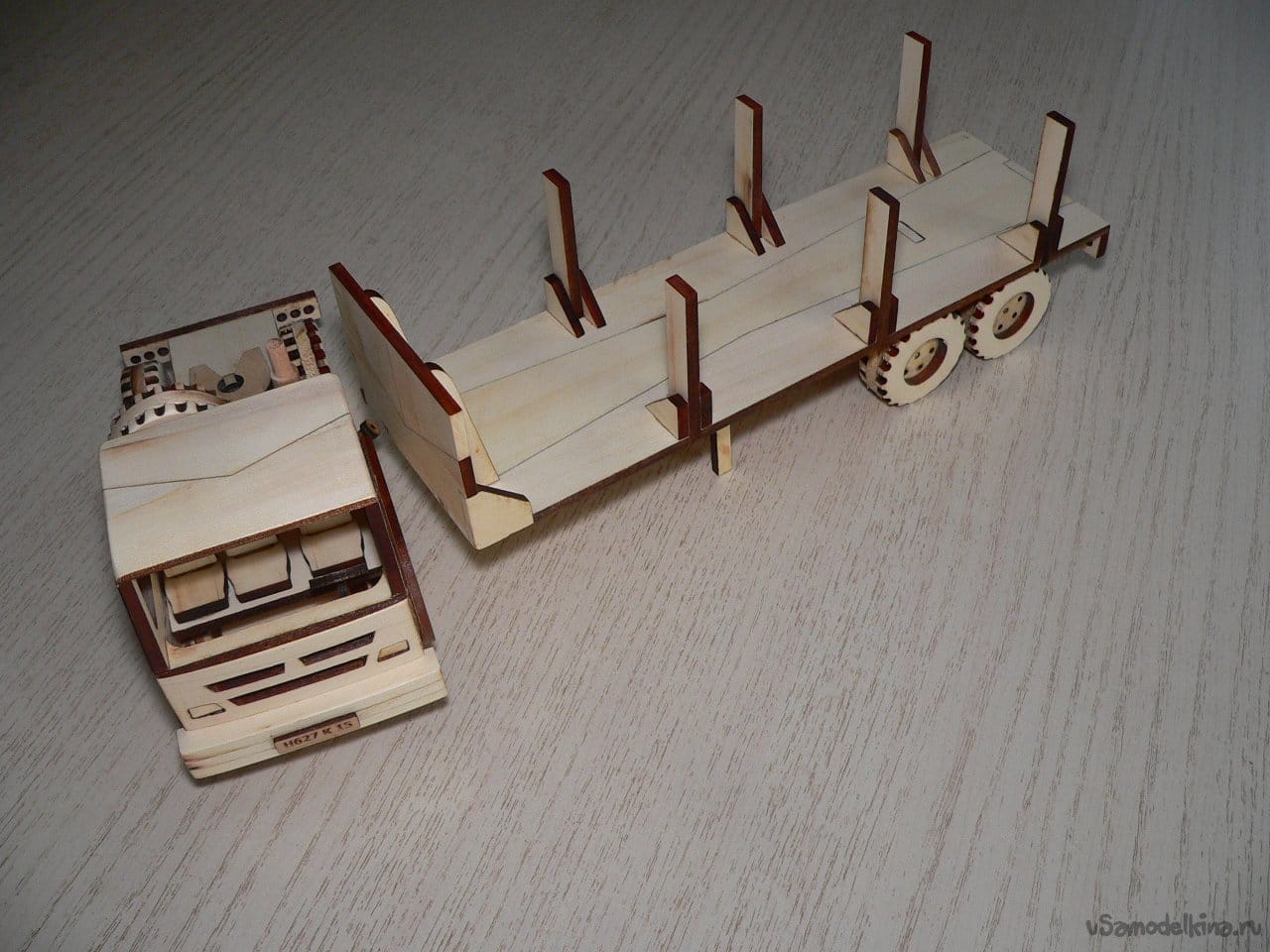 I will sell this homemade product or make to order … Email me or leave comment for discussion details.