DIY
We make a system for collecting chips (pneumos) for a carpentry workshop
Hello, dear readers and homemade products!
As you know, a large amount of wood dust and shavings is formed in the carpentry workshop, and it has to be constantly removed. Quite often, craftsmen install a central dust removal system with a cyclone filter – this allows you to connect most machines to it, and reduce the amount of dust and chips in the room. However, even with such a system, debris will accumulate on the floor, requiring cleaning.
In this article, the author of the YouTube channel "JSK-koubou" will tell you how to make a simple pneumatic bag designed to connect to a central dust extraction system.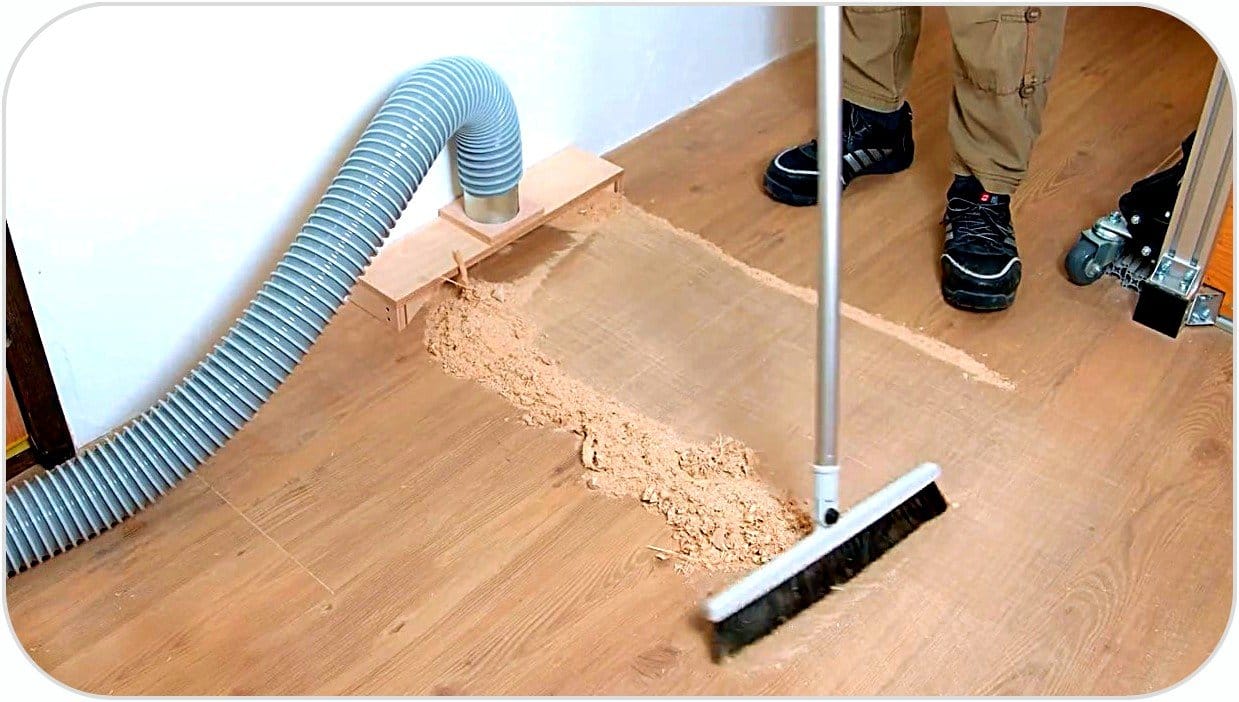 This project is very easy to make, and it can be done quickly enough.
Materials needed for homemade.
– Sheet plywood, wood screws, wood glue
– Round neodymium magnets
– Corner metal brackets
– Furniture mortise nuts
– Corrugated pipe
– Two-component epoxy adhesive
– Double-sided tape.
Tools used by the author.
– Hand router, cutters for wood
– Circular attachment for a router
– Hand circular saw
– Drilling machine
– Screwdriver
– Drills for wood with countersinks
– Drills Forstner
– Bulgarian – 125 mm diamond disc for metal
– Industrial vacuum cleaner – Dremel, milling cutters for dremel
– F-clamps
– Marking planer, pencil.
Manufacturing process.
The master chose 18 mm plywood as the material for this homemade product. You can also use chipboard, MDF trim. The dimensions of the case can be selected individually, in this case the rectangular lid has dimensions of 600 × 100 mm. Parts are cut by a master using a homemade machine based on a hand-held circular saw .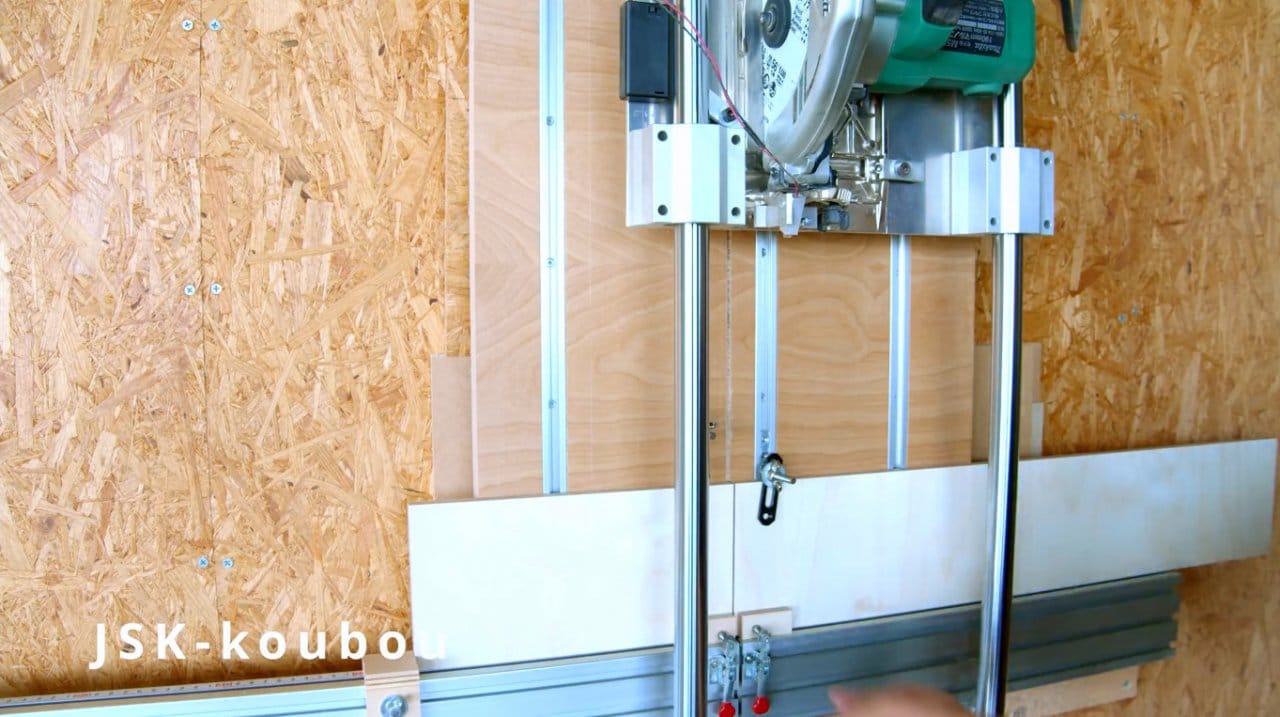 The center is marked on the lid using a planer and a 4-mm hole is drilled in it.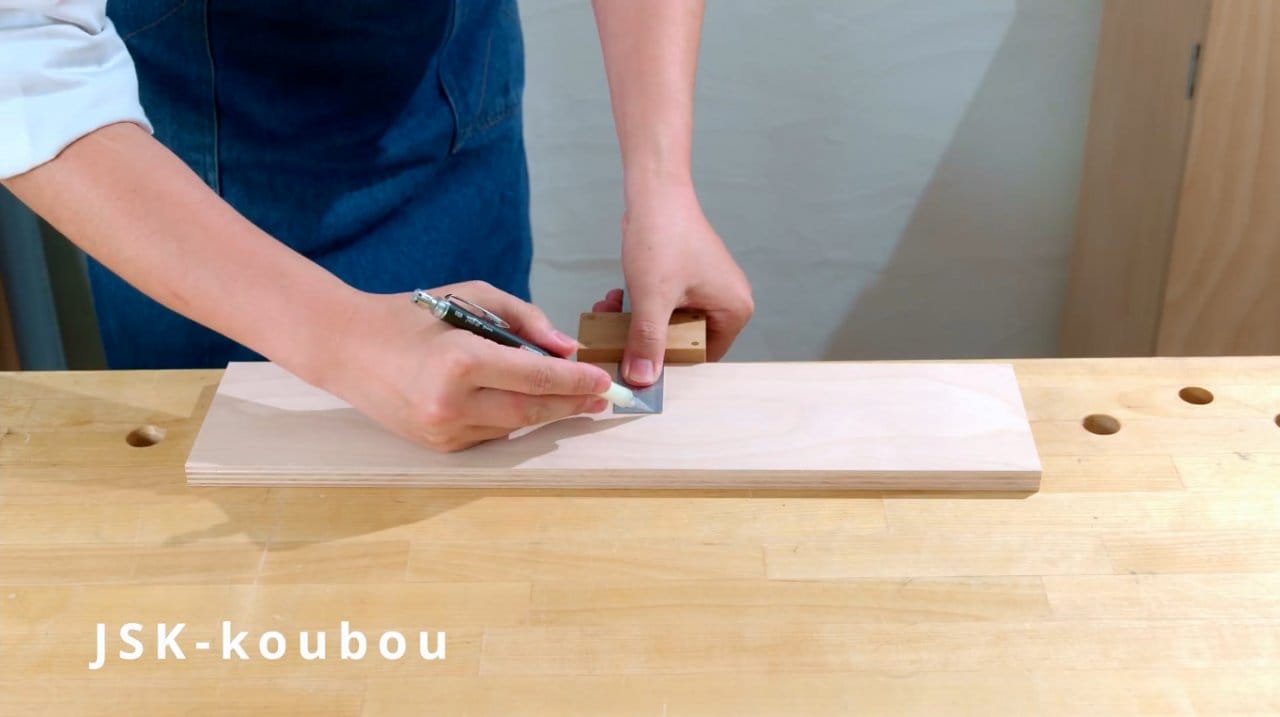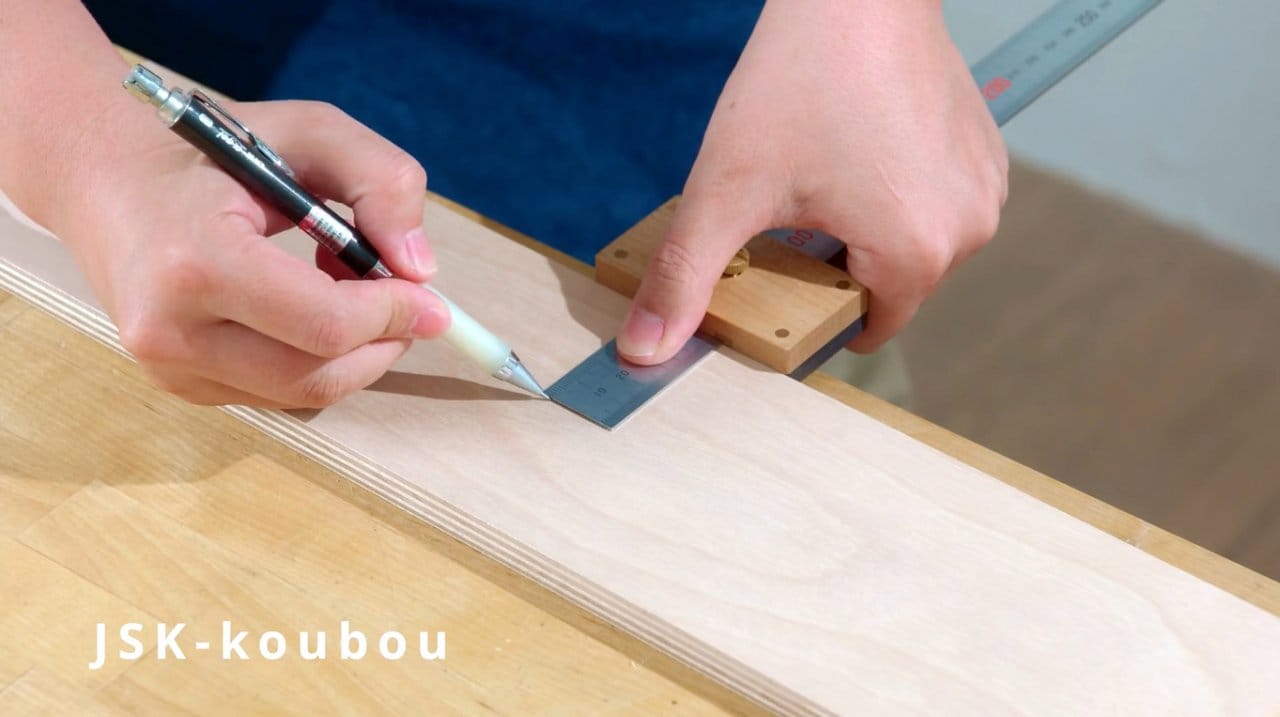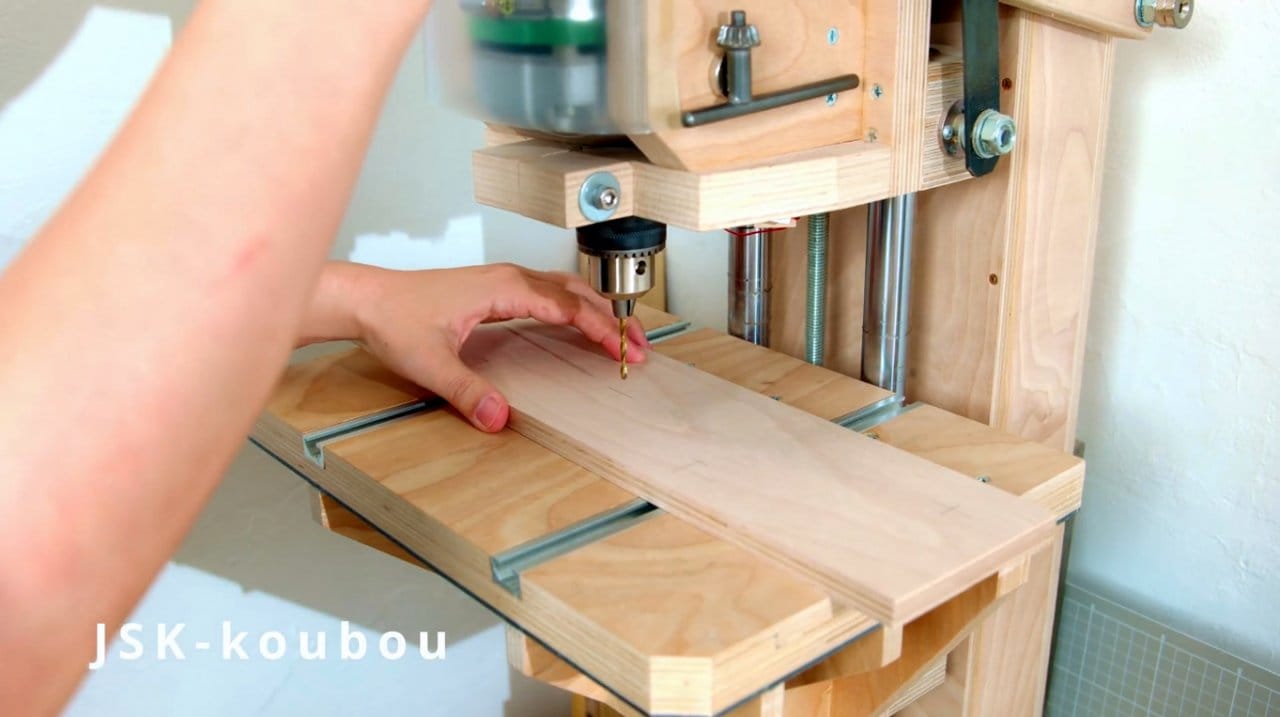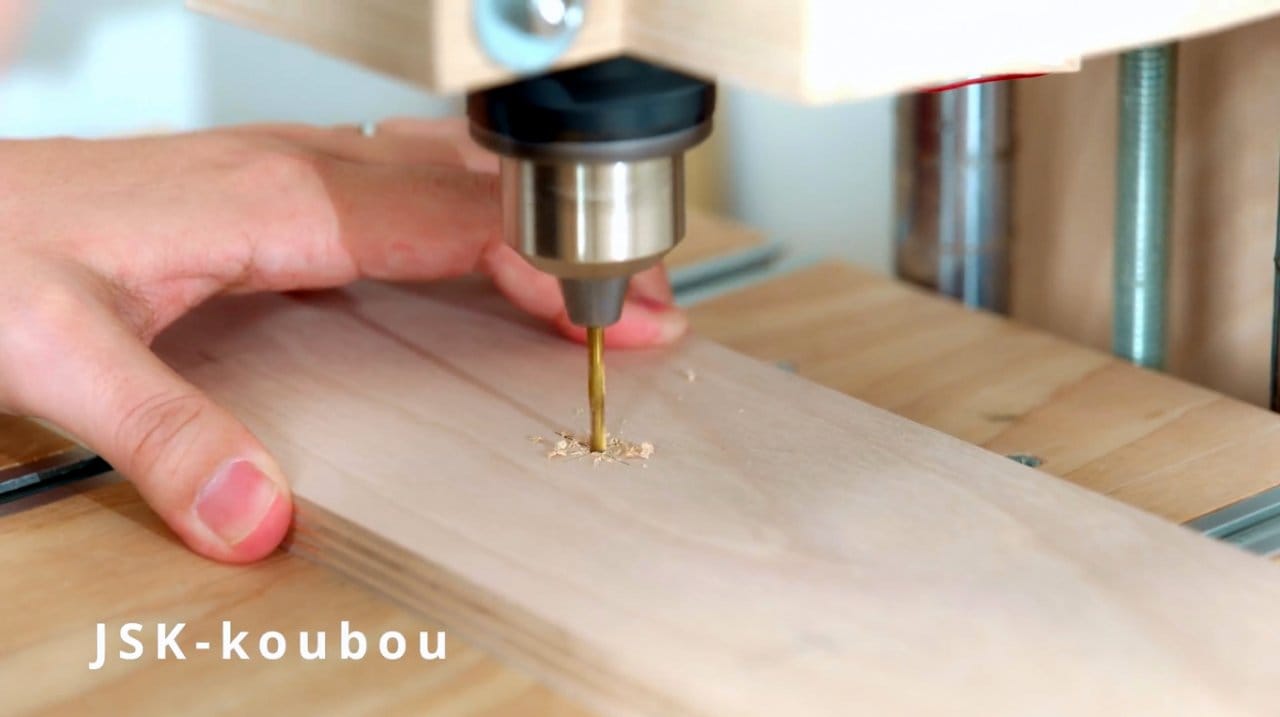 Installing the Forstner drill on the machine, the master drills four mounting holes for the installation of magnets.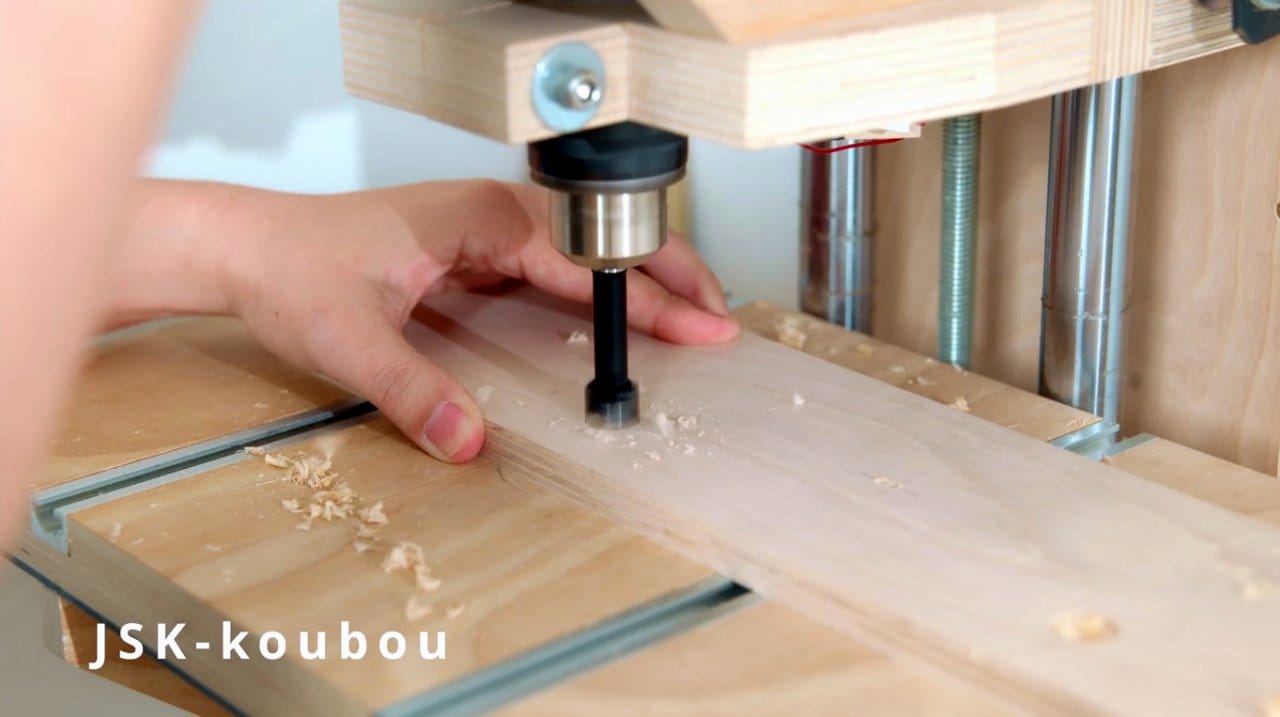 Then, round neodymium magnets . What they are for and how to arrange them will be clear later.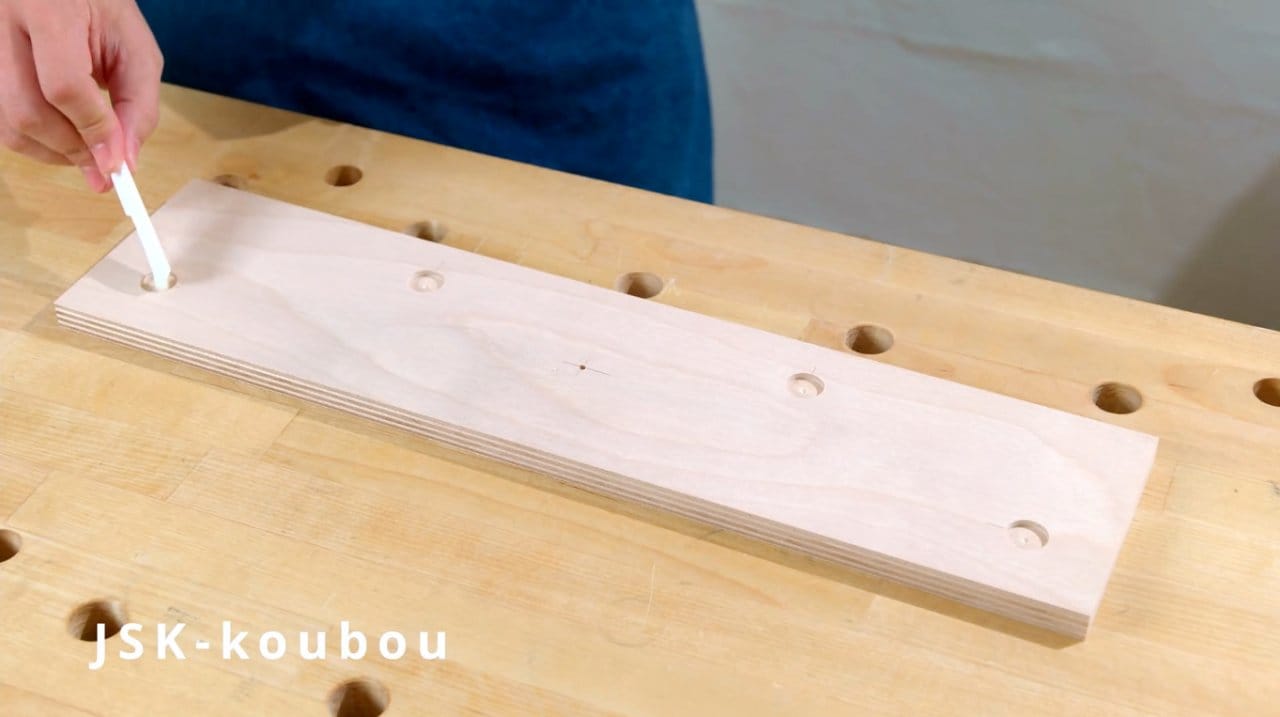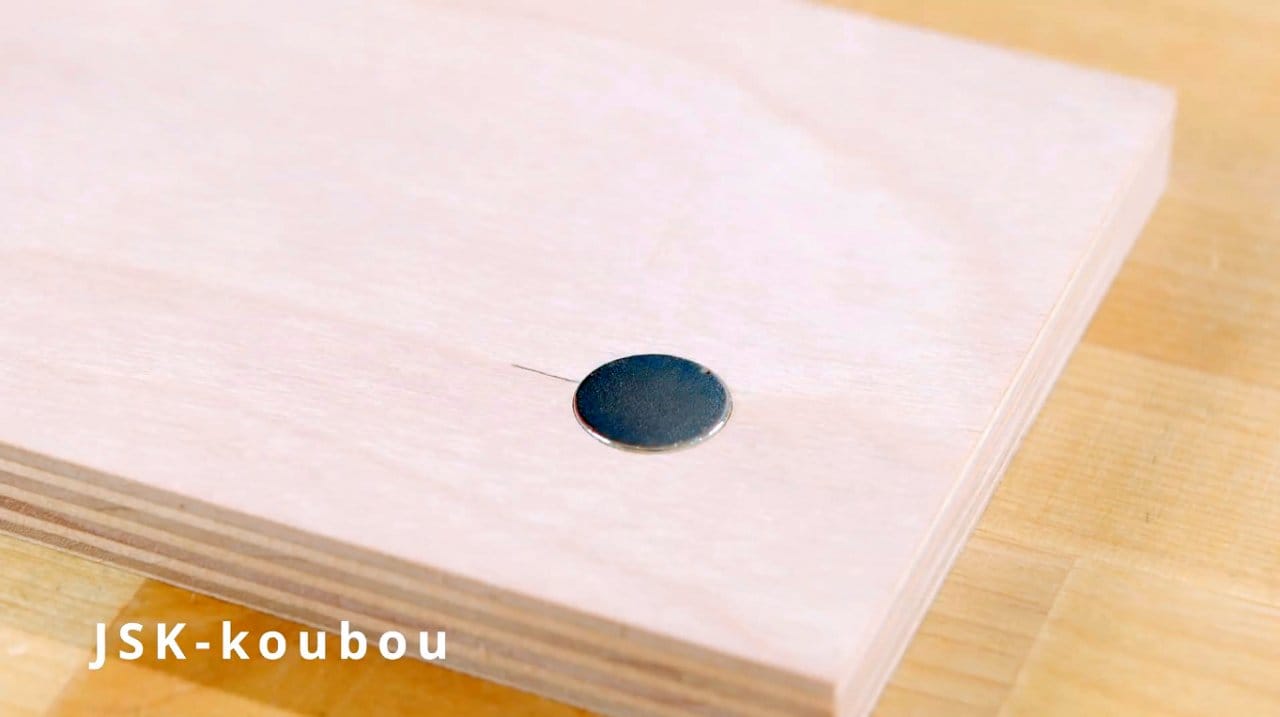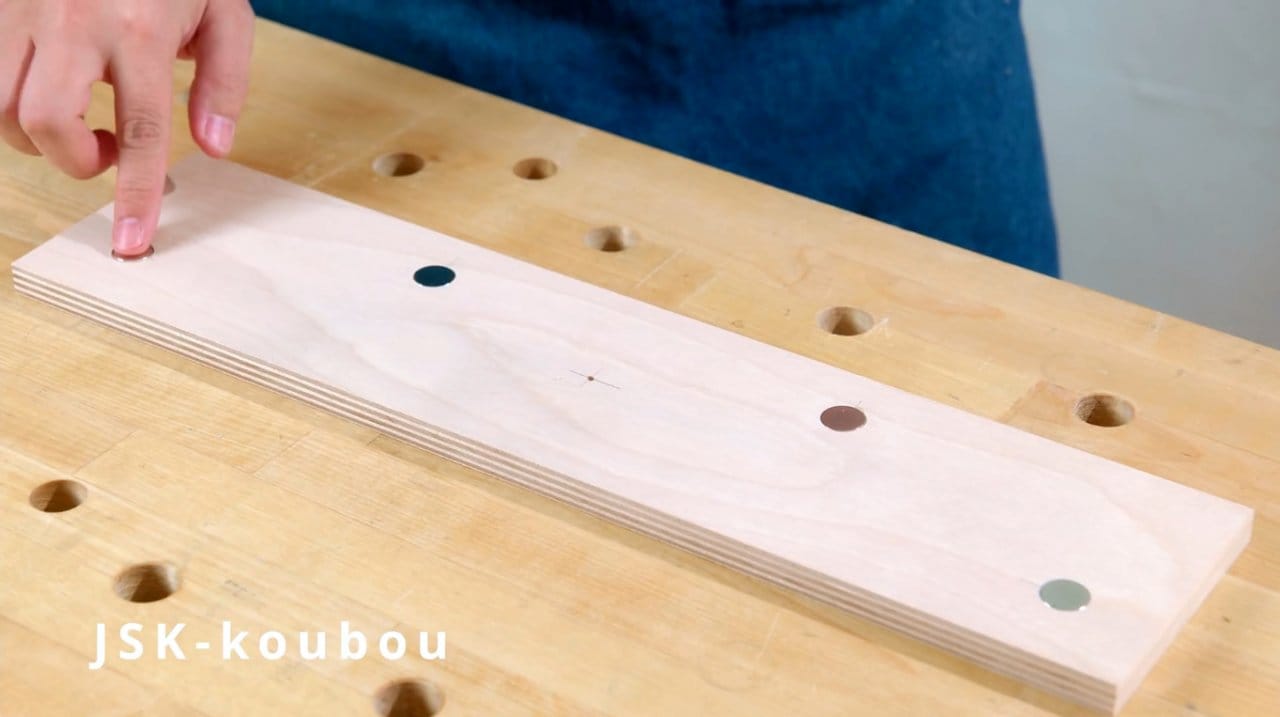 Now the lid is fixed on the "sacrificial" board with double-sided tape .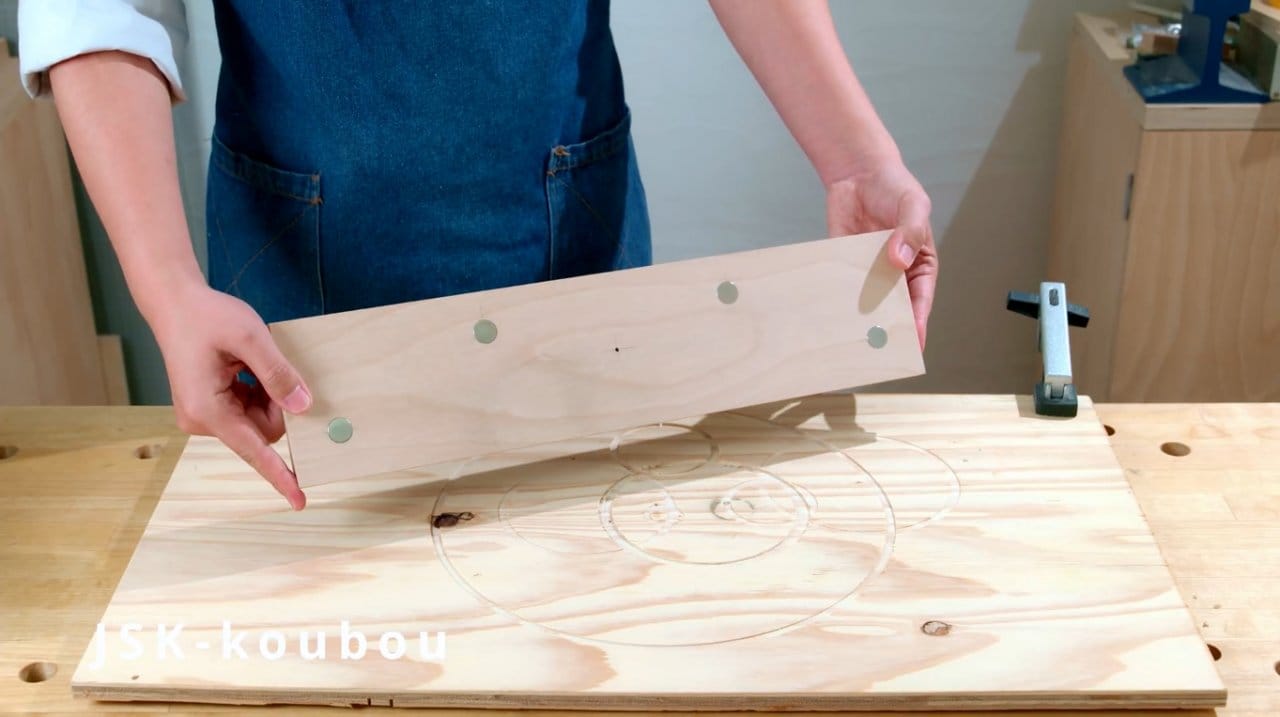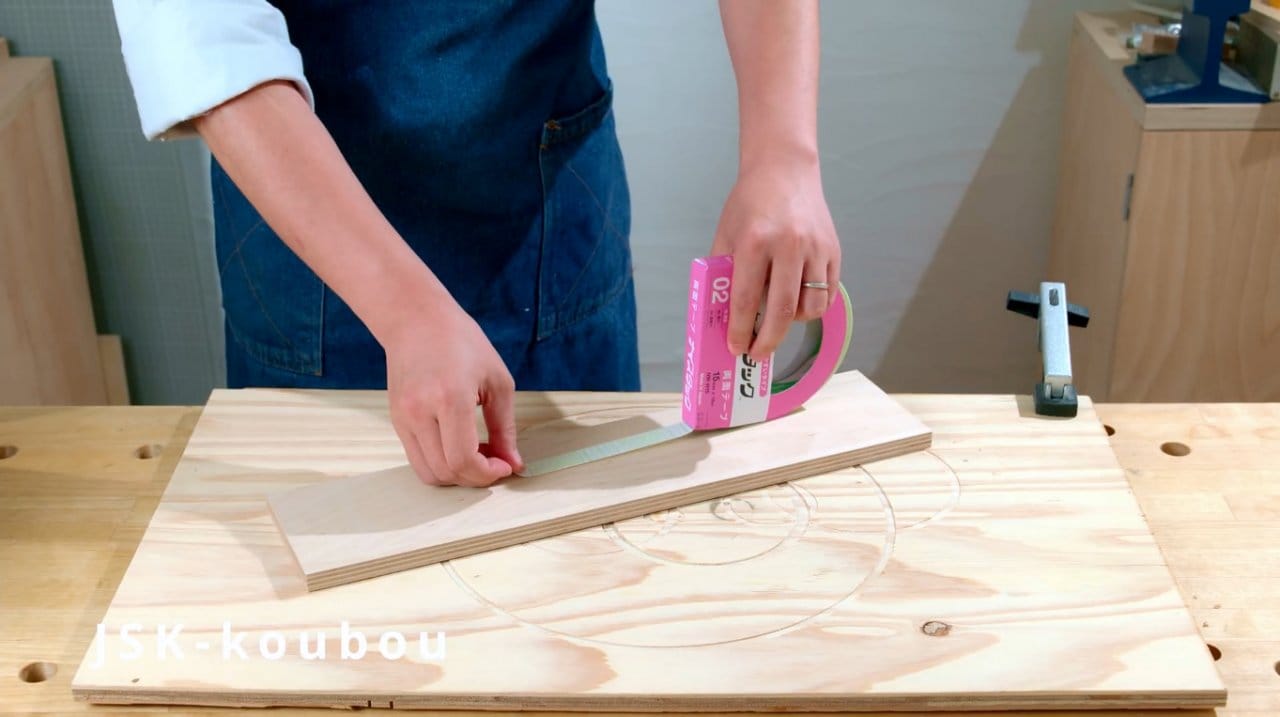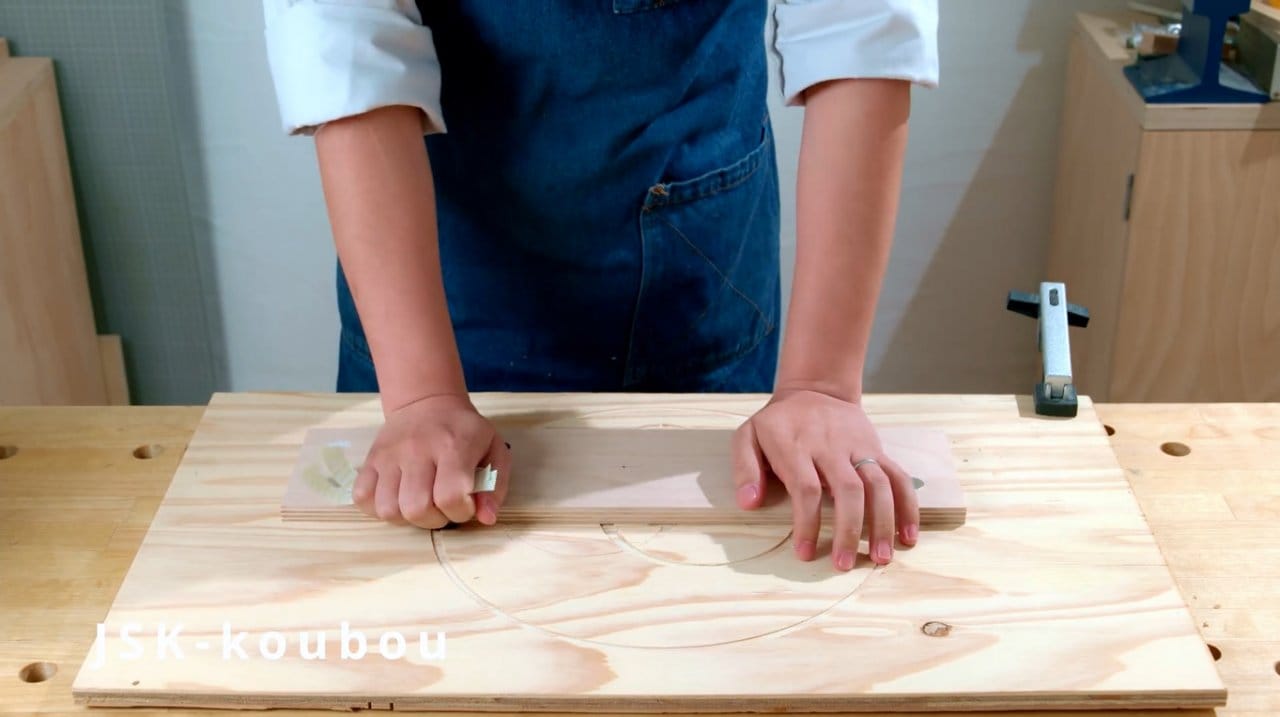 A circular nozzle is installed on a hand router, and a hole is cut out according to the diameter of the transition pipe.
Of course, if there is a crown of a suitable diameter, or a ballerina for wood , then you can do without screwdriver.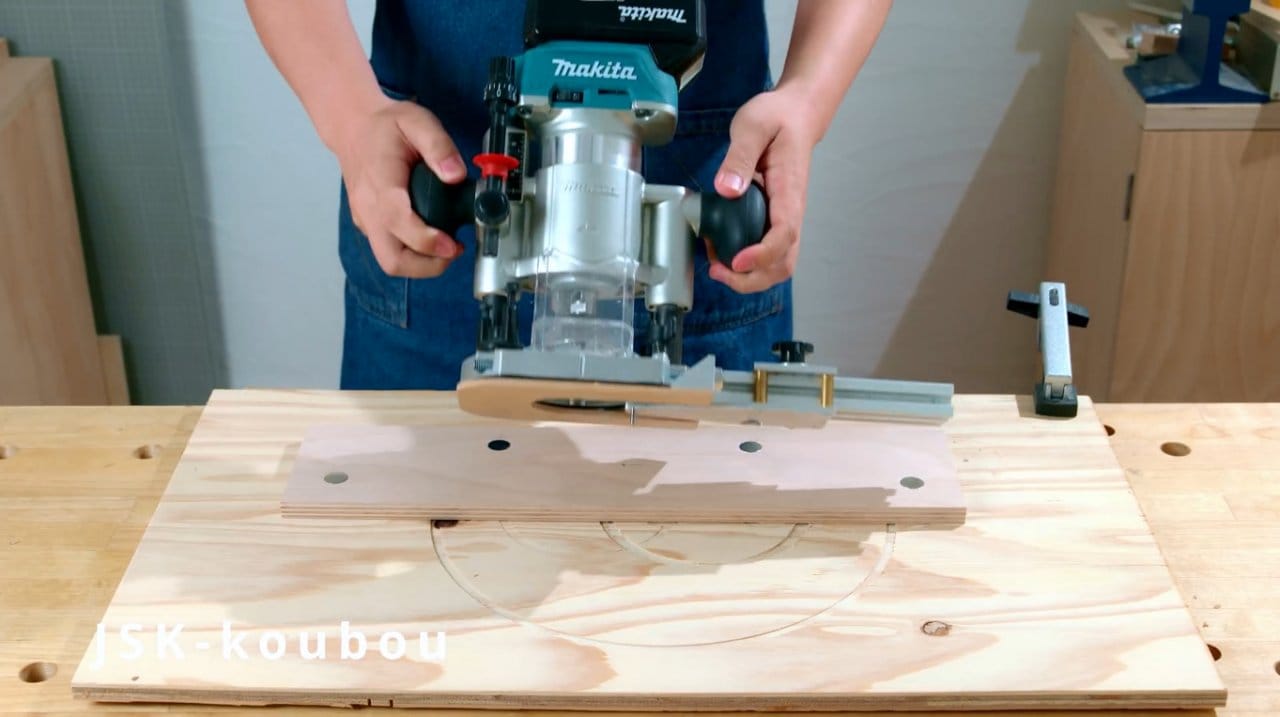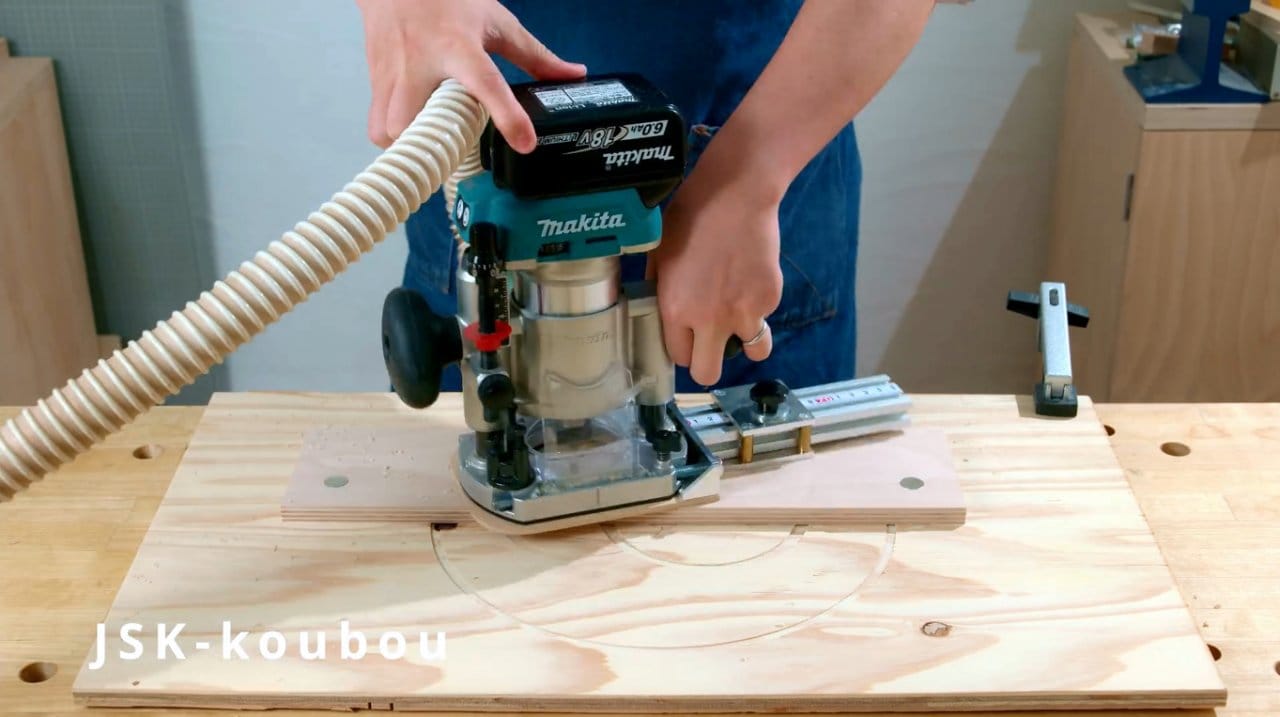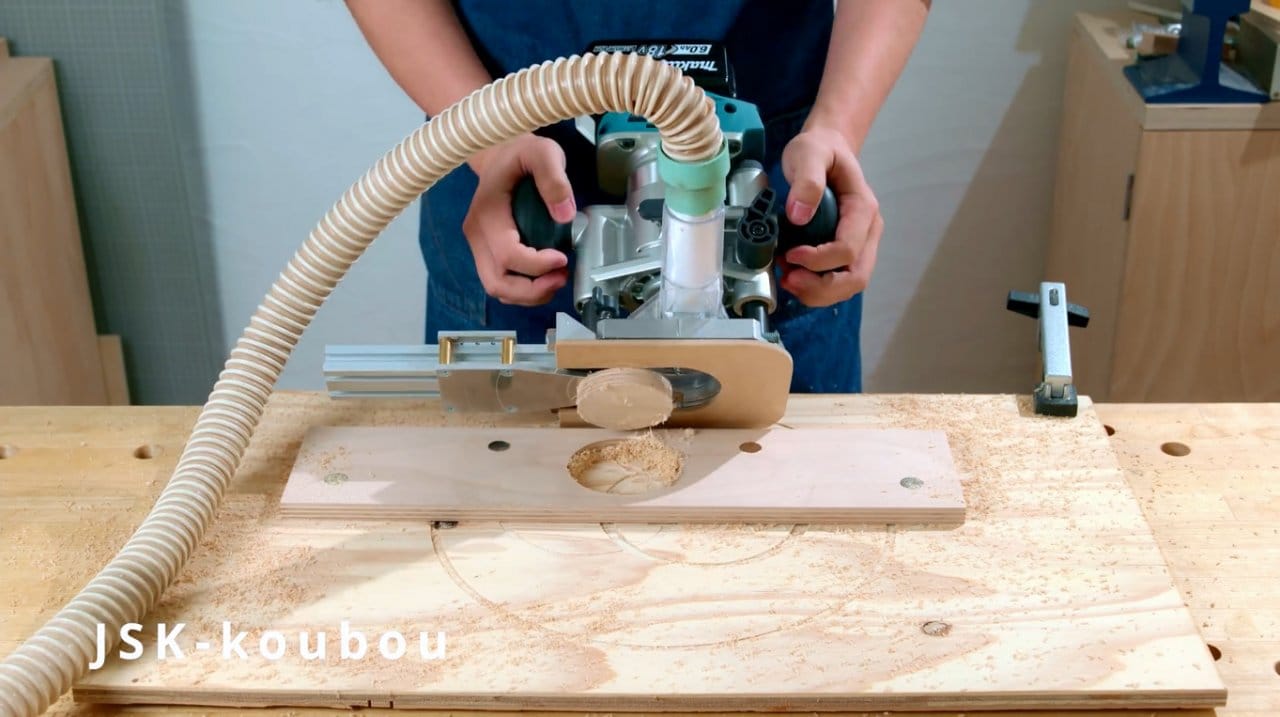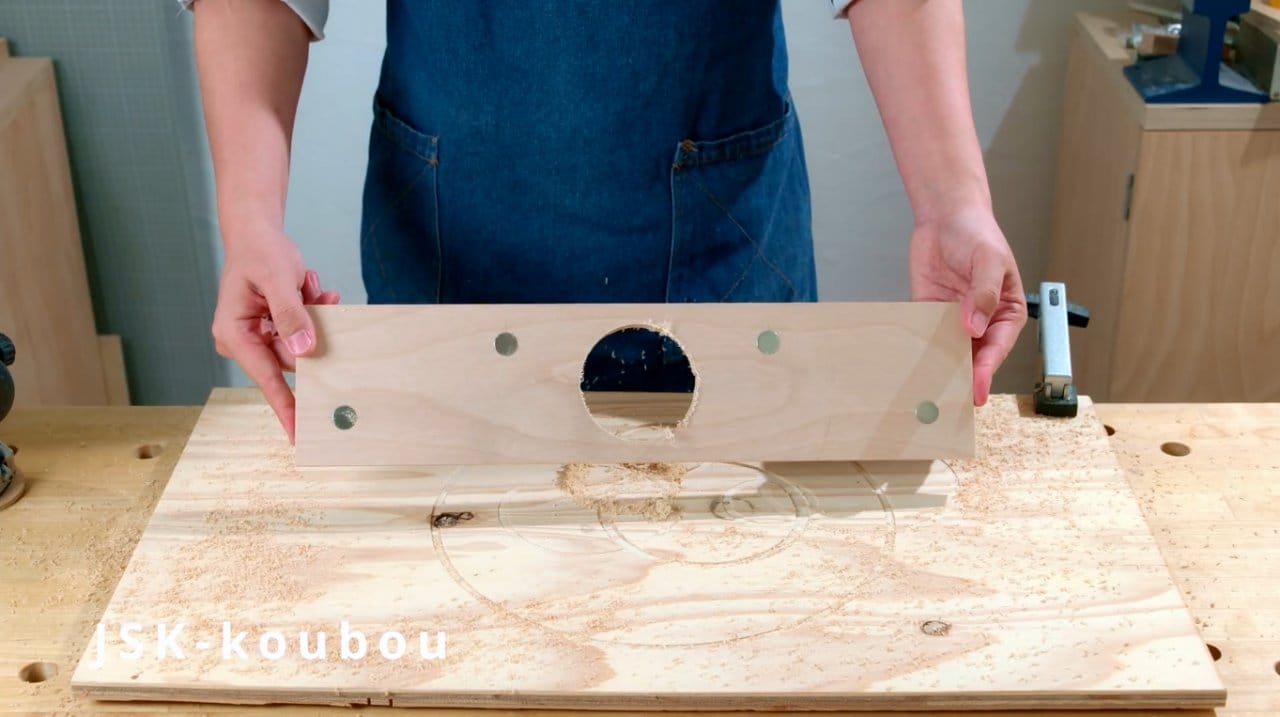 Two holes are drilled in a pair of side walls.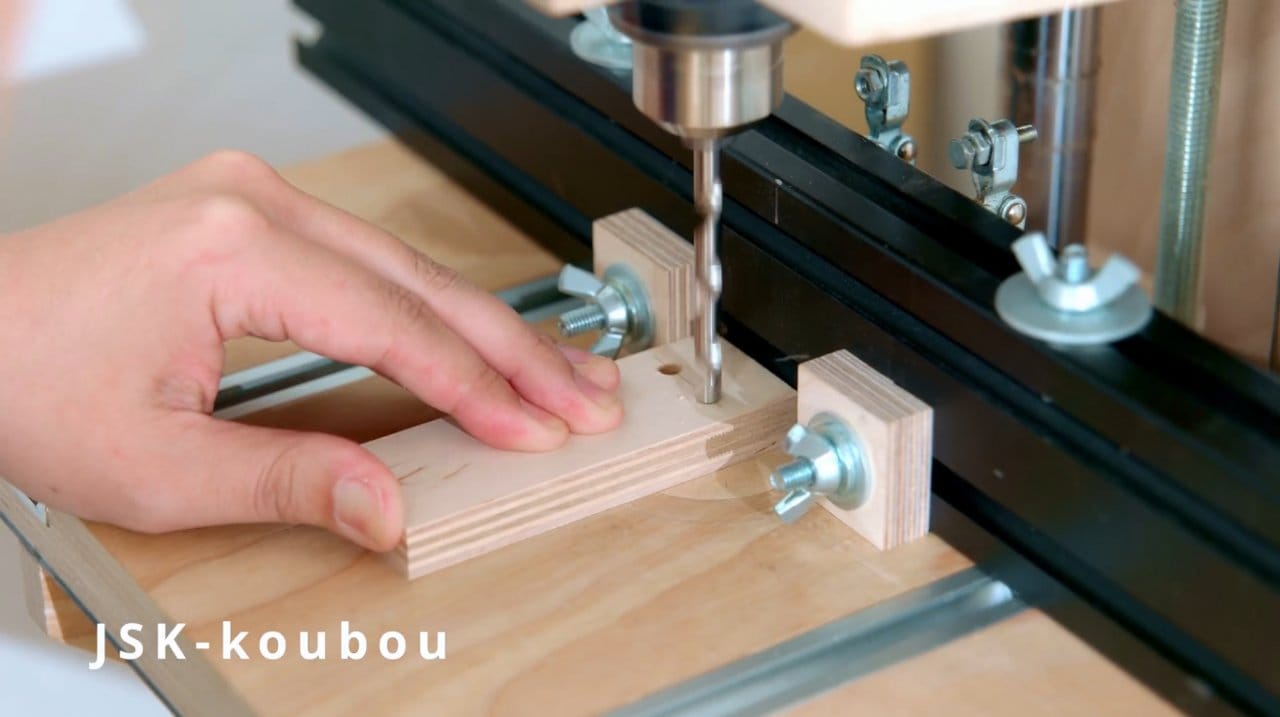 mortise furniture nuts are screwed into the holes obtained.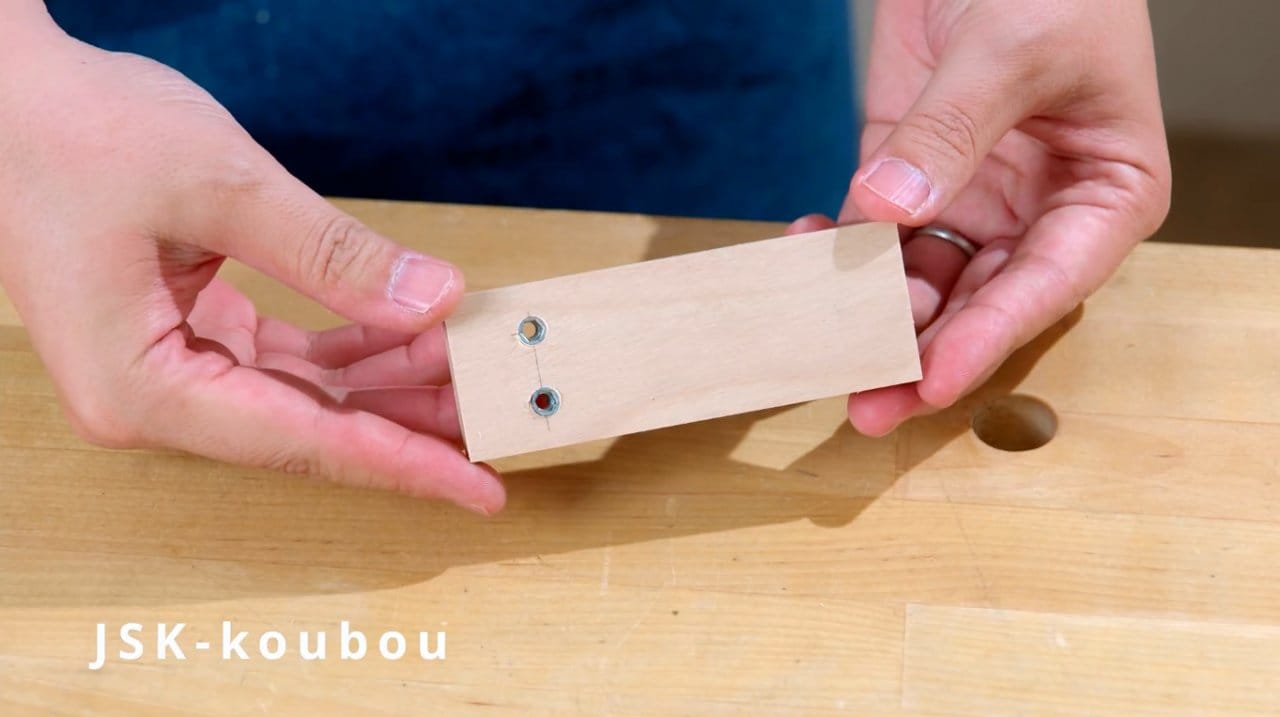 Having unfolded the cover with magnets upwards, the master glues three sides. During gluing, the parts are fixed with clamps, and upon completion of the gluing, the connections are reinforced with studs.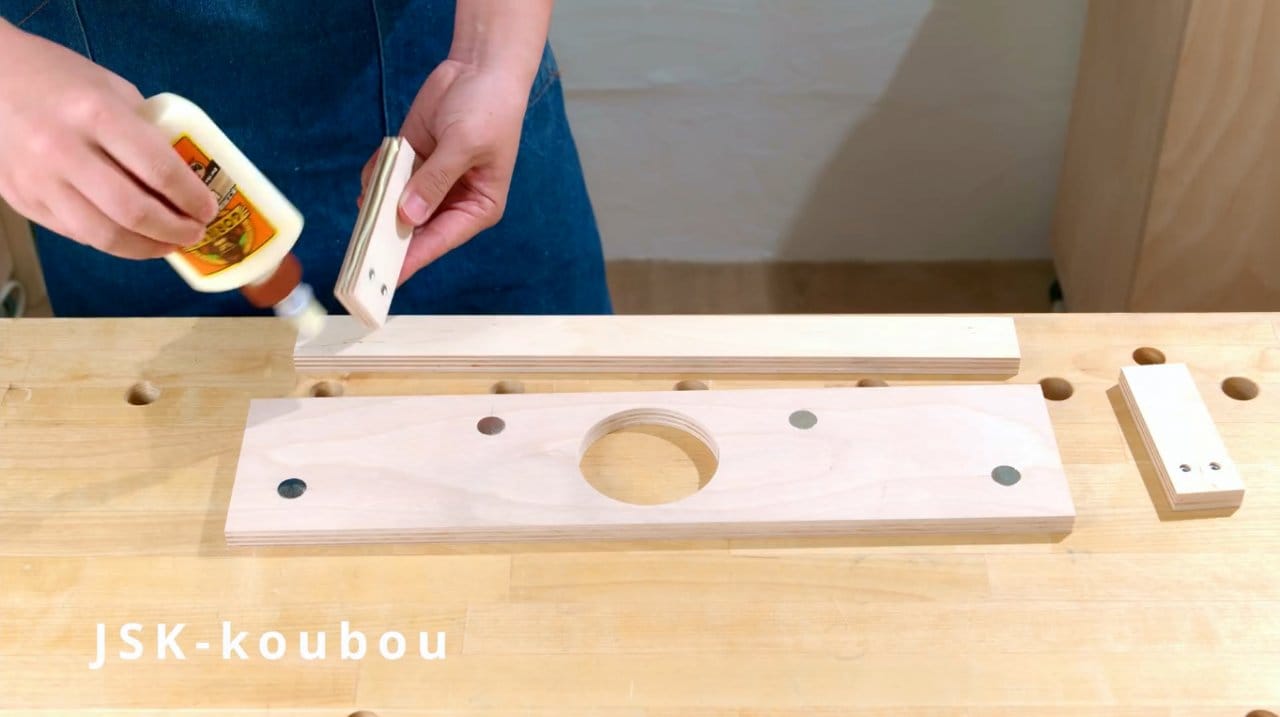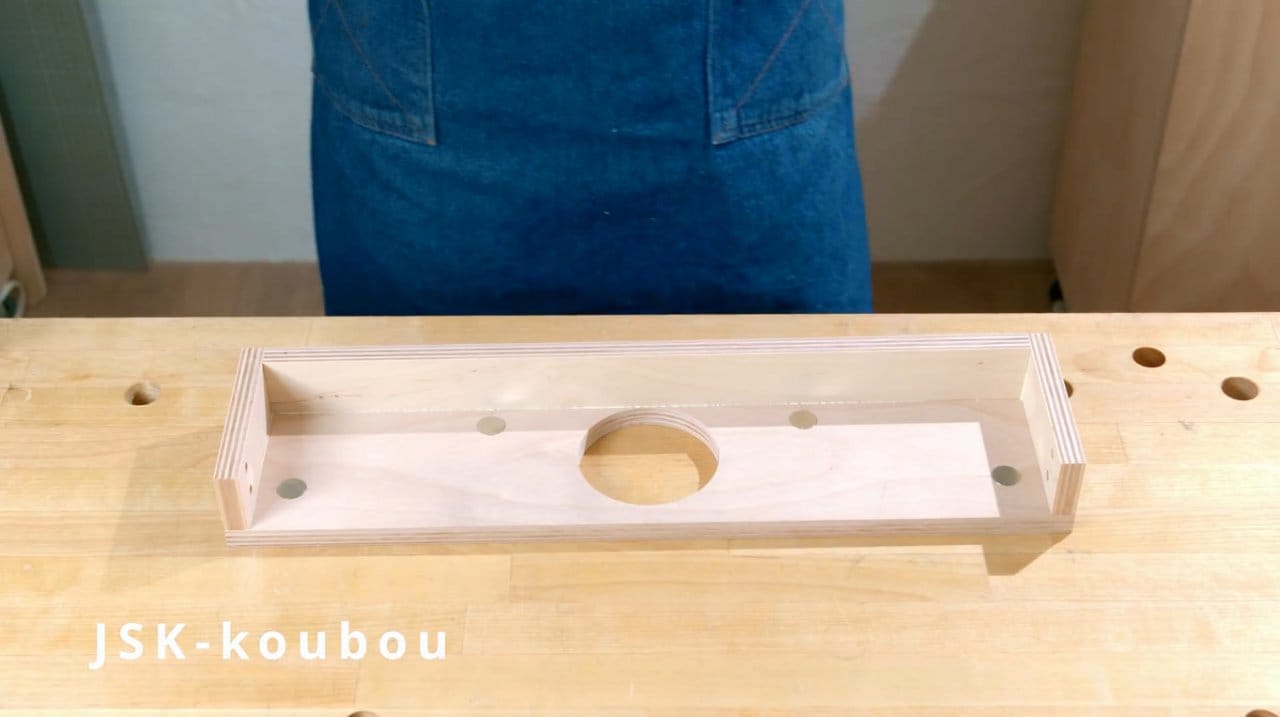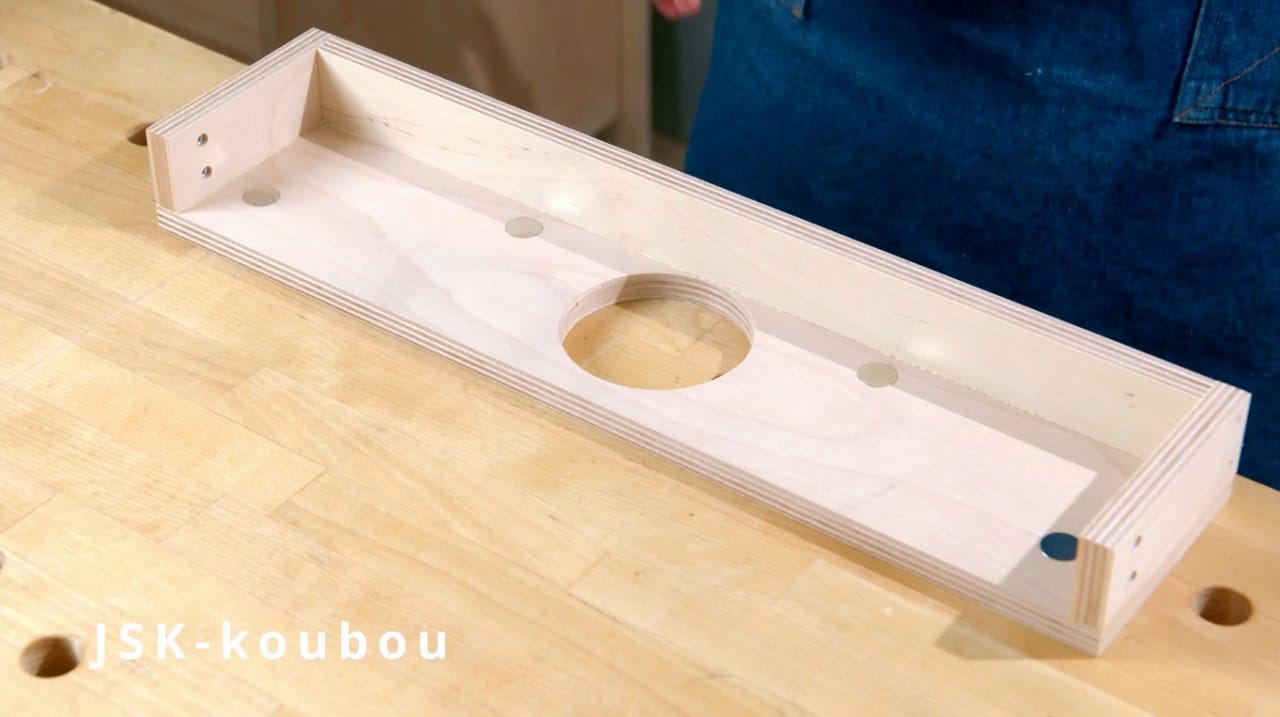 To keep the transition pipe well, the author glues an additional flange.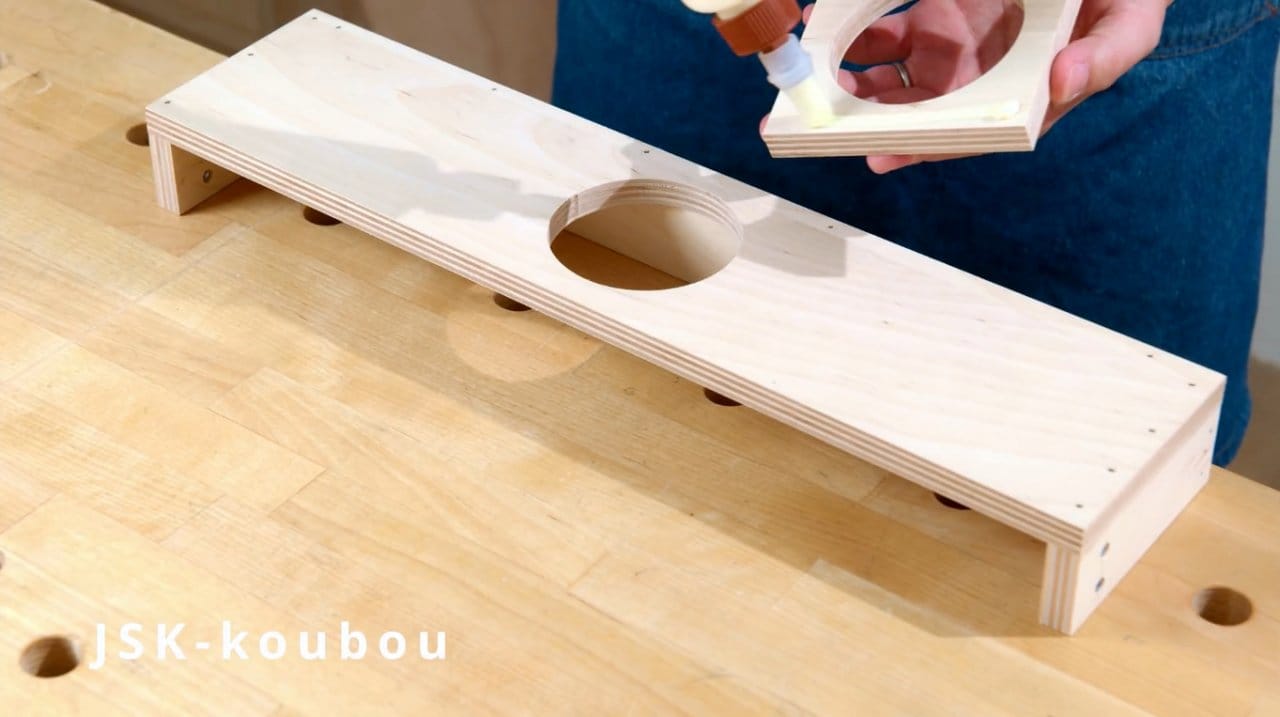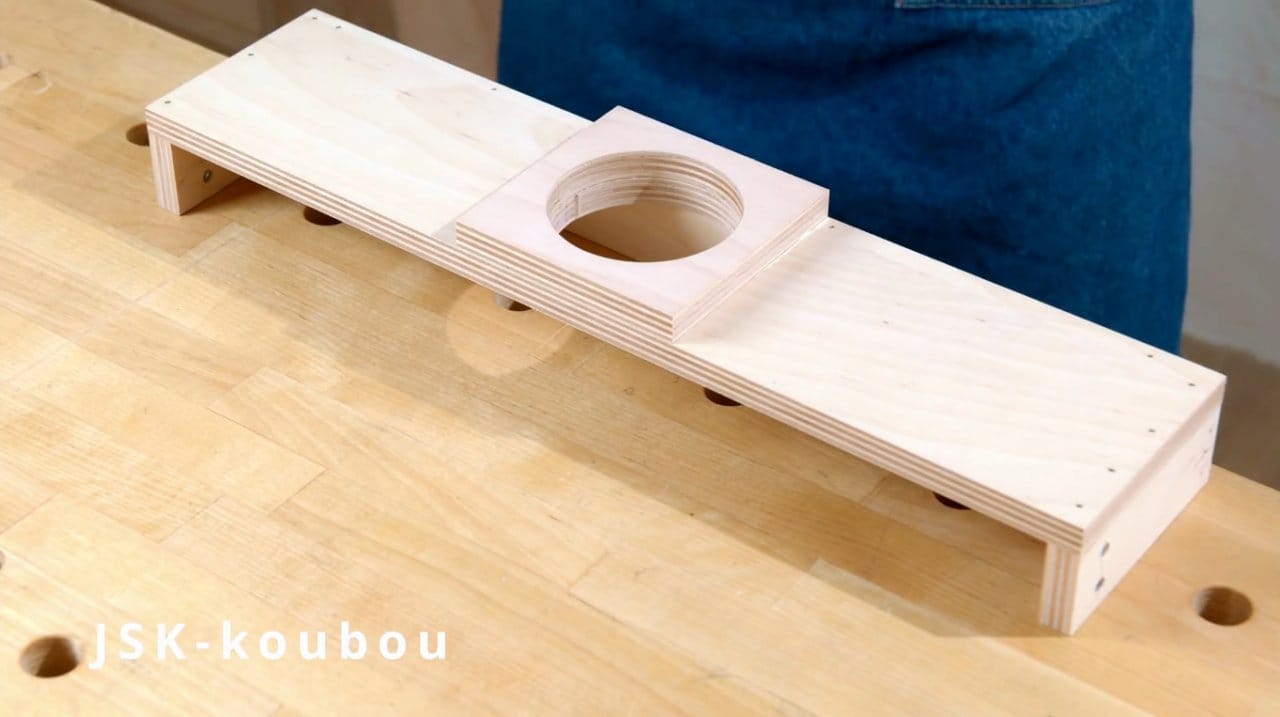 The inner baffles will be magnetically fixed. This will allow you to quickly remove them.
Steel brackets will serve as fasteners, the corner on one of the ribs (if it interferes) needs to be cut off.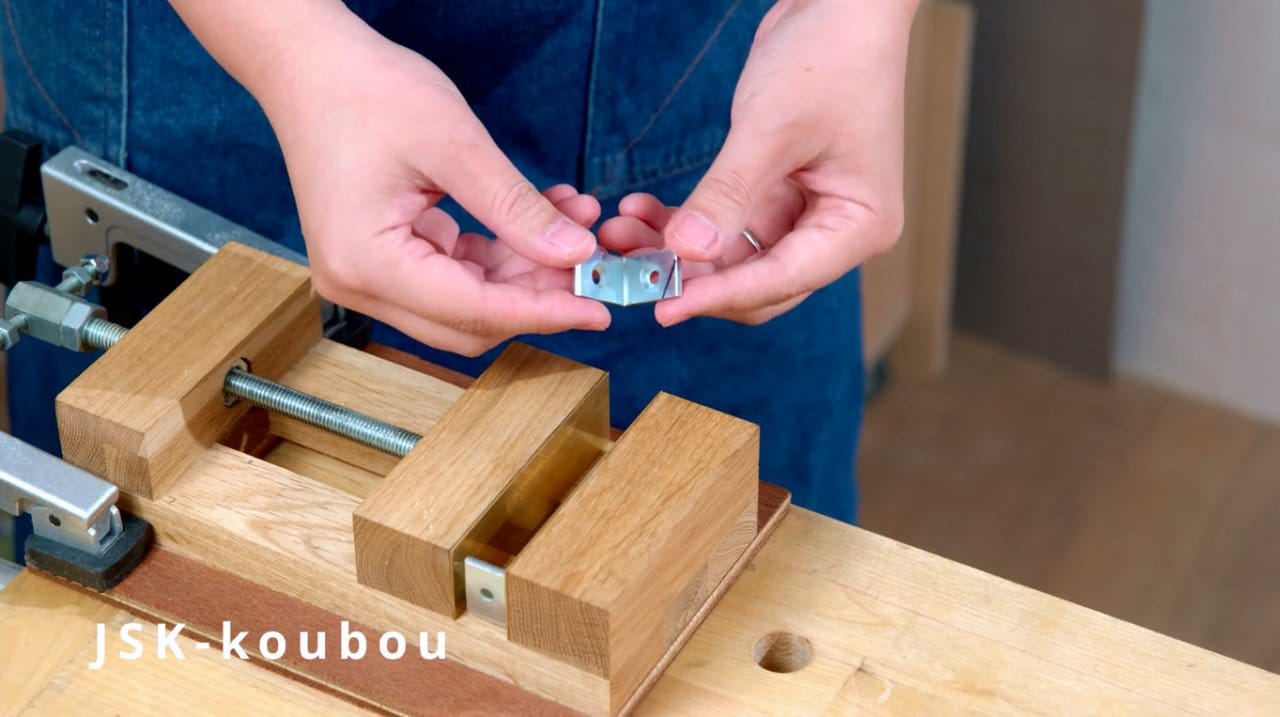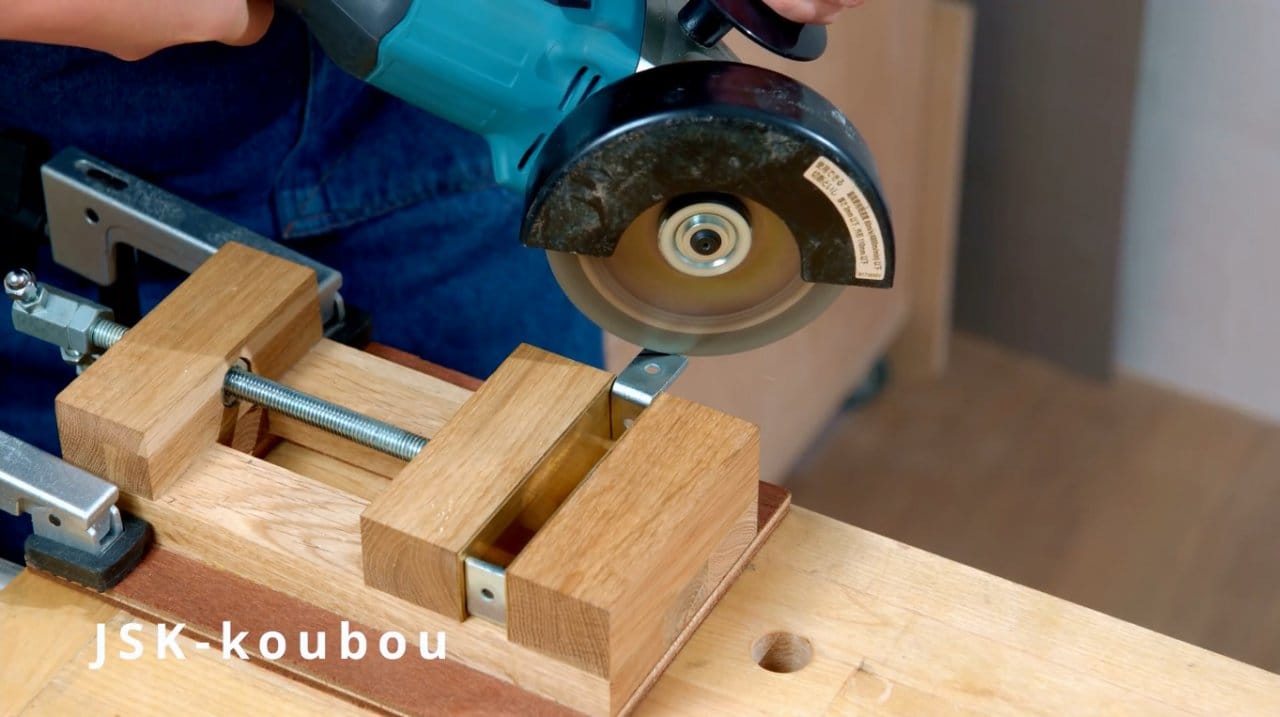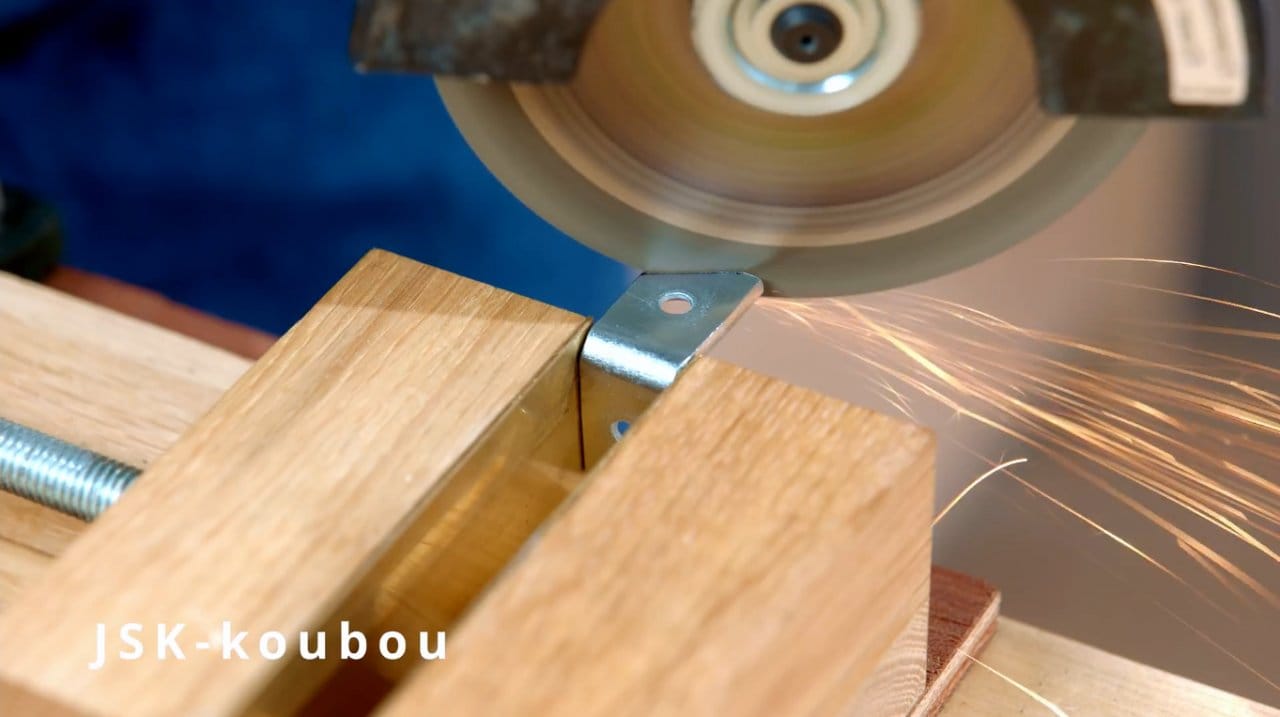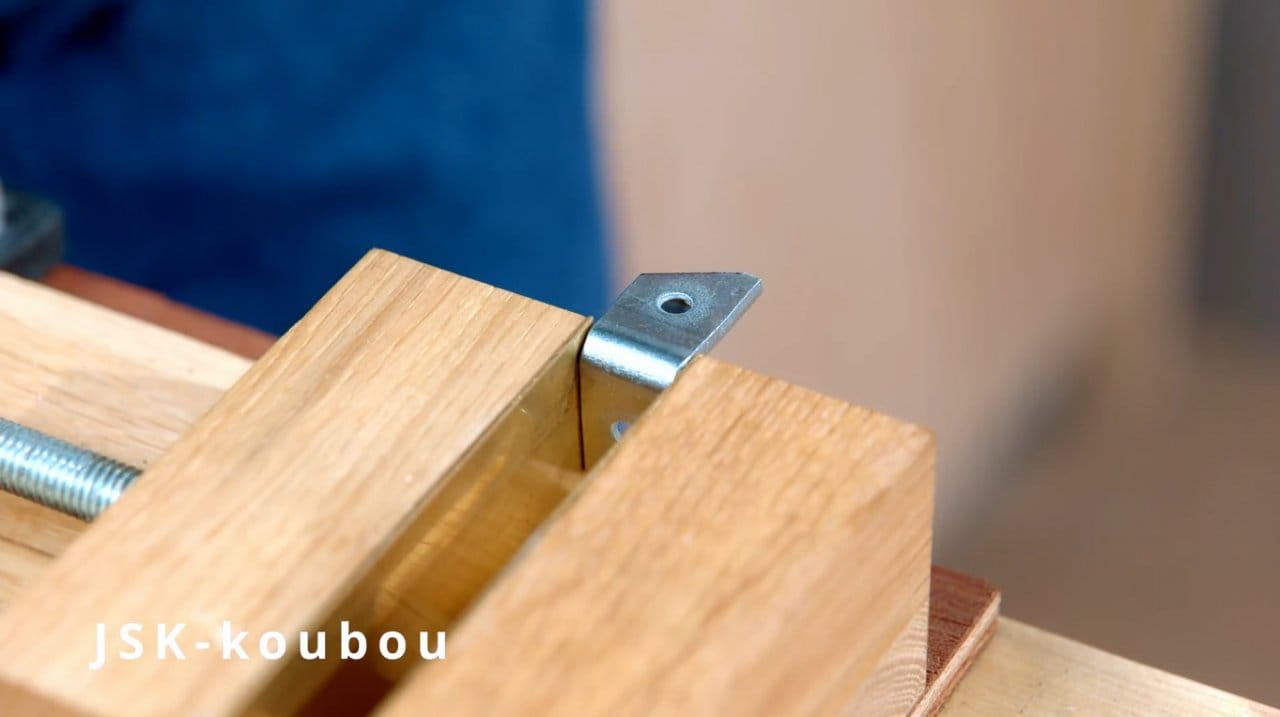 Now all four corners are located on magnets.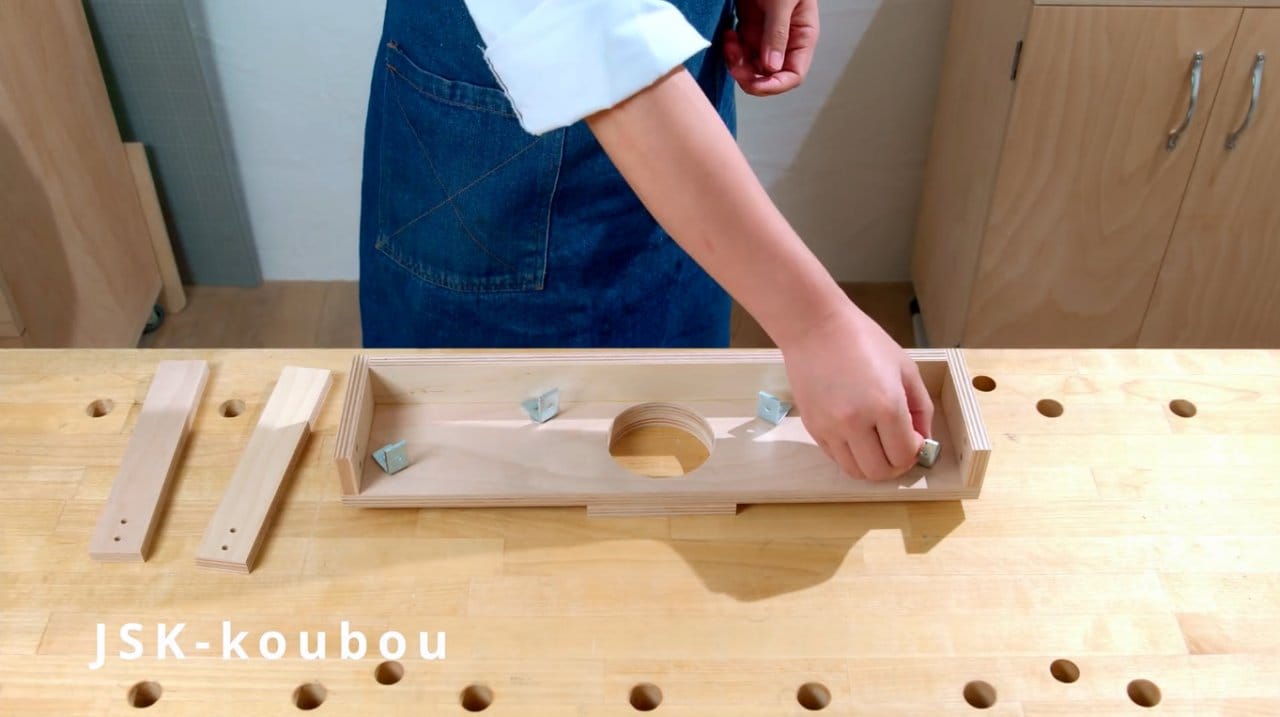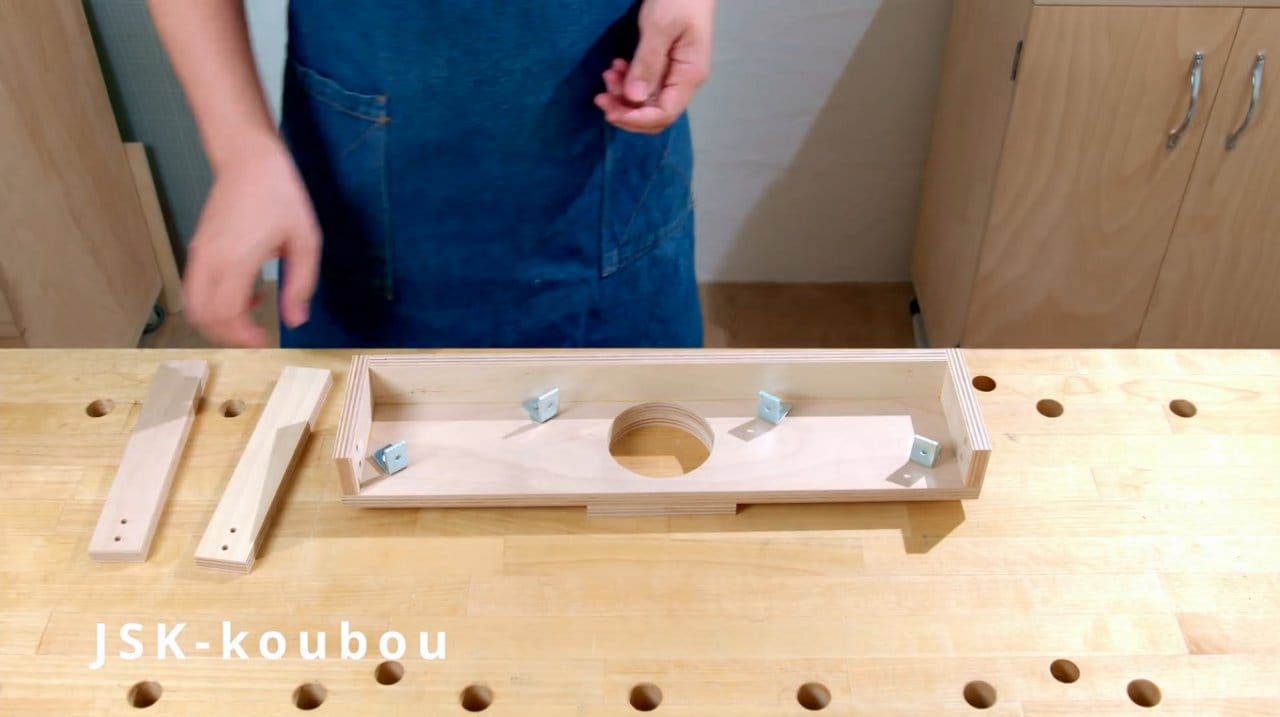 Epoxy glue is applied to the corners, and the partitions are gently pressed to them.
After gluing, you will need to drive in on a self-tapping screw, strengthening the corner.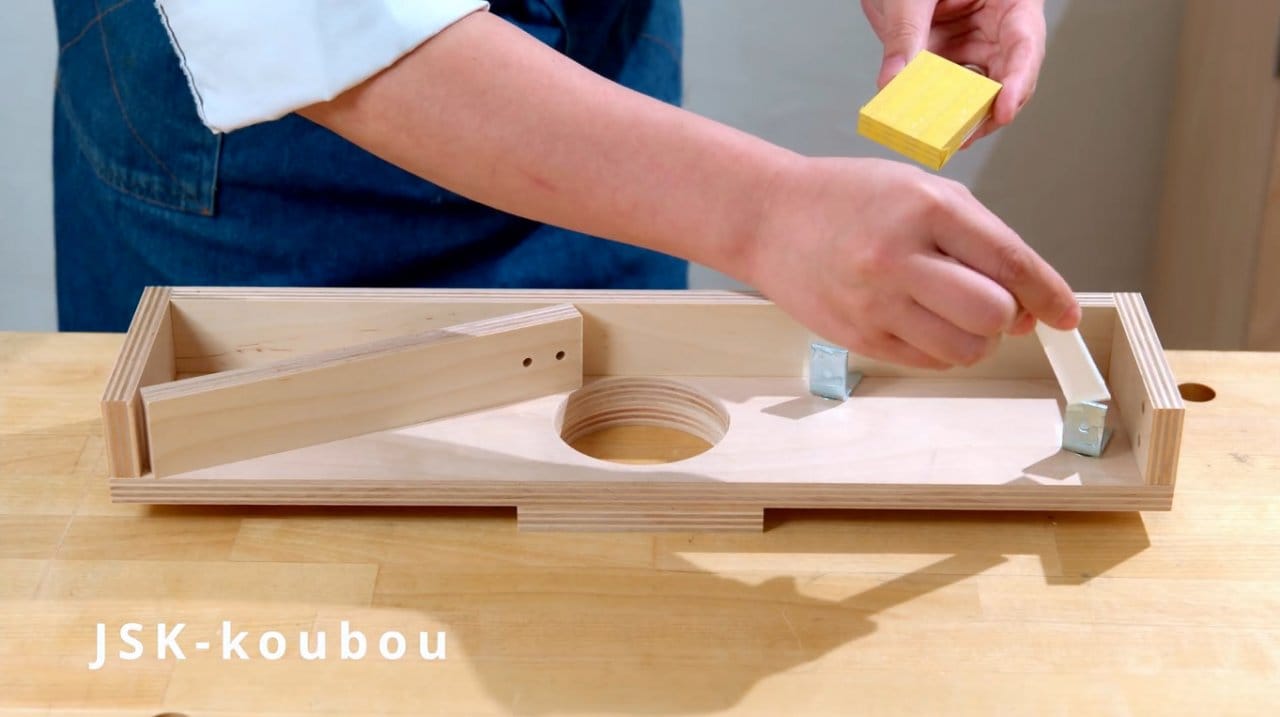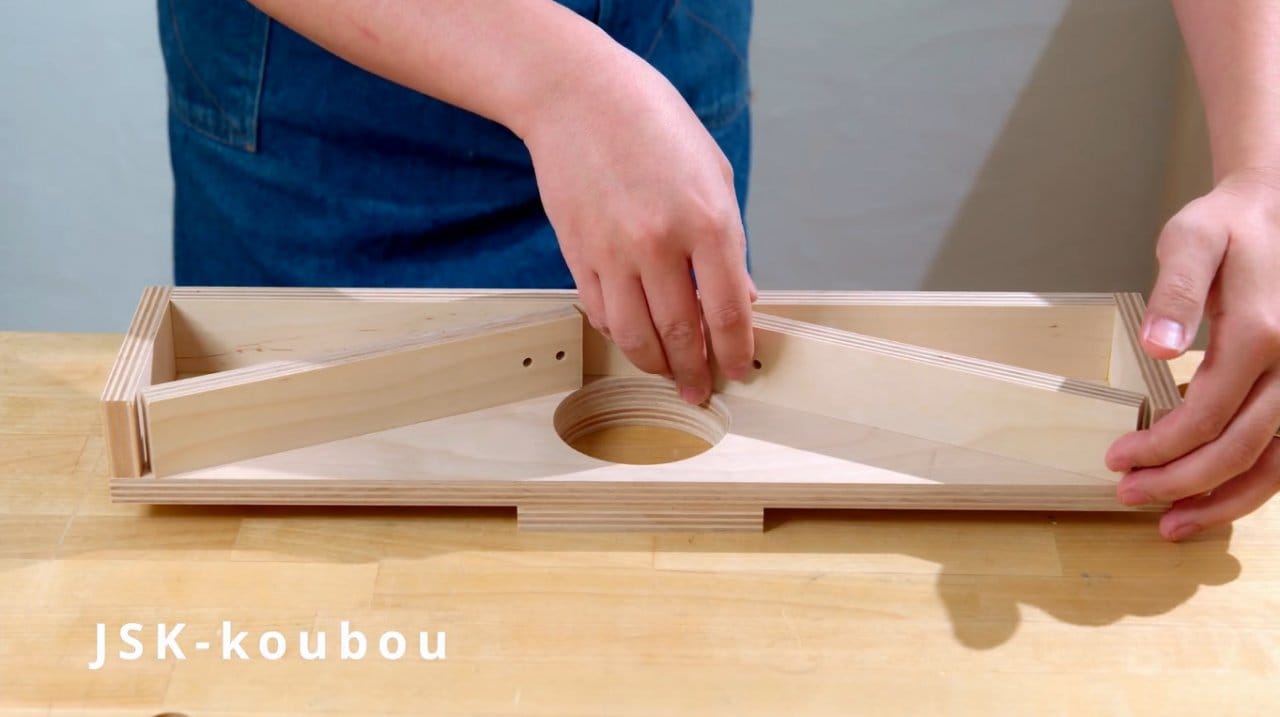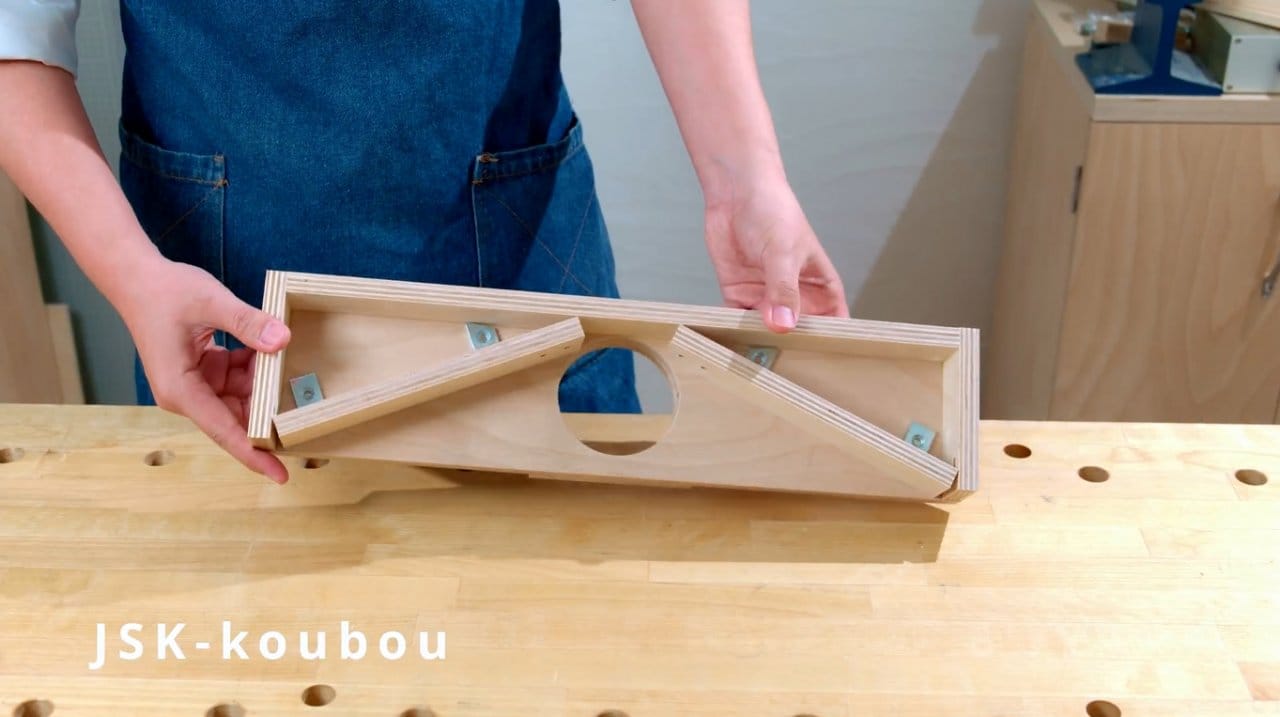 Next, a tin adapter pipe is pressed into place.
The pneumatic design is ready .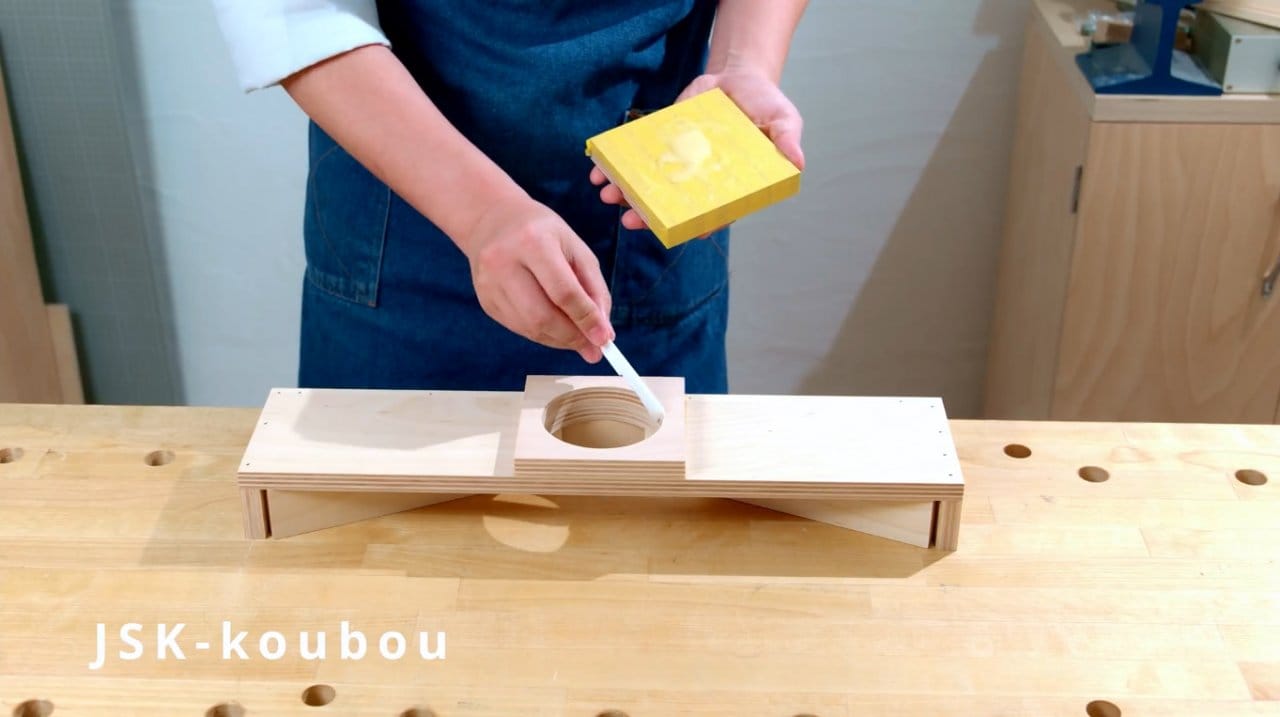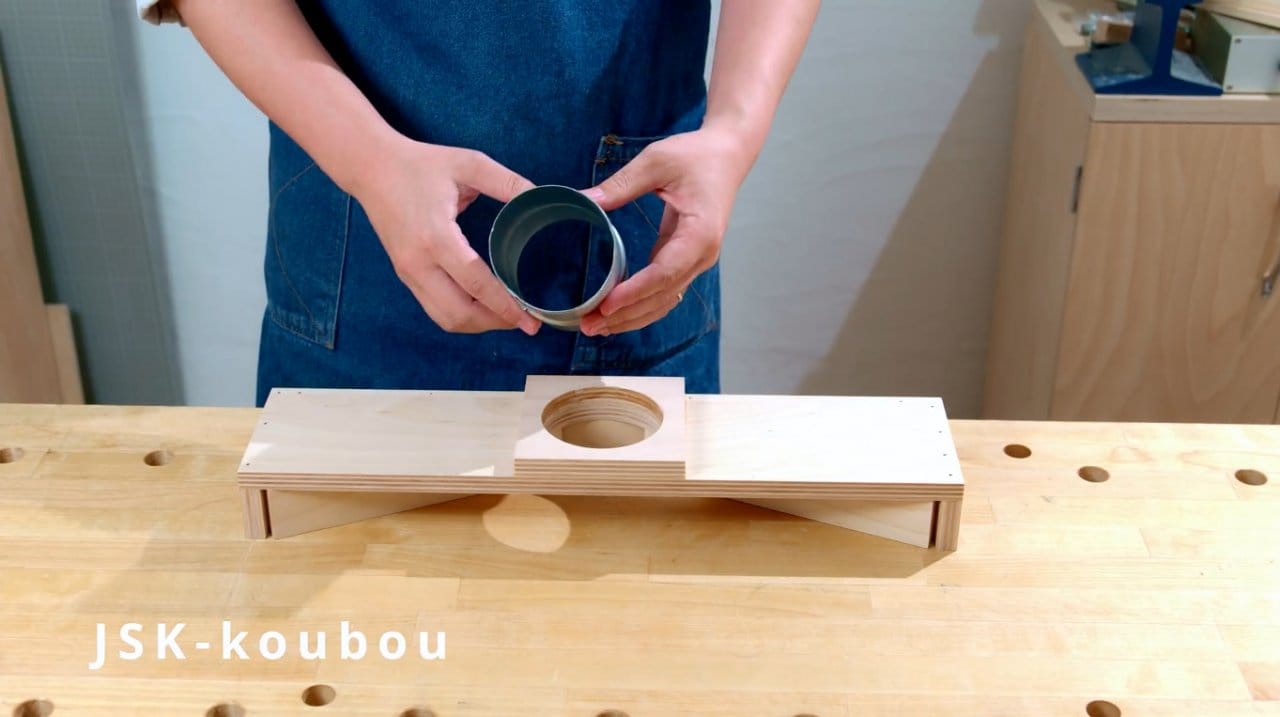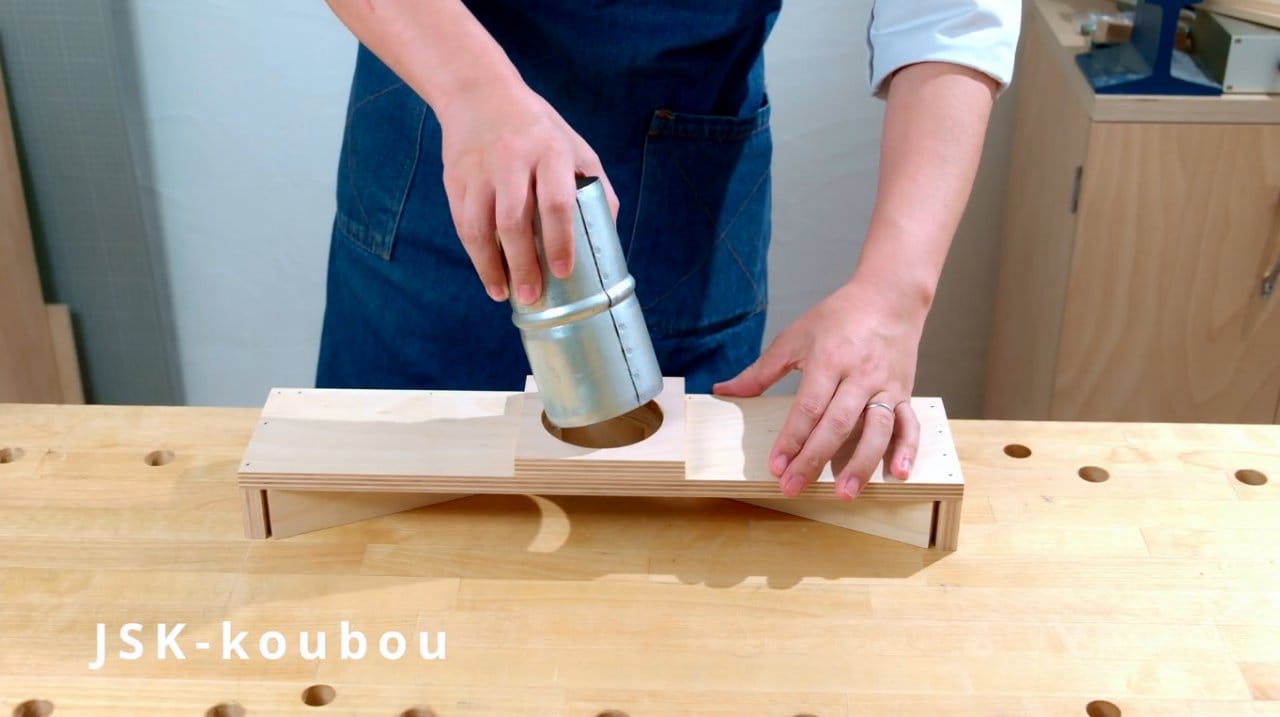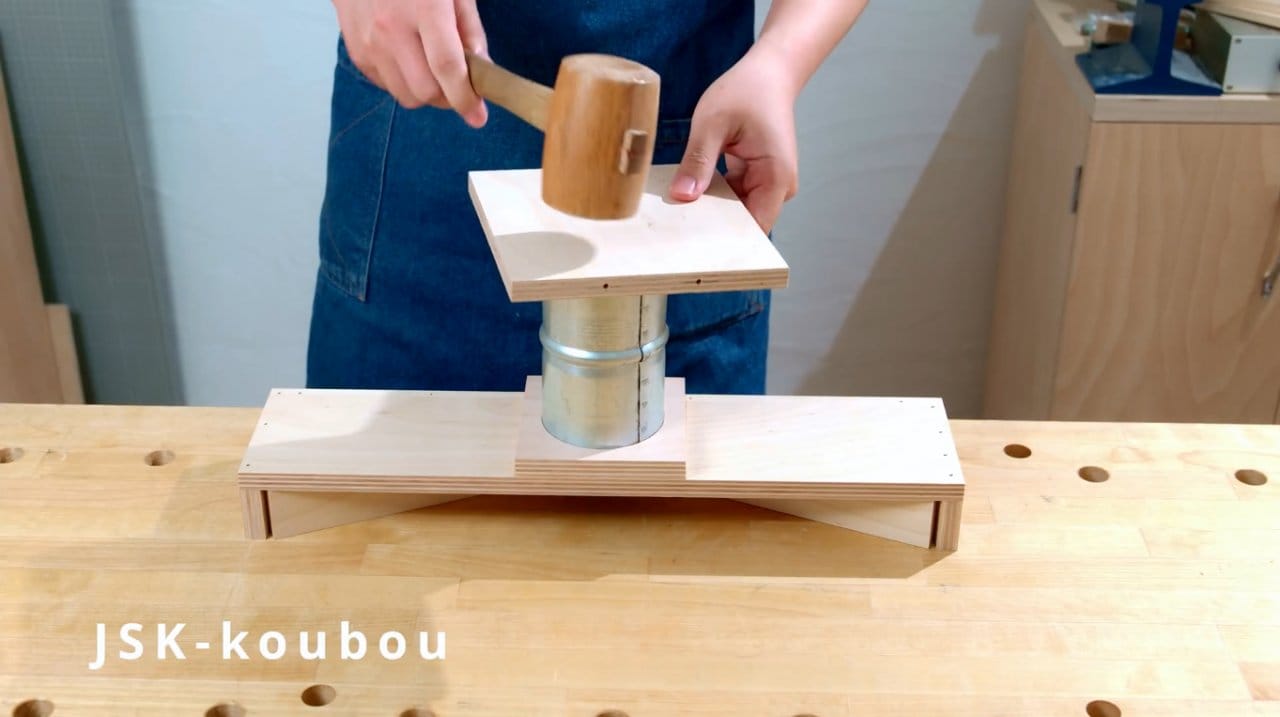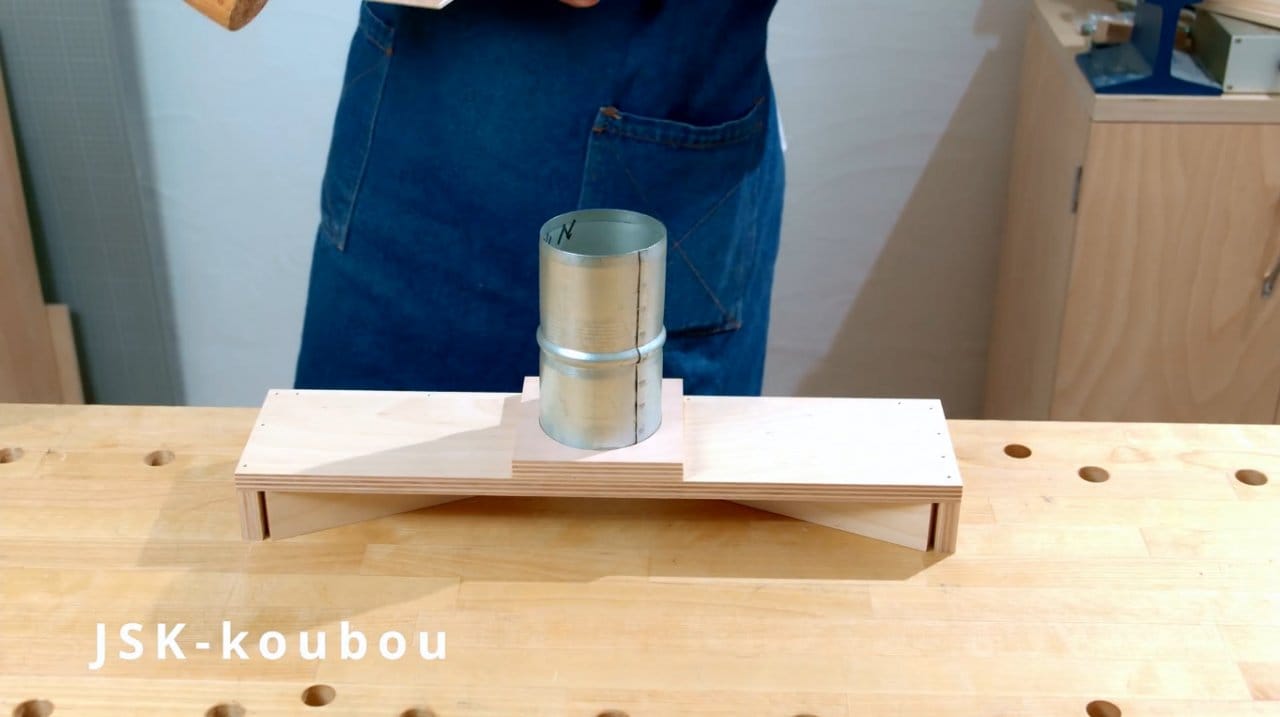 It remains to connect it to the dust extraction system with a corrugated pipe.
Now it is enough to sweep garbage to the device, and it will be sucked into the system.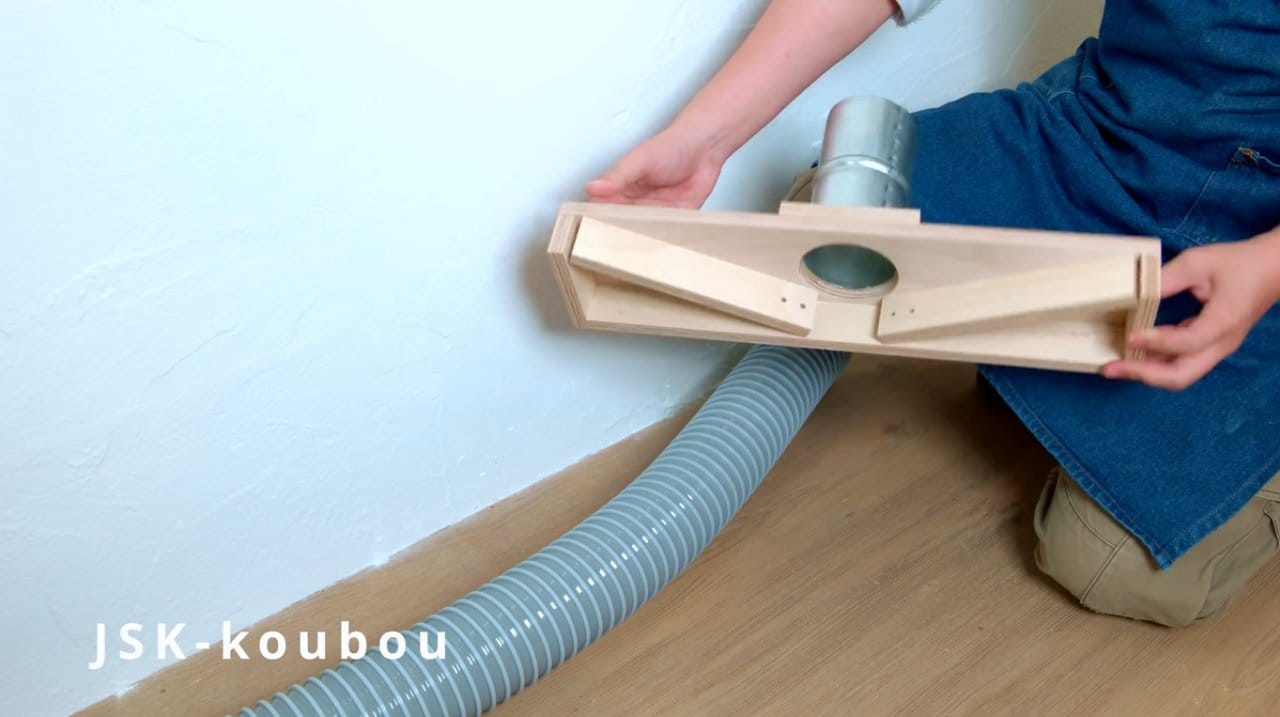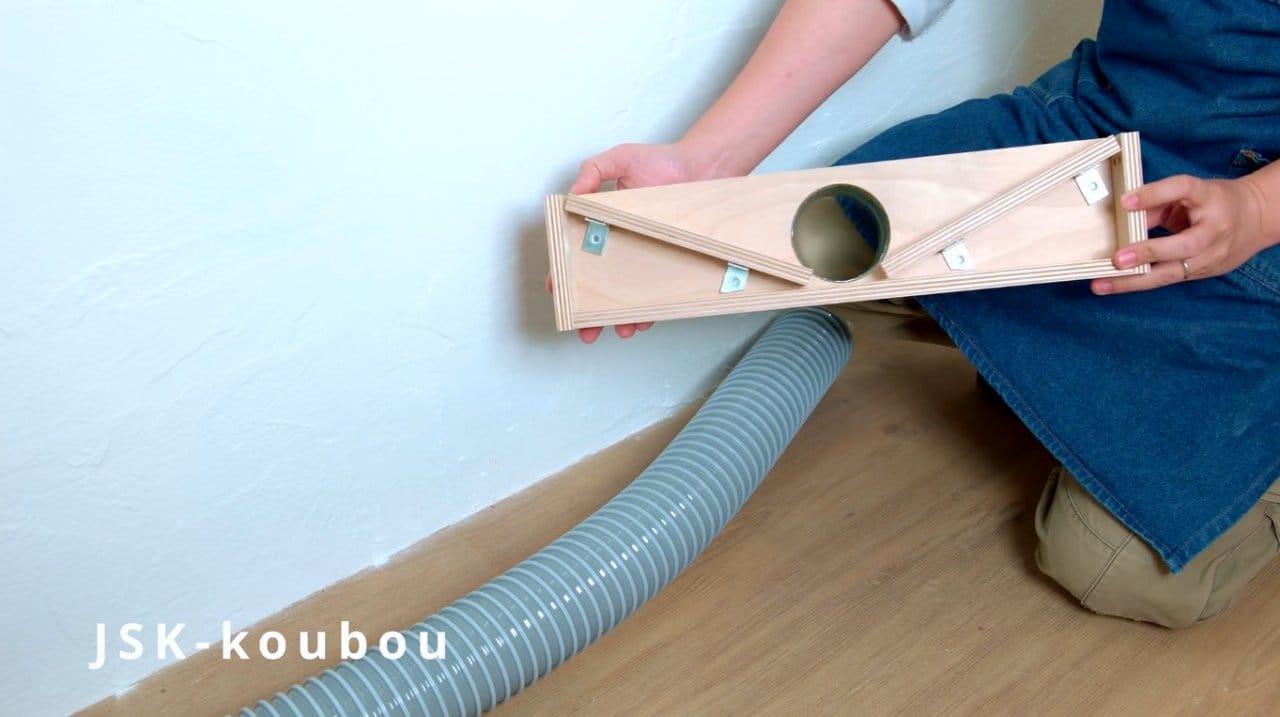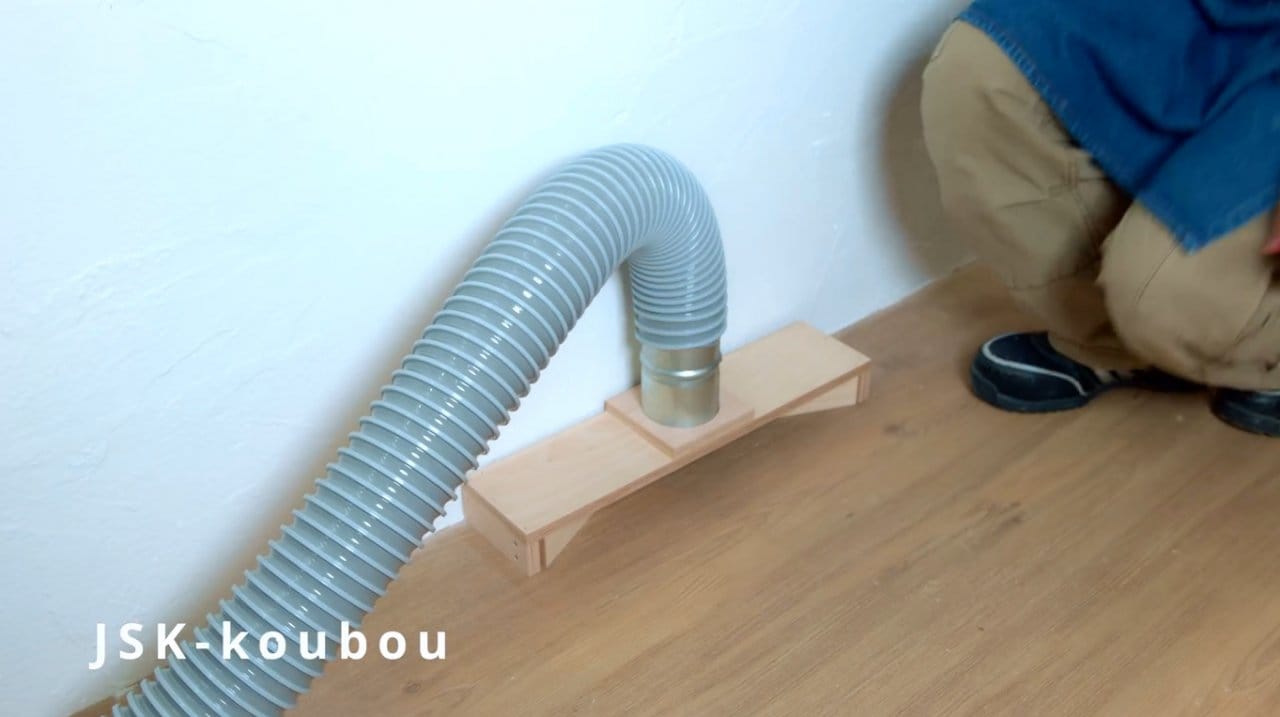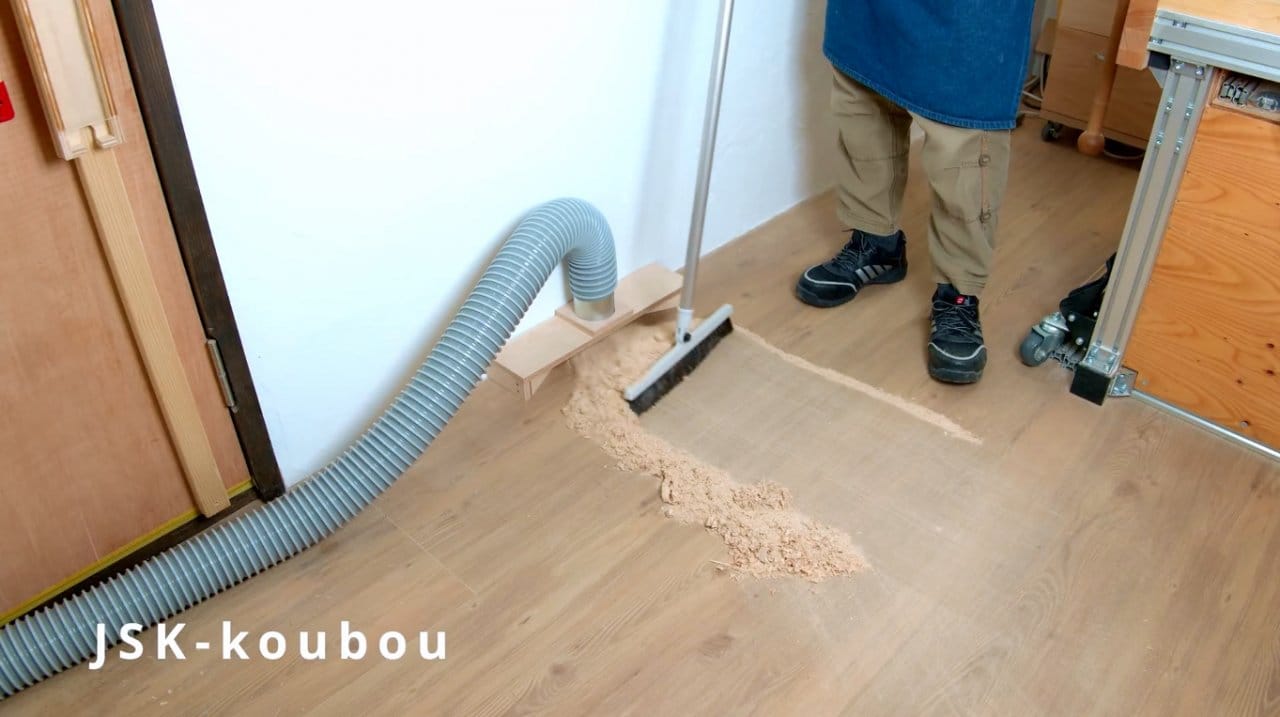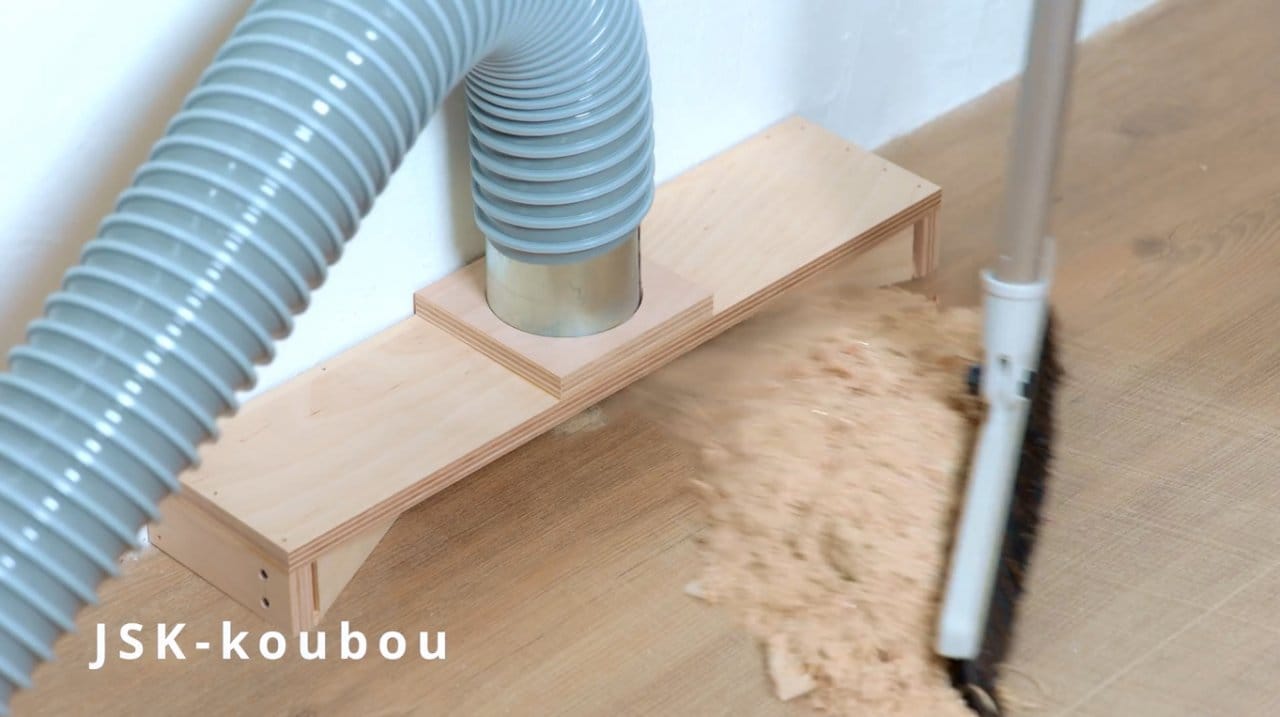 Why did you need to make removable partitions?
This design also can also serve as a desktop dust extraction system.
Both partitions are screwed to the sides of the case.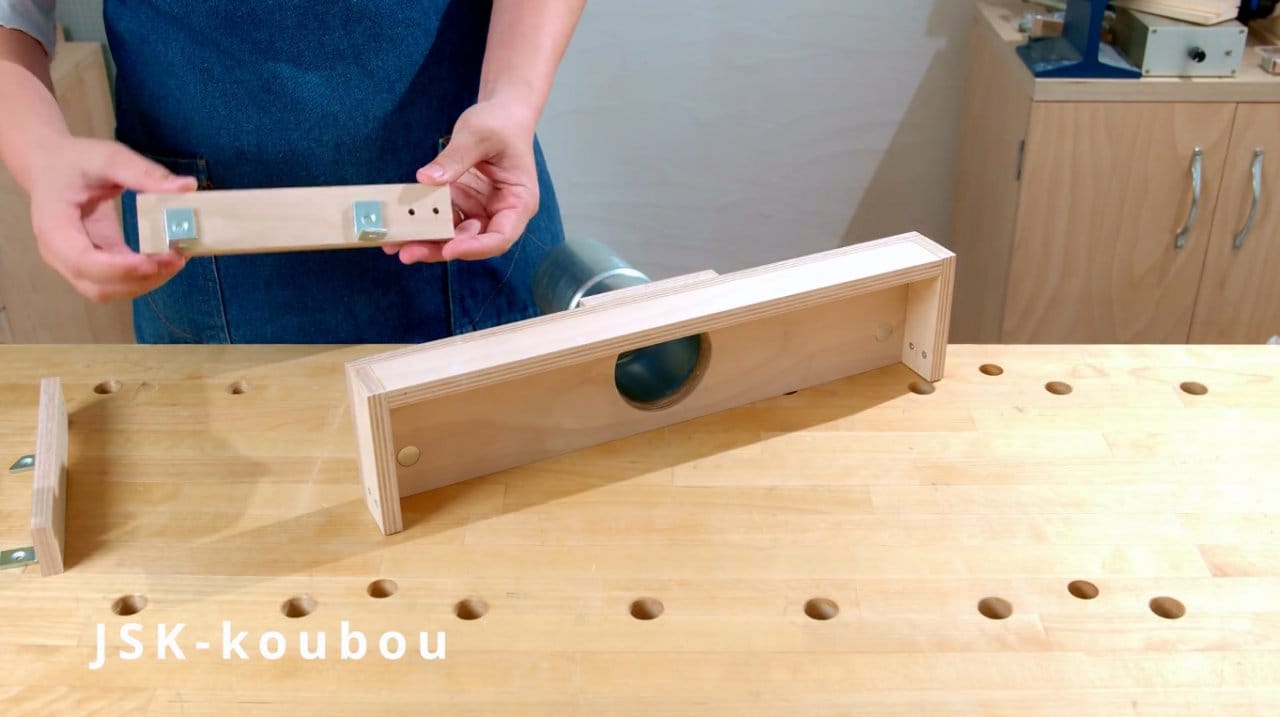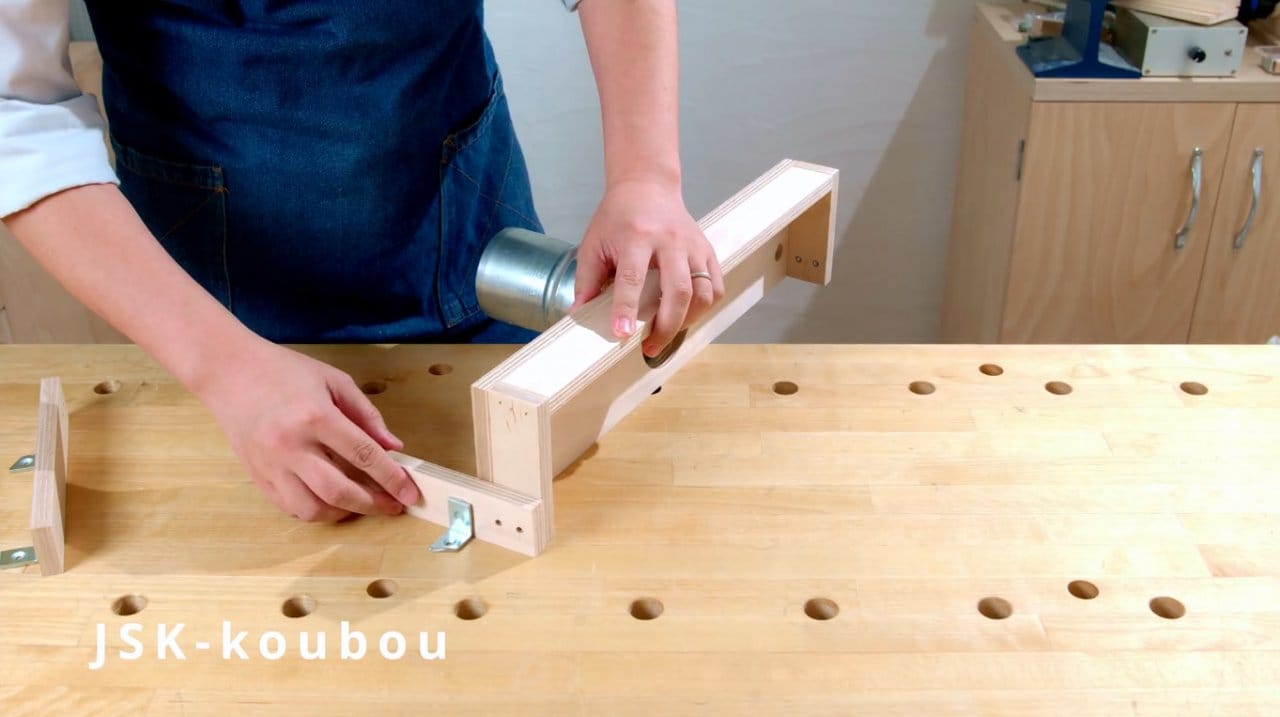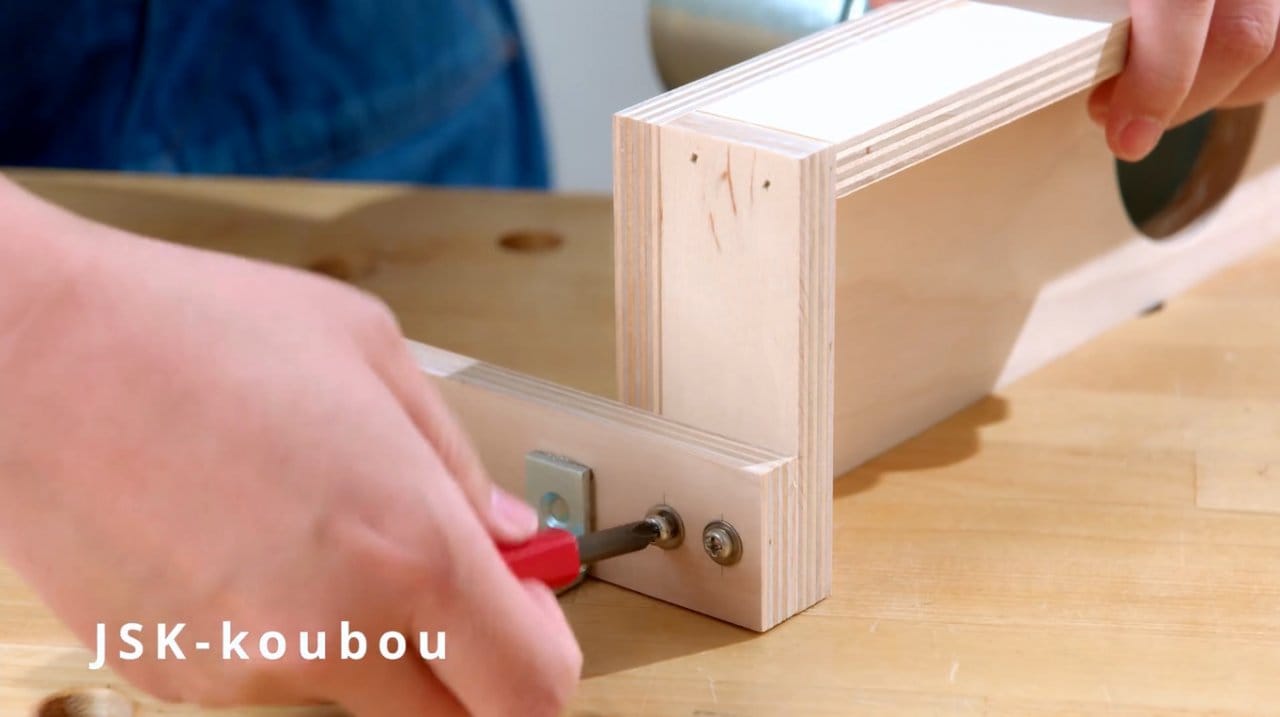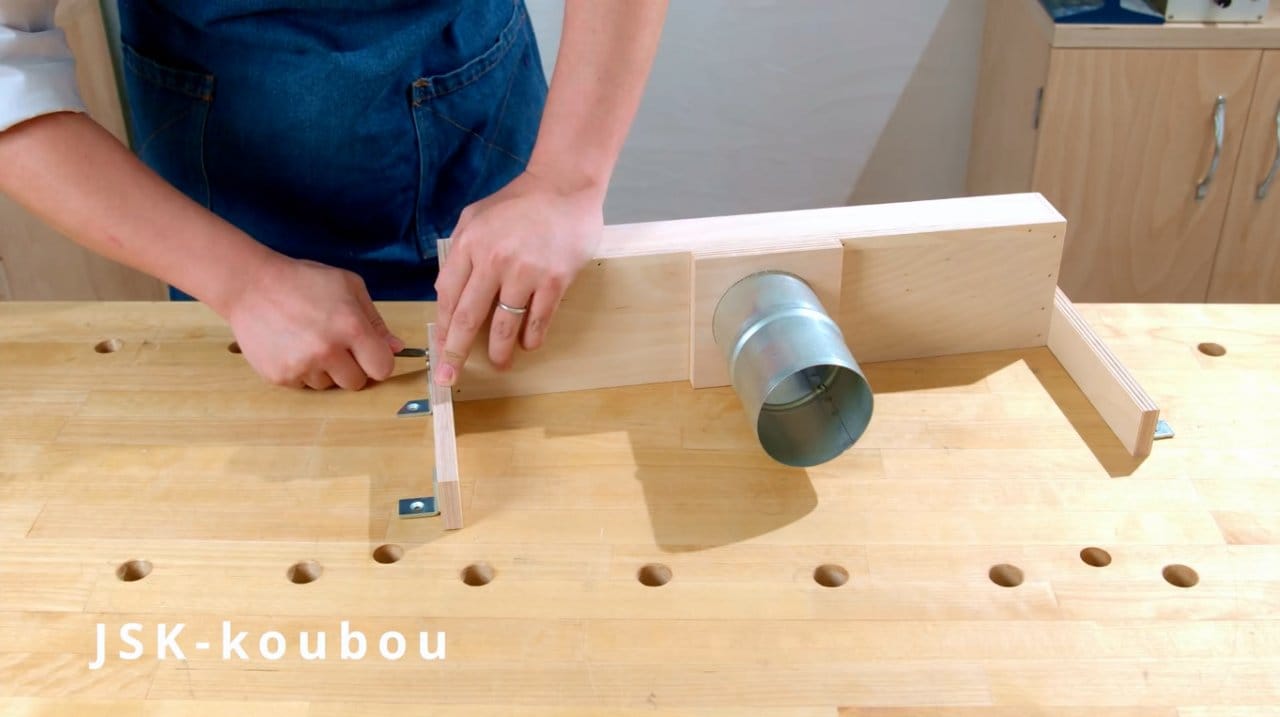 The structure is fixed with clamps on the workbench.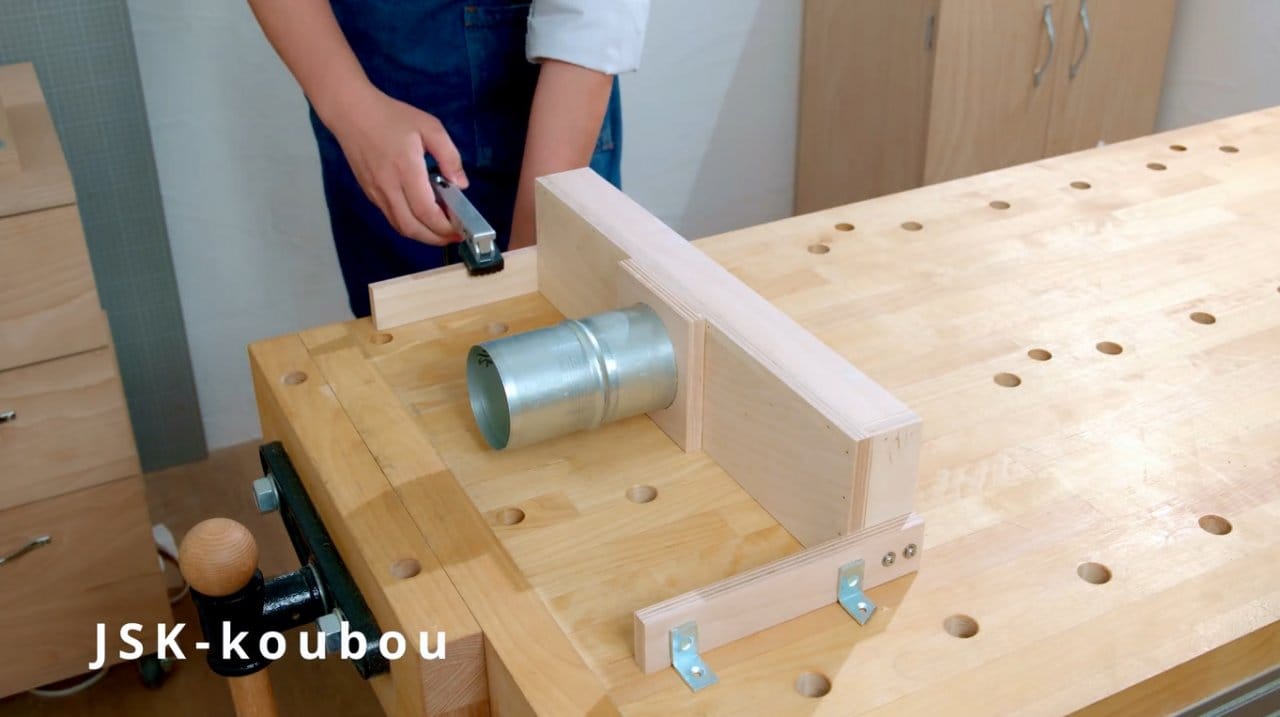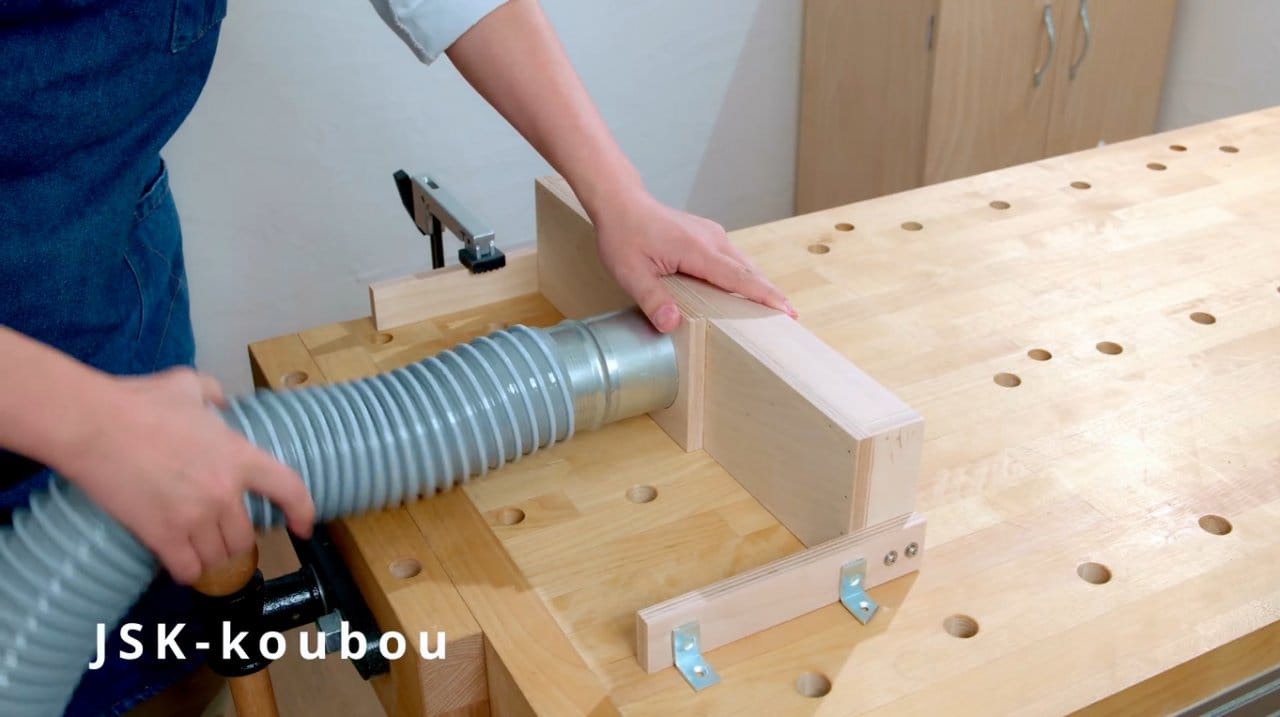 So you can perform small grinding work, process parts with dremel and other machines.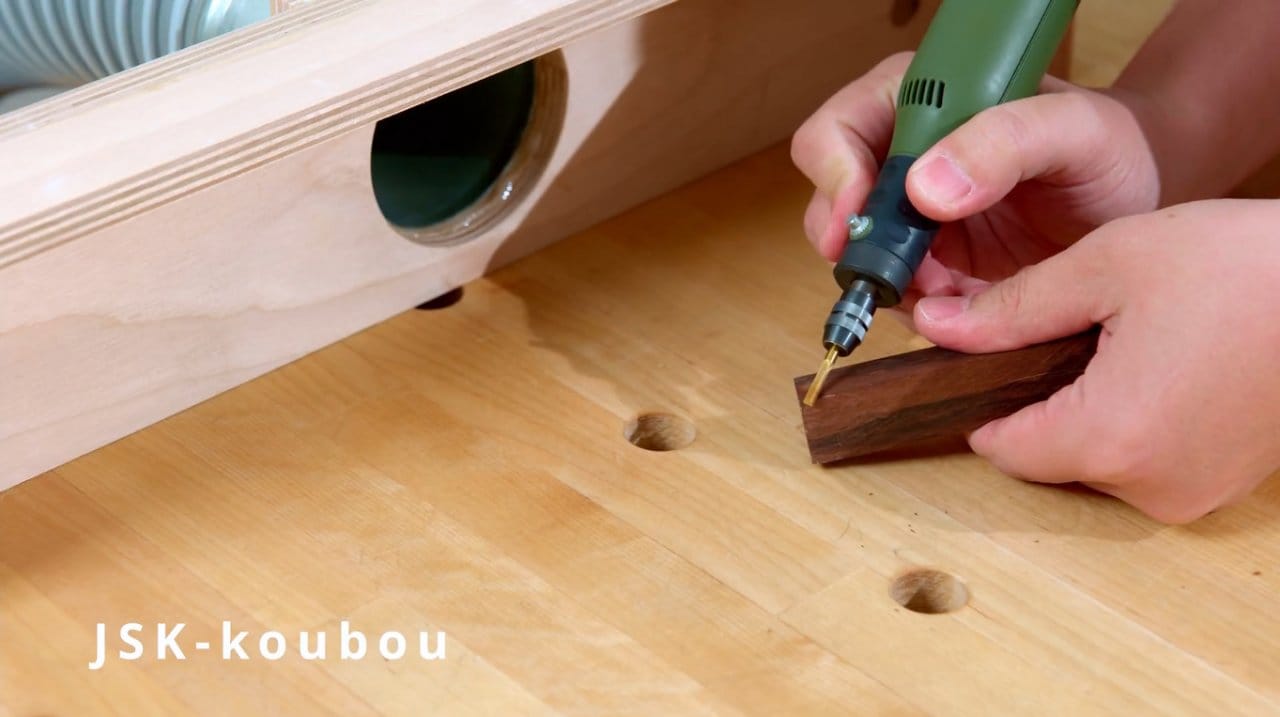 Thank the author for a simple device for quickly collecting garbage in the carpentry workshop.

Good mood, good health, and interesting ideas to everyone!
Subscribe to the telegram channel of the site not to miss new articles.
Author's video can be viewed here.