DIY
Repair Garrett Ace 250 [switches off from dampness]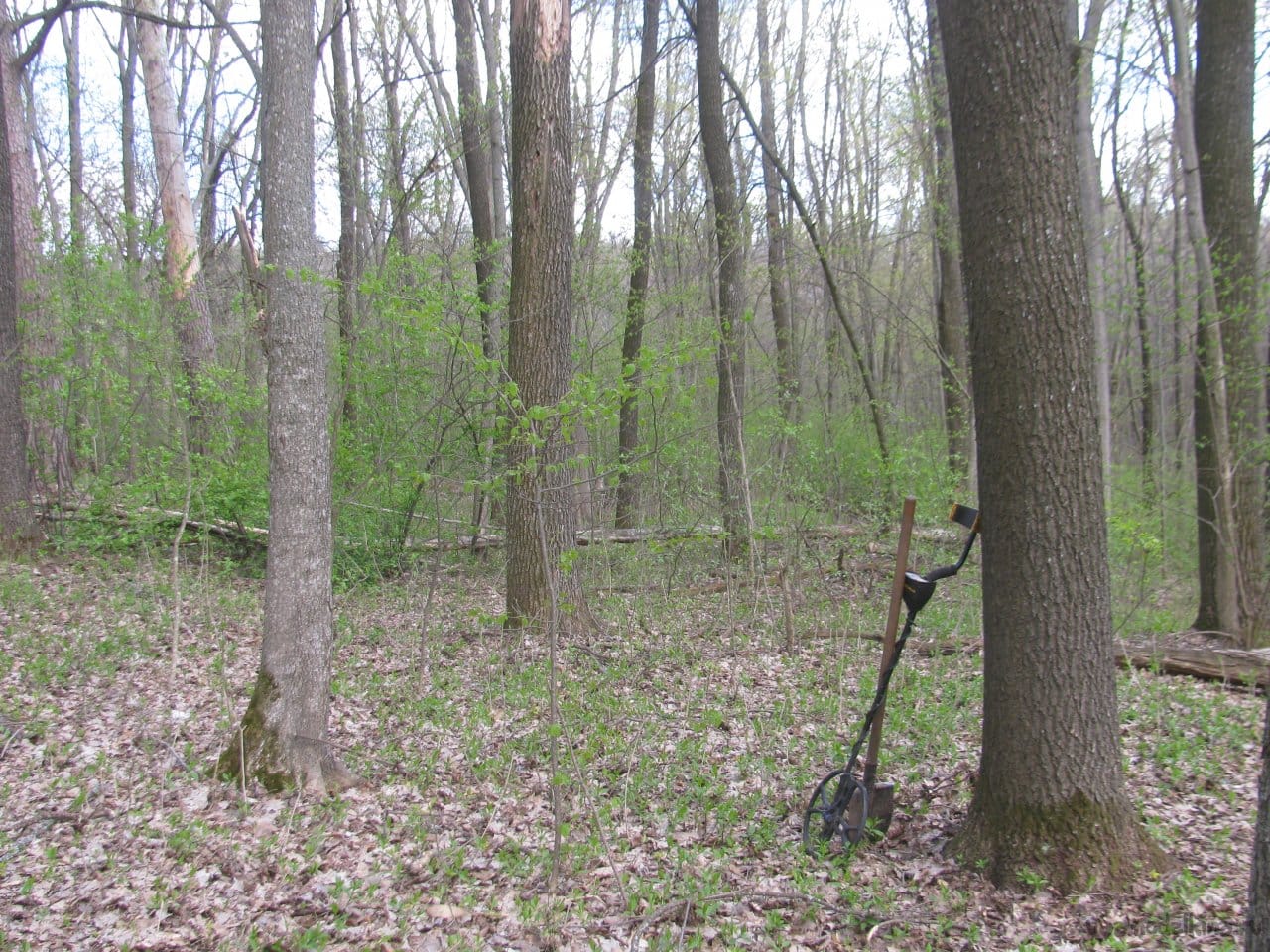 As the owner of the Garrett Ace 250 device, I will describe what happened to the device and, in general, how elementary check the power circuit if the device does not turn on.
History of my breakdown
I went to the forest twice in the summer, once after the rain, and one early in the morning, when there was heavy fog and dew.
The device in both cases turned off in the middle of the forest and I had to go home. But as soon as the device was dry a little, it turned on and worked as if nothing had happened.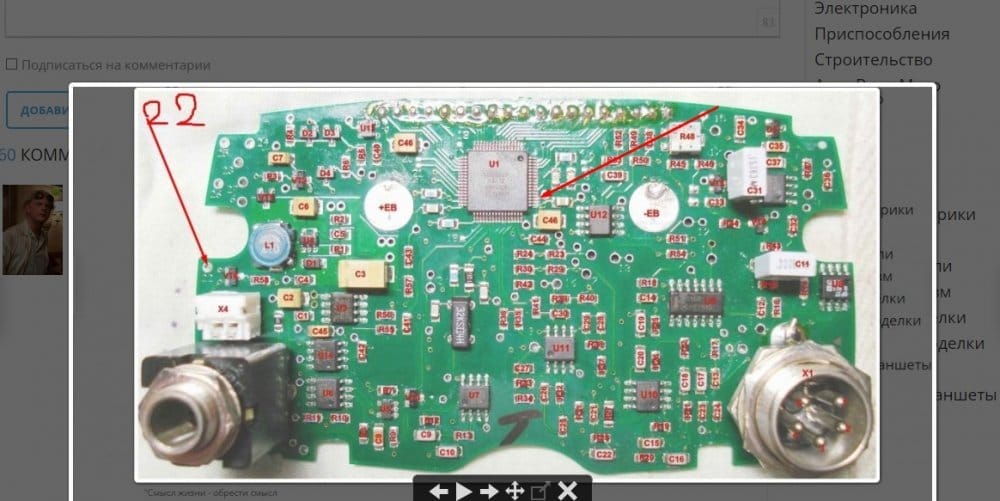 < a href = "https://usamodelkina.ru/uploads/posts/2021-07/1626884701_img_0711.jpg" rel = "prettyPhoto">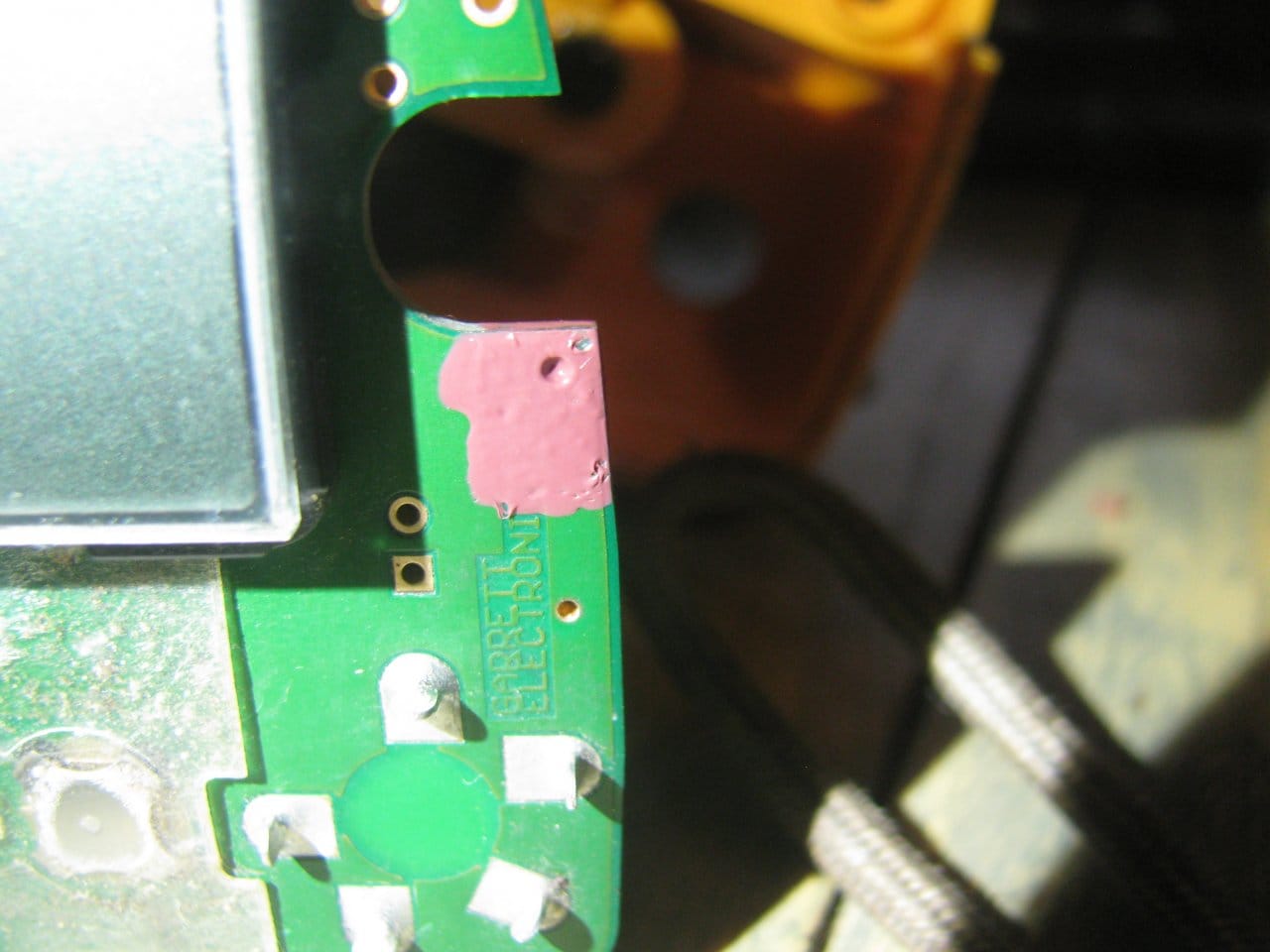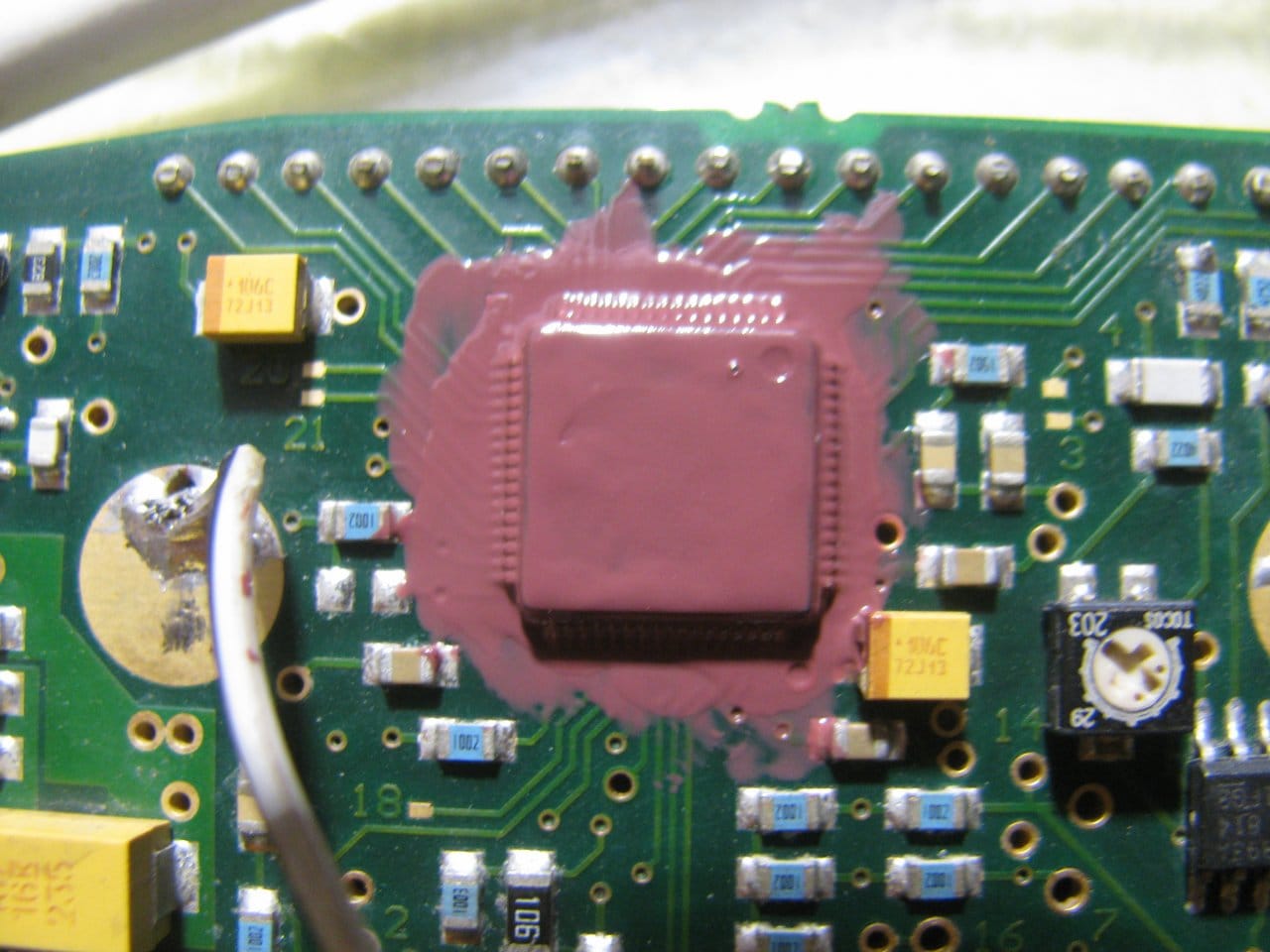 < a href = "https://usamodelkina.ru/uploads/posts/2021-07/1626884746_img_0714.jpg" rel = "prettyPhoto">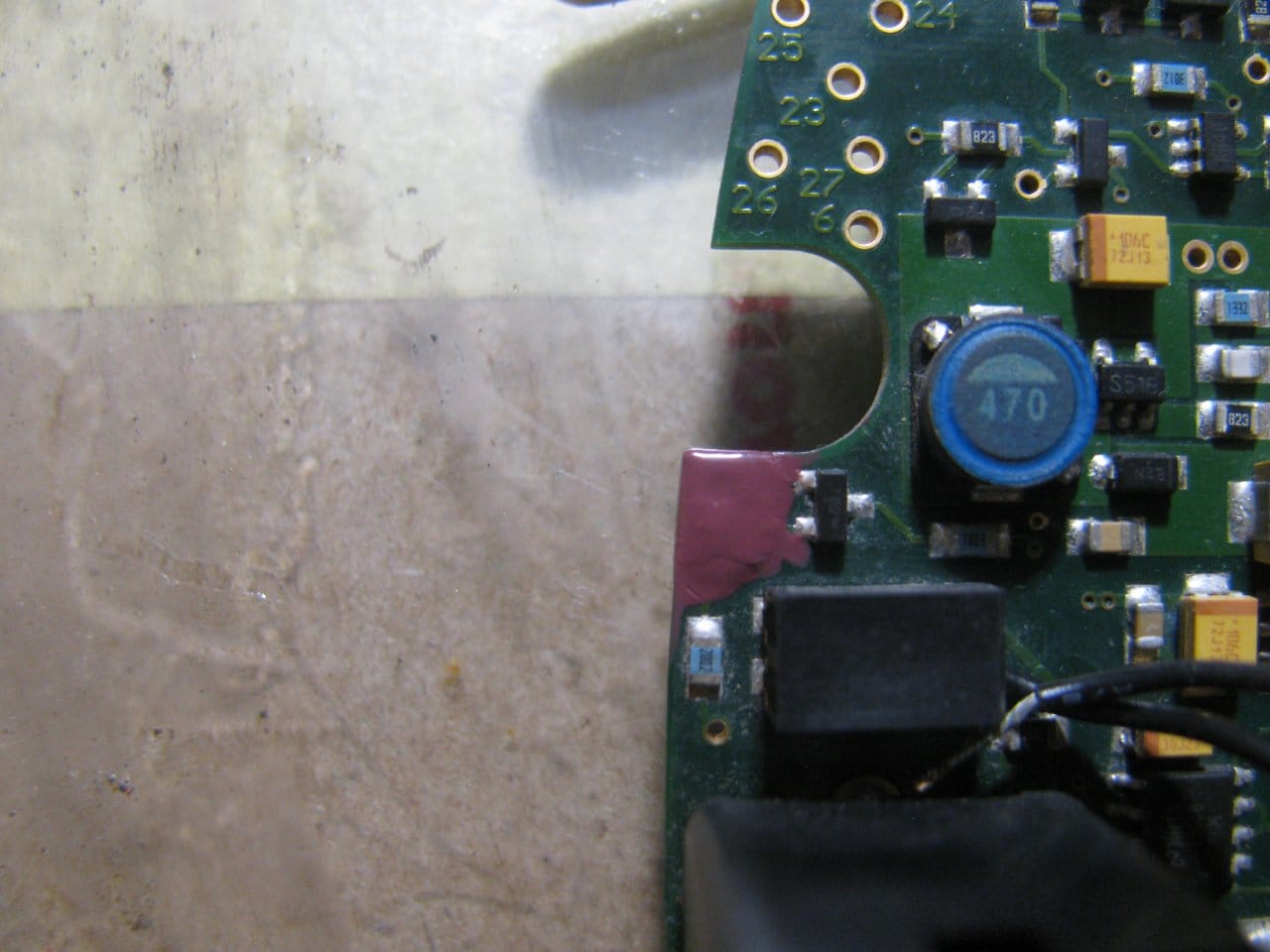 After opening, pin 22 was experimentally found, this is such a contact on the board, a point for testing. So, if you touch this point with your finger, the device turns off. Moreover, even if you just blow your mouth at this point, the device turned off.
To solve the problem, this point was covered with nail polish. The dialing of this point showed that it goes to the bottom of the processor's leg. I ended up covering the entire processor with nail polish. The device has been tested in the forest, it works perfectly.
Before applying the varnish, you need to ring a multimeter for electrical conductivity.
What to do if the device does not work?
Further I will tell you what measures to take if your device does not turn on.
1. Try drying the device on a battery or in the sun.
2. Check the battery contacts and their charge
3. Using a soft brush or a brush, clean the board of the device with alcohol, the batteries must be removed. You can turn on the device after the alcohol is completely dry.
Well, then I propose the diagrams found on the Internet, which will allow you to check if everything is normal with the power supply of the device.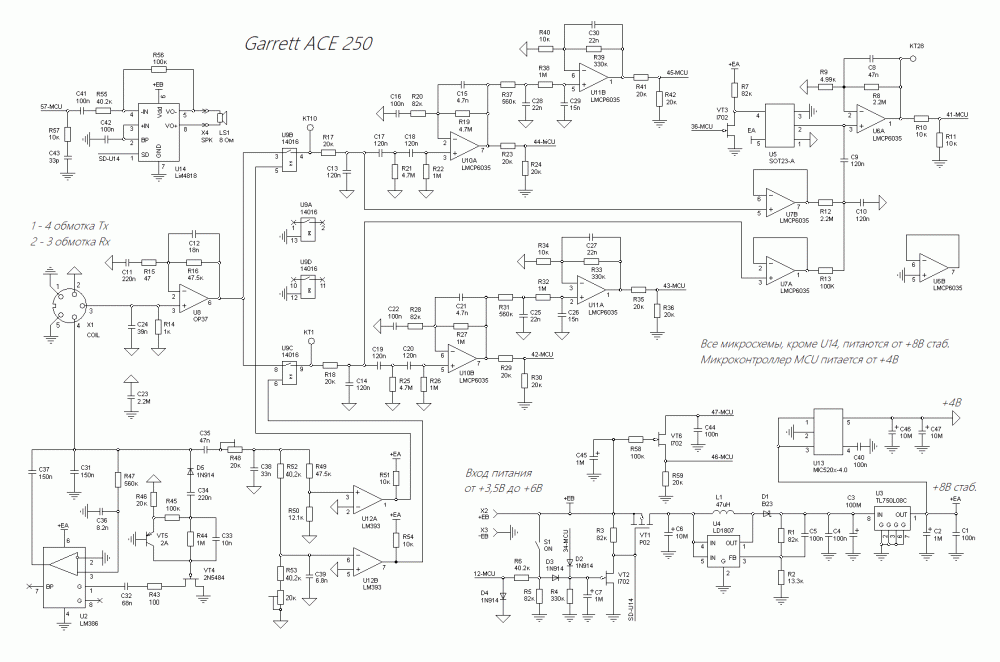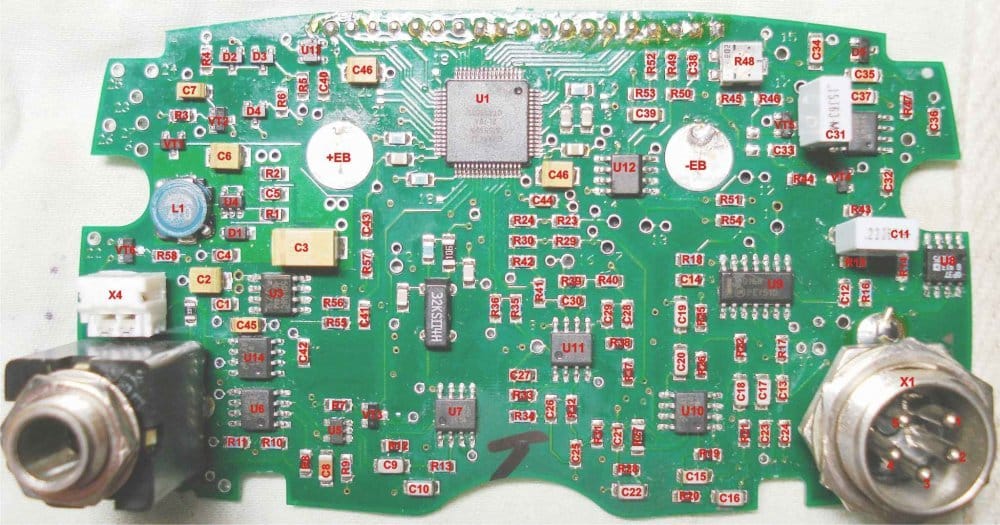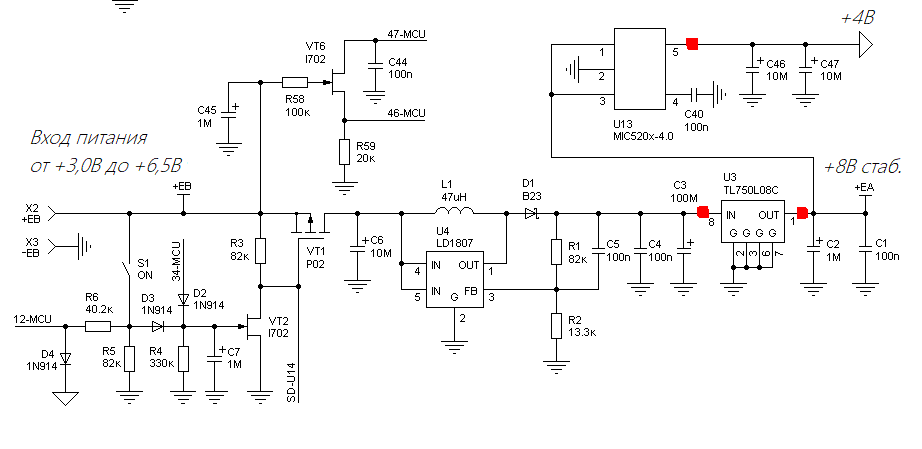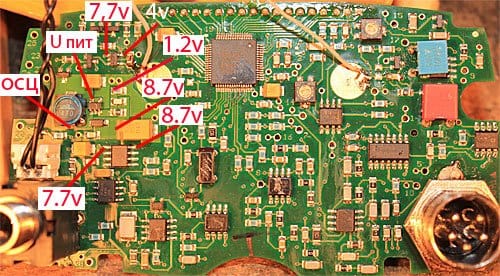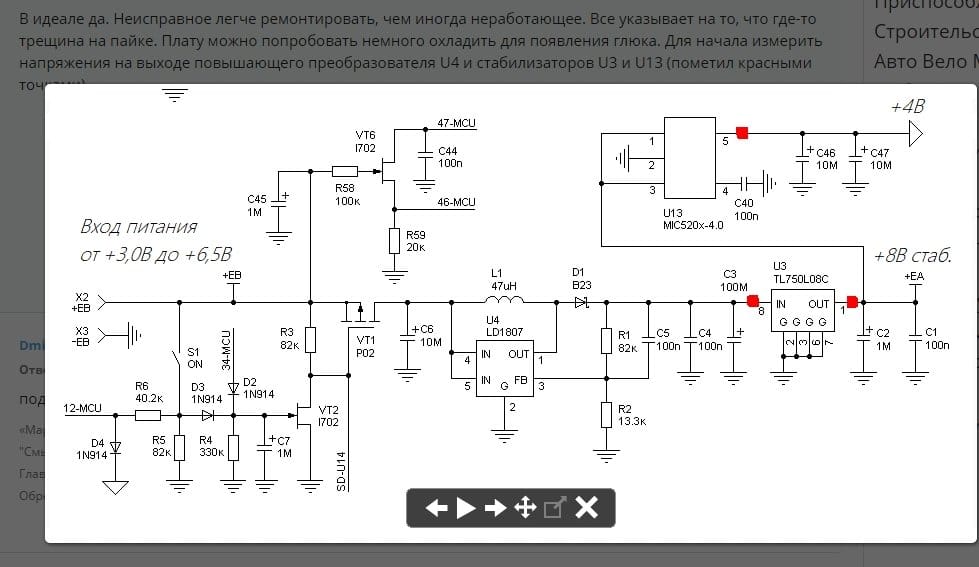 A few words about variable resistors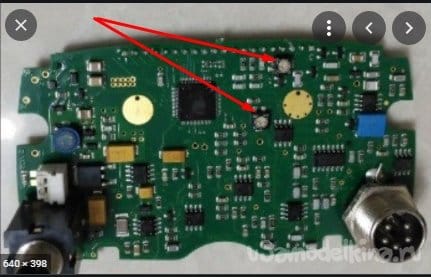 On the board has two variable resistors. I do not advise you to touch them if you have them installed from the factory, but I have twisted them.
Twisting the upper resistor gives a significant increase in the depth through the air for copper. Only for copper, for gold and silver, this does not affect. However, if you twist this resistor too far clockwise, the device is very hysterical just to the ground, it is impossible to work.
I have this resistor unscrewed clockwise a little further than 3 divisions.
But the second lower resistor allows you to shift the scale on the discriminator, so that you can adjust the discriminator settings for you. But do all this at your own peril and risk, the factory settings of the device are already excellent, it is unlikely to be better.
Here and here you can see how the coils are repaired when the cable is broken at the entrance to the coil.
Successful excavations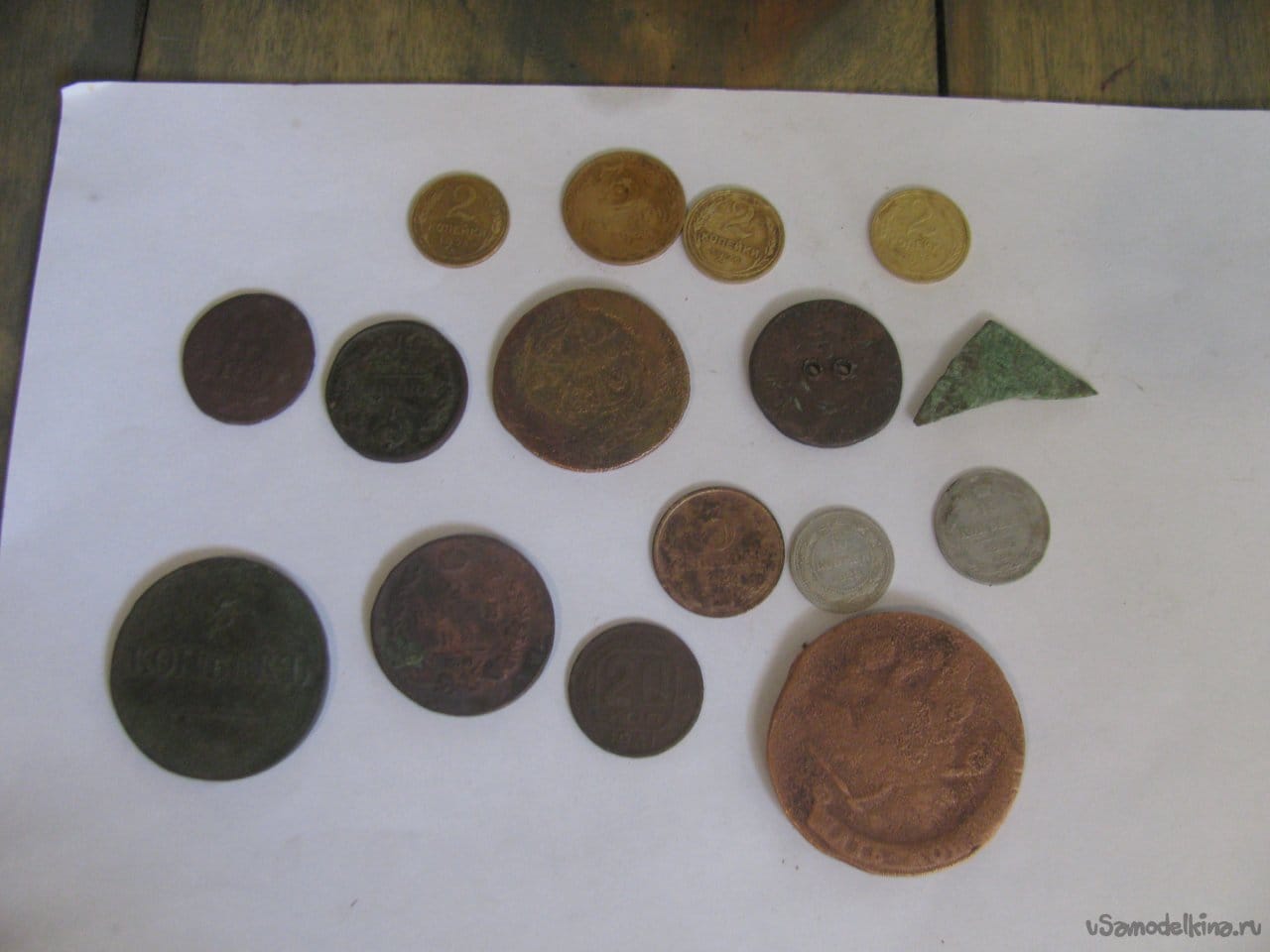 Garrett Ace 250 repair, Garrett Ace repair, Garrett Ace does not turn on, Garrett Ace diagram Question topic automatically published in social media site network – follow the answers there too: