Lifestyle
Rachel Roddy's cavatelli with sausage, mint and tomato recipe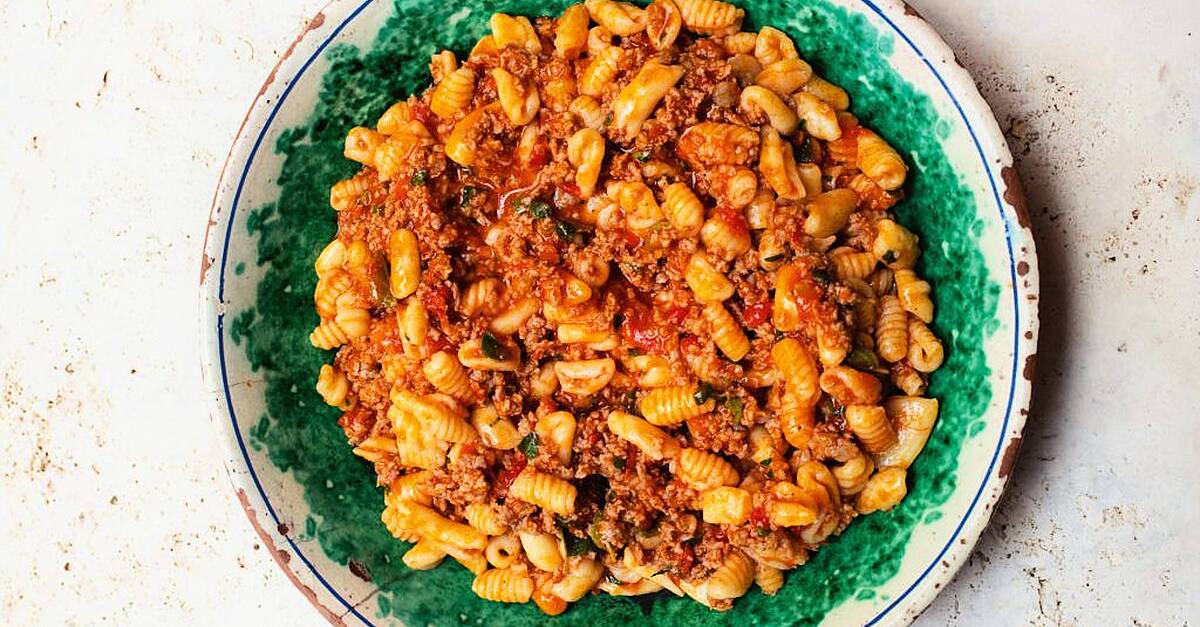 A swift, simple and satisfying mid-week pasta dish that you'll end up cooking on repeat…
How to make Rachel Roddy's cavatelli with sausage, mint and tomato recipe
Ingredients:
(Serves 4)
2 cloves of garlic, peeled and crushed
4tbsp olive oil
400g sausage meat, crumbled
150ml white wine
400g ripe tomatoes, peeled and roughly chopped
A sprig of fresh mint
Salt
450g fresh, 400g dried cavatelli, orecchiette, fusilli, casarecce
Grated pecorino and red chilli flakes, to serve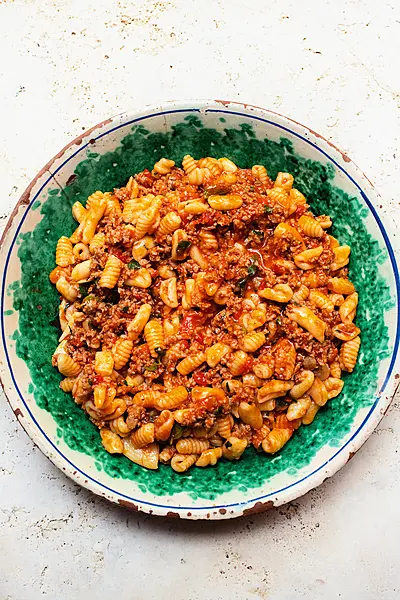 Method:
1. In a capacious pot over a medium-low heat, fry the crushed garlic in the olive oil. Add the crumbled sausage and stir until all pinkness has gone.
2. Pour in the wine and raise the heat. When the wine has evaporated, add the diced tomatoes and cook for another five to 10 minutes, or until the sauce has thickened. Finally, add the mint leaves and salt to taste.
3. Cook and drain the cavatelli, put them into the pot with the sauce and let them simmer for a few minutes, stirring and adding some of the cooking water if needed. Serve, passing round grated pecorino and red chilli flakes for those who want them.
An A-Z Of Pasta: Stories, Shapes, Sauces, Recipes by Rachel Roddy is published by Fig Tree. Photography by Jonathan Lovekin. Available now.