DIY
Making a receiver for a car compressor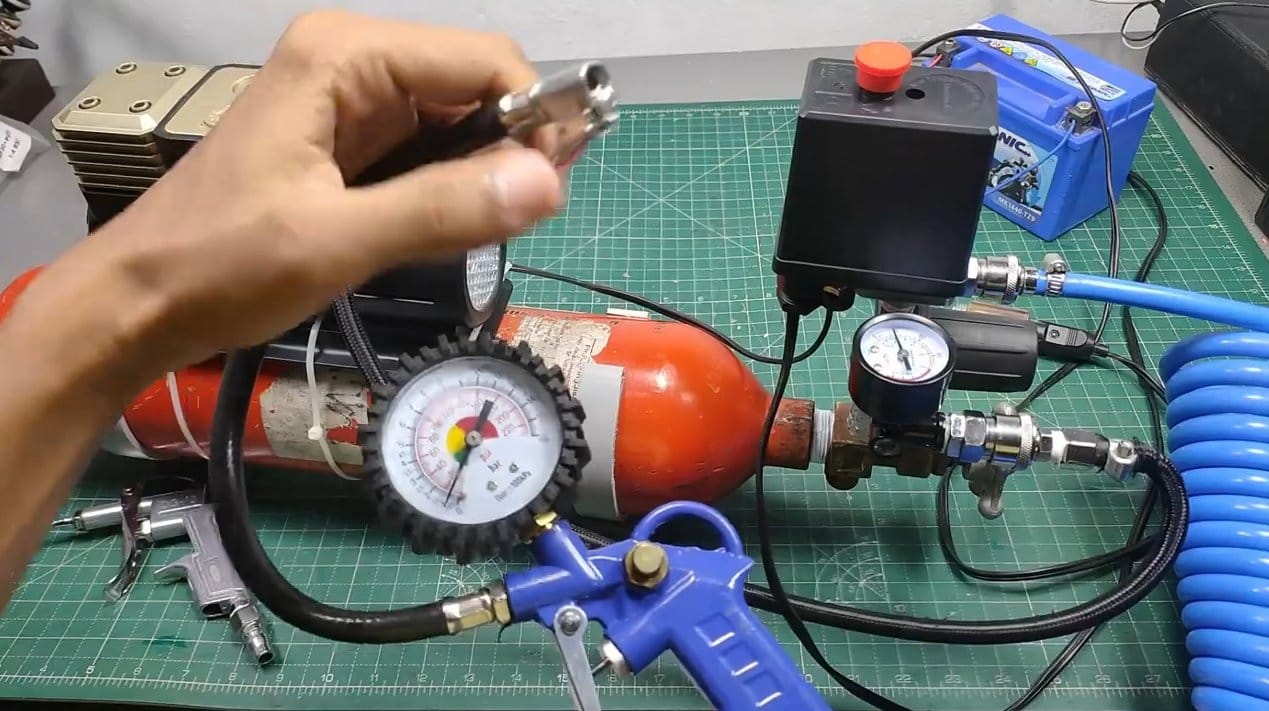 Greetings to all those who like to tinker, I propose to consider the instructions for making a receiver for a small car compressor for 12V. Thanks to the receiver, various equipment can be connected to the compressor, for example, an airbrush, guns for blowing dirt, and so on. Also, a pistol can be connected to such a compressor for convenient inflation of the wheels. If you are interested in the homemade product, I suggest you study it in more detail!

Materials and tools used by the author:
List of materials:
– car compressor;
– pressure gauges;
– pressure switch;
– pressure regulator (set) ;
– emergency pressure relief valve;
– fire extinguisher cylinder;
– couplings, tees (and other parts from a plumbing store).
List of tools:
– adjustable wrench;
– screwdriver.
The process of making homemade products:
Step one. Assembling the compressor
A splitter is installed on the cylinder, there are two pressure gauges on it, as well as a pressure adjustment knob. For emergency relief of excess air, in case the pressure switch fails, a mechanical valve is installed.
A mechanical pressure switch is responsible for the air pressure, it can be adjusted to maintain the pressure in the desired range.
As a result, we get two outputs with two pressure gauges, we connect the compressor input to one, and different nozzles can be connected to the second.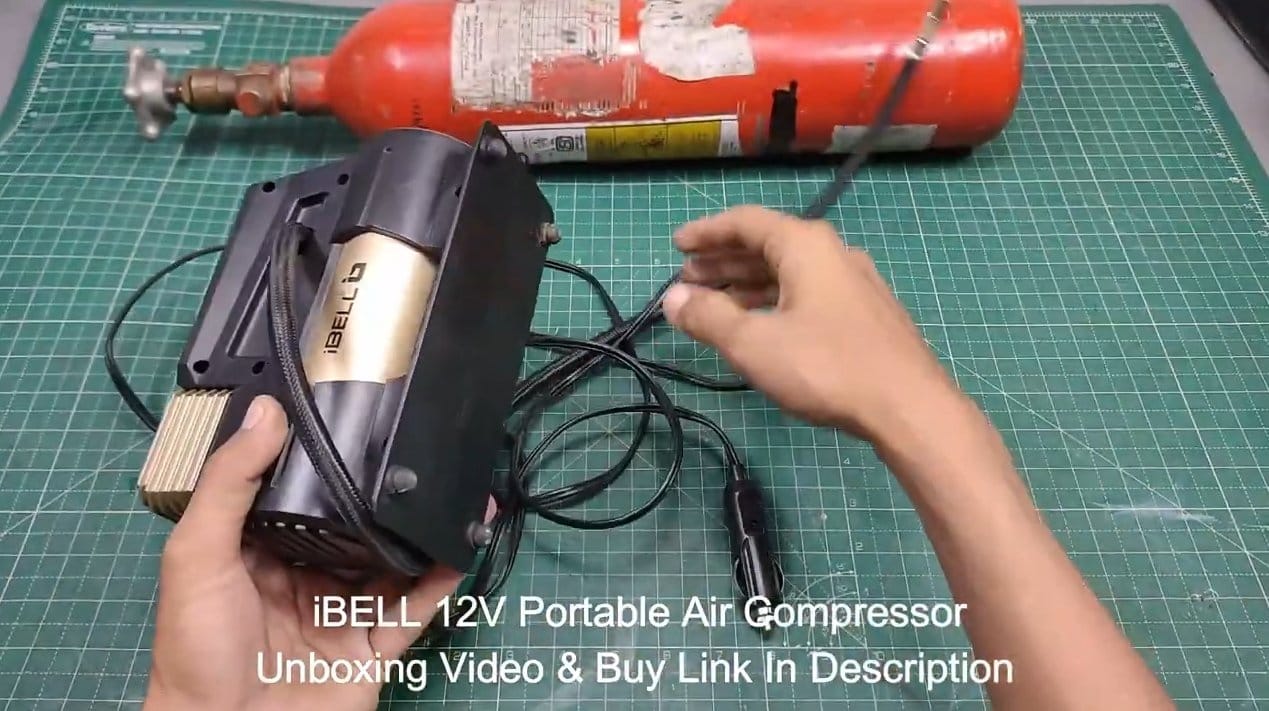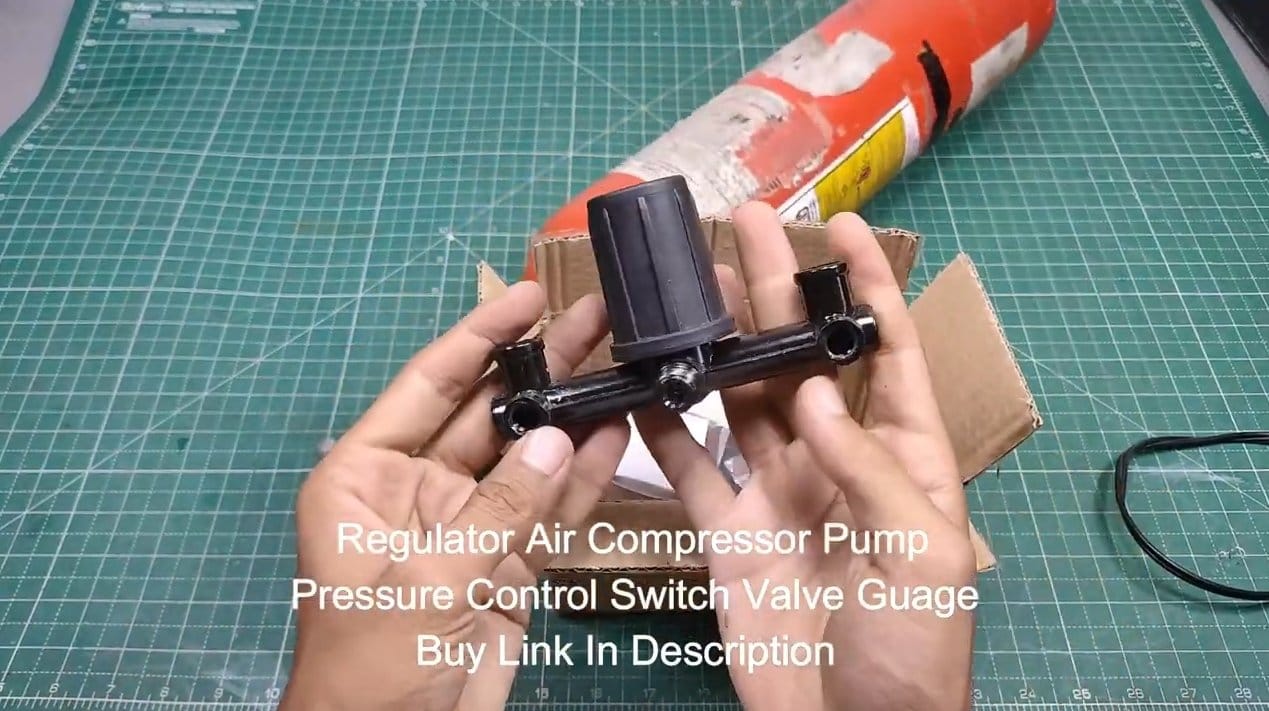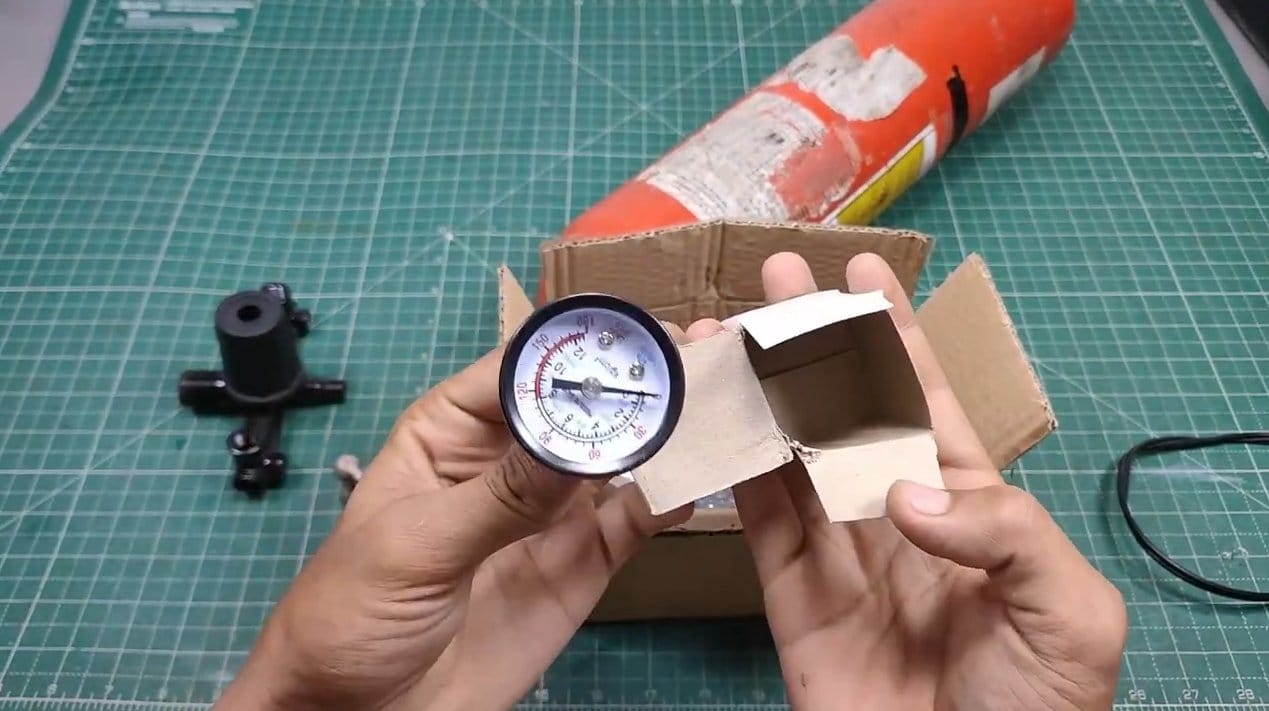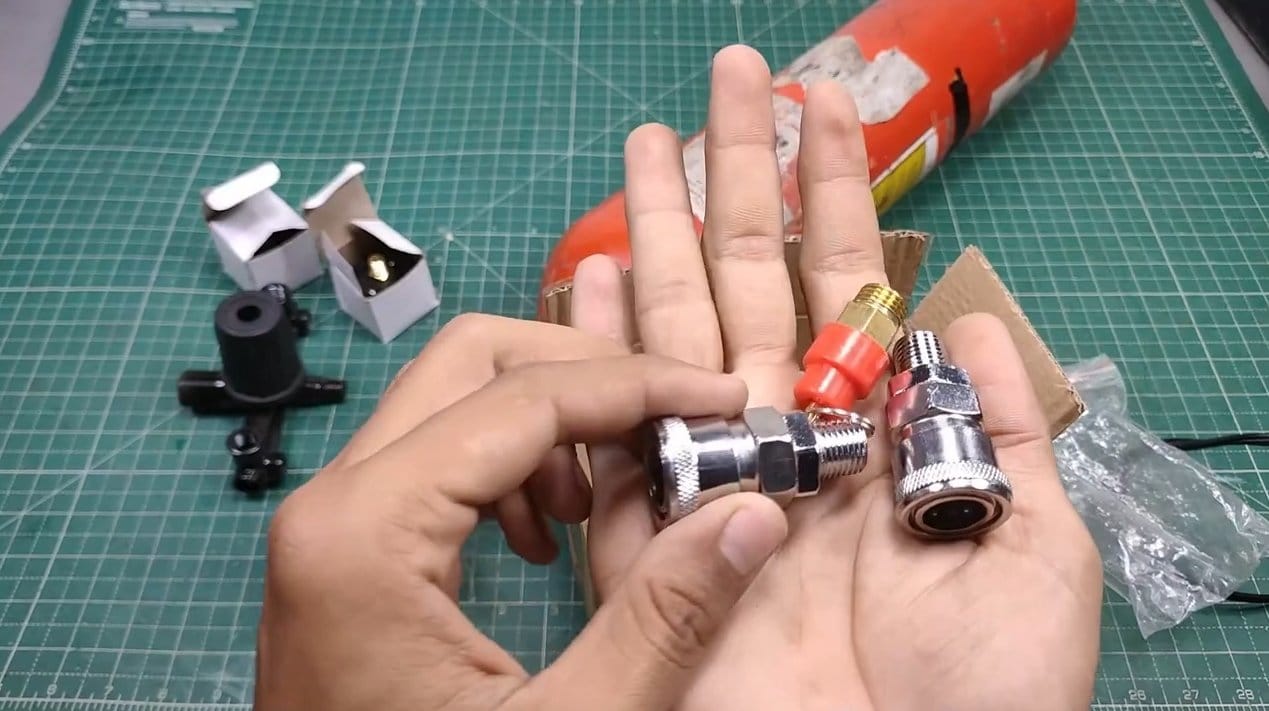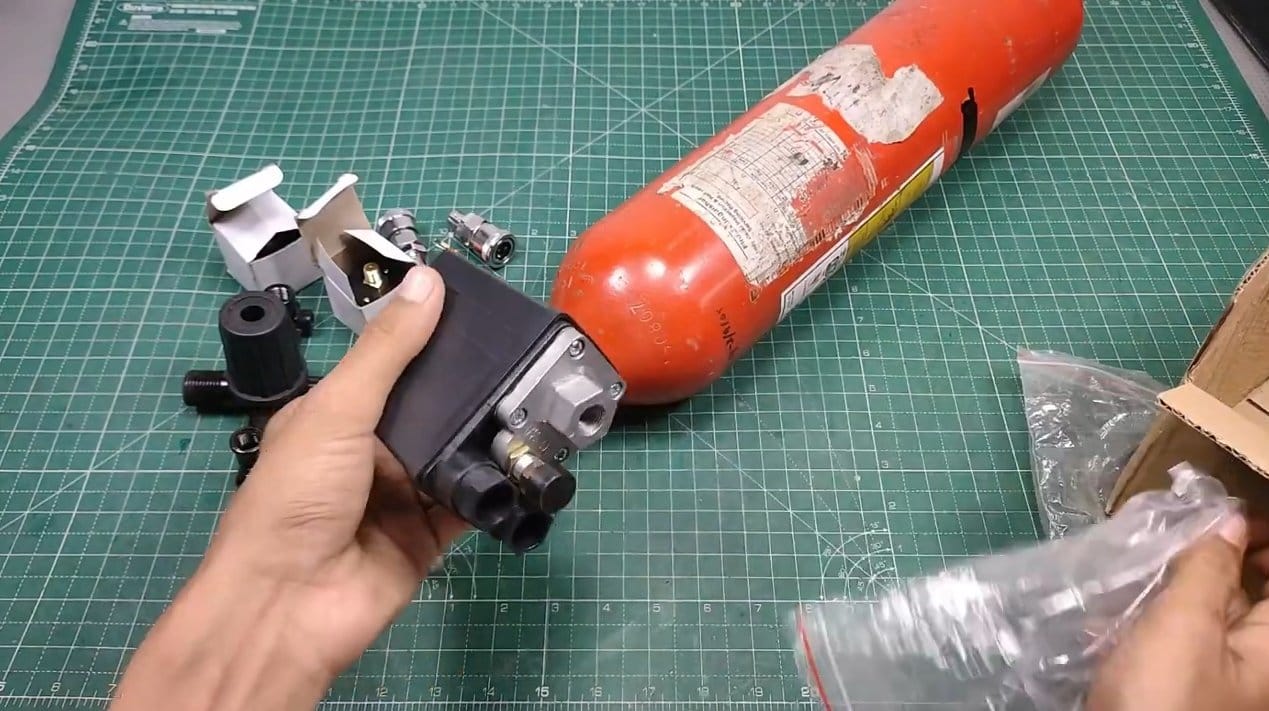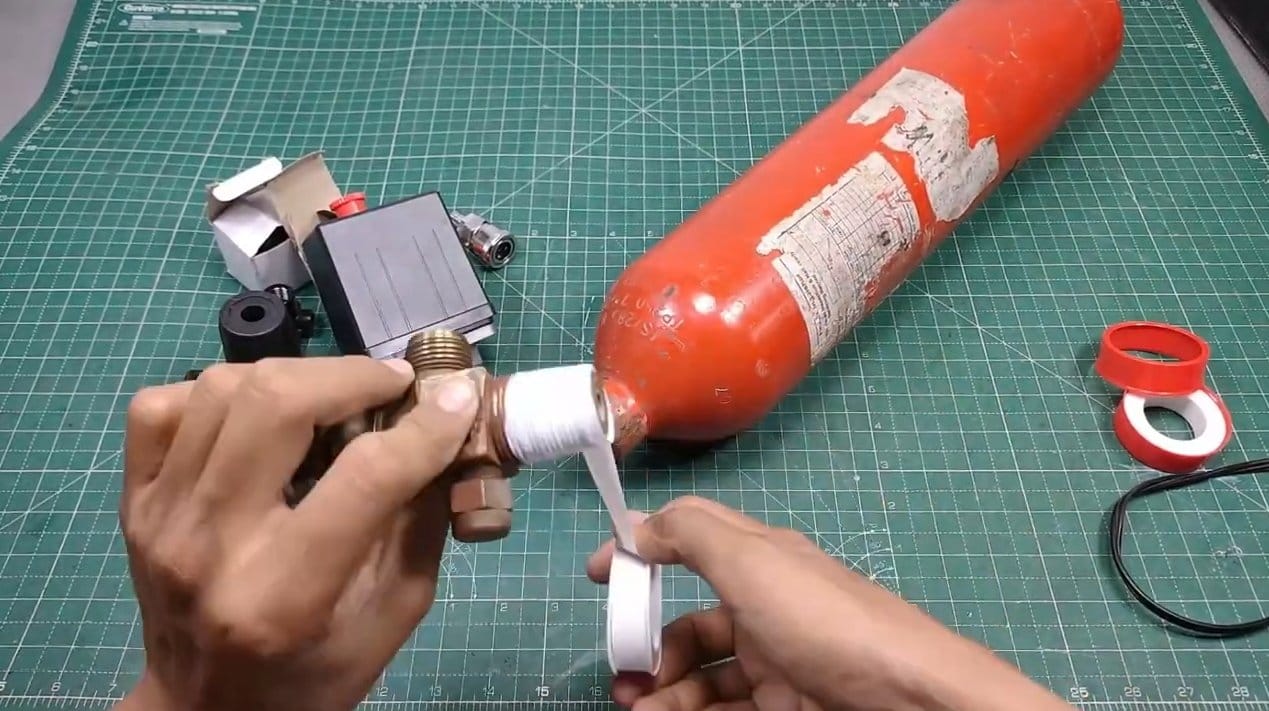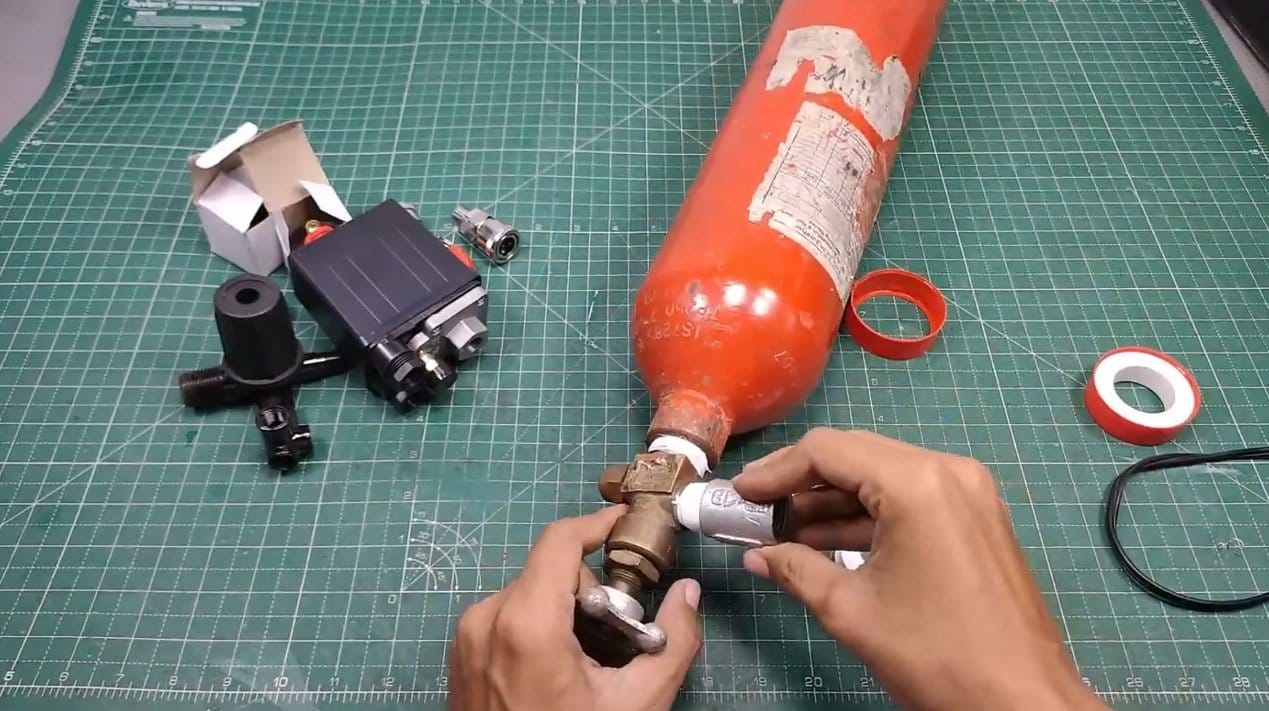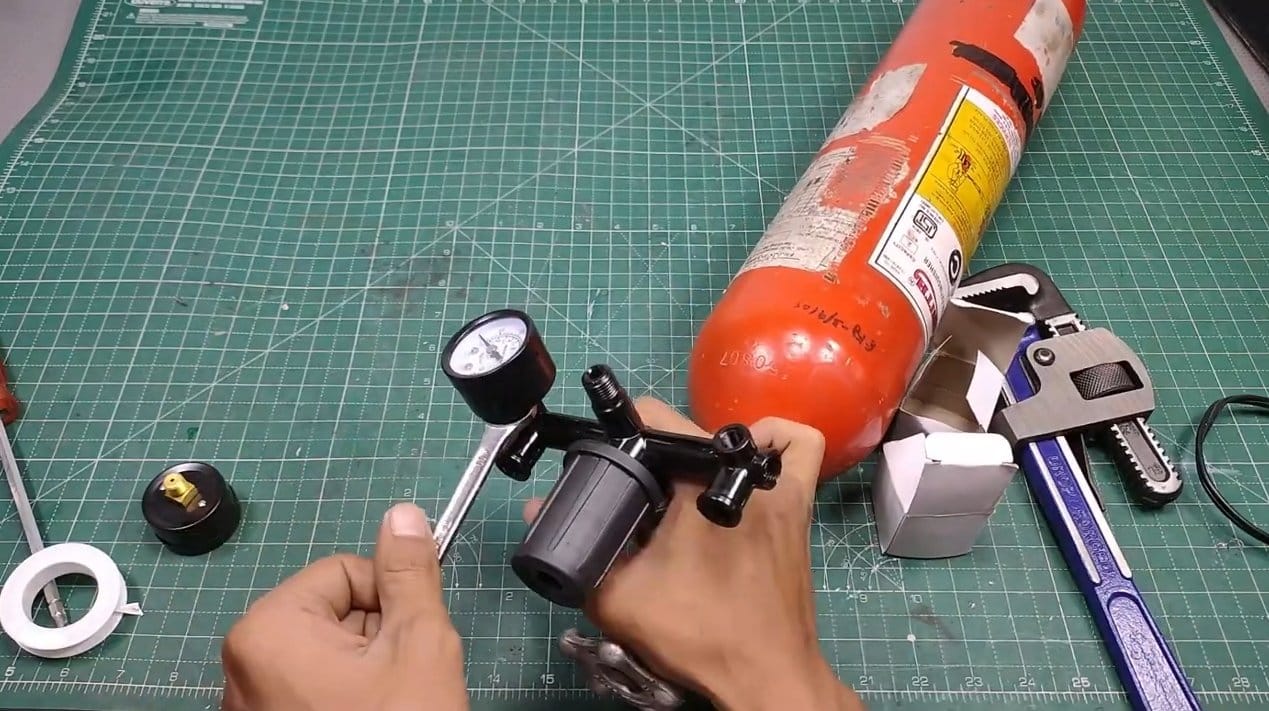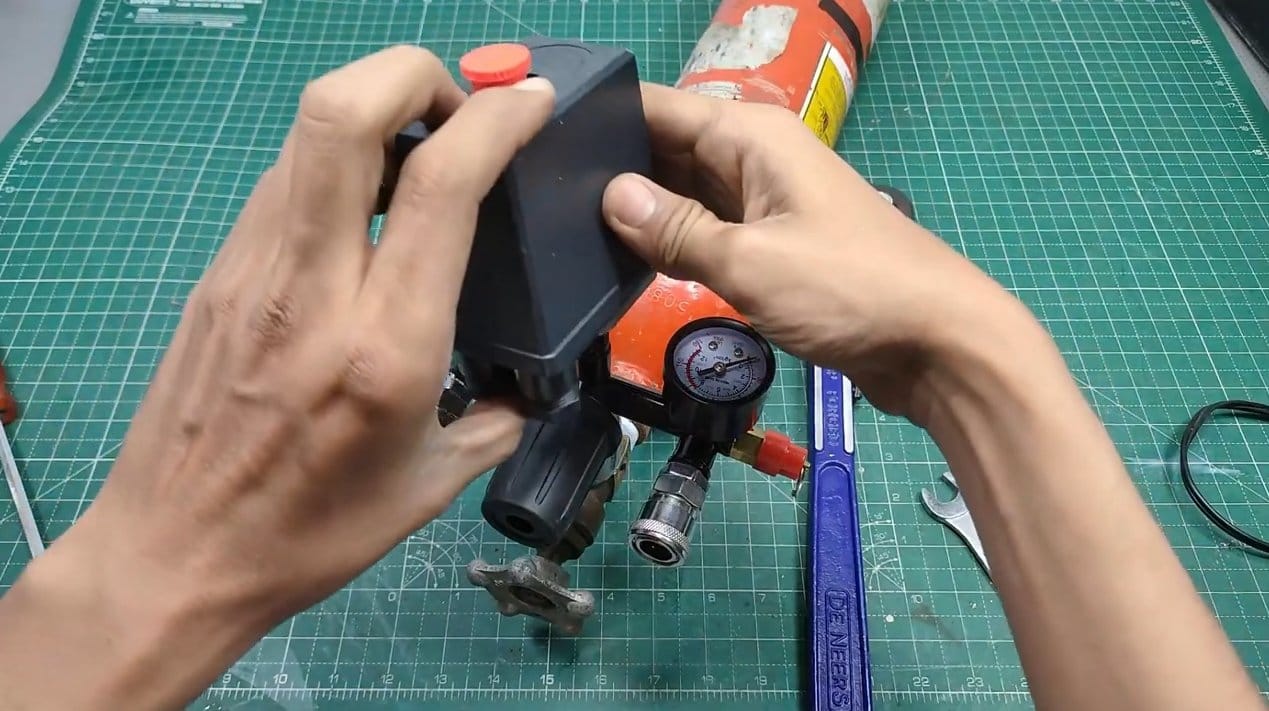 Step two. Compressor legs and fixing
We make legs for the receiver from a plumbing pipe. As a result, now the homemade product will stand securely on the floor. On top of the receiver, using ties or wire, we attach the compressor itself to 12V.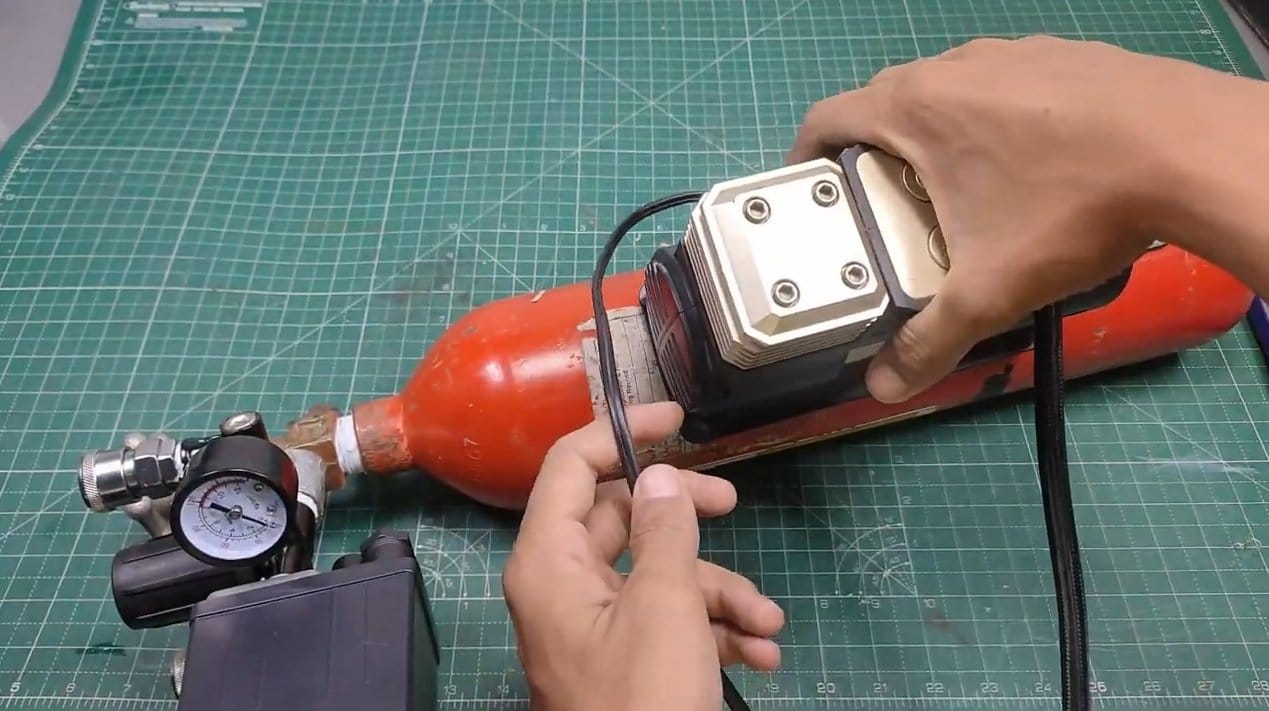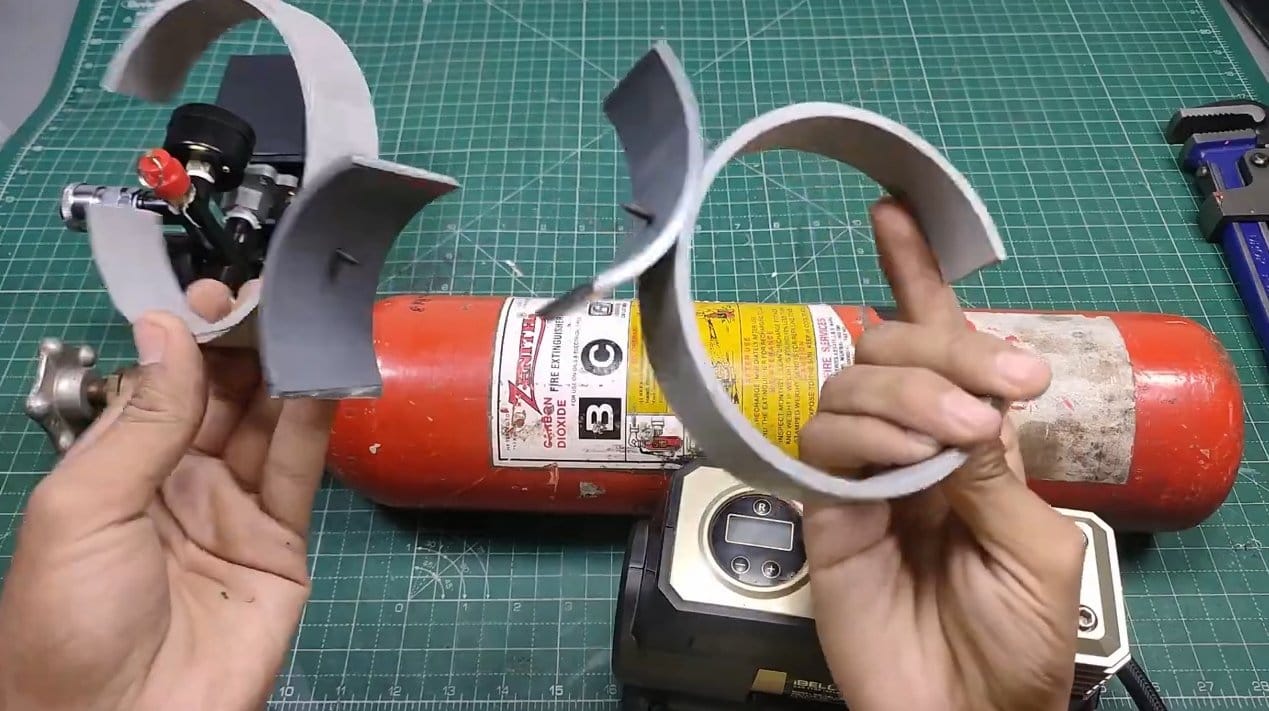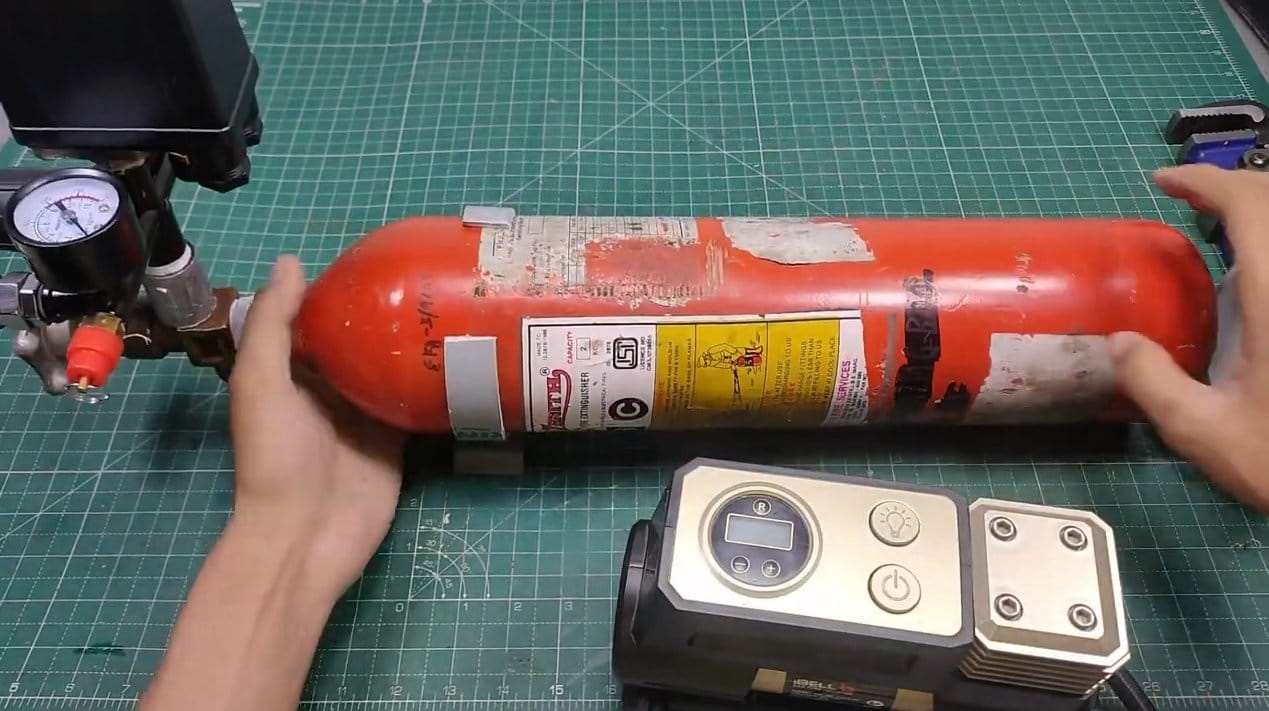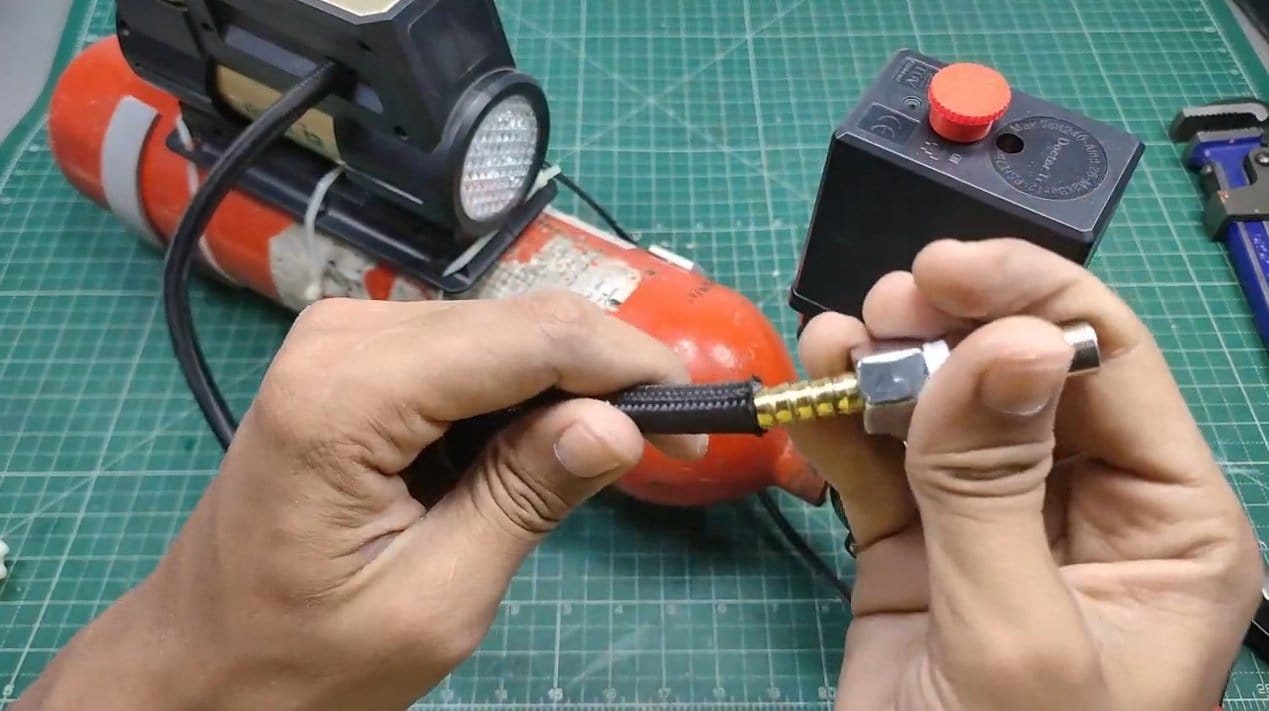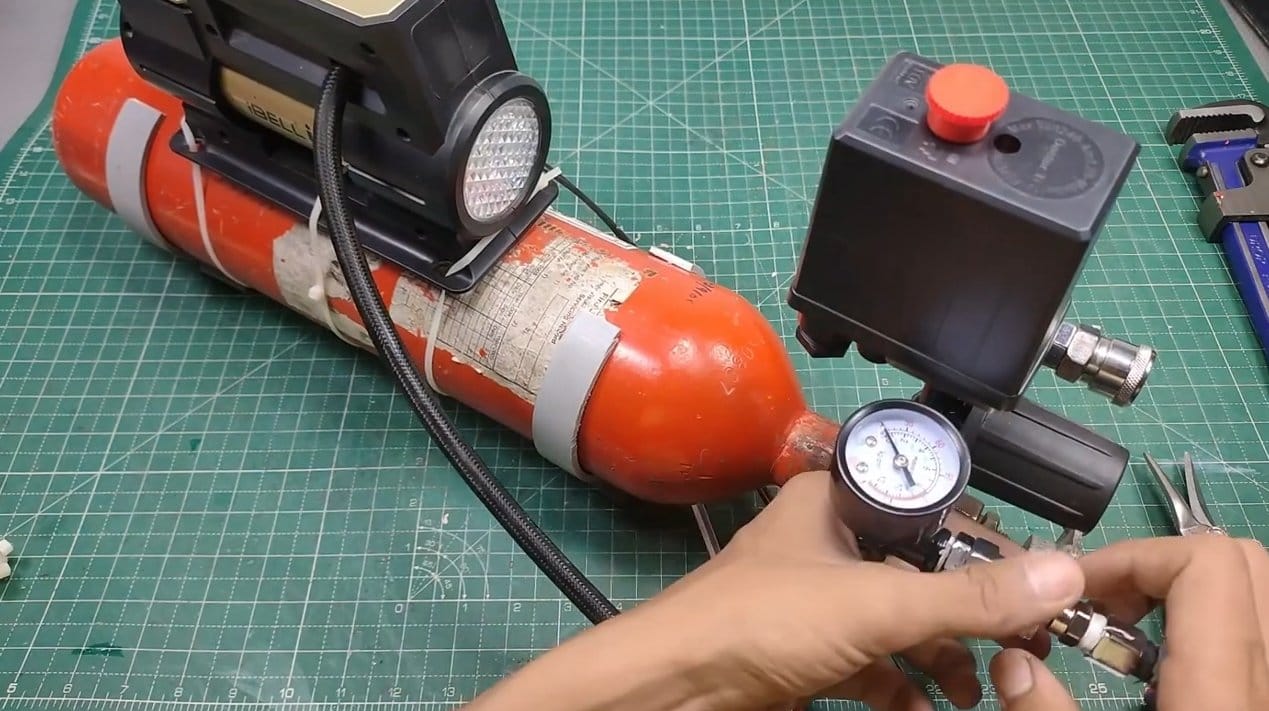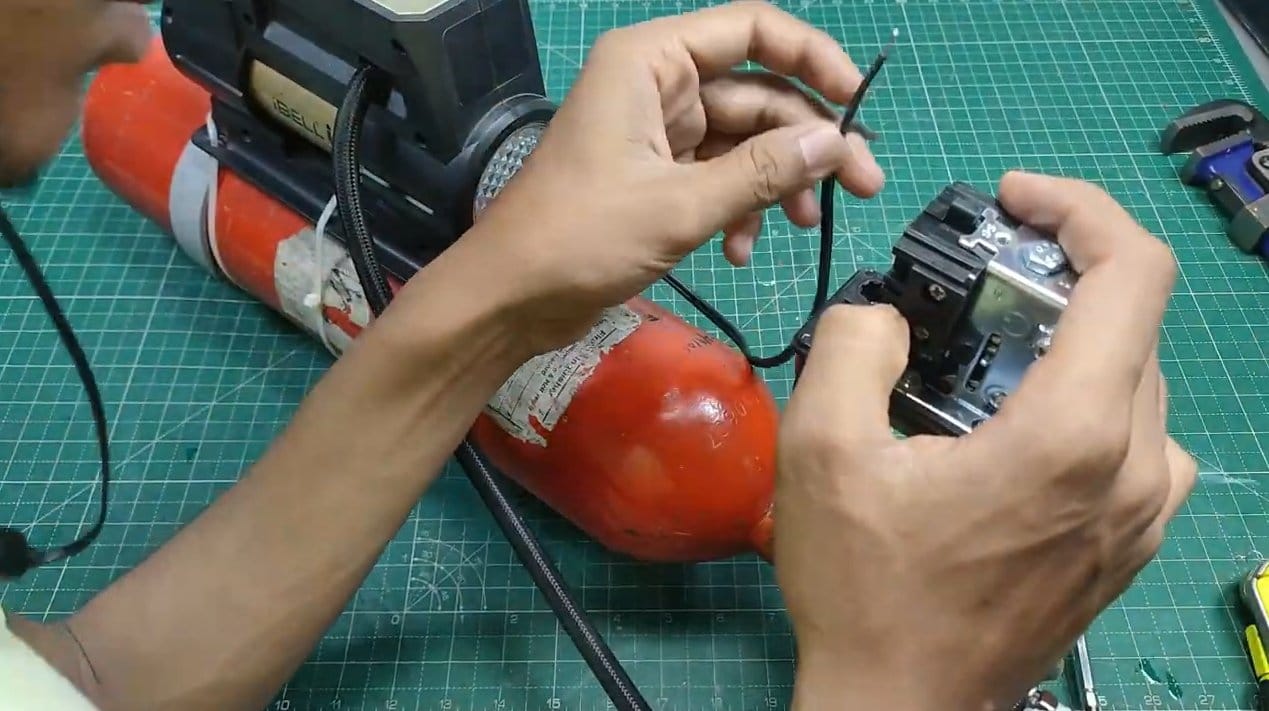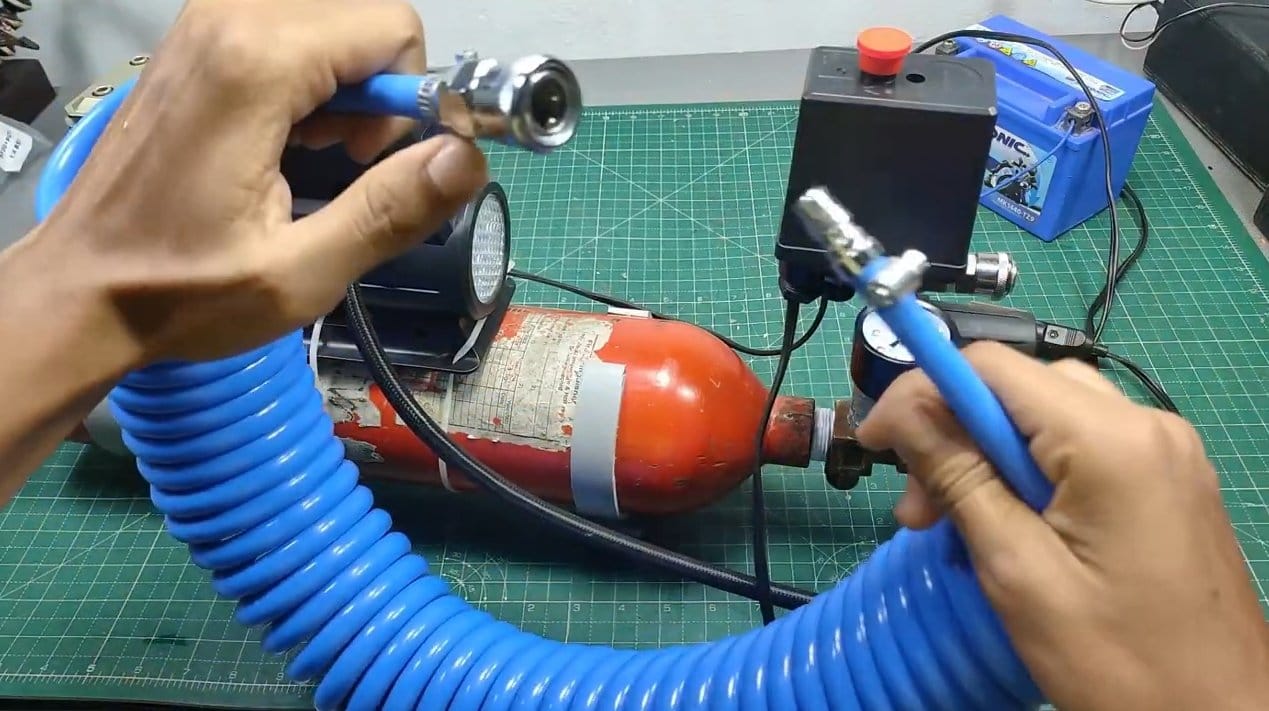 Step three … Testing
As soon as the compressor is connected via the pressure switch, testing can begin. The compressor will build up pressure into the receiver and then shut off, as soon as the pressure drops below the set value, the compressor will start working again.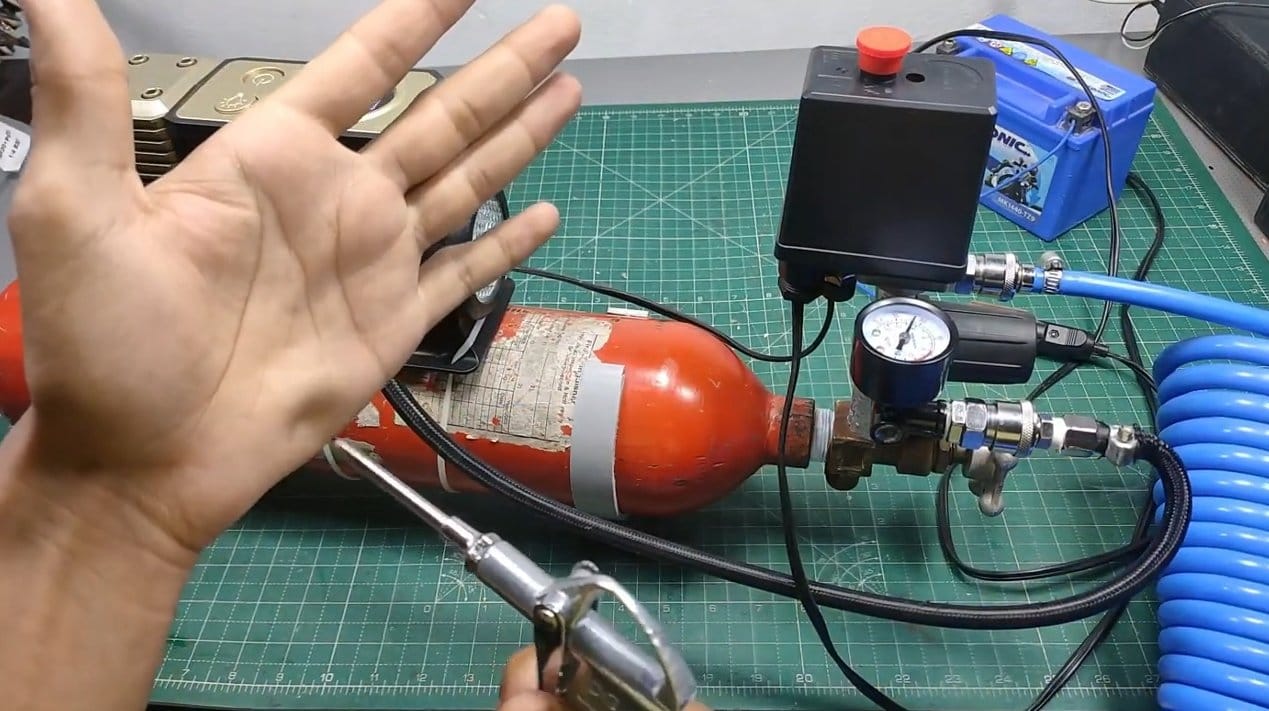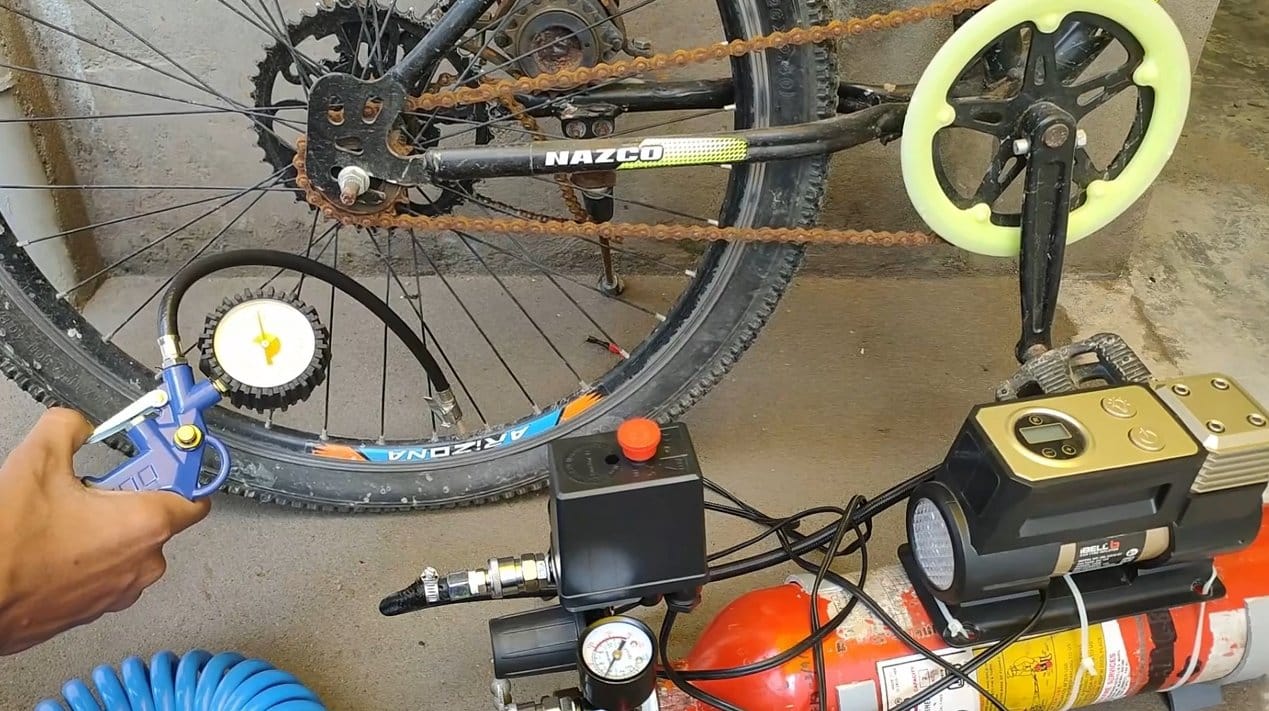 As a demonstration the author connected a gun to blow away the dirt. Also, with the help of the receiver, you can very quickly inflate, for example, a bicycle wheel.
This completes the project, I hope you liked the homemade product and found useful thoughts for yourself. Good luck and creative inspiration if you decide to do this again. Don't forget to share your ideas and homemade products with us!