DIY
Efficient and inexpensive solar pool heater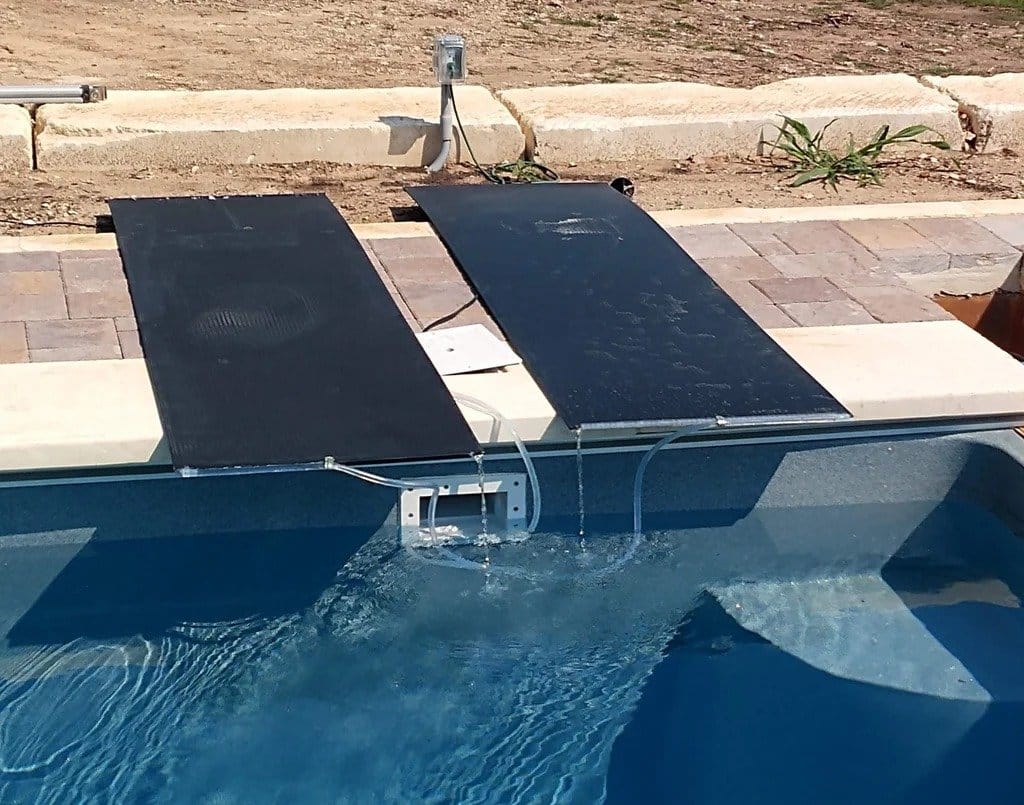 energy.
When the water temperature in the pool is equal to 28 ° C, the water temperature at the outlet from the panel is 37 ° C.
Tools and materials:
-Cellular polycarbonate;
-Plastic U-shaped connector;
-Black spray paint; -Silicone glue; -Hose; -Electric jigsaw; – Pliers; -Same paper; -Pump; < br> Step one: markup
Cellular polycarbonate panels, which the master uses, have 58 channels along their entire length. Several cuts must be made on the panels and the ends must be repaired to form a very long channel through which the water will pass and, when heated, flow into the pool.
You need to start by marking the channels that will not be deleted. The idea here is to bring water into the channel, let it flow to the other end, then flow into the other channel, incisions, etc.
The scheme is as follows: three channels up – two down – two up – two down …. three down. Those. at the beginning and at the end, the water flows in one direction along three channels and then changes direction, in the middle along two.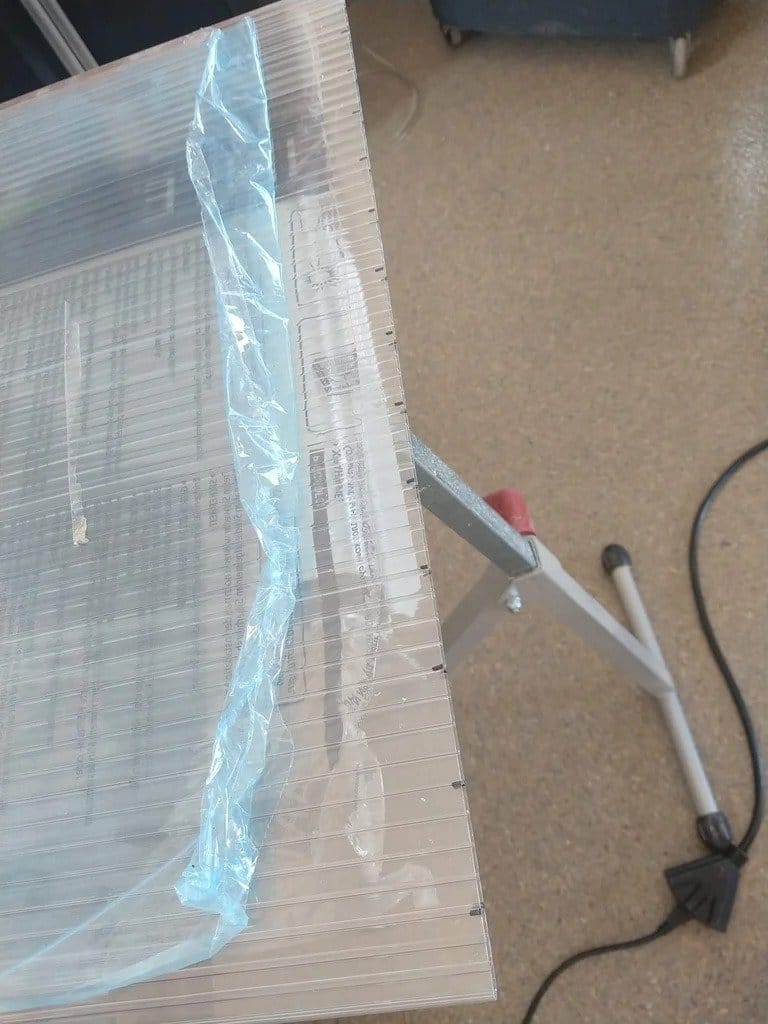 < a href = "https://usamodelkina.ru/uploads/posts/2021-08/1628020311_1-3.jpg" rel = "prettyPhoto">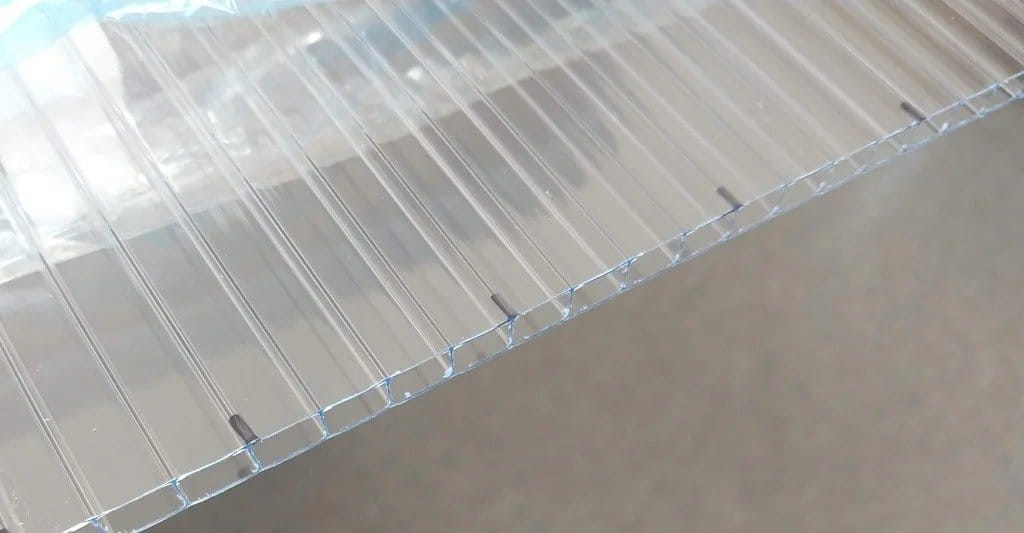 Step second: we remove the partitions
After marking, the master cuts out the partitions with an electric jigsaw according to the diagram and markings. The cutting depth corresponds to the length of the jigsaw blade. Cuts out both sides of the panels.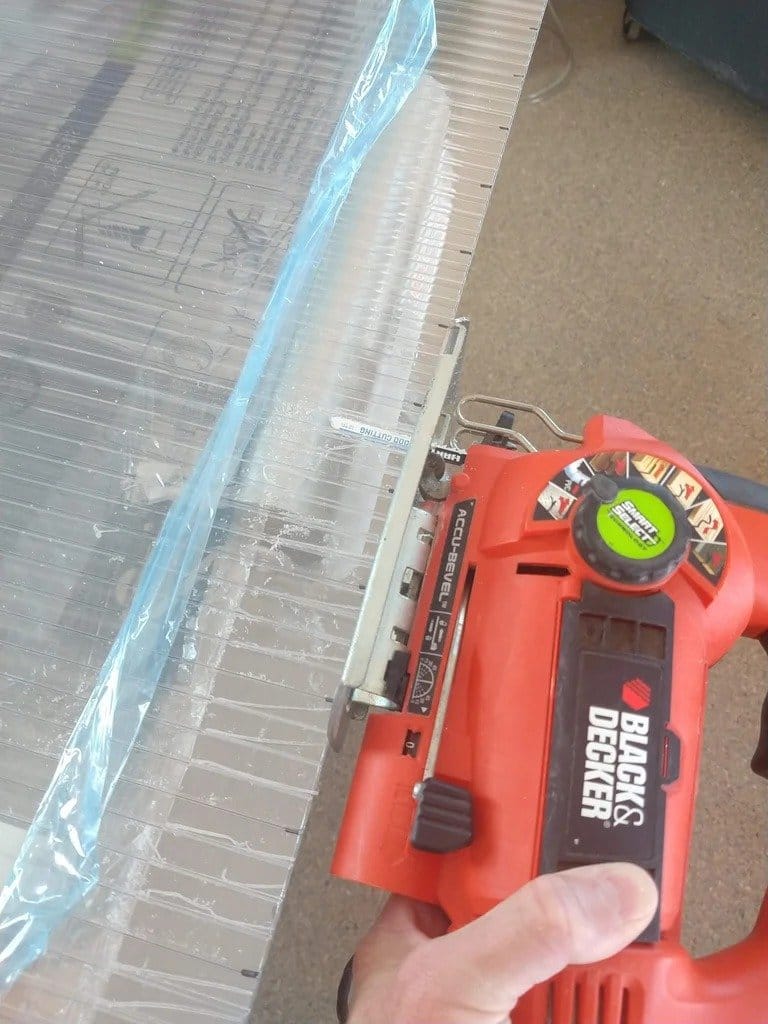 Cut removes partitions with pliers.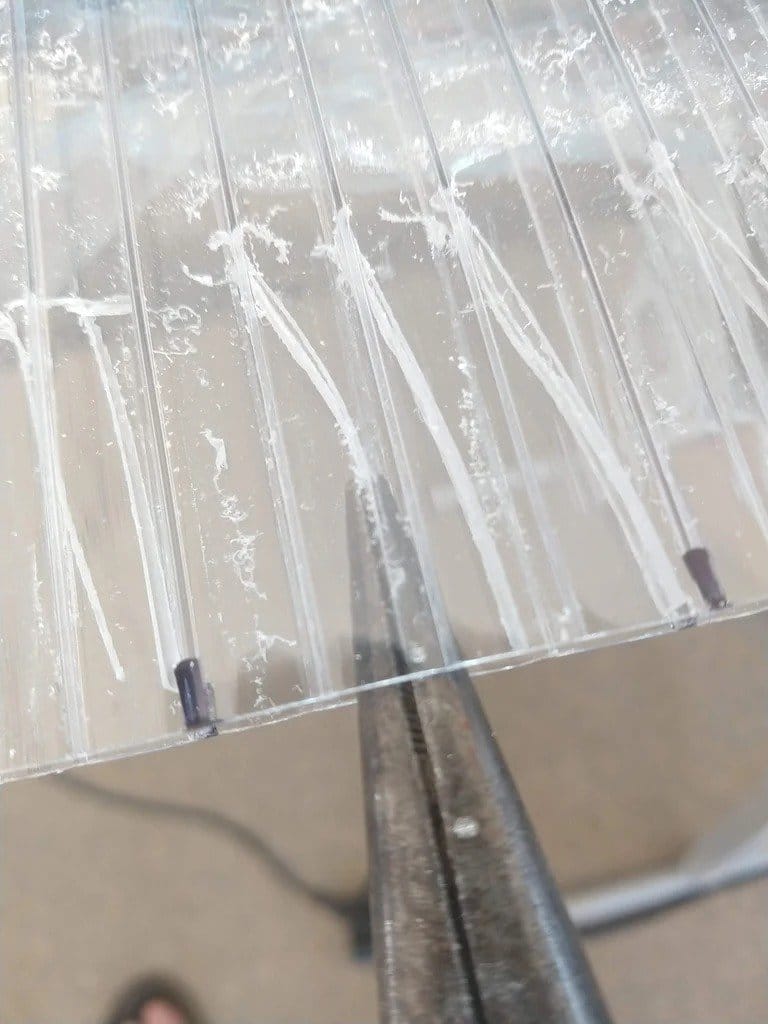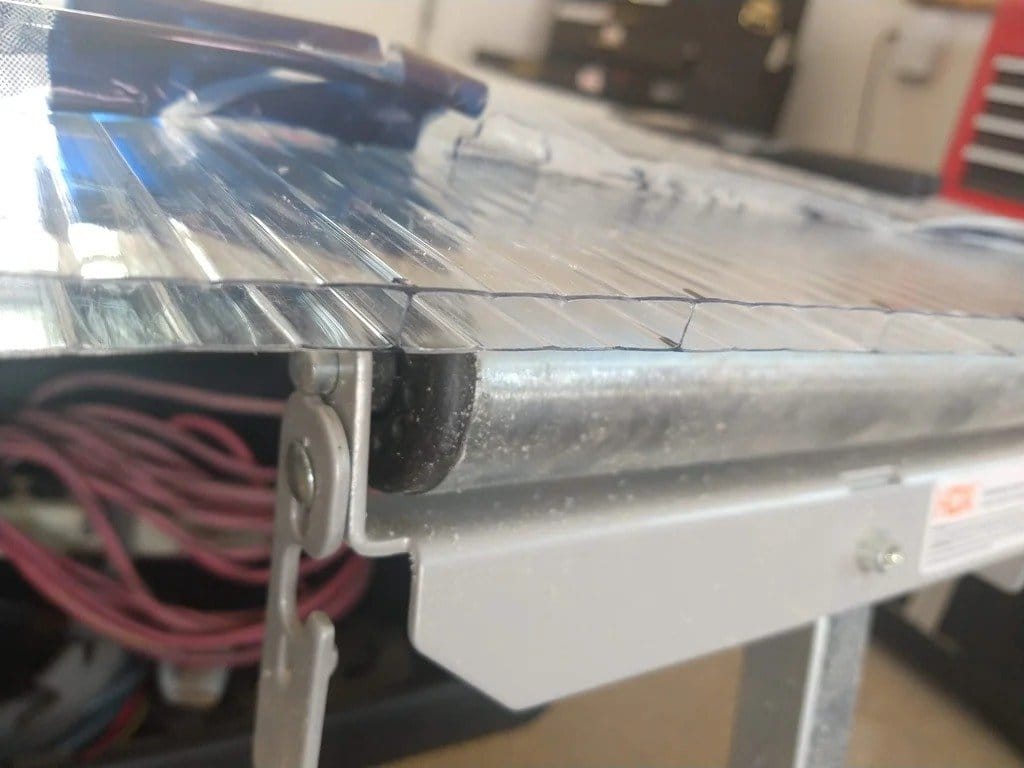 Now you need to grind the channels with sandpaper.

Step third: sealing
Now you need to seal the ends of the panels. The ends of the channels are closed with acrylic glue. At the far end of the panels, all ends are closed. At the near end, there are 3 channels on each side of the panel.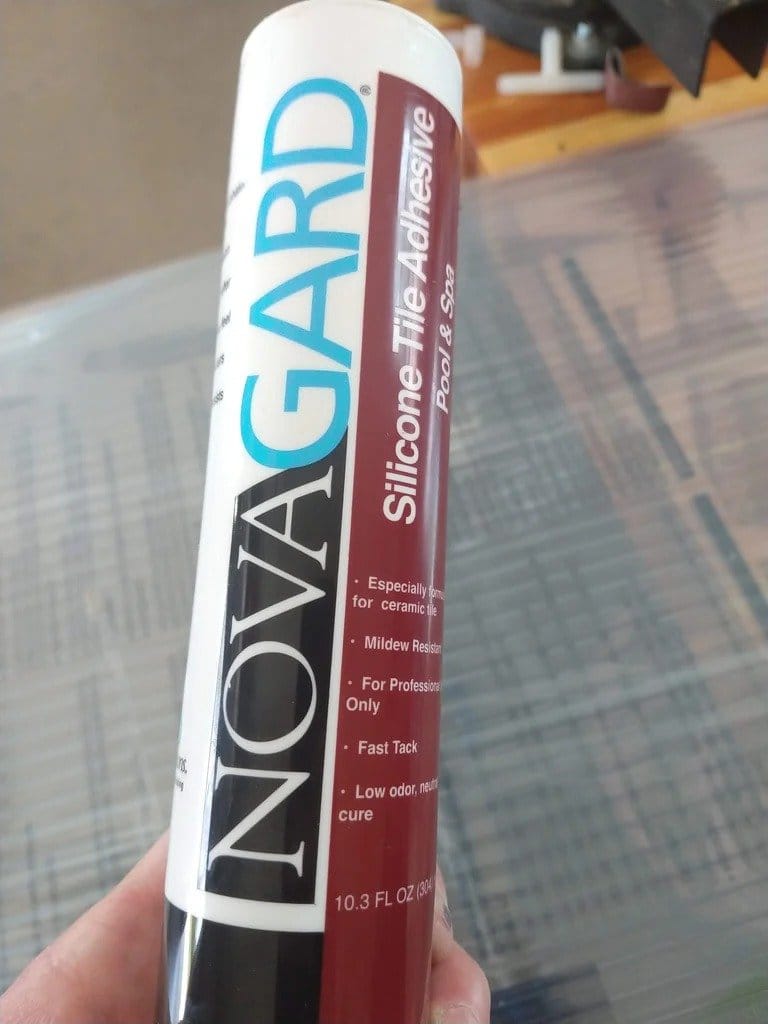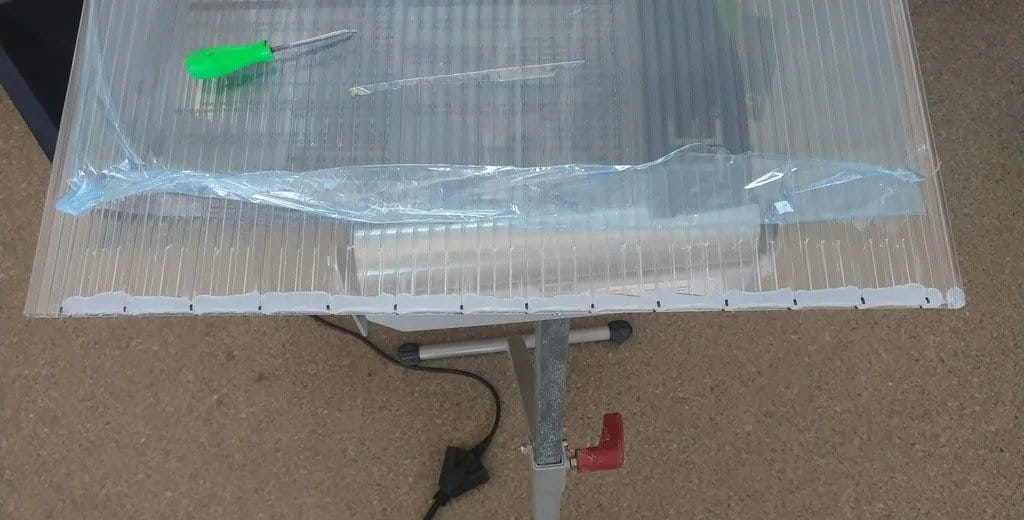 < a href = "https://usamodelkina.ru/uploads/posts/2021-08/1628025251_1-12.jpg" rel = "prettyPhoto">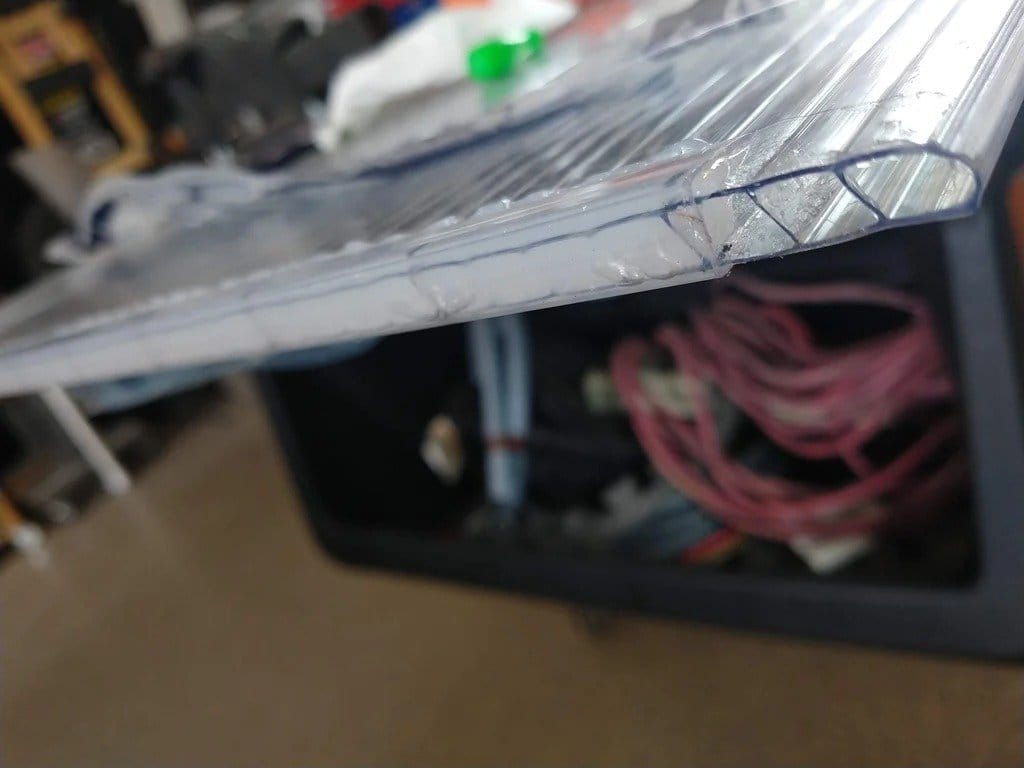 Step four: U-shaped connector
Now you need to glue the connector. At the far end, the connector is glued to its full length. At the near end, between the three outer channels. Installs and glues fittings into the outer channels. Seals the channels.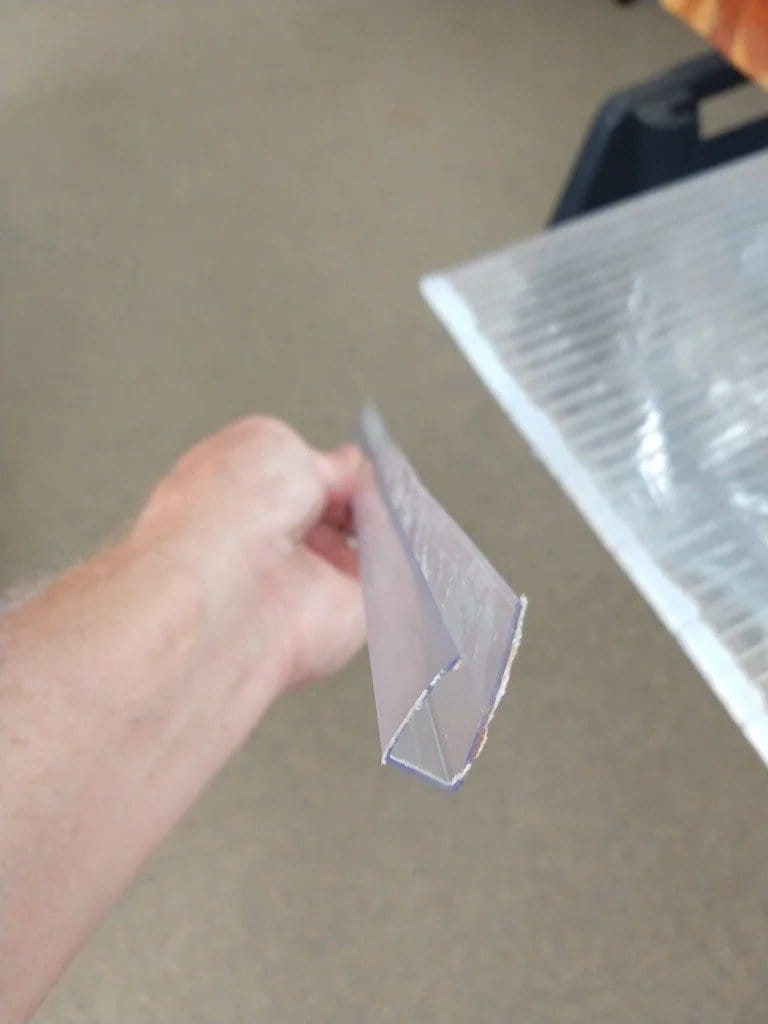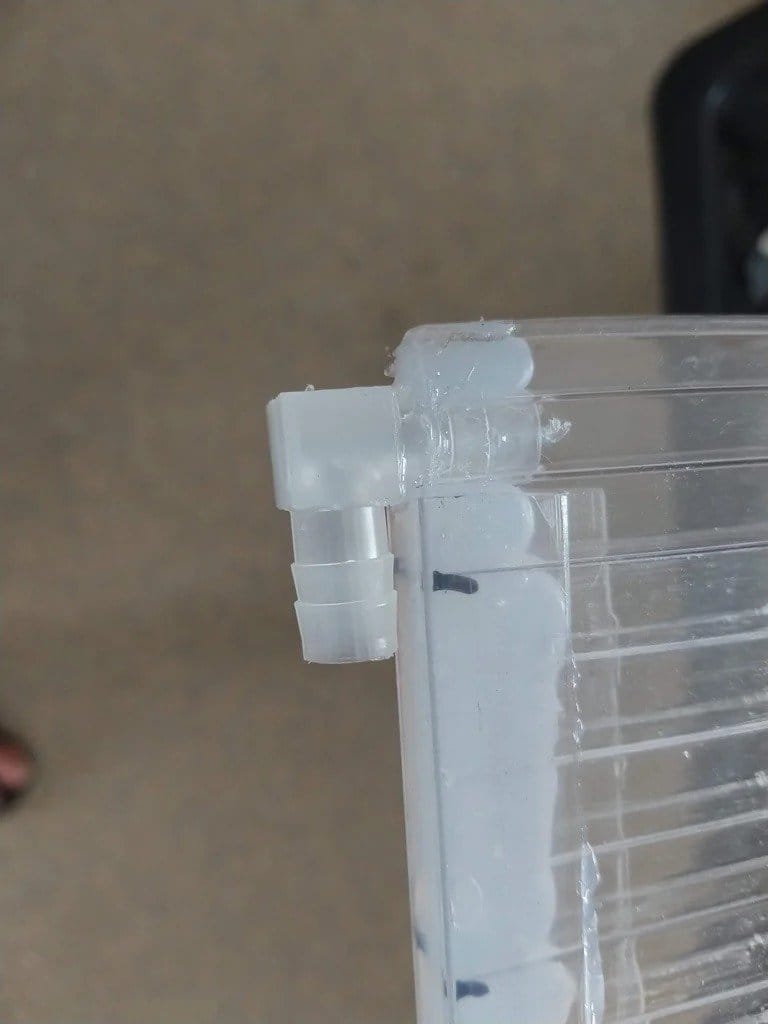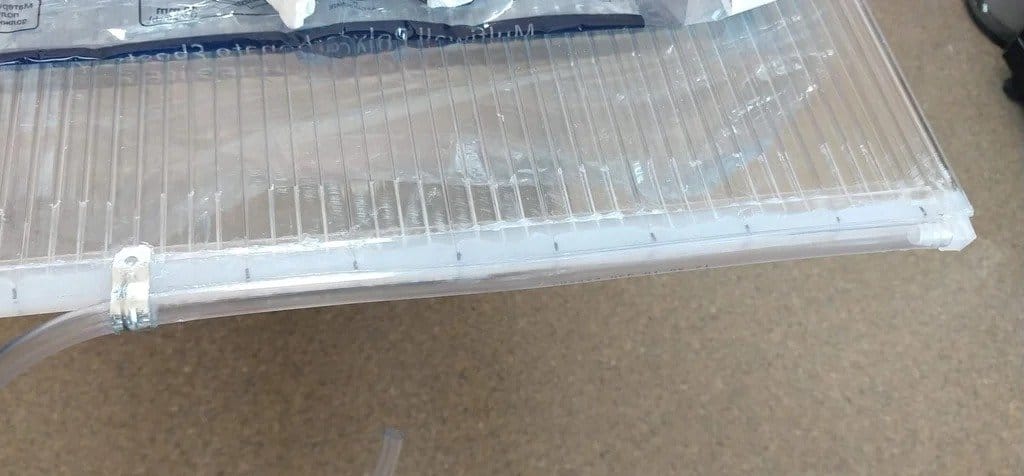 Now paint the panels black, connect the tubing to the inlet fitting, install the panels at the edge of the pool and connect the pump.