DIY
The second life of an old bike
Hello Samodelkins and guests of the site! Many of you have a lot of unnecessary old things that can be used. My daughter and I decided to give a second life to an old bicycle. For this we need the following materials and tools.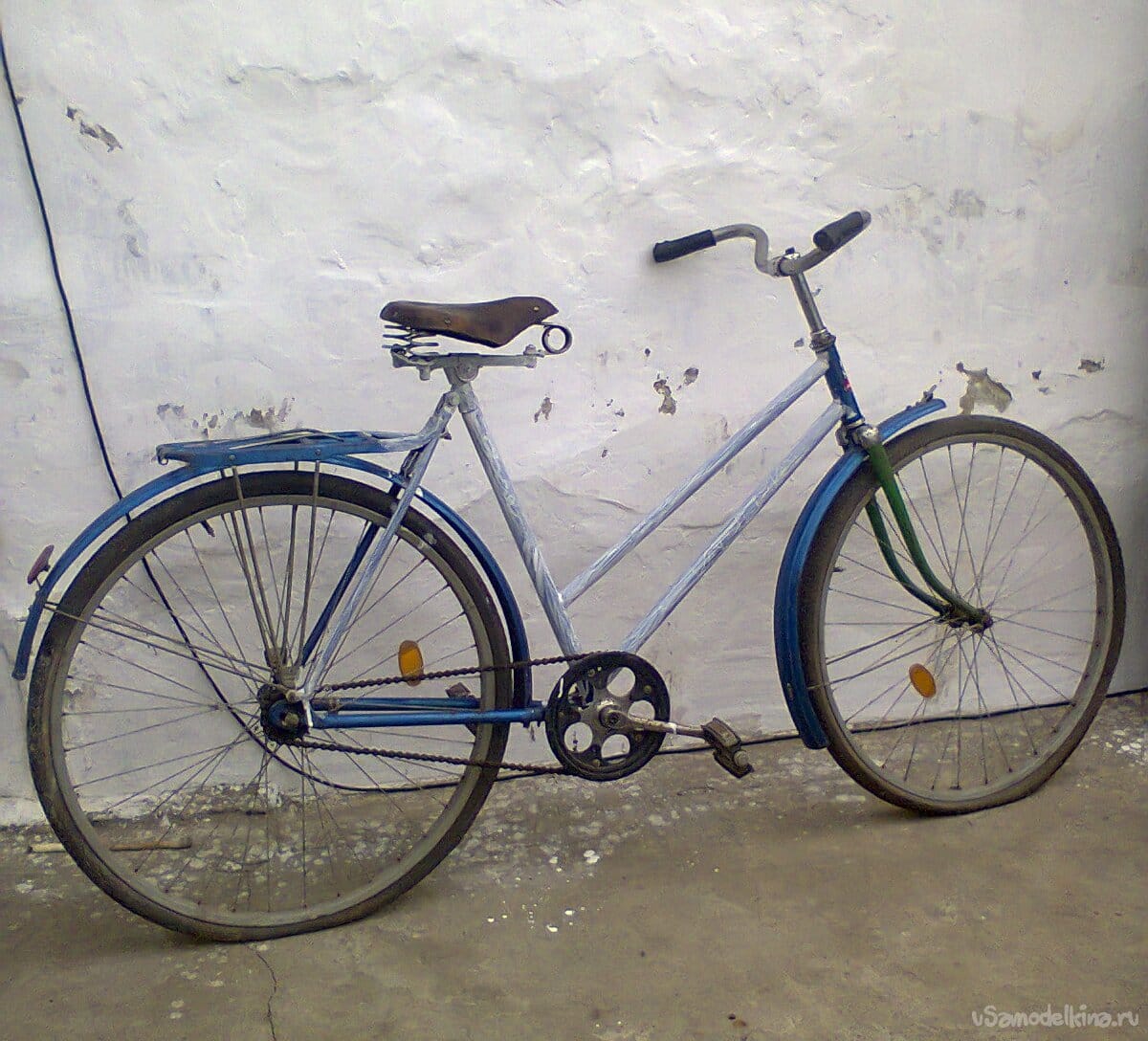 Materials: old non-working bicycle, a small jar of white paint, a paint brush -1pc, steel wire 3-4mm thick -3 meters, steel strips, 30 * 3mm -1 meter, bolts and nuts M 6-10 pcs, flowers in pots – 5-10 pcs.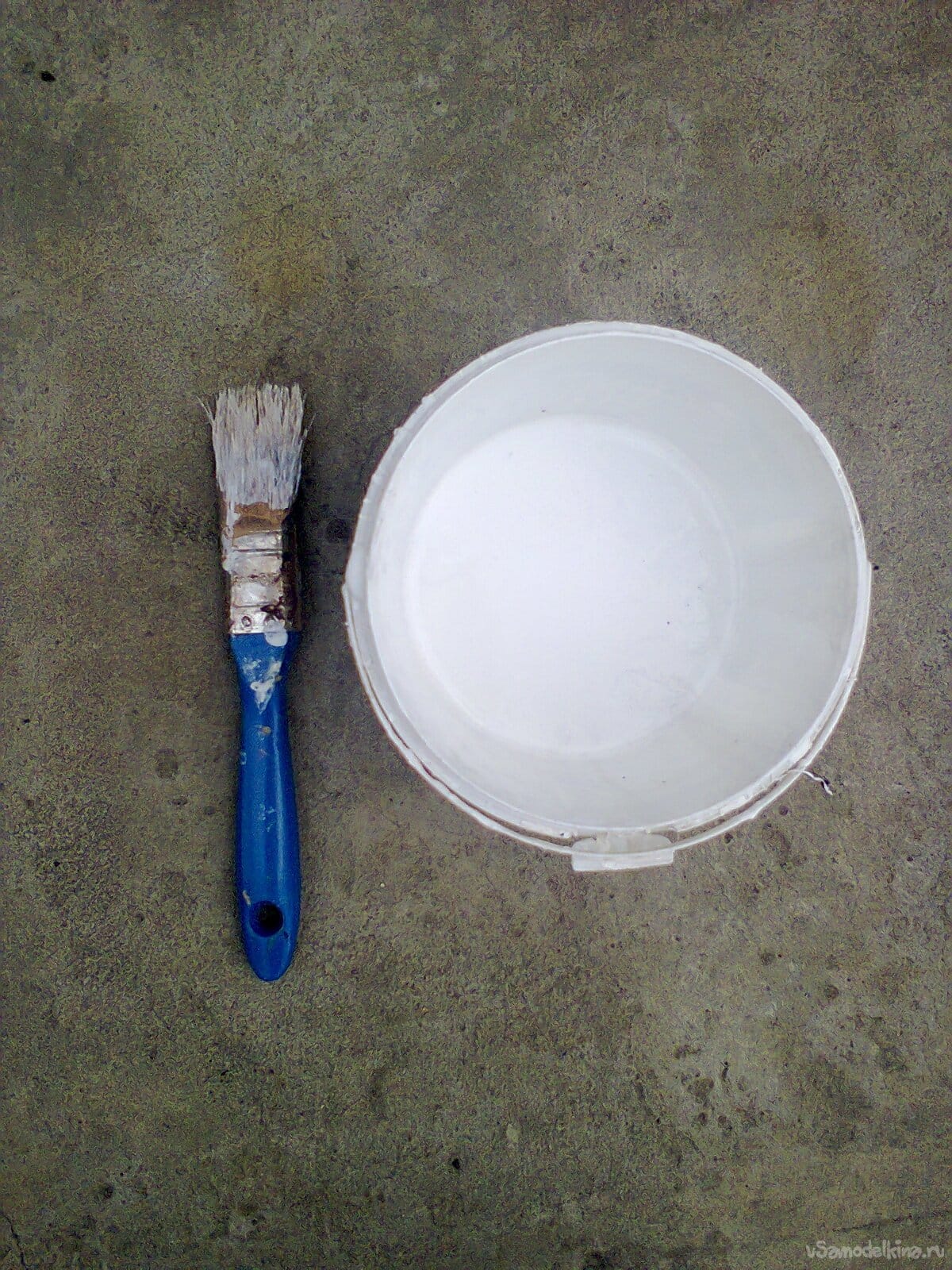 Tools: hammer, chisel, hacksaw for metal, pliers, open-end wrench 10mm -2pcs, electric drill and drills.
We start making homemade products.
Step-1. We take an old bicycle, wash it from dust and dirt, wipe it well and dry it from moisture.
Step-2. Paint it with white paint.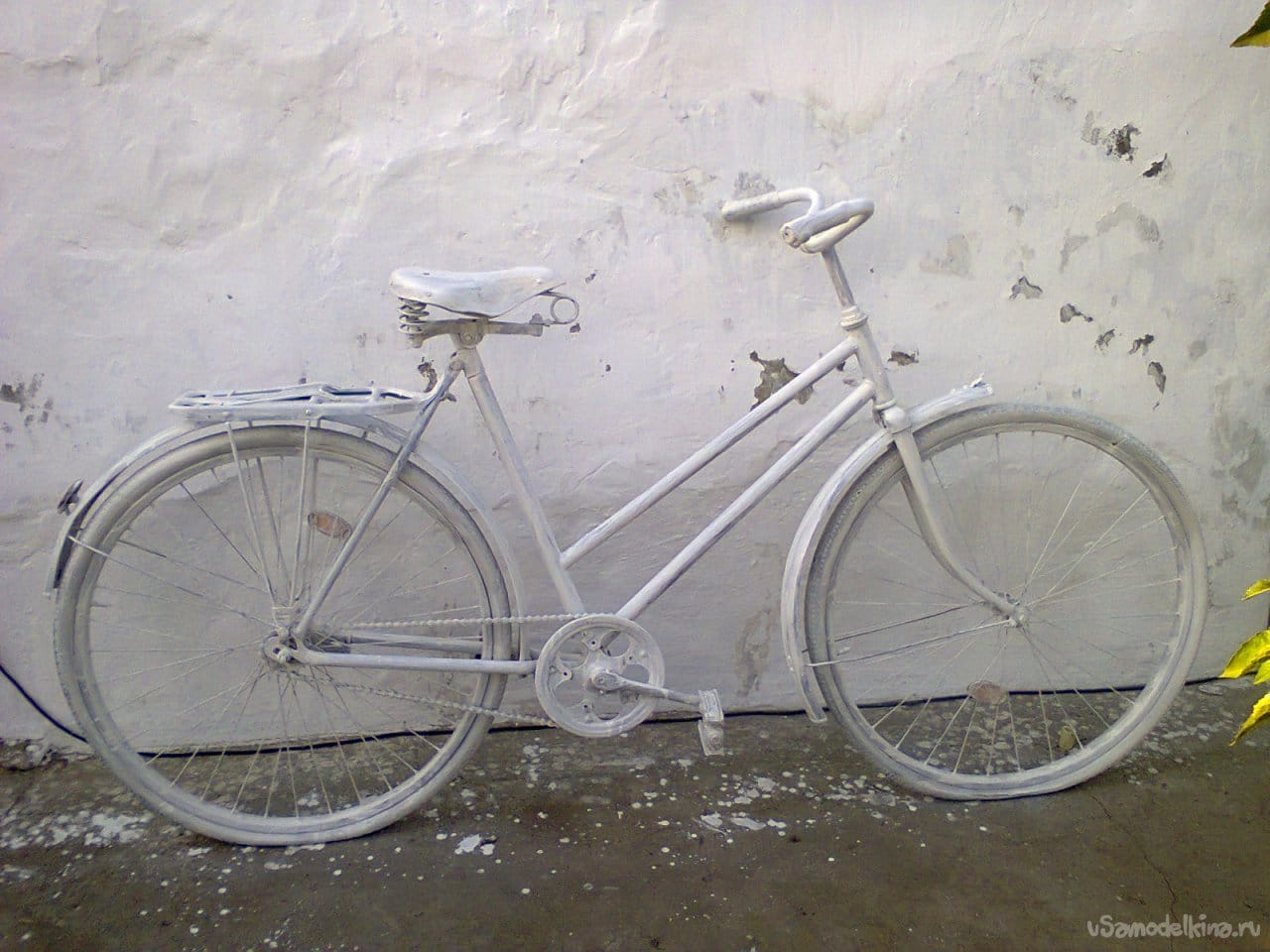 In order for it to stand steadily and not fall, we make side stops from steel strips. We fix these stops with M 6 bolts and nuts to the bike sprocket on the sides.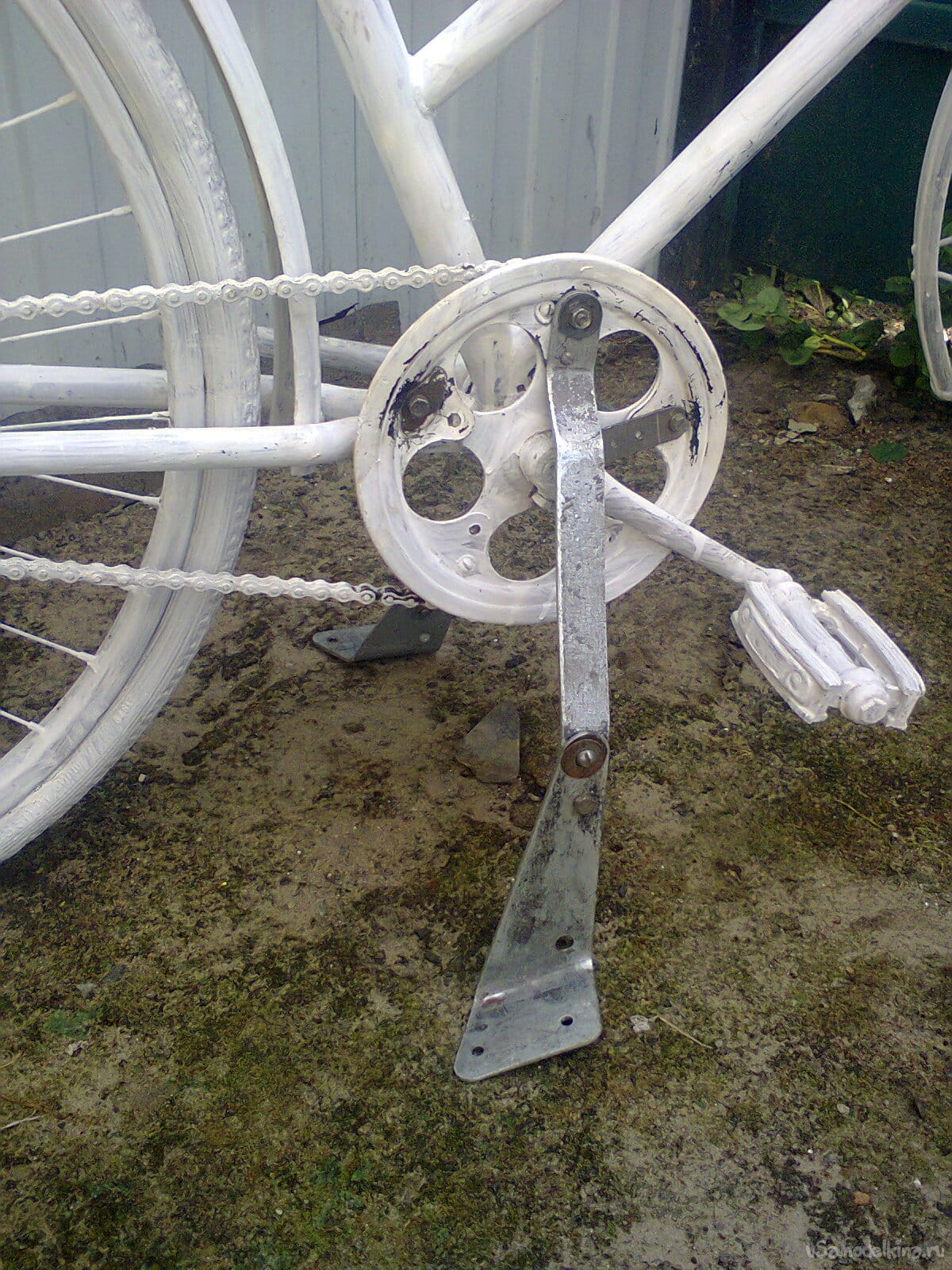 Fix the sprocket itself relative to the frame so that it does not twist.
Step-3. From steel wire we make rings into which pots with flowers will be inserted.


We fix these rings on the bike frame in a convenient place for us.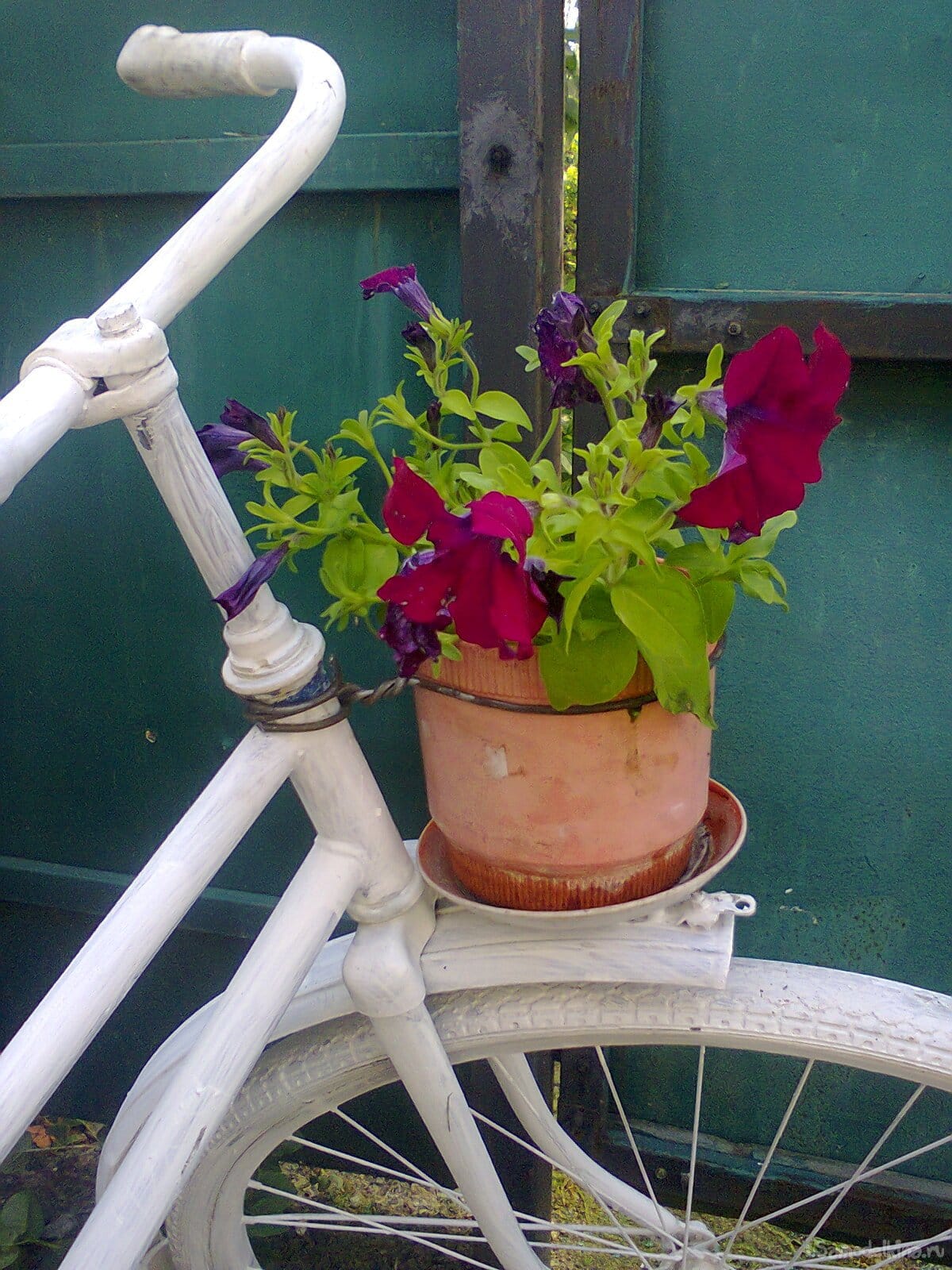 All this is shown in the photo.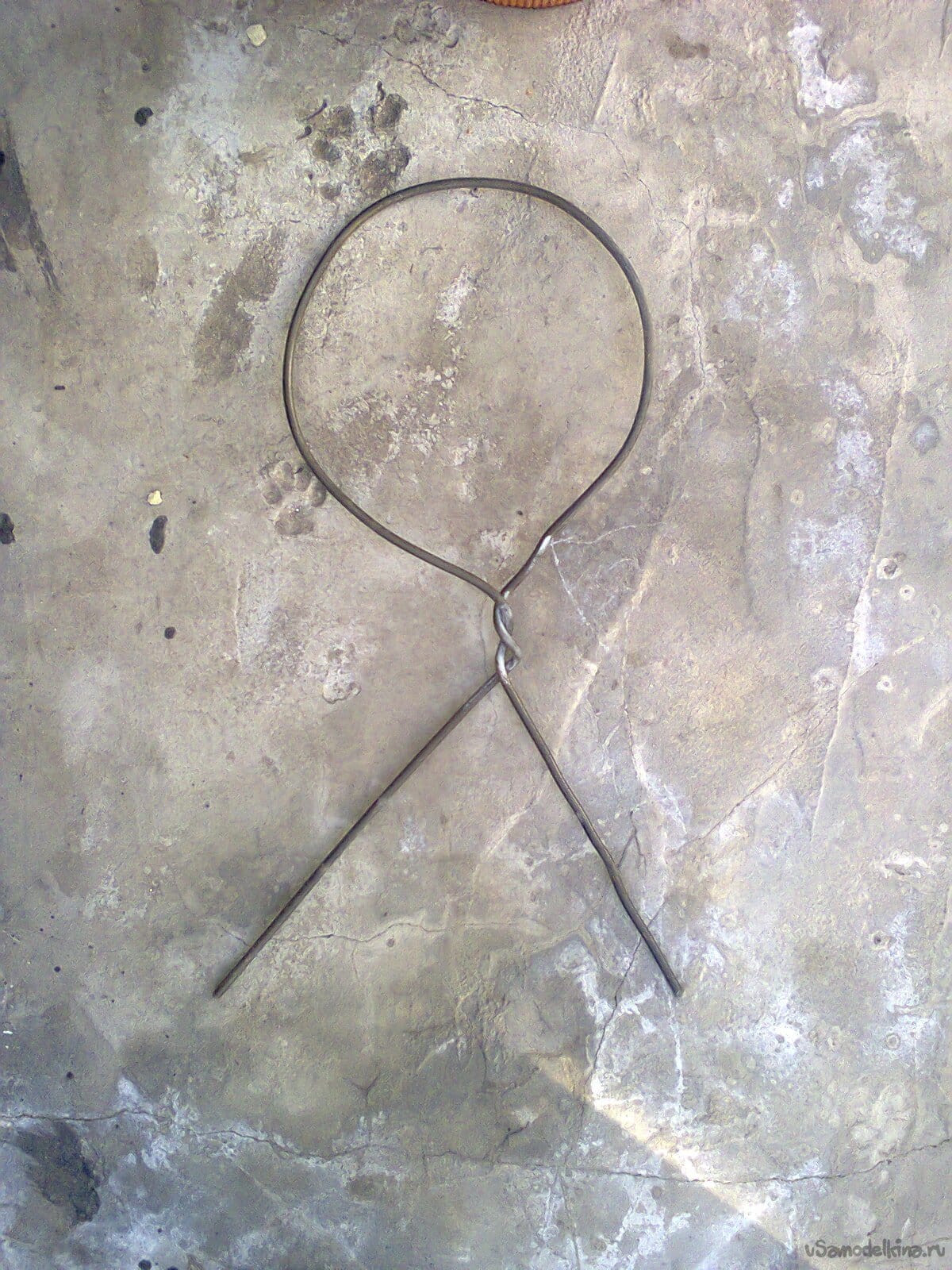 The rings should be of such size that the pots sit securely in them and do not jump out .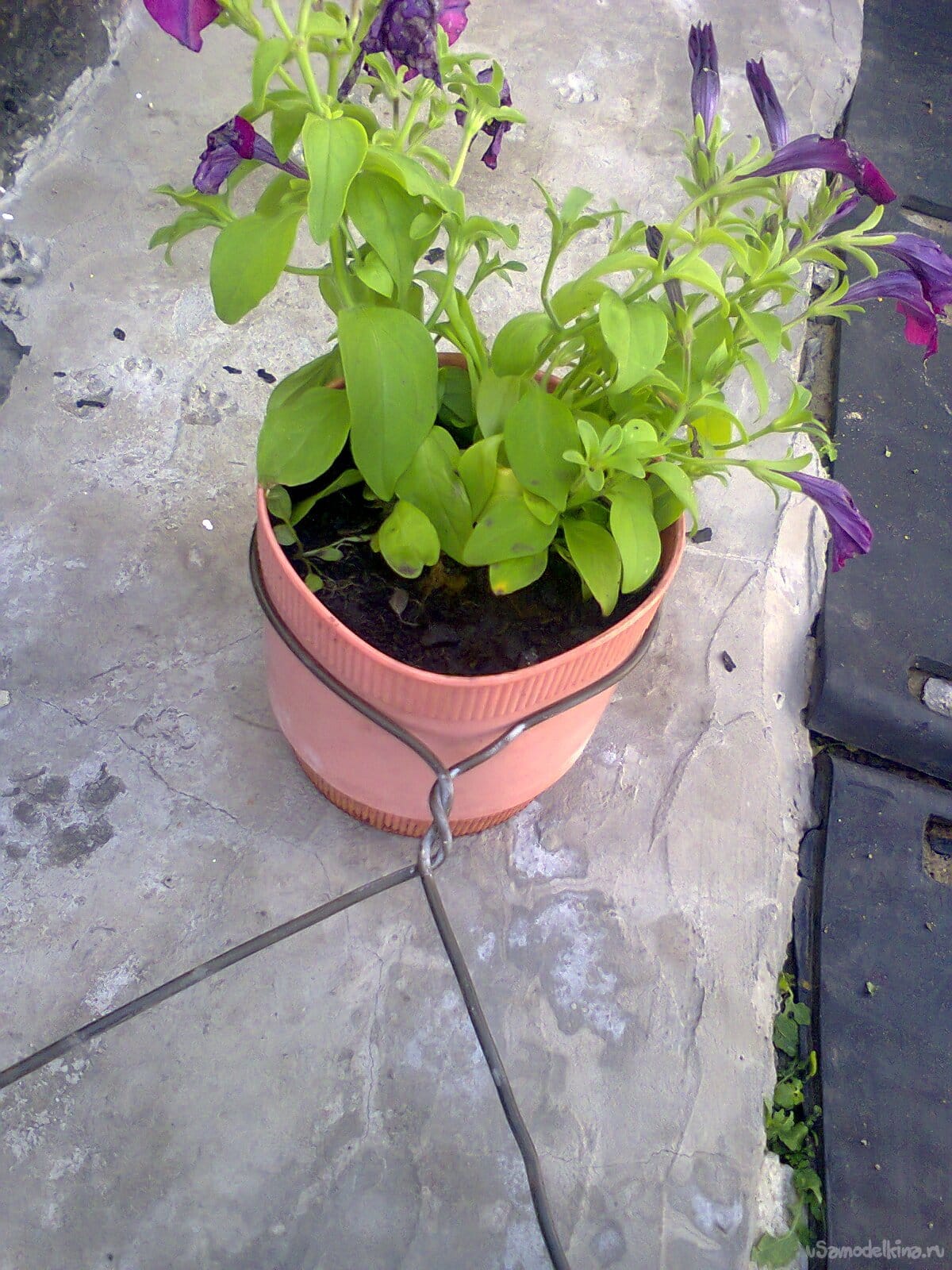 Step-4. Set the bike in the desired place of the infield.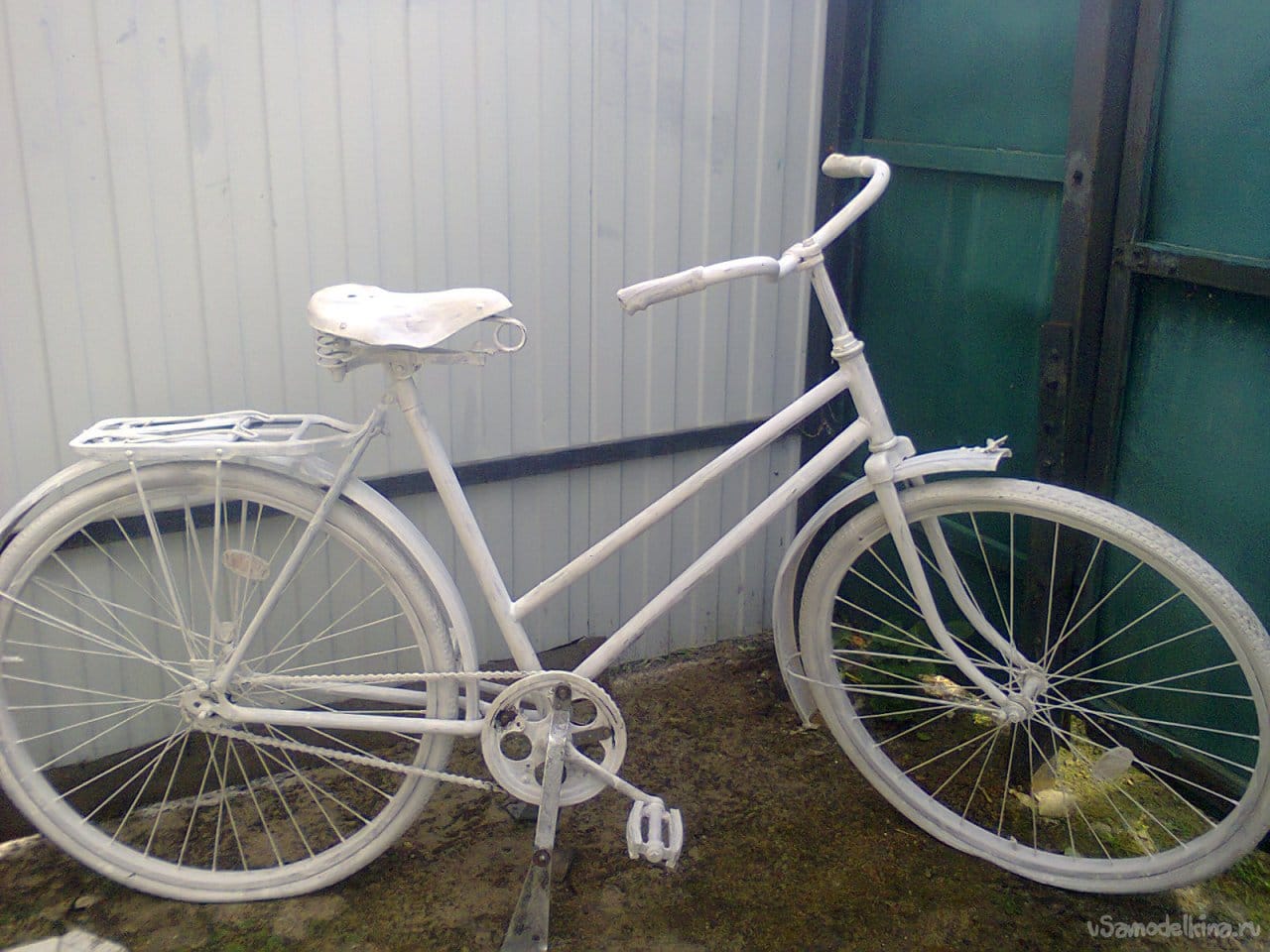 Place pots with flowers in the rings, preferably blooming.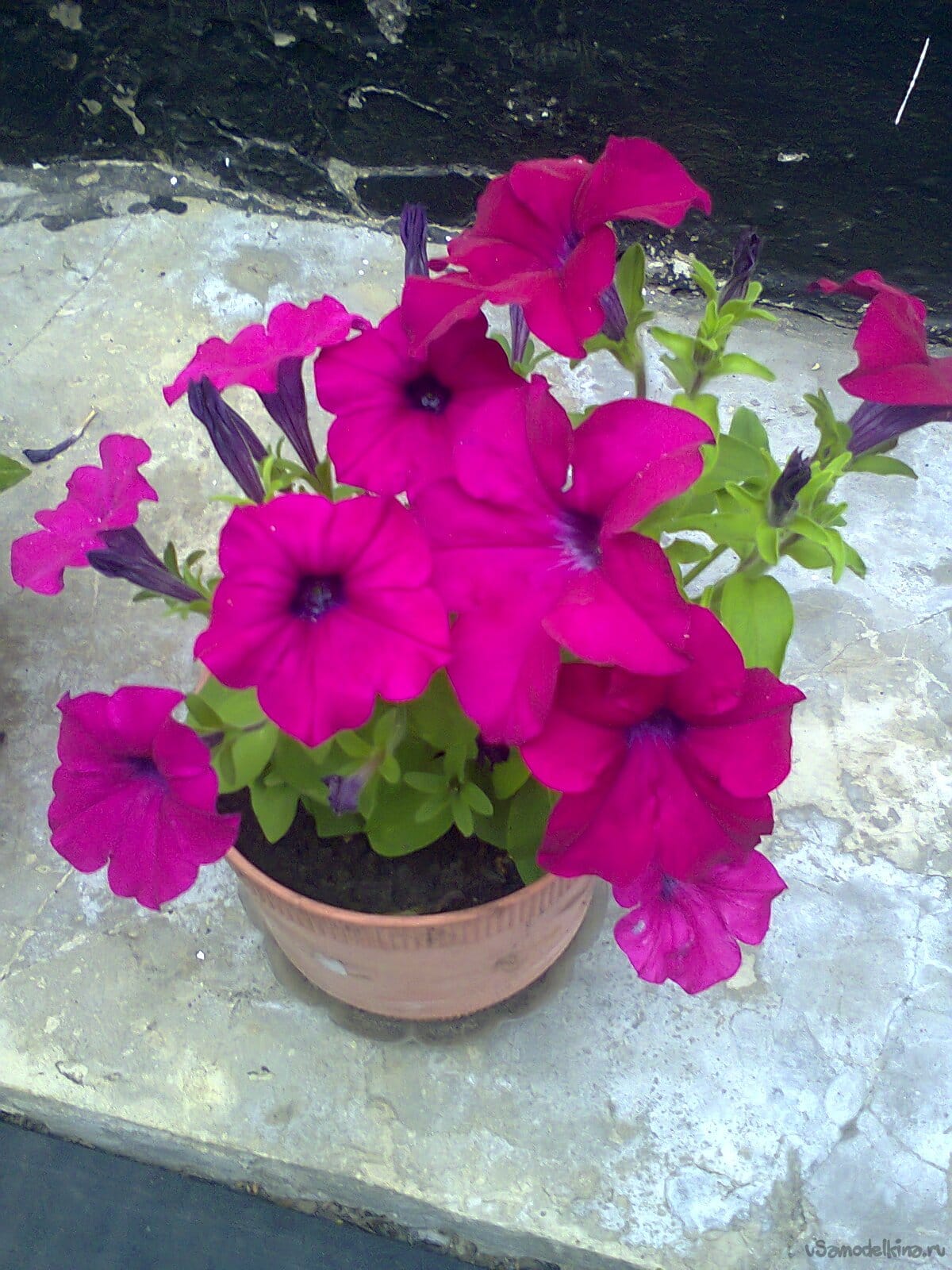 All the homemade product is ready, now it pleases everyone with its appearance.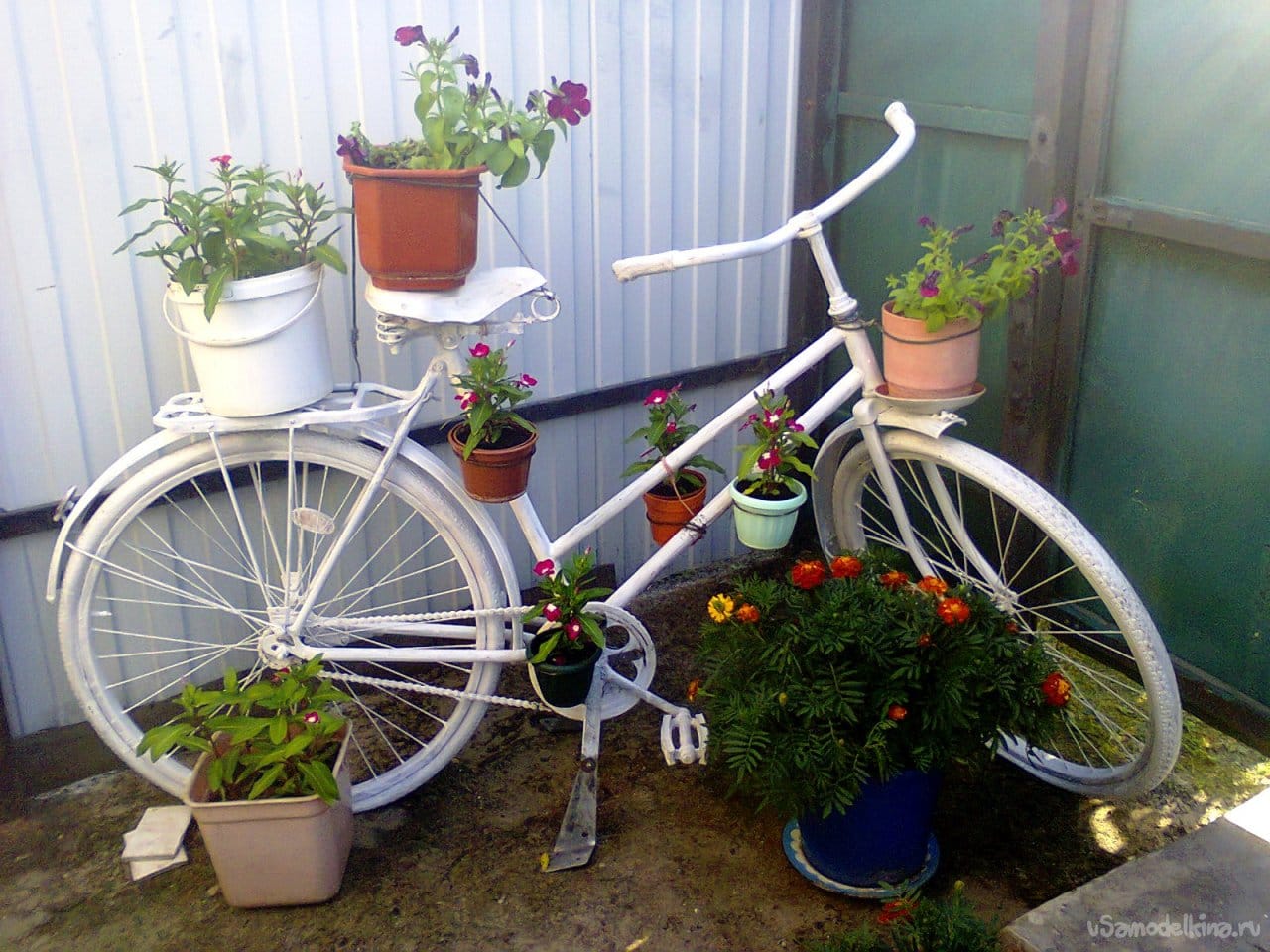 This is how you can give a second life to unnecessary things. That's all, to round off. I wish you all health and success in your work! Until next time.