Politics
Rift in TRS between Tummala and Kandala groups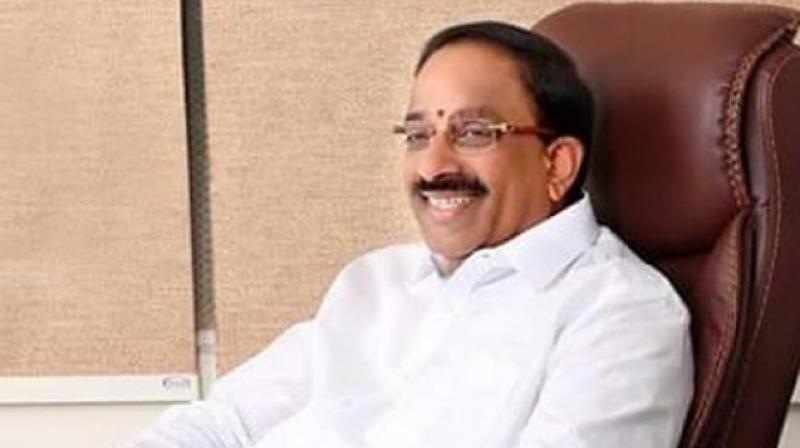 Khammam: The rift between the groups belonging to former minister Tummala Nageswara Rao and TRS MLA Kandala Upender Reddy in Palair assembly segment is causing a headache to the ruling party while the leaders lodged complaints in the police station against each other.
Differences surfaced between the two groups in Kusumanchi mandal in the run-up to the birthday events for minister K.T. Rama Rao on July 24 in relation to the setting up of flex boards. The leaders lodged complaints against each other at Kusumanchi police station after a flex board was found torn.
Konda Mahipal, TRS leader and follower of Tummala, alleged that the police filed a case against him based on a complaint from the MLA's supporters while cops ignored his complaint. He said that he had torn away a part of the flex board carrying the picture of his relative Upender, as it was printed without Upender's permission.
Further, he said, "KTR is against erecting any flex board and I tore it away as part of my concern over protecting the environment."
With this, the followers of Tummala went to his home at Gandugulapalli and complained to him against the Kusumanchi police's attitude in favour of the MLA's men.
The former minister telephoned Khammam police commissioner Vishnu Warior and urged him to investigate the case in a proper manner. The commissioner has started an investigation.
Members of the two groups are forwarding messages against each other on WhatsApp gropus. Tummala's men are alleging that the MLA is protecting the Congress and not the TRS. The MLA's followers alleged that Tummala is not a mass leader and he lost the Palair poll due to his "indifferent" attitude.
TRS men say there is nobody in the district who can solve the problem and the TRS high command must intervene.