DIY
Stand for working with a glider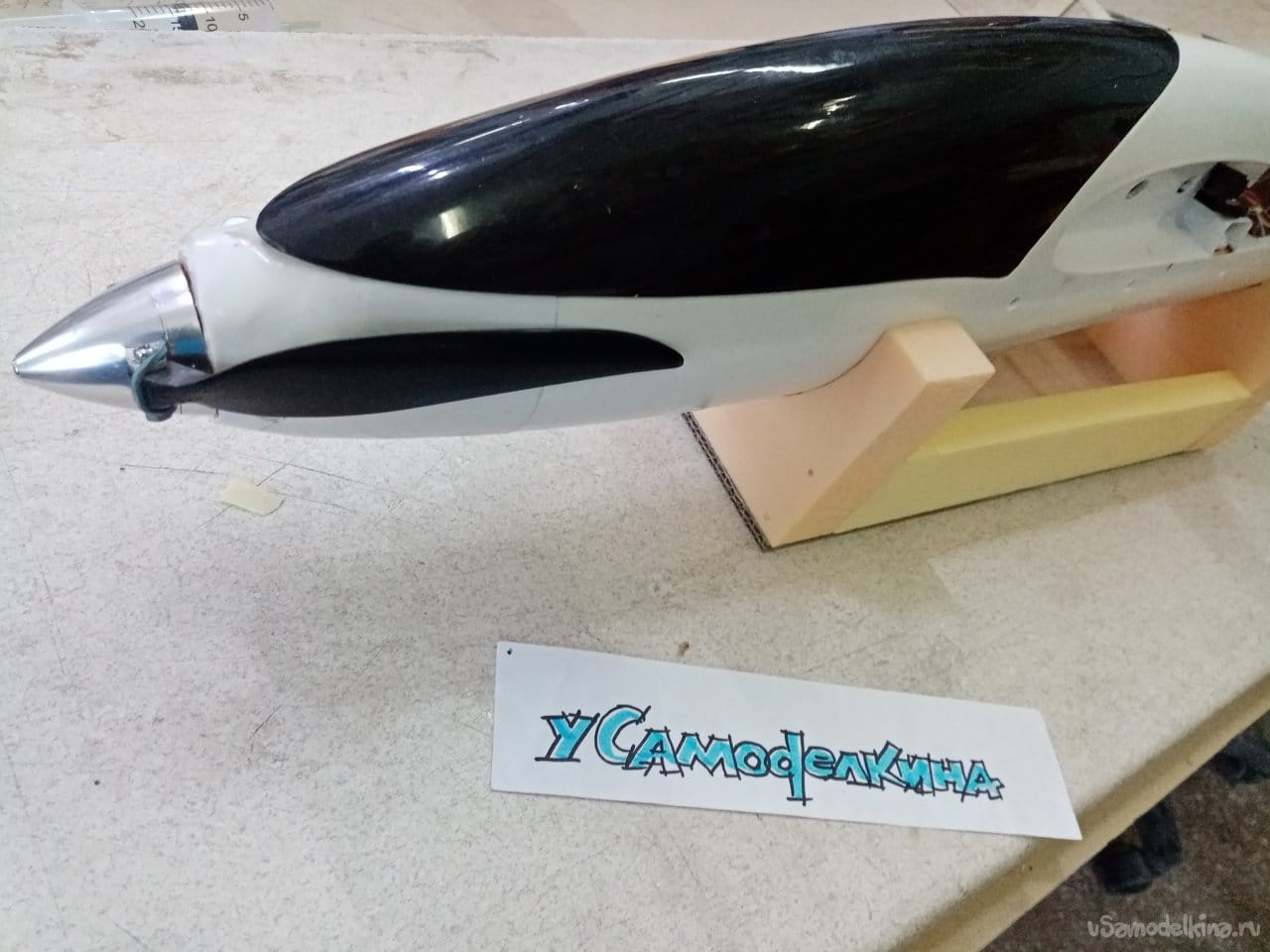 In the process of setting up and working with the glider, it became necessary to make a stand-slip. Because the fuselage is round and rolls on the table. There are not enough hands to hold and work with the model.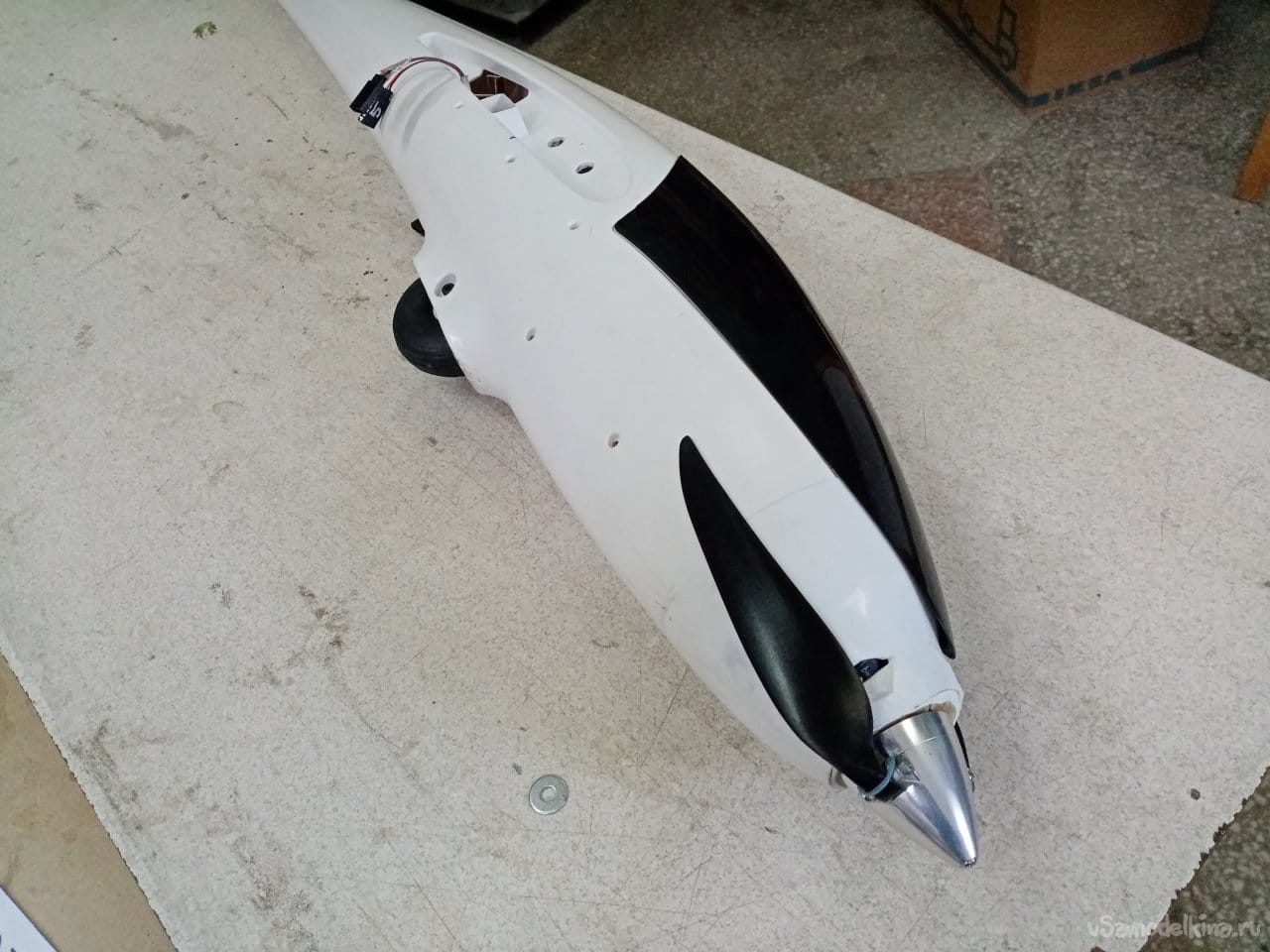 The first difficulty, you need to copy the contours of the fuselage. To begin with, I measured the "thickness" in the right places. With a significant departure from the center of gravity. The glider must be securely fixed and not fall anywhere during operation.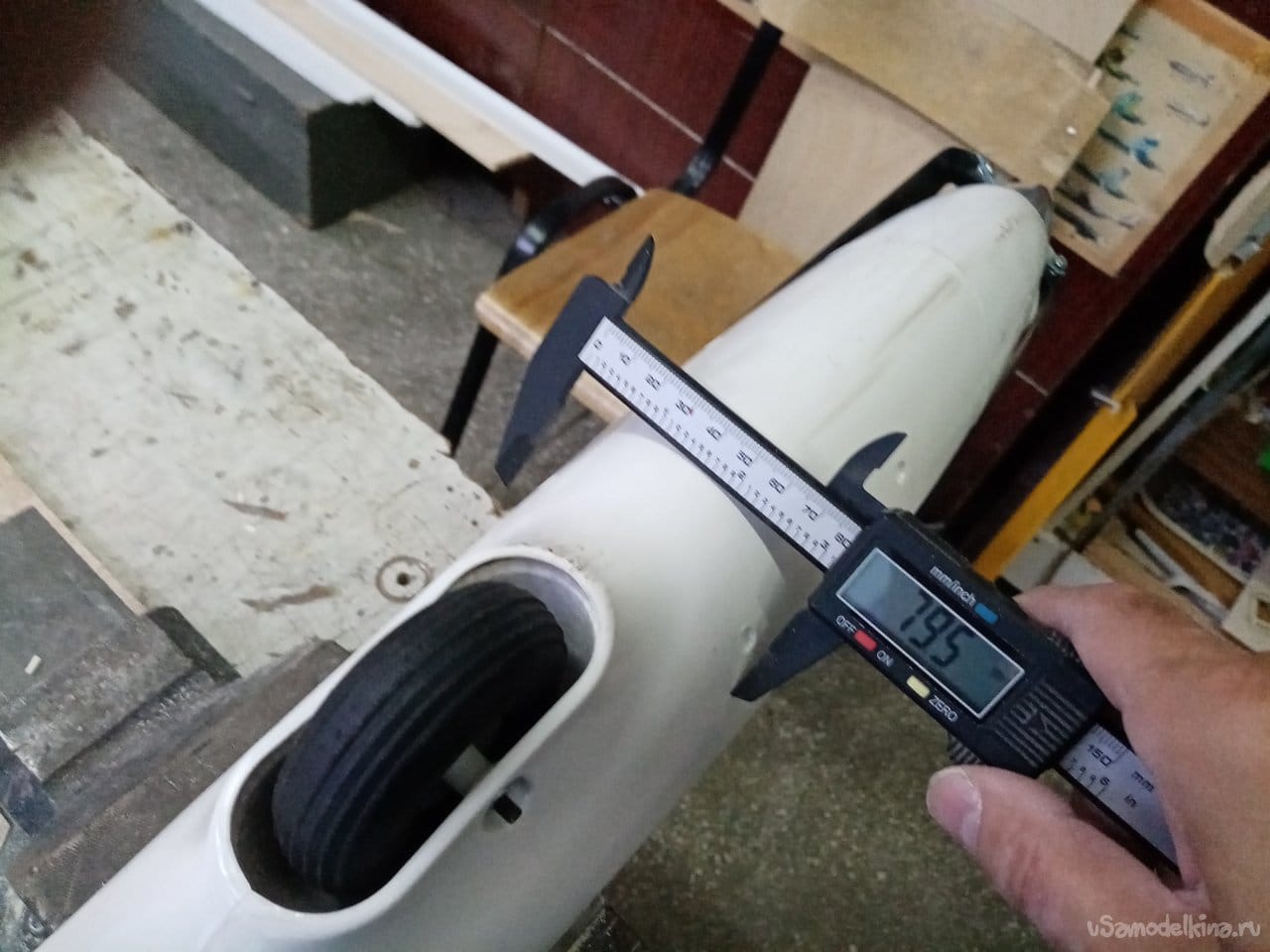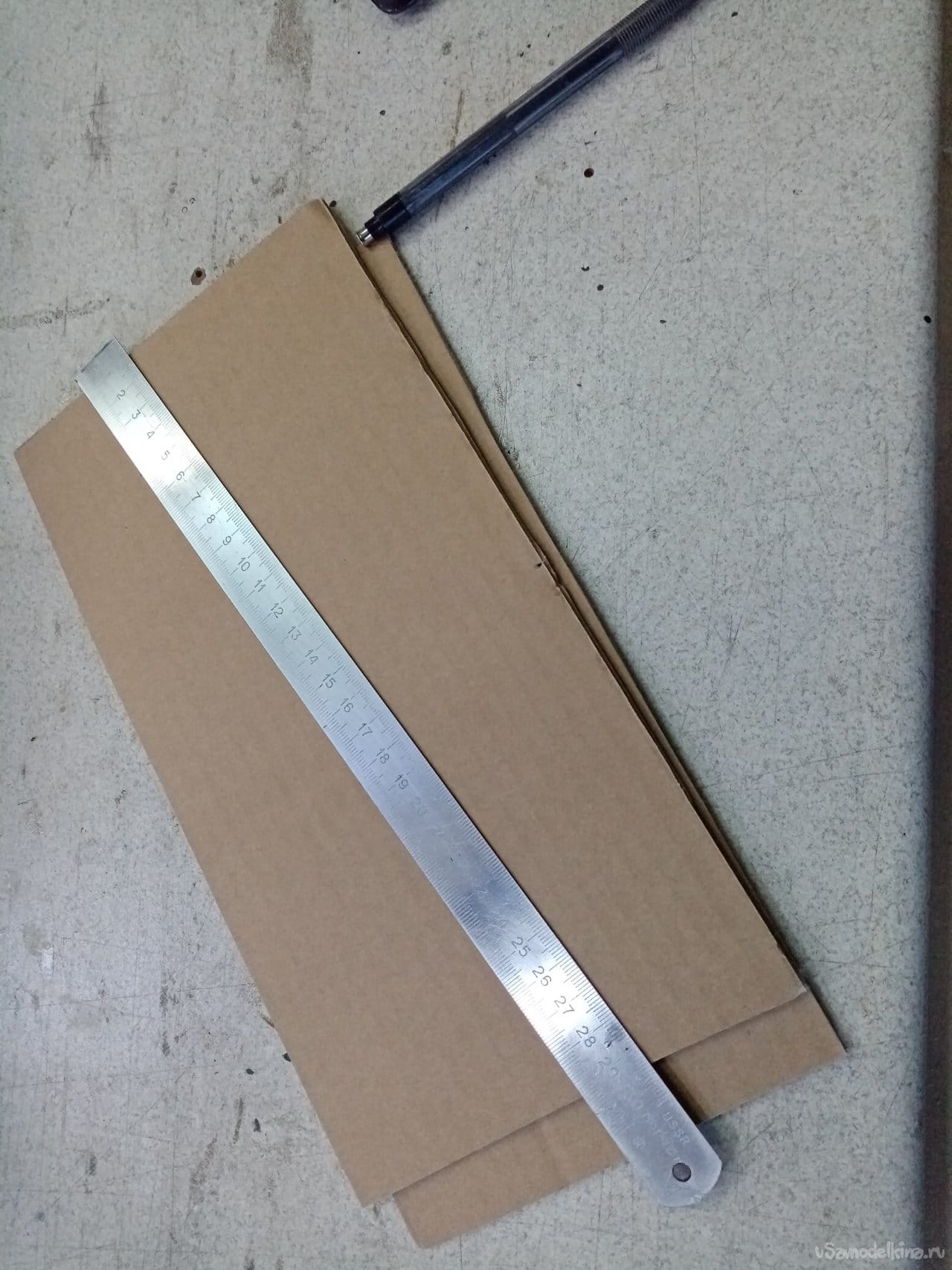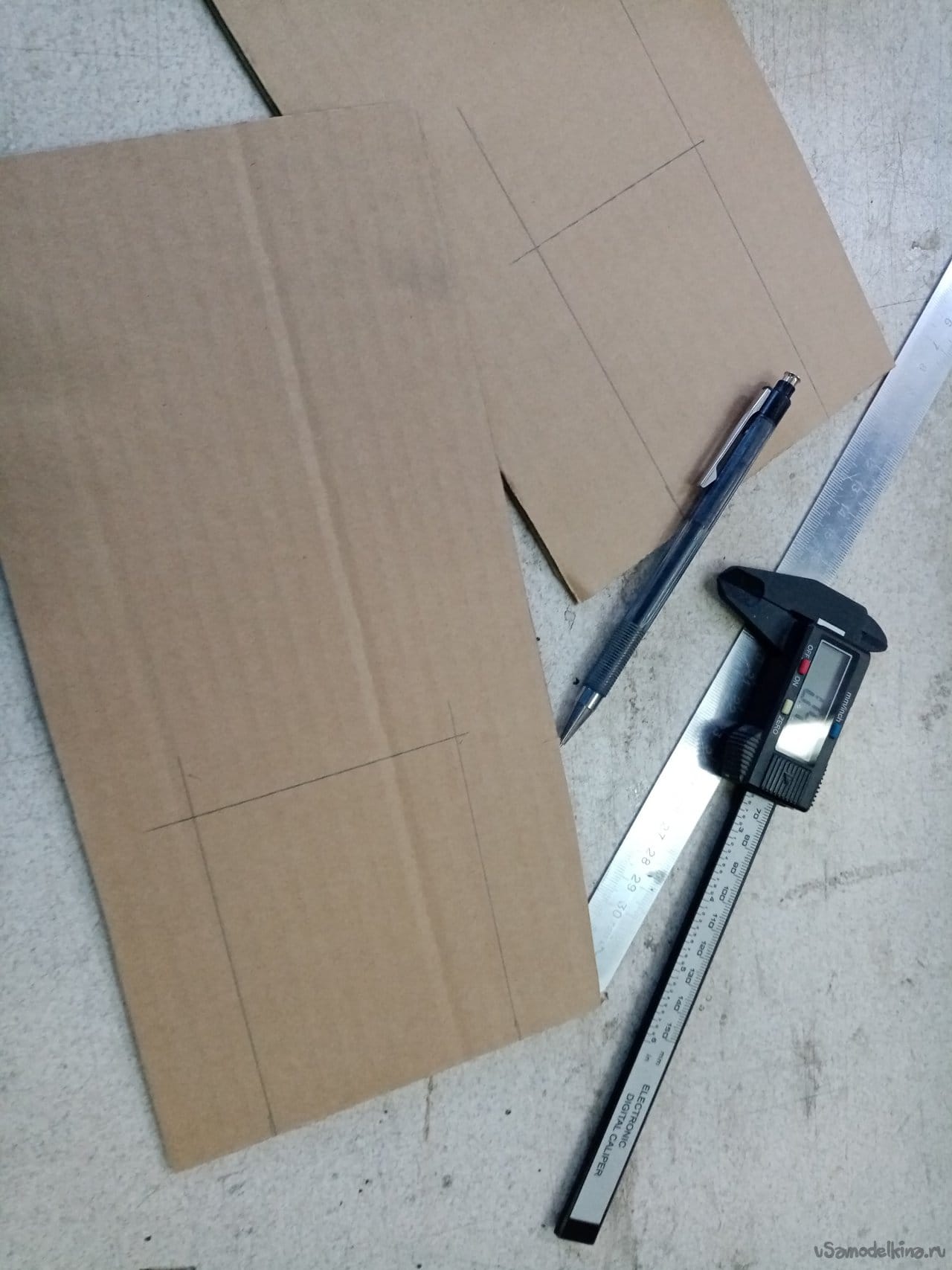 I cut the hole slightly smaller, then adjusted to securely fix on the model.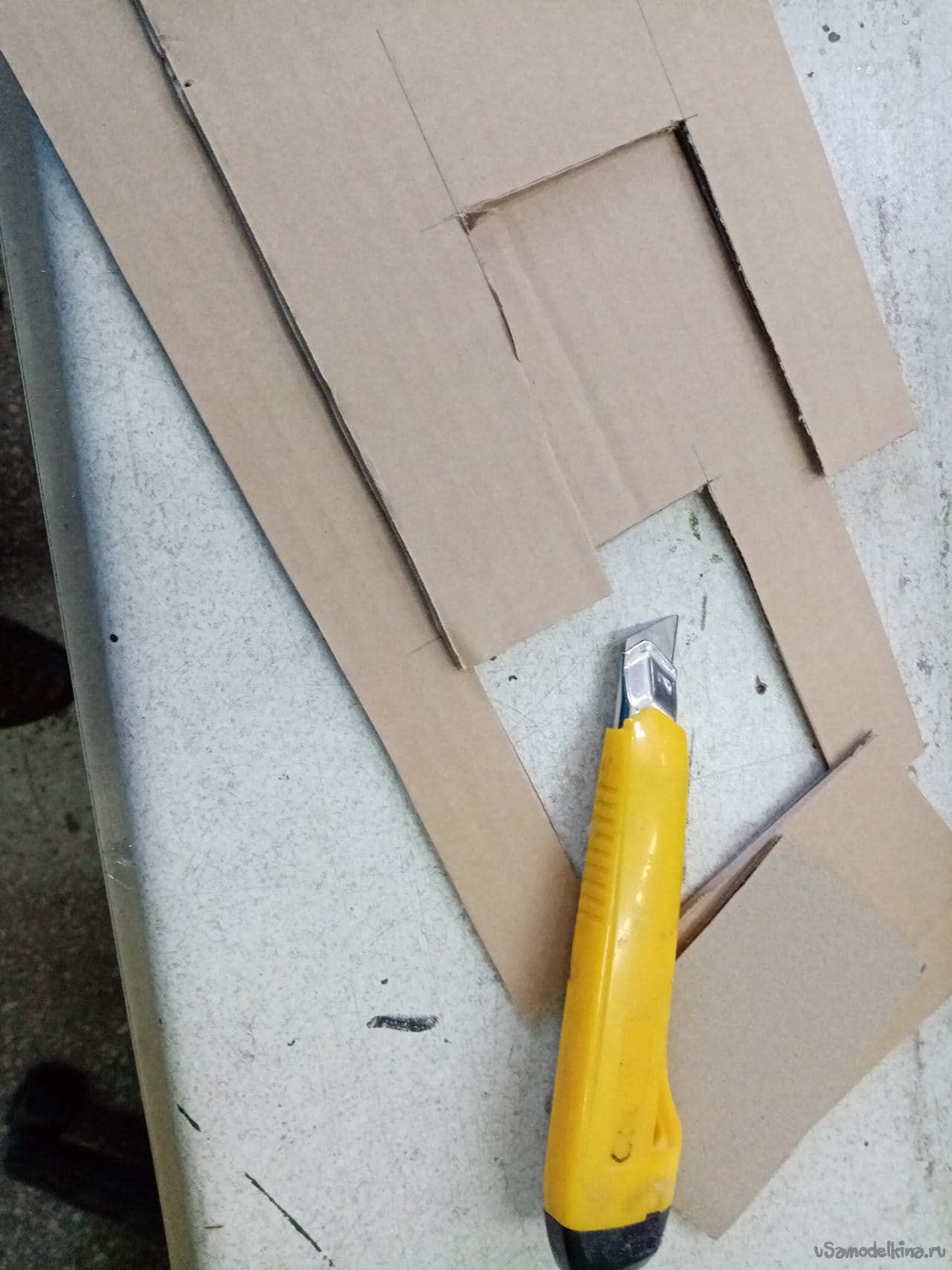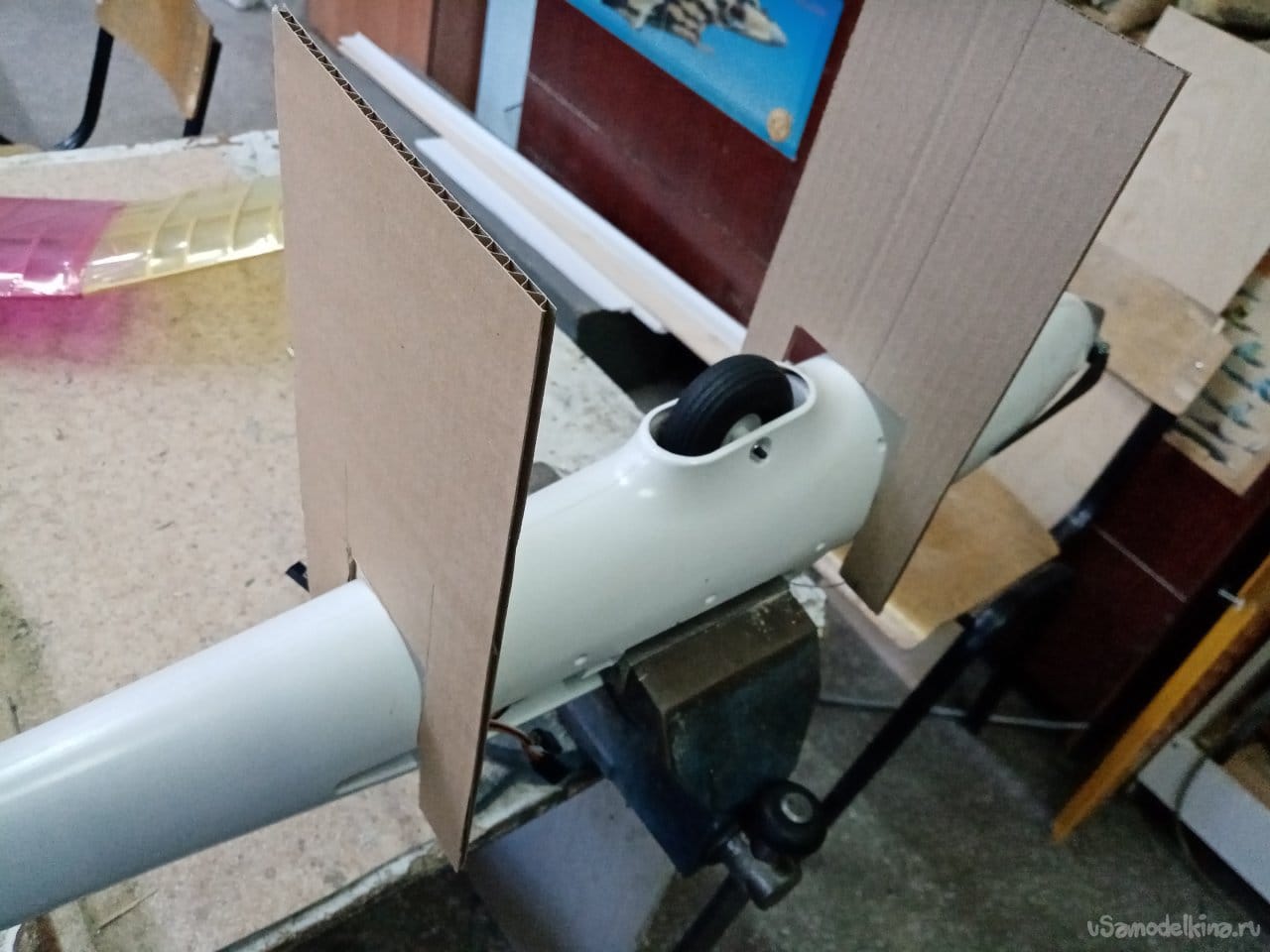 The cartons are tight enough. I need to copy the section of the fuselage to cut out the lodges. I cut rectangles from a dense Whatman paper so in about 250 grams.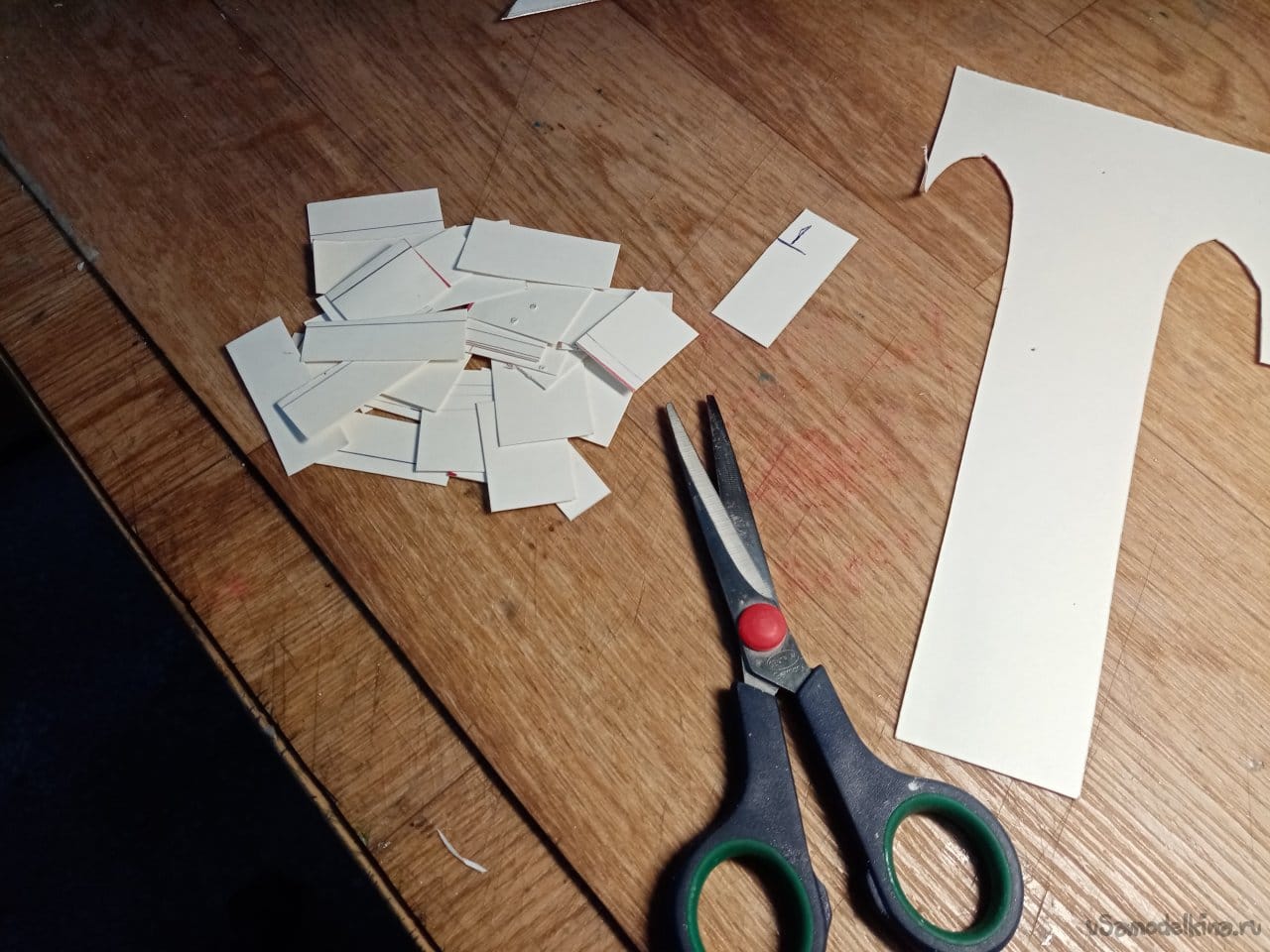 I coat the tips with titanium and leave a couple of minutes for the glue to dry.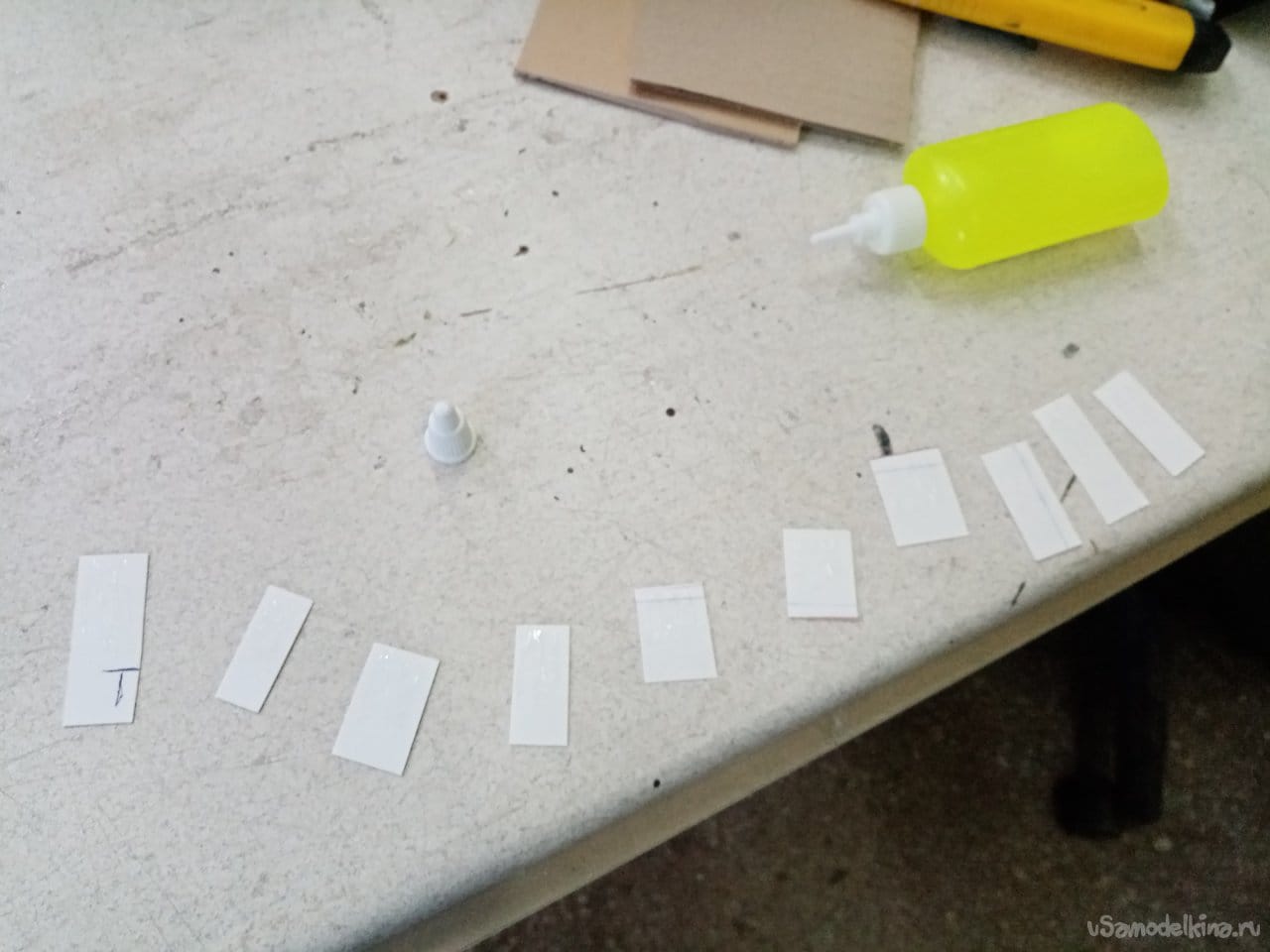 then I start cheerfully pasting the outline these rectangles. Since the titanium is already a little dry, everything sticks almost instantly like on cyacrine.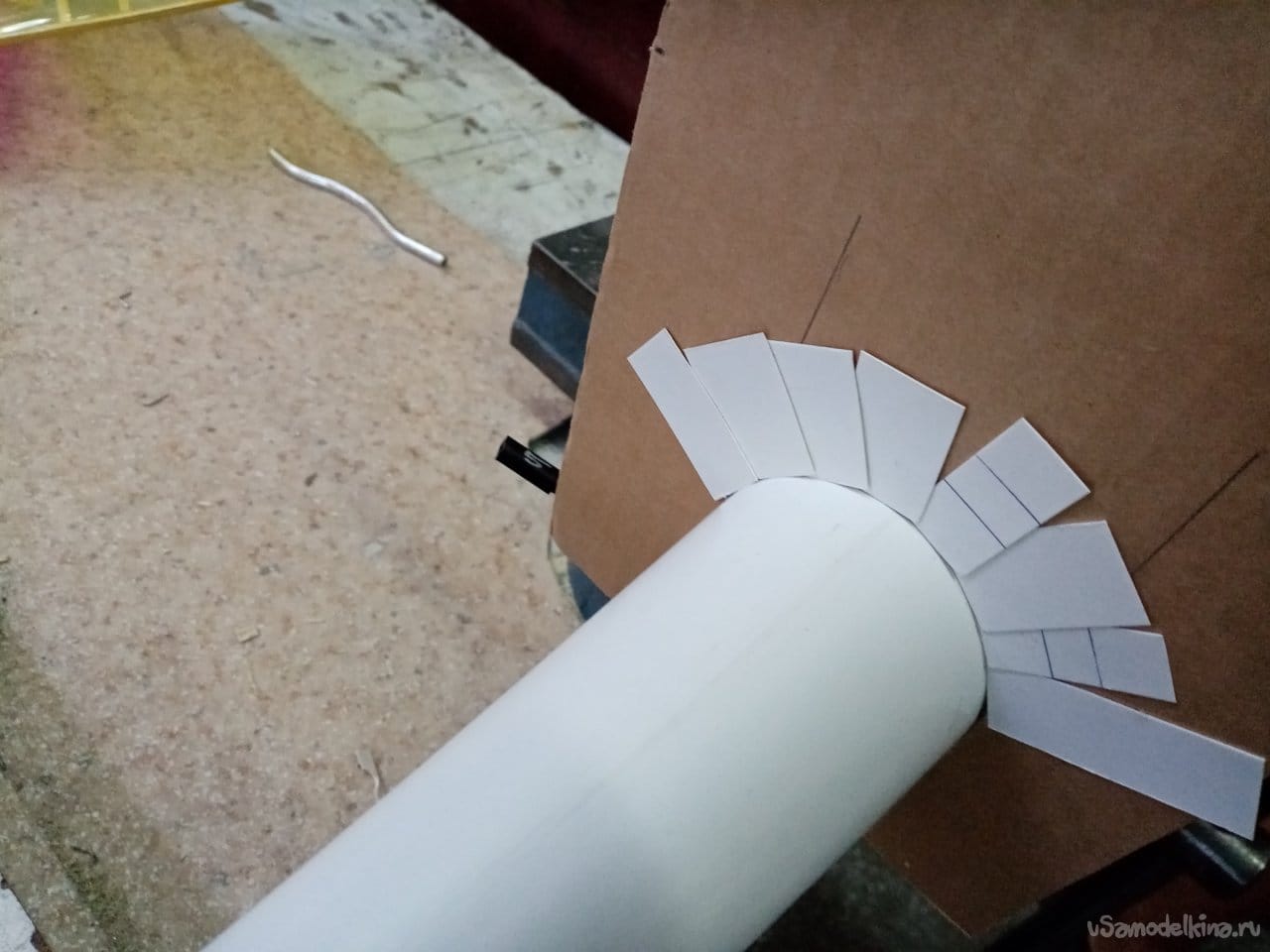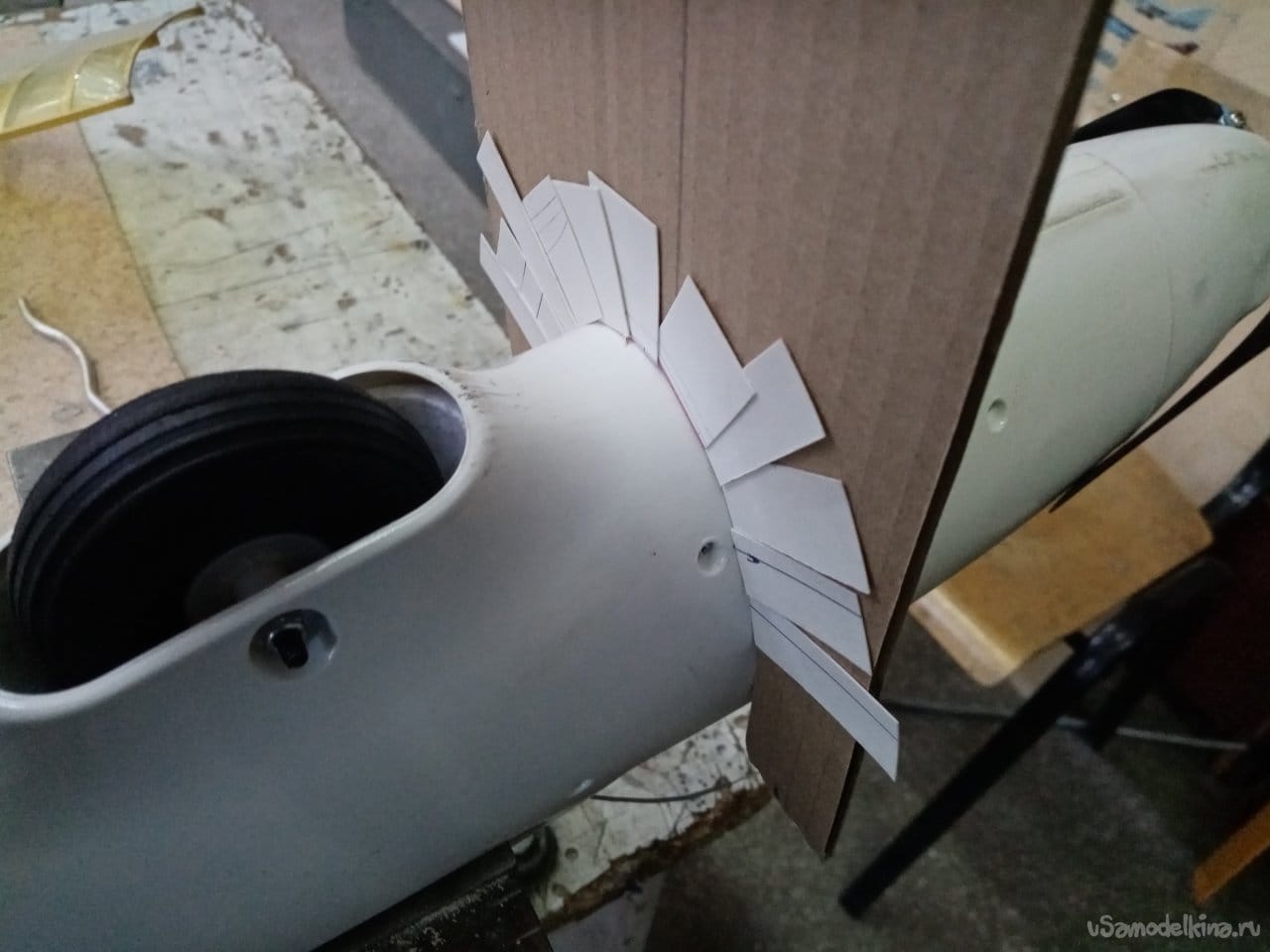 As a result, I got two templates of the sections I need.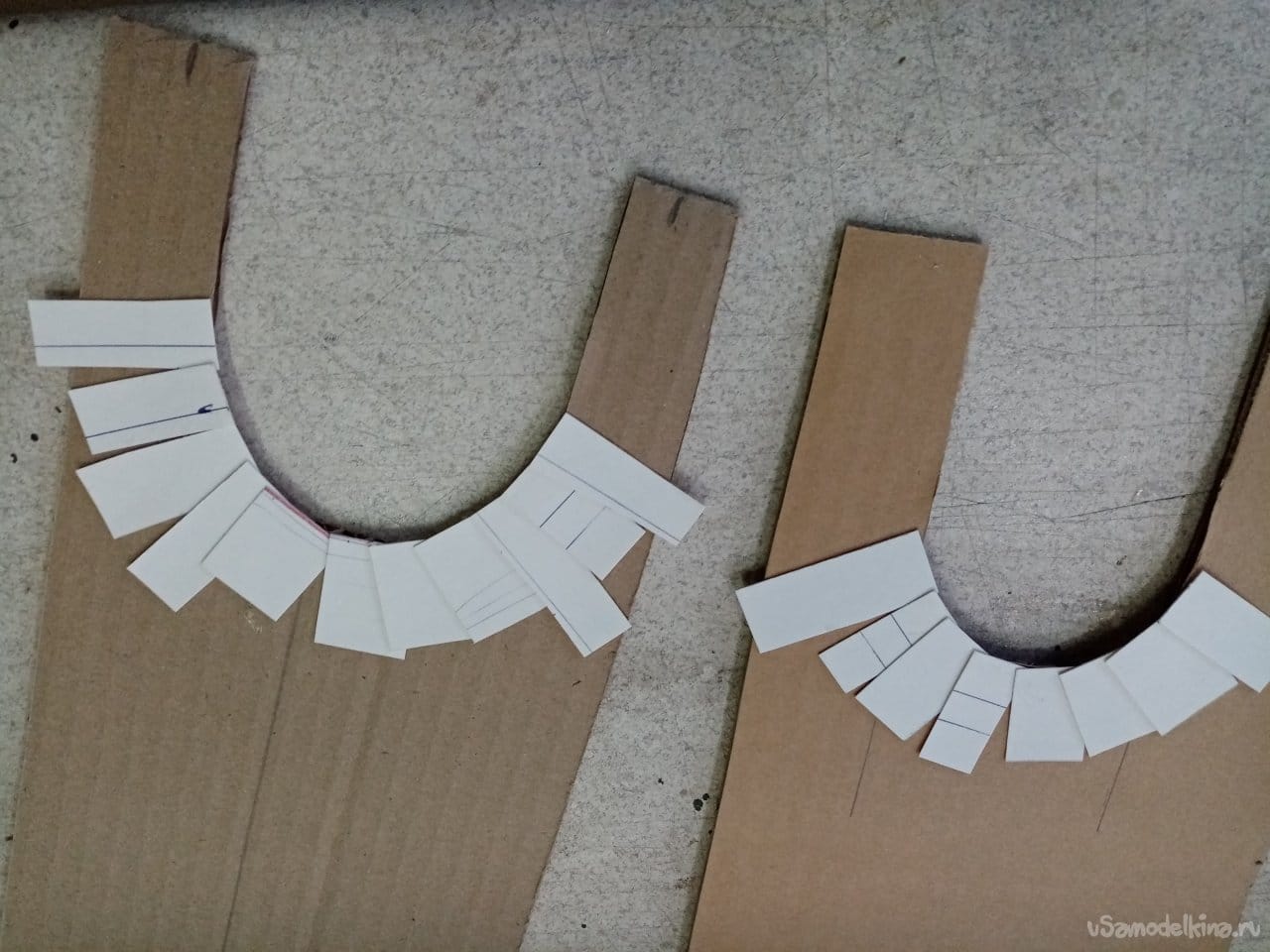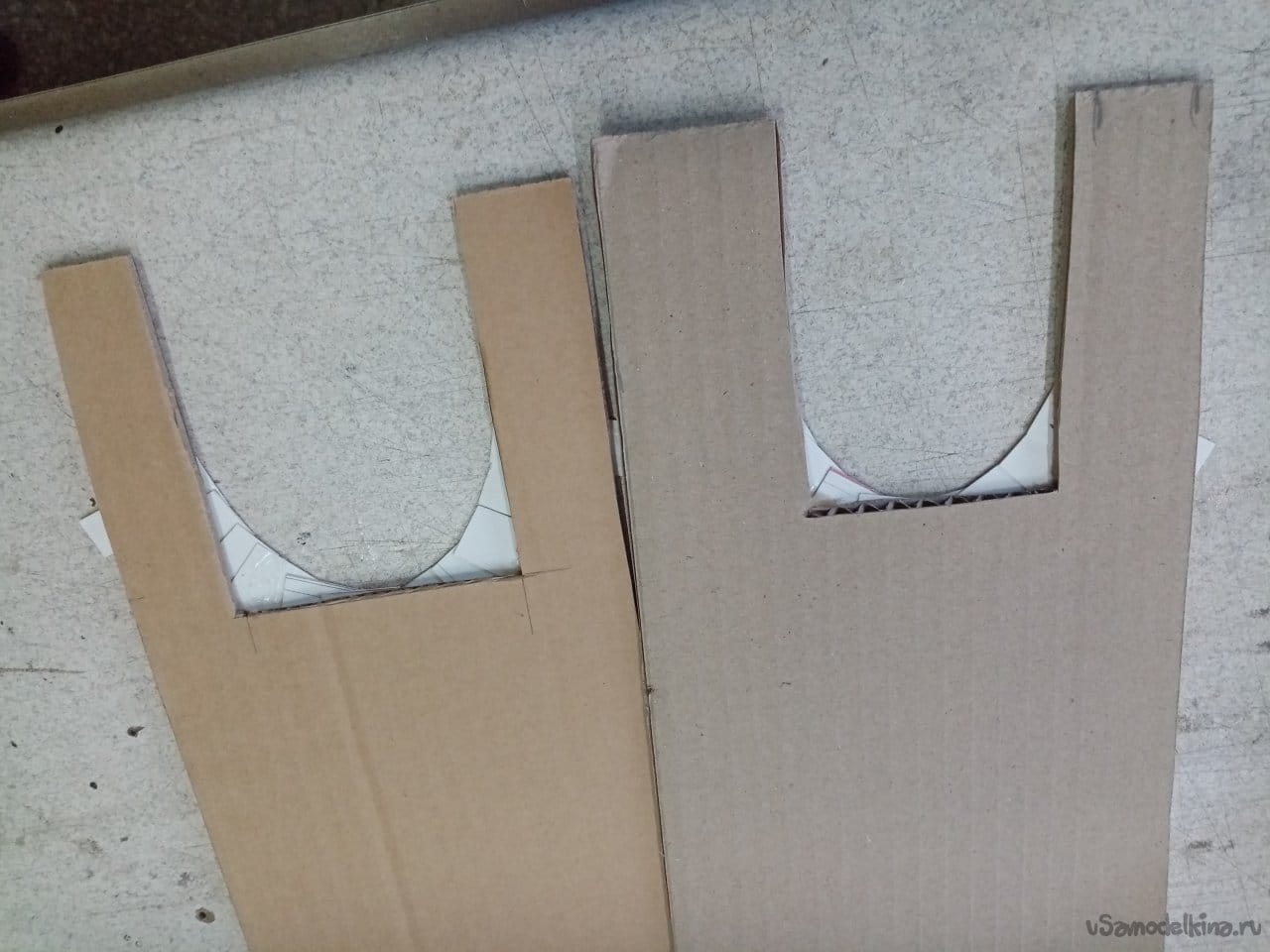 Lodgements will be made of twenty millimeter foam. I fix the templates in the right place and fix them with pins.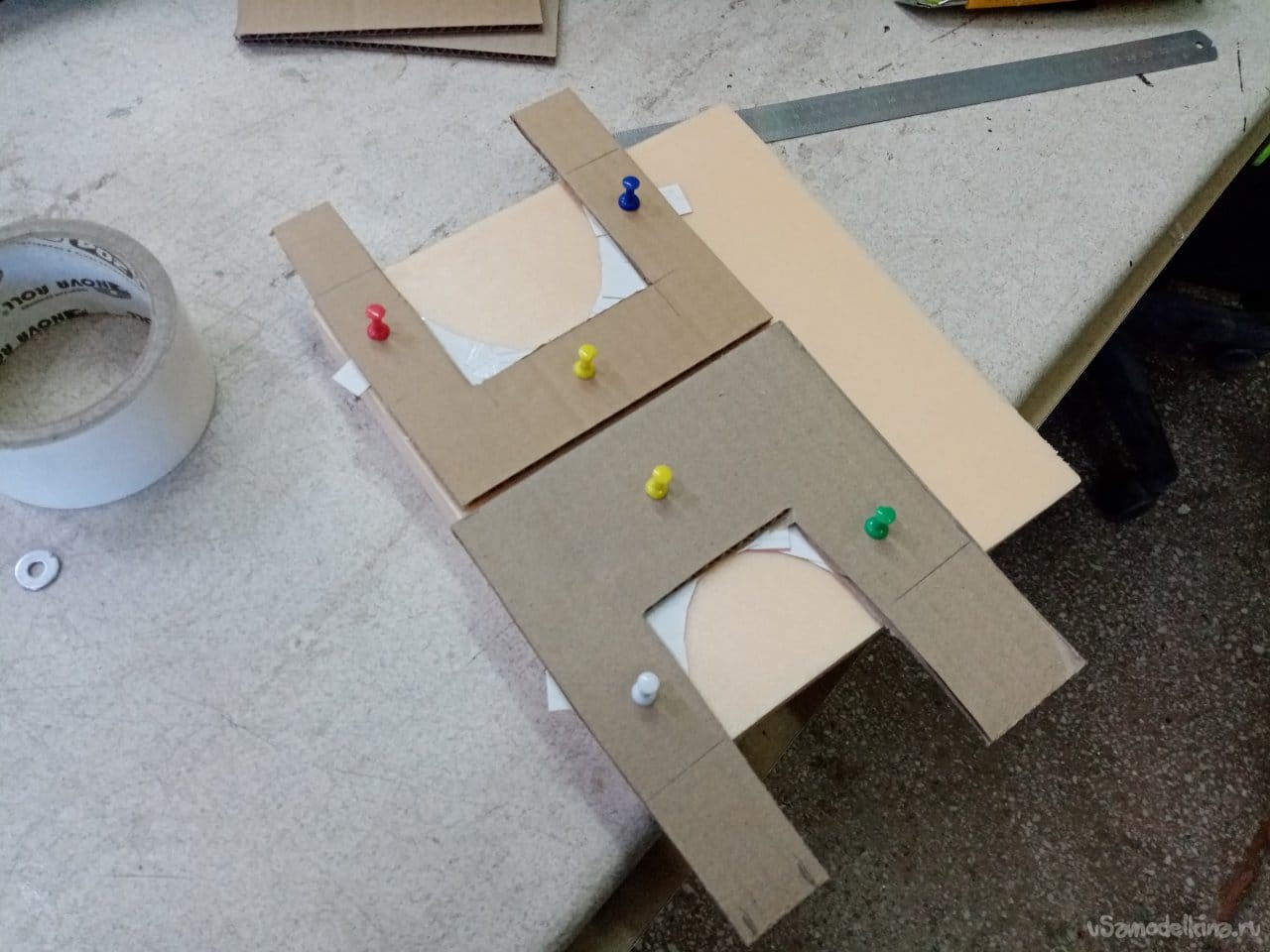 I will cut with hot nichrome wire on a vertical machine. Voltei 4 amps 2.5.

For a wooden square, I cut the workpiece to the desired size. In general, when cutting with a string, I try not to use metal templates. When in contact with metal, the string cools slightly and the cut is distorted. I select the material feed at the required speed, I make sure that the string does not deviate from the vertical direction.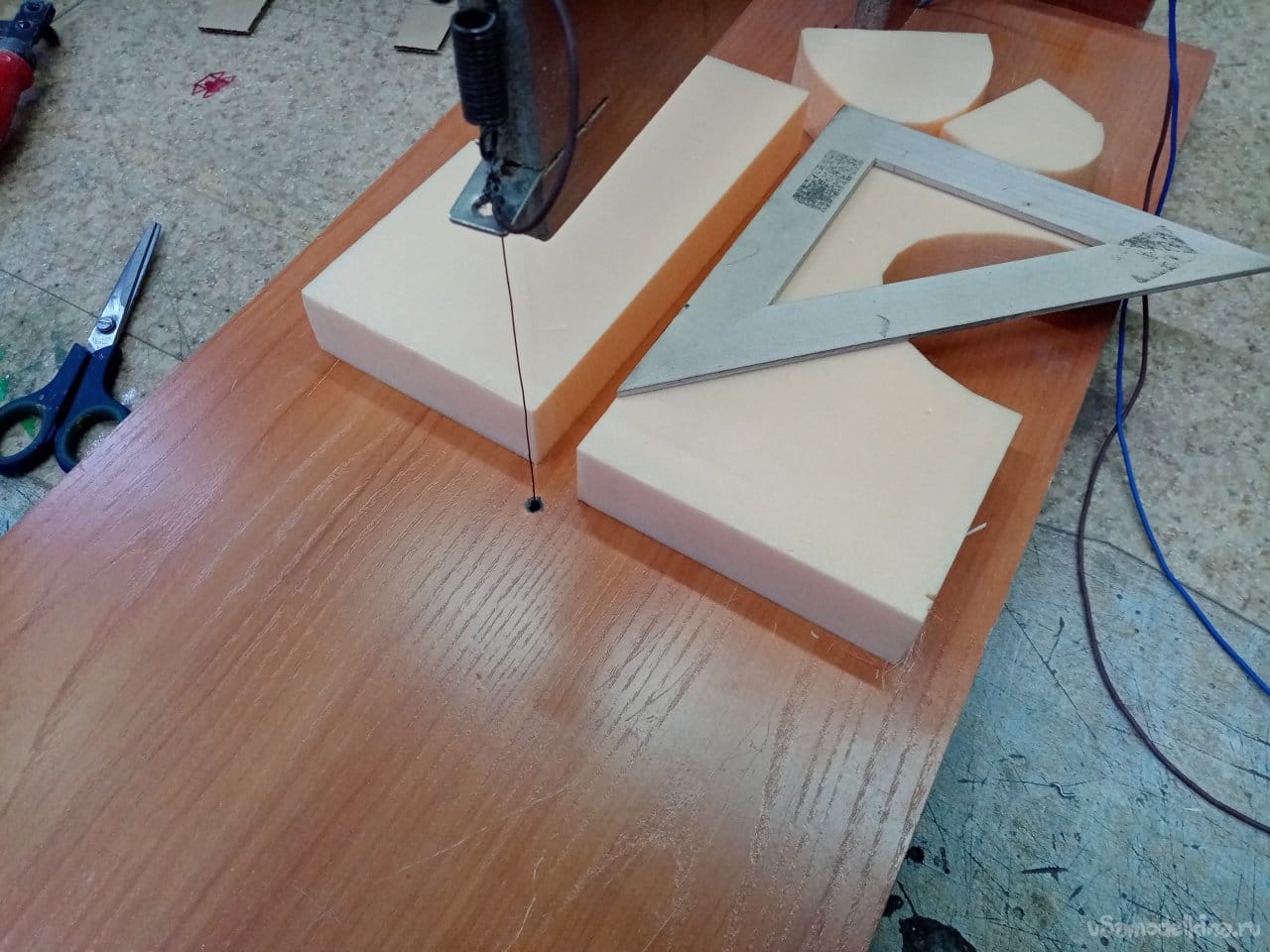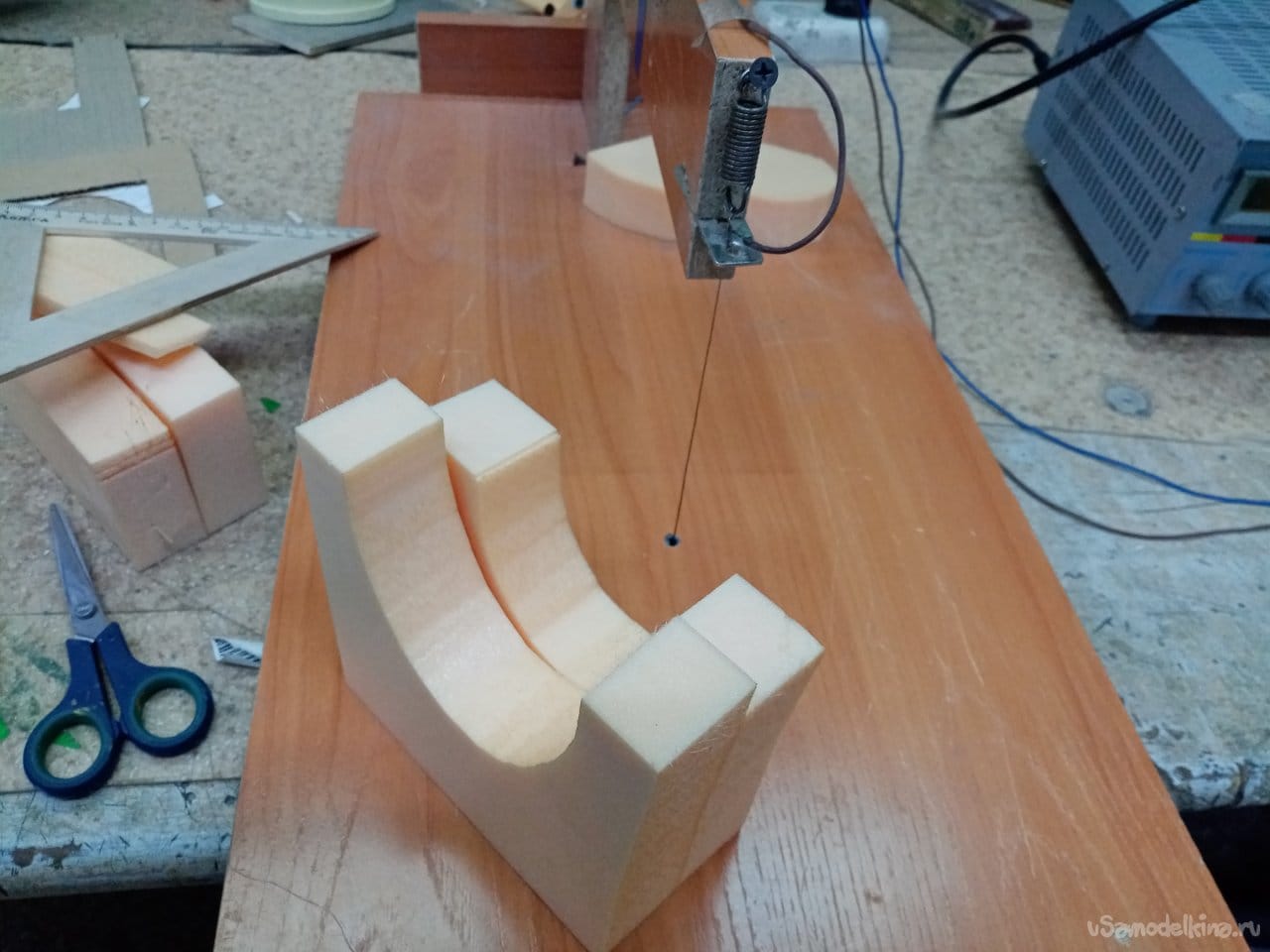 Trying on the cut-out coasters, everything went well. The base itself was made of double cardboard from the refrigerator packaging.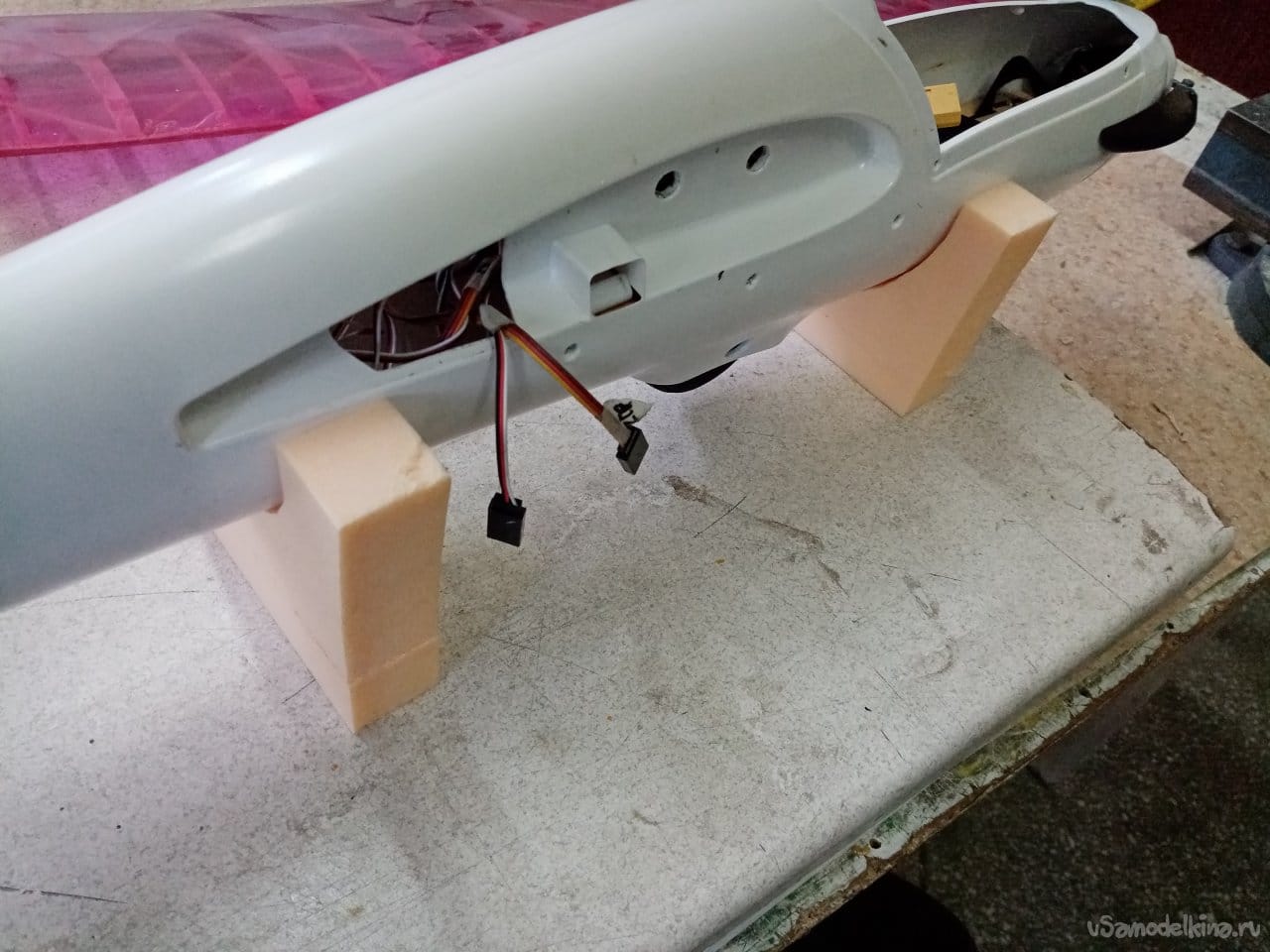 Between the vertical elements I cut out reinforcing plates of foam.
I stick on titanium.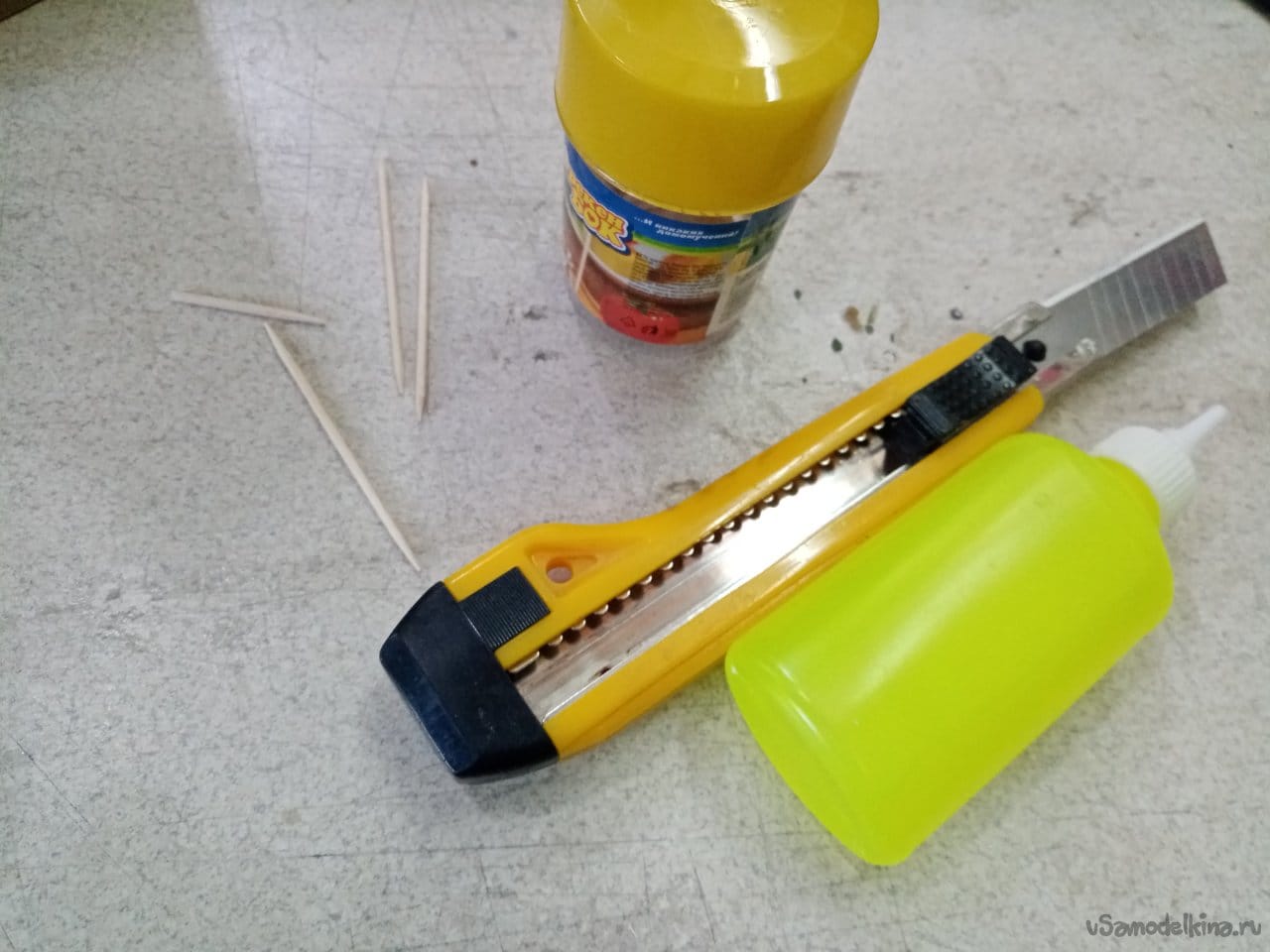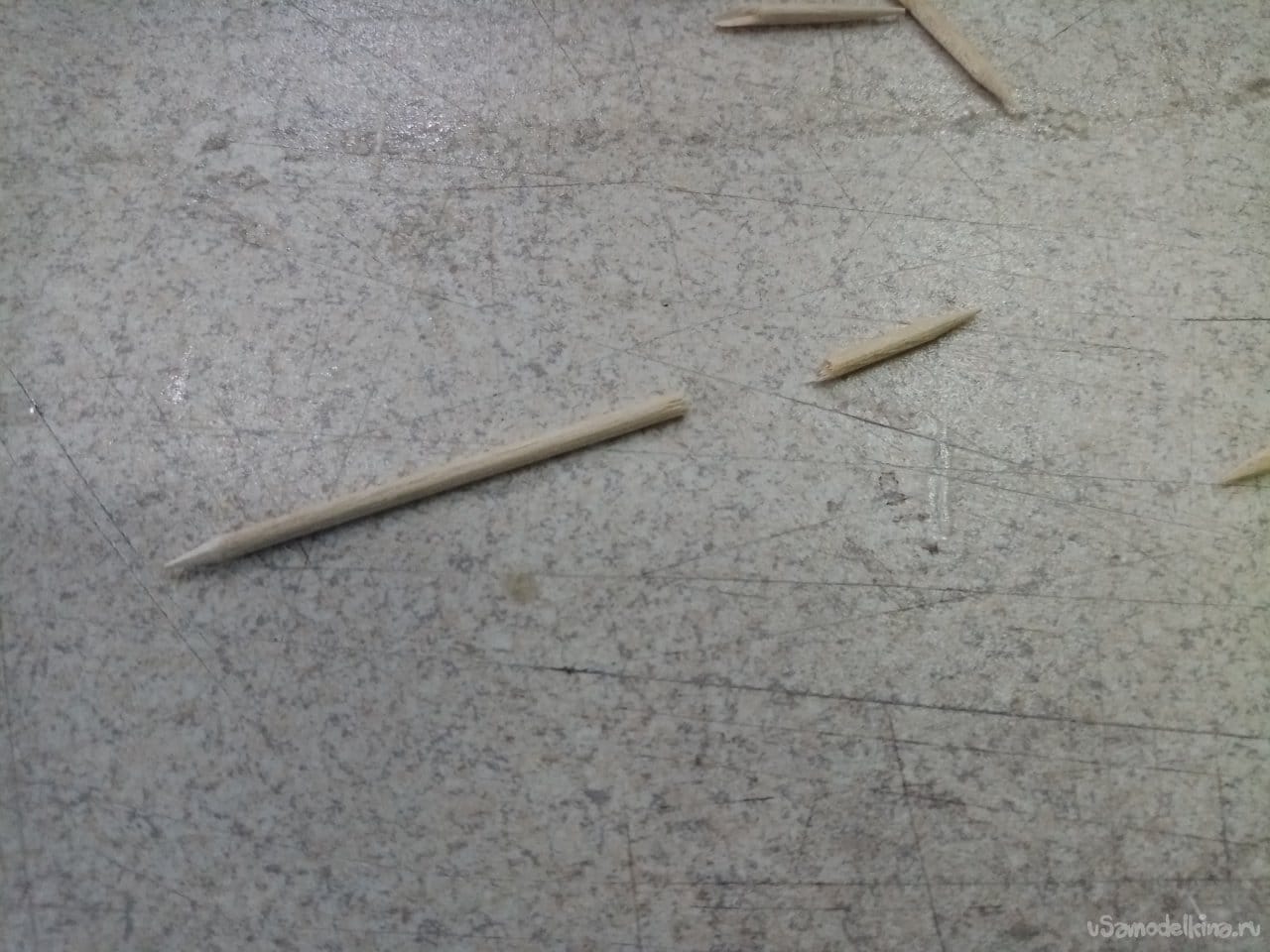 The stand is ready, you can get ready to fly.