DIY
Cutting table for grinder
Hello, I often work with metal and wood and sometimes you need to file or grind something and you have to clamp the workpiece in a vice and to work with a grinder, and this is not very easy, and the accuracy is not encouraging, but you cannot do that at the Grinder, and that is why I decided to assemble just such a device for a grinder. I will not tell you anything new, maybe somewhere I saw something so that I do not claim copyright. Well, in general, that preface is over, I'm getting to work.
You will need a tool
Drill
Bulgarian
Welding
Drills
Material
Sheet metal 8mm
Profile 20x20mm
Metal strip 2 mm
Bolts and nuts
Having made the markings, I drill two holes so that the edges of the cut are even and I cut with a grinder I made a width of 2 cm in order to be able to put a petal grinding disc. Further, in order to make it convenient to put and remove the grinder, I weld 4 pieces of a 20 to 20 profile, as the legs will be more convenient. To attach the grinder itself, simply by attaching it to its place, I make a mark and drill a hole and tighten the bolt into place for attaching the handle. Such fasteners are quite reliable, nothing will fall off when working.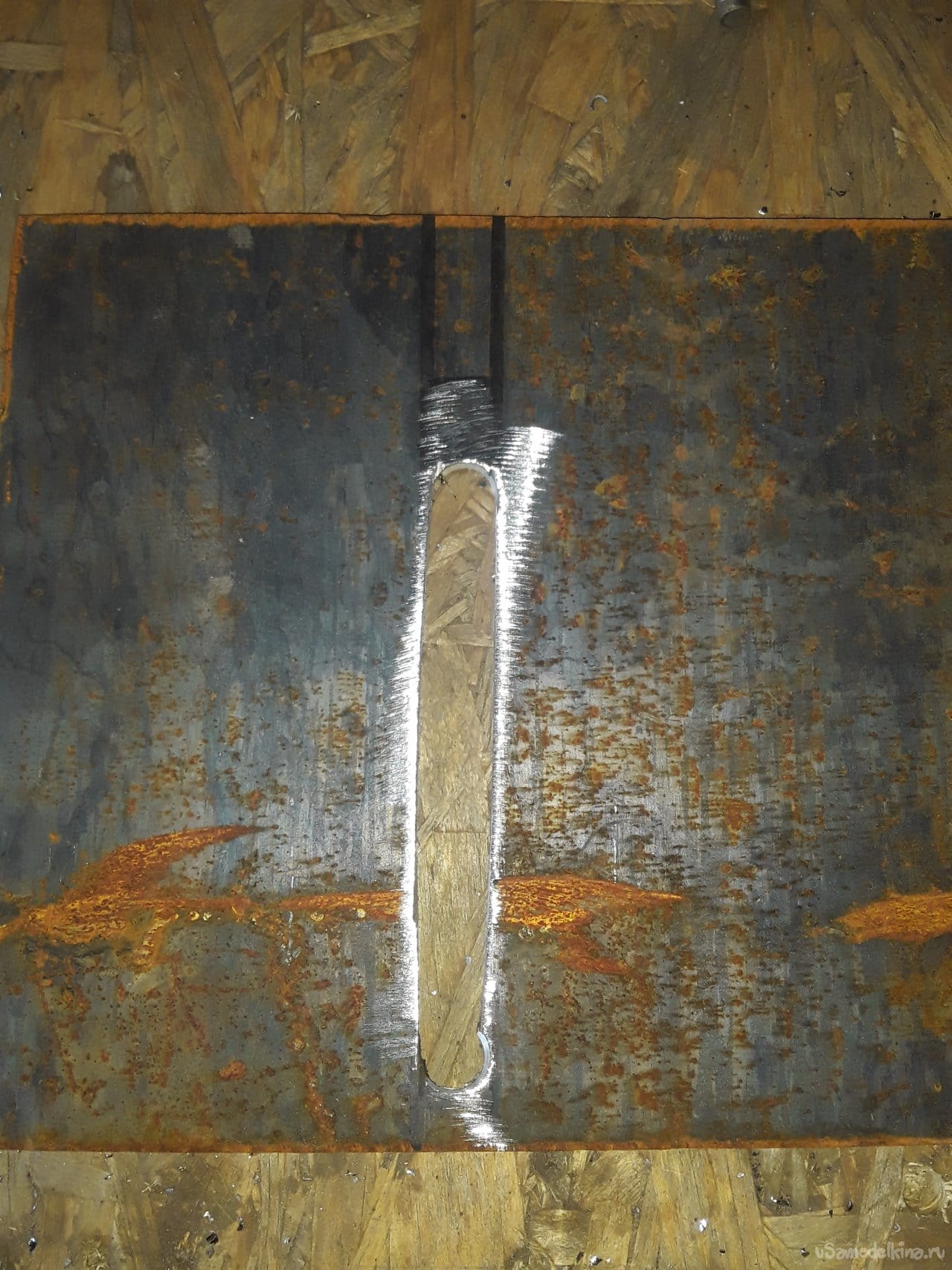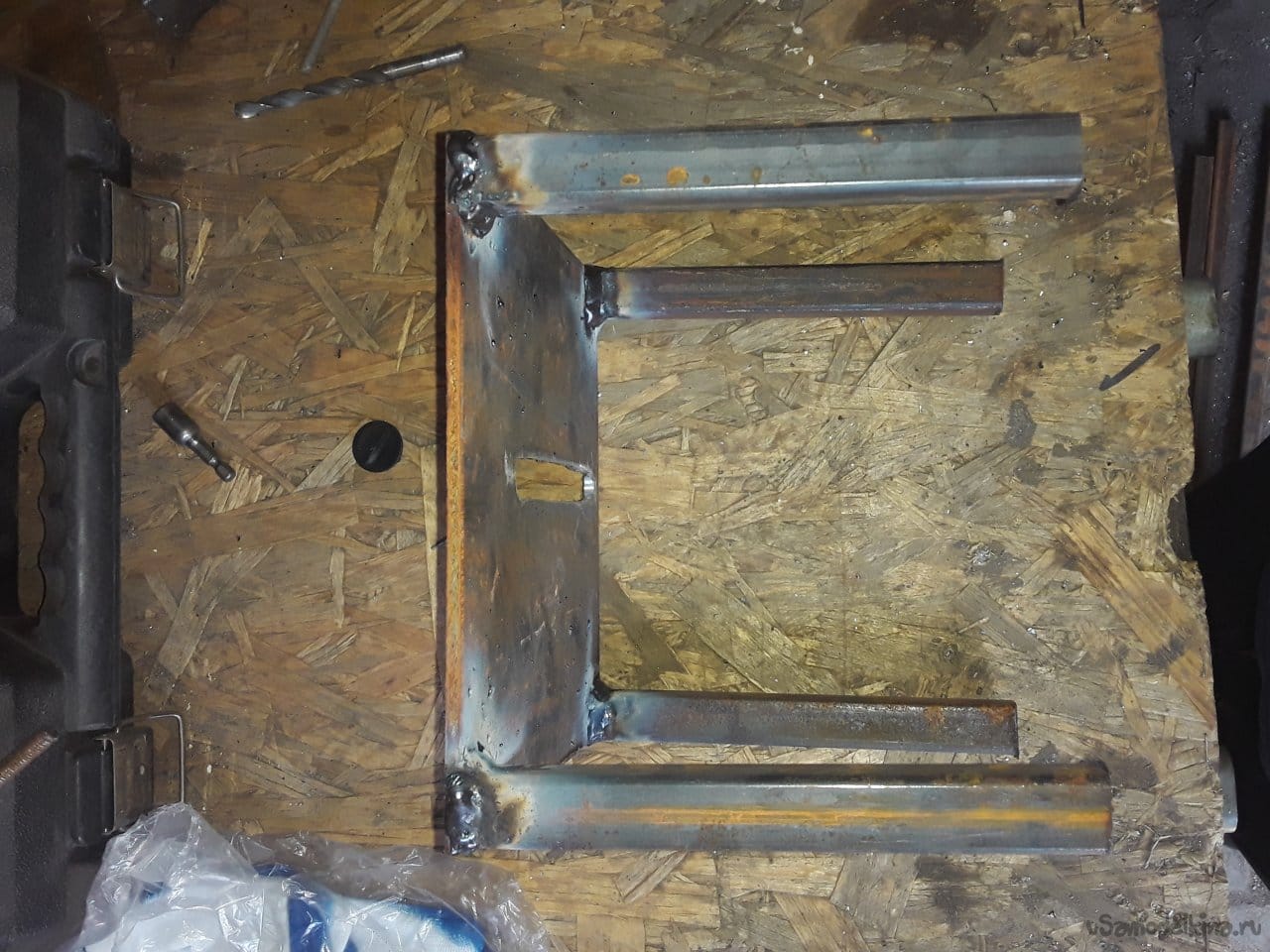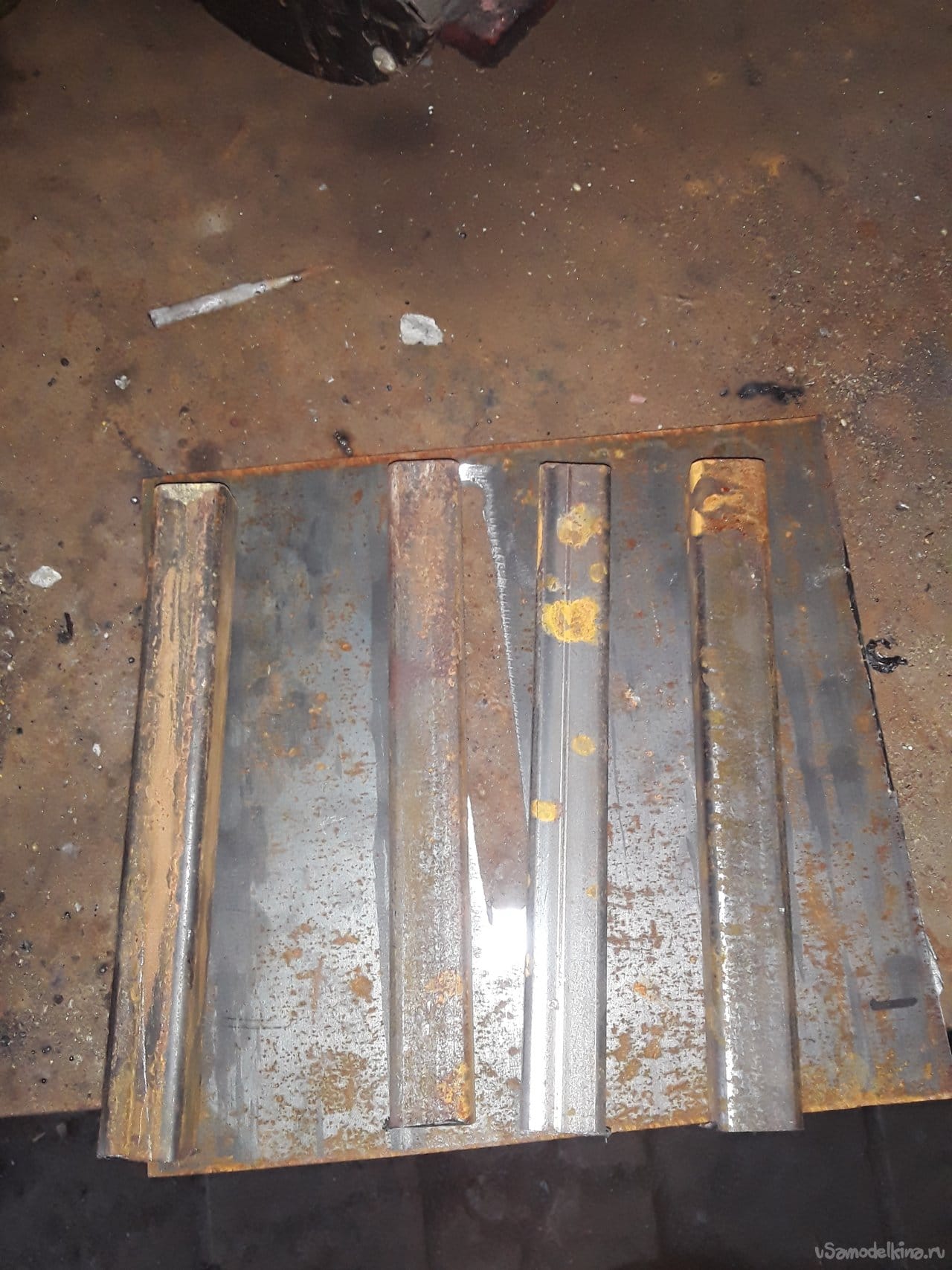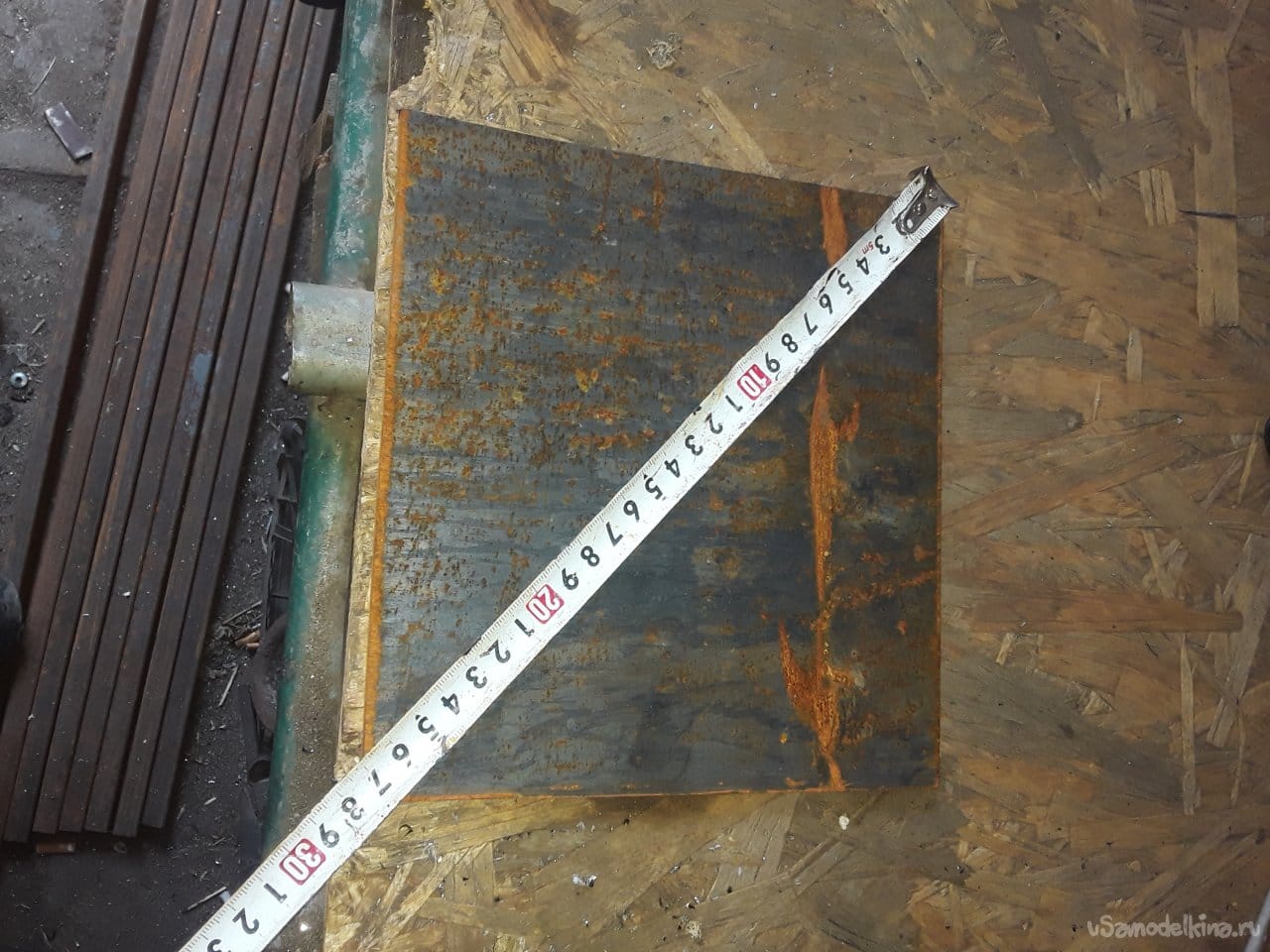 For the manufacture of the casing, I used 2mm metal, I just cut it out a little, adjusting it to the right place, I do everything by eye without dimensions. I clamp the cutout in a vice to the desired width and slowly weld a strip of metal, giving the desired shape in the place where there will be an outlet for dust, and I do not boil the chips on the sides and just cut one edge and bend it to the desired angle, that's all. To fix the casing, I weld two sections of the 20 x 20 mm profile, drill holes along the edges and fasten the casing through the bolt, and that's all, I put everything in its place and check that nothing clings and works as it should. To fasten the casing, I weld a piece of the corner, I drilled a hole and welded a nut and tightened the bolt when needed, everything is quickly removed and adjusted, and most importantly it works.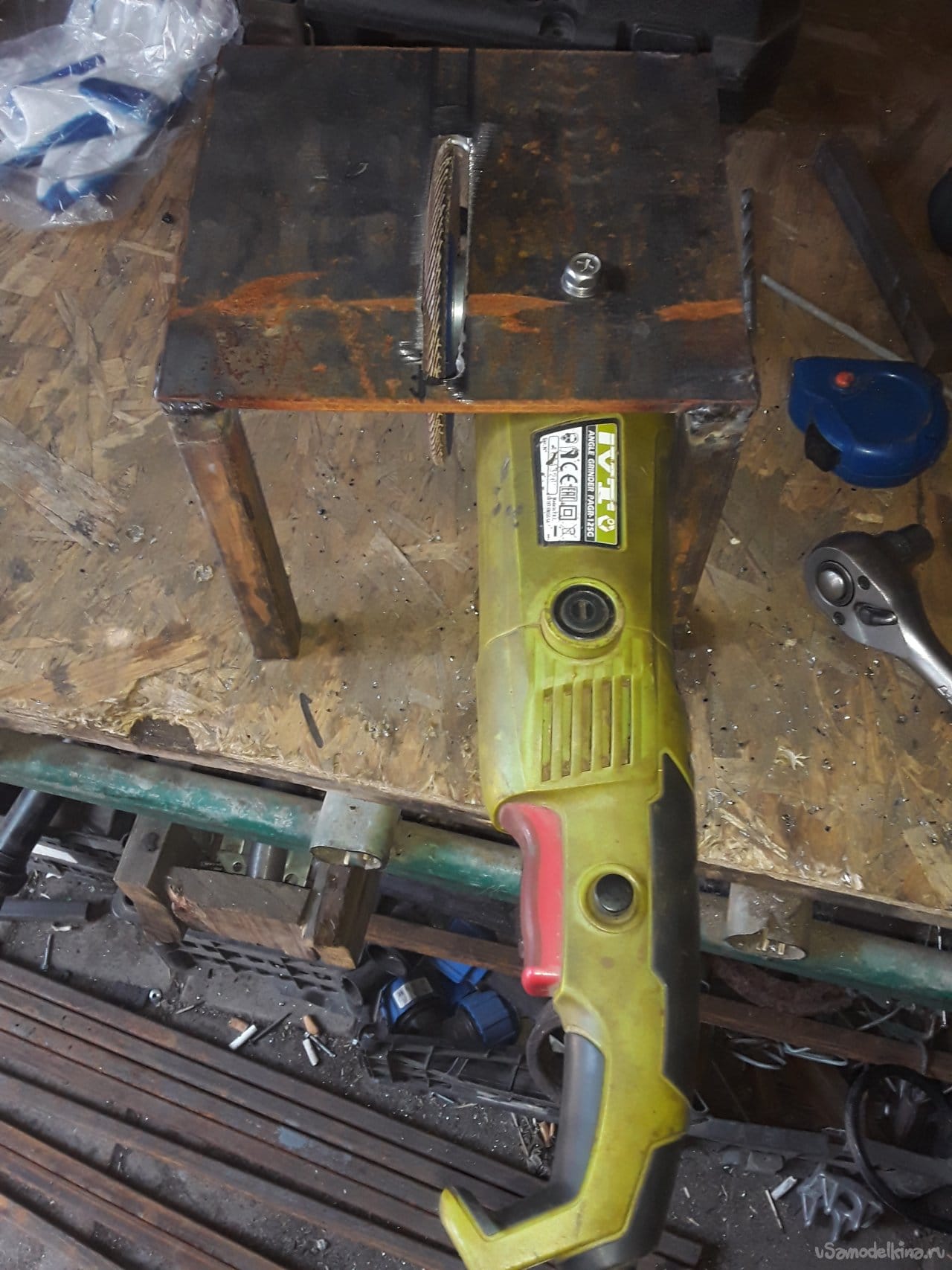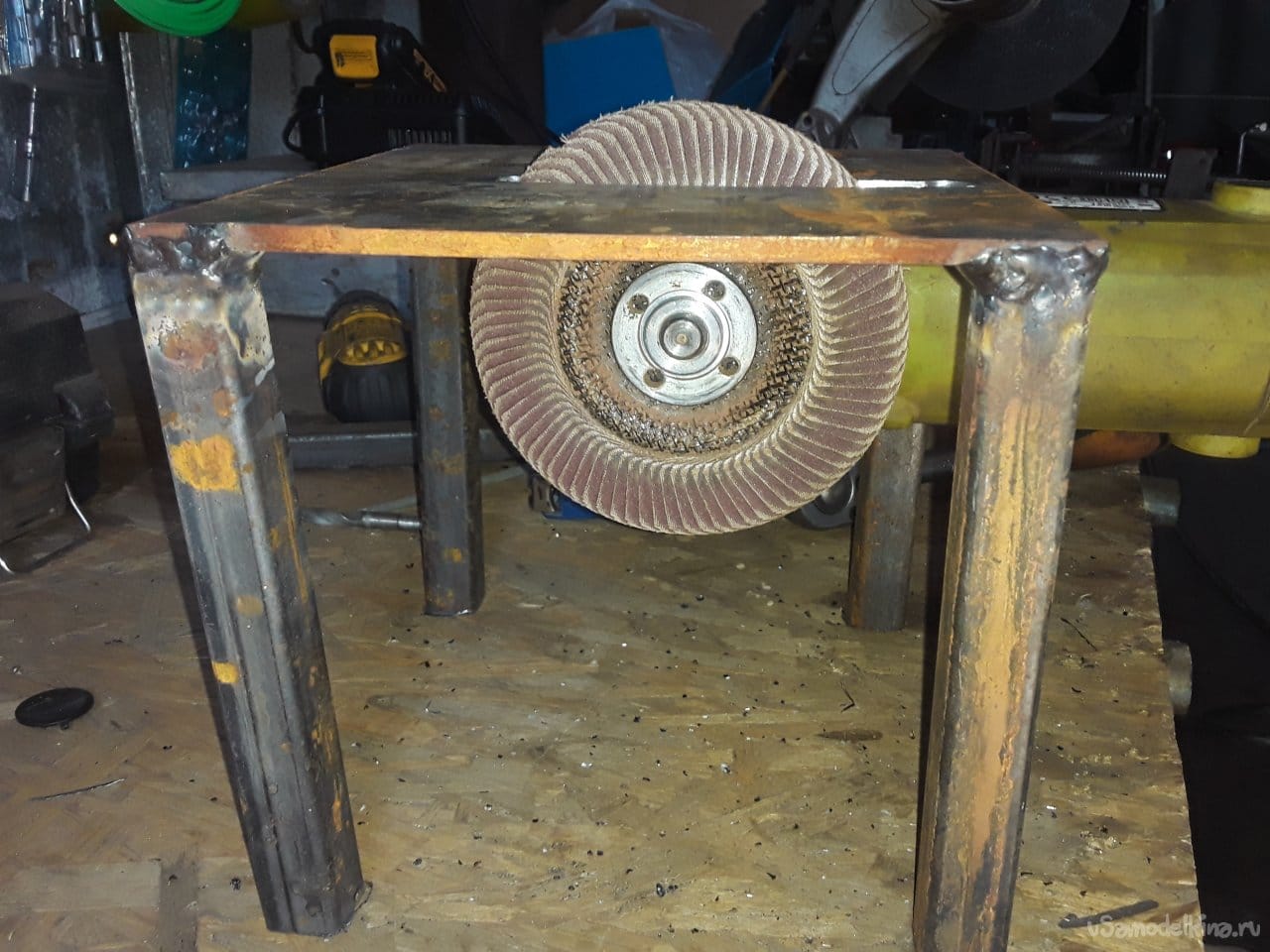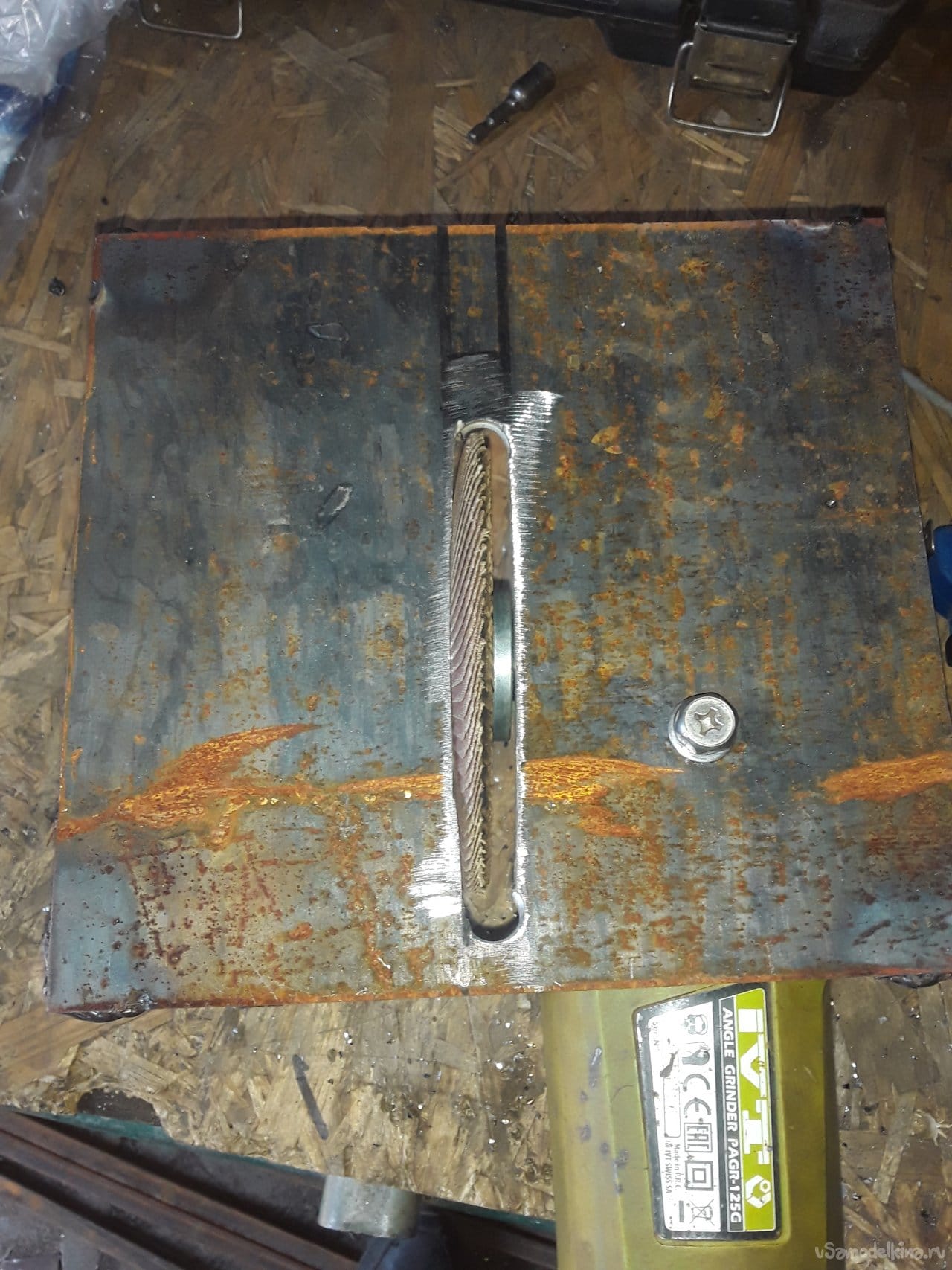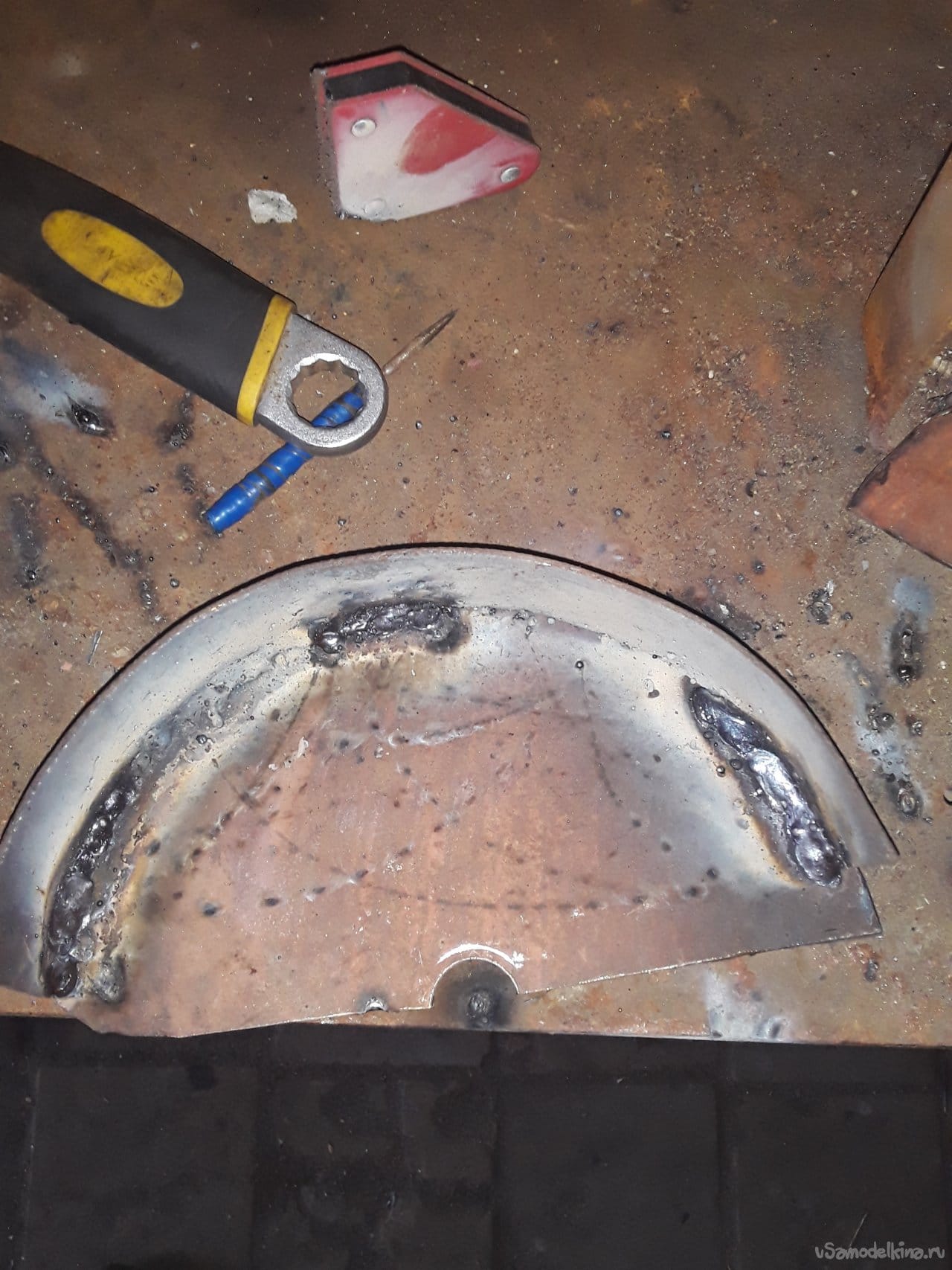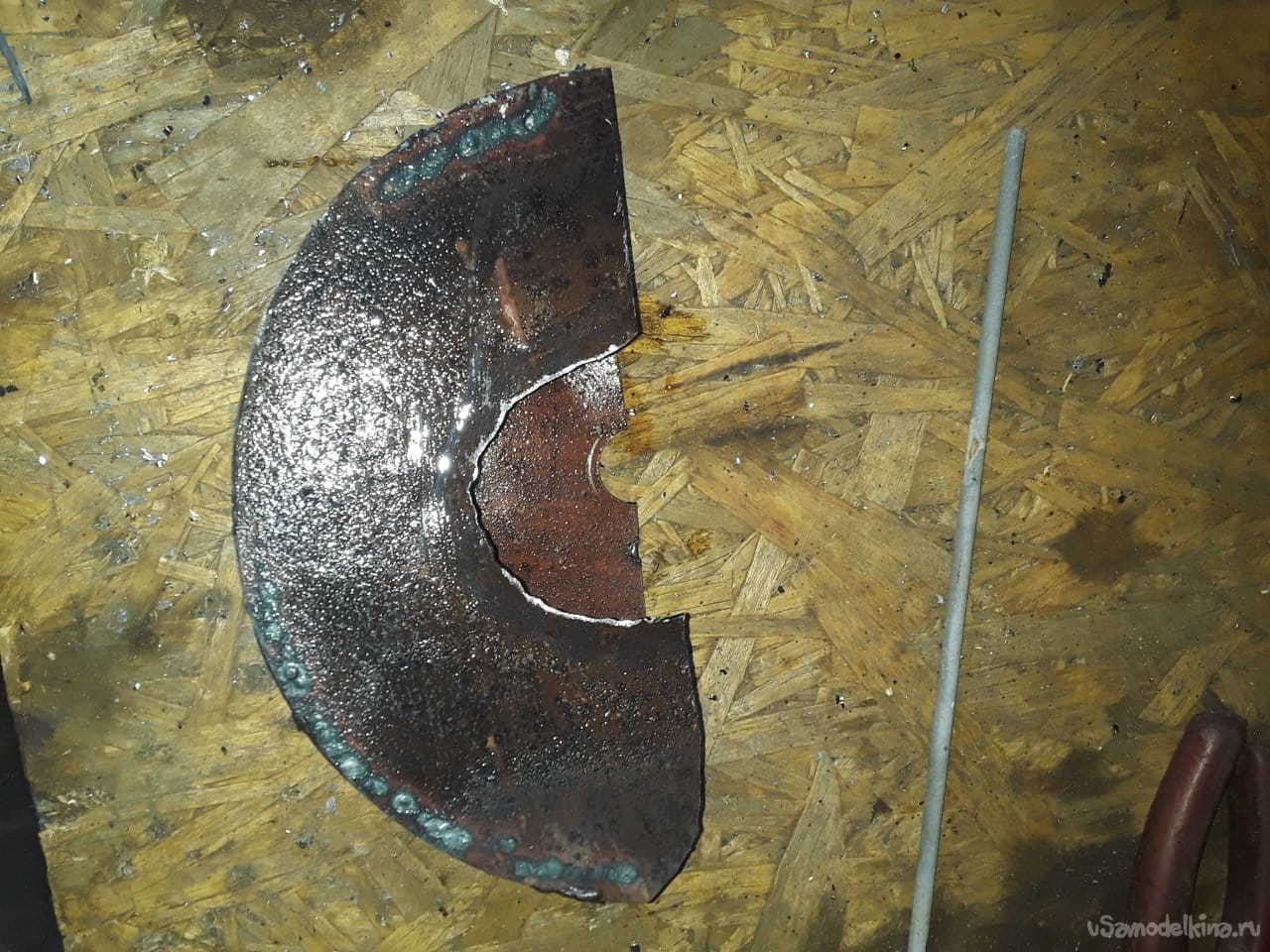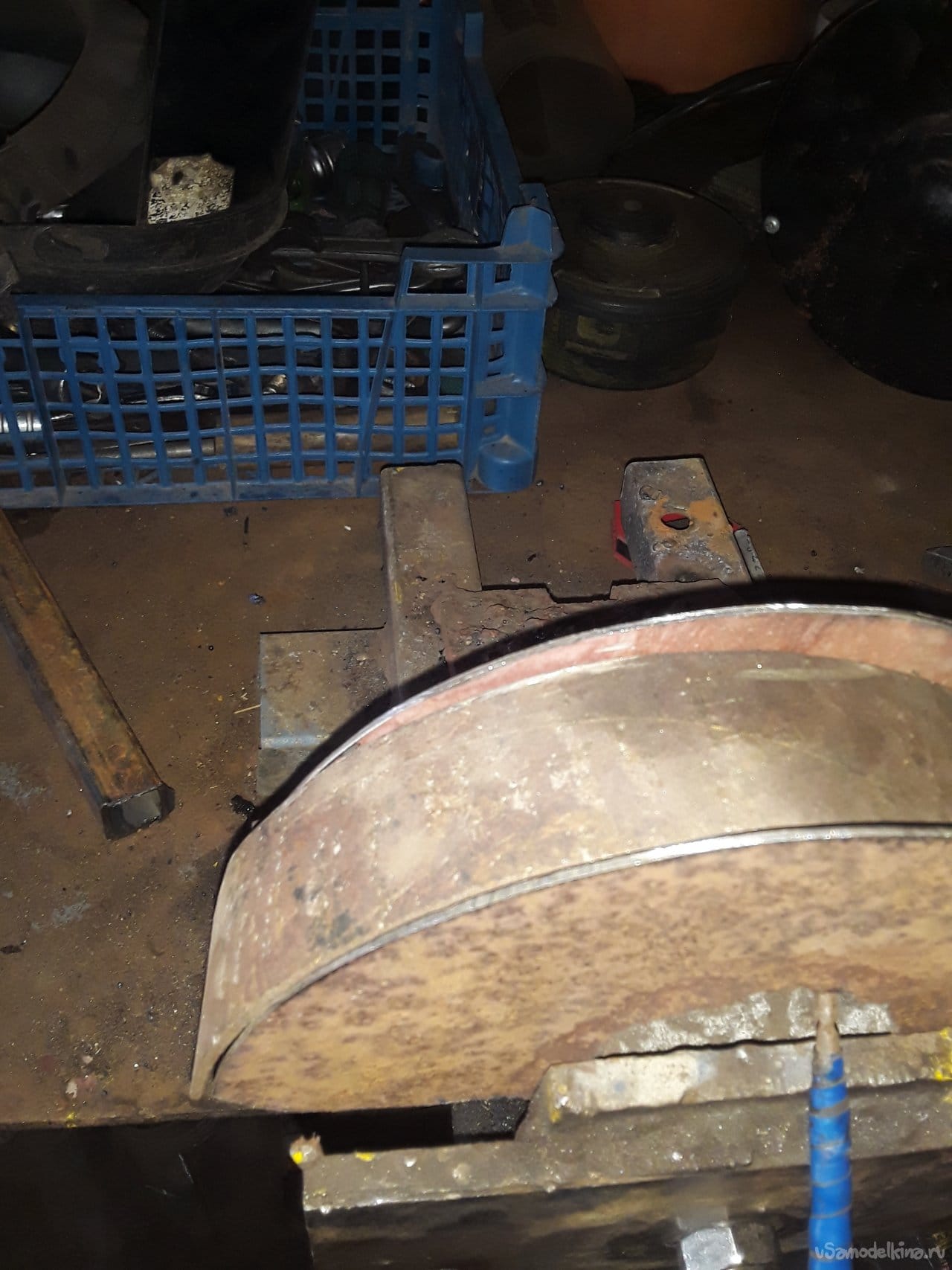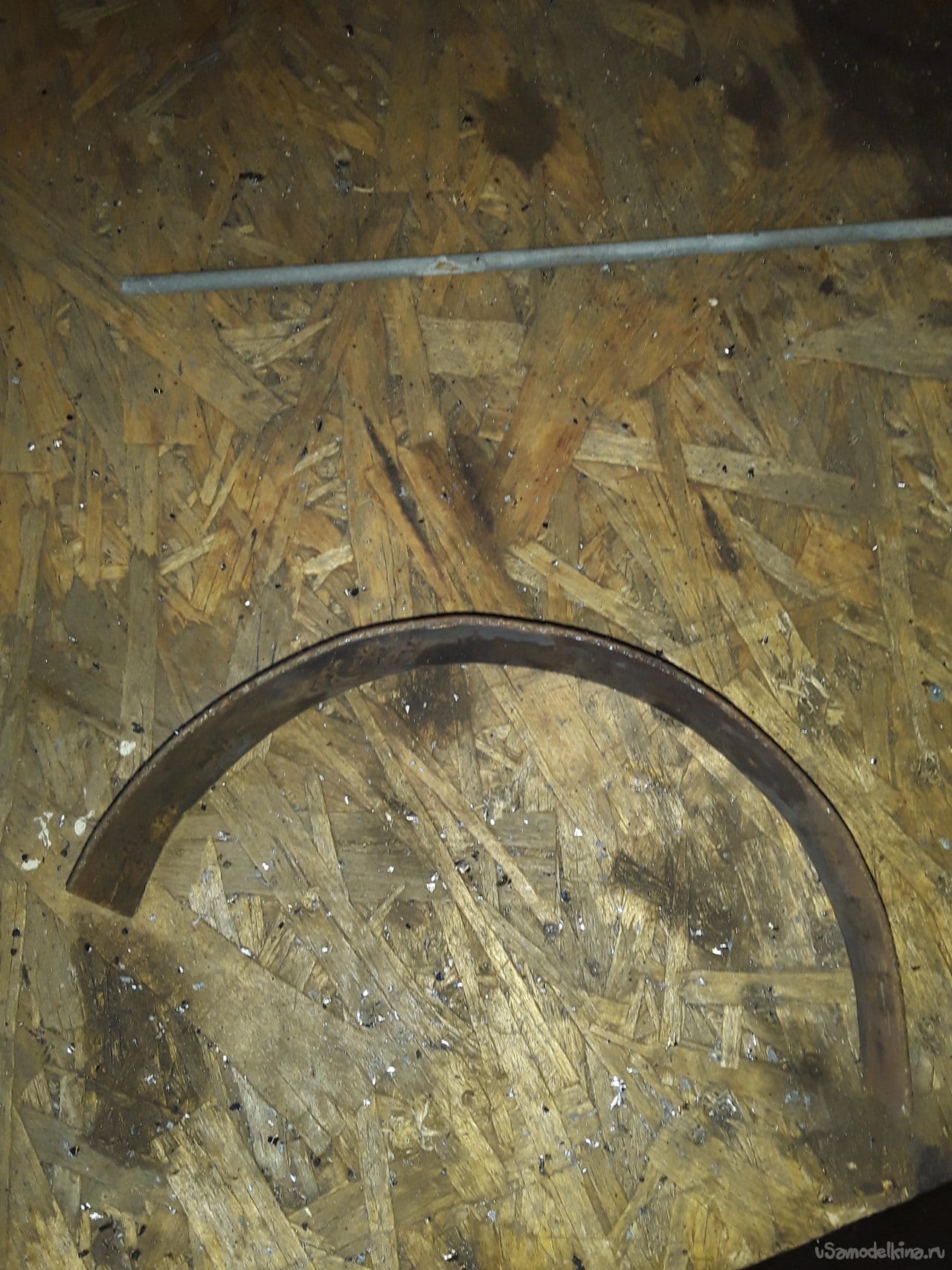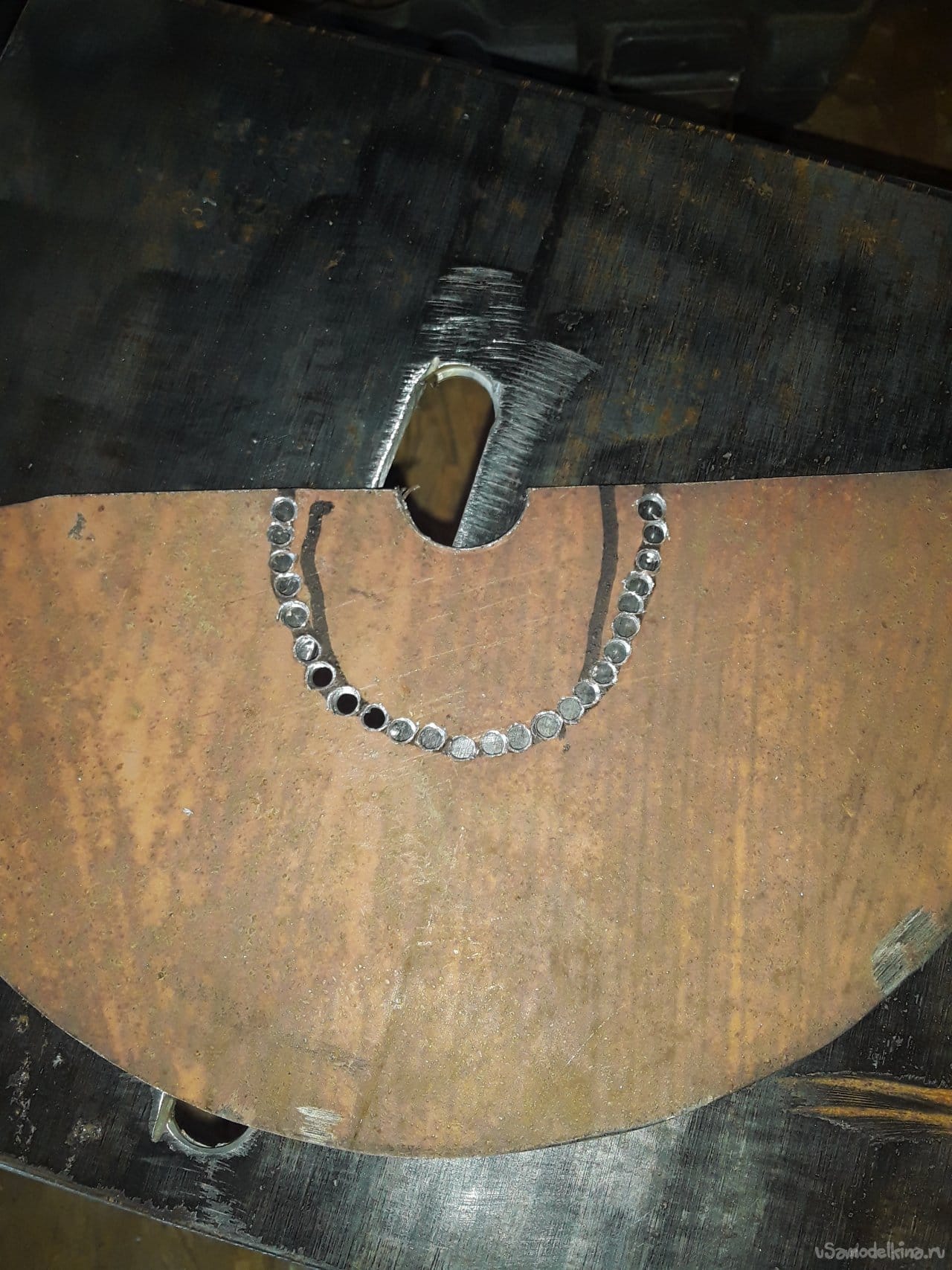 To fix the protective casing, I welded 2 pieces of professional pipe, then drilled 2 holes along the edges and put a long bolt in the casing itself, and all when necessary, you can open the casing and remove the grinder to replace the disc. To fix the casing, I welded a corner and a nut onto the platform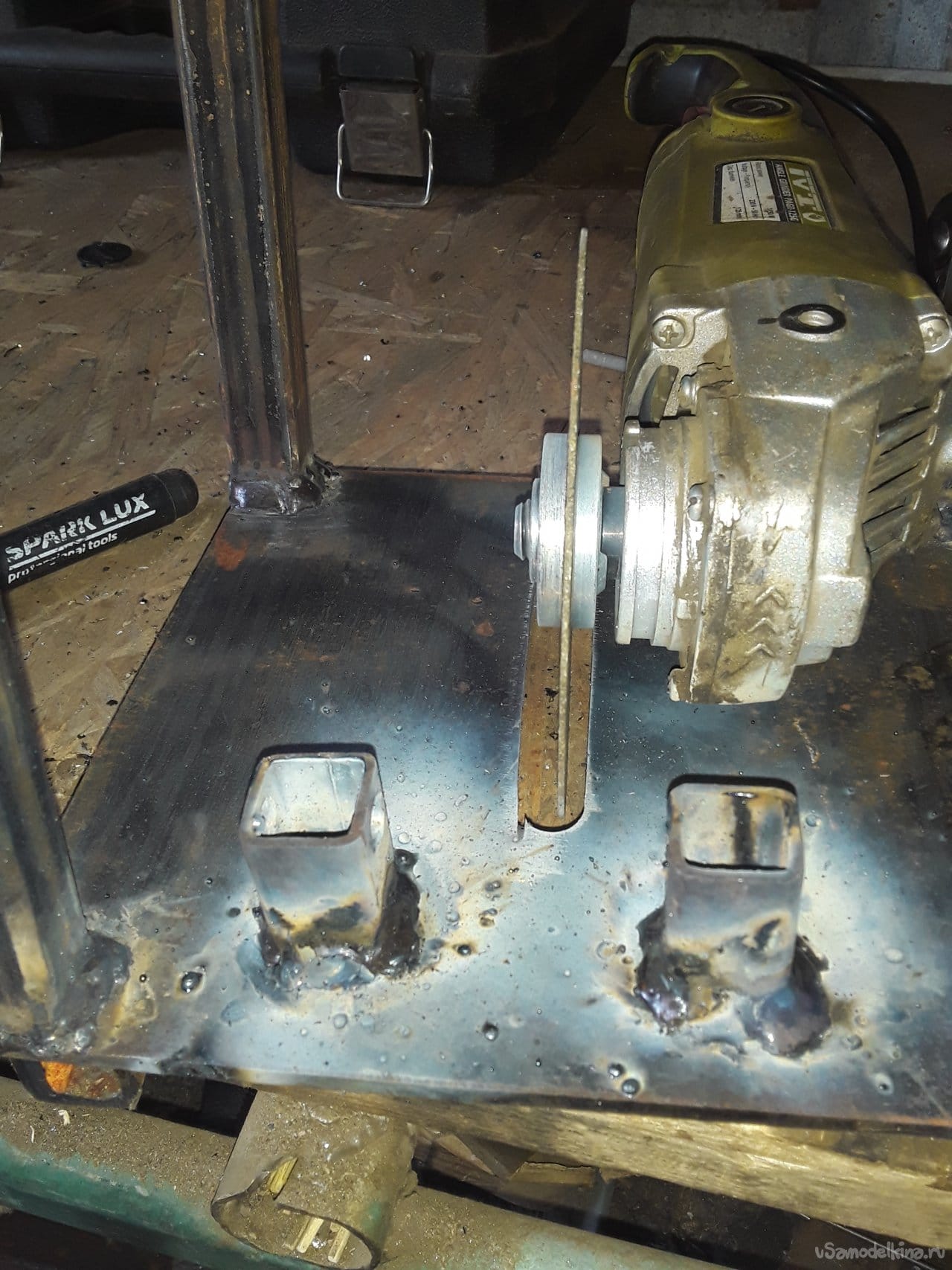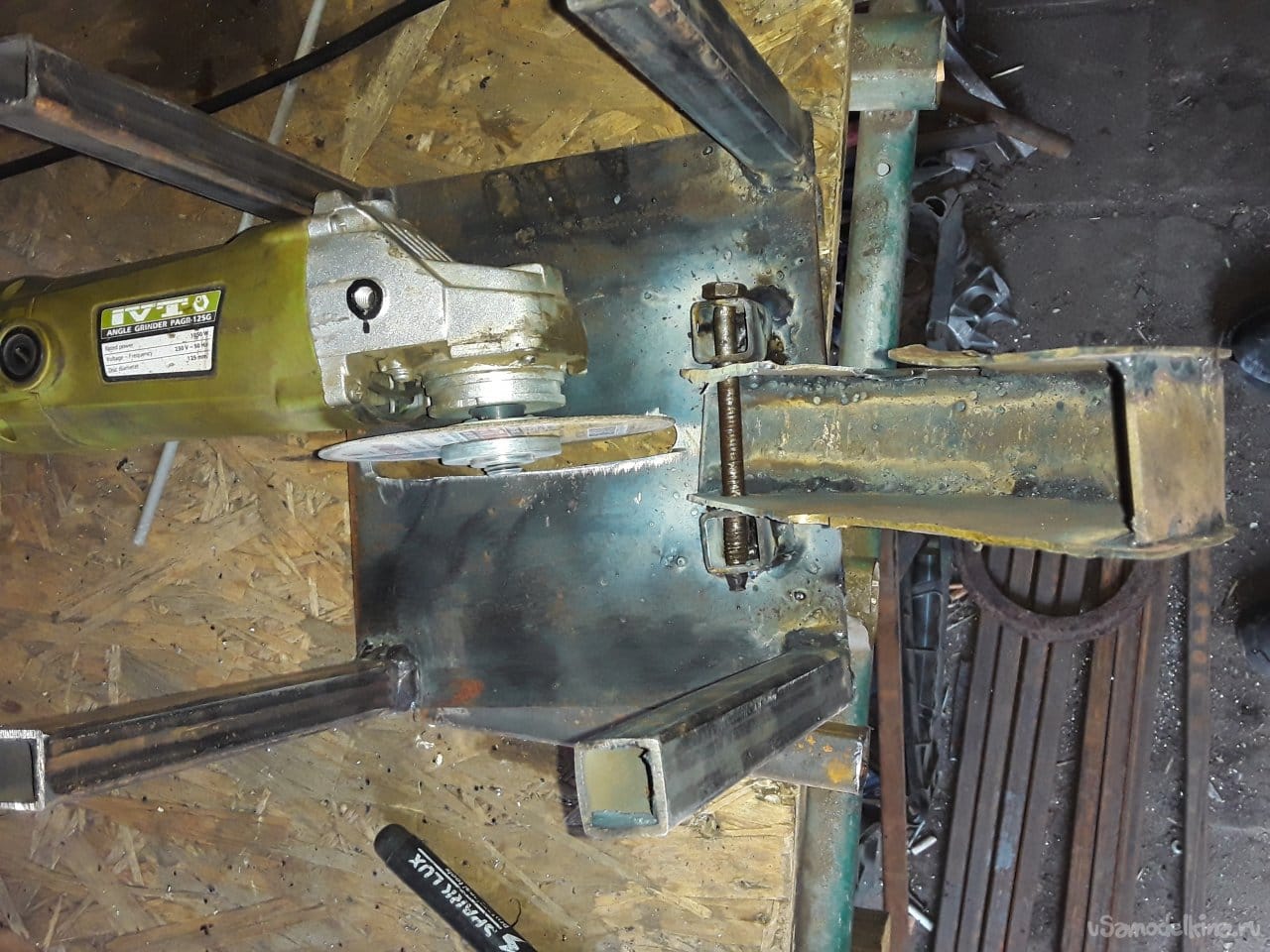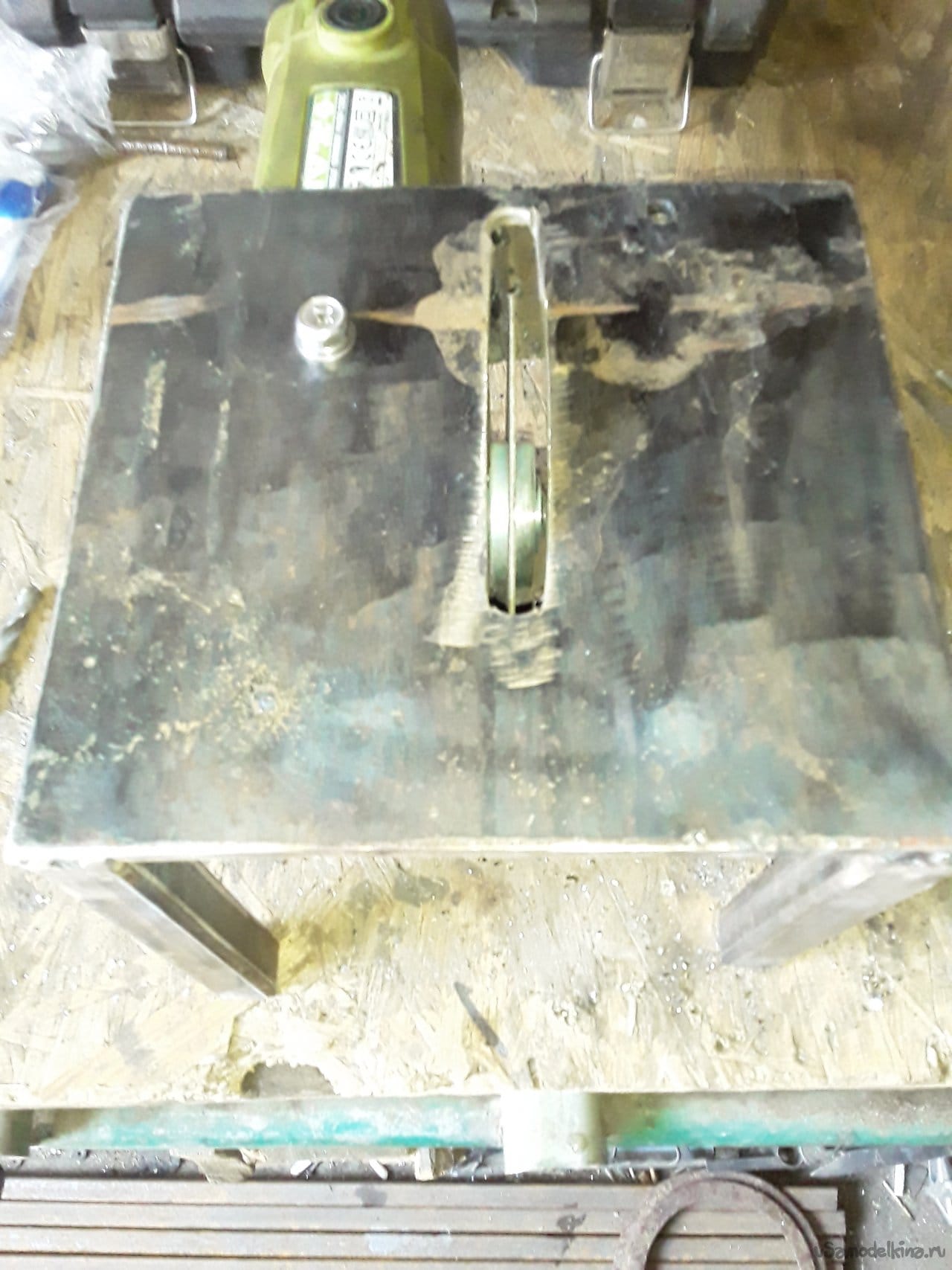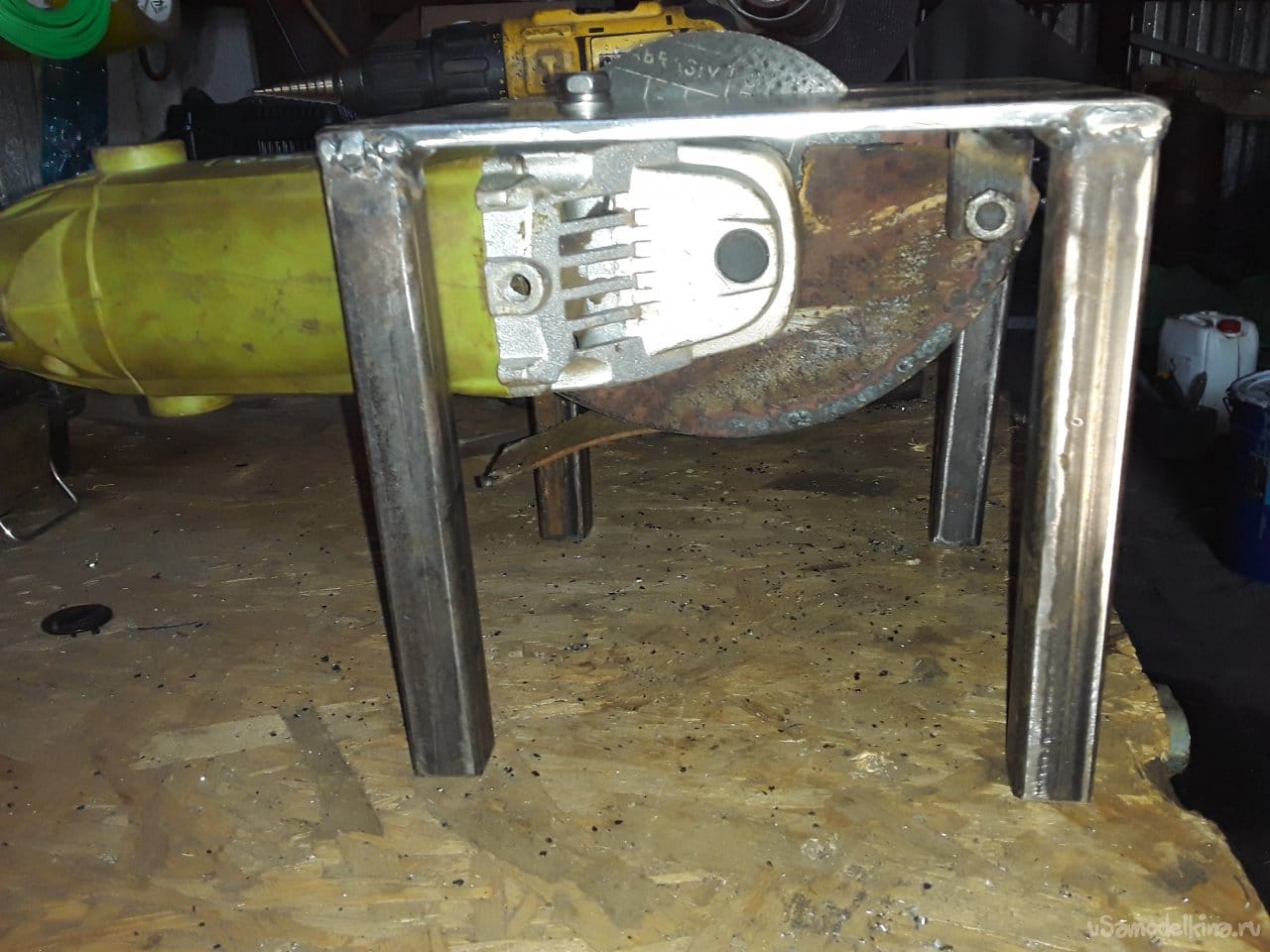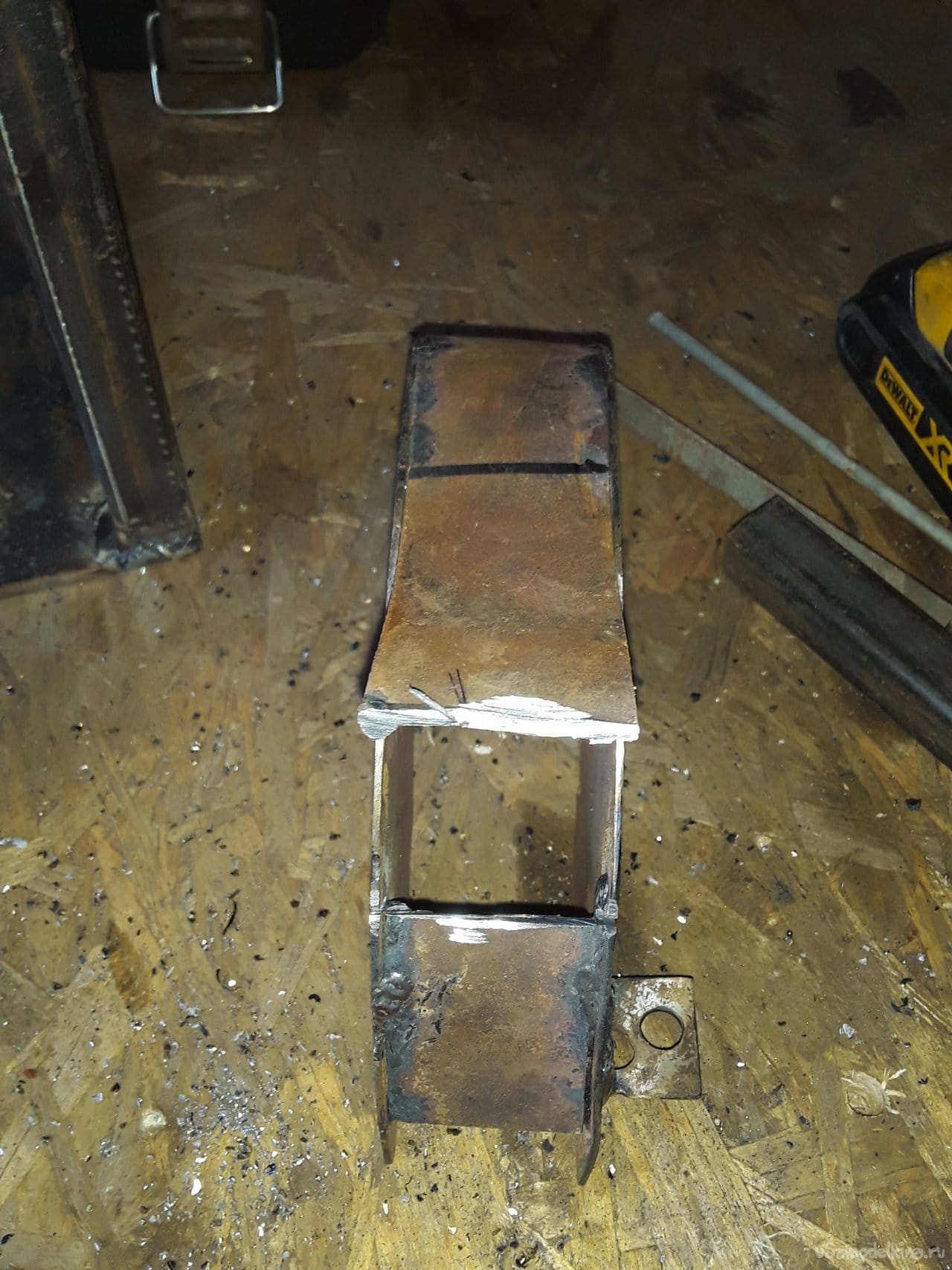 That's all there is, the device is ready, everything has been checked, everything is working dust, it flies where it needs to be. I clean all the seams and paint with primer. After drying, I decided to protest at first, I tried the cut-off then the petal, everything works, everything is convenient and safe. I also tried to put the disc on the wood and sawed off all unnecessary from the knife handle, in general, a universal piece. But it is dangerous, so we dress TB. Then the time will be to put the light bulb on so that there is light when working. In general, everything is ready, you can use it for its intended purpose, all thanks for your attention and friends before new homemade products.