DIY
Electric hydraulic pump from car starter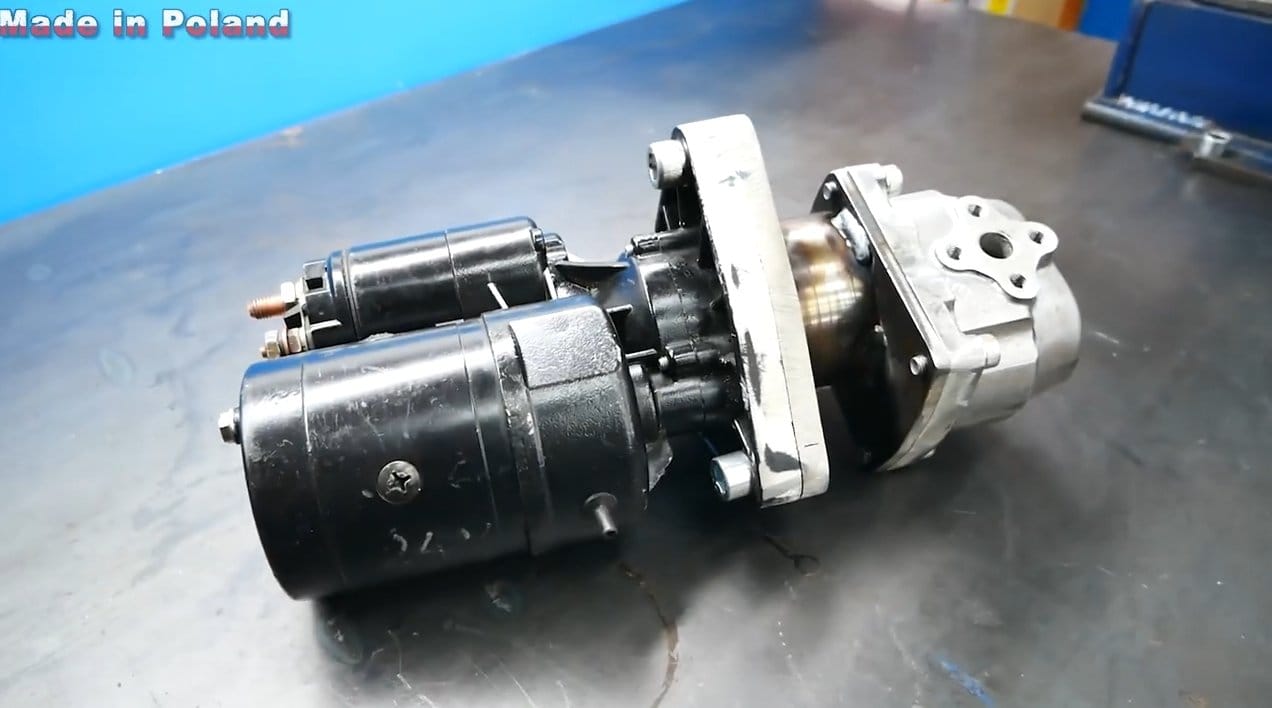 Greetings to all those who like to tinker, I propose for consideration the instructions for making a hydraulic pump on an electric drive. The author simply crossed a starter from a car with a hydraulic pump. A variety of hydraulic devices can be operated with such a homemade product. As an example, you can connect a hydraulic cylinder, this will raise the tipper body, and the vehicle's battery will be the power source. Everything is assembled is not difficult, but you cannot do without a lathe. If you are interested in the homemade product, I suggest you study it in more detail!

Materials and tools used by the author:
List of materials:
– hydraulic pump;
– car starter (at the author's 24V);
– sheet steel;
– piece of a round pipe;
– screws;
– oil filter;
– fittings for connecting hydraulics.
List of tools:
– lathe;
– welding machine;
– drill;
– taps for threading;
– Bulgarian;
– tape measure, marker, etc.
The process of making homemade products:
Step one. Starter preparation
The author used a 24V starter, the first step is to disassemble the retractor, we will no longer need it. Next, you need to put the adapter on the pump shaft on the starter shaft. To solve the problem, the author released the spline part of the shaft with gas burners, and then, when the metal became soft, turned the axis on a lathe. As a result, it became possible to put an adapter with splines on the starter shaft, after centering it can be carefully welded.
Putting the starter together and now the shafts of the two devices can be connected securely.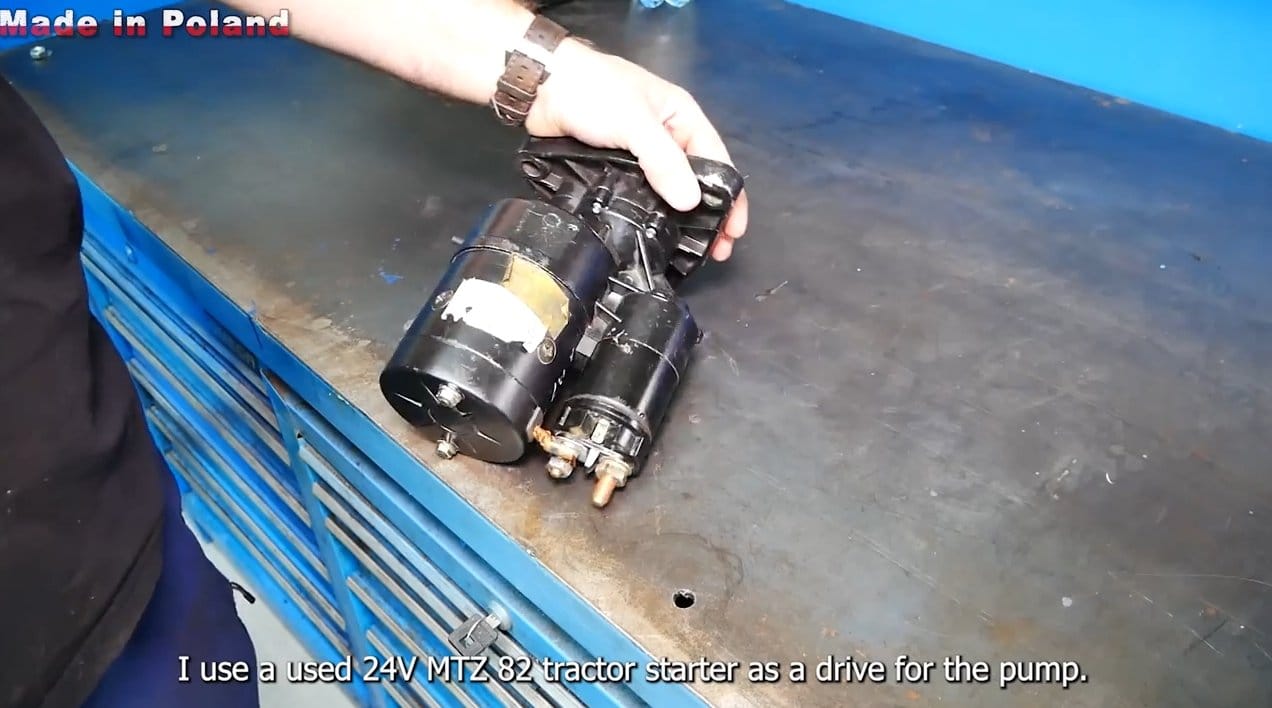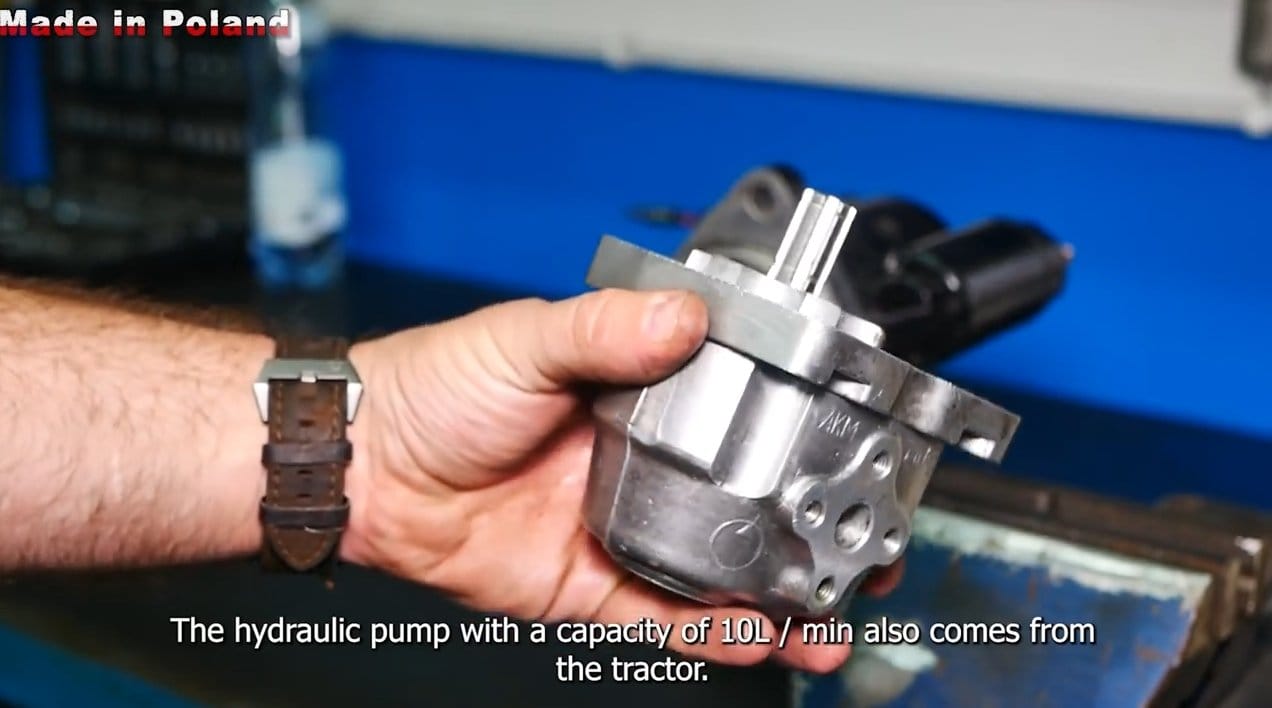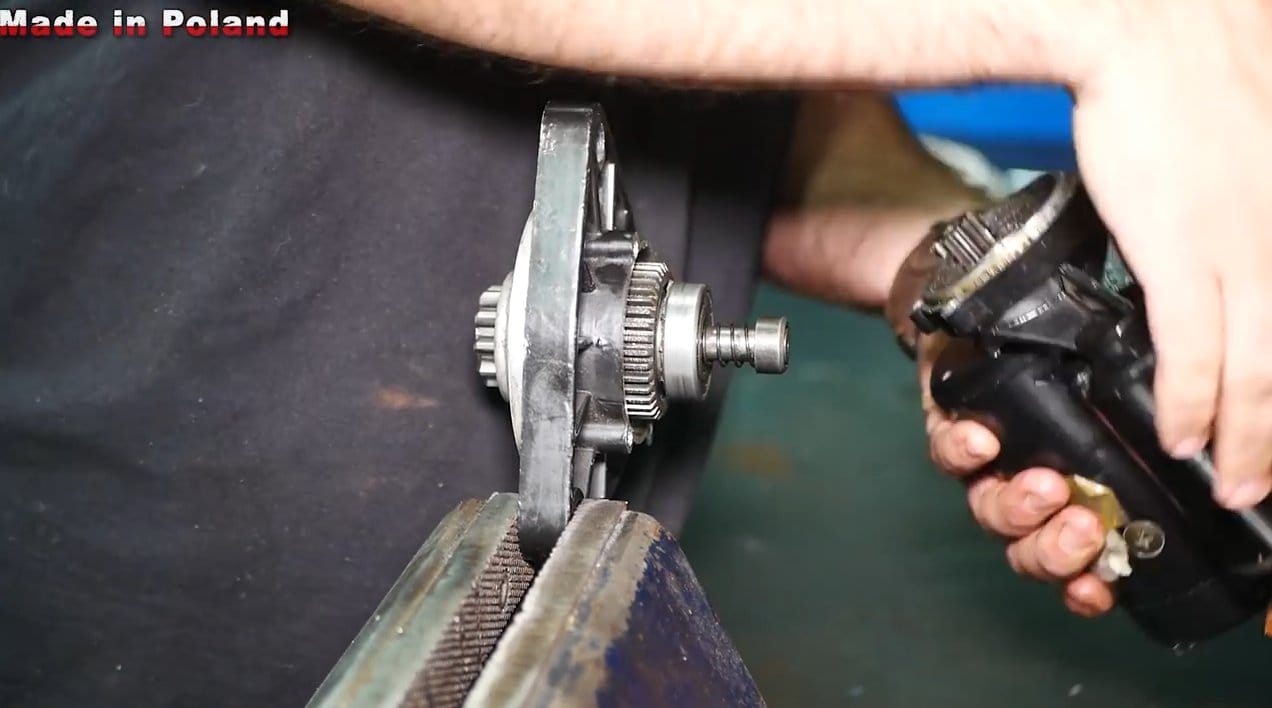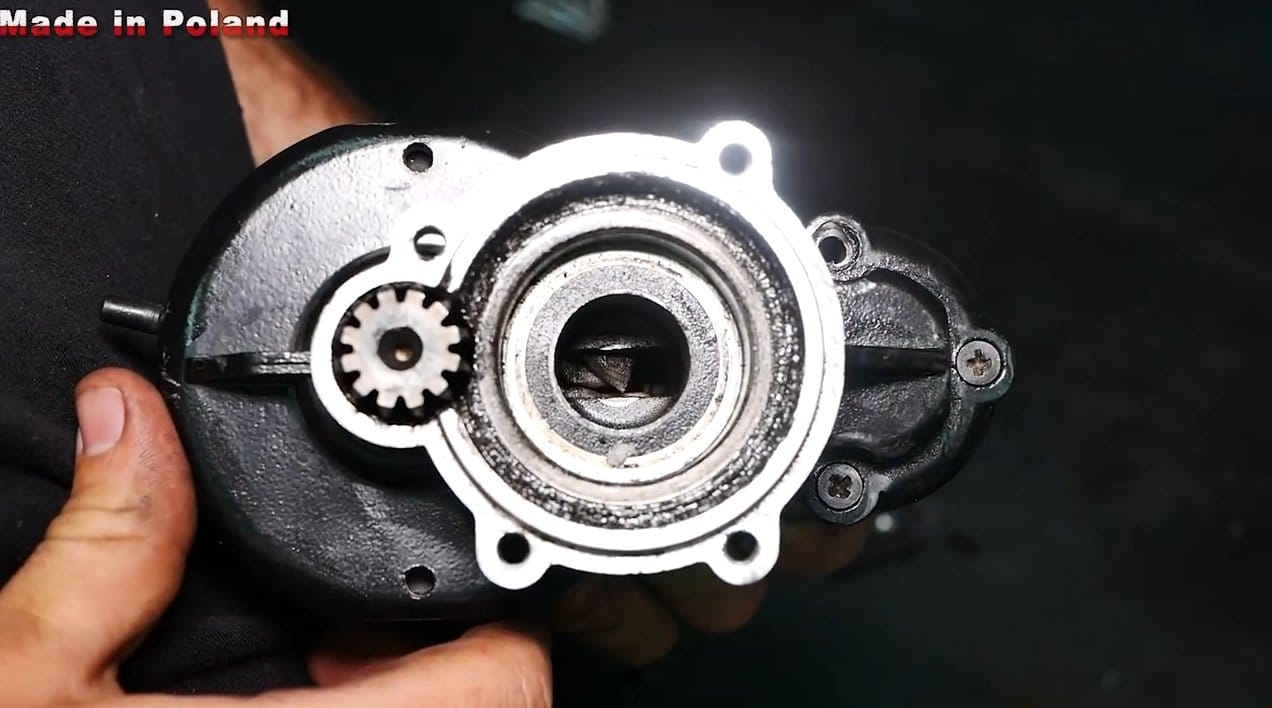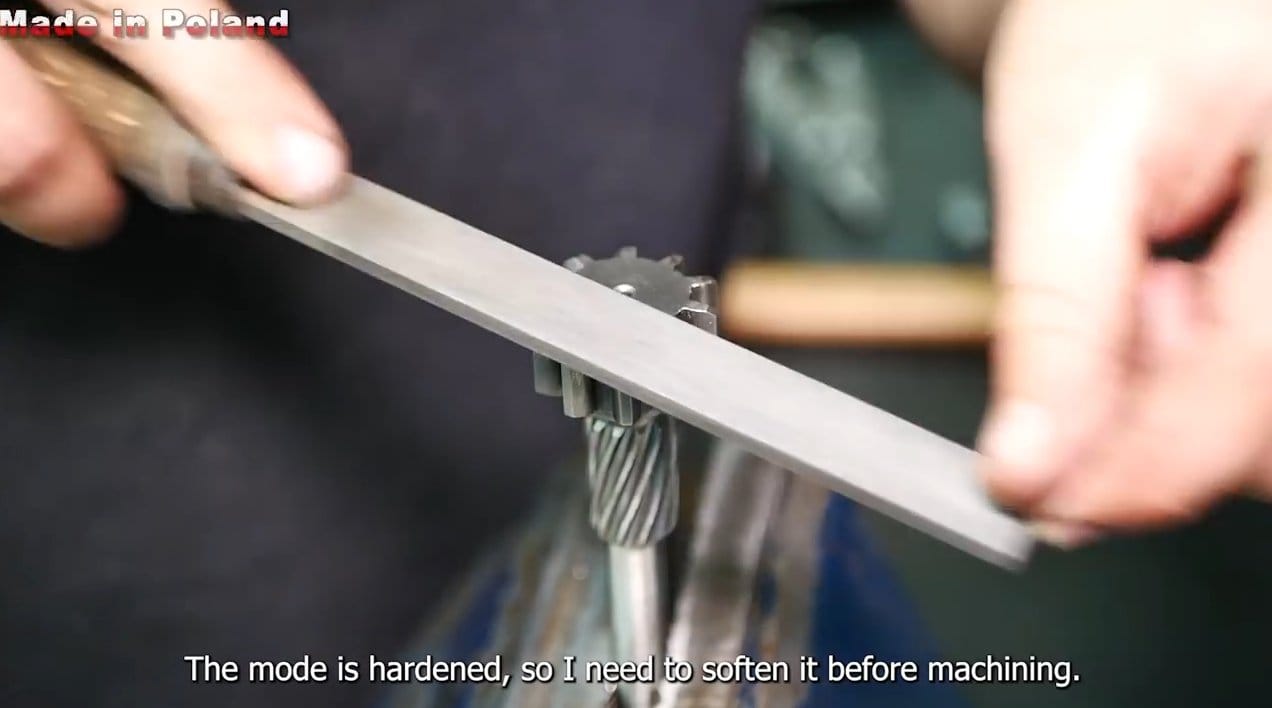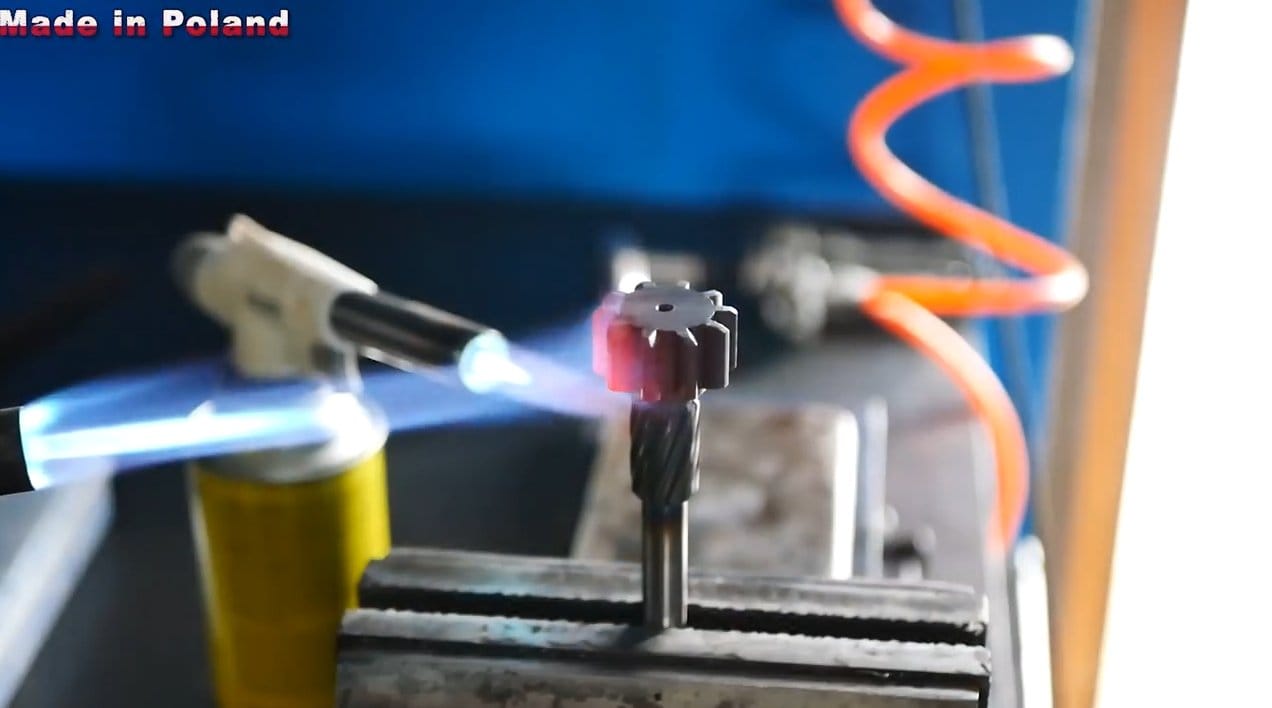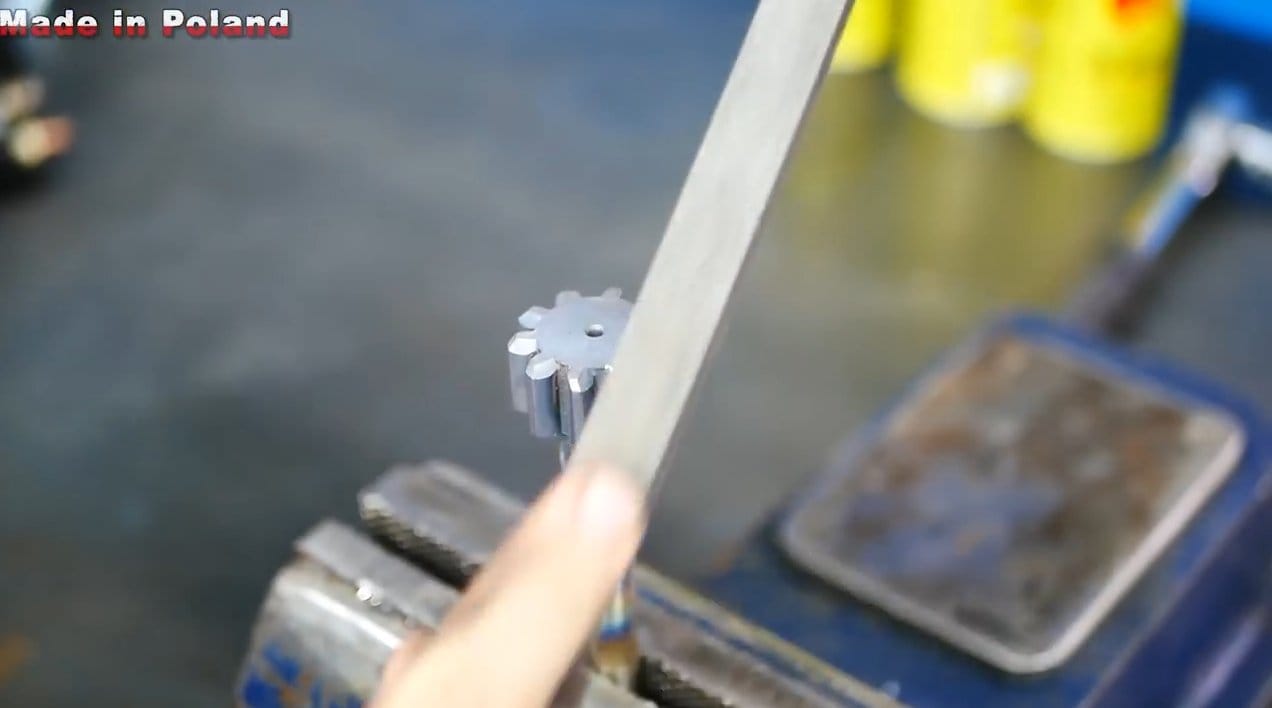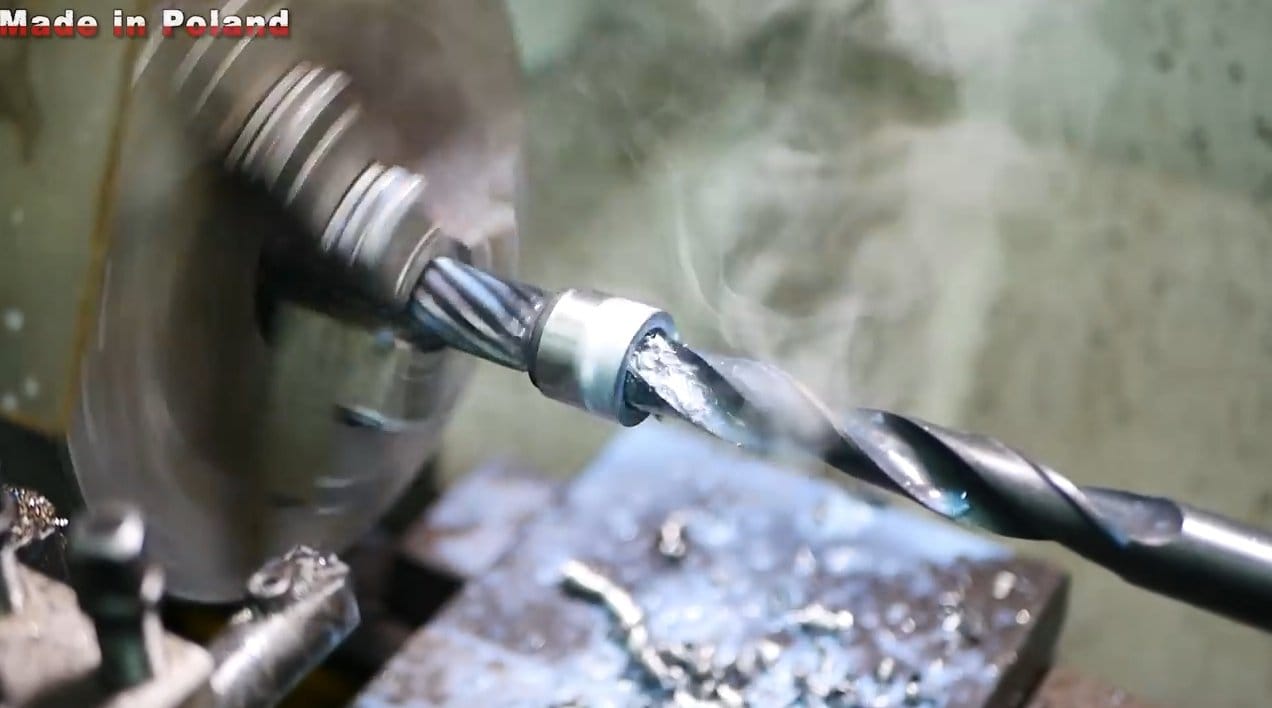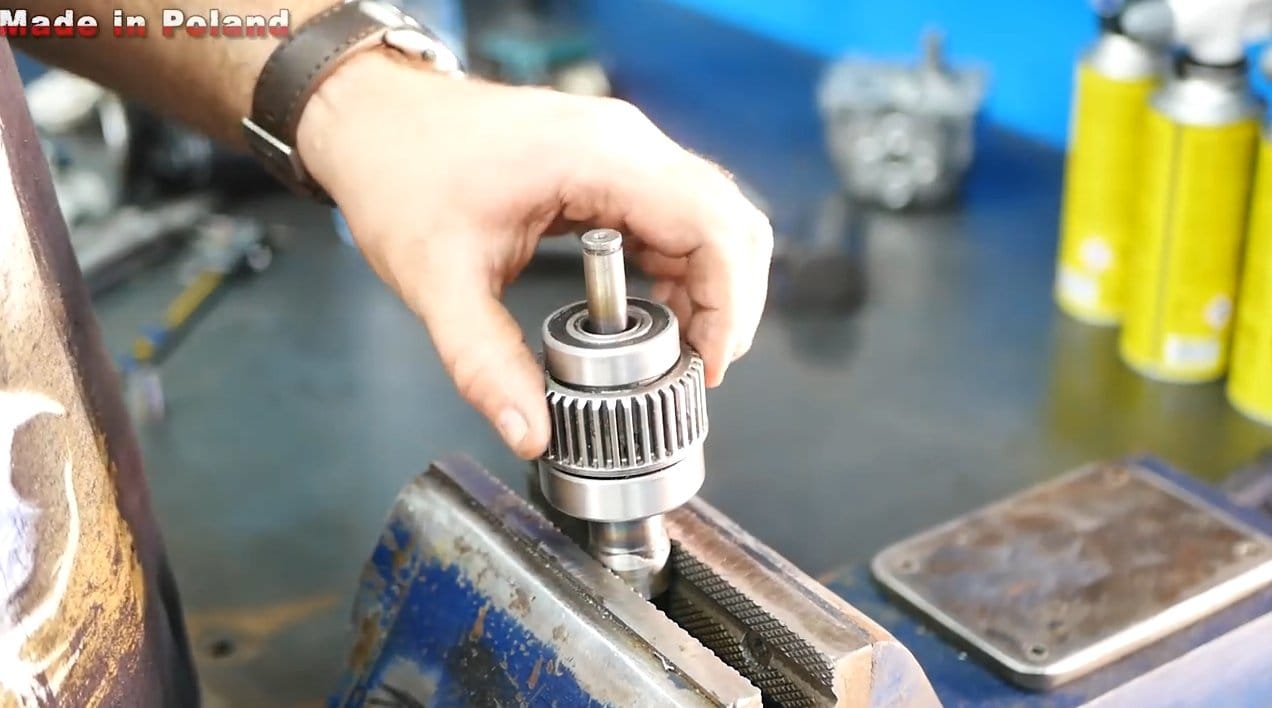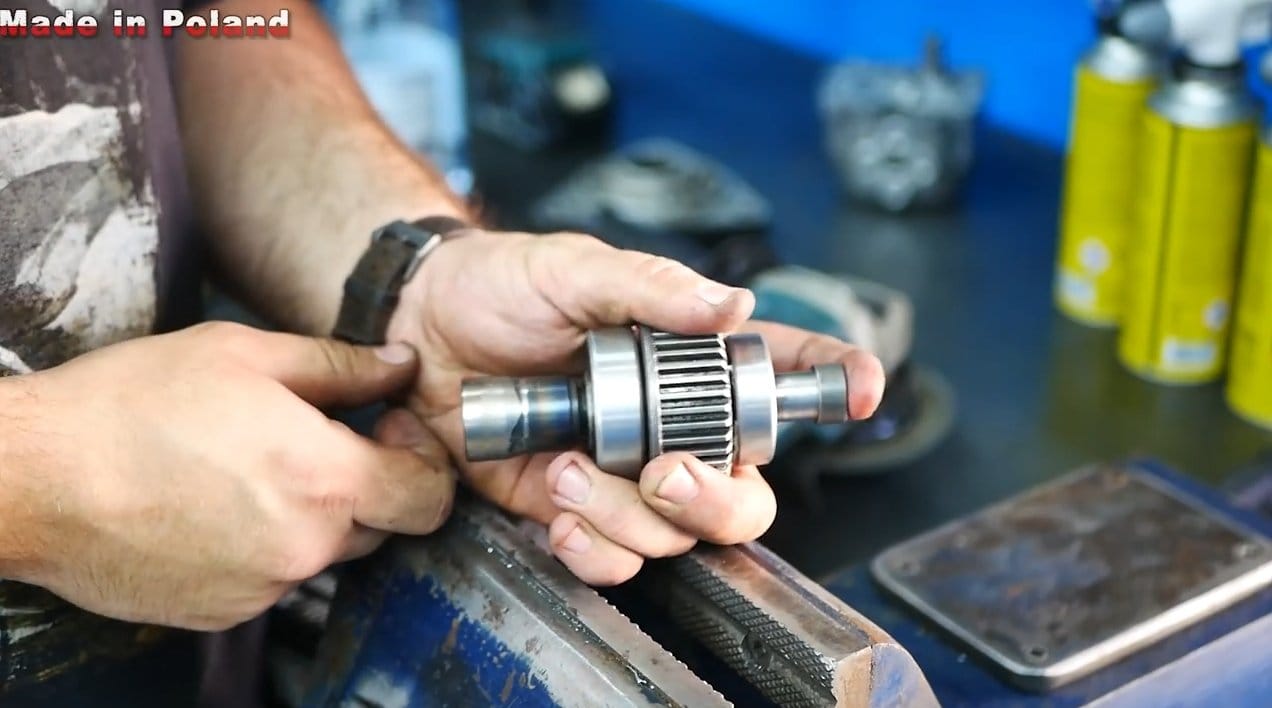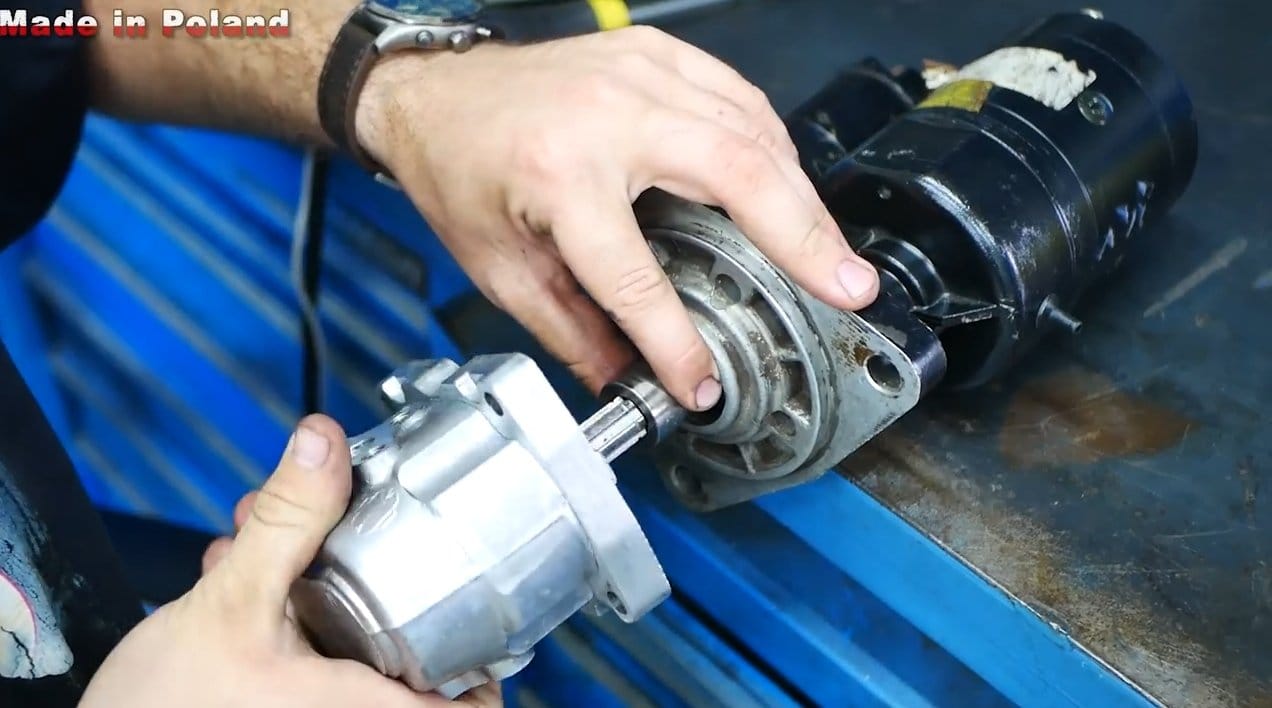 Step two. Frame
To combine the pump with a starter into a single device, you need to make a frame. We cut out parts under the starter and pump housing from thick sheet steel and fasten with standard screws. Well, then a piece of pipe will remain between the two steel plates. As a result, we already have a complete electric pump for hydraulic systems.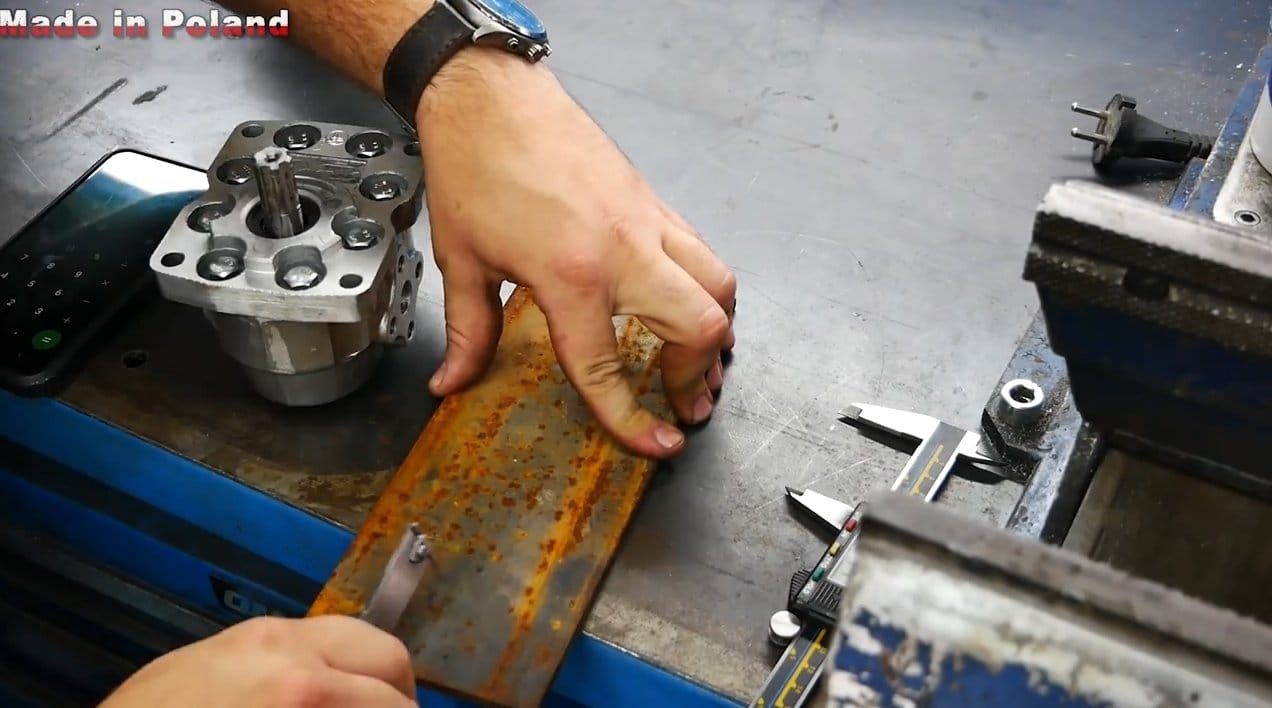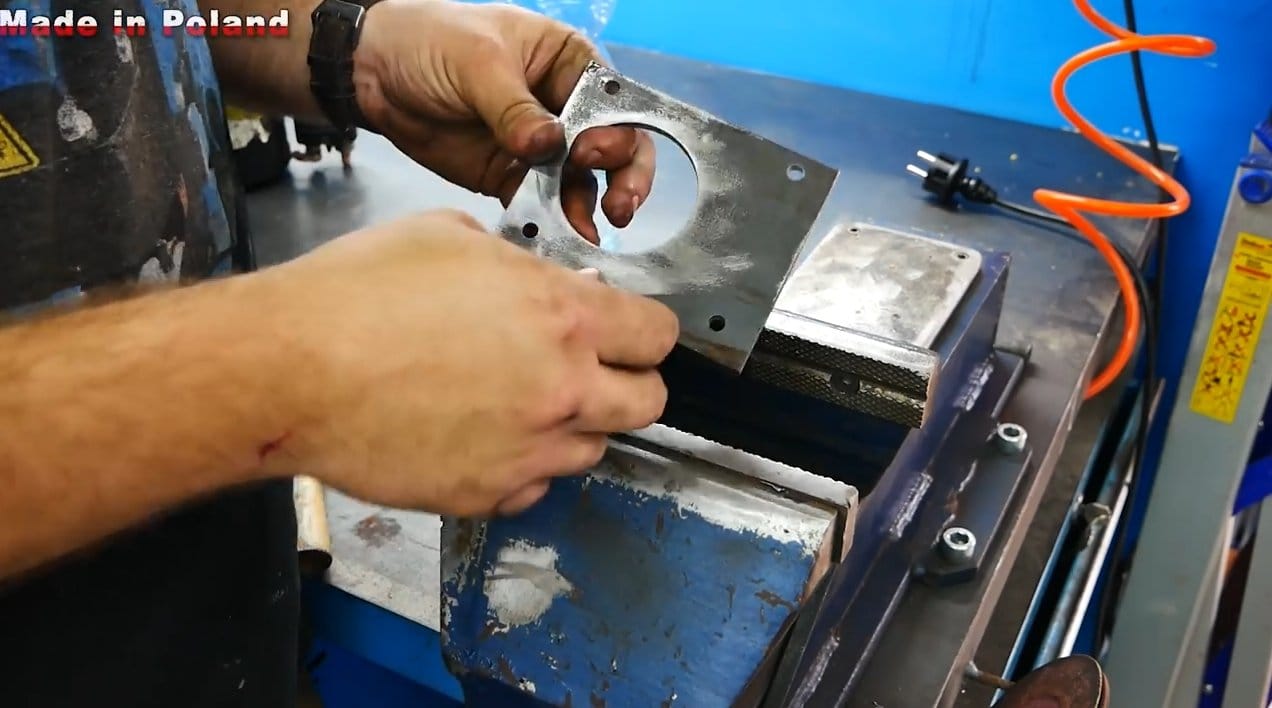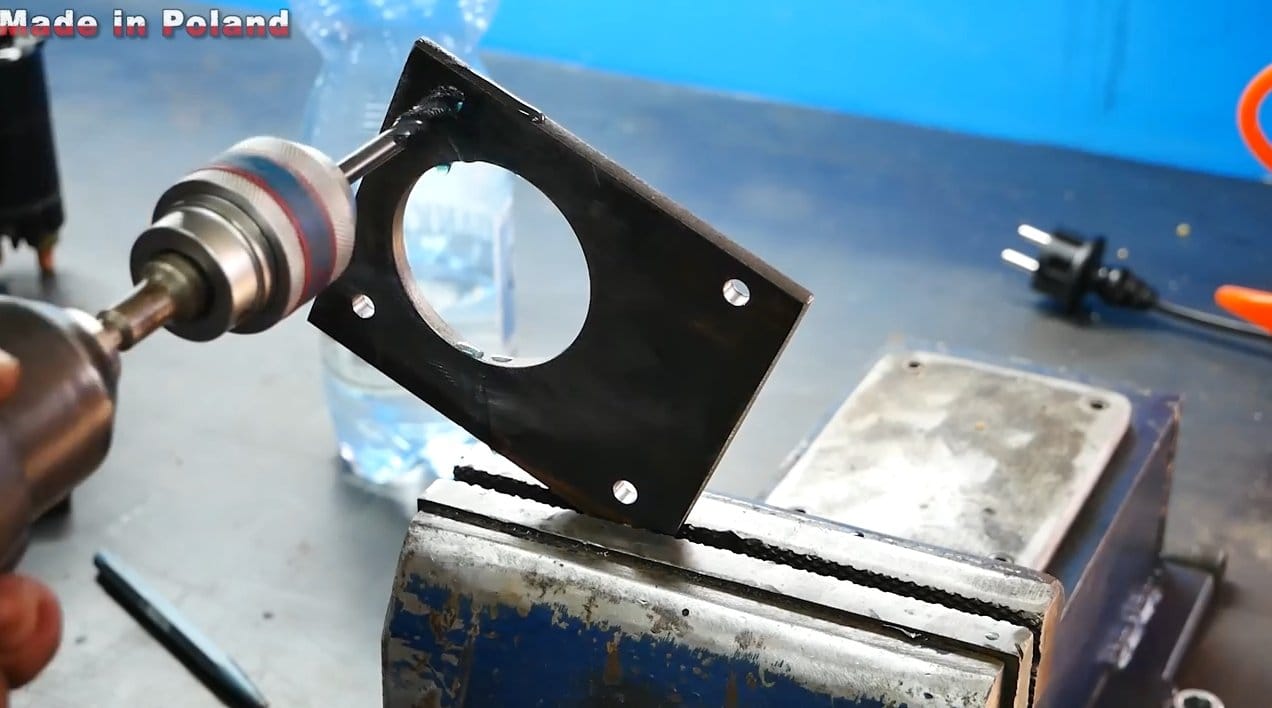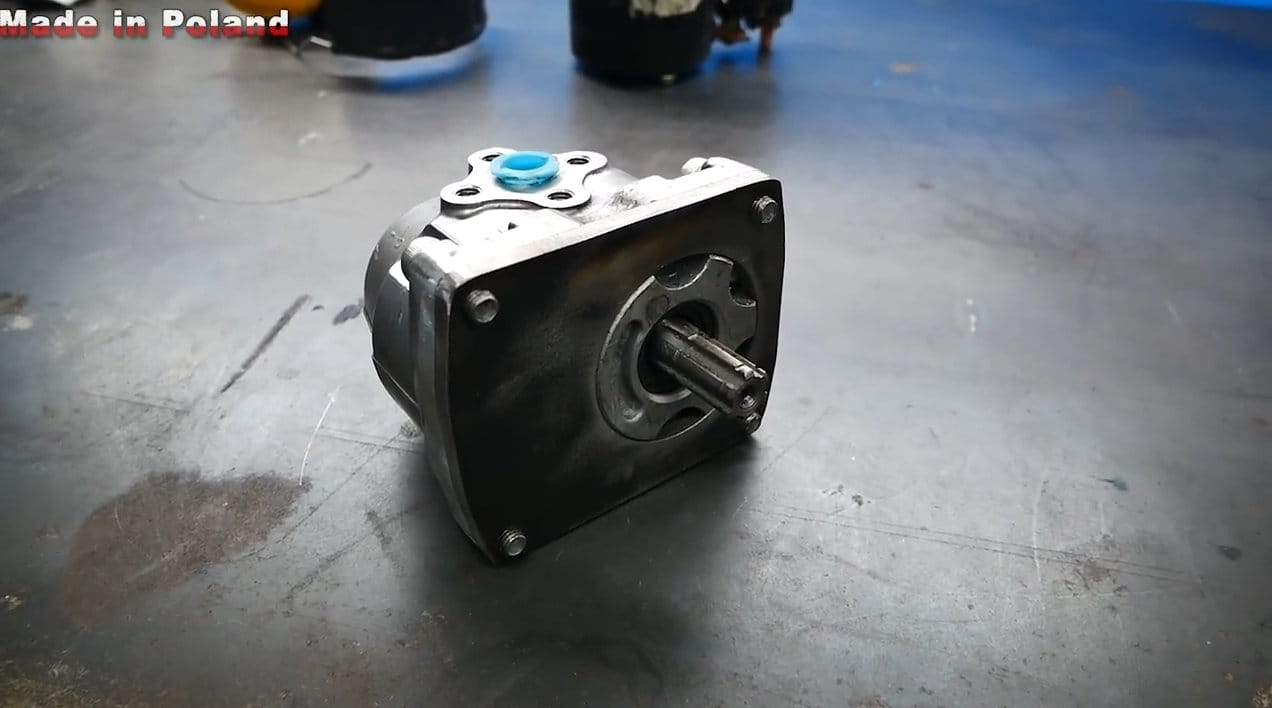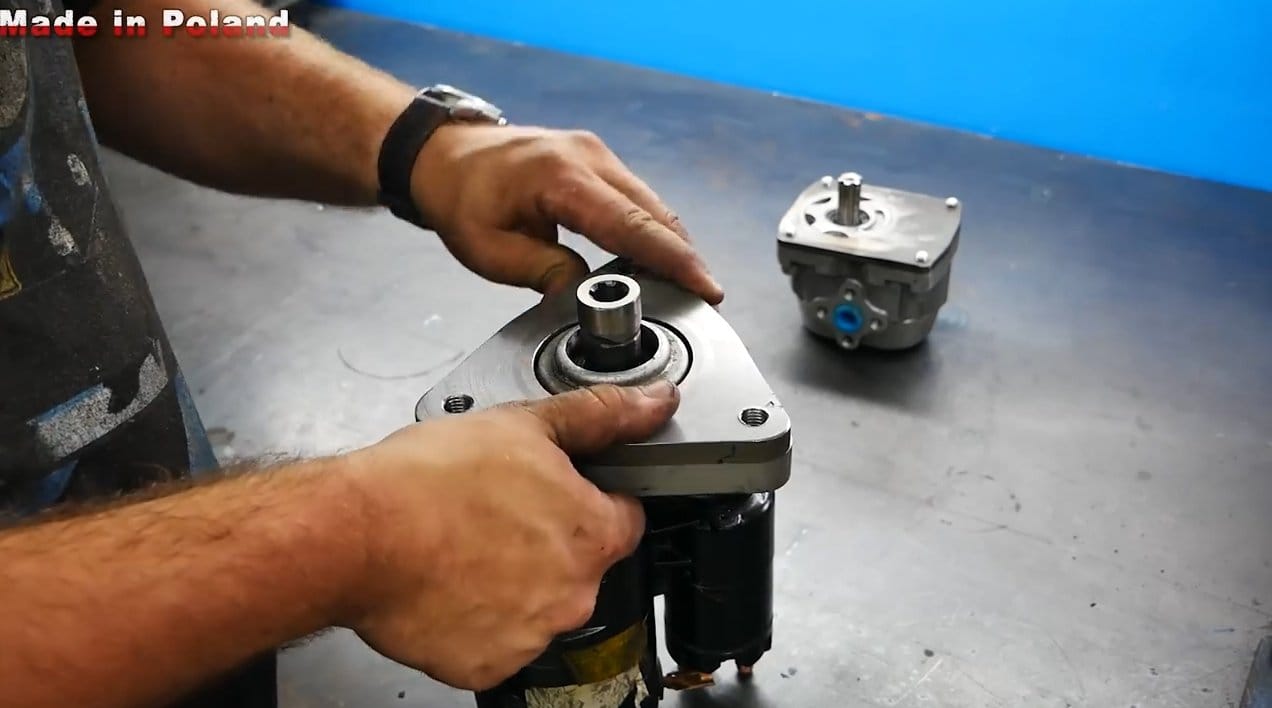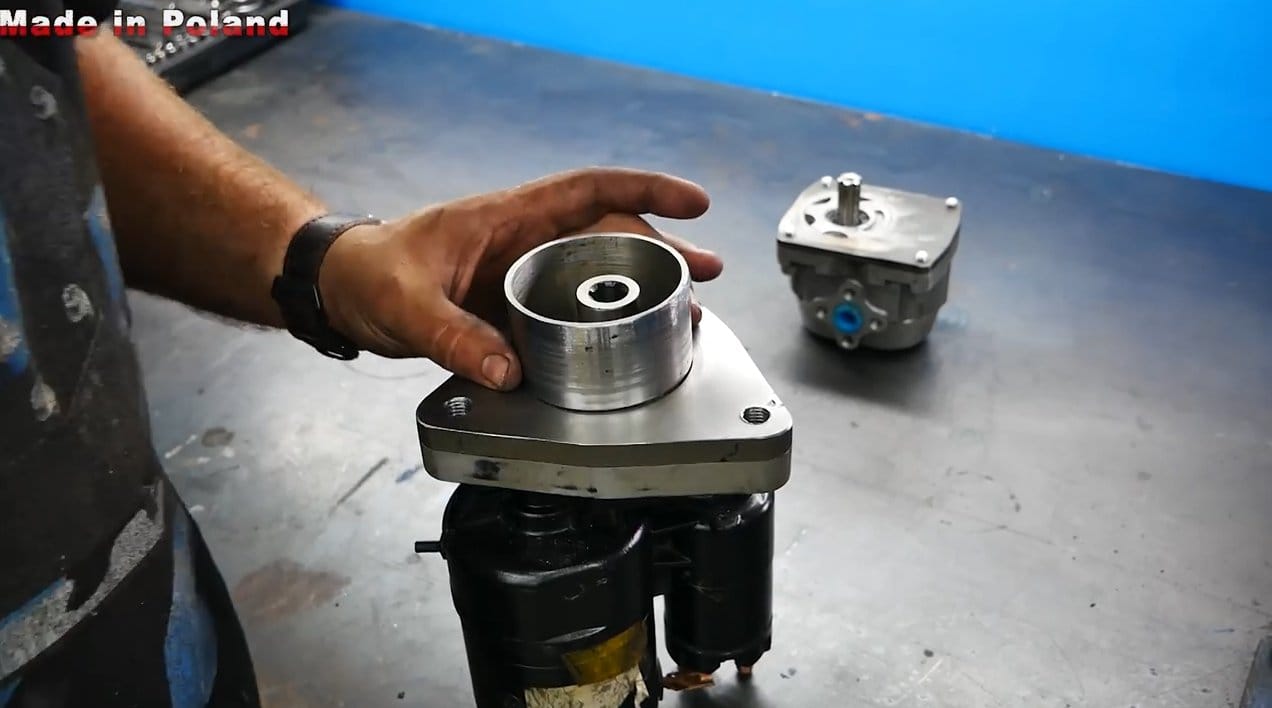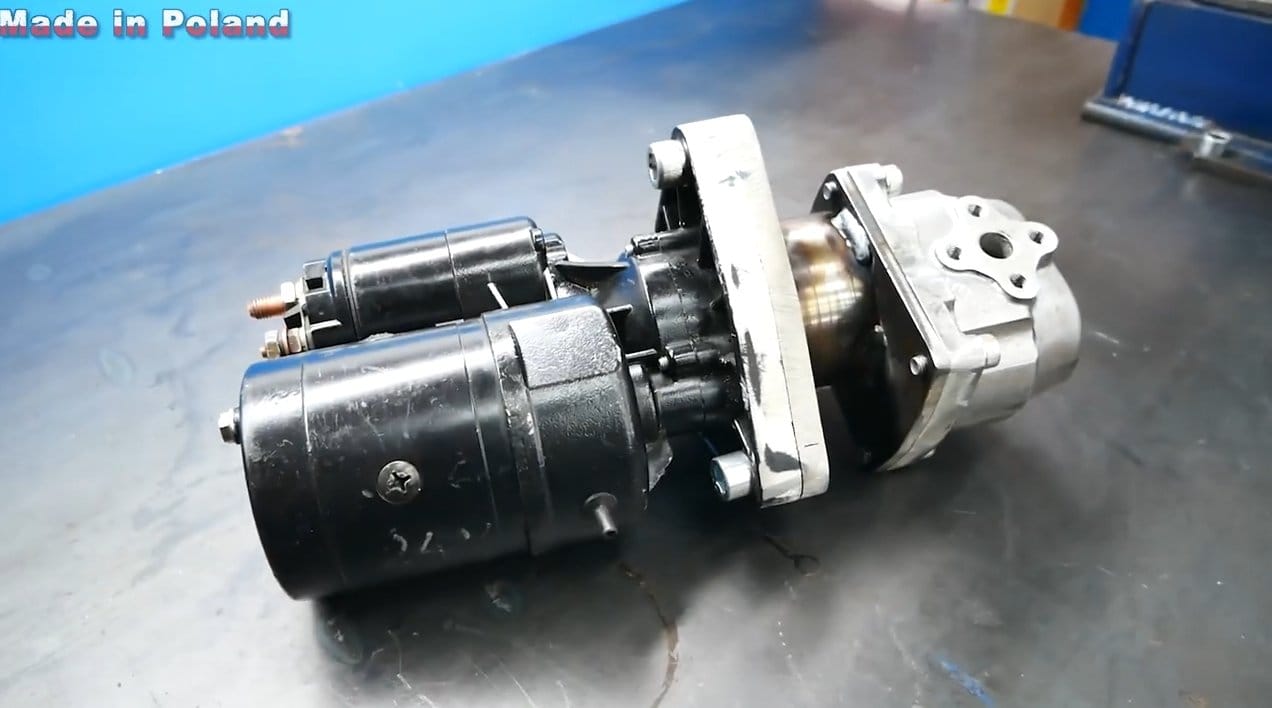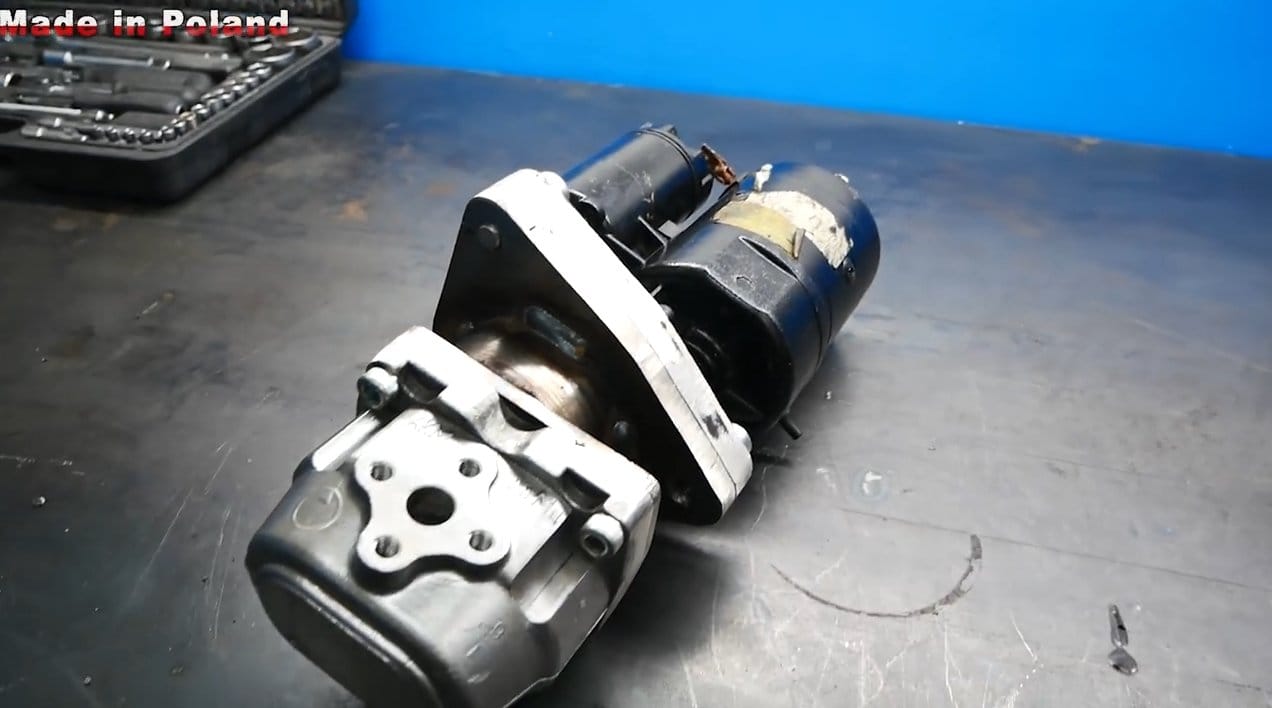 Step three … Oil tank
Making an oil tank, the author welded it from sheet steel. There is a filter inside the tank that removes dirt from the oil. To gain access to the filter, a cover is provided on the tank, which is fastened with screws.
Finally, it remains to install the necessary fittings on the tank.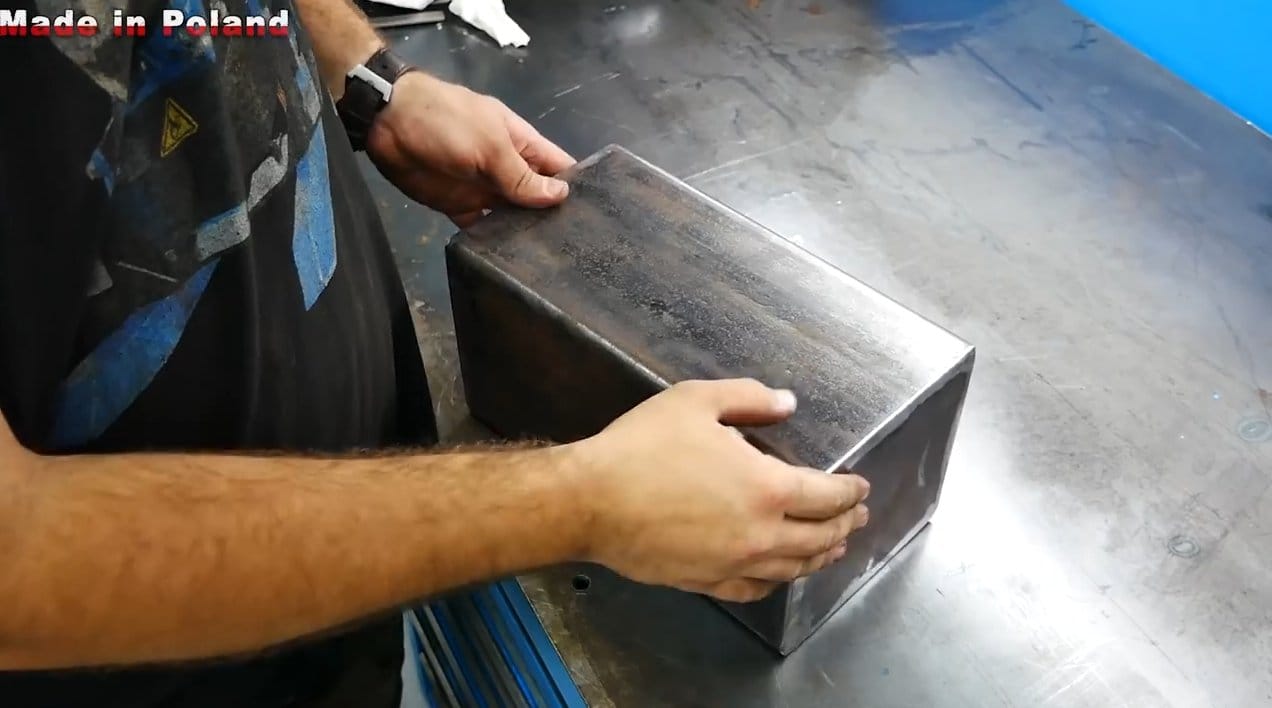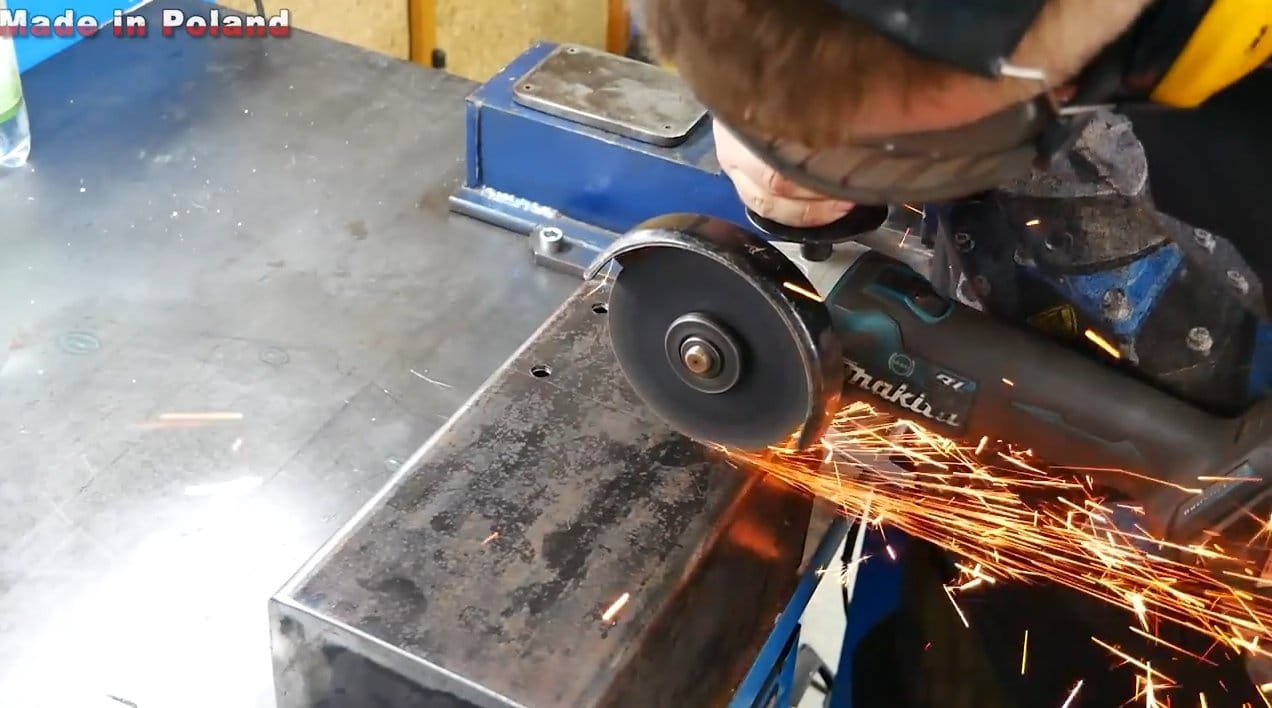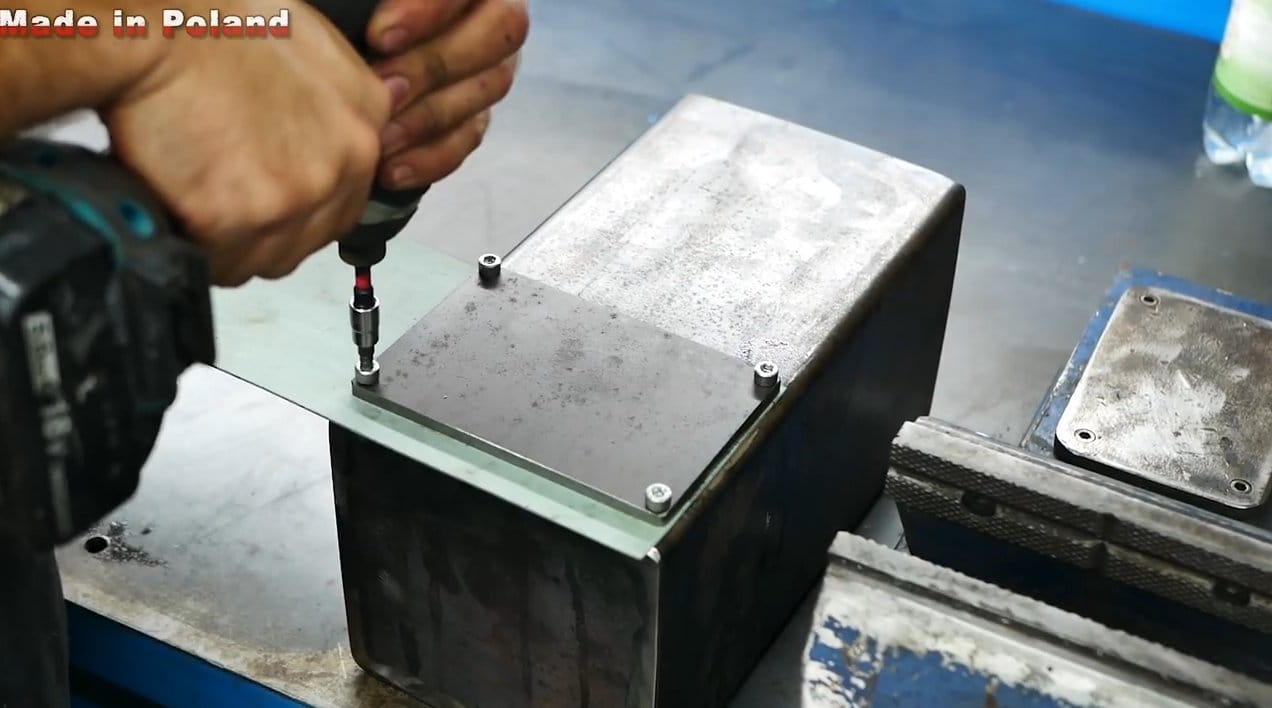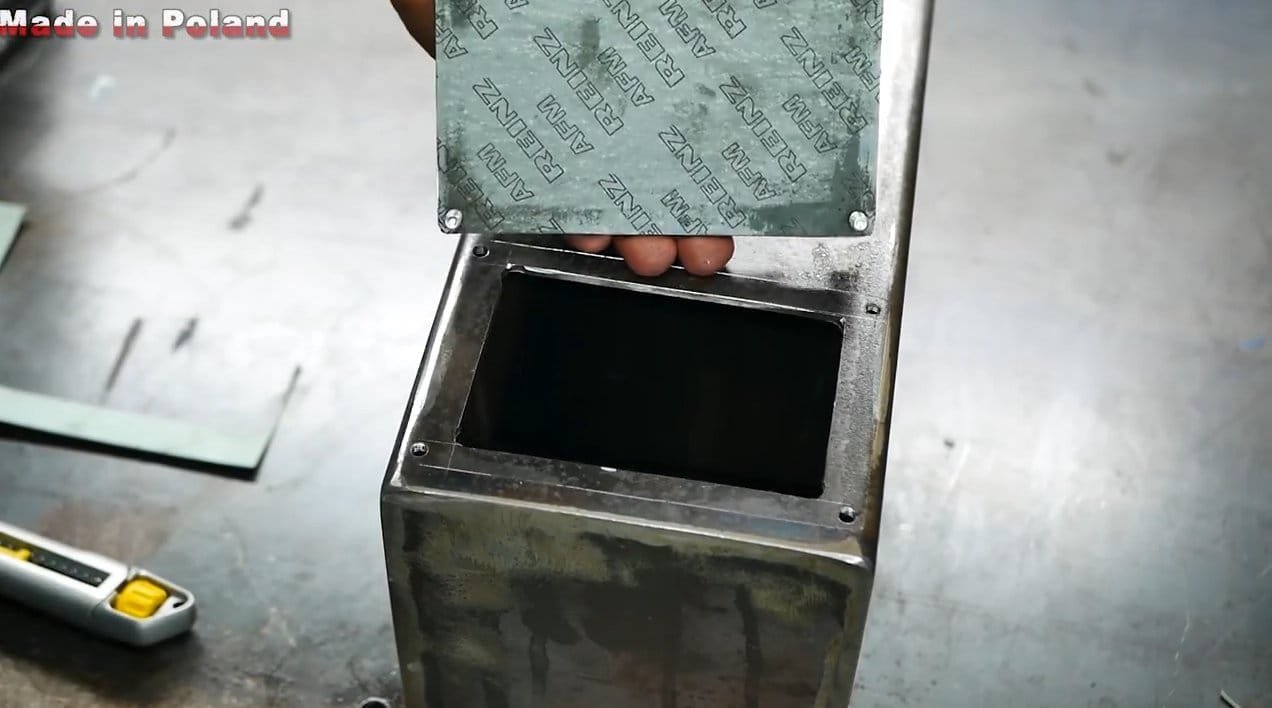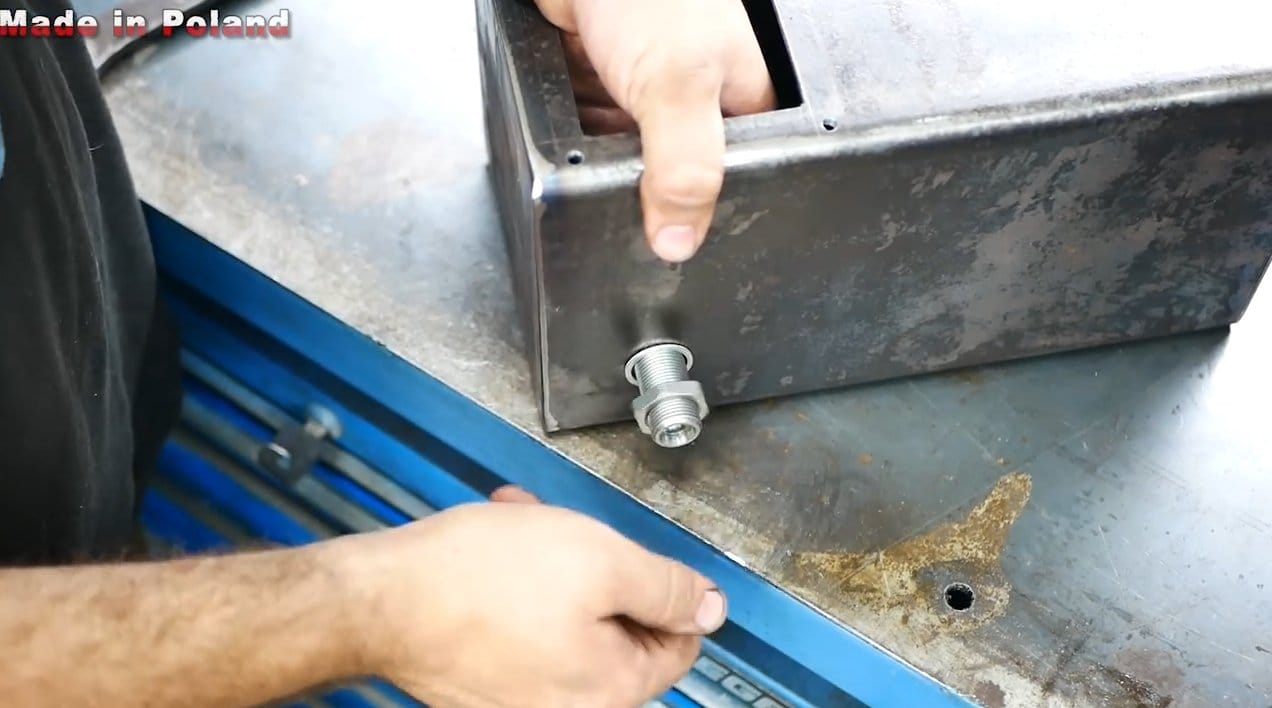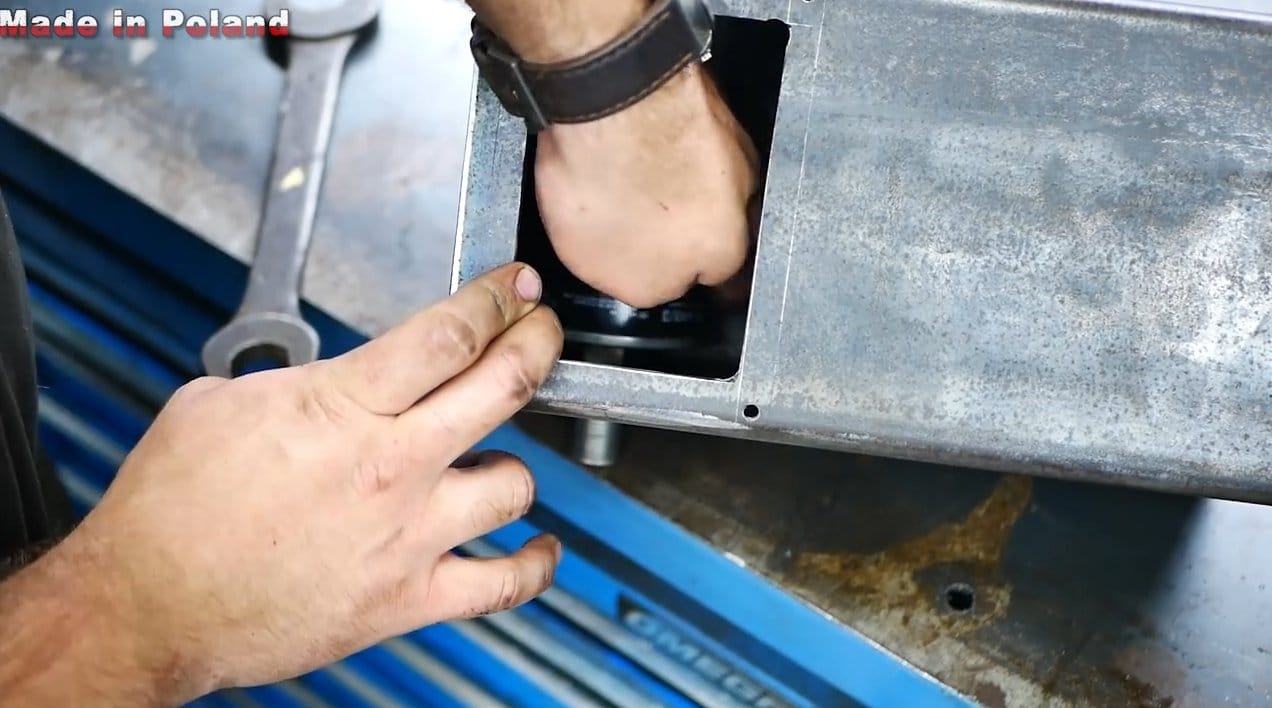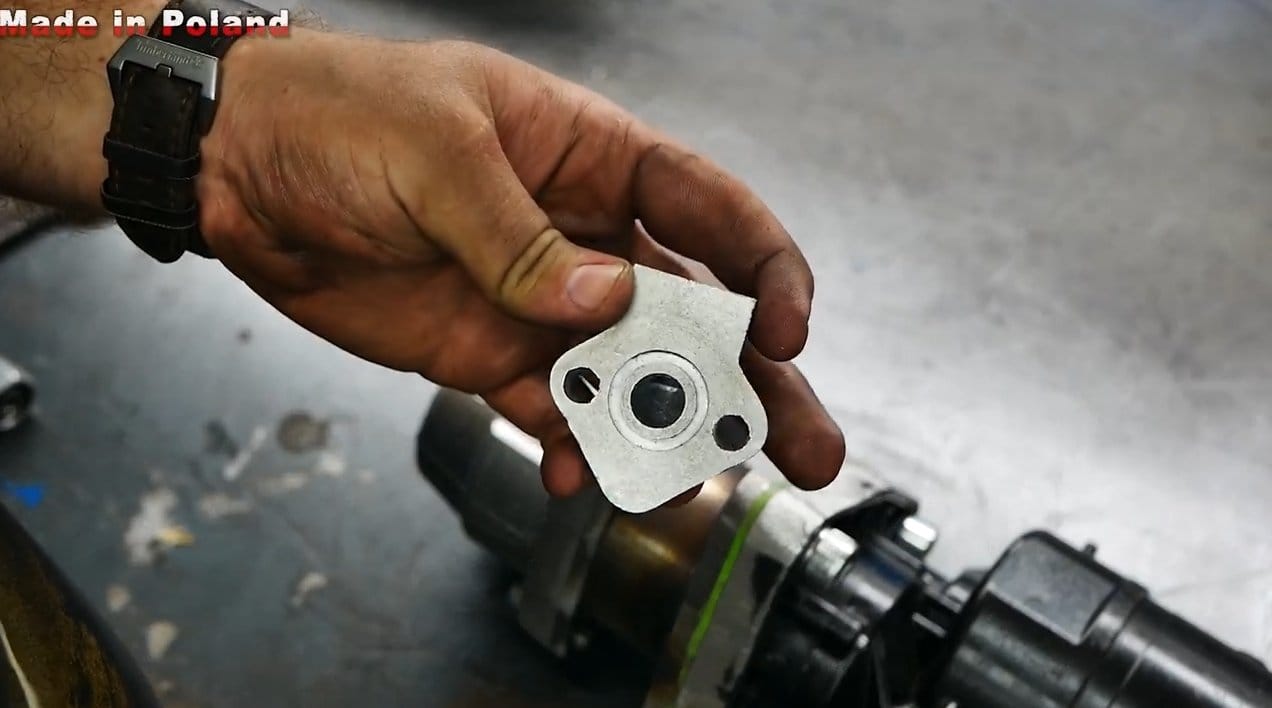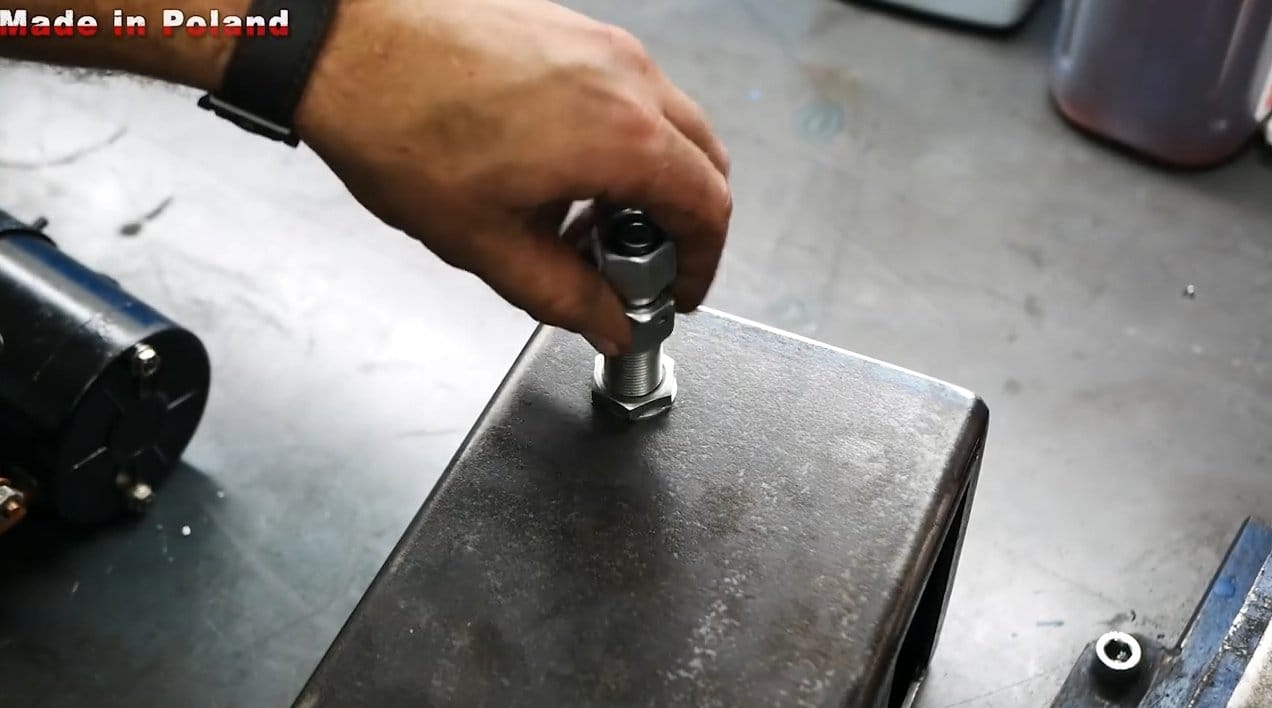 Step four. Final assembly and testing
We collect homemade products, connect the necessary hoses and fill the tank with oil for hydraulics.
The author connected a hydraulic cylinder as a checking device. The cylinder rod moves with great force, it easily bends the profile tube and the thick steel plate. Probably, such a cylinder will also cope with a dump truck body without problems.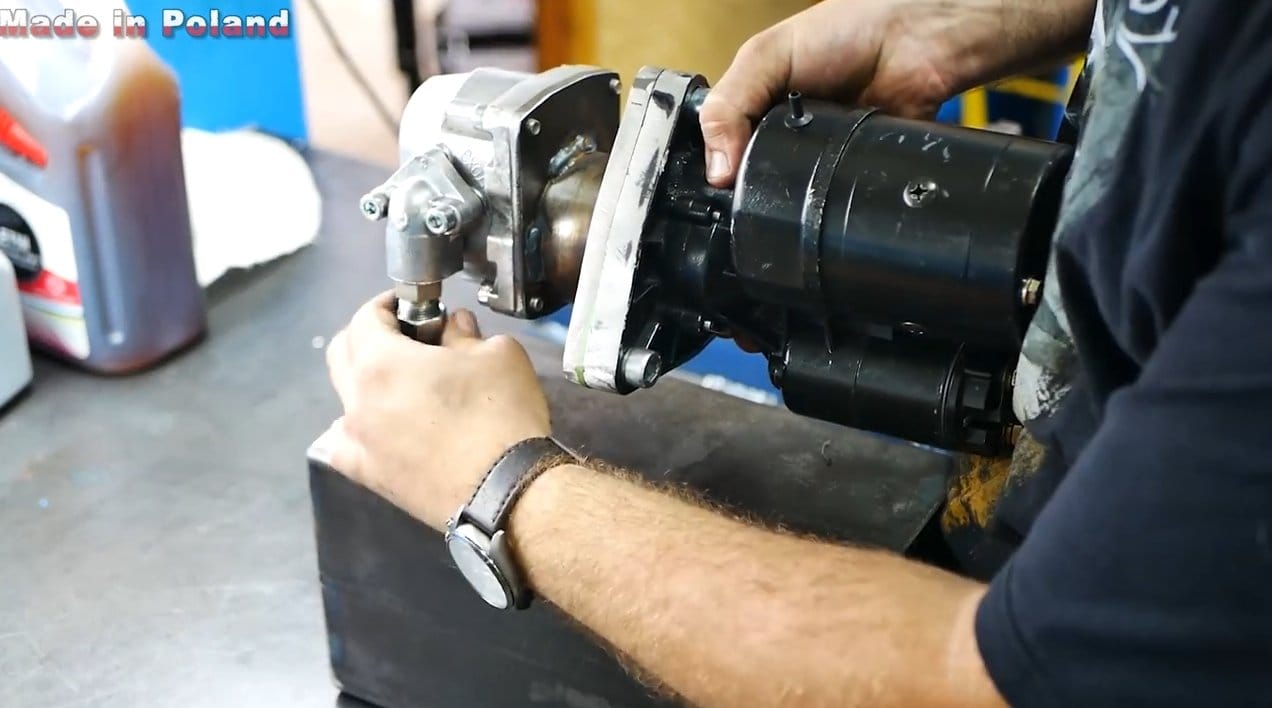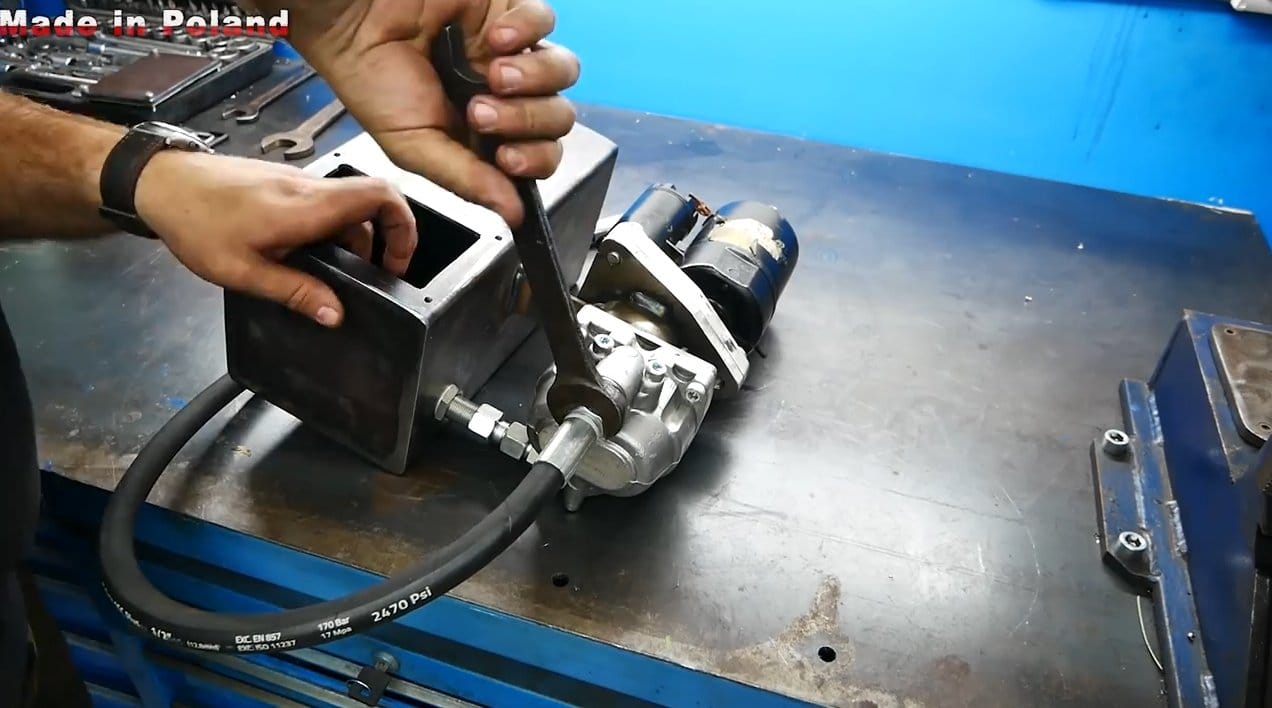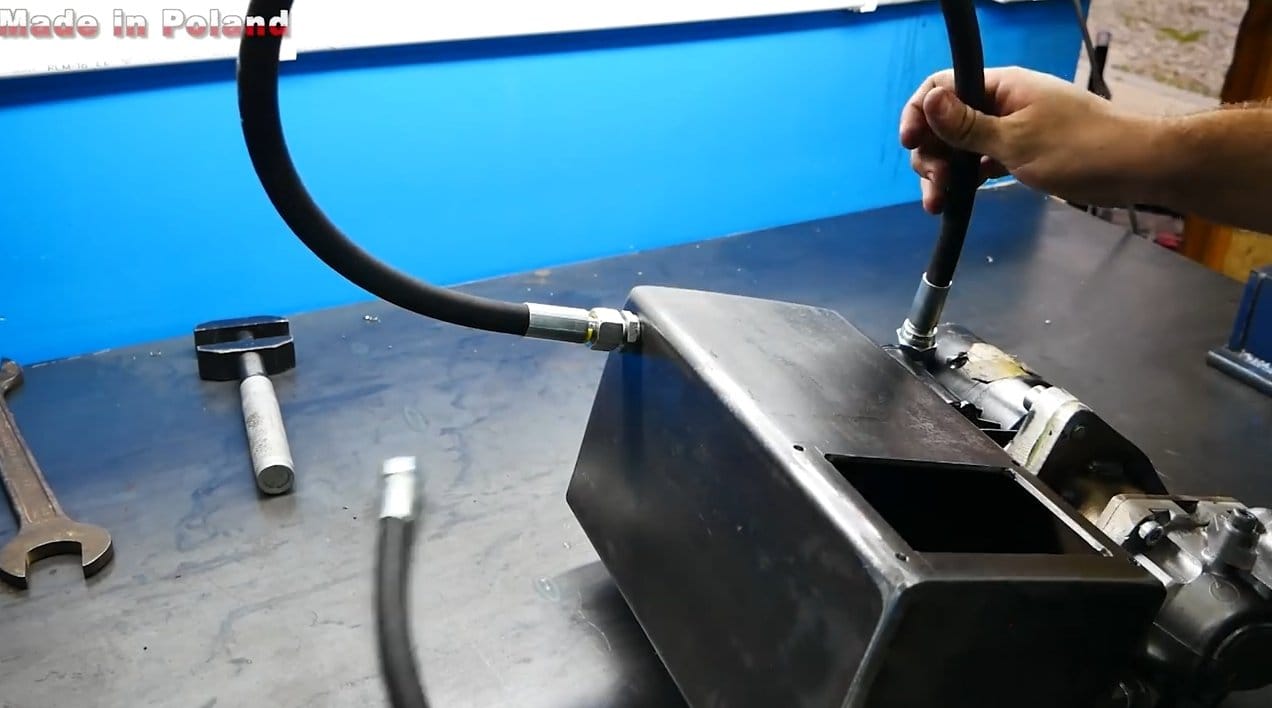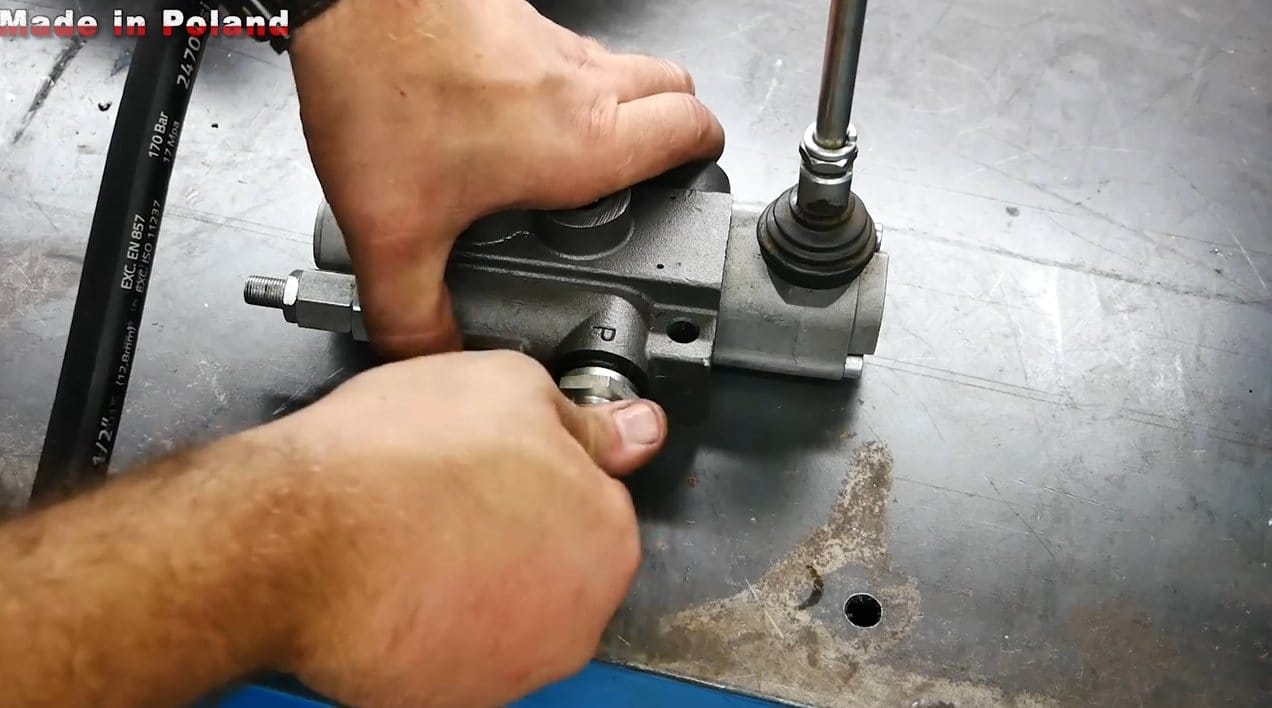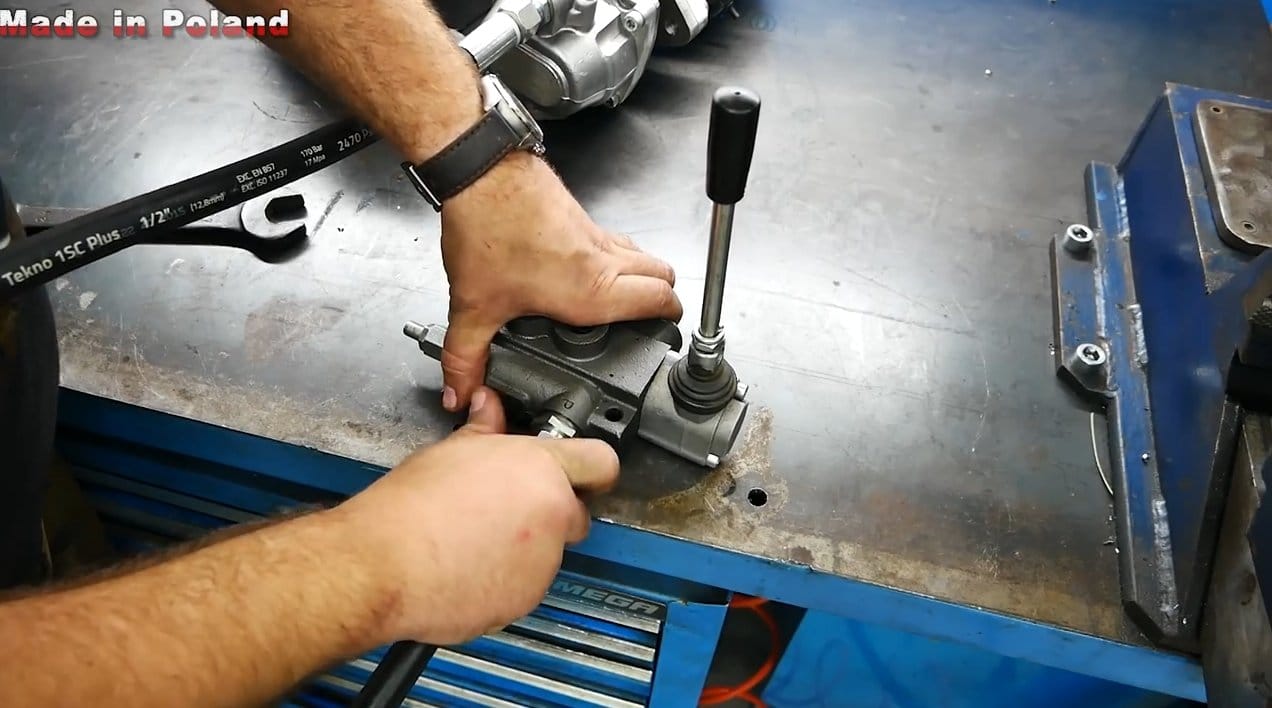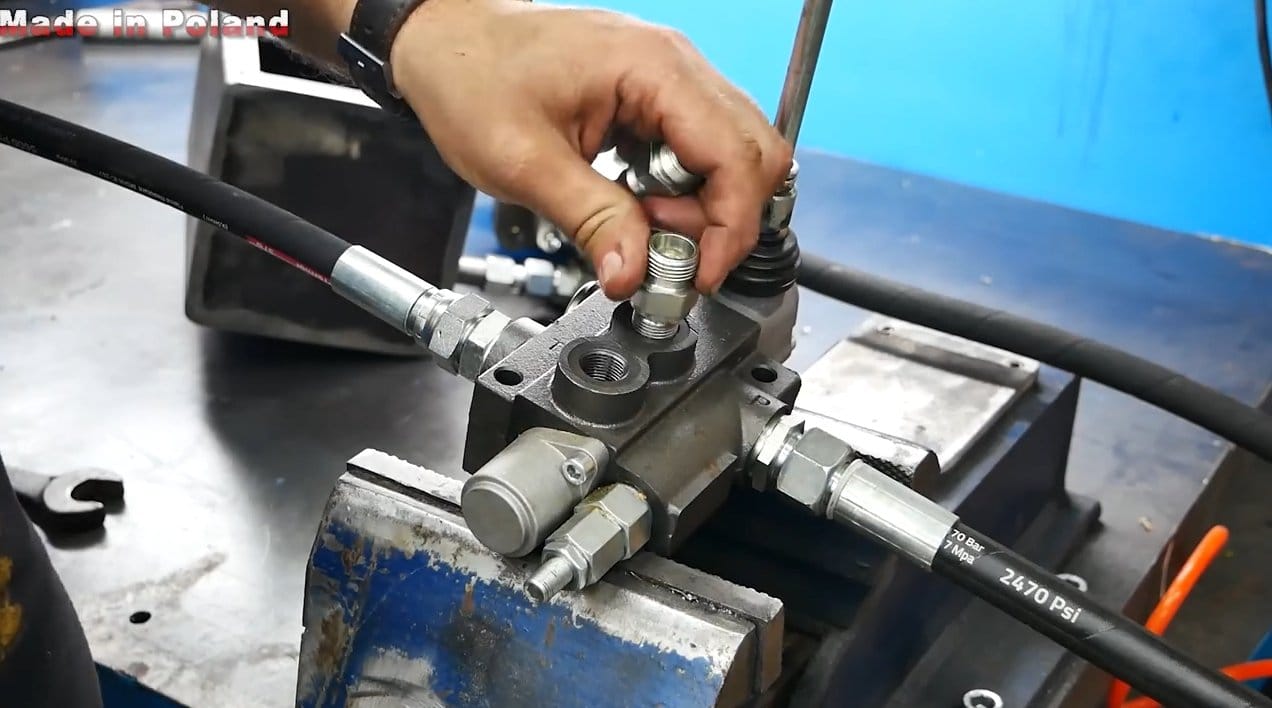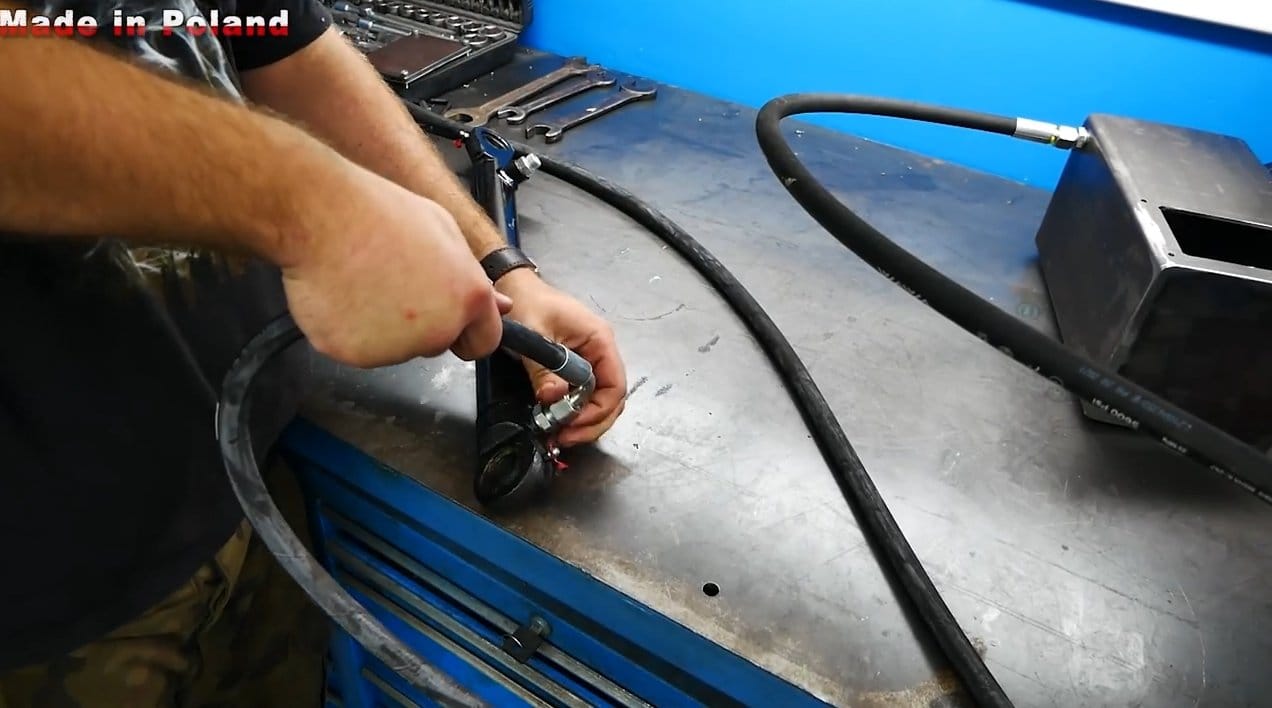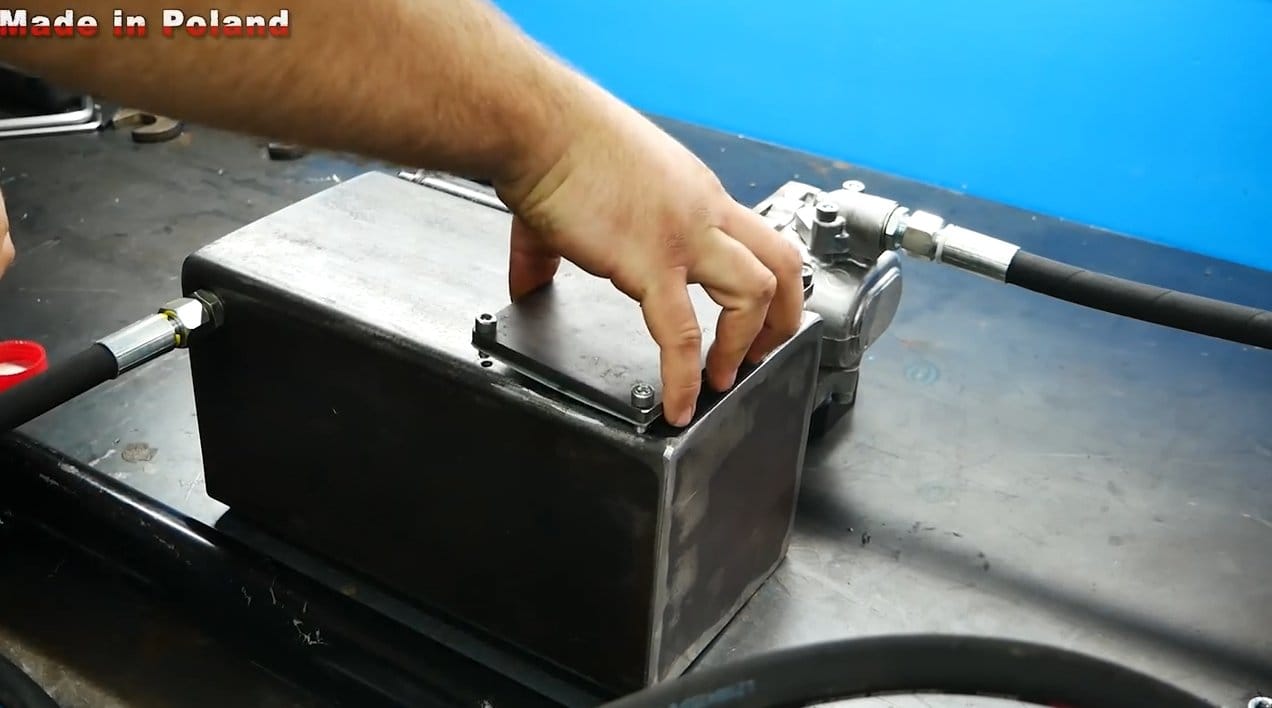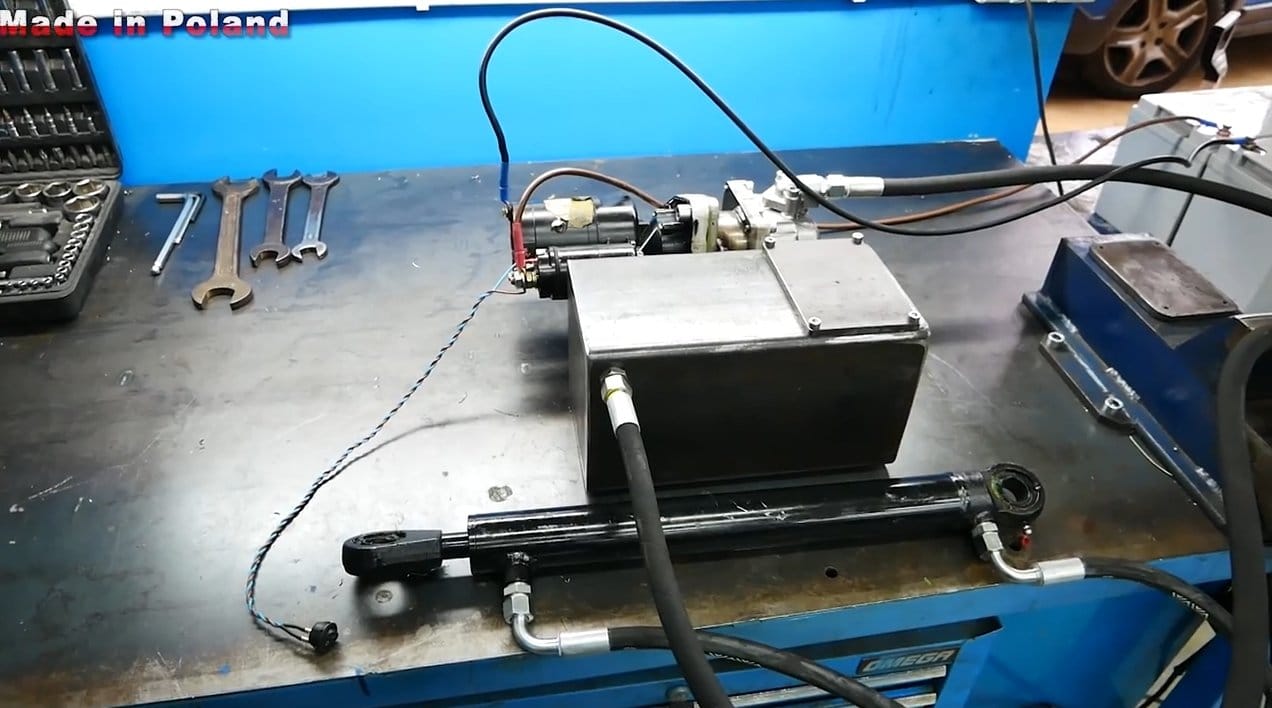 This project is completed, I hope you liked the homemade product, and you found useful thoughts for yourself. Good luck and creative inspiration if you decide to do this again. Don't forget to share your ideas and homemade products with us!