DIY
Electric boat motor from car generator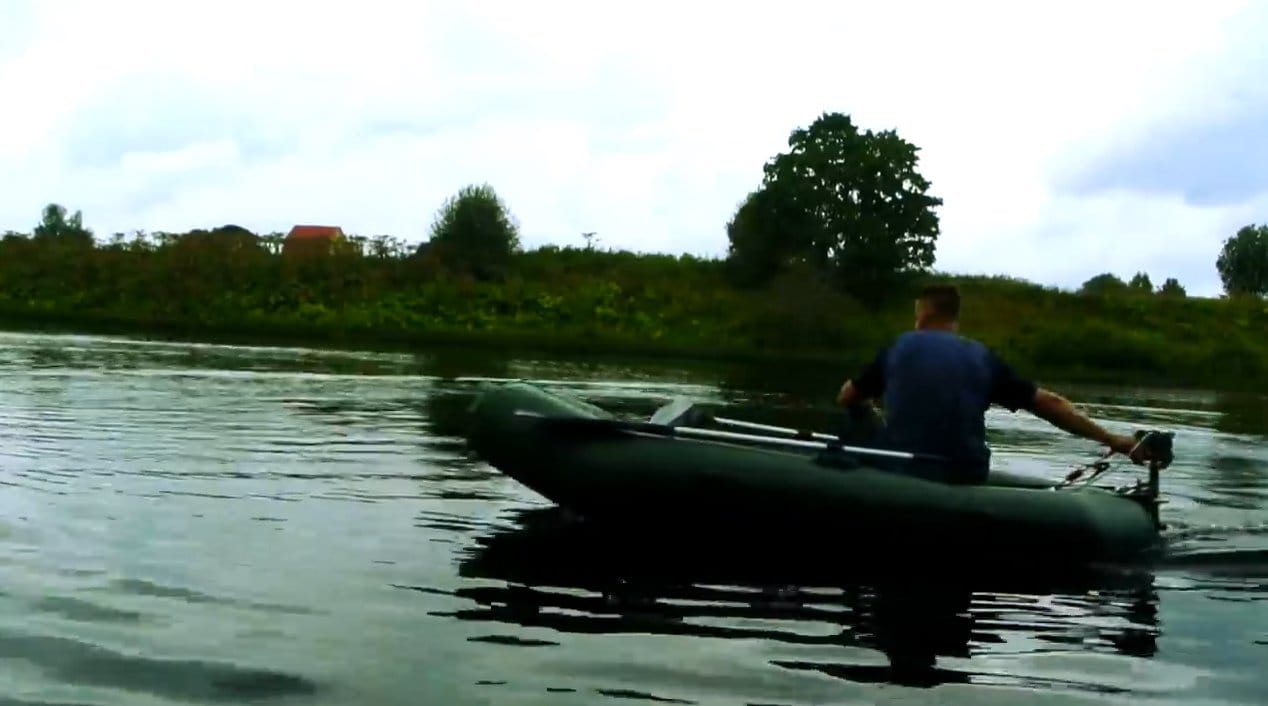 Greetings to all those who like to tinker, I propose for consideration the instructions for making a powerful outboard motor. As a power unit, the author used a generator from a car, which was converted into an engine; there are many conversion schemes on the Internet. The advantage of electric traction is that you do not need to start the engine every time, you can move around by pressing a button, which is convenient when fishing, and when hunting, a slow-moving boat will not frighten away game. If you are interested in the homemade product, I suggest you study it in more detail!

Materials and tools that the author used:
List of materials:
– generator (converted into a motor);
– a piece of telescopic fishing rod (for the shaft );
– reducer from the grinder;
– steel tube;
– a piece of steel for making a propeller;
– controller for brushless motors;
– battery.
List of tools:
– grinder; < br> – welding machine;
– epoxy glue.
The process of making homemade products:
Step one. Docking axes
We have two axles, this is the motor axis, as well as the axis of the grinder gearbox. The author did not modify the body of the grinder in any way, he simply stuffed lubricants into it to extend the service life. Since old gearboxes from Bulgarians can be bought cheaply at metal reception centers, the author sees no reason to make oil seals for them, and so on.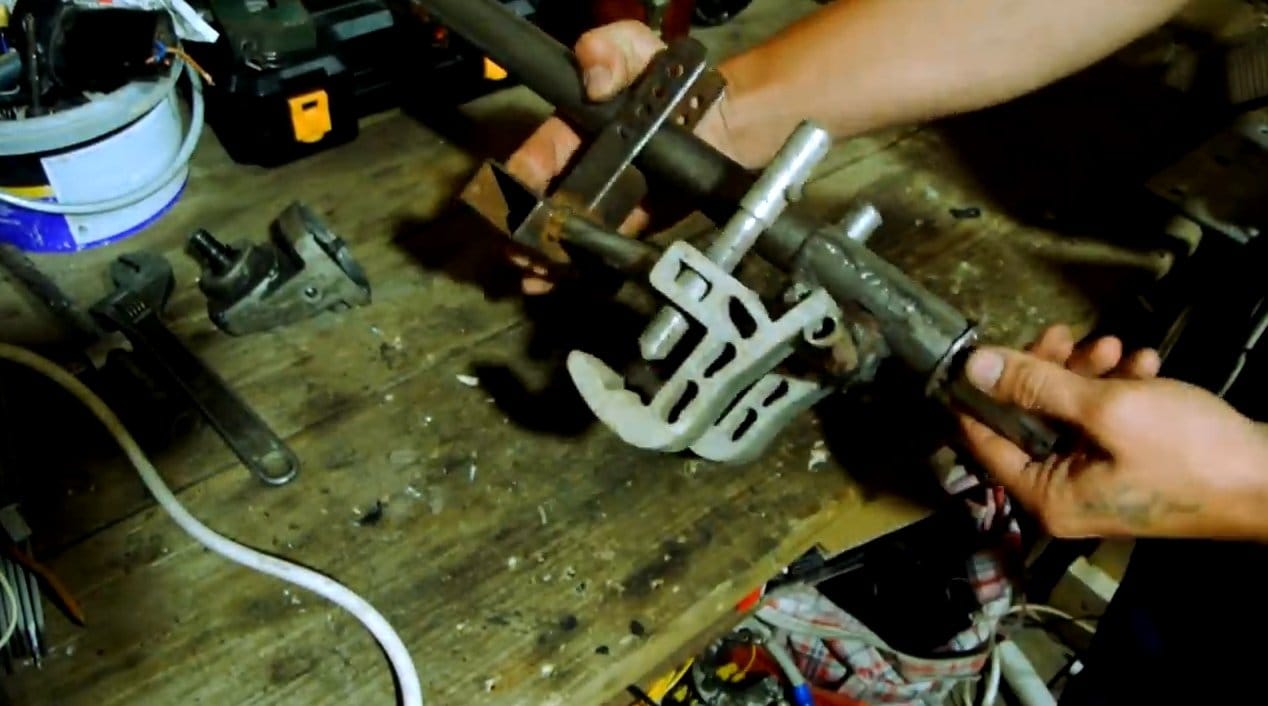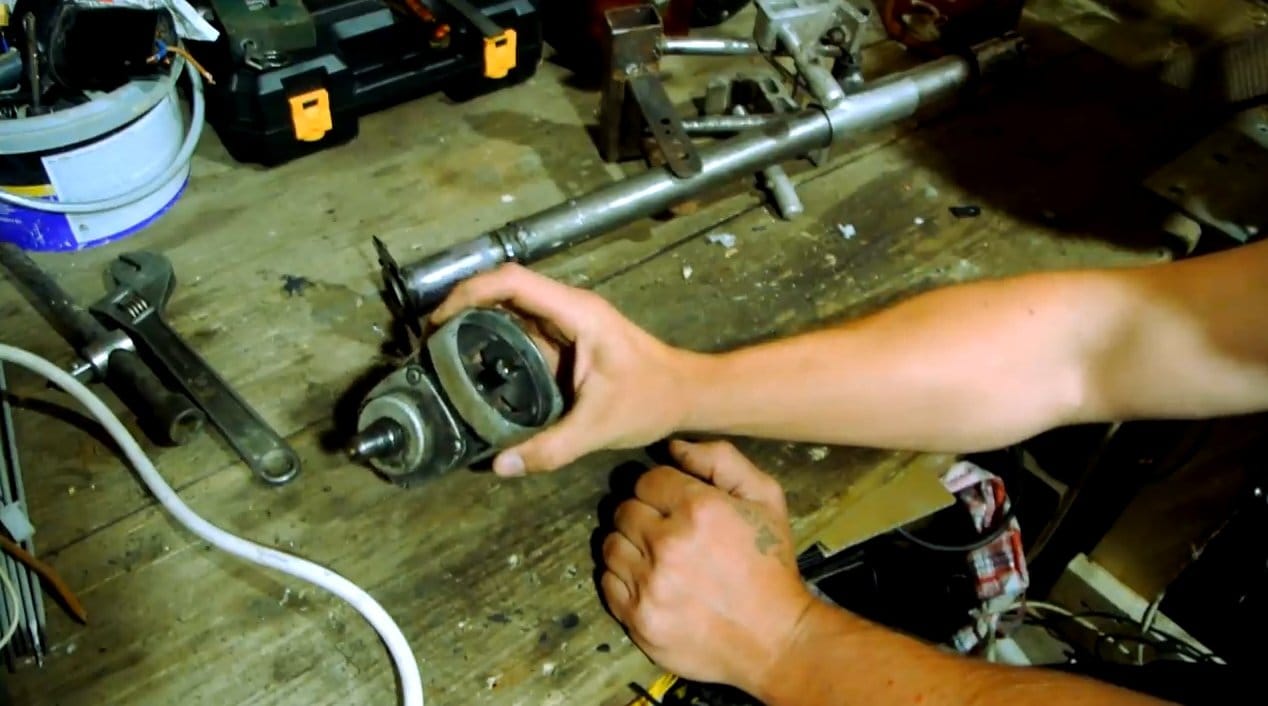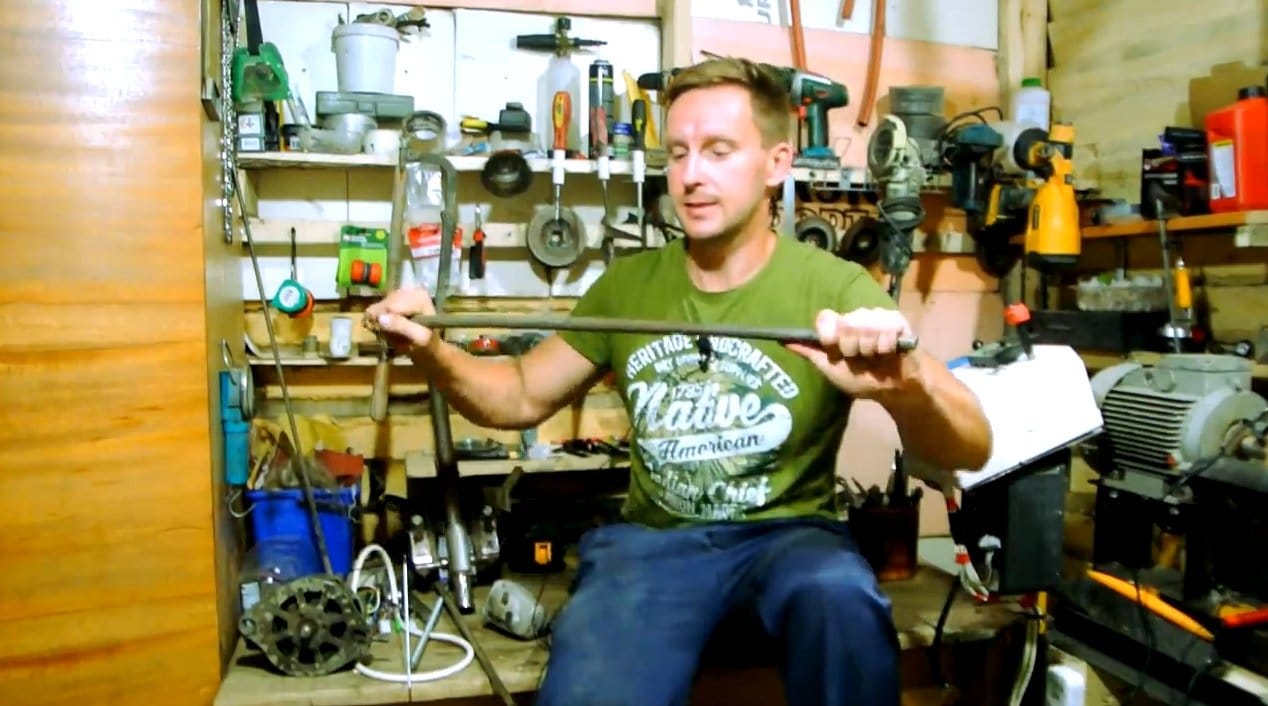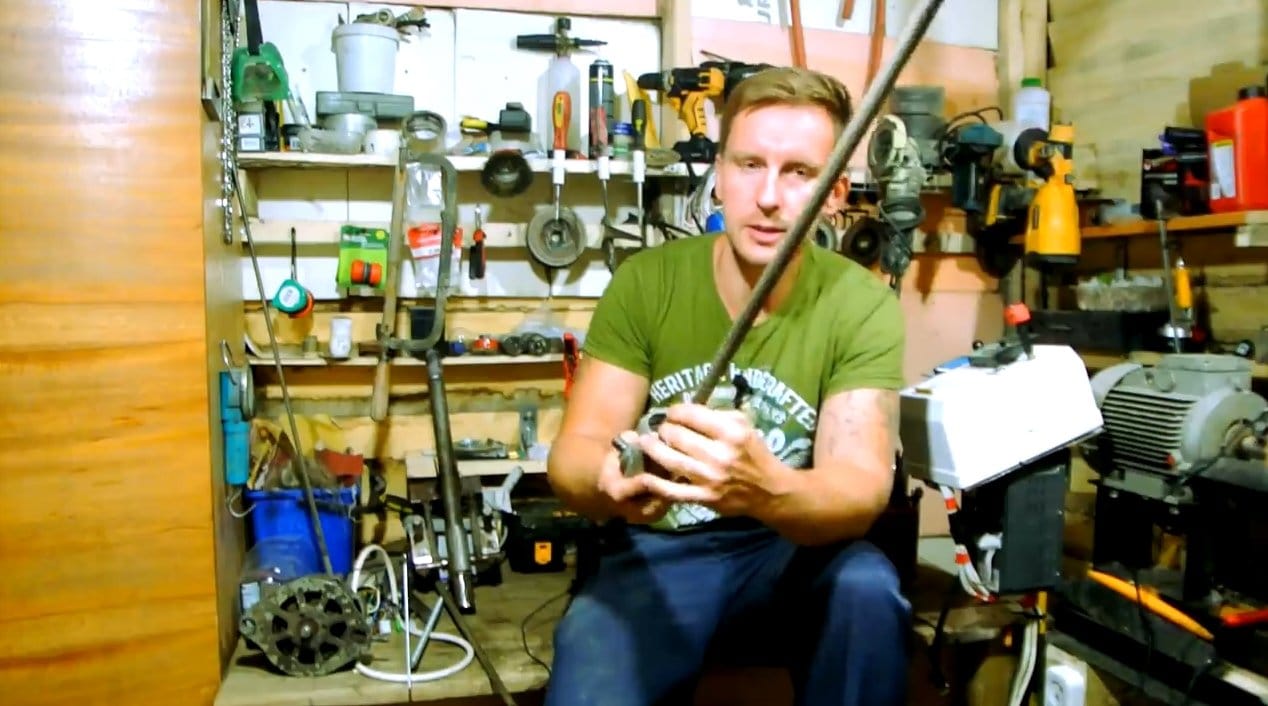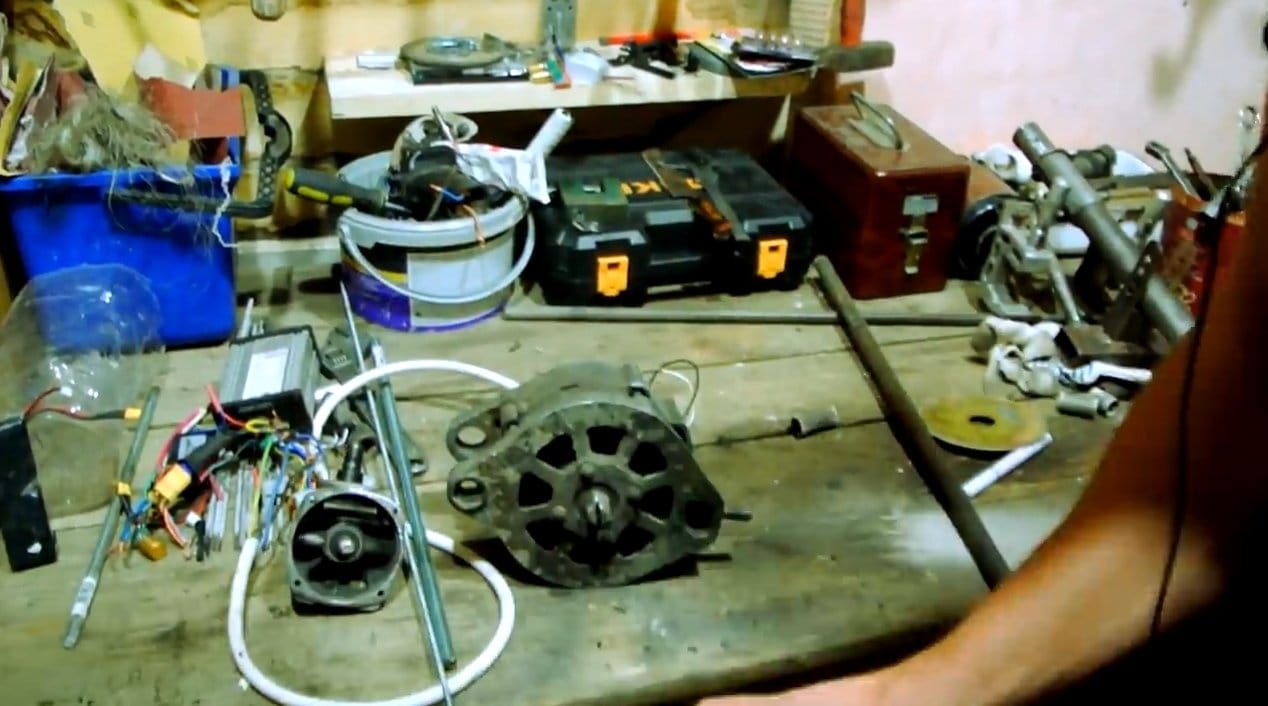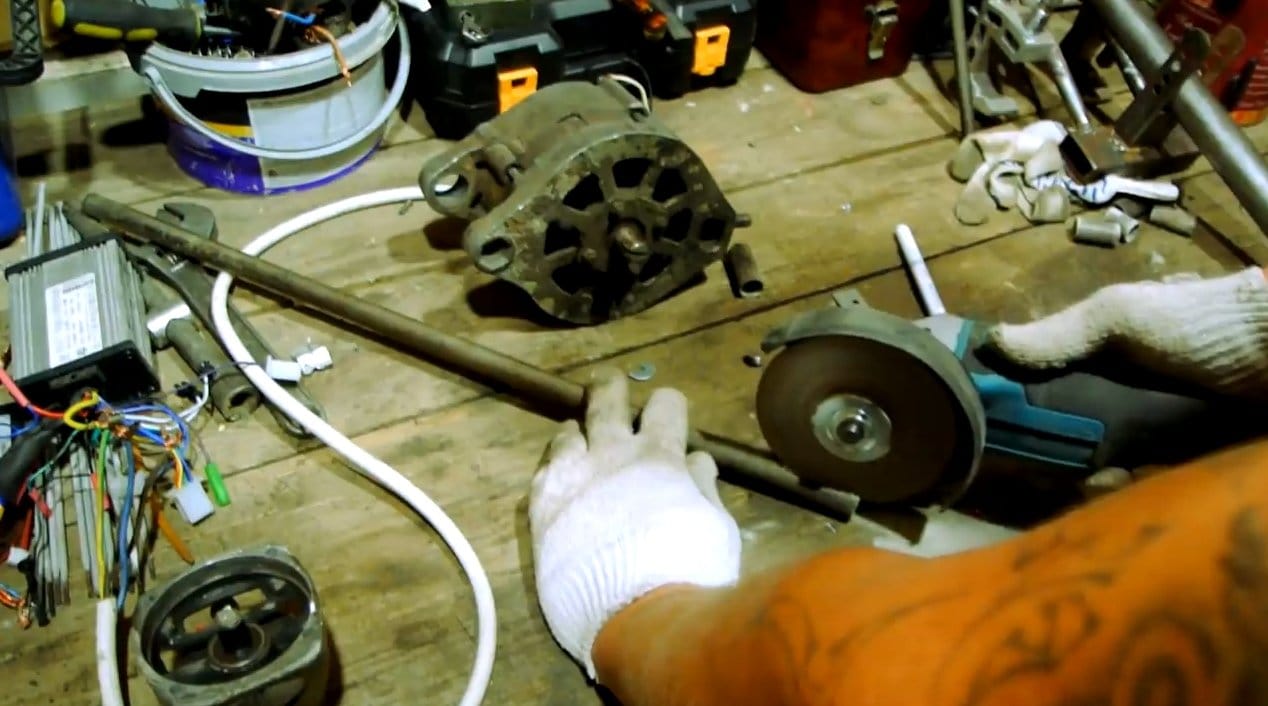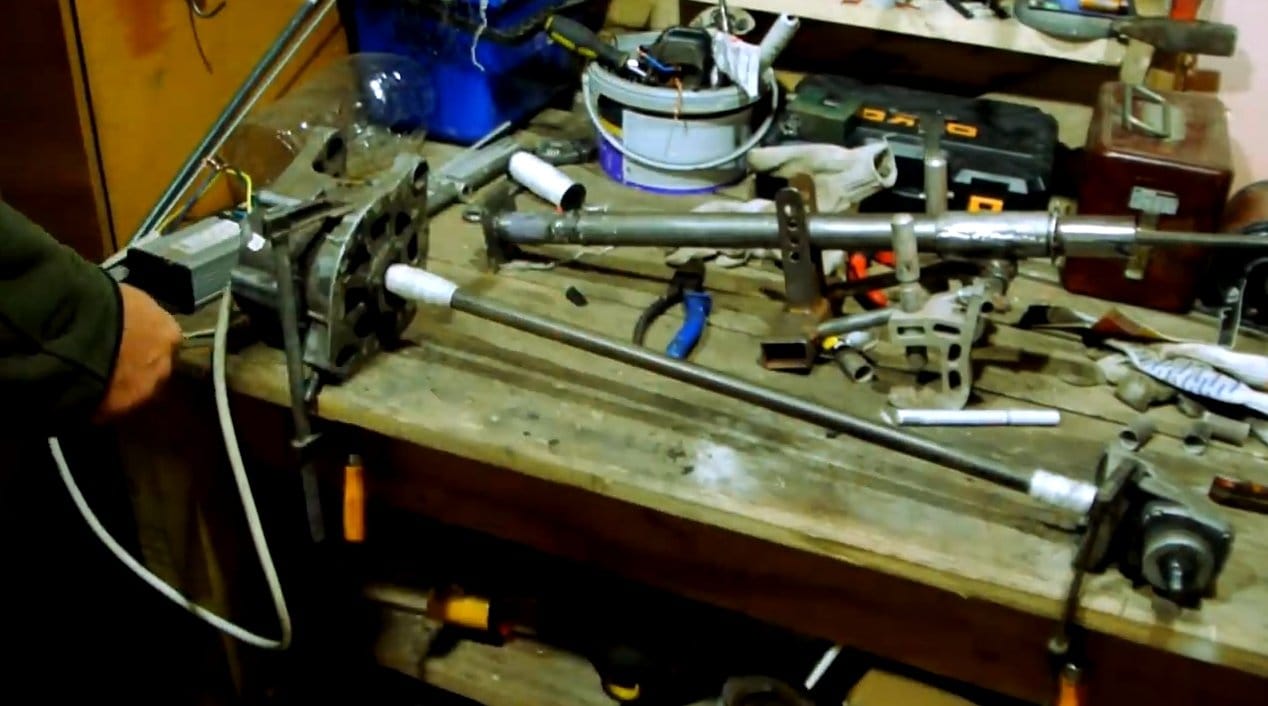 To connect two axles I used a light shaft from a piece of a telescopic rod. Such a shaft perfectly holds the required load, and due to its lightness there is no beating. Pins or steel plates can be inserted on both sides. Well, then we wind the rope from above and soak it well with epoxy resin. As a result, we now have two shafts connected.
Step two. Assembly and propeller
We connect the motor to the gearbox through a steel pipe, which the shaft will rotate with. At the ends of the pipe, you will need to weld the appropriate fasteners for the generator and gearbox.
Well, that's all, it remains to make a propeller. A piece of sheet steel is suitable for making it. We cut out the propeller, bend the blades and you can test.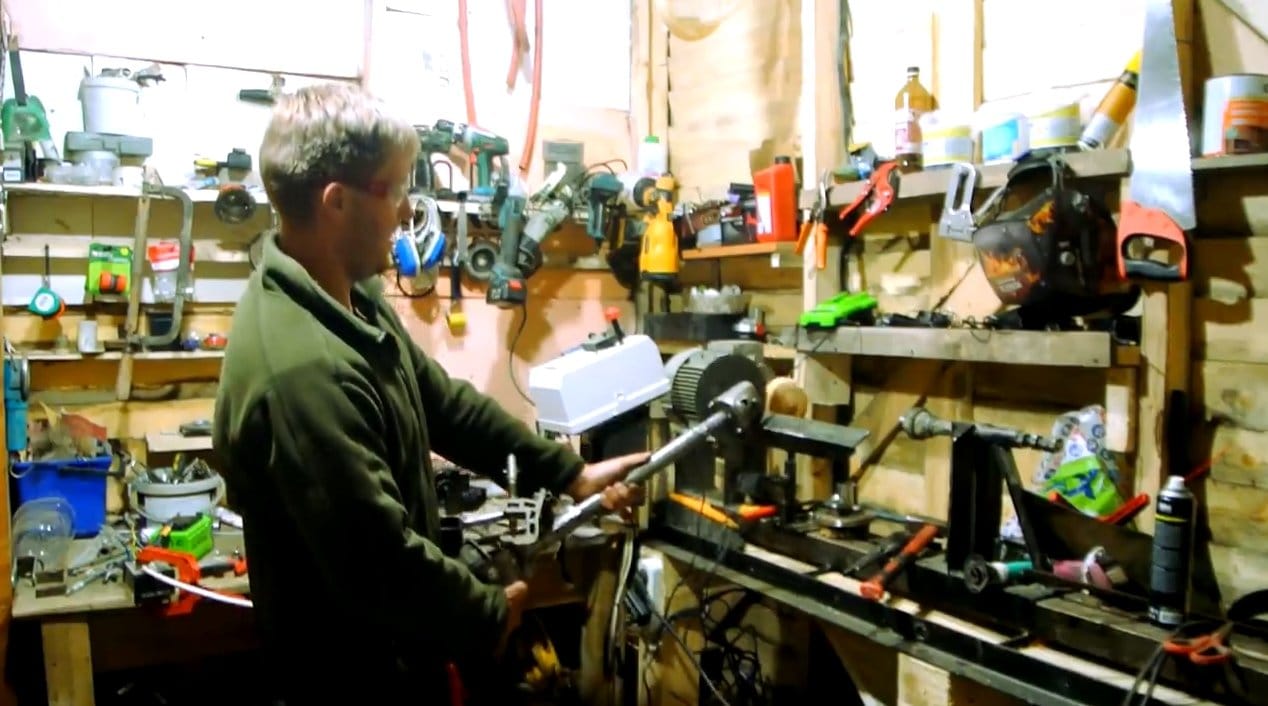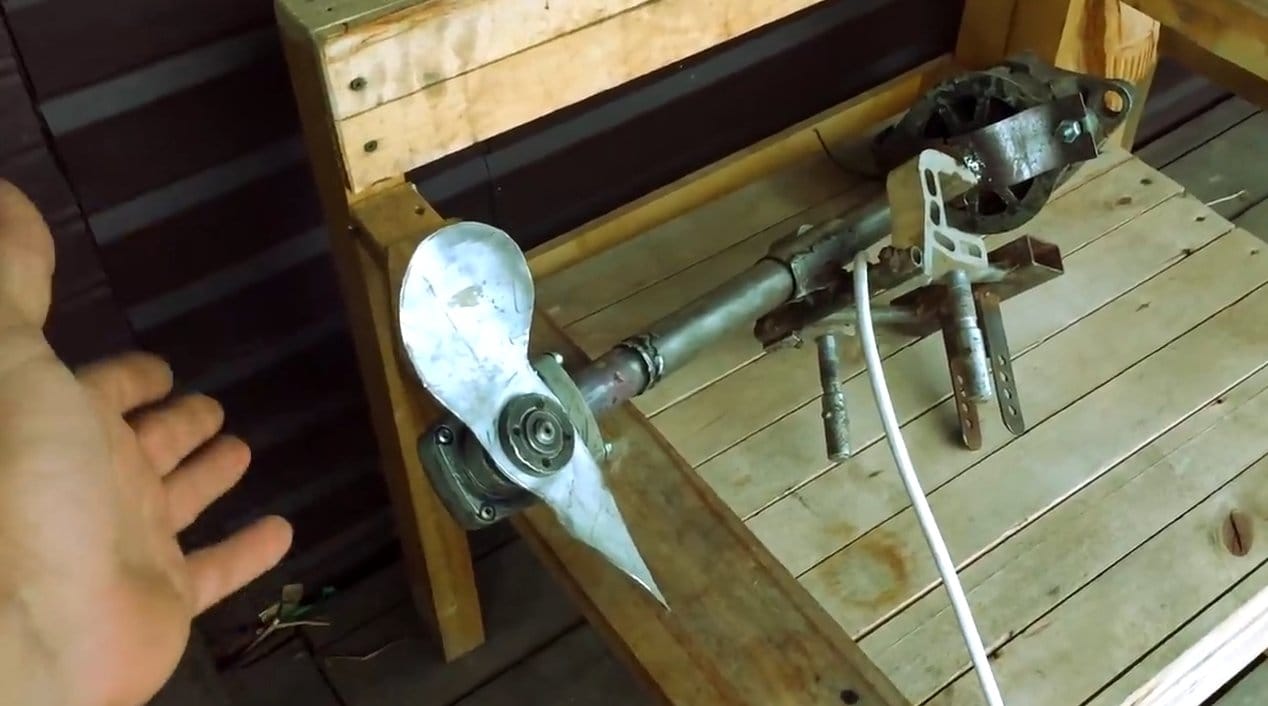 Step three. Challenges
The author carried out the first tests in the pool; such a motor creates quite strong thrust. We bend the propeller blades to the desired characteristics and you can make a swim on the river.
The motor pulls perfectly, the boat moves silently. Of course, you need to take oars with you, as the battery charge may not be enough.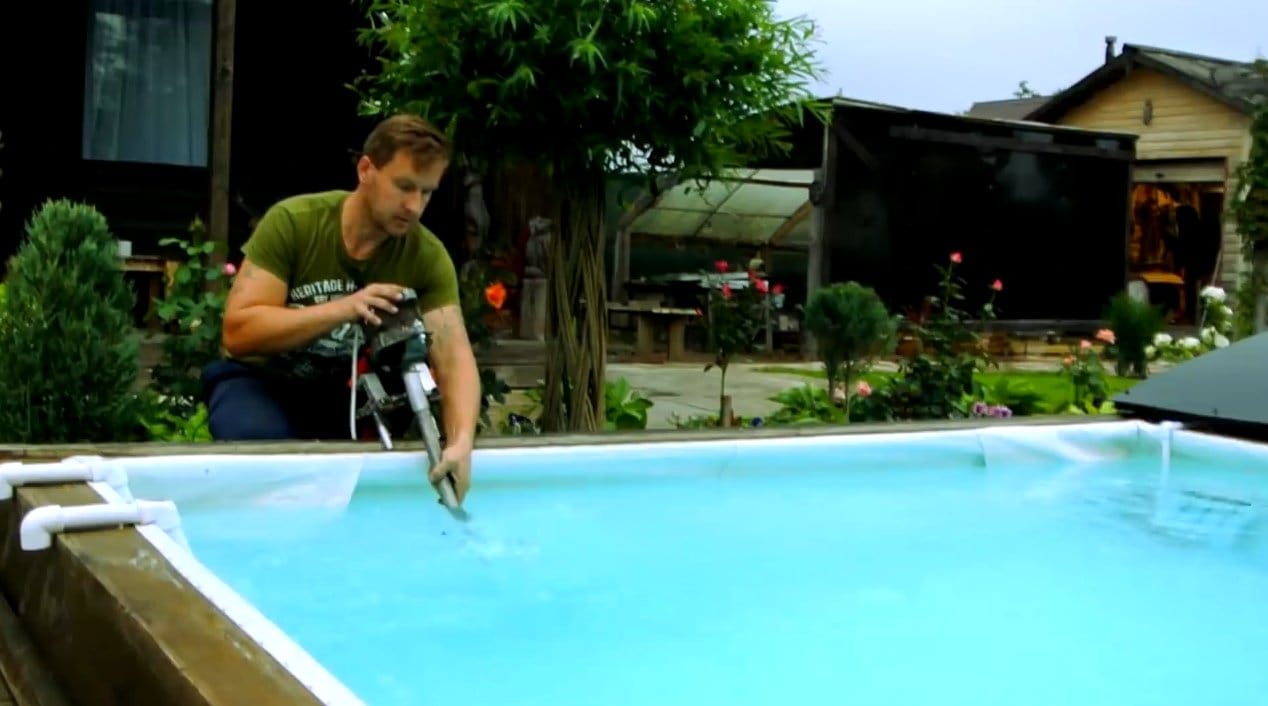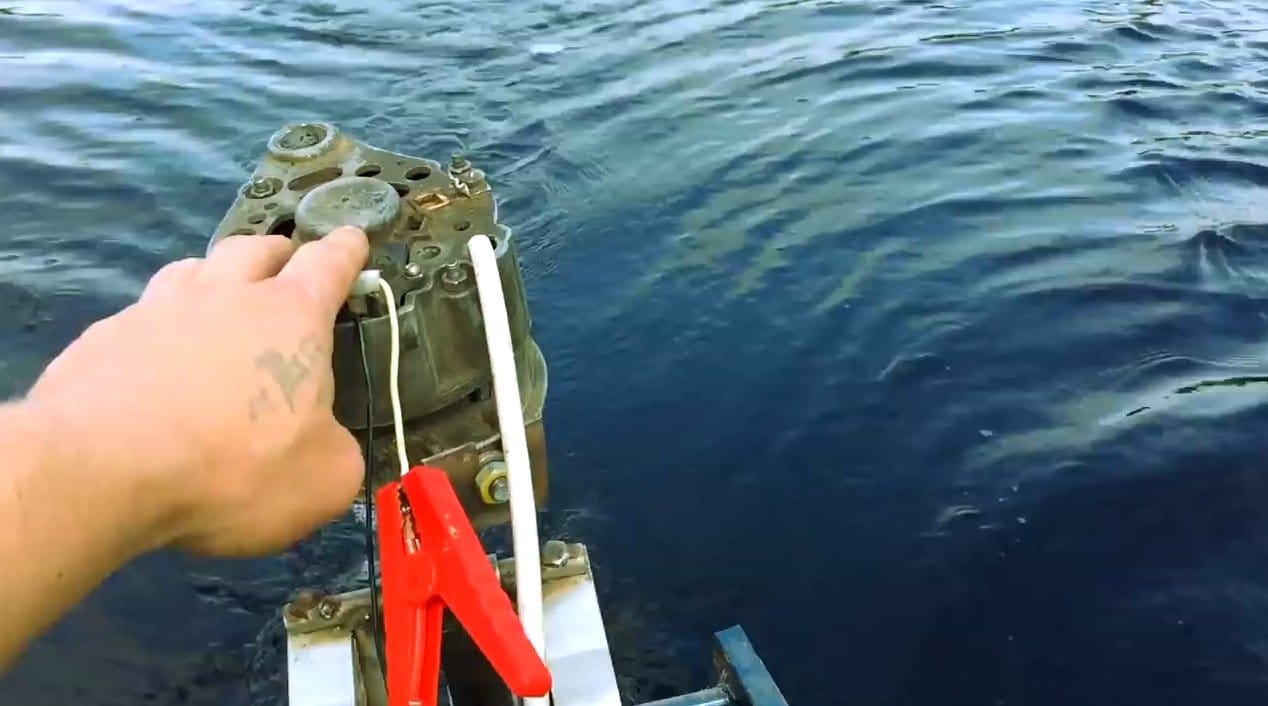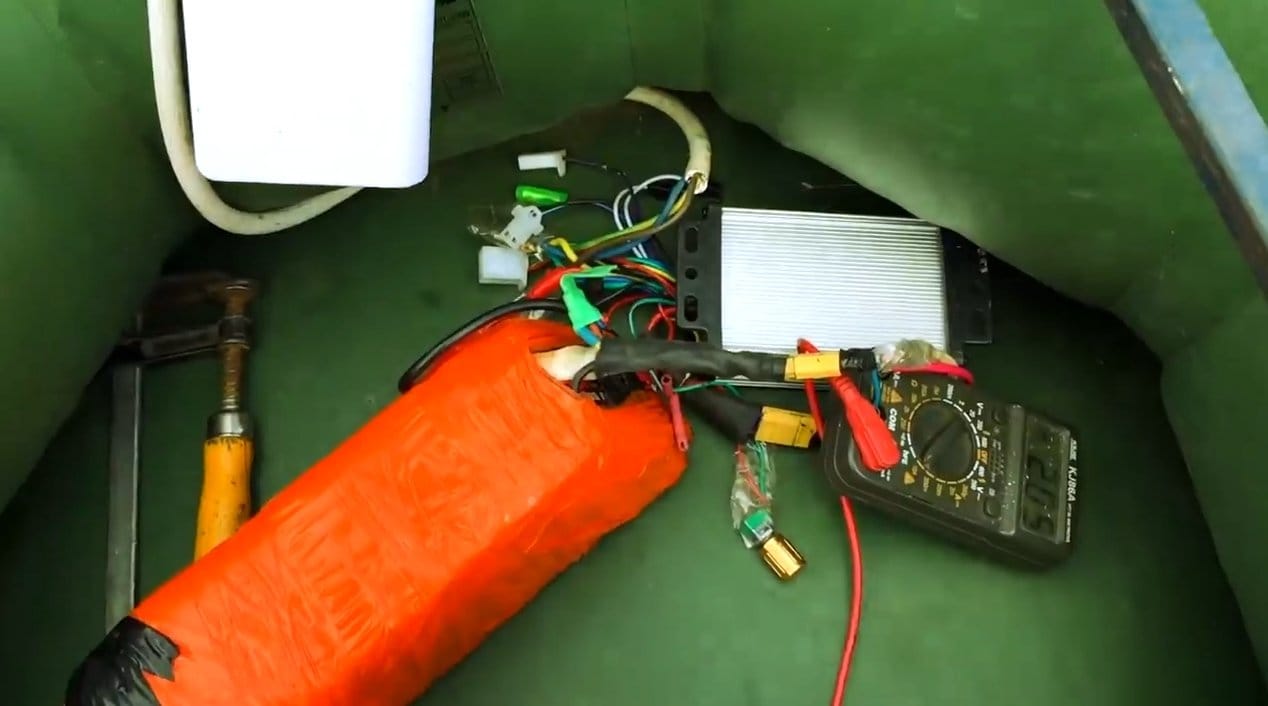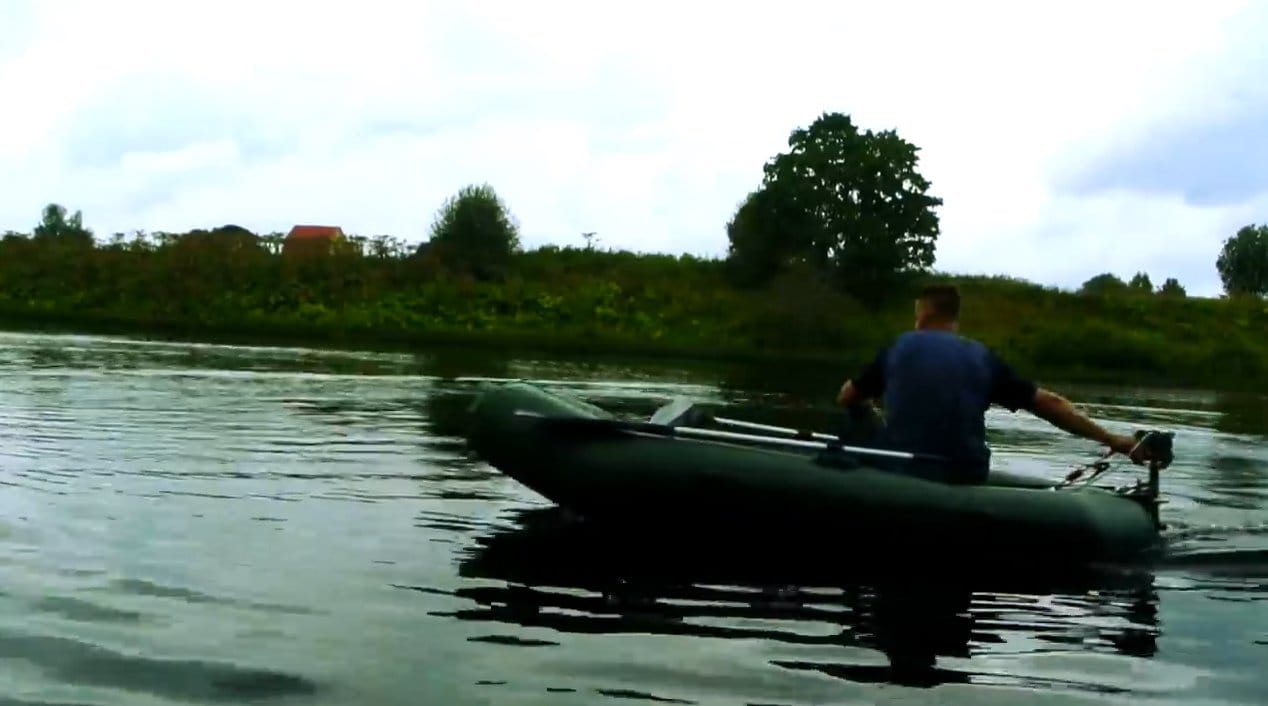 This completes the project, I hope you liked the homemade product and found useful thoughts for yourself. Good luck and creative inspiration if you decide to do this again. Don't forget to share your ideas and homemade products with us!